Farrah + Sloane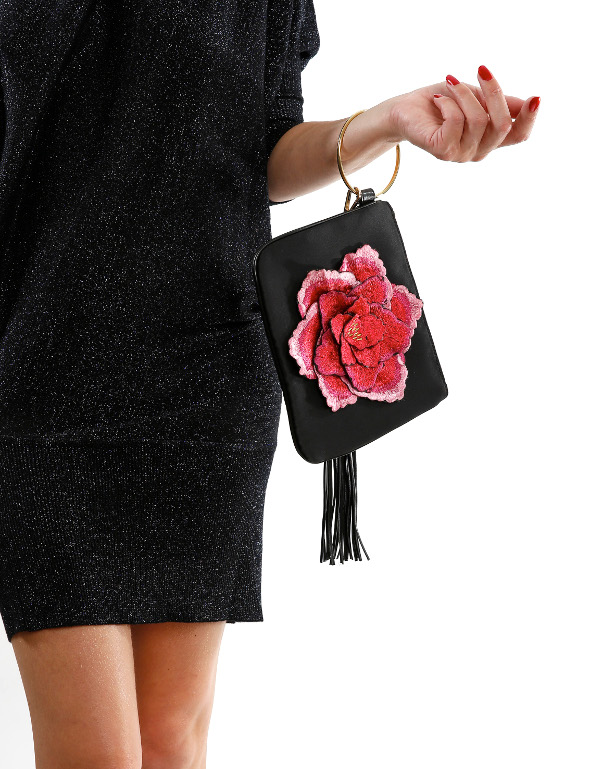 Farrah + Sloane create going out bags for the fashion forward lady who still likes to be practical. Each bag has a bangle handle that allows the bag to hang stylishly from your wrist, allowing the wearer to hold onto more important things like their wine. With a broad range of styles ranging from day-to-night styles to statement event styles, there is a bag for everyones taste. The bags are made from custom elements and high quality fabrics, this is a piece to keep and treasure, not throw out next season. Balancing trend and classic perfectly, you will be in the good books until next Valentine's Day if you come home with one of these bags for your better half. Order before Monday and use code VALENTINE for a 20% discount and free express delivery.
Singing lessons and vocal coaching.

We are a professional vocal training organisation providing services to people who wish to master the power of voice. We coach everyone from singers, actors and business professionals, to absolute beginners and people speaking English as a second language.
Located in the heart of Melbourne, we coach both in person and virtually. Using renowned and proven singing techniques we show people how to use their voice clearly and with intention whether it be for singing or speaking.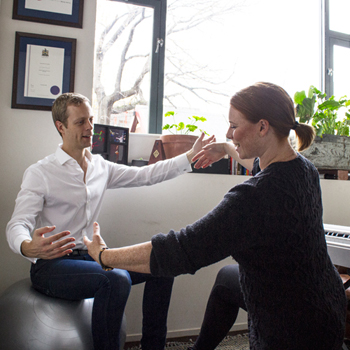 Find Your Voice engages coaches and teachers that have lived the lessons that they teach. They possess empathy, patience and the personal experience to best guide each client through their personal journey toward finding their own voice. Previous clients, including a substantial number of absolute beginners, with our coaching have gone on to fulfil lifetime dreams of joining choirs and bands, perform in professional and amateur theatre productions, through to giving TED talks and speaking on Television and in front of 1000's.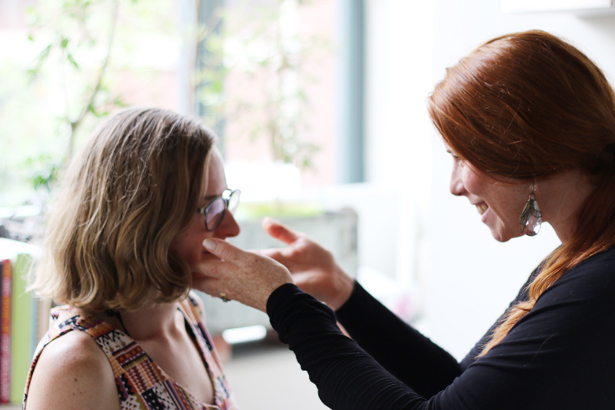 Our aim is helping clients find their voice, confidence and joy of self-expression. We teach a three dimensional approach, encompassing the mental, physical and emotional. All clients benefit from learning the fundamentals of music and proven singing training techniques. Through these techniques, people can overcome their fears of public speaking, daily social interactions or professional engagements such as networking, interviews, presenting and negotiating.
E.contact@findyourvoiceaustralia.com
www.FindYourVoiceAustralia.com
M: + 61 (0) 420 812 121
P: + 61 (0) 399 726 588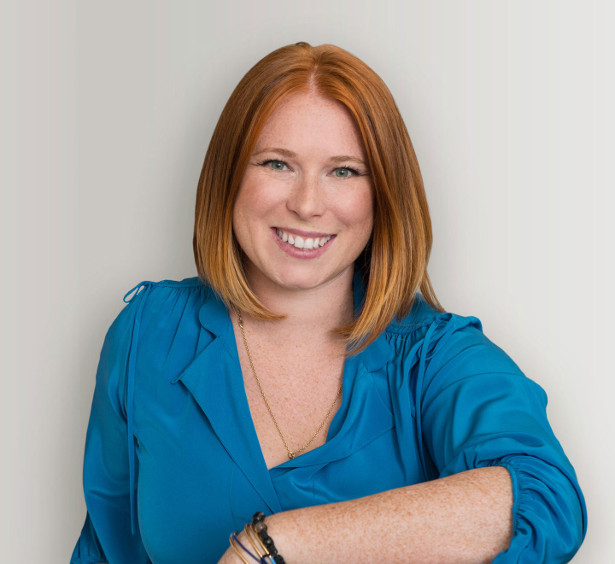 www.farrahandsloane.com
Tommy John Air Icon Valentin'e Day Boxer Brief (Set of Three) $112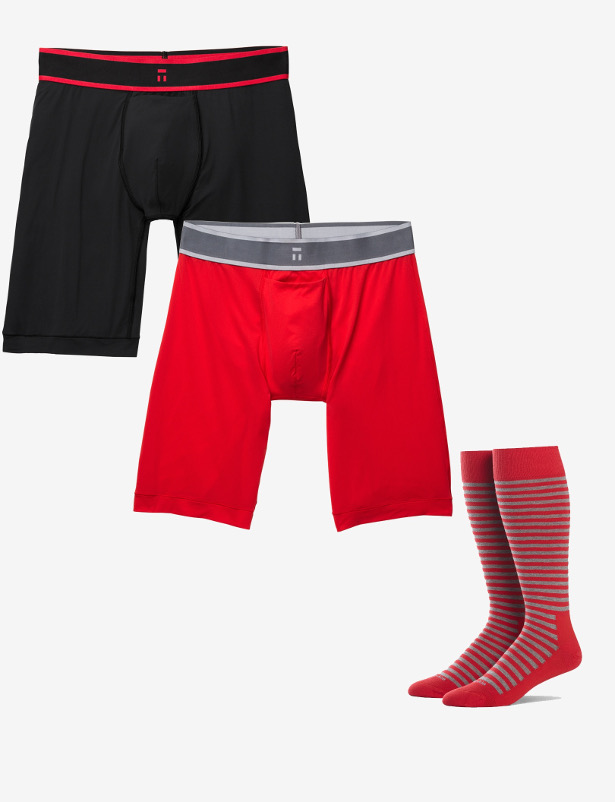 This Valentine's Day gift set includes two pairs of Air Icon Boxer Briefs, that promises not bunching, pinching or riding up. Each pair of underwear has a Quick Draw Fly for easy access when nature calls,and a stay-put waist band that doesn't roll or leave marks. The Air fabric is soft, extremely light weight and breathable. It is extremely, breathable, quick drying, anti-microbial and anti-odor. It's Tommy John's most premium innovative fabric. This gift set also includes an over-the-calf dress sock that promises to never slide down. With zoned cushioning and zone ventilation, these socks will keep your feet cool, dry and comfortable all day long. Give your man the gift of comfort this Valentine's Day with Tommy John.
www.tommyjohn.com/products/air-icon-valentine-s-day-boxer-brief-set-of-2#?color=498
Sundry Spot, the boutique that takes the stress out of gift giving.
www.sundryspot.com

Our Gift Experts curate, wrap, and deliver gorgeous gift baskets for For Her, For Him, and For Little Ones!
Sundry Spot is making Gift Baskets cool again and this popular retailer just launched an online site so you can shop them from anywhere, 24/7!
Sundry Spot features Limited Edition gift bundles delivered in gorgeous packages and filled with bespoke selections of the best brands. These are the type of gifts you want to receive and are sure to be a hit for any occasion
Right now, we are featuring special Valentine's Day bundles on our home page and we thought your readers might be interested in knowing about our beautiful offering, which make giving the perfect gift super easy.
www.pagetwosixtyone.com
But This Mouth Ceramic Mug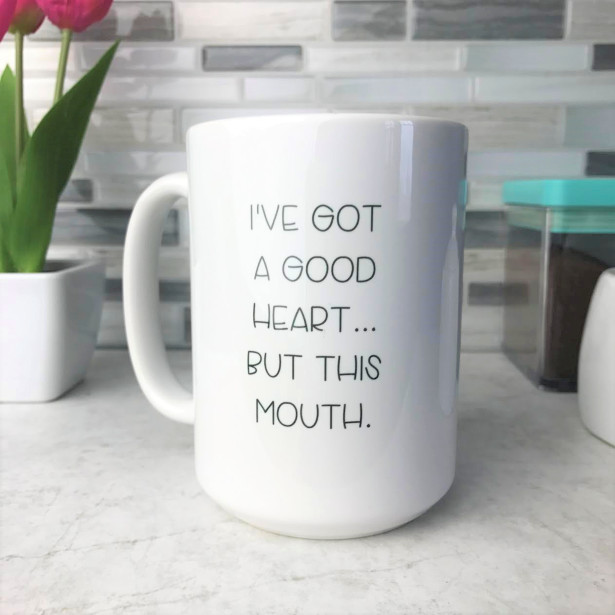 Sometimes the only way to truly express yourself is to use a couple of swear words. So this mug can help you let everyone know you gotta a good heart but like to curse a little.
♥ 15OZ CERAMIC COFFEE MUG
♥ DESIGN PRINTED ON ONE SIDE OF MUG
♥ MUG IS TOP RACK DISHWASHER AND MICROWAVE SAFE. WE RECOMMEND HAND WASHING FOR A LONGER LASTING DESIGN.
Additional mugs and shirts can be found on my site that may also fit your inquiry and I am able to send additional images as well. All mugs are printed. Most are dishwasher and microwave safe.
International shipping available..
Carrie K.
Thick Perfect Match Bracelet
The Perfect Match Bracelet from Carrie K. Fashioned after the Hercules Love Knot, the Perfect Match bracelet is a reinterpretation of the friendship bracelet. Available in a series of colors, you can mix and match one side of yours with tht of your loves, allowing you to be embraced all day long… http://www.carriekrocks.com/collections/leather/products/thick-perfect-match-bracelet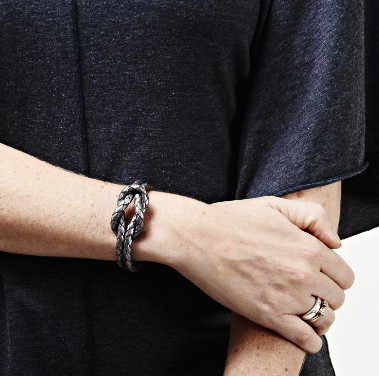 Carlitos Gardel Argentine Steakhouse
www.carlitosgardel.com

This Valentine's Day give the man of your life the gift of tastier grilling! Carlitos Gardel Argentine Steakhouse's Chimichurriis a delicious, fresh, tangy and flavorful authentic chimichurri sauce perfect for marinating, pouring, dipping and basting kitchen creations. Whether yourguy is a kitchen master or kitchen disaster this sauce, available in two flavors -Autentico and Spicy Balsamico, will add an easy burst of flavor to whatever comes off the grill.
Gardel's Chimichurri is a handcrafted sauce of All-Natural, Non-GMO ingredients, mended together with just the right amount of love and care in Los Angeles. Currently, available in Whole Foods Market, Gelson's, and Bristol Farms or online at Amazon where the product is the #1 selling steak sauce.
WYETH
www.wyeth-eyewear.com
WYETH is an up and coming, independent eyewear brand – born and bred in Brooklyn for the cultured + driven individual looking for on trend + quality eyewear accessories.

Purple Luxe, Montreal-based lifestyle label with curated premium cufflinks for women (www.purpleluxe.com).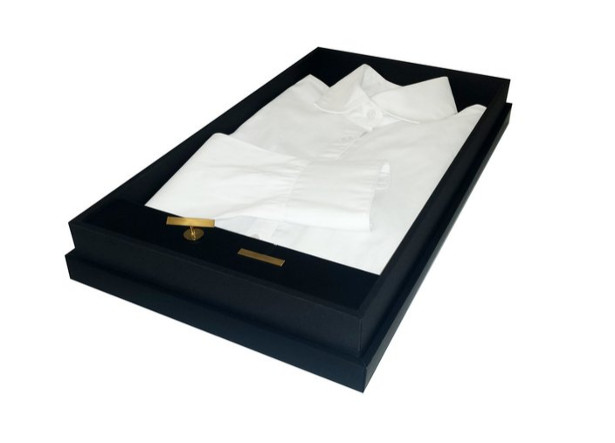 Purple Luxe is a premier online label of premium cufflinks. They also have a selection of fashion-forward shirts with more rounded cuffs for a distinctive yet feminine look. Inspired by fashionistas, business and career women's lifestyle, they conceived the Purple Luxe brand to elevate women's fashion. All products are crafted out of materials of the highest quality, redefining the role of cufflinks in women's style.
All their products make wonderful gift ideas, especially for Valentine's Day.
You can view their collections at www.purpleluxe.com. ful pictures and text.
www.soetiv.com
40mm watches and 36mm watches suitable for both men and women. The watches with nylon straps (Navy, Silvr and Vaudevill) give a sporty feel while the leather strap ones (Travellr,Vignett, Nova, Revolv and Volta) give a classy look to an outfit.
Check out the collectionon their website. They have introduced an unique concept where customers decide the price of any of our watches from three different price points. Additionally just for Valentine's, they provide a further 5% off the final price upon the purchase of any two watches. Shipping on all purchases is complimentary.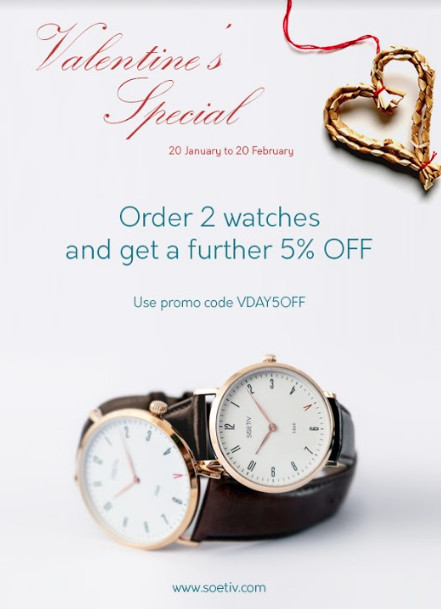 The Great Gift and Paper Co.
www.greatgiftandpaper.com
What Rugby player or fanatic fan wouldn't love this incredible framed print collection (sold individually) for their office or man cave?
Sizes range from: 17 1/8″x17 1/8; 17 1/8″x25 5/8; 7 5/8″x25 5/8. Retail prices (without shipping) range from $100-300.00. Please see attached images.
As well, The Great Gift and Paper Co. proudly offers the amazing stationery of Alexa Pulitzer in styles sure to please the "bulldog" rugby player that is certainly someone's favorite sweetheart. $15.00 (without shipping)
World Tour of Exotic coffee might be a fun fit for your Valentine
www.atlascoffeeclub.com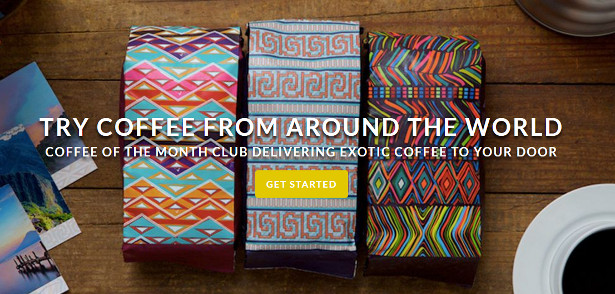 We've, Atlas Coffee Club, designed a travel-themed coffee club that explores the world of coffee, each month highlighting a unique country! Perfect for the #coffeelover and wanderluster on your Valentine's Day list 😀
*We currently only ship within the USA
Here a some ideas for how you can show your love and they cost little to nothing. Happy Valentine's Day!! By Dr. Fran Walsh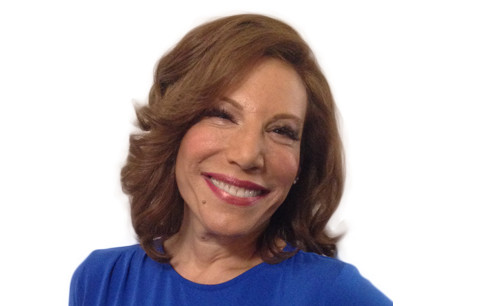 1.) Offer to take your friend's three children for the weekend so she and her husband can have a "Surprise"fun weekend away (or in town!). This will surely bring a smile to your friend's face and heart. She will likely want to reciprocate one day when you're overwhelmed.
2.) When your friend complains that sheis exhausted from working full time, parenting, and holding her husband's needyhand surprise her with a warm home-cooked meal you personally deliver to herhome. She will be eternally grateful.
3.) Reach out to your friend's husbandand together make arrangements for him to watch the kids while you snatch yourfriend away for a Spa Day! She'll return home nourished, nurtured, andrelaxed with more to give her family waiting for her.
4.) When your friend moans that shewishes she could give her kids more one-one-one attention, offer to feed 2 ofher 3 kids dinner while she takes one solo out to Special Time Dinner with Mom. Your kids will love the company of hers and you will be injecting chickensoup into the veins of the child who gets solo individual time with Mommy. Ofcourse, you will have to do this three different times to even the scale andgive each one of her children a turn.
5.) If your friendis a gardenia or rose lover don't just buy her a a bouquet. Go online andfind the service that Names A Flower for your friend. They will send herthe seeds to plant in her backyard and she will grow the rose brand with hername on it!
Please cite me as Dr. Fran Walfish, Beverly Hills family and relationship psychotherapist, author, The Self-Aware Parent, and co-star on Sex Box, WE tv.
Find my recent Entertainment Tonight, CBS appearance on their website etonline.com. This is my appearance last Thursday on Access Hollywood Live discussing couples issues http://www.accesshollywood.com/sex-box-what-really-happens-in-the-box_video_2658037
Here's the link to my appearance on CBS2 News and KCAL9 News http://losangeles.cbslocal.com/2014/11/03/actress-lena-dunham-fires-back-at-critics-who-say-she-molested-younger-sister/
Here is my CBS2 News on-camera interview that aired this past Wednesday on "Marriage Sabbaticals".
http://losangeles.cbslocal.com/2014/07/16/more-couples-turning-to-marriage-sabbaticals-to-overcome-relationship-hurdles/
I am Dr. Fran Walfish, leading couples relationship and family psychologist and author in Beverly Hills, CA. In addition to my full private practice where I treat many celebrities and their families, I was on clinical staff in the Department of Psychiatry at Cedars-Sinai Medical Center for 15 years. I was a school psychologist and recently completed my 4 year-term as Chair of the Board of The Early Childhood Parenting Center founded at Cedars-Sinai, Los Angeles. I was trained by world-renown psychoanalyst, Saul L. Brown, M.D., Director of the Department of Psychiatry, Cedars-Sinai Medical Center.
I am a regular on-camera expert contributor to CBS2 News and FOX News in Los Angeles, NBC Nightly News with Brian Williams, The Doctors (CBS TV), CNN i-report, The Wall Street Journal, NPN national syndicated network, ABC 7 News, Turner Broadcasting Network, Ladies Home Journal, Parents magazine, People Magazine, People.com, Parents.com, The Chicago Tribune, World Entertainment News Network (WENN), Parenting magazine, Parenting.com, American Baby magazine, Family Circle magazine, Woman's Day magazine, Ladies Home Journal, Momlogic.com, Parenting Teens Resource Network, ABCNews.com, and NBCMiami.com. Please view my website at www.DrFranWalfish.com for more info. Attached below is a file containing my electronic press kit (EPK). Just click on the icon to view my bio, platform profile, book info, and picture.
Here is the link to my recent Wall Street Journal Digital Network live interview, "Shacking Up Comes With Big Savings" http://live.wsj.com/video/shacking-up-comes-with-big-savings/E3AE74A4-A098-47F2-834A-AB3CE0F1B5A7.html#!E3AE74A4-A098-47F2-834A-AB3CE0F1B5A7
web www.DrFranWalfish.com
I write a weekly relationship and parenting Q & A column that is published in The Beverly Hills Courier newspaper. Here is the link to several of my columns posted on the Courier's website http://bhcourier.com/?s=dr+fran+walfish (in addition to their hard newspaper). I am also one of PARENTS magazine's "Ask The Experts" for their regular monthly Q & A column.
My current book, The Self-Aware Parent: Resolving Conflict and Building A Better Bond with Your Child, is represented by William Morris Endeavor Entertainment (WME) and published by Palgrave Macmillan/St. Martin's Press, launched December 7, 2010. Simon & Schuster is publishing my original chapter Why Empathy Matters in their all-star psychologists anthology book Tough Love, September, 2014. Dr. Fran, William Morris Endeavor Entertainment Agency (WME), and Larry King's new network, ORA TV, are currently in development Production of the TV Web Series begins shortly.
Palgrave Macmillan/St. Martin's Press
I can be reached at (310) 800-0383 and . Thanks!drfranwalfish@gmail.com
SOLVE PROBLEM EYELASHES AND EYEBROWS THIS VALENTINE'S DAY
Eyebrows and eyelashes are important – after all they frame your face but most people are unhappy with what they've got.
You may have naturally thin eyelashes and eyebrows; age, illness or your own over-plucking may mean that you are left with something that feels thin and straggly.
Some people are quite happy using make-up and cosmetic procedures to try to improve things but this is always only a short term measure and it can be time consuming. Who wants to get up at 6am just to avoid your partner seeing the real you?
Kiy-oshi have developed two serums which actually thicken your eyelashes and eyebrows and make a long-term difference.
Apply
Kiy-oshi eyebrow serum on your eyebrows and
Kiy-oshi eyelash serum on your eyelashes
You only need to apply a small amount of serum once a day (we suggest just before you go to bed) and within 6-8 weeks your eyelashes and eyebrows will look thicker and fuller. Have a look at our before and after results http://kiy-oshi.com/results/
Kiy-oshi is currently offering a 20% discount if you buy both the eyelash and eyebrow serums together. Perfect for saving money and getting extra minutes in bed too!
KIY-OSHI – BEAUTY OF THE EAST
Products available from: http://kiy-oshi.com/shop/
Vantelin power calf and kneeathletic compression supports that use Kinesiology taping technology theory.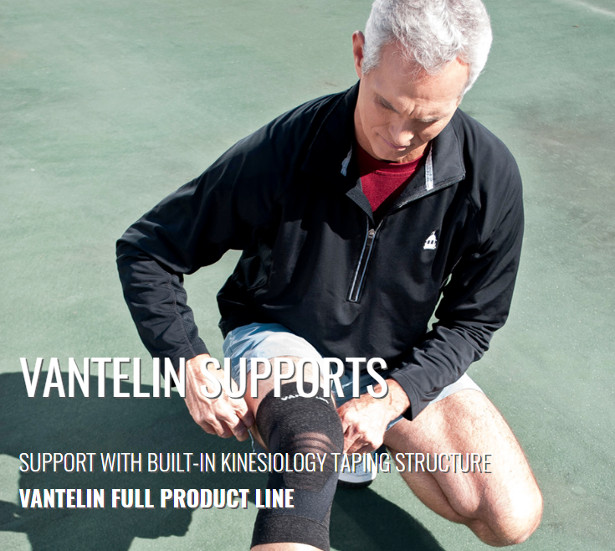 If you aren't familiar with the brand, just some benefits of the supports may include:
joint protection
compression, which allow tendons and muscles to work in a more cohesive ways
increased blood circulation—which is needed for recovery and alleviating sore muscles.
increased energy
lessen muscle fatigue for the user
prevention of future injuries
placing your body in correct alignment, which allows your body to work more efficiently
Please let me know if these might be a fit for your Valentine's Day gift guide.
LAID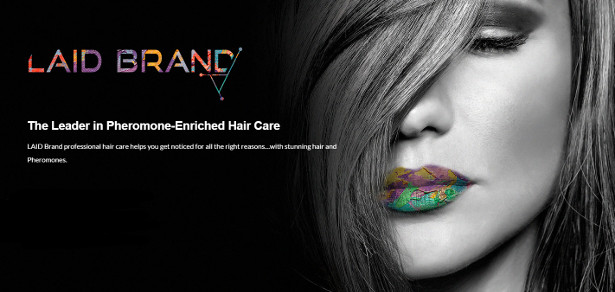 LAID has a unique Valentine's Day gift ideas that can spice up the special day! Everyone can agree that good smelling hair of the opposite sex is a necessity. LAID (www.laidbrand.com) is taking this to a whole new level with their pheromone-enriched hair care products.
Currently, LAID is the leader in pheromone-enriched hair care which was developed three years after founder Adam Rauch and David L. Hensley (celebrity hair stylist) studied pheromones in men and women, what makes them feel most confident and understanding the maximum radius that such a product would reach to have an effect (about 10 ft.).
From their research, LAID recently launched their innovative styling tools, which include the 'Straight 2 Kinky Multi-Purpose' leave-in conditioner, which provides thermal protection and controls frizz, the 'Fill Me Up' Texture Spray adds definition, volume and flexibility and the 'Rockin' Multi-Purpose Oil' repairs heat damaged hair and creates immediate shine and conditioning. Each product is cruelty-free, works for all hair types and is free of sulfate and parabens.
www.ever.com
Take this Valentine's Day to tell the greatest story ever told…the story of your love. Only with Ever can you sync photos from every single source (vacation photos from Dropbox, Instagram shots with the kids, your camera roll, etc), and create beautiful photo books on your iPhone. Relive and share a chapter from your incredible life together!
Crystal Collection LOVE candles are the perfect affordable gift for yourself or anyone this Valentine's Day.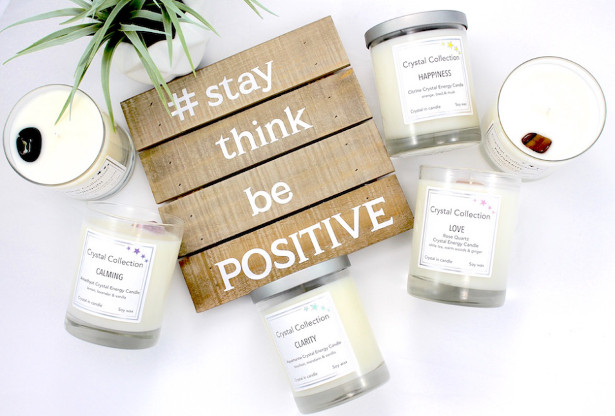 Our LOVE candle has a visible rose quartz crystal in it.
Rose quartz is known to open the heart to attract love, brings peace and compassion. It creates harmony in relationships.
Perfect gift for anyone looking for love or has found love.
Available in 3 sizes, our 6.5 oz retails for $15.00 and up. Available at www.southrivercandleco.com
Comes in glass tumbler, brushed silver lid.. Each candle comes with crystal use and description.
Samples available upon request.
https://www.southrivercandleco.com/Rose-Quartz-Crystal–LOVE-Energy-Candle–Baby-65-Ounce_p_64.html
The AirPretty Travel Kit a perfect Valentines Day gift.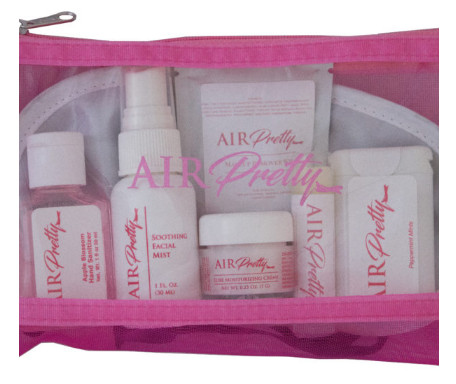 The AirPretty kit is a versatile TSA compliant cosmetic bag with a collection of top quality, finely crafted items that guarantee a more luxurious travel experience. Items included are: Soothing Facial Mist, Luxe Moisturizing Creme, Apple Blossom Hand Sanitizer, Hydrating Lip Balm, Peppermint Breath Mints, and a Plush Eye Shade- all contained in a cute and convenient clear cosmetic bag. (All of the consumables are made in the USA, and all the cosmetics are 100% all natural.)
Ideal recipients include (but certainly aren't limited to):
– Young females who have a serious case of wanderlust and want to feel clean, refreshed, and radiant off a long flight
– Women who travel often for work and want to look and feel great after a flight
– Brides (for the honeymoon), or bridal parties (for the bachelorette party)
Perfect for a significant other to give to the woman in their life, or for girls to give to their friends, the AirPretty kit is sure to be a big hit on your list.
Need ideas for the man in your life?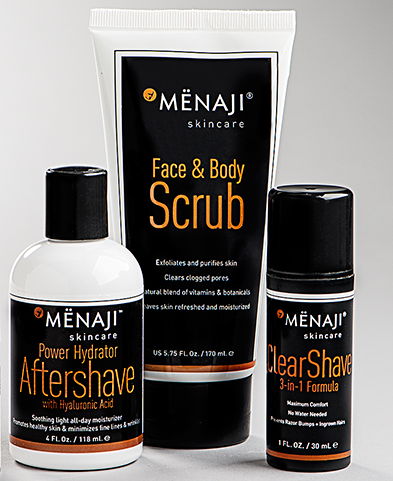 If you're looking for something for the man in your life this Valentine's Day, why not check out the Power Hydrator ($34), Clear Shave ($12) and Scrub ($30) by Menaji. Whether he travels, spends time at the gym, or enjoys the great outdoors, today's modern man will appreciate Menaji's natural ingredients that will nurture and refresh his skin.
For more information visit menaji.com
Westquay celebrates completion with spectacular Festival of Light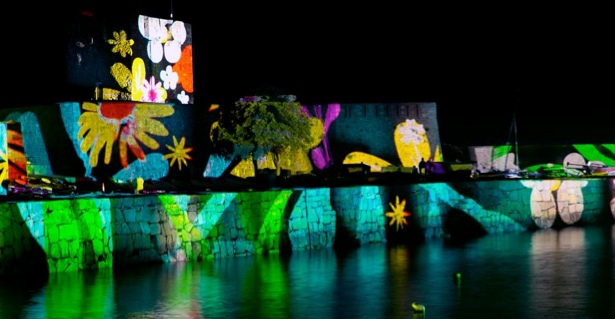 Southampton's new dining and leisure destination is set to host a stunning Festival of Light on Friday 10th February in scheme's public Esplanade to mark completion of the development and the launch of Showcase Cinema De Lux. The 10 state-of-the-art screen cinema includes the biggest screen not only in Southampton, but on the whole of the South Coast.
Following the spectacular digital light projection enjoyed by the city in December to welcome the first restaurant openings, the Festival of Light will be showcasing exciting new projections as well a whole host of new interactive art installations, commissioned for the occasion.
The Festival of Light will run from Friday 10th to Sunday 19th of February, starting at 5pm each day and ending at 10pm. The installations will feature work from design studios Squid Shop and Cinimod, both of which have curated innovative light displays that captivate visitors.
Highlights for visitors will include immersive artwork that tracks body movements, illuminated arches and an interactive ocean featuring 12,096 LED lights. And on Valentine's Day the display will be adapted to feature digital mapping that shows a sequence of romantic, abstract coloured scenes.
The events that visitors will be able to enjoy as part of the Festival of Light are part of a wider programme of activities and events that Westquay will be hosting for the city throughout the year in its public Esplanade.
Andy Collyer, General Manager of Westquay said: "Marking the important milestone of completion of Westquay's dining and leisure offer with a spectacular Light Festival is very fitting. We were delighted that the light display in December was such asuccess and enjoyed by so many people which is why we have chosen to bring it back but this time with so much more to experience.
"Since the first restaurants began opening last month it has been great to see visitors enjoying the fantastic line-up Westquay now has and we look forward to welcoming many more customers as Southampton now undoubtedly becomes the go-to destination for retail, leisure and dining on the South Coast."
To find out more visit https://www.west-quay.co.uk/events/festival-of-light and share your pictures using #WestquayLights
IMPRESS FOR VALENTINE'S DAY WITH UP TO 50% OFF DREAM CARS
From cool coupes to chic convertibles romantics can impress their loved ones this Valentines
www.europcar.co.uk/deals/valentine

Love is in the air and Europcar UK, subsidiary of Europcar Group, the European leader in vehicle rental services and a major player in mobility markets, is helping customers "woo" the object of their affections in the car of their dreams this Valentine's Day. Anyone planning a romantic escape can slip behind the wheel of an Audi A3 cabriolet, a Porsche Boxster or a Range Rover Vogue and enjoy up to 50% off.
For someone wanting a bit of classic motoring, the Porsche Boxster is the perfect gift, with its sleek lines, luxurious interior and power under the bonnet. Alternatively, a fun and flirty city break in the sporty Fiat Abarth or Mini Cooper will put a smile on anyone's face this Valentine's Day. The Europcar Selection UK fleet also includes a wide range of BMW's and Mercedes for a luxury driving experience.
"Europcar UK is giving drivers a premium motoring experience with up to 50% off," said Gary Smith, Managing Director, Europcar UK Group. "And Europcar Selection makes it easier than ever to make that special someone feel like a star, without a Hollywood price tag."
The Europcar Selection UK Valentine offer is available for reservations made until 28th February, for checkouts up until 31st March inclusive.
MULU organic raw chocolate
www.muluchocolate.co.uk
The chocolate is made using our client SugaVida, which is 'palmyra jaggery' a nectar alternative to sugar full of vitamins and minerals.
Sincerely Silver (https://www.etsy.com/shop/SincerelySilverShop).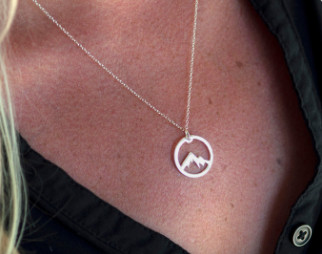 Personalized jewelry for special occasions such as Valentine's Day
Sound Wave "I Love You" Necklace
https://www.etsy.com/listing/491348434/sound-wave-necklace-personalized-voice
Roman Numeral Date Necklace
https://www.etsy.com/listing/460261114/roman-numeral-necklace-roman-numeral-bar
Coordinate Necklace
https://www.etsy.com/listing/462216094/coordinates-necklace-location-necklace
Amazeology Australia.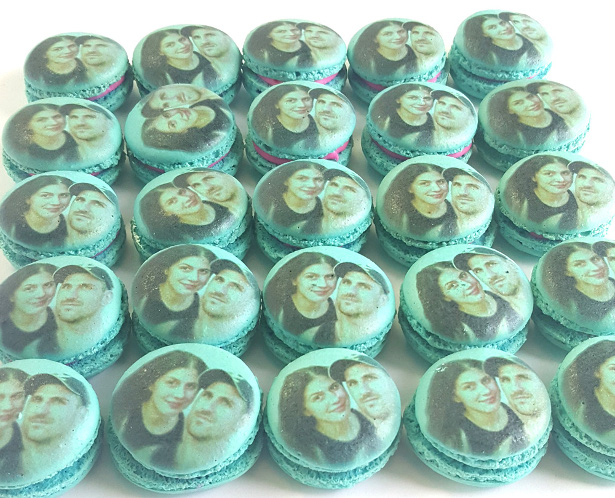 Amazeology is a unique gifting website where creating gifts is as enjoyable as receiving gifts! Being introduced for the first time in Australia, we specialise in custom printed marshmallows and macarons as well as custom made fortune cookies!
Amazeology is a build a bear kind of concept but with food where the customer gets to create their perfect gift from scratch, starting from the shell colour of the macaron to the filling that goes in, right up to the image that gets printed on the macarons!
All 3 products – marshmallows, macarons and fortune cookies are just the perfect gift for Valentine's day as they are completely customised. Attached is an image of a Valentine's day printed macarons but you can always checkout our Instagram account @iloveamazeology for more images.
I'd be happy to discuss the product and it's uniqueness in detail or send any further information that you may need.
You can also check the website – www.amazeology.com.au
Vintage-inspired and bookish jewelry and accessories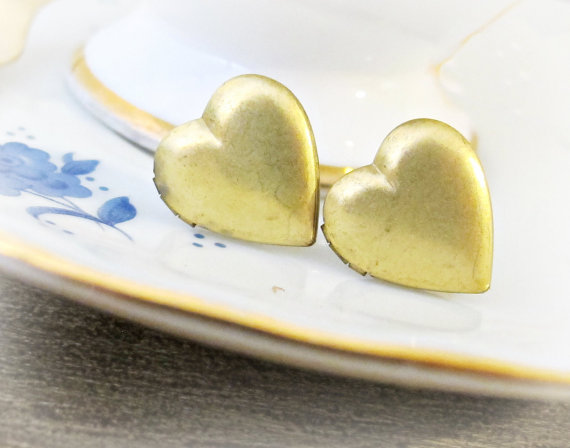 Affordable vintage- and literature-inspired jewellery and accessories for women and men.
Many of these jewellery pieces feature famous couples from literature and there are quite a few heart-shaped designs too, for those who love traditional Valentine's jewellery gifts.
You can find the store online at: http://dspdavey.etsy.com
Barker St
Barker St is a specialty online coffee subscription service providing freshly roasted beans and Nespresso compatible capsuled delivered monthly to the home or office. Each month our customers is given access to a different Australian specialty coffee roaster.
Through extensive market research Barker St identified that no other specialty coffee subscription service in Australia has a true national representation of specialty coffee roasters, nor do they offer Nespresso compatible capsules.
Barker St customers would say they are being provided with a complete coffee experience by going on a sensory journey of Australia's finest specialty coffee with the convenience of never leaving their home or office.
This journey goes beyond trying new coffee each month by way of:
– tasting notes accompanying each months coffee outline the flavours and country of origin. This assists the customer to identify the vario us flavours in each coffee and in turn further refine their palette.
– There is a significant emphasis on continually educating the customer by providing periodic blog and social media posts showcasing coffee culture globally, in particular new and unique home brewing methods.
Barker St provide a seamless service and deliver on what they promise.
We would love to be able to be in your publication.
www.barkerst.com
Shadowline Lingerie
Shadowline Lingerie sells women's pajamas that make for the perfect Valentine's Day gift. Their sleepwear includes nightgowns, pajama sets, sleep shirts, and robes. They also sell undergarments like camisoles and slips as well as panties. All of their products come in misses and plus sizes and offer many different color options.
Company: Shadowline Lingerie
Website : https://www.shadowlinelingerie.com/shop/sleepwear
social channels:
https://www.facebook.com/Shadowline-Lingerie-277363212476/
https://www.instagram.com/shadowlinelingerie/
Wasserstein 4 in 1 wine opener.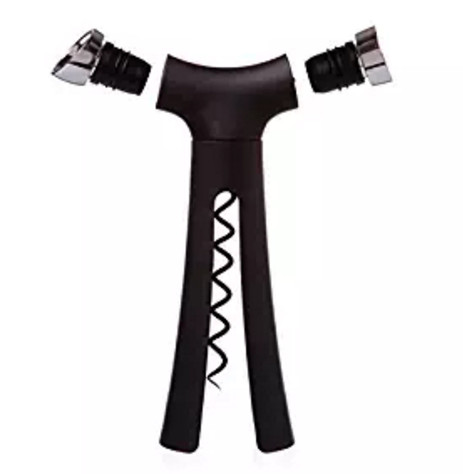 It's as easy as placing the wine opener on top of the bottle and turning with a slight squeeze. The screw slides the cork right out with little to no pulling needed. With our extra long screw worm, almost any size cork can be removed without pulling or prying which can lead to a broken cork.
You can also visit our store in Amazon.
wasserstein-home.com
The Weego 44 is a portable jump starter, small enough to fit into your glove department.
www.myweego.com
It eliminates the need to call for a jump start (costly), to hail someone down on the side of the road (scary) and makes you independent even in remote areas where you're unlikely to encounter help. It jump starts any vehicle, car, truck, boat, motorcycle or ATV, with a gas engine up to 7L but can also charge your phone or tablet. https://myweego.com/product/weego-44/
The Weego44 was a three-time 2017 Global Media Award Winner at the 2016 SEMA (Specialty Equipment Market Association) Show.
www.flowfeet.com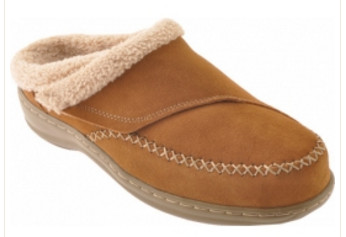 Orthopedic shoe store and around Valentine's Day they see an increase in sales for Men's and Women's slippers that address Plantar Fasciitis. The Orthofeet Charlotte, Vionic Ida, and the Men's Orthofeet Asheville do really well (links below for convenience – also photos attached).
https://flowfeet.com/womens-shoes/568-orthofeet-charlotte-women-s-slippers-0614415961025.html?search_query=charlotte&results=2
https://flowfeet.com/home/745-orthofeet-asheville-men-s-orthopedic-slippers.html?search_query=asheville&results=1
https://flowfeet.com/home/669-vionic-cozy-ida-women-s-orthopedic-slippers-0616542347550.html?search_query=ida&results=1
Kaelo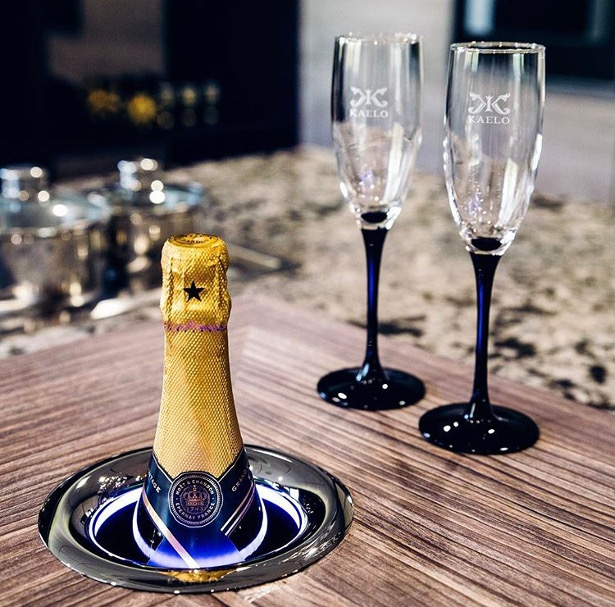 Kaelo revolutionises the ritual of champagne, fine wine and high end consumption by creating the perfect drinking and serving experience. Kealo's unique yet simple technology creates an instant ice-cold chamber that keeps a bottle perfectly chilled with one touch of the mirror polished bezel. A major plus point is that bottles are kept dry thus mitigating the need for serving cloths to catch water drips or condensation.
Valentines with Elizabeth Scarlett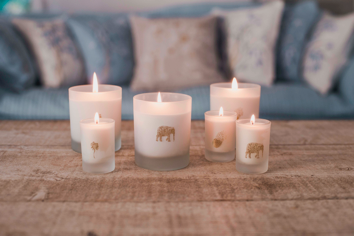 It's undisputed that the 'look of love' is always better by candle light. So this Valentines Day Elizabeth Scarlett is giving romance a helping hand with a 10% discount on their indulgent candles.
Hand poured in Grasse and scented with natural fragrances, inspired by the South of France, these candles are the perfect Valentines gift. Sold individually or in sets of three, their aromas will awaken the senses and create a romantic atmosphere fit for Valentines Day and beyond.
For the 'sweet at heart' the Ananas candle made from Passion Flower and Pineapple will be the perfect match. For the 'dreamer' the Ellyphant candle complete with notes of Vanilla Blossom and Tuberose is on offer, and for the more 'spirited soul' the Palmier Candle with hints of White Cedar Wood and Cyclamen will appeal.
For a truly spoiling Valentines gift, the iconic Elizabeth Scarlett pouches and luxury linens are the perfect complement to the candle range. Their soft velvets and intricate embroidery will totally sweep your loved one off their feet.
Code: valentines
Offer is now live and will be valid until midnight on the 14th February 2017.
VALENTINE'S WITH ALDI
Champagne breakfast in bed, a romantic candlelit meal or a fine bottle of bubby; however you decide to spoil a loved one this Valentine's Day do it with the best selection of great value, top quality wines and drinks from Aldi.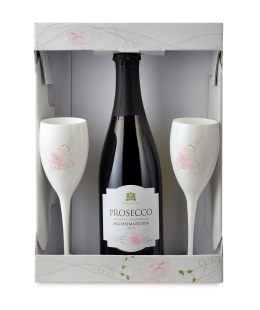 Sparkling Wine Gift Pack
Prosecco Gift Pack, £14.99
Available from 5th February online and in store
This Prosecco gift pack is the perfect present for fizz lovers. With hints of apples and pears, this prosecco is elegant with a long lingering finish and comes with two flutes in a floral design for you and your loved one to enjoy.
After Dark Liqueur
After Dark Liqueur, £4.99
Available from 5th February in store
Round off a romantic evening with this smooth and decadent after-dinner treat. This delicious coffee flavoured liqueur is best enjoyed with your favourite mixer or an ideal ingredient for cocktails such as a Black Russian.
Veuve Monsigny Pink Champagne Brut, £14.99
Available from 5th February online and in store
Make your date-night extra special without breaking the bank with this beautiful and seductive Pink Champagne. This delicious fizz has elegant red berry flavours and is sure to tick all the boxes this Valentine's Day.
Spumante Rose
Spumante Rose, £4.99
Available from 5th February online and in store
This elegant Italian sparkling Rosé fizzes with intense summer fruits, pears and citrus freshness. It's a versatile drink which can be enjoyed on its own or paired with Aldi's Valentine's Chocolate Box.
Cremantde Bordeaux Rose
Cremant De Bordeaux Rose, £7.99
Available from 12th February online and in store
This fruity fizz is brings a young and innovative approach to the legacy of Bordeaux, whilst maintaining its sophistication. Well-rounded and deliciously scented, this is a great alternative to champagne and is best enjoyed as an aperitif or dessert.
Popping the Valentine's Question!
Is a Valentine's Proposal Romantic or the Ultimate Cliché?
www.theromantictourist.com/occasions/valentines

Valentine's Day is just around the corner. The stores are ablaze with scarlet and fuchsia, the mail companies are taking on extra staff and the jewellers, florists and romantic gift retailers are enjoying one of their busiest times of the year. If you're in a committed relationship and the idea of marriage is floating in the air, you may be wondering is Valentine's Day is a good date for a special proposal?
Well, with 10% of all marriage proposals happening on Valentine's Day each year the answer for many is clearly yes, but with almost 90% of women saying they would prefer to be proposed to on another day of year, it is hugely important that potential Valentine's proposers avoid the pitfalls of cliché and the thud of the banal. Here's some advice on how to make a Valentine's proposal entirely personal by asking that special question in your own unique and deeply romantic way.
Goodbeing
www.joingoodbeing.com

A solid fit for people looking to give something personalized, relevant, healthy and fun who are interested in natural beauty & wellness. Goodbeing is a trial and discovery service providing expertly curated, trial sized healthy beauty (ie: screened for less than healthy ingredients), personal care and natural wellness products.
Not your average beauty subscription service, Goodbeing rigorously pre-screens every product, ensuring only cleaner, high performance beauty & wellness products make the cut. What's more, Goodbeing customizes more heavily than most – allowing members to opt in or out of entire categories of products and to specify their unique skin, hair & makeup needs and preferences for a truly personalized experience.
Goodbeing allows members to choose their box type – All Beauty, All Wellness (coming soon) or a Combo Box and allows members to choose 1-2 of the items they receive each month, or, they can opt out to retain the surprise.
With plans as low as $5..95 per month (new A Little Goodbeing option launching soon) to $21 a month (standard Goodbeing monthly plan) it's ideal for upcoming Valentine's Gift Guides or more general related articles.
V A L E N T I N E ' S D A Y AMERICAN BENCHCRAFT
~ Made Easy ~
NEW TO THIS WHOLE RELATIONSHIP THING?
Keep It Simple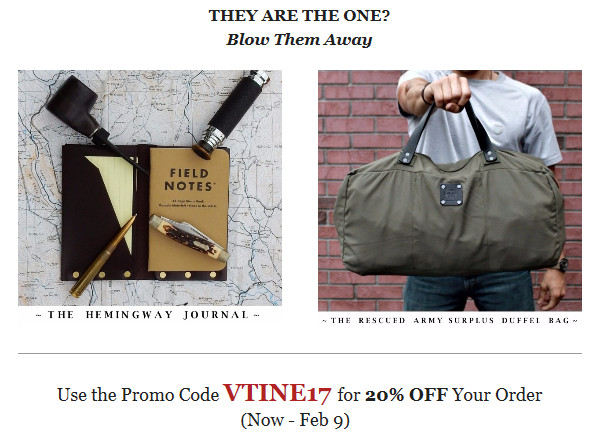 Erin of Erin Pelicano Jewelry (www.erinpelicano.com)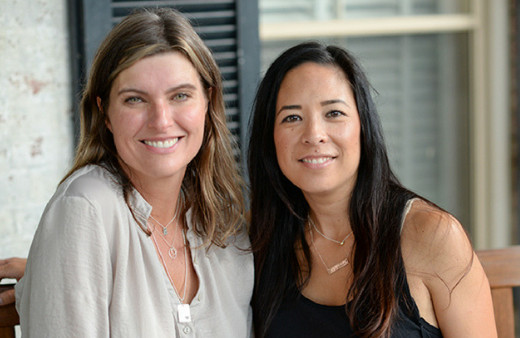 A brand offering classic, and sentimental jewelry gifts that tug at the heartstrings, a collection of Love jewelry and Mother Son pieces.
As per your request, each design is available to purchase in our online shop – ours can be personalized in terms of style, and initial options. We have styles that accommodate all of the important women to your readers.
http://www.erinpelicano.com/product-category/love/
ERIN PELICANO FOR VALENTINE'S DAY:
· Designs available in sterling silver and fine gold.
· Each piece customizable with personalized initials.
· Pieces that celebrate love.
· Gifts especially for Mom.
IncinerGrate
www.FIREase.com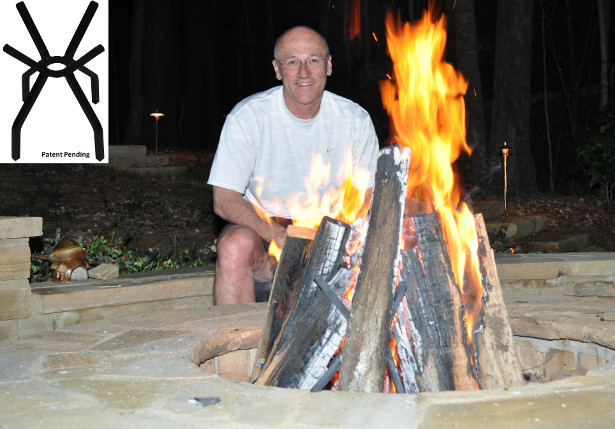 It is super for men, women or the family. Our customers really enjoy using it!
The IncinerGrate revolutionizes campfires and fire pit fires and delivers an outstanding value proposition by (1) making these fires easy to build and start, (2) minimizing fire maintenance, (3) freeing up time for other fun activities and (4) making them burn brighter and longer. We do this by providing a welded steel grate that maintains the fire logs in a teepee form throughout the fire.
Both the experienced and inexperienced fire builder enjoy the IncinerGrate. For those inexperienced at building fires, it helps remove the challenge of keeping the fire going. For the experienced fire builder, its just more fun. They can spend more time with their guests and less time tending the fire.
No More Multi-Performance Stick blurs imperfections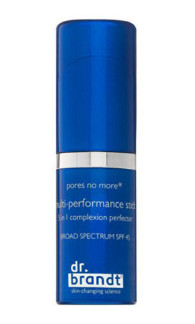 The brand new Dr. Brandt Pores No More Multi-Performance Stick blurs imperfections, evens skin tone and texture, hydrates and provides a broad spectrum protection that is water resistant for up to 80 minutes. This product will provide ultimate skin protection and perfection no matter where you are. This product can be worn with makeup or alone, pre or post workout.
Follow DermWarehouse on Instagram @dermwarehouse!
www.DermWarehouse.com
Stefanie Parks is the founder of DermWarehouse, a leading e-commerce site offering dermatological and skin care products. Stefanie's digital marketing background and extensive knowledge of skincare products drove her to launch DermWarehouse.
Omnos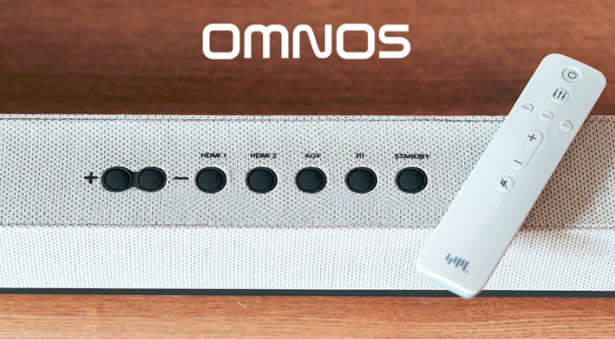 Omnos 5.1.2 Soundbar: Perfect for the film buff in your life, the Omnos 5.1.2 Soundbar is an affordable 3D sound system for home theaters. The Soundbar has seven speaker units to create unbelievable theater-like sound in the comfort of your own home. Unlike other multi-channel home theater products on the market, the Soundbar is not only affordable, but also easy to install. With Omnos 5.1.2 Soundbar, the sound quality can finally match today's picture quality at an accessible price.
Jinn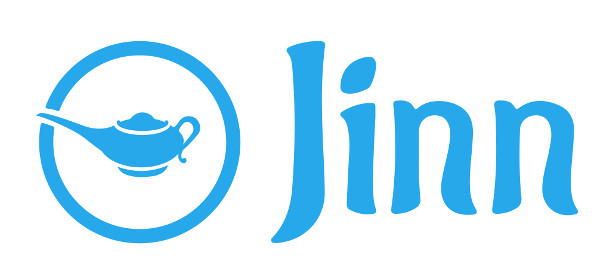 This weekend marks the end of Dry January and Brits across the capital will be out in full force in celebration. Jinn, the same-hour delivery platform, have researched to find the top hangover foods we'll be reaching for, as well as the top desired drinks we've been missing since taking part in the month of sobriety. A massive 44% of Londoners said they are looking forward to February so they can get straight back to normal and enjoy all the booze and unhealthy food they desire!
Drinks Londoners are most excited for this weekend:
1. Beer 29.57%
2. Wine 18.69%
3. Prosecco 12.31%
4. Gin 9.78%
5. Rum 7.94%
6. Vodka 12.34%
And when it comes to reaching for the grease the morning after, Jinn can also reveal the most popular takeaways ordered on a hangover:
1. Chinese 23.5%
2. Pizza 20.3%
3. Indian 14.6%
4. Fish and chips 14.4%
5. Fried chicken 11.6%
6. Kebab 11.4%
Stella & Dot
Stella & Dot are launching a selection of pieces form their Bespoke collection in rose gold just in time for St Valentine or simply to add a dainty touch of rose gold. These pieces can be engraved with a name, location or date to make the pieces extra special.
 
Citalia – Italy Holidays
www.citalia.com

Today we enter the Month of Love and as well as the ultimate gesture of the emotion, there are plenty of other options to explore along with popping the question on February 14.
While many are about to use the date to get down on one knee, a trip to visit the place where Valentine's Day all started is also proving to be very popular for those looking for the perfect romantic break.
Valentine's Day is only around the corner and already couples up and down the country are planning their dream Valentine's Day proposal. With engagements still fresh in peoples' minds following the Christmas period, Facebook figures reveal that Valentine's day is a major day for couples to get engaged.
On the 14th February last year, a huge £60m was spent on jewellery in the UK as 2016 polls show that 23 per cent of women think Valentine's Day is the perfect day for a proposal. With this in mind, a new wave of couples will be getting ready to plan their 2018/19 weddings and there's no better place to start than in the birthplace of St. Valentine himself.
Citalia, the leading Italian holiday specialist, has found its own data corresponds with this. It recorded that the search term 'Italian weddings' peaks in January and saw a huge 550 per cent increase year on year in 2016 due to the amount of proposals that take place over the Christmas period.
Data from the Foreign & Commonwealth Office also confirms a rise in Italian wedding popularity. The number of British Nationals who have notified the British Embassy in Rome of their intention to marry in Italy has seen an 894 per cent increase since 2012 to present day.
The Foreign & Commonwealth Office also reports a 33 per cent increase from 2015 to 2016, showing that as the new year rolls in, those looking to find inspiration for the perfect Italian wedding is still on the rise.
Citalia have also recorded a 142 per cent increase in Italian wedding traffic to its dedicated Italian wedding page. And it's no surprise considering the high-profile celebrity weddings – George and Amal Clooney and Kanye West and Kim Kardashian, for example – taking place in the country in recent years.
To meet this growing demand for wedding planning in Italy, Citalia has created 'Dream Italy' – a Pinterest inspired planning tool charting seasonal wedding ideas and trends in the country, which also helpfully seeds inspiration from the 38 million Pinterest boards dedicated to weddings.
Season by season, you can see Citalia's inspirational wedding ideas including different location suggestions, dress and suit styles, seasonal flowers and similar items that have been pinned to other relevant Pinterest boards, over on the Citalia Dream Italy profile.
Darren Foster at Citalia said about the site; "Our team of Italy Experts have first-hand knowledge of the most beautiful Italian destinations that are perfect for weddings and honeymoons. They are passionate and dedicated to helping couples fulfil their dream of the perfect wedding in Italy. This expertise and passion has been poured into the Dream Italy tool to provide the sparks of inspiration."
Italy is known world-wide for romance, with the origin of Valentine's Day and Shakespeare's Romeo and Juliet, it's no wonder that couples associate Italy as an intimate destination with popular wedding spots such as the Amalfi Coast, Sorrento, Capri and Venice, among others.
You can see Dream Italy here: http://www.citalia.com/collections/weddings/dream-italy-wedding-inspiration