COINTREAU LAUNCHES "THE GOLDEN AGE OF COCKTAILS" LIMITED EDITION. www.cointreau.com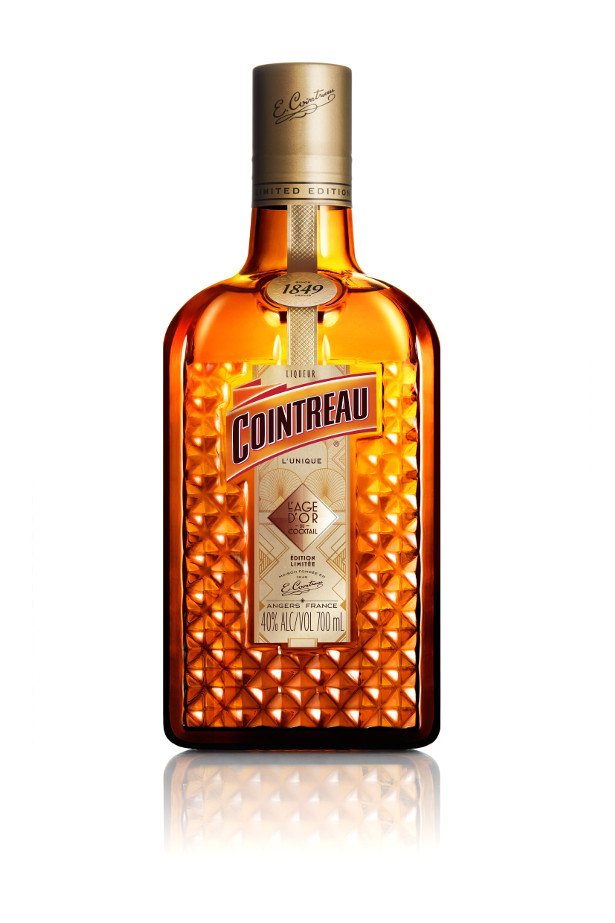 FACEBOOK | INSTAGRAM | YOUTUBE | TWITTER
Iconic orange liqueur Cointreau is celebrating l'Age d'Or des cocktails, the Golden Age of cocktails this Christmas, with a limited edition, paying homage to both the artistic and cultural dynamism of the Roaring Twenties.
With Cointreau being the cornerstone of more than 350 cocktails, La Maison Cointreau is committed to paying tribute to a time when inspired mixologists first invented the most creative recipes with Cointreau. During this Golden Age of cocktails in the twenties, with its music and lights, Paris was a cocktail party on the streets. At the Ritz Hotel at Place Vendôme, The Side Car sparked literary conversations; in London at The Savoy, the White Lady fired up the night. Sophisticated yet adventurous, unconventional yet elegant, both these stylish cocktails became a lifestyle statement for the charismatic crowds of the roaring twenties and are still appreciated today at the best bars across the globe.
Inspired by an era that broke all the rules and was renowned for both creative vitality and innovative exhilarating cocktail creations, the roaring twenties. Cointreau has also transformed its classic bottle with striking art deco curves, combining timeless style and geometry to create the Cointreau Golden Age Limited Edition. Creating a true collector's item and a perfect addition to any drinks cabinet during this festive season.
The Golden Age Limited will be available to purchase exclusively at Selfridges London and on Selfridges.com for a RRP of £29.99 from 20th November 2017.
White Lady Recipe 20ml Cointreau, 20ml fresh lemon Juice, 45ml The Botanist Gin, egg white (optional). Combine all ingredients with ice in a mixing glass. Shake and strain into a chilled cocktail glass. Garnish with a lemon twist.
Side Car Recipe 25ml Cointreau, 15ml fresh lemon juice, 45ml Remy Martin 1738 cognac. Combine all ingredients in a mixing glass. Wet rim with lemon and press into sugar. Shake vigorously with ice and strain into a chilled cocktail glass.
Cointreau Fizz Recipe 50ml Cointreau, 20ml fresh lime juice, 100ml sparkling water Fill a glass with ice, add Cointreau, the juice of half a lime and top off with sparkling water. Garnish with the fruit or vegetable of your choice.