Doctor Seaweed launches NEW Pet+ Seaweed Flakes, containing 100% pure, organic, sustainably sourced Scottish seaweed, for healthy, happy pets
Say yes to more seaweed! Seaweed packs a super nutritious punch and is incredibly rich in iodine, antioxidants, vitamins, and minerals. This is why Doctor Seaweed  created his supplement range, which contains 100 percent pure, sustainably sourced Scottish seaweed, and now the family pets can also enjoy the health benefits of seaweed with NEW Pet+ Seaweed Flakes.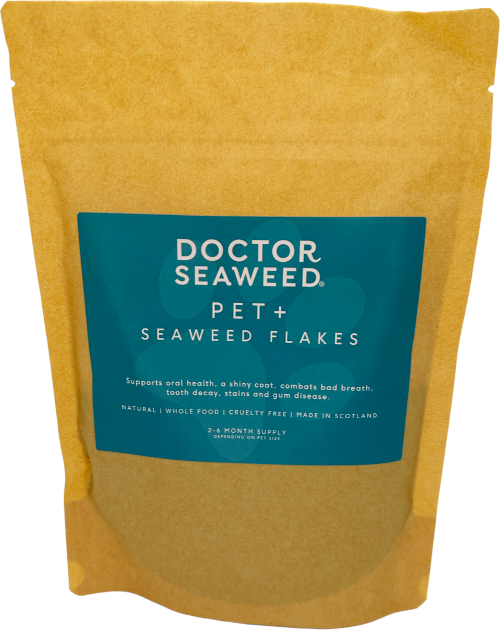 A happy pet starts with the right nutrition, and Doctor Seaweed's Pet+ Seaweed Flakes offers a natural way of supporting an animal's health and wellness. Pet+ Seaweed Flakes can also assist with:
*
Improved overall health: Pet+ contains a wide range of natural minerals, vitamins, and antioxidants that contribute to an animal's overall health and well-being.
*
Enhanced coat and skin: The nutrients found in Pet+, such as iodine, can help improve a pet's coat quality and promote healthy skin. It may reduce itching, dryness, and inflammation.
*
Gut health: Pet+ is over 50% natural fibre that can support the growth of beneficial gut bacteria, promoting a healthy digestive system. It may also help alleviate gastrointestinal issues like diarrhoea or constipation.
*
Dental Health: Pet+ contains natural compounds that can help prevent the formation of plaque and tartar on teeth, leading to improved oral health and fresher breath.
*
Weight Management: Pet+ can assist in weight management. It can help regulate blood sugar levels and reduce the risk of developing Type 2 diabetes.
*
Nutrient-Dense: Pet+ is packed with essential nutrients, including iodine, which is necessary for proper thyroid function.
*
Natural and Sustainable: Pet+ Seaweed Flakes are naturally and sustainably sourced from the pristine Scottish Outer Hebrides, to premium food grade standards, and that can be included in your pet's diet without the need for artificial additives or preservatives.
Doctor Seaweed, AKA Dr Craig Rose PhD, comments, "Based on our own dedicated and sustainable production in the pristine Scottish Outer Hebrides, my seaweed range, which now includes Pet+ Seaweed Flakes, is the gold-standard of seaweed, and our product contains nothing but organic Scottish seaweed. Seaweed is a forgotten food that for thousands of years has benefited our health and wellness. As a marine biologist, I am passionate about bringing the natural health benefits of seaweed to everyone – including our furry friends!"
Directions for use: Sprinkle onto your dog or cat's food once a day.
For up to 10kg = 1/4 tsp, 10 – 20kg = 1/2 tsp and 20kg+ = 1 tsp Doctor Seaweed's Pet+ Seaweed Flakes [1] cost £25 for a 2-6 month supply (depending on pet size). Available to buy from doctorseaweed.com.
The Doctor Seaweed range also includes:
Doctor Seaweed's Pure Organic Seaweed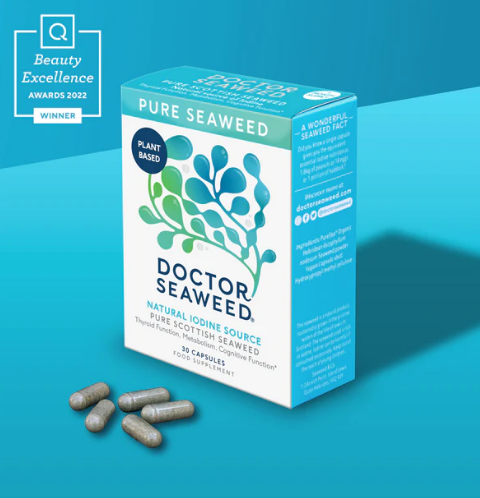 Doctor Seaweed's Immunity+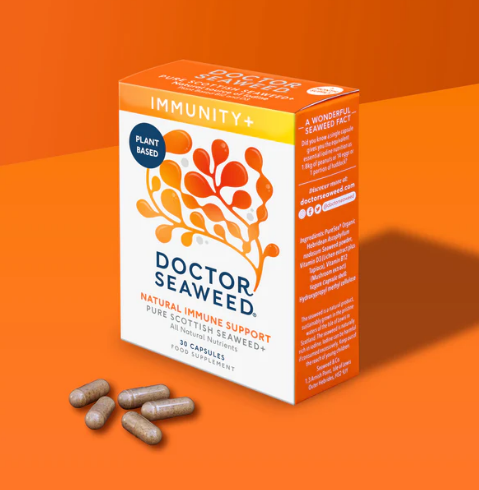 Doctor Seaweed's Menopause+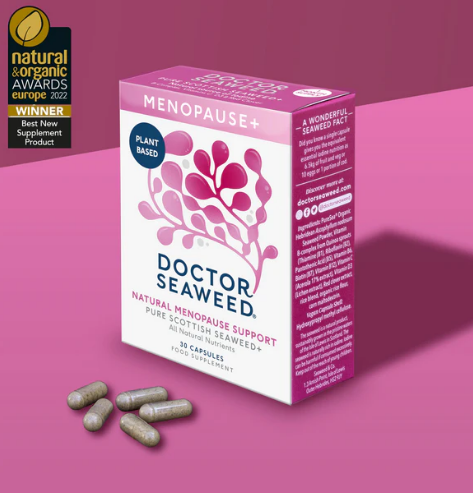 Doctor Seaweed's Focus+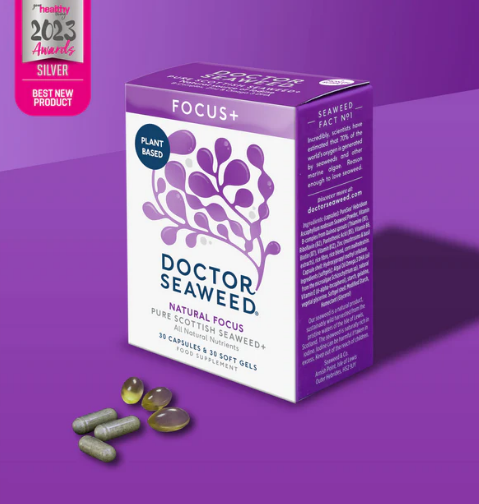 Doctor Seaweed's Beauty+
For more information about Doctor Seaweed please visit www.doctorseaweed.com