For Mother's Day. Seeds of INTENTION….. & WALLAND by ANDREA THOME.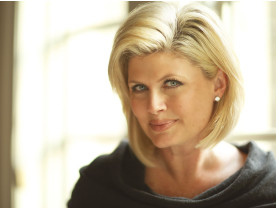 FACEBOOK | INSTAGRAM | TWITTER | PINTEREST | LINKEDIN | GOODREADS
Romance blossoms in a wintery wonderland in Andrea Thome's new novel, 'Seeds of Intention'
CHICAGO – Following the success of her debut novel, award-winning romance author AndreaThomeistakingreadersbacktothesecludedfoothillsoftheSmokyMountainsin "Seeds of Intention" (Sept. 5, 2017).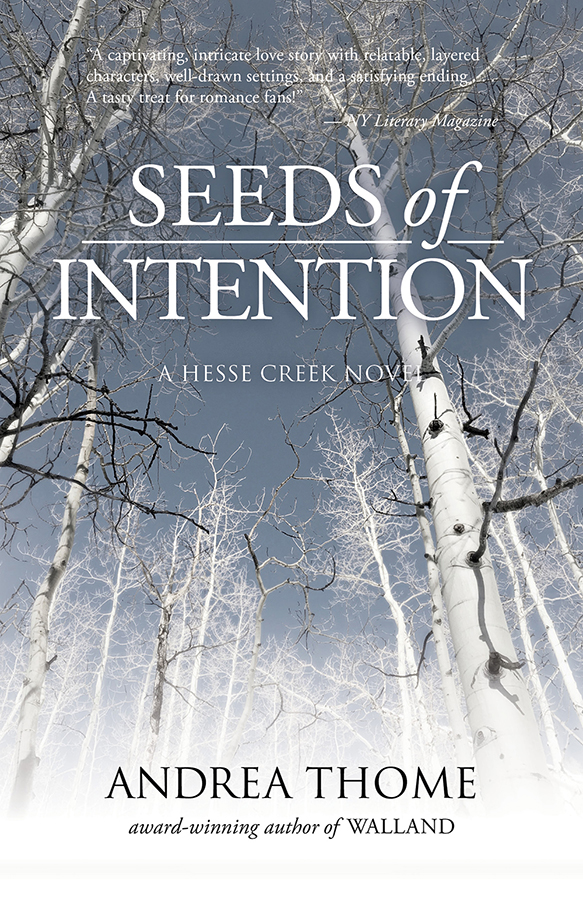 The book follows Garrett Oliver who has settled into his new job as gardener at a charming luxury resort in the mountains. All he wants is a future fullofsimplehappiness,butwhenhis plans go awry, all that he imagined seems to disappear. His spirits are lifted when he meets his captivating new boss, Willow. They both have misgivings about their growing feelings, but their chemistry is too strong to ignore. As they navigate bumps in the road, Garrett realizes a second chance atlovecouldleadtoalifebeyondanythinghecouldhaveever dreamed.
The first Hesse Creek novel, "Walland," won the National Indie Excellence Award in the romance category and bronze in the eLit Book Awards Popular Fiction. The book introduced readerstoThome'ssexy,wittystyleofstorytelling andherabilitytoinvokeasettingoftranquility.Whileeachbookintheseriescanberead independently, dedicated fans of Thome's first novel will recognize familiar faces in "Seeds of Intention" and delight in this heartwarming new adventure.
About the Book "Seeds of Intention"
Is it more important to have roots, or wings?    Garrett Oliver has just settled into his job as heir apparent to one of the most renowned  master gardeners in the country. After a difficult few years, he's found a home and a  renewed purpose at a famed resort in the secluded Smoky Mountains. The stars seem to  be aligning for Garrett as he plans a future with his college sweetheart and envisions a  simple life with her in the mountains of East Tennessee.    Willow Armstrong, fresh off a painful breakup, is coming home to Knoxville to care for  her ailing father. She finds herself in the right place at the right time, landing a dream job  alongside Garrett—as his boss. As they are thrown together by their work, an undeniable  magnetism grows between them, despite the fact that Garrett is ready to start a future  with someone else.  Circumstances persist in drawing them closer, and an unexpected  opportunity in Colorado prompts Willow and Garrett to wonder if a life together out west  might be beyond anything either of them had dared to imagine.
"Seeds of Intention" Andrea Thome ​•​ Sept. 5, 2017 ISBN: 978-0-9978504-2-0 (paperback) ​•​ 978-0-9978-504-3-7 (ebook) $14.95 (paperback)​ ​•​ $2.99 (ebook) Women's Fiction ​•​ Romance
Romance sparks in a mountainous landscape in Andrea Thome's first novel, 'Walland'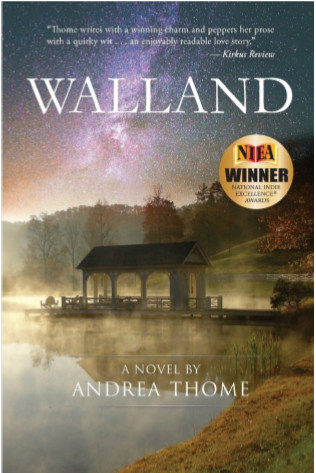 Can broken hearts risk love again? India's life has always gone according to plan. But when she decides to call off her high-profile wedding and take time off from her network television job, everything turns upside down. A tranquil resortin the moody Smoky Mountains of Tennessee wassupposedtobea place she could hide out and lick her wounds. Instead she finds herself questioning everything she ever thought she wanted. Wyatt is a man with scars that run deep. He's built a careful life for himself, and he has no intentionoflettinganyonegetcloseto him . . . again. But what happens when two people who are running away from love run right into one another? Will the intense chemistry they feel be enough to overpower their fears? Or will their time together in the Smoky Mountains end with broken hearts?
The first Hesse Creek novel,"Walland,"wontheNationalIndieExcellenceAwardinthe romance category and bronze in the eLit Book Awards Popular Fiction. The book introduced readers to Thome's sexy, wittystyleofstorytellingandherabilitytoinvokea setting of tranquility. While each book in theseriescanbereadindependently,dedicated fans of Thome's first novel will recognize familiar faces in the follow up, "Seeds of Intention."
ANDREA THOME
​ a former broadcast journalist, covered both sports and news during her career. Her love for travel permeates the Hesse Creek Series, from the foothills of the Smoky Mountains to the Colorado Rockies. Thome lives in Chicago withherhusband(a retired professional baseball player) and their two children. She spends her spare time traveling and pursuing her other passion, photography. You can see a sampling of Thome'sphotographyandlearnmoreaboutherbooksat
​ www.andreathome.com
An Interview with Andrea Thome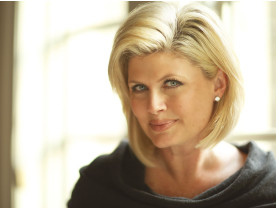 Q: The locales mentioned in your books – rural Tennessee, the Smoky Mountains and Aspen, Colorado – are all quite magical and romantic.Whydoyouthinkthose were the perfect backdrops for your novels? A: ​The locales in my stories are characters too…as much as the people are. I try to describe these two particular places so that the reader can feel completely immersed in the romantic environments. I'm personally a very sensory person, and when I travel, I really take my time to soak in the sights, sounds, and smells ofmyfavoritedestinations. For example, I think very few fragrances are more intoxicating than that of a campfire burning. I grew up building forts in the woods with my brother in West Virginia, so maybe that smell takes me back to my happy childhood days, so it's fun to revisit. Tennessee and Colorado are two of my favorite places for sure, so they were easy to describe.
Q: As a writer, what draws you to the romance genre? A: ​As a former journalist, I'm a bit of a newshound. I watch my fair share of current events programs because I think it's important to be informed. As we all know, there is some pretty heavy stuff going on inourworld,soIfinditimportanttobalanceallofthat hard news out with a little "escapism." As for the romance part? I can't help it. I'm a sucker for a happy ending. All you need is love, am I right?
Q: Are any of your characters based on real people? A: ​Yes, but I won't tell you who. I'm sure they know who they are. ​☺
Q: I know the last book in the Hesse Creek Series is in the works – can you share any details with us? www.JKSCommunications.com Angelle Barbazon ​ •​ (615) 928-2462 ​ •​ angelle@jkscommunications.com
A:​I'monlyafewchaptersin,butI'vebeenworkshoppingthethirdbookforawhile.I'm super excited about the lead female character. She's strong, smart and of course has a great sense of humor. She's also wounded, and very private about her past. The third book is also set in Aspen. At least as of my writing this!
The Hesse Creek Series has been so fun to write. I enjoyedpullingatleastonecharacter from "Walland" into "Seeds of Intention" (Garrett)…and now another character from "Seeds of Intention" into the thirdbooktocontinueexploringthatnarrativemoredeeply. Readers of "Seeds of Intention" might guess whose story gets told in the third book. We'll have to wait and see if they're right!