Get your loved one a pair of glasses for everything. Eyejusters, turn the dials until you can see clearly! > www.eyejusters.com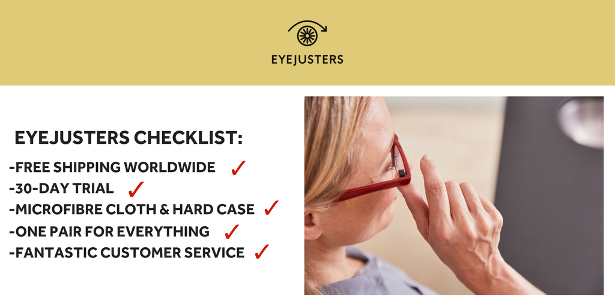 FACEBOOK | TWITTER | INSTAGRAM
British invented and manufactured adjustable reading glasses – turn the dials to focus in. Perfect for people like me who need to see the small stuff. Very practical and a great gift as you don't need to know the wearer's prescription.
Simple solution with very clever tech behind it. The lenses slide when you dial in. Also great for people who have two different eye strengths – most of us.
http://www.dailymail.co.uk/health/article-3739501/DO-adjust-specs-Ingenious-70-reading-glasses-allow-users-focus-binoculars-style-dial.html
£69 or £79.
Available online. Money back guarantee. Unisex. 17 different styles and colours.
About Eyejusters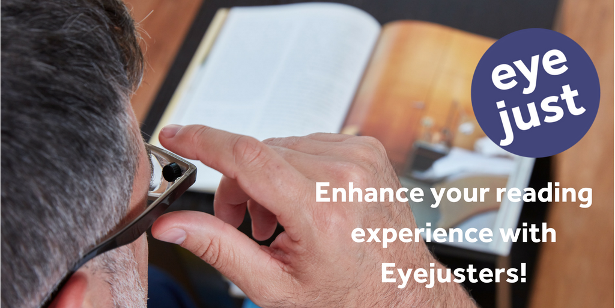 "We founded Eyejusters to create affordable, innovative and stylish adjustable glasses for everyone. Our vision is to offer our SlideLens technology in fashionable and high-quality eyewear products.
We're graduates and researchers from Oxford and around the world, brought together by a desire to develop amazing optical technology that can change people's lives.
We're experts in eyewear and technology, understanding what people need in their vision products and developing advanced but unobtrusive technology that's simple to use and revolutionary in its results.
We're passionate about new technology, high quality products, and changing the way people think about eyewear."