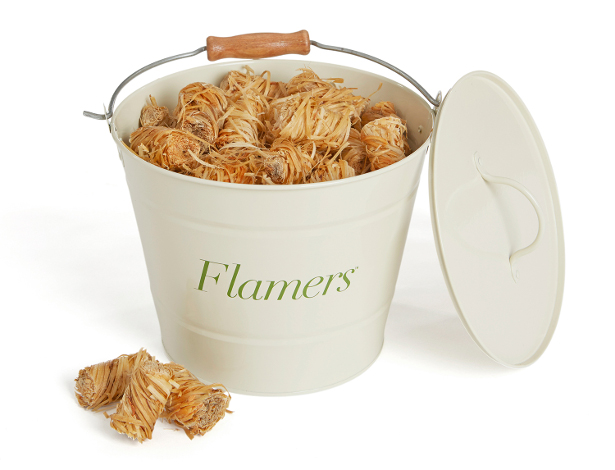 TWITTER | FACEBOOK | INSTAGRAM | YOUTUBE | PINTEREST
A wood fire is so much a part of a traditional Christmas – hanging stockings on the fireplace for Father Christmas to cram with presents when he come down the chimney and not forgetting the ritual of the Yule Log.
So this vintage-style, enamel fireside bucket from Certainly Wood is the perfect gift fgor people who with an open-fire, a wood-burning stove (or a BBQ of fire pit when it comes right down to it).
Chock full with 75 eco-friendly Flamer firelighters made from twists of wood wool dipped in wax, just one Flamer provides the perfect odour free and relaible way to get your fire started. And with an RRP of £16, it makes a great stocking filler or Christmas gift.
You can order your Flamers bucket online at www.certainlywood.co.uk or in all good garden centres and supermarkets.