Helenka White Design. I create unique, contemporary jewellery using different materials and techniques. I also specialise in animal-themed jewellery, sculptures and handcrafted polymer clay pendants. www.helenkawhitedesign.com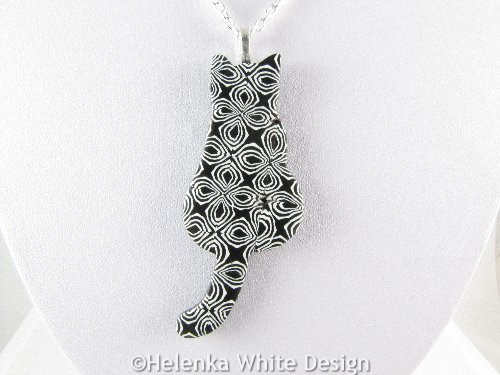 FACEBOOK | TWITTER | GOOGLE+ | PINTEREST | INSTAGRAM
Helenka White Design is owned by Cardiff based journalist, sculptor and designer Helen White.
I started making jewellery in the run-up to my wedding in 2007 when I taught myself how to make my own tiara and necklaces for my bridesmaids. Bead work wasn't challenging enough and I wanted to learn how to work with precious metals. After a weekend course in silver-smithing I enrolled in the City & Guilds Course in "3D Studies (Jewellery)" at the local college in Cardiff.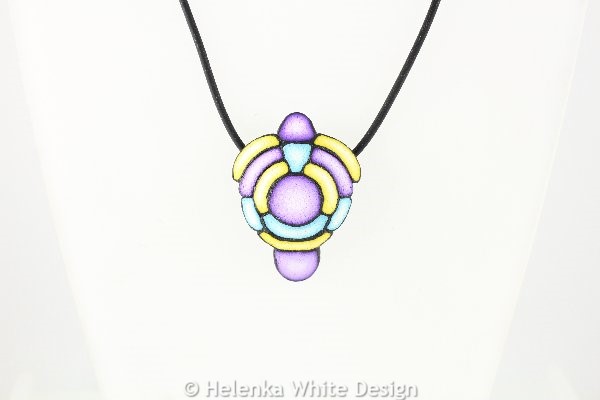 My inspiration comes from all sorts of sources, sometimes just playing around with different types of beads, doodling in my sketch book and also from our gorgeous cat Bobby. I like animals and decided to specialise in animal-themed jewellery.
I love learning new techniques and experimenting with different materials such as Swarovski Elements, semi-precious stones, copper sheet, silver sterling, wire, polymer clay and PMC (precious metal clay).
I mainly create necklaces with semi-precious beads and beaded rings with Swarovski Elements. Sometimes I use wire to wrap around pendants and I create pendants with polymer clay.
As silver sterling is expensive I have decided to create jewellery not only with silver sterling findings but also offer jewellery with silver and gold plated components.
Helenka White Design also accepts commissions to create custom pieces and offers jewellery parties in the Cardiff area.
You can find my website here: www.helenkawhitedesign.co.uk
.