The Learning Lovey by Baby Jack brings comfort and education to kids of all ages with a sensory security blanket / toy. www.babyjackandcompany.com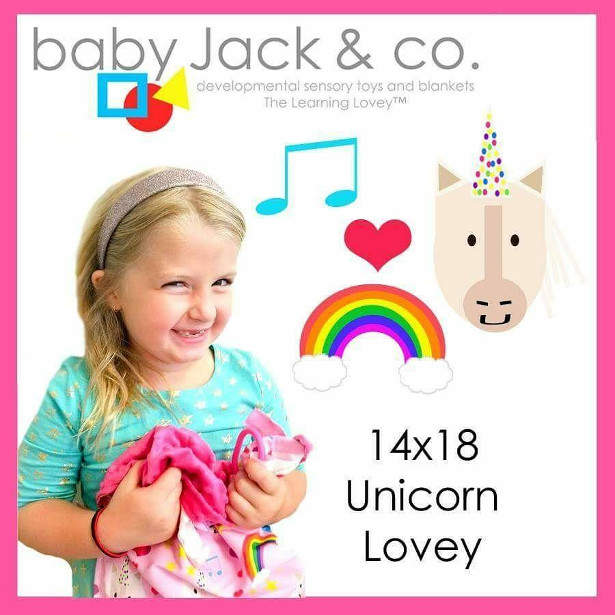 TWITTER | FACEBOOK | PINTEREST | INSTAGRAM
Prints are created using shapes and keystrokes to encourage fun, modern ways of teaching and accented with ribbon tags for sensory play. Kids love to play, rub, chew on the tags. Baby Jack is the only brand on the market to sew all ribbons shut to avoid fingers from getting stuck.
Comes in a variety of sizes and prints that teach about animals, travel and raisess cause awareness for police, fire, military, premature birth, CHD and childhood cancer.
Midwest Milwaukee family business.