MADE BY MEN, FOR MEN IN THE UK Allow us to introduce you to Magnitone – The Clean Sweep Skincare Range; hardworking, no fuss formulations, designed by the 2 founders, Asher and David, to strengthen and protect men's skin.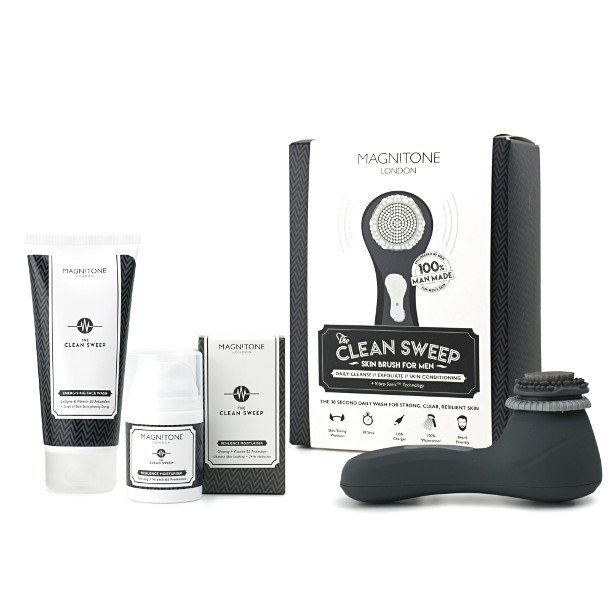 TWITTER | FACEBOOK | GOOGLE+ | YOUTUBE | INSTAGRAM
TRULY HARDWORKING SKINCARE We've packed in the essentials ingredients and vitamins you need to for stronger, fitter and more resilient skin.
STEP 1: ENERGISING FACE WASH for a surge of skin strenghtening energy. Packed with natural caffeine to stimulate skin and reduce signs of fatigue. Vitamin B3 to help heal and regenerate overworked skin.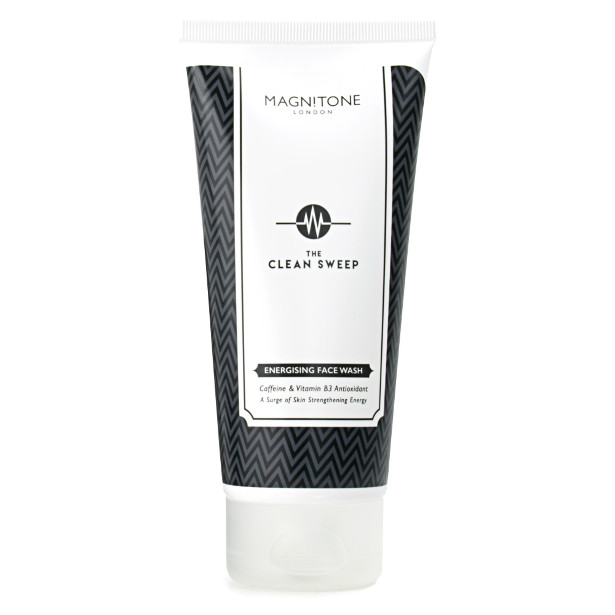 STEP 2: RESILIENCE MOISTURISER for the ultimate in skin soothing protection. This 24-hour hydration moisturiser is formulated with cell-protecting ginseng and the body's most powerful natural antioxidant, vitamin B5.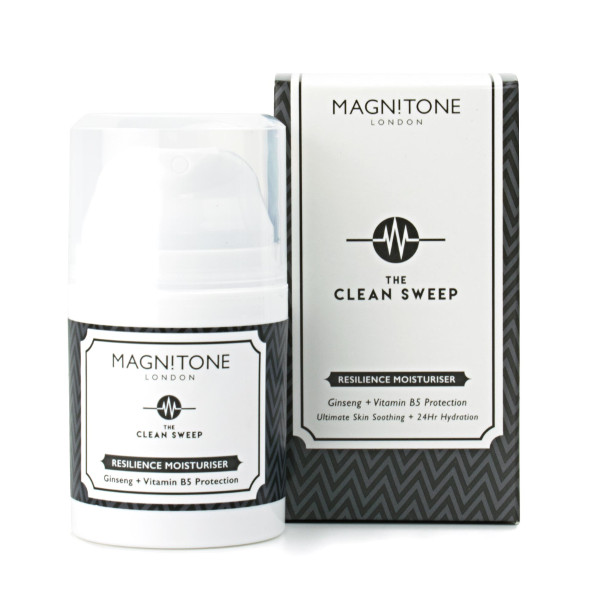 MORE BOUNCE FOR YOUR OUNCE Want to really supercharge your skin? Our Energising Face Wash has been designed to go the extra mile with your Magnitone Clean Sweep Daily Skin Brush to maxmise the energy boost. And because dead skin cells are shoved aside, when you slather on our Resilience Moisturiser, you'll get even more protection from all those fancy ingredients.
THE
CLEAN SWEEP
RESILIENCE MOISTURISER 50ML RRP £12.00 | ENERGISING FACE WASH 150ML RRP £9.99