Merci for Kintsugi (金継ぎ, "golden joinery")… Clothing That Empowers… Clothing; reinvented… www.kintsugiclothing.com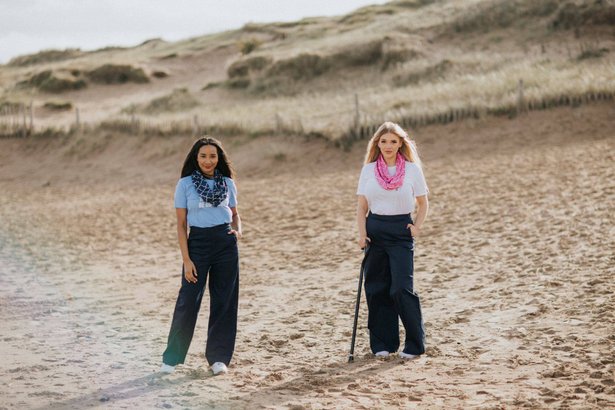 Kintsugi is a Japanese artform and philosophy that sees broken pottery repaired with gold lacquer. As a metaphor it is profound, reminding us that – as we travel through life – we all pick up scars, both physical and emotional. But this doesn't mean they weaken us or render us 'broken'. Instead, they enhance what we were and add to our uniqueness.
To ensure our collections are truly inclusive, we incorporate suggestions from across the disabled community, making fastenings easier and less fiddly, considering how clothes will work in a seated position, and adding functionality to make each garment work harder for its wearer.
The result is clothing everyone can wear. Clothing; reinvented.
Sure, our clothing looks great (if we do say so ourselves) but every fashionista knows it's not just about the clothes; it's about the person wearing them. Every individual wears a piece of clothing differently, rocking it in their own unique way. That diversity is one of the joys of fashion, and it's why we're passing on exclusive.
Inclusive is where it's at.