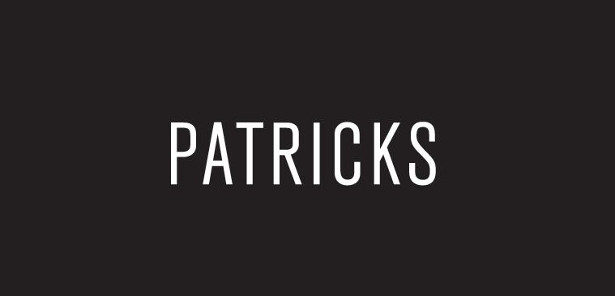 PATRICKS launches game changing shampoos and conditioners. SH1 | CD1 | SH2 | CD2 www.patricks.com.au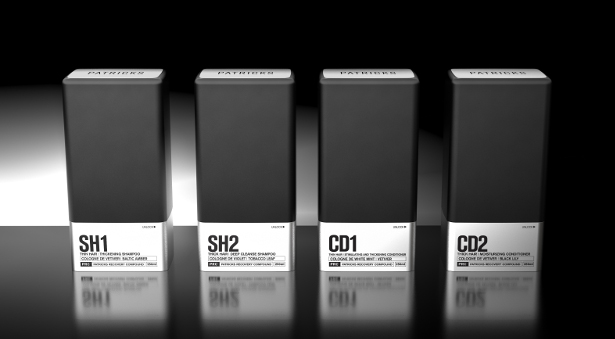 FACEBOOK | INSTAGRAM | TWITTER
PATRICKS
SH1 | CD1 | SH2 | CD2
THE SPIN
After 5 years of design, research, development and pushing scientists, chemists and engineers to the absolute limit Sydney based Patricks launches game changing full size shampoos and conditioners.
FUNCTIONALITY SIMPLIFIED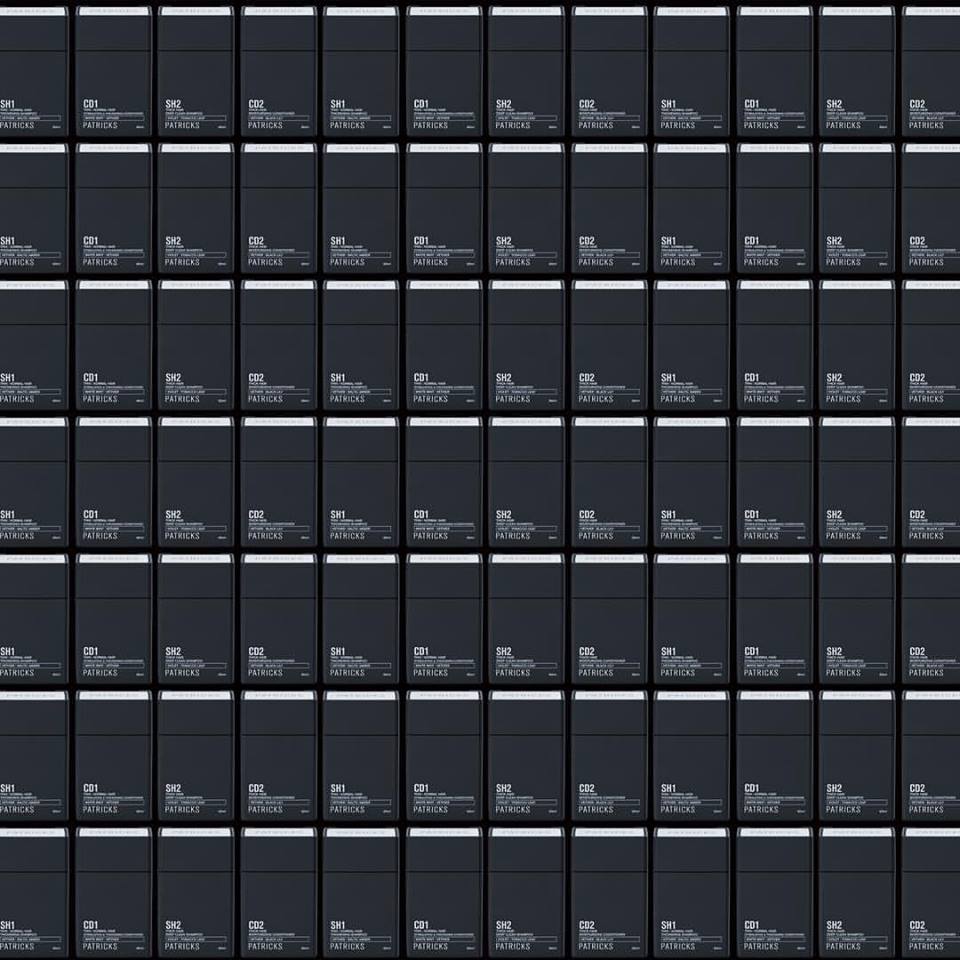 The game-changing bottle is custom made, has a premium soft-touch finish and a real aluminium top plate, with a laser etched logo. Sleek and intelligent, functional and beautiful, it takes pride of place among our proudest achievements.
We are committed to using the latest technological innovations and our shampoos and conditioners are no exception. Our uncompromising range uses the latest scientific innovations along with bespoke colognes and the best ingredients to create a high-performance super product. Each product contains PRC, a revolutionary technology scientifically proven to reduce the effects of hair loss.
It's by far the best product in the world utilizing the best of everything from packaging to fragrance to performance.
TECHNOLOGY AHEAD OF ITS TIME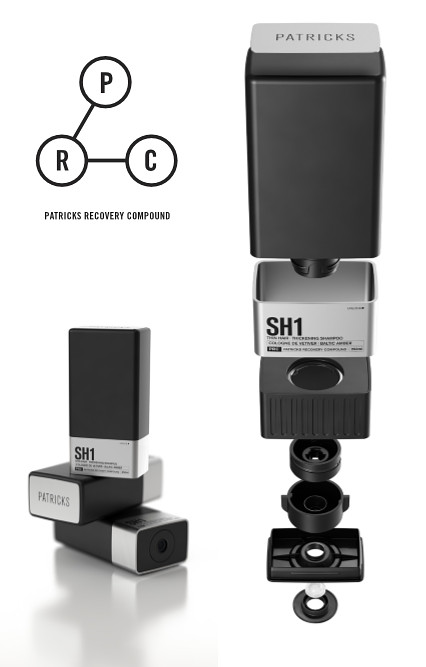 Believe the hype. Patricks products do what they say they will. We know this because we tested and re-tested on thousands of guys until they were perfect. The Patricks Recovery Compound (PRC) is an innovative and unique active complex designed to stimulate hair growth and prevent and stop the hair loss process.
SH1 | THICKENING SHAMPOO
Cologne | Vetiver and Baltic Amber
Designed for | Thin to normal hair
Performance | Strengthening proteins help maximize hair density and thickness making hair appear thicker and fuller. Mild cleansing agents gently remove excess oil and product buildup. UV resistant. Suitable for daily use.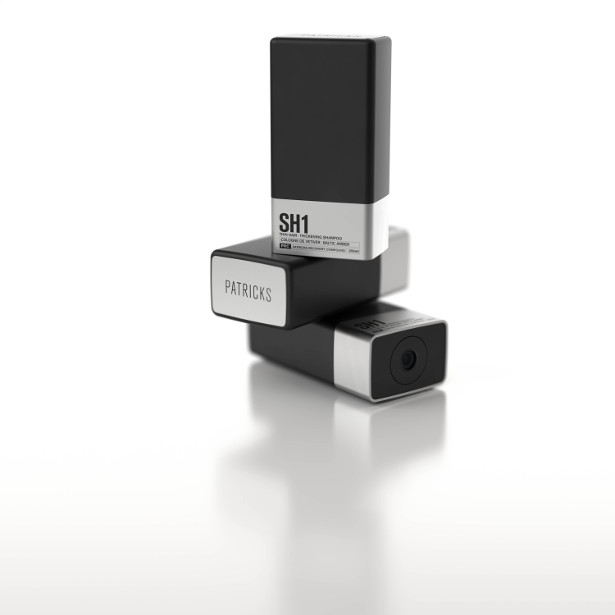 CD1 | STIMULATING AND THICKENING CONDITIONER
Cologne | White Mint and Vetiver
Designed for | Thin to normal hair
Performance | Stimulates and refreshes the scalp for improved circulation. Strenghtens and maximises hair density and thickness. UV resistant.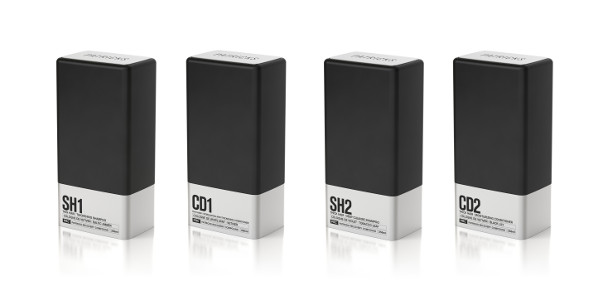 SH2 | DEEP CLEAN SHAMPOO
Cologne | violet and Tobacco Leaf
Designed for | Thin to normal hair
Performance | Deeply cleans to remove product buildup, toxins and excess oil. Antioxident-rich formula protects and strengthens hair. UV resistant.
CD2 | MOISTURISING CONDITIONER
Cologne | Vetiver and Black Lily
Designed for | Thin to normal hair
Performance | Restores moisture, repairs and helps improve protein integrity. Protects hair from chemical and environmental damage.
|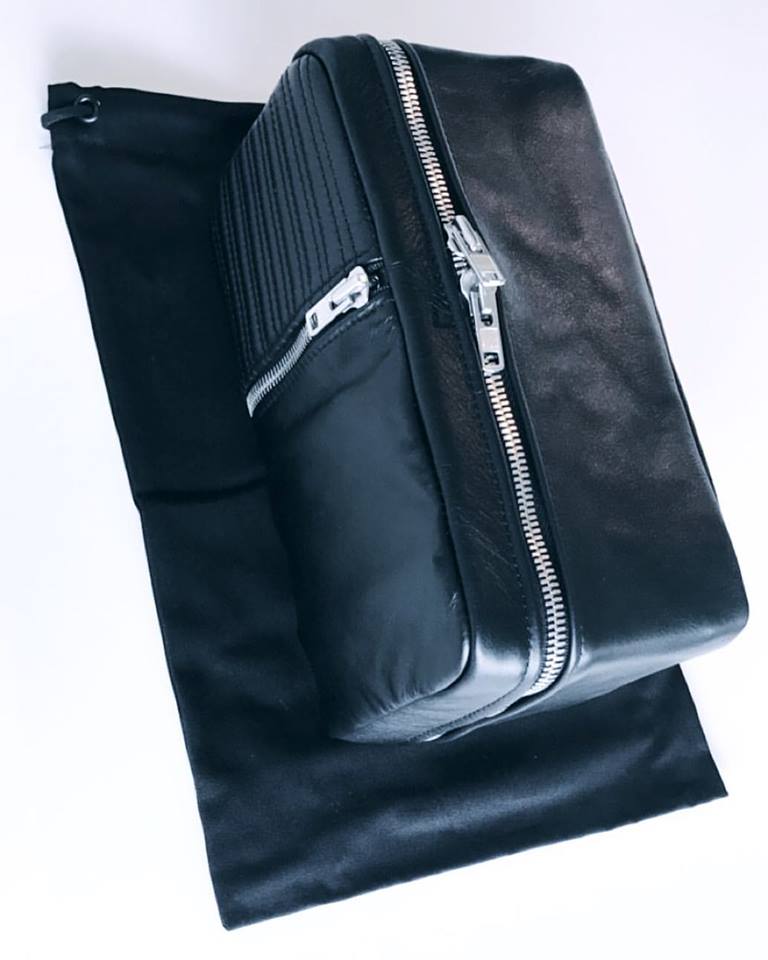 |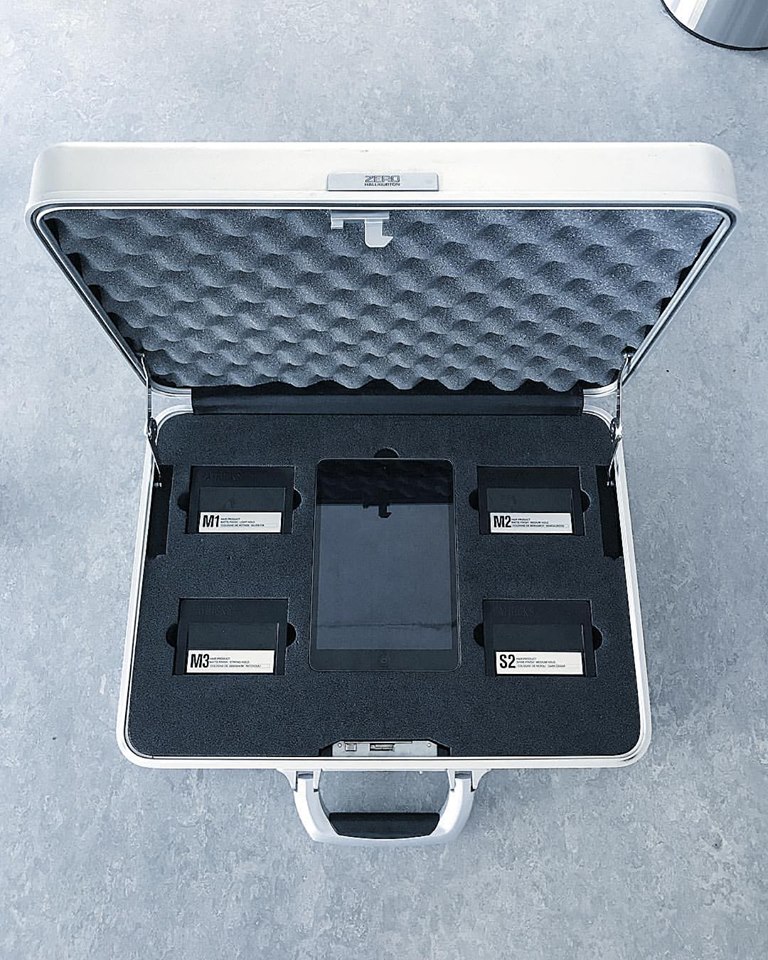 |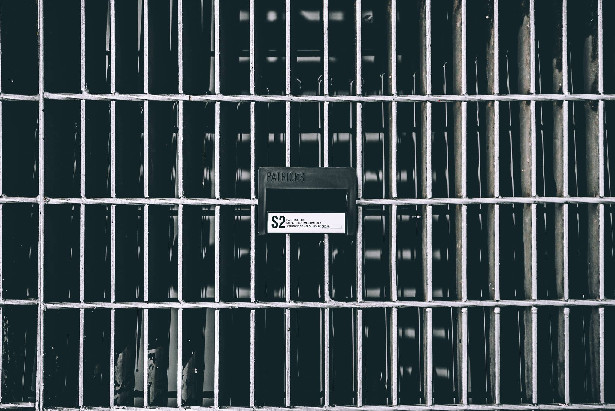 |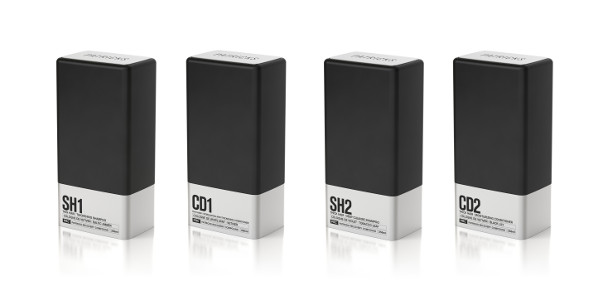 |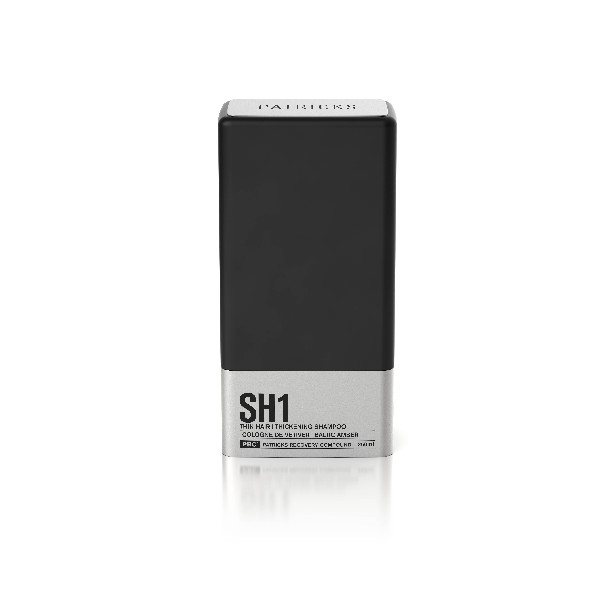 |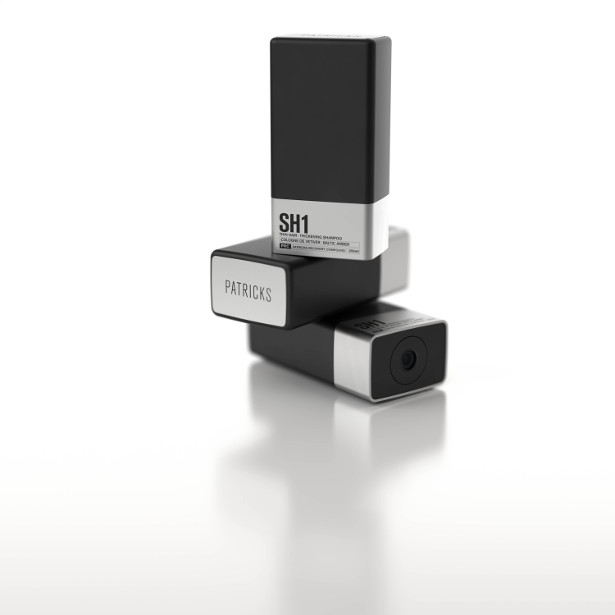 |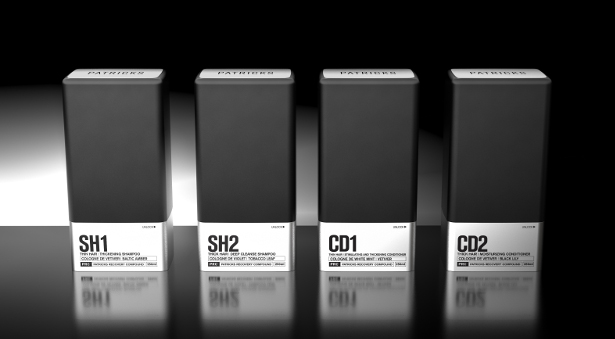 |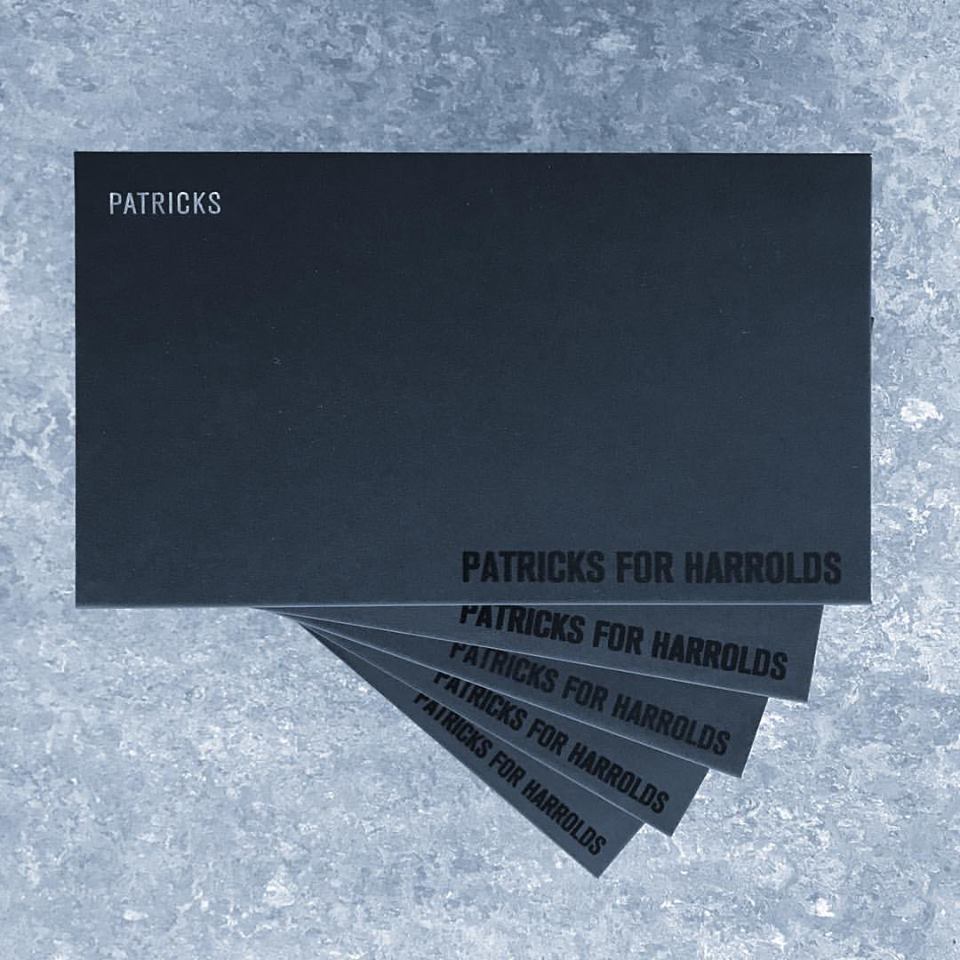 |