ulio&jack SOLID COLOGNE MAKES IT EASY TO SMELL GREAT ANYWHERE YOU GO
Three Travel-Sized Scents
Now Available to Complement Adventurous Lifestyles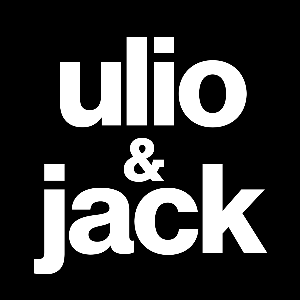 FACEBOOK | PINTEREST | INSTAGRAM
ulio&jack (U&J) is a solid cologne that fits in any pocket or bag, making it easy to smell (subtly) great throughout the entire day, whether you're working, leaving the gym or traveling the world.
Each of the three unique scents weighs just 0.5oz., allowing consumers to take the tiny tins anywhere. Each scent is made with jojoba oil, beeswax and fragrance oils, a combination that won't leave residue or a greasy feeling on the skin.
The colognes are never overpowering, but strong enough to smell great to those who matter. U&J solid cologne can be used individually or mixed together to create a distinctive blend. The ulio&jack portfolio includes: Drifter – a lightly sweet blend of cardamom and mandarin, with subtle sandalwood, clove and leather undertones
Explorer- a blend of bergamot, jasmine, Japanese grapefruit and a hint of peppermint
Aviator – a unique blend of jade, plum blossom and oud
The brand complements the adventurous lifestyles of founders, Chris Fredrickson and Anthony Tori, and is named after their grandfathers, Ulio and Jack, respectively. "Our grandfathers were no strangers to hard work and we try to model that in everything we do," said Chris Fredrickson, co-founder, ulio&jack. "But, when we're not working, we travel, and believe that a purpose-driven life is shaped through the experiences you endure. Our daily focus is to inspire people to get outdoors and live their lives."
The retail price of each 0.5oz. tin is $24, which provides 150-200 applications, depending on how much is used. Each scent is handmade, tinned and thoughtfully packaged in Traverse City, Michigan.
Shop U&J products on the brand's website, https://ulioandjack.com/shop/,which offers 1-3 day shipping and free returns, or Amazon.com.
For more information, please visit www.ulioandjack.com and follow the #experienceseeker brand on Facebook and Instagram @ulioandjack and on Pinterest ulio&jack
About ulio&jack
ulio&jack is an independent men's fragrance company in Traverse City, Michigan that's dedicated to making it easy to smell great the entire day, no matter the adventure. Crafted to be travel-friendly, easily fit in your pocket and perfect for applying on the go.