15th Annual Hannaford Swim Challenge has adapted to COVID-19 & Supporters Can Get Involved In this Years T-shirt fundraiser! >>>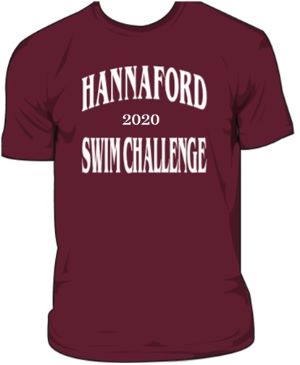 Due to restrictions surrounding COVID-19…
2020 – The 15th annual Kevin J. Hannaford, Sr.
Swim Challenge is being held this year as a
T-shirt fundraiser
To place your t-shirt order, and to make a donation,
visit this website: www.kevinhannaford.org
Orders must be placed by July 12
When the t-shirts are delivered,
we will email you distribution times
and a place for you to pick yours up.
For more information, please email dianemk2000@hotmail.com
The Hannaford Swim Challenge
– a summer tradition since 2006
Each Individual T-Shirt – $20
Look forward to a new color this year – and a surprise on the back!
The Foundation is named for Kevin J. Hannaford, Sr., who tragically died along with thousands of others on September 11, 2001, during the terrorist attacks on the World Trade Center in New York. We are keeping Kevin's memory alive and helping our community by financially contributing to the educational needs of bereaved children. It is our mission to assist these beautiful children in their educational endeavors financially. We hope you will join us as we remember Kevin and Empower Children!
The Hannaford Family – Eileen, Patrick, and Kevin
The Kevin J. Hannaford Foundation is a 501 (c) (3) incorporated public charity. IRS Tax ID 34-19822414