2 Classic Game
Collections
by Katie Hewett
Published 2nd April 2020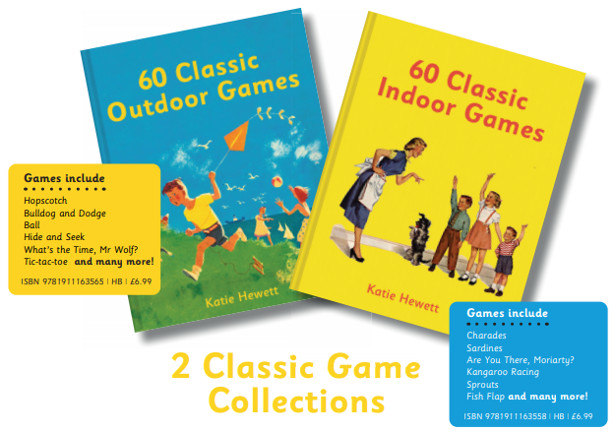 FACEBOOK | TWITTER | PINTEREST | INSTAGRAM | YOUTUBE
ISBN 9781911163558 | HB | £6.99
The perfect books to get kids out and about or busy themselves at home!
Katie Hewett's carefully compiled and wonderfully nostalgic books bring together the
best outdoor and indoor games that have entertained generations before. Enjoy these
brilliantly observed hops, skips and jumps down memory lane with these gorgeously
illustrated vintage collections!
Rediscover those fun and silly games and pass them on to a new generation of kids.
Katie Hewett is a writer, editor and keen naturalist who loves
playing games with her family. She is also the author of
Cool Maths and lives in Farnham, Surrey.