.50cal coffee company… A premium blend of coffee beans, derived from passion and love for coffee from around the world. "This really is good coffee!" www.50calcoffeecompany.com
"The moment you open the first box and smell this coffee even before you open the packet, and then make a cup, and taste it, its coffee, its rich, its great tasting its full on good coffee, coffee time just got even better, we thoroughly recommend!" InTouch Rugby Lifestyle, health, fashion fitness curator. "Thank you guys, absolutely superb!"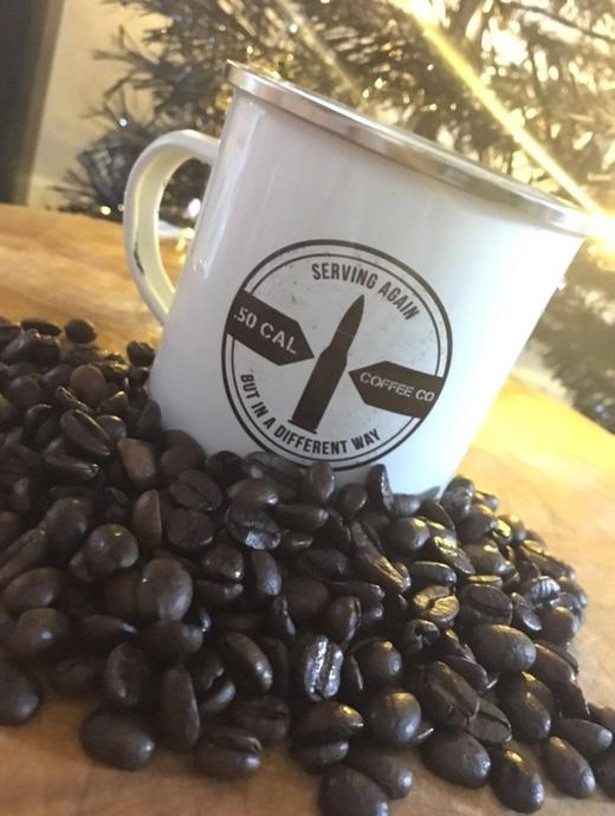 FACEBOOK | TWITTER | INSTAGRAM | YOUTUBE
A premium blend of coffee beans, derived from passion and love for coffee from around the world.
As a Veteran of the United Kingdom armed forces, proprietor Rob has travelled far and wide around the world and sampled some of the finest, and worst coffees the world has to offer and now he has brought that love back to our shores to provide you with the absolute best blend of coffee beans that has ever been created.
Rob is 100% committed to the whole process from growth to cup supporting those who create it.
.50calcoffeecompany also run a Veteran support group for serving members of the Armed forces and veterans. Supplying a Pay it Forward service.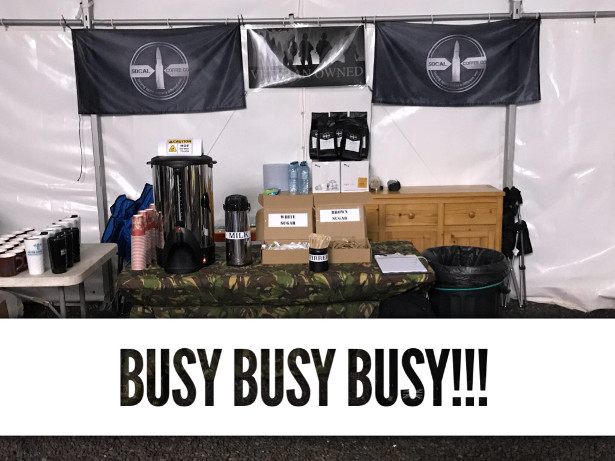 Here at .50cal coffee also has benefits when competing in sports as a pre workout.
As a UK Military veteran, hence the name .50cal, and semi professional MMA fighter Rob fully understands the need for hydration that the body requires during any long physical activity and that the boost a pre work out supplement can give is incredible.
The world of pre workout can also be a mine field.
That is why .50cal coffee use nothing, but the finest fresh Arabica coffee beans. This not only gives the best flavours and next to no bitterness it means that the caffeine shakes one would associate with the instant blends (made from Robusta coffee beans) is almost non existent a huge benefit when playing a high concentration sport such as Rugby.
Fresh coffee also has huge health benefits such as, help to burn fat, make you smarter, improve physical performance, provide you with essential nutrients, lower the risk of type two diabetes and so many more.
The fact that coffee is such a popular beverage, in the UK alone we consume some 55 million cups a day means that this is also great leverage to encourage those who are not into sports and fitness to get into sports and fitness and feel the benefits it gives.
.50cal coffee are a new company, only trading for the last six months, after a year of set up, but they are already becoming recognised as the "champagne of the coffee world" and are truly setting standards for others to aspire to.
.50cal coffee are no longer just an e-commerce business as they now have the capabilities to cater for events, such as the Special Forces event on the welsh Mountain – Pen y fan which is run by Avalanche events and called The winter Fan Dance event, which saw over 400 people brave the cold temperatures and snow carrying large amounts of weight, just as the members of the UK special forces would. Most Athletes used .50cal coffee as not only a pre-workout at the start, but as a welcomed warmer and recovery drink at the end.
You can find more information @ www.50calcoffeecompany.com