69% of Brits Don't Love Their Home
National Home Improvement Month is almost here in April
New research reveals that only 31% of people love their home
Home owners and renters encouraged to #MakeOneChange in April
Kitchens are top priority, with bedrooms the hotspot for younger adults
www.homeimprovementmonth.co.uk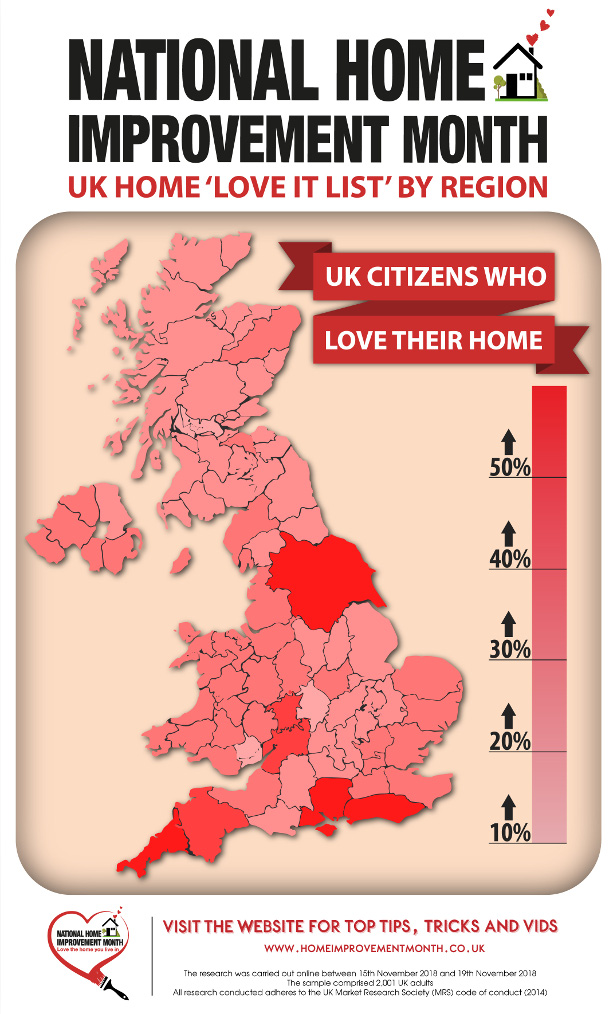 FACEBOOK | INSTAGRAM | TWITTER
This April is National Home Improvement Month. It's an awareness campaign organised by the British Home Enhancement Trade Association (BHETA) to encourage people to improve one area of their home during the month.
It seems that there are plenty of improvements to be made, because new research carried out for BHETA reveals that less than a third of Brits (31%) feel love for their home – and, for some, other emotions spring to mind: some 10% feel embarrassed, 9% ashamed, and 3% actually feel scared of their home. Whilst these are more extreme emotions, the very thought of starting to make improvements can be an overwhelming showstopper.
It's a feeling that TV presenter Julia Kendell (DIY SOS, 60 Minute Makeover), an official ambassador for NHIM can certainly empathise with. "Making home improvements can be addictive but it can also become overwhelming if there's too much to do," she says. "That's why the aim of National Home Improvement Month is simply to encourage people to Make One Change."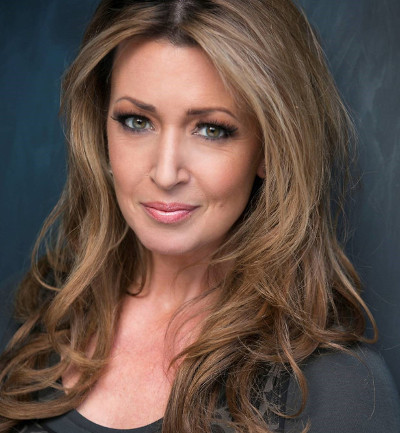 Also on board is TV presenter, property and DIY interiors vlogger, Georgina Burnett. She comments: "So many people lead busy and often stressful lives, so the emotional benefits of improving your home environment are immeasurable. We all need a home that supports our day to day living."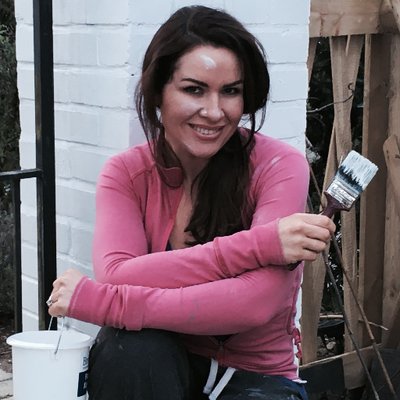 So where best should people look to #MakeOneChange? According to the research, it's the kitchen – for many, the heart of the home – that people would most like to improve, with 20% of those surveyed choosing this first and foremost. Bedroom and bathroom shared the runners-up spot (17% each) with the living room in fourth (13%). Amongst those aged under-25 however, the bedroom is the number-one home improvement hotspot (25%) with bathroom (21%) and kitchen (12%) bringing up the rear, perhaps reflecting differing priorities when it comes to time well-spent.
Paul Grinsell, Executive Director for DIY & Home Improvement at BHETA, comments: "Where people choose to focus will be a personal decision, and will of course be influenced by the time, money and expertise they have available, for example choosing whether to DIY or hire professional help. With lighter evenings and the long Easter weekend break ahead, April offers a great opportunity to Make One Change. As the industry body for suppliers to the UK Home Improvement sector we hope to inspire people, whether home owners or those renting, to love their home just a little bit more."
The National Home Improvement Month campaign is being supported by many of the nation's leading home improvement household names and brands. For more information as well as hints, tips, videos and prizes to be won, visit www.homeimprovementmonth.co.uk