85% of UK Dog Owners Would Rather Staycation In The UK Than Holiday Abroad Without Their Pets
However, data reveals that 54% of the same group do not think there are enough dog-friendly locations in the UK
www.awayresorts.co.uk/pawsome-dog-holiday/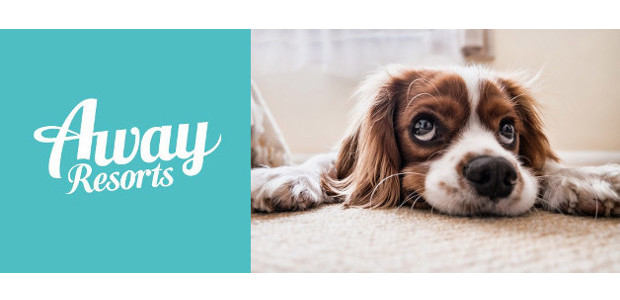 A recent study of UK dog owners has revealed that 85% would rather have a staycation in the UK with their beloved pooches than have a holiday abroad without them.
The research by Away Resorts, UK holiday park operator, discovered that over two thirds (67%) of those asked have gone as far as to sacrifice a holiday altogether because they could not bear to leave their dogs behind.
However, when asked if they thought there were enough dog-friendly locations in the UK, the majority (54%) said no.
For the 79% choosing to take UK holidays with their dogs, Away Resorts have analysed data on the friendliest UK regions for dogs, with the South East coming out on top.
The South East is the UK's most dog-friendly region
The three friendliest regions for dogs are the South East, the South West and the East of England. This is based on the number of dog-friendly pubs in each region, the number of walks listed and the number of vets in those areas.
Jayne Tilsley, manager of the Fox and Hounds pub in the South East, which is renowned for its dog-friendliness, said: "I feel the South East has the strongest dog-friendliest places…The team truly believe that allowing dogs into the business creates a whole different ambience.
"We believe that fur babies are just as important as our human guests. We have opened, created and maintained a whole new footfall and pawfall of guests."
The pub offers pawsecco and dog beer, as well as towels to dry wet muddy paws, a selection of dog beds, dog-friendly ice-cream and in the summer even offer a dog exclusive paddling pool.
The participants of the study said they would like to see more dog-friendly; holiday parks (27%), hotels (27%), pubs (16%), beaches (15%) and restaurants (14%).
Rosie-Ellis Brothwood, Guest Experience Manager of Away Resorts' Sandy Balls Holiday Park, said: "We are passionate about making memories with the whole family, and that includes with your beloved canine companions. This is why all accommodation grades across five of the Away Resorts parks are dog-friendly."
Away Resorts even include dog biscuits in welcome packs going out to guests visiting with their dog.