A hug in a glass – gin cocktails for Valentine's Day 2021… Where the cosmopolitan couple meets an after hours Valentini… www.brockmansgin.com
After last year, what we all need on Valentine's Day is a hug. We bring you three cocktails each of which is tantamount to a hug in a glass. This is 2021, so it's out with the old and in in with the 'new normal'. Think of gin not solely as an aperitif or Champagne as the obvious go-to choice. English gin is the perfect way to celebrate Valentine's Day.
These Brockmans Gin cocktails, which taste every bit as glamorous as they look, take you through the evening.
Each recipe makes two drinks.
Brockmans Curious Blue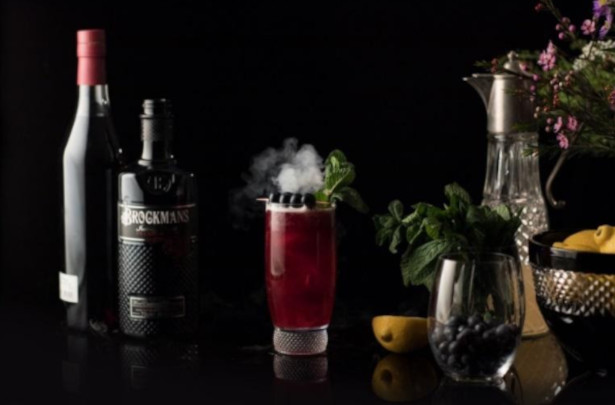 First up is the Brockmans Curious Blue, brimming with blueberry notes to complement this extraordinary gin, with its blueberry and blackberry notes.
Ingredients (serves two)
80ml Brockmans Gin
20ml Blueberry liqueur
20ml Lemon juice
120ml Blueberry puree (bought in a sachet or home-made using about 200g of fresh or frozen berries)
100-140ml Ginger beer
Garnish: Dry ice (optional); blueberries or mint
Method
Shake the first four ingredients with ice. Strain into tall Collins glasses filled with a few dry ice pellets topped with ice cubes and then top with the ginger beer.
Garnish each drink with a mint sprig and a knotted bamboo skewer or a cocktail stick with 3 blueberries.
The Cosmopolitan Couple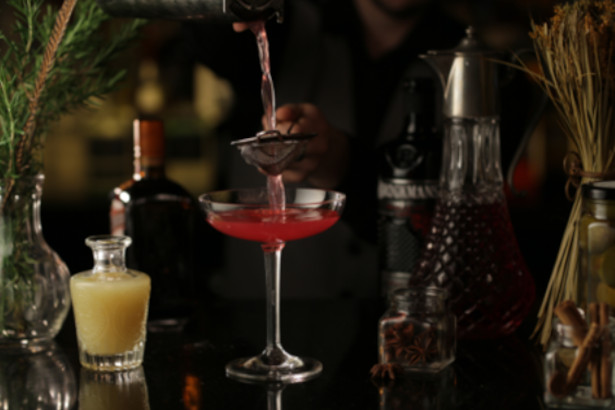 The second cocktail to fall in love with is The Cosmopolitan Couple, glamorously red and quite delicious, this allows the botanicals in Brockmans to shine through.
Ingredients (serves two)
70ml Brockmans Gin
30ml Cointreau
30ml Fresh lime juice
60ml Cranberry juice
Garnish: Lime
Method:
Add the gin, Cointreau, fresh lime juice, cranberry juice and a handful of ice into a shaker. Shake and strain into chilled stemmed glasses and serve each cocktail with a lime twist.
After Hours Valentini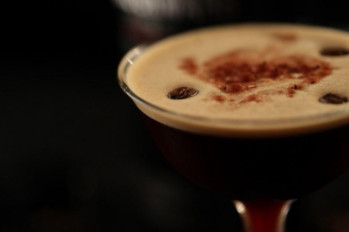 As night falls, complete a perfectly romantic evening with the rather indulgent After Hours Valentini. This is a drink which is truly, madly, and deeply desirable.
Ingredients (serves two)
70ml Brockmans Gin
30ml Mozart Dark Chocolate Liqueur
100ml Fresh espresso
To sweeten: add vanilla syrup, sugar syrup, or sugar cubes to required taste.
Garnish: Chocolate powder and coffee beans
Add the Brockmans Gin, chocolate liqueur and espresso into a shaker half-filled with ice and shake vigorously. Then strain into chilled Martini glasses.
If you like your coffee sweeter, simply add vanilla syrup, sugar syrup or sugar cubes before shaking.
Decorate with chocolate powder and fresh coffee beans.
Where to buy Find Brockmans Gin (RRP £34) at ASDA, Booths, Co-Op, M&S, Morrisons, Ocado, Tesco and selected speciality retailers and online retailers including the brand's own online shop: www.brockmansgin.com/shop where you can also find gorgeous Valentine's gifts for your cocktail-loving partner.
Website: www.brockmansgin.com Facebook: www.facebook.com/brockmans.gin
Twitter: www.twitter.com/brockmansgin Instagram: www.instagram.com/brockmansgin