Acclaimed Liverpool author to officially launch Ben and the Bug this week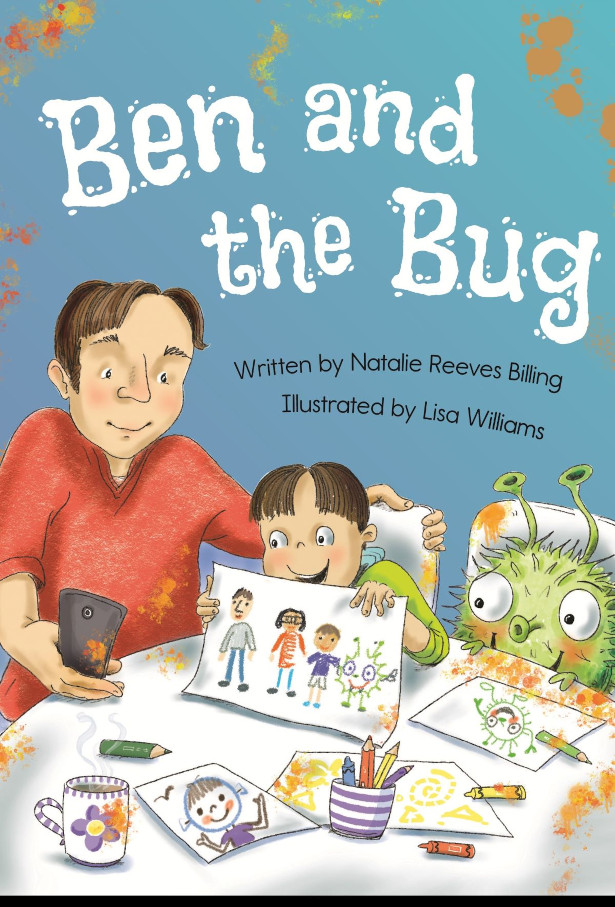 FACEBOOK : TWITTER : INSTAGRAM : YOUTUBE : PINTEREST
"Book will help with return to school life" says Natalie Reeves Billing
A Liverpool entrepreneur, author and mum of two young children has
officially launched her latest book aimed at easing the anxieties many
families are facing in September and 'Back to School'.
Natalie Reeves Billing believes 'Ben and the Bug' is being launched at a
perfect time "when the world is still confused as to how to return to normal
in the presence of COVID 19 and more specifically, how school life can
return in the face of a pandemic.
"With so many families experiencing anxiety, I decided to create a
heartfelt book that I hope can make a real difference," said the 38 year old
author.

Natalie explained: "It aims to change the face of Coronavirus for little
ones by presenting the story through a Bug's eyes, looking at life through
the lens of a virus.
She describes Bug in the book as "curious, friendly, and interactive"
rather than malicious, encouraging young people to wash their hands and
follow the basic hygiene rules.
"Bug is depicted by the face of a goofy, green creature taking away the
fear of the unknown and the element of an unseen force waiting to strike.
"Through a fictitious journey, we look at the day of a little boy, Ben who
befriended the Bug, and how that affected his world.
"The book provides 'fact' boxes unlocking the facts and stats around the
virus, giving families information they need to know, but without
fear-mongering."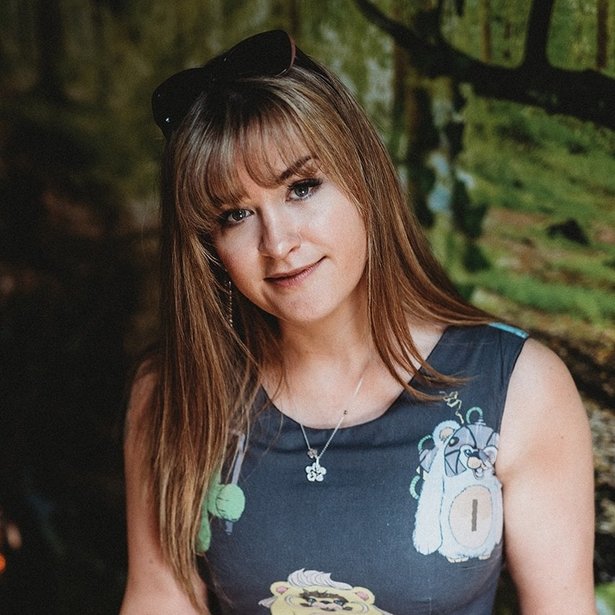 Natalie added: "The idea was to strike the perfect balance between fiction
and fact, alleviating anxiety, and giving a talking point for families to
discuss these difficult topics even with our youngest members.
"I'm really pleased with the illustrations and they cleverly demonstrate
how the virus spreads by use of an 'orange trail'. We see the surfaces that
bugs most like to lurk on. Readers are also asked to 'bust the bugs' by
finding the little bug pictures on each page.
"I know as a mum of two that children are less fearful of things they
understand. Sometimes, allowing them to make up their own minds creates more
problems. An honest space where adults can talk about these issues is much
better than kids guessing at why the world has changed. It can lead to
discussions about transmissions of winter bugs in general, not just
coronavirus. And how washing our hands protects us from a multitude of
illnesses, apart from COVID 19."
The book includes some important themes including powerful female role
models, men in a leading role in child-rearing, and doctors finding vaccines
and becoming our modern-day celebrities and superheroes.
"The pandemic has changed the way we view the word 'heroic' and
acknowledges the efforts of our frontline workers," said Natalie.
"The book is written in a quirky rhyme as it's a great device to captivate
smaller kids, who perhaps won't understand every single word."
Reviews of Ben and the Bug which was published in late May but held back
for an official launch this month because of COVID 19 have called for it to
be available as a resource in 'back to school' classrooms.
Natalie concluded: "We've just had some bulk orders from community centres across the region and we've purposely created a book with a low-price tag to make it affordable for all."
Gerard Woodhouse, CEO of the L6 Community Association in Liverpool heaped praise on the publication.
"Ben and the Bug is an amazing book. Not only does it have a great
storyline, but it also allows children to grasp an in-depth understanding of
Covid-19 and how it spreads and affects the world."
Jacqueline Daley, Senior Business Advisor at The Women's Organisation said:
"Whatever your age, or that of the children around you, this book is a
fantastic way to explain and dissect the recent happenings surrounding
COVID19. The book establishes a calm and rational way to think and talk
about the details of this sudden and unprecedented worldwide event within
our lifetime."
Ben and the Bug is available here www.lollipoplodge.net/store