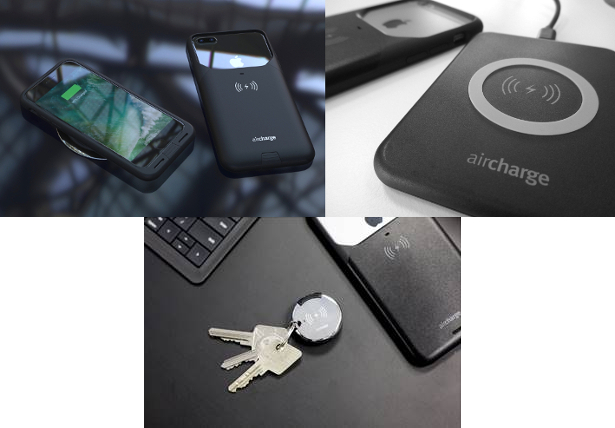 FACEBOOK | TWITTER | PINTEREST | YOUTUBE | INSTAGRAM | FLICKR
Aircharge, the world's leading company for wireless charging solutions has unveiled its brand new range of Christmas stocking fillers. The sleek selection of accessory products, priced from £24.99 to £85.99, lets users charge any mobile device whether at home or on the go at nearly 5,000 public wireless charging locations, without having to rely on cables or access to power outlets. Aircharge is the only brand with "Made for iPhone" certification across a full range of wireless charging cases for iPhone models. Whether it's the new iPhone, or the latest Bluetooth headphones, make sure your gadgets are ready when you are. All products are available from Amazon.co.uk and, select products from John Lewis.
AIRCHARGE STOCKING FILLERS FOR 2017
AIRCHARGE iPhone 7/7PLUS WIRELESS CHARGING CASE
Overview: Aircharge is the only brand in the world to offer a full range of "Made for iPhone" (MFi) certified wireless charging cases for 5/5s/SE/5/6S, 6 Plus/6s Plus and 7/7Plus. The slim and lightweight cases allows users to wireless charge any iPhone with any Qi wireless charger worldwide, and the retractable connector provides easy access to the Lightning port.
Colour: Black
Price: iPhone 7/7 Plus: £44.99. iPhone 5/5s/SE/6/6S, 6 Plus/6s Plus, £40.00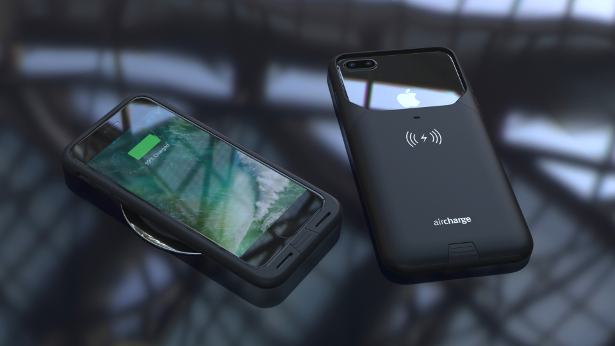 AIRCHARGE SLIMLINE WIRELESS CHARGER
Overview: The Slimline Wireless Charger is designed with practicality and simplicity in mind. Weighing only 45g, it enables users to charge any mobile device wherever they are.
Colours: White, Black
Price: £24.99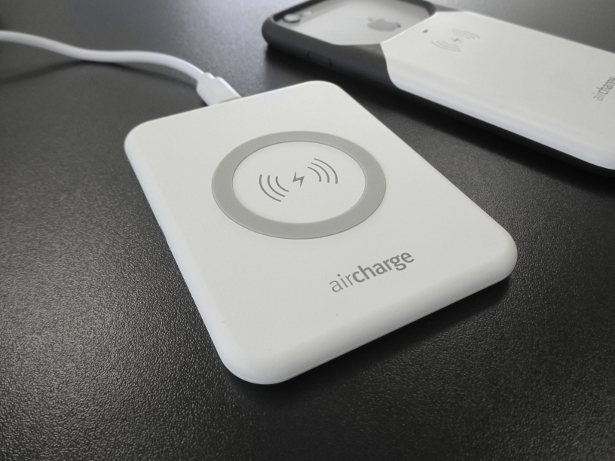 AIRCHARGE WIRELESS CHARGING KEYRING
Overview: Crafted with premium materials, the Wireless Charging Keyring features both a Micro USB and MFi Lightning Connector, enabling iOS and Android users alike to wirelessly charge their favourite portable tech gadgets and accessories on the go. It is compatible with any Qi wireless-enabled charger, which can be found in locations such as McDonalds and Starbucks. The free Aircharge locator app maps nearly 5,000 public Qi wireless charging locations worldwide so you're never caught short.
Colours: Black nylon (£29.99), Silver aluminium (£40)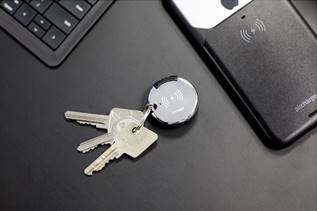 AIRCHARGE EXECUTIVE WIRELESS CHARGER
Overview: Available in three different styles, the Executive Wireless Charger has a unique and contemporary look to suit the modern home or office. Crafted with premium materials, the durable device enables users to wirelessly charge all Qi compatible devices, from mobile phones to Bluetooth headphones and Aircharge accessories, wherever they are.
Colours: Black nylon (£74.99), Ebony veneer (£85.99), Grey leather (£85.99)