Alternative Easter Gifts
Easter gifting isn't all about chocolate or at least it doesn't have to be. Take a look at our pick of some great alternative gifts to give your kids this Easter.
So for some kids you can't get away from the fact that Easter is all about the eggs! And we have some non-choccy treats here that come with their own surprises.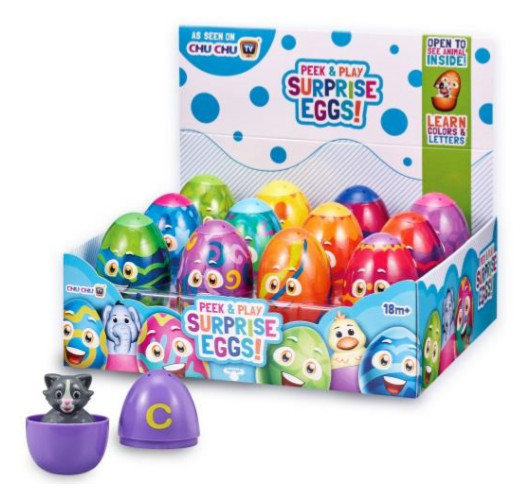 Bring home the learning fun of ChuChu TV the Peek & Play Surprise Eggs! (RRP £2.99) These Eggs come in a colourful outer layer that kids can peel off to find a smiling egg inside! Turn the egg over to discover a letter that hints at which animal could be within, then crack open the shell to reveal the animal figurine!
Treasure X Alien Ooze Eggs (RRP £4.99) have landed and they are about to hatch!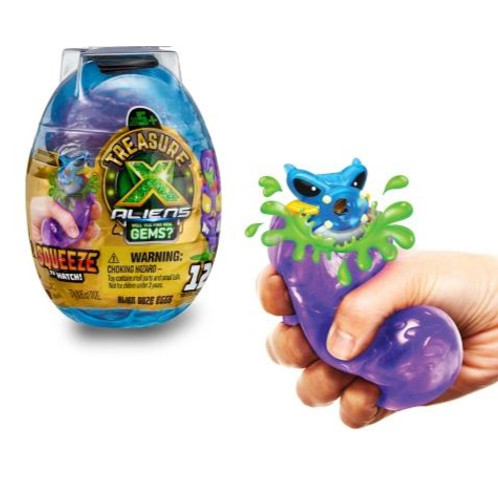 Break open the hard outer shell to discover a squishy alien egg inside! Squeeze to hatch and watch it explode! Inside, covered in alien ooze is a collectable mini alien. Search through the ooze to discover an alien treasure. Will you find a real gem inside? These strange little aliens love sucking up their ooze through their mouth and nose. Squeeze the sides of the alien and watch them slurp it up and spit it out! Can you collect all 12 ooze sucking aliens?
And if it's not eggs your thinking about but bunnies and other springtime cuties that are traditionally associated with Easter then take a look at the following alternative treats.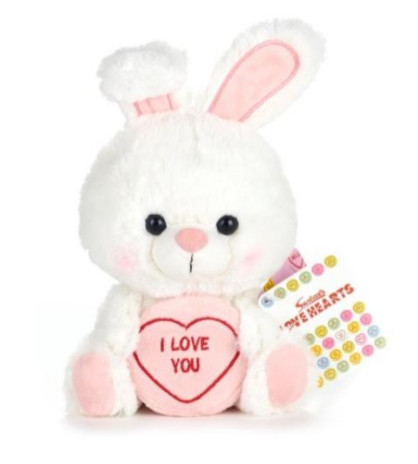 Love Hearts 'Betty the Bunny' (RRP £9.99) is a hoppy-go-lucky bunny soft plush toy, and the perfect present to make someone feel special this Easter. Tell your favourite someone that you love them with this cuddly and fluffy bunny. The Love Hearts Soft Toy Collection is full of fun, with sentimental and cheeky messages they make the perfect present for friends, family or loved ones.
Schleich's Rabbit and Guinea Pig Hutch Play Set (RRP £13.99) features all sorts of little details for these cute spring-time pets.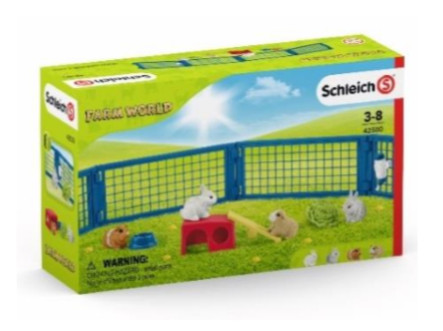 As well as the seesaw and hutch, the set comprises two rabbits and two guinea pigs, a drinking bottle, a head of lettuce, a feeding bowl, and versatile fencing.
From the YouTube sensation and now on TV, the Sunny Bunnies spread fun and laughter wherever they go!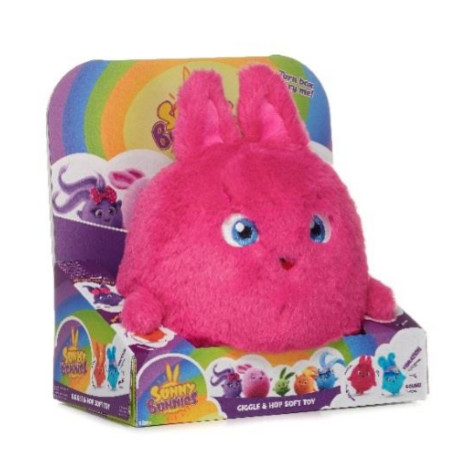 This mischievous collection of Sunny Bunnies soft toys (RRP £4.99 – £15.99) includes a variety of different sizes and features; Small slammers that when thrown give out their infectious laugh, medium sized plush which giggle and wiggle, and the large bunnies which laugh and hop! The collection includes all five fluffy Sunny Bunnies, Turbo, Big Boo, Shiny, Iris and Hopper.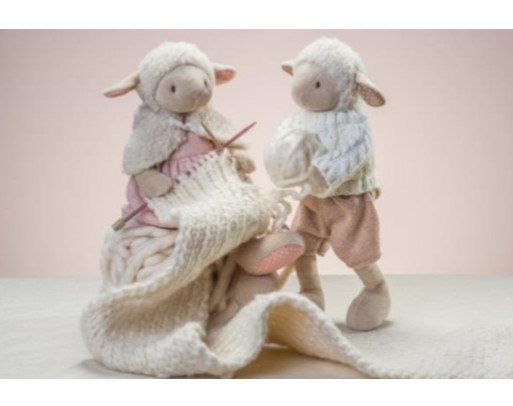 Ragtales is a beautiful collection of British designed toys. Each product is made with gorgeous handpicked fabrics, the softest velour, hand-knitted clothing and all presented in distinctive quality packaging. Dylan and Dylis (RRP £19.99) are both dressed to impress and sure to delight any child who loves lambs! They are perfect for hours of imaginary play or to simply snuggle down with.
Little Live Pets look, act and sound so real that children can't help but fall in love with them!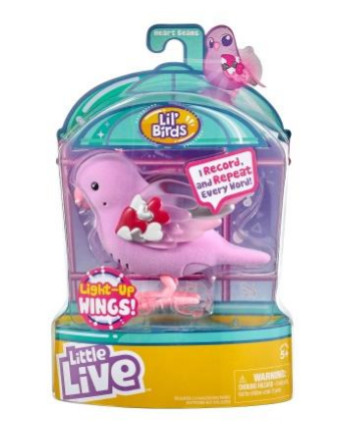 New to the Little Live Pets range and just in time for Easter are The Little Live Light Up Songbirds Series 9 (RRP £9.99); the most collectable, attractive birds that will light up your life! Pet your little bird and their wings will glow. With 30 cute bird sounds, the more you pet your light up friend the more they will respond! There's a record and play back feature too!