An egg that folds flat for Easter!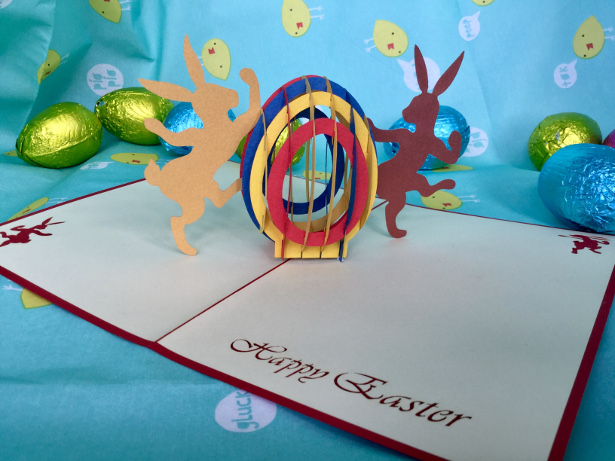 FACEBOOK | TWITTER | INSTAGRAM
When is an Easter egg, not an Easter egg? When it folds completely flat, fits into an envelope and doesn't contain any calories! Feast your eyes on this awesome 3D Easter card by Pop-Up Pigeon, a UK based greetings card company that specialises in cards made using slice technology and the ancient art of kirigami.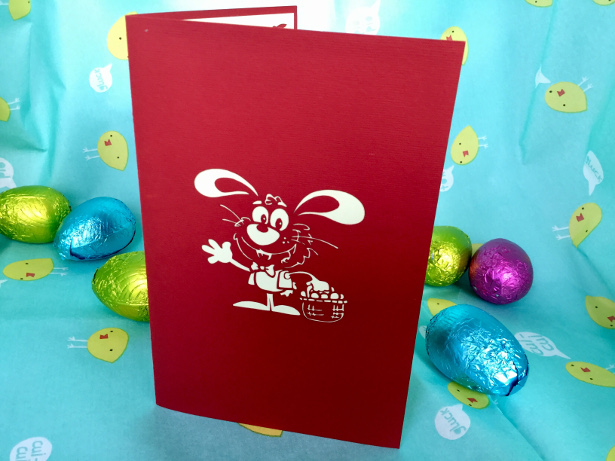 "Our cards are rarely thrown away," says Pop-Up Pigeon's director Gavin Chaplin. "They're a little piece of art in an envelope. The cards are cut by laser and assembled by hand – they are incredibly detailed. We have the Easter Bunny card, but we also have traditional flower cards that are great for Easter too."
This fun Easter card, features two Easter bunnies and a three dimensional egg. It costs just £5 and is available from Pop-Up Pigeon's Etsy shop, just click here: www.etsy.com/uk/listing/574711870/easter-bunnies-pop-up-card-happy-easter?ref=shop_home_active_34
Pop-Up Pigeon sell a range of awesome pop-up cards and are able to customise cards for bulk orders. For more information, contact: info@pop-uppigeon.com