Available in bookstores & online now: LOVE YOUR AGE: The Small-Step Solution to a Better, Longer, Happier Life (National Geographic 2018) by Barbara Hannah Grufferman. www.amazon.com/Love-Your-Age-Small-Step-Solution/dp/142621832X
Barbara Hannah Grufferman
Writer, Speaker, Positive Aging Advocate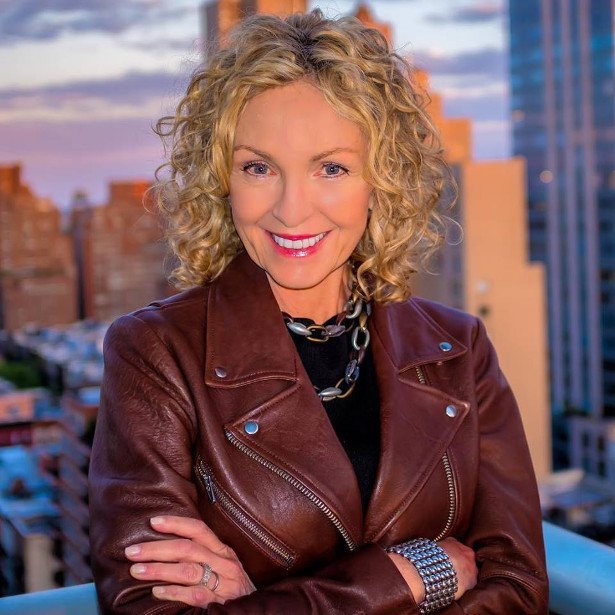 www.barbarahannahgrufferman.com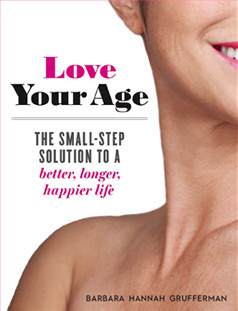 FACEBOOK | TWITTER | INSTAGRAM | PINTEREST | GOOGLE+ | YOUTUBE
You can find the book here: https://www.amazon.com/Love-Your-Age-Small-Step-Solution/dp/142621832X
www.barbarahannahgrufferman.com
Facebook: @BarbaraHannahGruffermanAuthor
Twitter: @BGrufferman
Instagram: @BarbaraHannahGrufferman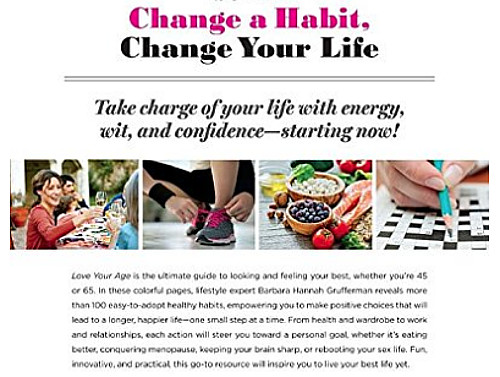 The perfect Mother's Day gift is one that is not only enjoyable, but also enhances a woman's life. My new book, Love Your Age: The Small-Step Solution to a Better Longer, Happier Life (National Geographic/AARP, February 2018), is a beautiful, four-color edition that offers a new approach to life – at any age – that will inspire, rejuvenate, and energize.
I'm Barbara Hannah Grufferman and I've curated the most comprehensive and effective guide on the market of small step solutions to unlock the most effective ways to live longer, healthier, and happier; to be more generous with yourself; and to just enjoy life so much more! Who doesn't want that?
It's a treasure-trove of beauty and anti-aging tips that is packed with expert advice, myth busters, checklists, real-life anecdotes, and sage wisdom. The book just launched on February 6, 2018 and is already number one in the midlife (self help) category!
In fact, even iconic designer Diane von Furstenberg calls Love Your Age an "IMPORTANT MESSAGE!"
This book is all about the small choices we make – how they affect us and how we can change the results by changing our choices. Some of the suggestions will make you feel more confident. Some will make you stronger. Many will add joy to your days and spark to your nights! A few might even save your life. All will help you feel good about your age, whatever that is.
You can find the book here: https://www.amazon.com/Love-Your-Age-Small-Step-Solution/dp/142621832X
About Barbara Hannah Grufferman
Positive living expert Barbara Hannah Grufferman is a frequen t contributor to HuffPost and AARP. A regular on the national media circuit, she has appeared on the Today Show, CBS This Morning, Good Morning America, The Doctors, The Talk, Dr. Phil, NPR, The Dr. Oz Show on Sirius Radio and OWN, the Oprah Channel in conjunction with her first book, The Best of Everything After 50. Grufferman lectures regularly on health, nutrition, career, fitness, sex and other positive aging topics, and serves as Bone Health Ambassador for the National Osteoporosis Foundation, where she also serves as a trustee.
A passionate knitter and runner, she gave up her morning habit (Cap'n Crunch cereal) and swapped it for a much better one (whole wheat toast with peanut butter followed by an hour of running.) She has since completed five marathons (four in NYC), one Edinburgh Marathon, and an Ultra-Marathon (but who's counting?). She lives in New York City with her husband, two daughters, and rescued dog.