Award winning children's toiletries brand Childs Farm's sun care range!
FACEBOOK | INSTAGRAM | TWITTER | YOUTUBE
Available in either SPF 30 or 50+, the Childs Farm sun care range is water resistant, and protects young and sensitive skin from UVA and UVB rays, whilst keeping the skin moisturised and hydrated. Unfragranced, (a big tick for those with sensitive skins) and made with naturally derived ingredients, it helps protect kids with normal, sensitive and even eczema prone skin at home, in the garden or anywhere they might get to.
The range includes:
● The roller ball (RRSP: £10) is not only great for sun cream shy toddlers, but it fits neatly in a bag and allows them to apply cream themselves under supervision, scoring top marks for ease of application and giving kids confidence to take charge of their own skin!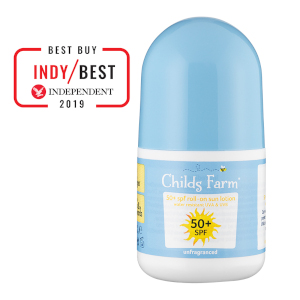 ● The spray (RRSP: £12) scores highly with older kids. It provides cover in a few squirts or swipes, so reduces the tedium factor associated with usual sun cream application.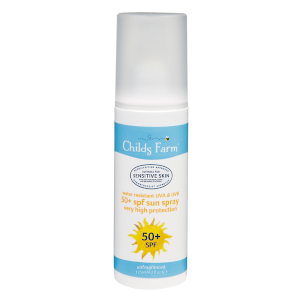 The Childs Farm Sun Care Family
Like all of the Childs Farm family of products, the ingredients Childs Farm uses in its sun care range are also chosen with the utmost care. This ensures that not only do they contain the most effective ingredients to protect little one's skin from UVA and UVB, but they are also mild, gentle and moisturising enough to mean the whole range is suitable for even the most delicate of skins. perfect for use in those welcome homeschool breaks, when kids might want a kickaround outside, or to let off steam running around the park.
Rest assured, all Childs Farm products undergo both clinical safety tests and independent user trials to make the following claims:
• Dermatologist approved
• Paediatrician approved
• Suitable for newborns, with the exception of sun cream which is suitable for babies aged six months and upwards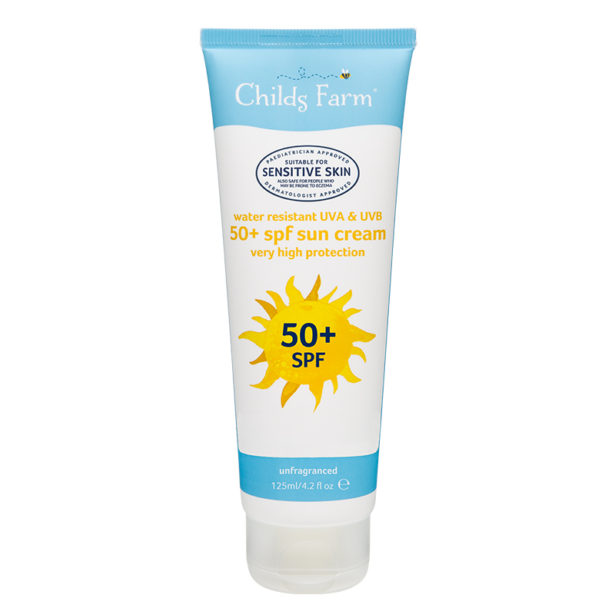 • Suitable for sensitive skin and safe for people who may be prone to eczema
• Kind, mild and safe for skin
Alongside SunCare products, we recommend:
Make sure your children always wear a hat and quality sunglasses, so they're protected from top to toe
Keep them hydrated by giving your little ones a gulp of water every 20 minutes.
And avoid the sun when it's at it strongest – between 11am and 3pm.
And as for the results – we'll let them speak for themselves:
*91% of parents recommend this sun care range to other parents of young children
*99% of parents said this suncare range didn't cause irritation to their children's skin