B-Hyve Smart Hose Faucet Timer! Automate, manage and optimize the entire watering process! bhyve.orbitonline.com/hosefaucet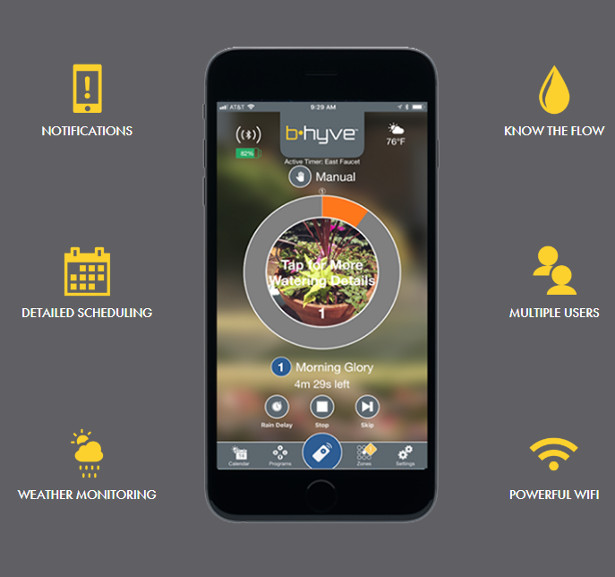 FACEBOOK | YOUTUBE | TWITTER | GOOGLE+ | PINTEREST | LINKEDIN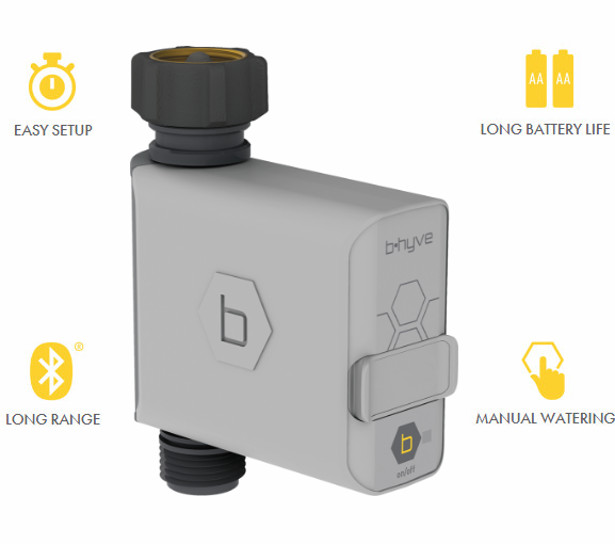 B-Hyve Smart Hose Faucet Timer.
RRP $69
The smart Hose Faucet Timer allows consumers to automate, manage and optimize the entire watering process whether that is potted plants, container gardens and lawns from the B-hyve app or Amazon Alexa.
The first and only smart, EPA WaterSense-certified faucet timer on the market, B-hyve Hose Faucet saves water while maintaining a lush landscape managed from anywhere with a cellular or internet connection. B-hyve products also include proprietary Smart WeatherSense technology that receive local weather and soil data and automatically adjusts the controller to deliver the right amount of water to plants and lawns.
Additional features include: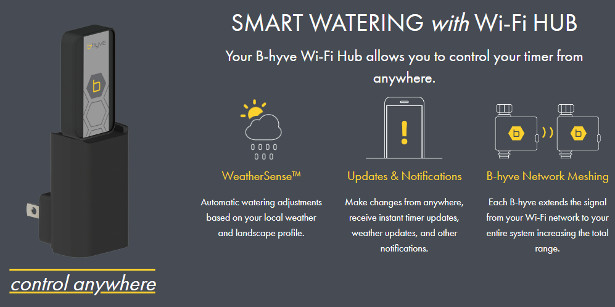 Custom smart watering schedule – Users can choose the level of automation and monitoring they're most comfortable with.
Built-in Flow Meter– B-hyve tells users how much water they're using and allows them to program specific amounts. It can also be programmed by time.
Integrated, "Daisy Chain" System– Multiple B-hyve timers can be connected to one B-hyve Hub. This allows users to coordinate all of their watering needs on one system, while providing the flexibility to set different timers as disparate "zones."