Go back to school in style with Eastpak's bright prints and patterns this September! www.eastpak.com @eastpak #builttoresist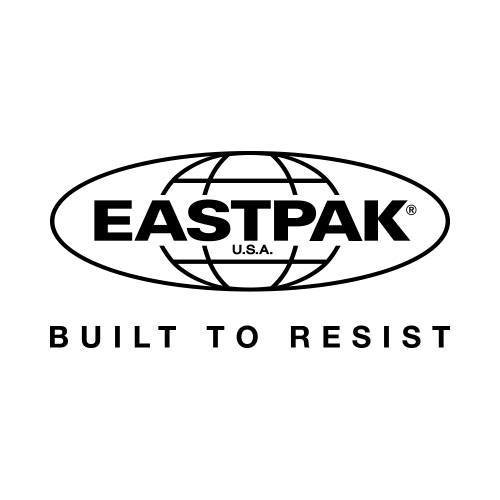 FACEBOOK : TWITTER : INSTAGRAM : YOUTUBE
Eastpak has been making bags that inspire people to move since 1952. From a manufacturer of military-issue packs and duffels for the US army to a leading lifestyle brand for people who live, work and play in the city. Today, the same commitment for quality go into designing and manufacturing stylish and functional backpacks, shoulder bags, travel gear and accessories, giving you the freedom to experience the city.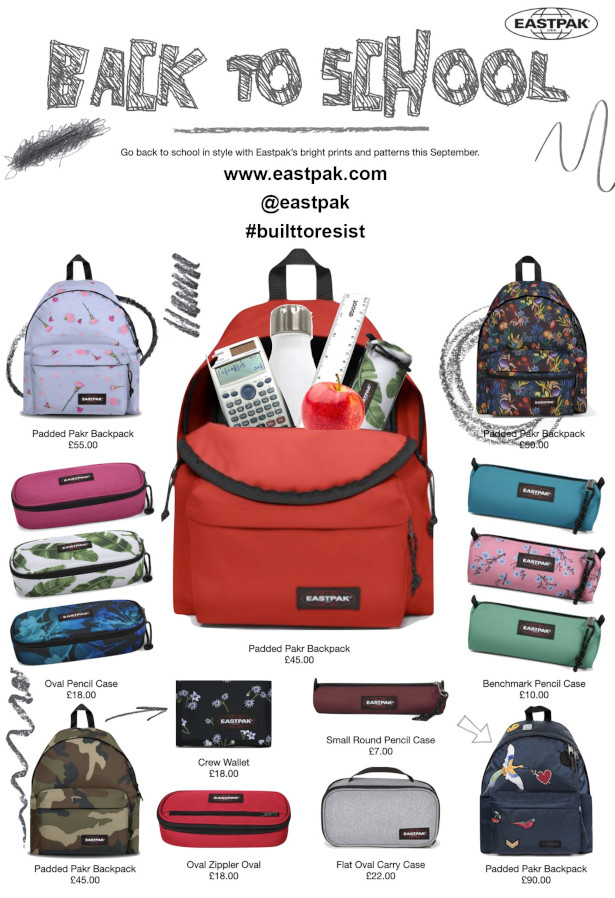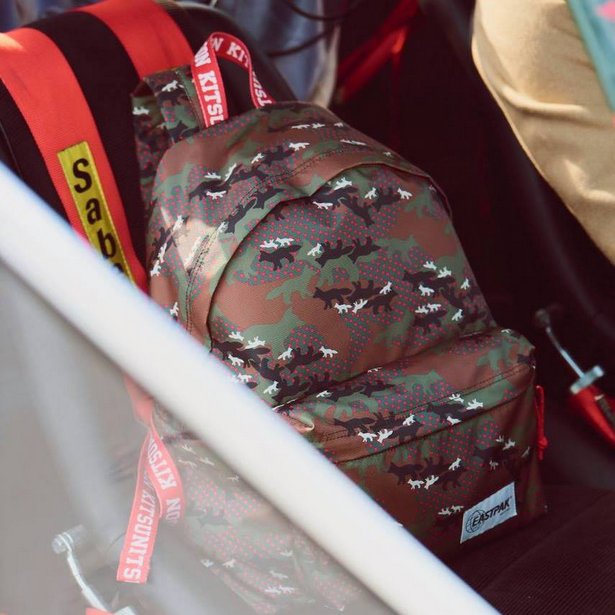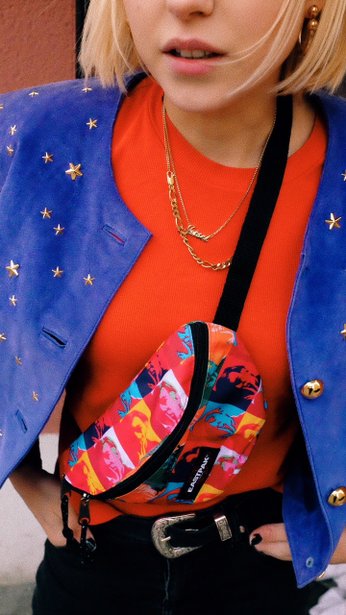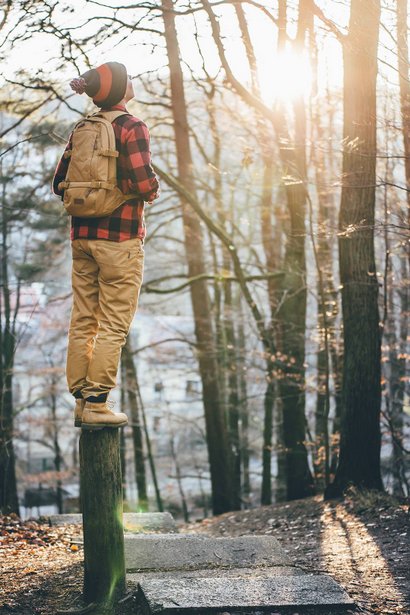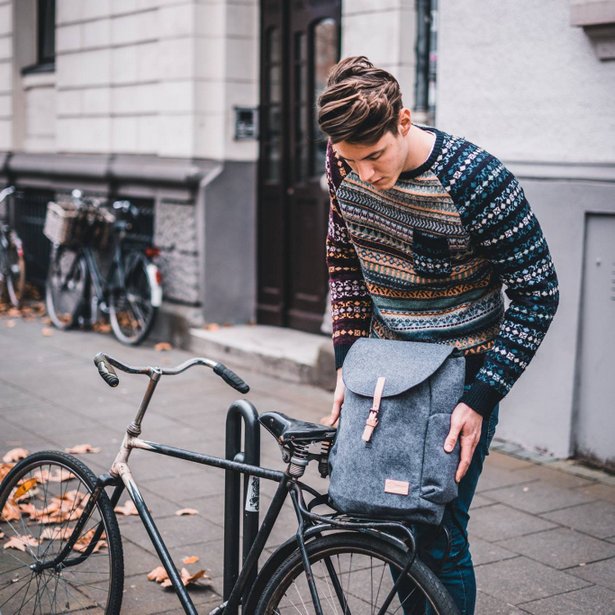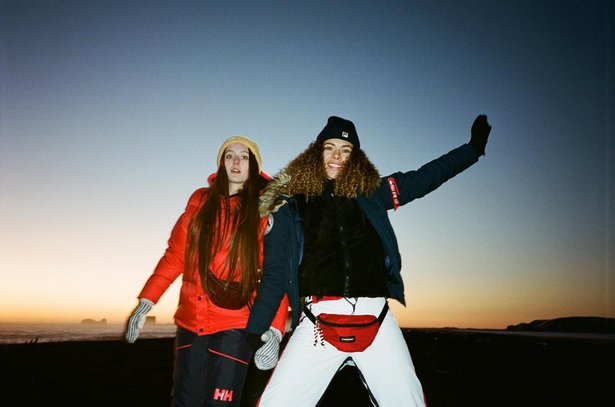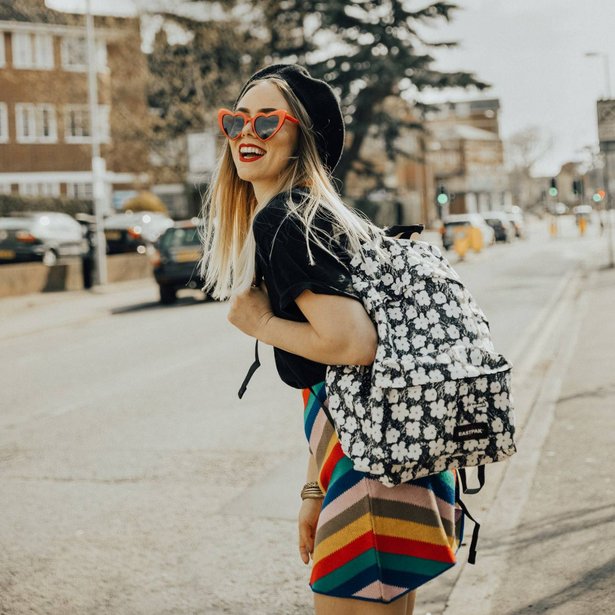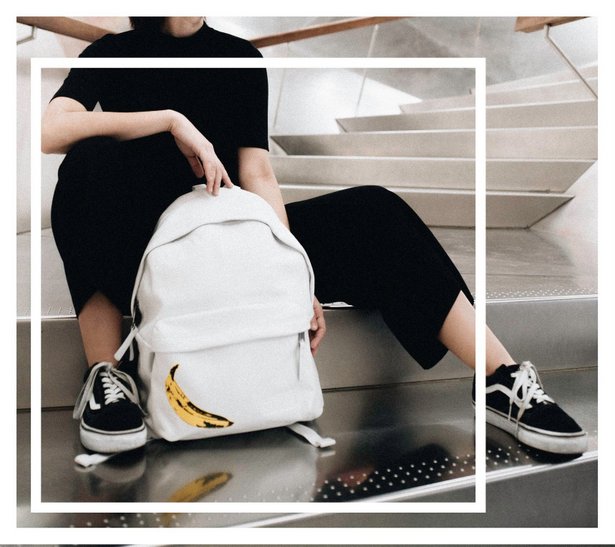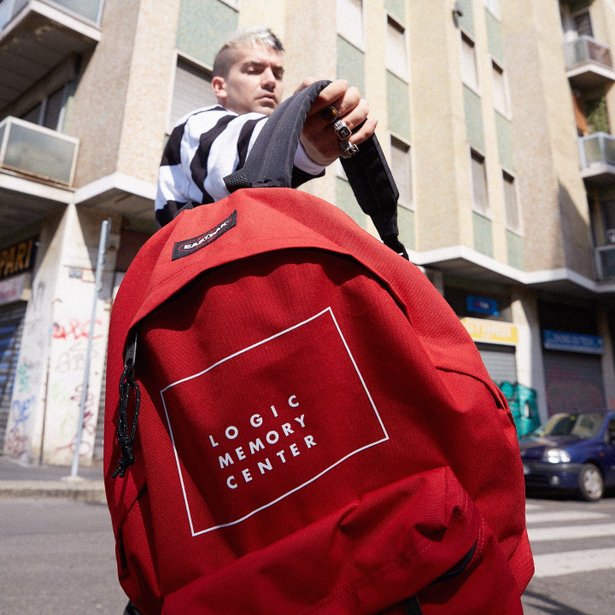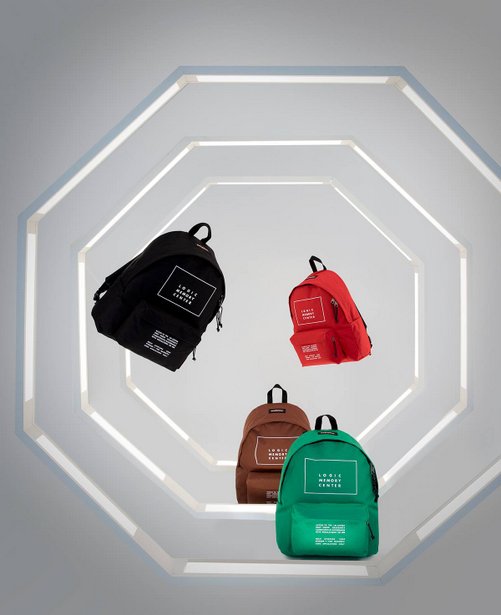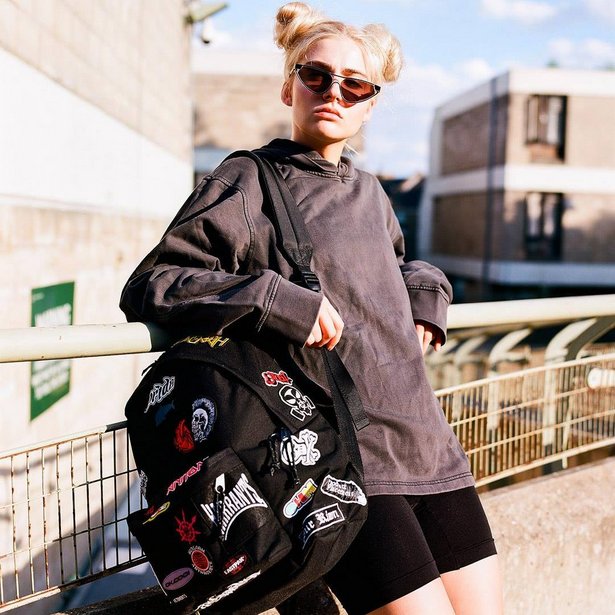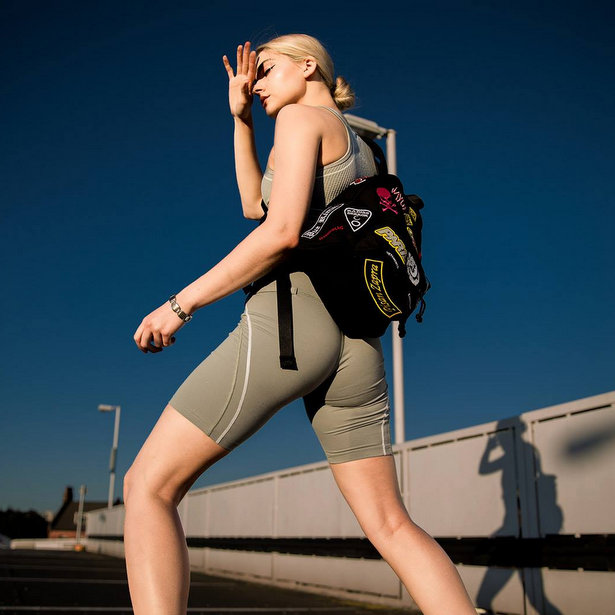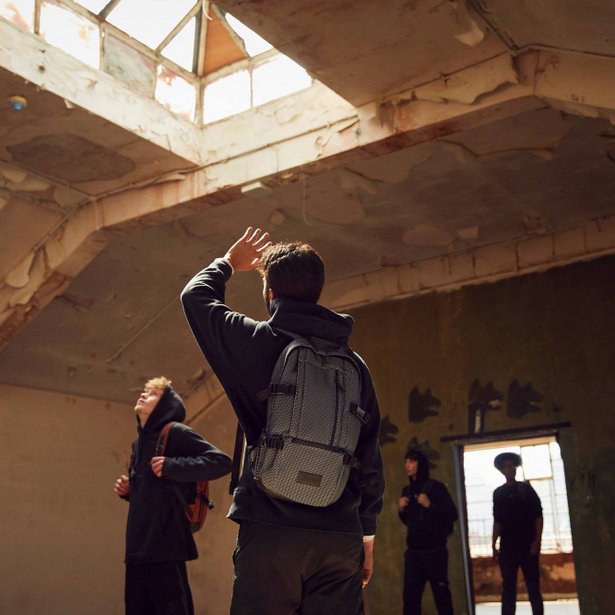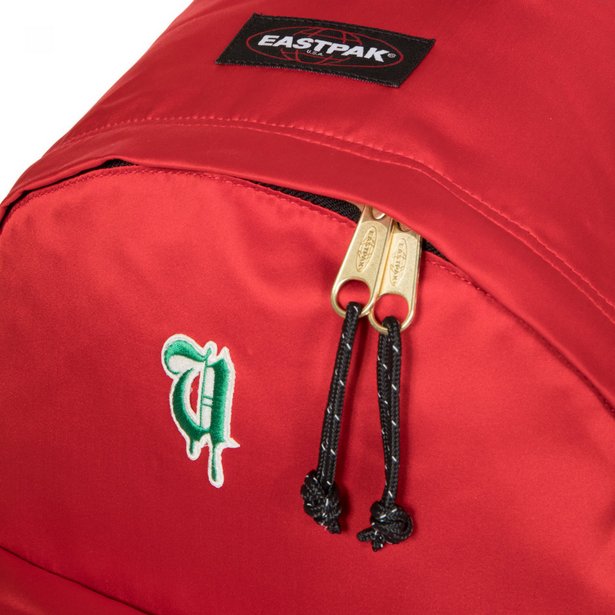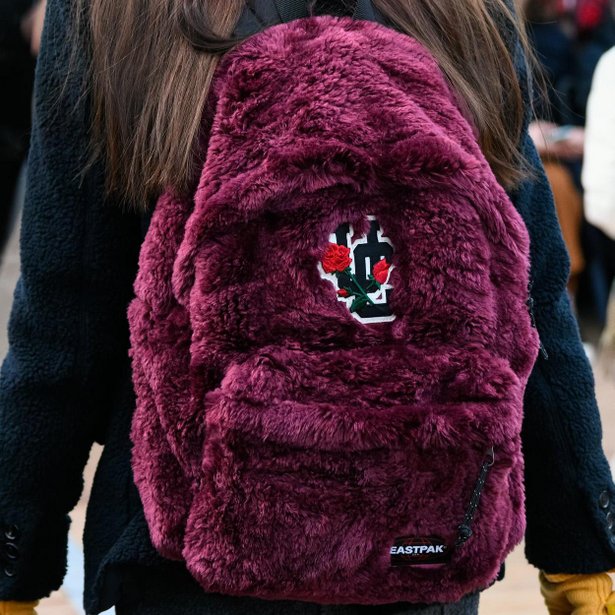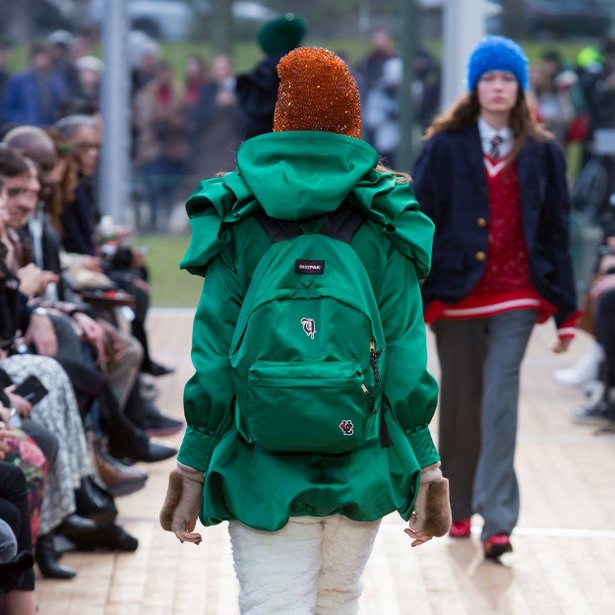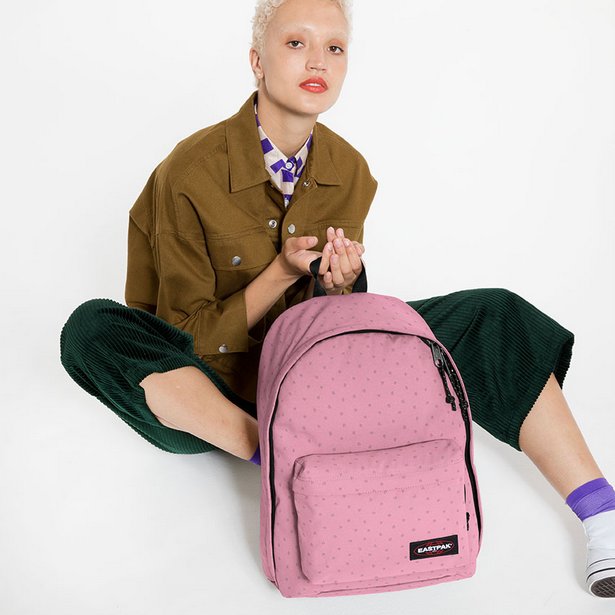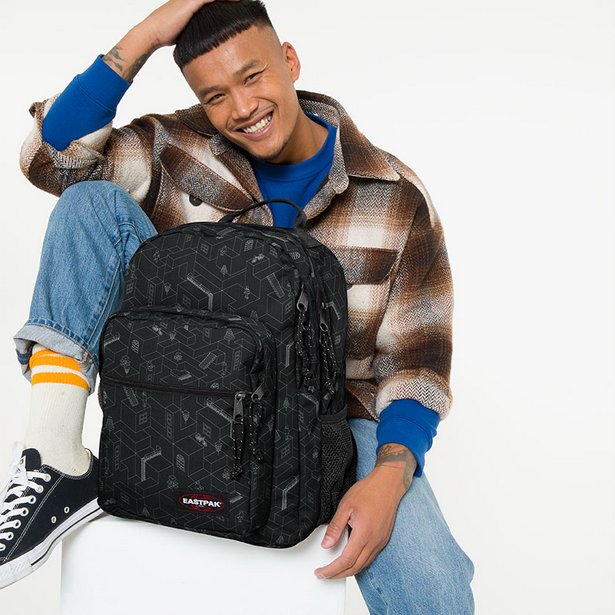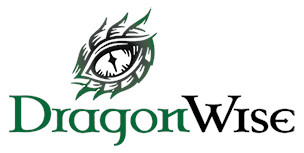 Back To School Essentials 2020! The Dragonwose Dragonscale MERV 16 Face Mask Filter Inserts… just ramping up that protection for kids!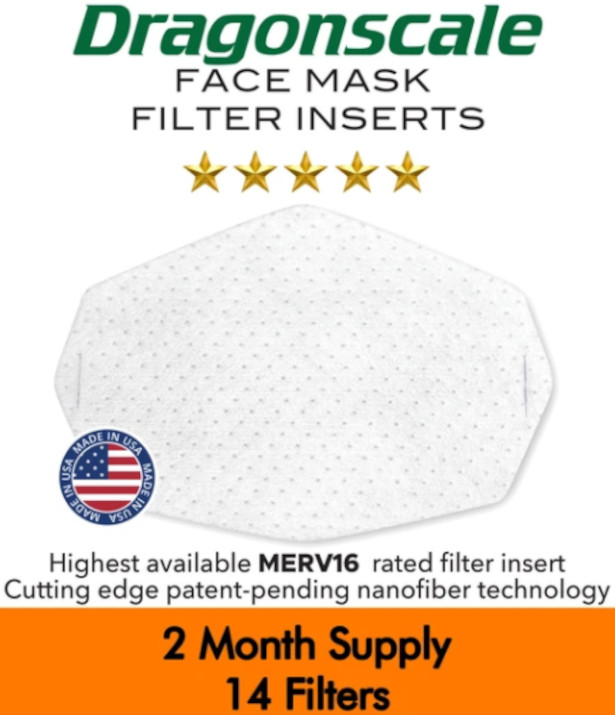 DragonWise
DragonWise is a small, veteran & woman owned/operated business in the USA. Our mission is to make products promoting health and wellbeing for the creatures of the planet and leave this world better than they found it.
Back To School Essentials 2020!
DragonWise make Dragonscale MERV 16 Face Mask Filter Inserts, the best washable face covering filter insert on the market. With this filter, a normal well-fitted fabric face mask can be boosted to protection levels of an N95 mask. They started making these in an effort to provide protection for the members of our community while saving precious N95 and surgical masks for their medical personnel. Unfortunately there's a lot of gimmicks being sold online now, and they're trying to raise the bar a little. Marie the CEO personally designed these filters in an attempt to make something better than the offerings they had and try to do her part to help with the pandemic relief. They've had the honor of hearing from so many of their grateful customers with heartwarming stories and it keeps them motivated to keep pushing on for as long as this pandemic lasts. With the children returning to school soon in USA & UK countries, they're trying to branch out a little and get these in the hands of some of the folks like teachers and students. With overcrowding and some of the recent events, it might be good to know this product product is available. Dragonwise do ship internationally. Find out more at these links. The Dragonwise Story: thedragonwise.com/pages/about-dragonwise About the Dragonscale filters: thedragonwise.com/collections/all Their Mission & Values: thedragonwise.com/pages/dragonwise-mission-values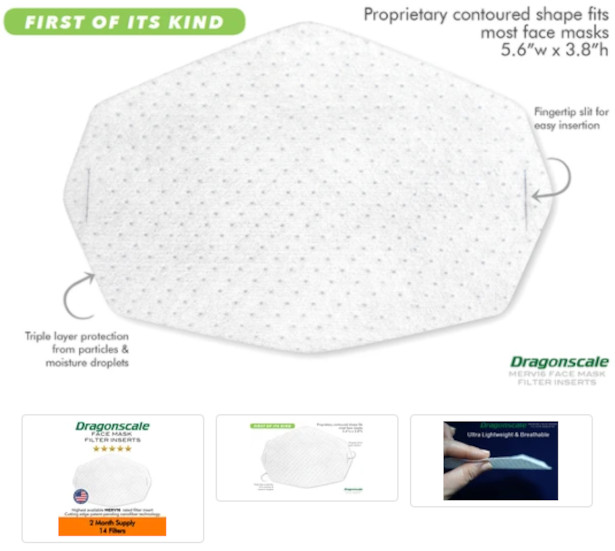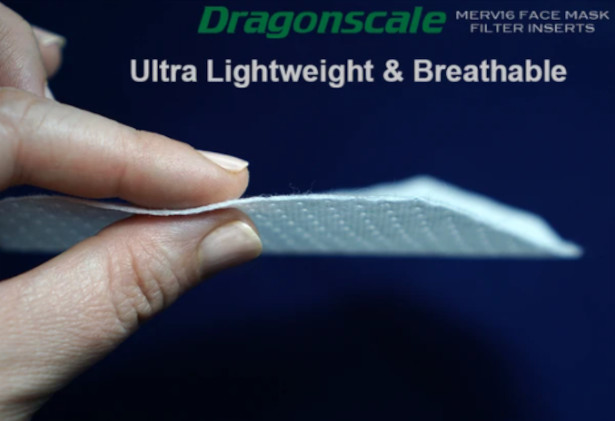 Back to school? Don't forget the OGGS®!
OGGS® Marvellous Mini Cupcakes under 90cals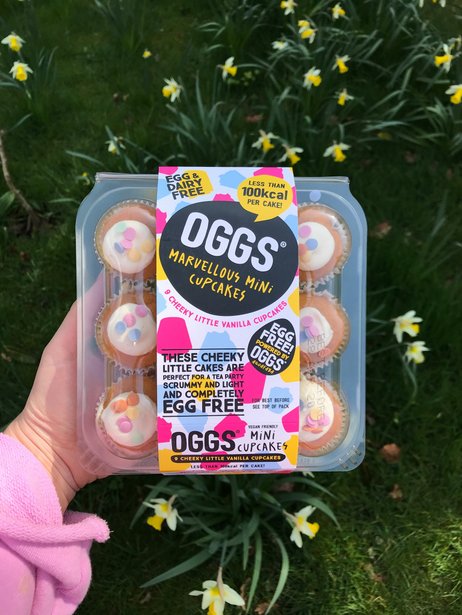 FACEBOOK | TWITTER | INSTAGRAM | PINTEREST
As you dust off your lunchboxes ready to return to your new normal, don't forget to pop an OGGS® Marvellous Mini Cupcake in as a little lunchtime treat.
OGGS® Marvellous Mini Cupcakes come in packs of nine tasty, colourful, low calorie cakes that everyone can enjoy. If you fancy a light bite-sized treat, then these marvellous mini cupcakes are the perfect snack whatever your age or dietary requirements as they are entirely egg and dairy-free.
Soon everyone will be back to planning portable lunches as the nation returns to schools and workplaces. These OGGS® bite-sized treats are Mumsnet approved – 82% of mums love OGGS® cakes – making them the perfect lunchbox snack which won't fail to hit the sweet spot.
Ethical and vegan-friendly and baked using OGGS® new Aquafaba, (a liquid egg alternative made from chickpea water).
Marvellous Mini Cupcakes' fluffy vanilla flavoured sponge is topped with vanilla frosting and colourful sprinkles to brighten up any packed lunch. Perfect for little fingers or if you fancy something a little bit lighter, each cake is only 88kcal.
No part of any animal is used in the creation of the OGGS® range and each cake is made with the future of the planet, animals and people in mind. The packaging itself is sustainably sourced with 100% recycled plastic which is fully recyclable, and even if it ends up in landfill is completely biodegradable. Cakes, without any compromise.
Why wouldn't you? Available in Sainsbury's, currently priced at £4.00 for a 9 pack. Also available from the TheVeganKind.
@loveoggs www.loveoggs.com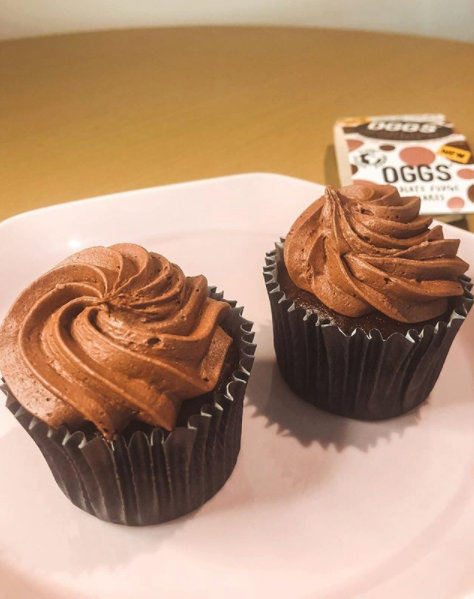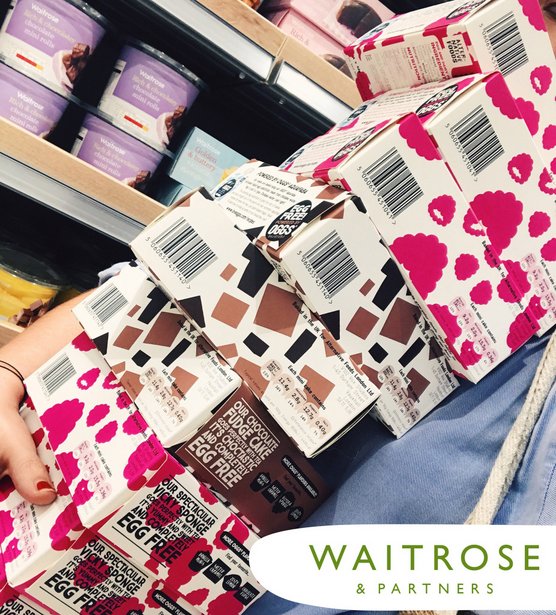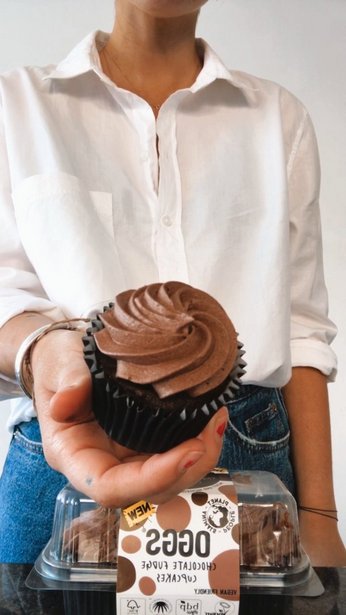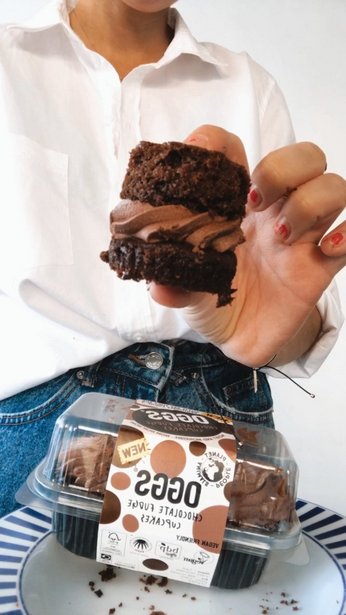 MINISO We Bare Bears school supplies, including notebook, retractable pens and canvas bag, as We Bare Bears is one of our most popular IP series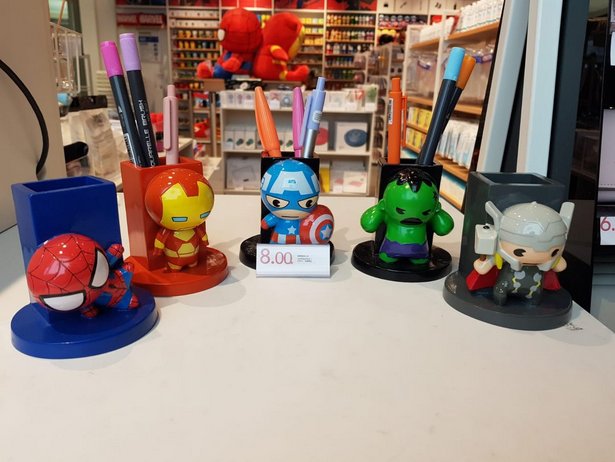 Fun We Bare Bears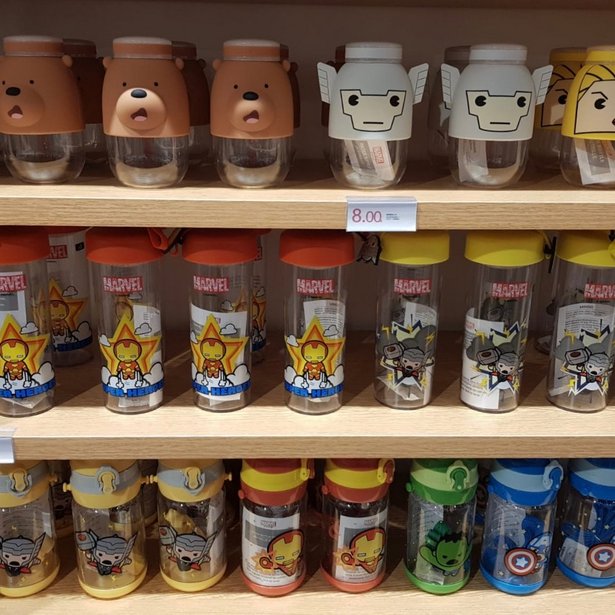 We Bare Bears school supplies, including notebook, retractable pens and canvas bag, as We Bare Bears is one of our most popular IP series a Japanese style variety store offering a wide range of selected goods for the youth of today.
THE shopping destination for all things fun, fashion forward and affordable. Now open in Ealing Broadway Shopping Centre Love Life, Love MINISO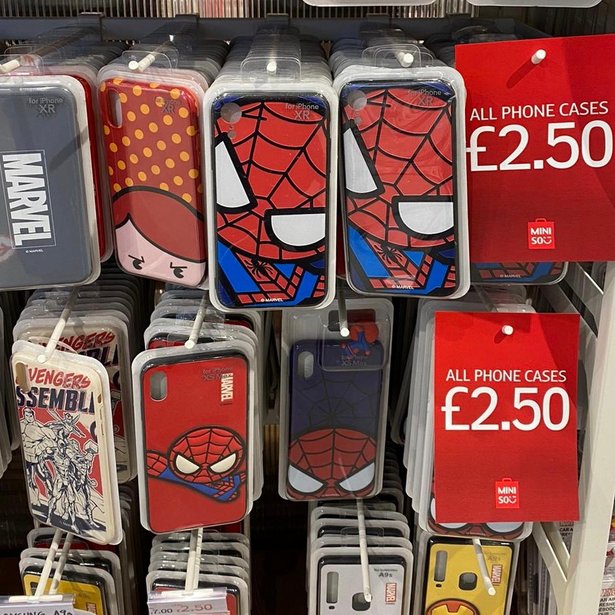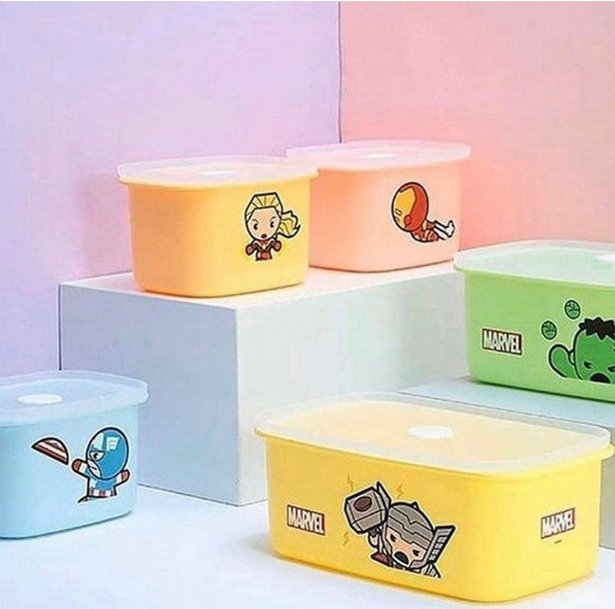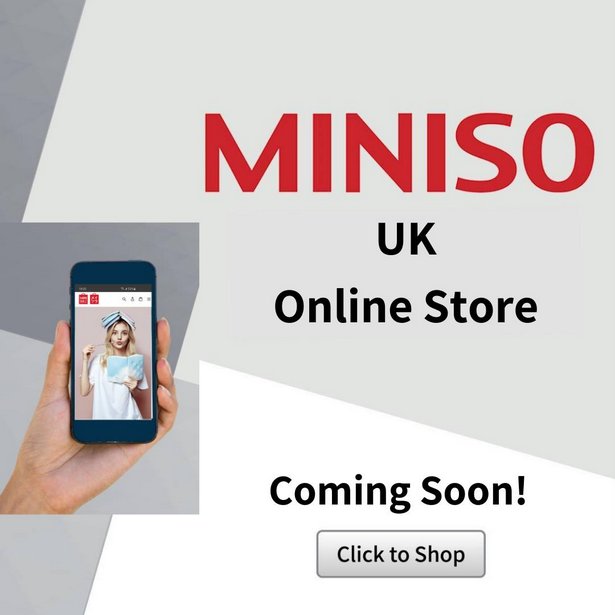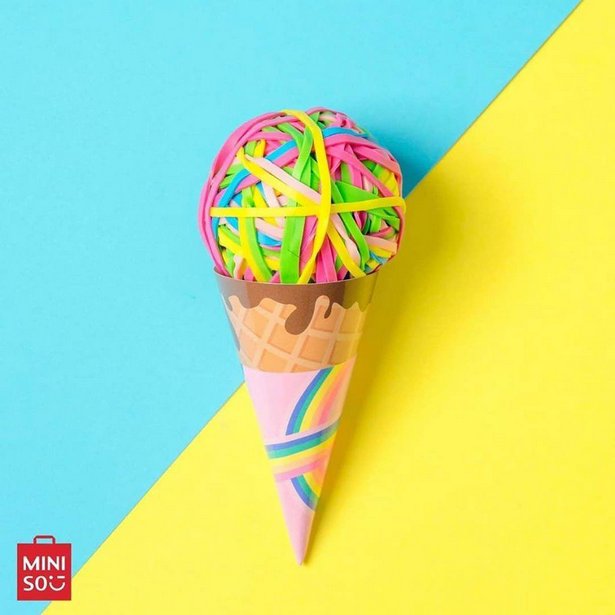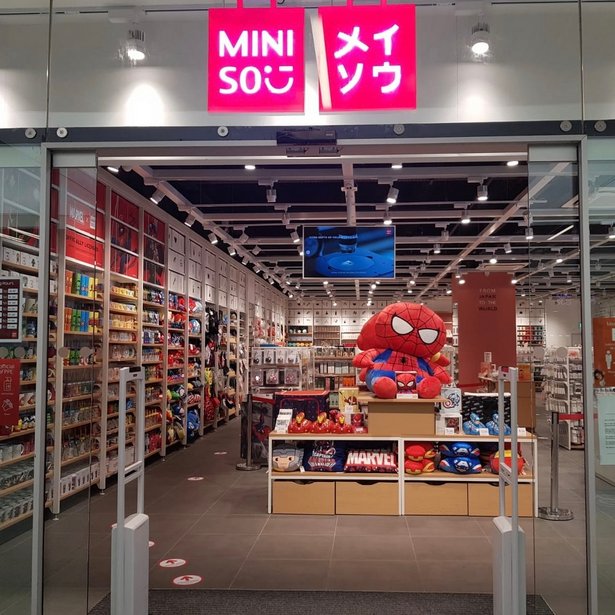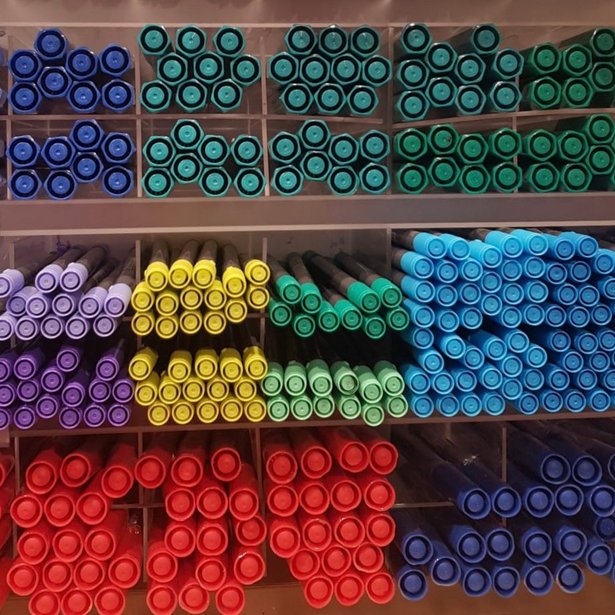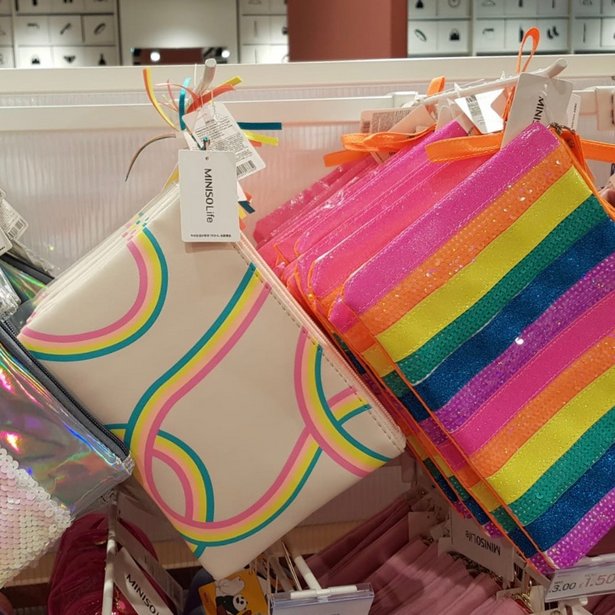 Tefal's Back to School/Work Essentials
To start the day right with a smoothie…
Pefect Mix+ Tritan
RRP: £119.99
Available from Amazon, Argos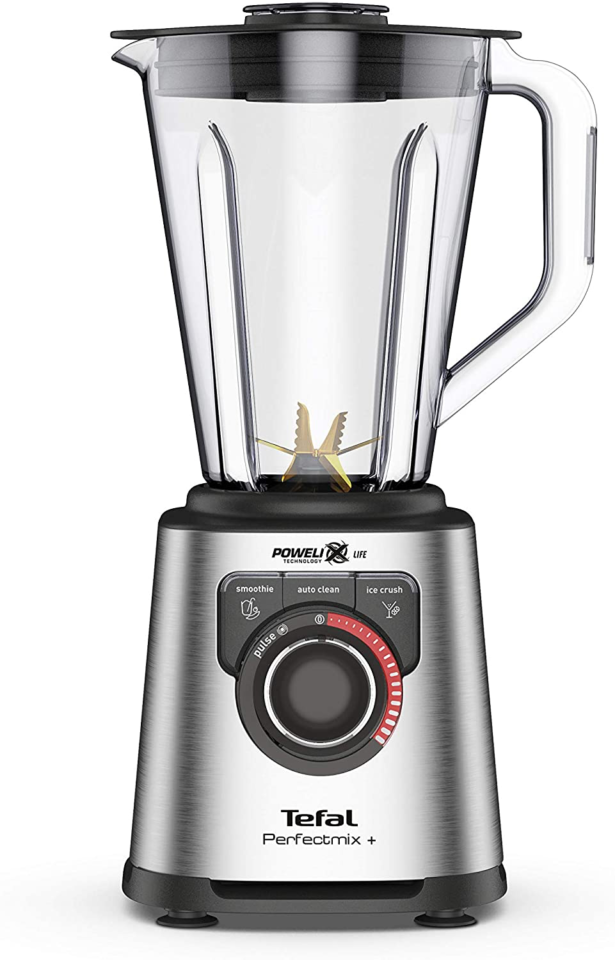 Tefal Perfect Mix+ Tritan is the brand's most efficient, powerful and durable blender yet boasting 1200W of power. The Tritan features six Powelix Life blades, coated in titanium, which are set to a perfect cutting angle to whizz through tough ingredients with razor-sharp ease – this means it can pulverise any food to a velvety finish. The blades are also ultra-durable – lasting twice as long as previous blades – thanks to the gold-tinted titanium coating. Lump-free results every time, these spinning blades create a powerful vortex that pulls every last ingredient in for lump-free results. Overall, these features result in a 30% faster performance.
In addition, the jar is in Tritan, which is stain and odour resistant, light, and importantly, unbreakable. With a jug capacity of 2L, it's perfect for the whole family, ideal for blending family-sized breakfast smoothies or big batches of soup for speedy mid-week meals. Crush garlic or puree tomatoes without lingering smells or turning the jug red. A spatula has been included so you won't waste a drop. When the meal preparation is finished, there's no need to worry about washing up hard to reach blades, thanks to 'auto-clean' and the dishwasher safe parts.
Take control by choosing your perfect speed on the variable dial with pulse function – great for making breadcrumbs and chopping nuts – or let the three automatic programs do the work for you. There's 'smoothie' for fresh sauces, coulis or batters, 'ice crush' for cocktails, and lastly, the 'auto clean' function. Thanks to a built-in Air Cooling System, you don't need to worry about over-heating.
For easier mealtimes when you get home:
ActiFry Genius +
RRP: £229.99
Available from Currys, John Lewis, Argos & Amazon
Tefal's latest cutting edge Air Fryer, the ActiFry Genius+, promises only the crispiest results. The newest air fryer in the range retains the intelligent Genius technology with a unique 360° stirring paddle and Dual Motion air circulation for perfectly cooked and healthy food, using only one spoonful of oil. The nine automatic cooking programmes (including two innovative '1 Meal in 1 Go menus – wok and world food) which automatically adjust time, temperature and stirring make quick work of mealtimes. And with a capacity of 1.2kg you can cook up to six portions to feed the family, or batch cook for the week ahead.
For lunch on the go…
Tefal MasterSeal – Fresh
Available from Amazon, Home and Cook, EPE
Keep food fresher for longer
RRPs: From £3.50 – £22
The Tefal MasterSeal Fresh range is the most versatile and can be used for food storage in cupboards, fridge or freezer and to take food on the go. The plastic containers have a bright blue seal built into the lid, blocking odours and germs. They are microwave and dishwasher safe, frost resistant and come with a 30-year guarantee. The range includes rectangle, square and round boxes in various sizes as well as a 3 and 5 piece set, a mixing jug and an ice cube tray. 100% hygienic, with no gaps for germs even after multiple washes. As well as 100% BPA-free, certified, meaning products contain no harmful chemicals and are even suitable for baby food.
… and coffee
Tefal Travel Mug – £15 from Amazon, Home and Cook, EPE, John Lewis, Ireland
Black Silicone Sleeve
Red Silicone Sleeve
Blackberry Silicone Sleeve
Blue Silicone Sleeve
12pc CTU (0.36L)
Like no other flask on the market, the 360° drinking allows you to drink from the entire perimeter of the mug. Simply open the drinking lid with the click of a button and enjoy your drink knowing it won't spill out the sides. With a capacity of 360ml you won't go thirsty if you're on the go and the double walled stainless steel liner keeps drinks hot for four hours and cold for eight hours making it the essential travel companion all year round. It's 100% leak proof, so you can pop it in a bag ensured that it won't spill and it even has a non-slip base. There is a choice of four colours to choose from: black, navy blue, red and raspberry. It's easy to clean as well since the lid separates into two and is dishwasher safe.
For touch-ups when you're rushing out the door…
Access Steam Pocket
Handheld Garment Steamer DT3030
RRP: £49.99
Available from Amazon, Very & Argos
Ultra-lightweight,Tefal's latest handheld garment steamer – the Access Steam Pocket – has been designed as the perfect travel companion featuring a market-first foldable head. And looking good on the go has never been easier, equipped with a travel bag, steam brush and refill cup, the Access Steam Pocket is compact enough to fit in any suitcase to keep your travels crease free and get your clothes looking their best when unpacking. With 1300W of power, the handheld garment steamer doesn't compromise on performance and heating up in just 15 seconds means it's ready to go in any situation. The Access Steam Pocket is safe on all fabrics – even delicates such as silk. And, the very same steam also kills bacteria, pollen & allergens, meaning you can make your holiday wardrobe last and wear clothes for longer.
…Or for that big meeting
IXEO Power
RRP: £349.99
Available from Ideal World, Home & Cook, Amazon
With an impressive power of 2170W and 5.8 bars of steam pressure, Tefal's all-in-one solution – the IXEO Power – is as effective at crease removal as a steam generator thanks to its 90g/min of continuous steam and a powerful 200g/min steam boost for extra stubborn creases. This is combined with the intuitiveness of a garment steamer. Lightweight, the steamhead itself is half the weight of a traditional steam iron which gives it unrivalled manoeuvrability and a precision tip allows for getting between buttons.The IXEO Power's integrated and innovative 'Smart Board' can be positioned in three different positions for ultimate versatility: it can be used to iron horizontally, steam vertically and tilted to a 30 degree angle for comfort. Once the IXEO Power has been used, descaling is simple. Just add water to the tank's built-in rinsing system for up to 8 months of scale free ironing. Then to store, it can be compacted to a size of 105cm and is equipped with small wheels under its base to maneuver it around the house with no effort.
EXCILOR'S 2 IN 1 TREATMENT DELIVERS EFFECTIVE RESULTS FOR WARTS AND VERRUCAS IN UP TO FIVE DAYS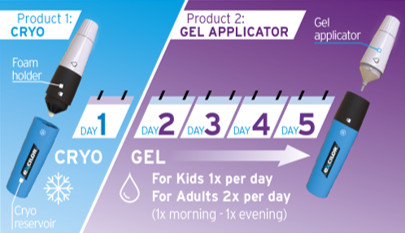 Warts and verrucas are very common. It's estimated that up to 13% of the population currently suffer with an infection, with most people becoming infected at some point in their life. It's further estimated that 53% of wart and verruca sufferers are younger than the age of 18 due to exposures to public swimming pools, playgrounds and changing rooms. So, if you're struggling to get rid of a wart or verruca, then Excilor has it covered with its 2in1 Wart and Verruca Treatment.
Excilor's 2in1 Wart and Verruca Treatment treats both warts and verrucas from the inside-out with a freeze treatment, and from the outside-in with a gel treatment. This is a highly effective and fast way of treating wart and verruca removal. It means that both the thickened skin of the wart and its causative virus is effectively removed, so that new, healthy looking skin will appear after the first treatment.
WHY CHOOSE EXCILOR
Excilor 2in1 Wart & Verruca Treatment is a clinically proven, Self-Care Medical Device for effective and fast acting treatment of common warts and foot warts otherwise known as verrucas. Excilor 2in1 features Cryo-Active technology, which is used on Day One, applied via the foam applicator onto the wart or verruca and is then followed by a gel treatment (Active Medical Ingredient TCA-Active), which is applied from Day Two to Day Five. By combining the two most commonly-used wart and verruca treatments in one, quicker, successful results will be achieved.
WHAT ARE WARTS AND VERRUCAS, AND HOW DO YOU GET THEM?
The human papillomavirus (HPV) causes warts and verrucas and is transmitted by direct contact with the skin. The virus can thrive and be easily transmitted on moist surfaces, and the risk of infection can increase when the skin has a minor wound.
Warts and verrucas appear on the skin as small, rough 'cauliflower-like' growths. Typically, warts are found on hands, fingers or toes, while verrucas mainly grow on the soles of the feet or heels and tend to be more painful if left untreated for a long period of time. This is due to the constant pressure caused by standing, walking, or running. Thankfully, with Excilor, you can eradicate warts and verrucas in up to five days, compared to existing traditional treatments.
Excilor's 2in1 Wart & Verruca Treatment is available in Lloyds, Well and leading Independent Pharmacies, plus online at amazon. RRP 24.99.
A fantastic and recently launched subscription box service >> the Children's Book Club.

It's a carefully curated monthly subscription box from the Children's Book Club, which we hope can spark a lifelong love of literature in little ones. Tailored titles are handpicked based on the age and interests of the recipient – from birth through to young adulthood – and include an array of hidden gems with a strong emphasis on independent publishers. Read together and enjoy the unfolding adventures as a family or let your little one curl up and discover the magic of reading for themselves.
A gift-wrapped, brand-new book arrives on the doorstep each month accompanied by fun questions about the title to further inspire and engage your young reader. Children's Book Club gifts are available at www.childrensbookclub.co.uk on a one, three, six or 12 month subscription basis, starting from £11.99 per month, including free UK delivery.
The Children's Book Club was founded by Louise Knight, a mother of two with a passion for books and a background in children's publishing. Louise was made redundant before the pandemic and during lockdown was inspired to set up the subscription box service in order to help children aged from 0-17 discover the magic, wellbeing and knowledge reading can bring.
Wondering how to get your kids mentally prepared for the new term?
Well renowned hypnotherapist Ailsa Frank is here to share some advice on getting them into a positive 'back to school' mindset.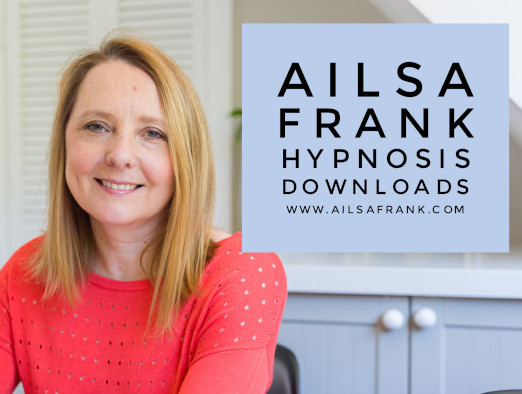 Corona virus worries have impacted everyone, so this school year start, it is particularly important that your children have some coping tools to help them manage their feelings.
Here are 3 simple tips to help your child manage anxiety about returning to school
1. Teach them to see positive outcomes : This technique will stop children worrying about all the 'What is it goes wrong?' type of feelings.
'Imagine it is the end of the summer term 2021 and you have completed the year safely. You are looking back and you have had a successful year.'
2. Help them manage feelings and worries : This technique will alleviate fears.
'If a worry pops in your head imagine it is like a pebble and imagine throwing the pebble into a lake to let the worry go.' Remind them every day to put their worries in the pond.
3. Tell your child positive news : Give them some positive facts.
'Remember there are hundreds of teams of scientist working around the world to find treatments and vaccinations and they will find solutions.' By reminding them of good news it will help them to put the situation into perspective and focus them on solutions.
Try Ailsa's relaxation for children and teens including titles such as Study motivation and exam success, hypnosis downloads priced from £9.99 www.ailsafrank.com Or read the parenting chapter in her International book Cut the crap and Feel Amazing (Hay House)
Southern Recipe Small Batch Pork Rinds
These pork rinds are the bold crunch fans have been waiting for, updated from the snacks you remember your dad and grandpa munching on. Small batch, carefully crafted and expertly seasoned pork rinds bring your snacking experience into the 21st century with more than just exciting crunch … it's an exciting bold flavor. Busy back to schoolers deserve a protein-packed snack worthy of your bold life? High protein, low carb, keto-riendly and delicious.
Expresco
These delicious chicken and beef skewers are delicious, offer top-quality protein, and are healthy for you too! Crafted with simple ingredients and grilled to perfection, these products please everyone, every time. They are fun to eat and easy to serve, too. Simply heat in the microwave, quickly warm on the grill or in the oven – or eat chilled. Great for meals, snacks, barbeques and festive after school get togethers!
A Book from Alison Henderson
The newest essential: Help for online learning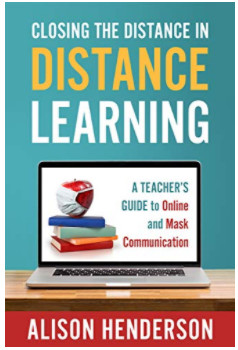 I wrote a new book, Closing the Distance in Distance Learning: A Teacher's Guide to Online and Mask Communication to serve educators, parents and students. It comes with a website of videos and extra materials. As students return to school, we need to address the elephant in the room which is the potential lack of teacher-student relationship through the screen or behind a mask.
Parents want teachers trained as we dread the return to remote learning too. As the mother of a freshman and a senior, I simply want my kids to progress, stay healthy and not slide academically. I sat and watched my bored fr eshman move from call to call- absolutely disinterested while his teachers tried to be positive behind the screen.
This book addresses virtual screen fatigue; increasing buy-in for turning on cameras and lots of tips for how to read body language or give the right signals yourself.
On The Go with Leakproof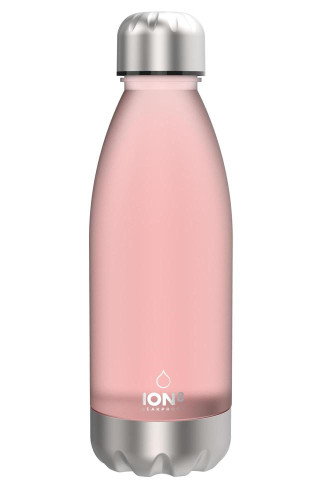 Ion8 create stunning water bottles which help keep you hydrated throughout the day. Each of their bottles is 100% leakproof, meaning you won't spill a single drop. Each bottle can be opened With a rapid flow mouth these bottles hydrate you quickly. They are easy to use on the go. Ideal for fitness, days out, walking the dog or back to school. The lids open in one twist.
We've all had bottles which have soaked backpacks and bags and the Ion8 is guaranteed not to spill once fastened, simply pop the bottle into your bag and you can relax knowing nothing will be drenched ever again.
The Ion8 Leakproof clear water bottle holds 560ml, the frosted and translucent bottles mean you can look straight through it. You get the benefits of stainless steel, without the weight. Easy to refill, clean and reuse.
The bottles are BPA, phthalate free, non-toxic TRITAN and is odour resistant.
The Ion8 Leakproof Clear Steel Water Bottle is available in a range of stunning colours. Costing £6.99 from Leakproof.co.uk
Affordable smartphone brand, Alcatel.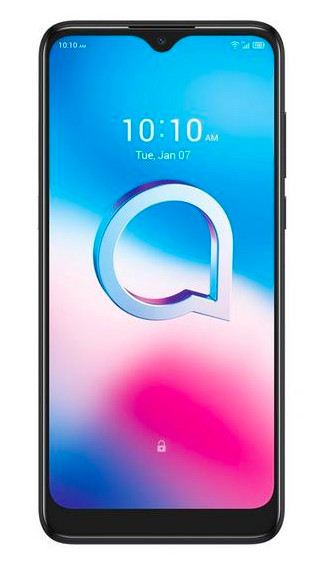 With the kids going back to school very soon, we know a lot of parents are looking to buy their kid's first smartphone, but feel budget conscious paying out for an overly priced model.
This year, Alcatel launched its hero handset, the Alcatel 3L. A funky design, premium smartphone at an exceptional price.
Plenty of features without a large price tag, the Alcatel 3L has got a large 6.22-inch screen for media viewing and not to mention triple cameras for that perfect selfie!
All for under £130!
Savvy Sport Mum Launches UK's first Protein Bar for Children
When a competitive sport mum couldn't find a handy and healthy snack to give her children before and after training she teamed up with expert nutritional scientists – and invented one herself.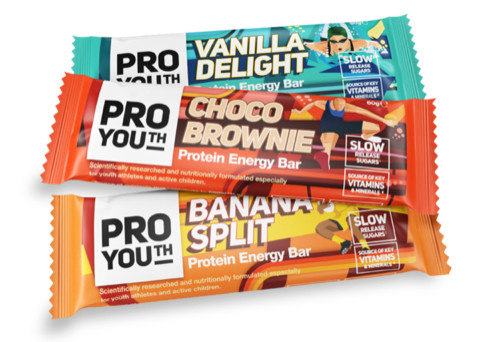 Marina Wegorek, who spent over 18 years in the financial services, quit her job as an accountant turned banker to set up a sports nutrition business, aimed at supporting the digestive systems of active, sporty children whilst encouraging them to make healthier choices in life.
proyouth-mix-box_800x600 (2).png
Marina, mother of two and founder of ProYouth Nutrition, said: "Last year my daughter Ava joined a competitive swimming club. This meant she needed to fit in swimming five times a week in addition to her usual tennis, ballet, drama and music commitments. As such, we explored a huge range of healthy snacks that Ava could eat before and after training to support her active lifestyle throughout the day without having an energy crash midway through her swimming. We tried over thirty different varieties of snack – all of which she rejected!"
During her daughter's first competitive swimming competition, Marina was shocked to see canteens offering sweets, chocolate and energy drinks, all of which were high in refined sugar content known to cause weight gain, tooth decay, damage to the immune system and deprive the body of essential minerals used in sport.
Seizing the opportunity, Marina saw a real need for alternative options for active children and sought the help of nutritional experts to develop the UK's first protein bar for children. She began working with a team of leading applied sports and exercise scientists, life science practitioners and nutritional experts to develop a range of innovative snack bars suitable for pre-activity energy fuel and post activity replenishment of the depleted energy stores essential to exercise performance.
"Nutrition and fitness have been a core part of my life for over 20 years" Marina adds. "I used to suffer from severe irritable bowel syndrome, spending many sleepless nights with painful stomach spasms, bloating and backaches as a result. In my desperation to feel better, I began educating myself about nutrition, fitness, digestive systems and even developed my own research as to how these vary with age."
With both Marina now 44 and her husband as regular gym users, Marina was aware of the wide range of snacks and supplements targeting the adult fitness industry, but none that catered to the training needs of children. From her research, she found that even the sector's well-known brands were filled with palm oil and artificial sweeteners such as 'polyols' which aren't recognised by the human body and can cause internal damage over long periods of time.
Being one of only six out of fifty newly founded businesses to win funding and support from the European Regional Development Fund and the London Agri-Food Innovation Clinic (an initiative managed by London South Bank University that aims to support new emerging founders of new product innovation within the UK food and drink industry), Marina was able to further her research in more detail with a specific focus on how the nutritional needs of adults and children vary and differ. She discovered that glycogen stores (the body's energy reserves) in adults and children were very different and that by finding a way to increase them she could also increase exercise performance in children.
Younger athletes were shown to store less glycogen than their adult counterparts, resulting in an earlier onset of fatigue. Through more scientific studies, Marina also found that when the body ingests refined sugar, it has a high insulin response in order to remove the glucose from the blood which it deems as a 'life threatening' intrusion.
It was here the prevalence of high performing sports people and type-two diabetes came at no surprise to Marina. The more she researched the more she realised the need and importance of developing something that can safely be consumed by children. Something that was nutritionally rich, made with whole food ingredients and natural proteins – minus the artificial sweeteners, sugars and cheap ingredients that contain free radicals.
Seeking to fill this gap in the market, Marina founded her own company that caters to the needs of active youngsters with the ethos of encouraging a more positive attitude towards health, fitness, nutrition and in turn fuelling the next generation of young people to be their best.
ProYouth's purpose is to inspire the next generation of athletes to make healthy choices that are sustainable for life. The company is motivated to drive change and believes that the choices made now will help young and aspiring athletes understand the importance of nutrition and regulating their energy in their daily lives, now and forever. Marina adds that even during these unsettling times it's the positive feedback, messages that she receives from the small organic community of real athletes, parents and coaches that keeps her motivated.
Prices start at £23.95 and customers can use the code 'BEHEALTHY' for 25% off their first order. ProYouth Nutrition is also available on Amazon.
For more information on ProYouth Nutrition visit www.proyouthnutrition.com
Wyndd
Our company specializes in air quality technologies, and, now more than ever, air purifiers have become a must-have for bedrooms, dorm rooms, and classrooms. Not only to protect students from getting sick, but also because they're now spending so much time inside. According to the EPA, indoor air can be 2-5 times dirtier than outdoor air due to closed doors and windows, which trap pollutants. We have 3 products that we think your readers may be interested in using to protect their students' health: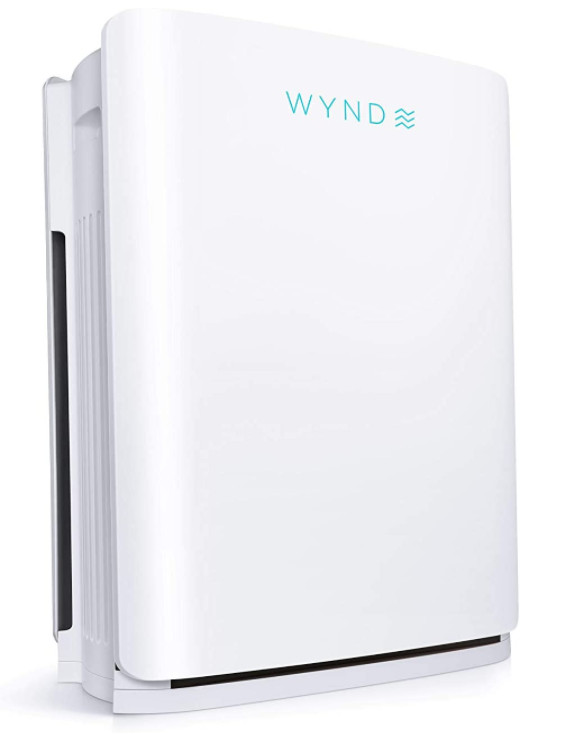 Wynd Home Purifier ($349.00): The Home Purifier is our latest and most powerful product. It's capable of cleaning up to a 1,200 sqft space, and it's HEPA-grade filter and ability to remove even the smallest of particles from the air, making it a favorable pick for those especially sensitive to air pollutants. However, it's most relevant feature during the current situation is the fact that, in laboratory testing, the Home Purifier has been shown to be able toremove over 99.99% of the airborne RNA virus, H1N1, in 60 minutes. Some additional benefits are:
The Home Purifier is compatible with the Wynd app for remote control and integration with other Wynd devices.
With twin V-Series HEPA filters, the Home Purifier is able to filter faster and last longer than normal air purifiers.
In laboratory testing, the Home Purifier filter destroyed 99.97% of Staph and E. Coli bacteria on the material.
The Home Purifier has been tested to be able to remove particles as small as 0.01 microns.
It can remove dust, pollen, smoke, smog, pet-dander, bacteria, mold, and more
Amazon link: www.amazon.com/dp/B083Z2FDRG
Wynd Essentail ($129.00): The Essential is a great fit for a dorm room or learn-from-home setup. It's capable of cleaning a 100 sqft space, so it can cover personal spaces really well. It fits in a cupholder, has a built-in battery, and weighs less than a pound, so you can use it even on the go. Its medical-grade filter is laced with silver to kill germs and it's capable of removing particles as small as 0.3 microns, capturing 99.99% of pollutants, such as pollen, pet-dander, smoke, smog, mold, and bacteria. Some additional benefits are:
It removes 99.99% of particles over 0.3 microns, which is the typical size of pathogen-carrying respiratory droplets.
It was designed by MIT and Nasa engineers, optimizing the airflow to clean your air rapidly
It fits in a cupholder, making it easy for students to take with them wherever they go.
It can connect to the Wynd app for remote control.
Amazon link: www.amazon.com/dp/B07B8LYNCX
Wynd Plus ($199.95): The Wynd Plus is similar to the Essential, except that it has a built-in air quality sensor. For those that want to monitor their air quality and the pollution of the areas they're visiting, this is perfect. The air quality monitor is even detachable, so they can clip it onto their shirt, bag, or take it on a jog. Knowing your environment is especially important during these times, so this pick is perfect for someone who wants to optimize their behavior in order to maximize their health. The Plus has all the air purification capabilities as the Essential as well as the below benefits:
The built-in air quality sensor can tell you how clean your air is and communicates with the air purifier to optimize fans speed.
The detachable air quality sensor can communicate with the Wynd app to keep track of your air quality throughout the day, helping you pinpoint polluted areas.
Amazon link: www.amazon.com/dp/B075RW251N
Why is 70% Ethyl Alcohol Optimal?
griffodistillery.com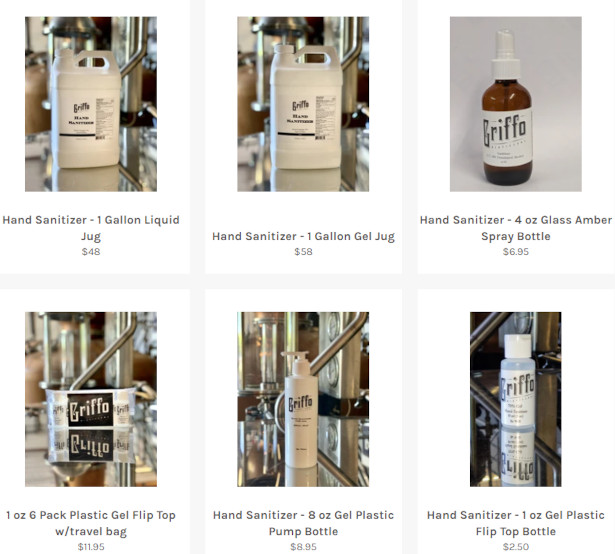 · The gel is comprised of Ethyl Alcohol, Water, MethylCellulose (all of which are food grade materials)
The liquid is comprised of EthylAlcohol, Water, and hydrogen peroxide (all of which are food gradematerials).
Ethyl alcohol based sanitizers, likeours, are actually more effective at inactivating viruses than isopropyl basedproducts. This is because isopropyl alcohol is not active against nonlipidenteroviruses while ethyl alcohol is effective for many hydrophilic viruses..This research and guidance comes from the CDC.
Michael Griffo PhD
· "70%ethanol is the minimum concentration when used in a lab setting for aseptictechnique. You don't want to go lower, because it will not kill themicroorganisms you are trying to kill." 70% is not the minimal. It is the optimal.
Ron Hrstka , Mayo Clinic – Rochester
· Ethanolat 70% can dissolve the lipid cover, pass through and disintegrate theproteinous structure. Lower conc. inadequate to dissolve the lipid, higherconc. coagulates the proteinaceous cover and prevents ethanol from disturbingMO RNA/DNA. This is important in case of virions (SARS-Cov-2) with thick lipidcoat.
Izzettin Hatip-Al-khatib -Pamukkale University
· Ethylalcohol is indeed virucidal against both lipophilic and hydrophilic viruses..Max potency occurs at 70% .
Patrick Were – Kenyatta University
· Theeffectivity of ethanol as e.g. disinfectant or antiseptic agent depends on theconcentration of ethanol-water-mixture: An ethanol percentage of 50-80% destroysthe cell wall/membrane of bacteria by denaturing their proteins and dissolvingtheir lipids (effective against most bacteria, fungi and some viruses;ineffective against bacterial spores). Therefore, the ethanol has to pass thebacterial membrane/wall to get into the bacteria – if you use 100% ethanolinstead, the bacteria get 'sealed' and they will survive… Another mechanismis the high osmotic pressure of ethanol/water-mixtures; and the 70% has thehighest one.
Simon Drescher
Phospholipid Research Center Heidelberg
Essence of Vali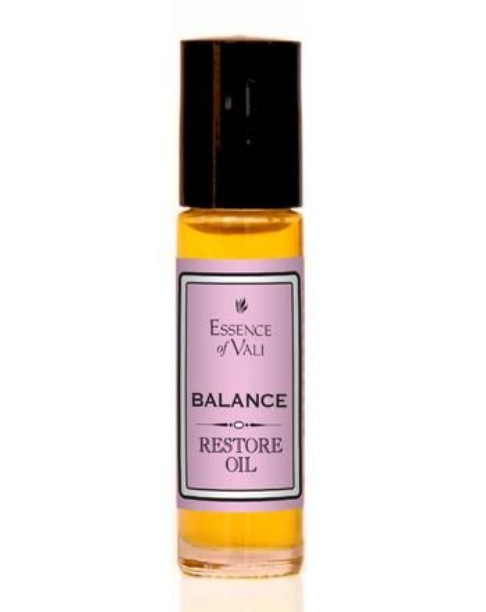 Roll-On Aromatherapy (essenceofvali.com/collections/roll-on-aromatherapy)
Whether you're back at school or work, these portable Roll-On Aromatherapy bottles are convenient and easy to use! Each roll-on comes in 100% natural and vegan essential oil blends of Balance, Calm, Decongest, Detox, Fortify, Passion, Refresh, Relief, Sleep and Uplift so that you can have your choice of wellness and practice self-care wherever you are.
Retail: $12-15 on www.essenceofvali.com
Mermaid Water Hydrating Toner Mist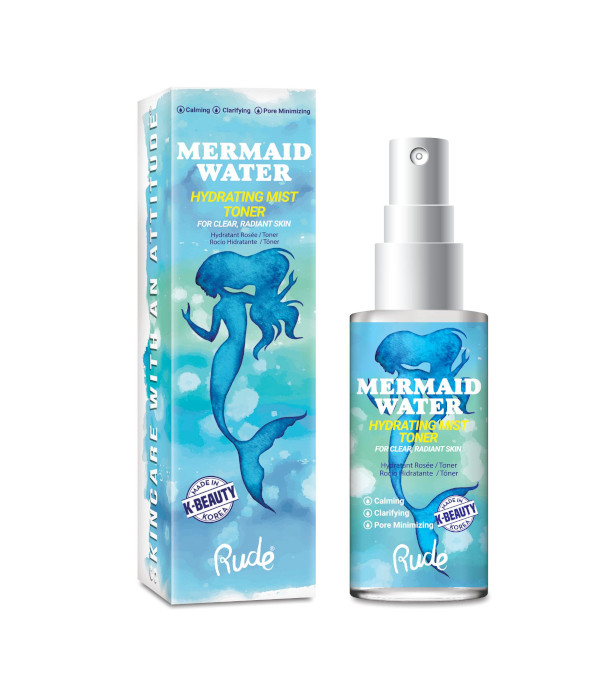 Refresh and hydrate skin anytime, anywhere with a quick mist of this must-have lemongrass elixir! This dual facial spray and toner serves as a detoxifying and hydrating elixir for dry or stressed skin in class or at that work meeting.
Retail: $13.50 on www.rudecosmetics.com
American Provenance
Hand Sanitizer (americanprovenance.com/products/hand-sanitizer?variant=34729471377542)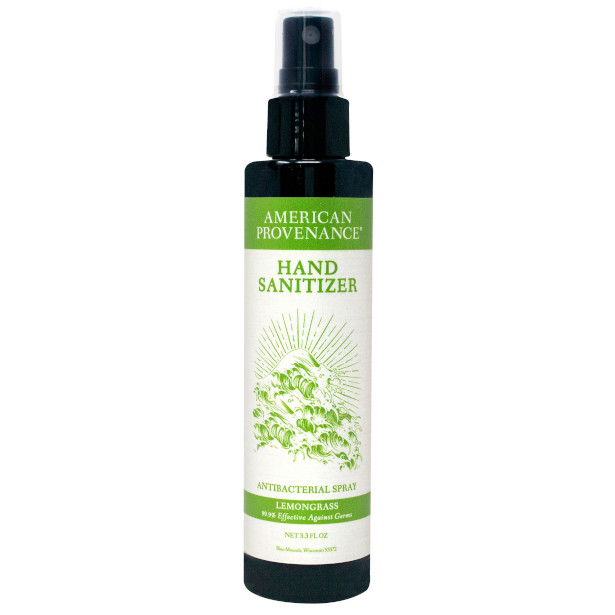 With back to school and work just around the corner, it's essential to have hand sanitizer on deck to keep those pesty germs at bay while on the go. American Provenance's newly relaunched Hand Sanitizers are now available in two different sizes that each feature spray tops and come in your choice of scent of Lavender, Lemongrass, or Unscented. Exceeding the World Health Organization's standards, each sanitizer is made with 80% Ethyl Alcohol and essential oil blends, making it effective against 99.9% of viruses and bacteria, while also supporting our American Farmers.
Retail: $5-17 on www.americanprovenance.com
The New Back-to-College Essential: The Slow-Cooker
Easy, Healthy, Budget-friendly Meals in the Age of COVID-19,
with Love from Zen of Slow Cooking®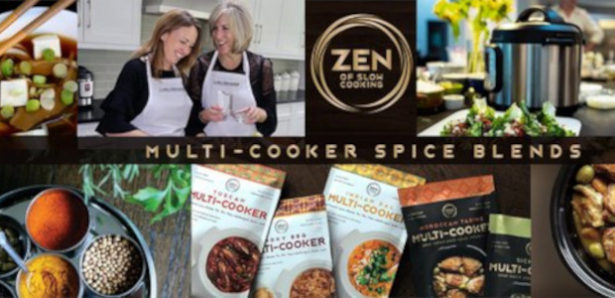 College students are headed back to school, but due to COVID-19, they'll have more to learn. Because dorms are closed or limiting occupancy, students are flocking to apartments. Without those handy dorm meal plans, those who can't afford to order-in nightly will need to (gasp!) learn how to cook.
"When each of my children moved out the dorm and into their first college apartment, I bought them a slow cooker," says Meg Barnhart, founder and co-creator of the Zen of Slow Cooking®, which creates gourmet spice blends for slow cookers and multi-cookers.
"You can't beat them for making quick, healthy, simple meals that are affordable and delicious."
Barnhart should know. She and her business partner, Jane McKay, first created their Zen Blends as a way to draw their families to the dinner table without having to spend hours in the kitchen. The concept: pick a Zen Blend and follow the recipe on the packet. Chop up some fresh ingredients, toss them in your slow cooker, Instant Pot or Dutch oven —and in minutes, a great meal is cooking itself.
That's ideal for college students, who can start the slow cooker before heading to class, or fire up their multi-cooker later, producing a meal in one-third of the time of conventional cooking.
Healthy Meets Affordable: A Find for Budget-pressed Students
More than convenient, this offers significant health benefits. Not only are the ingredients wholesome—vegetables, proteins, whole grains—but more nutrients are preserved during the cooking process.
Zen Blends are health-minded, too. Zen's six globally-inspired ground spice blends (Coq Au Vin, Provençale, Indian Dal, Tuscan, Smoky BBQ and Southwest Fiesta) are carefully crafted from all-natural, non-GMO, gluten-free ingredients, with no or low salt. Plus, they're vegan-friendly.
When it comes to affordability, each recipe makes 4-6 servings for under $20, yielding a school week's worth of dinners—good news for those striving to eat healthy on a budget. According to a Temple University study, 40% of college students can't afford balanced meals.
Designed for Gen Z Palates
Zen's recipes appeal strongly to Gen Zers. (Barnhart and McKay enlist their kids as testers.) Of the 80+ recipes posted on zenofslowcooking.com, many are vegan and vegetarian options.
Zen's top picks for college students include:
Red Lentil Coconut Curry – aka "Vegan comfort food," made with Zen's Indian Dal blend. 10-minute prep time.
Chicken Tortilla Soup – a low-fat soup made with Zen's Southwest Fiesta blend. 10-minute prep.
Carolina Pulled Pork/Chicken or Jack Fruit Sliders – Made with Zen's most popular spice blend, Smoky BBQ. 5-minute prep.
Balsamic Sausages or Italian Bean Soup – Zen's Tuscan blend produces a delicious dinner, plus leftovers for tomorrow. 10-15 minute prep.
Greek Lemon Chicken – A proven favorite, made with Zen's popular Coq au Vin spice blend. 5-minute prep.
Gen Zers will also like that Zen is not just Women Owned, but is a Certified B Corp.—a designation for companies that use their business as a force for good. A portion of every Zen purchase helps provide employment for adults with developmental disabilities, while supporting other non-profits.
Zen Blend Care Packages, Mom and Dad?
Zen Blends are sold at zenofslowcooking.com for $3.50 each, which is also the place to find Zen's Sampler Pack. Featuring one each of Zen's six ground spice blends, it sells for $20 and makes the perfect college send-off or anytime care package.
Zen Blends can also be purchased online at Amazon.com and UncommonGoods.com and at select specialty food stores and Walmarts nationwide.
bambinifurtuna.com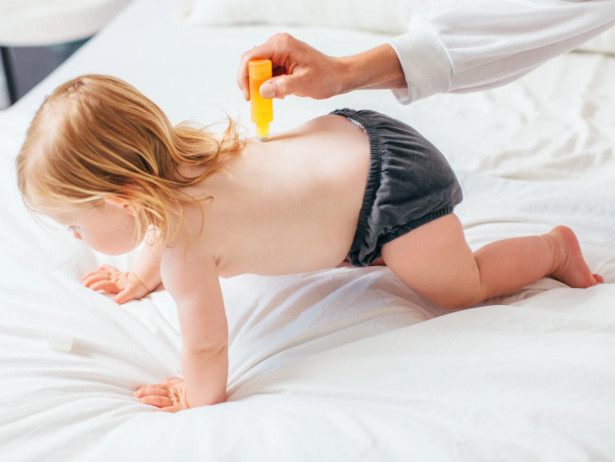 As a philanthropist, model, and loving mother of four – Agatha Relota Luczo wanted her kids to adopt healthier habits earlier in life. Together with her friend & world renowned pediatrician, Dr. Alan Greene, they created Bambini Furtuna to offer parents a suite of topical wellness products formulated to help soothe earaches, tummy trouble, big emotions, & more!
Families are their greatest inspiration & for that reason they are always committed to:
Safety: We make wellness rituals from plants & olive oil – no questionable ingredients! Nontoxic, paraben free, synthetic fragrance free & GMO free.
Sustainability: Our certified organic farm in Sicily is devoted to sustainable and seasonal practices.
Our Ingredients: We capture the potency of our EWG certified herbs and flowers to create safe, gentle and harmonious formulas to help soothe and comfort maladies.
Multi-Step Testing:
Stability testing to ensure products perform to our high standards through storage, transport, & use.
Microbe Batch Testing to confirm no bacterial growth or contaminants.
Safe preservative systems using natural preservatives to prevent contamination and mold while protecting your baby. Our formulas maintain their high hygienic quality and potency over.
And last but not least, 360-degree testing to determine if a product is gentle and baby-safe.
They have wellness rituals for rashes or cuts, peaceful sleep, itchy skin, distressed tummies, ear discomfort & more. You can find their website here: www.bambinifurtuna.com and in the attached is a file for product introduction.
We would love to emphasize on Dreamy Hush Time & Fussy Temper Control as there has been more discussion since Covid has started revolving around anxiety with kids & we believe these two products can help. As cute as our products look, the usage isn't just limited for children. I personally suffer from severe anxiety & depression and I utilize the Fussy Tempre Control when I feel a panic attack coming.
Get ready for the new academic year with HONOR's Back to School promotions
HONOR MagicBook 14 and MagicBook 15 will be available for just £499.99
HONOR Smartphones and the MagicWatch 2 series all included at exciting prices
Today, global technology brand HONOR announces limited edition offers, designed to help students and parents get set for the new school year. A range of its newest and bestselling products will be available to purchase from Amazon, Argos and Carphone Warehouse.
Leading the promotions are the HONOR MagicBook 14 and MagicBook 15. Available at £499.99 (RRP £549.99), the sleek and lightweight laptops offer a magnificent 10-hour battery life. That's enough time to last a full day of classes or a day of movie streaming at the weekend.
For those looking for a new smartphone that doubles up as a gaming device, the HONOR 9X Pro is the ultimate device to navigate between the real and online world. Priced at £209.99 (RRP £249.99), the phone delivers a power graphics performance that elevates any game, whether that's Minecraft, Call of Duty or Football Manager.
The bestselling HONOR MagicWatch 2 is the perfect companion for fitness lovers who are training for their school's sports teams. From £119.99 (RRP starting from £149.99), the smartwatch offers 100 workout modes meaning anyone who is staying active through hiking, swimming or even walking can stay fit and track their goals.
Key offer highlights are as followed:
Smartphone offers
Product
RRP
Promo RRP
Retailers
14th Aug – 8th Sep
HONOR 9X Lite
£199.99
£179.99
Argos
Carphone Warehouse
HONOR 20e
£159.99
£149.99
Argos
Carphone Warehouse
24th Aug – 1st Sep
HONOR 9X Pro
£249.99
£209.99
Amazon
Wareable offers
Product
RRP
Promo RRP
Promo RRP
Retailers
14th Aug – 24th Aug
25th Aug – 8th Sep
HONOR MagicWatch 46mm
£159.99
£139.99
£129.99
Argos
HONOR MagicWatch 42mm
£149.99
£129.99
£119.99
Argos
19th Aug – 8th Sep
HONOR Band 5
£29.99
£27.99
Argos
PC offers
Product
RRP
Promo RRP (18th Aug – 8th Sep)
Retailers
HONOR MagicBook 14
£549.99
£499.99
Argos
Amazon
HONOR MagicBook 15
£549.99
£499.99
Argos
Amazon
About HONOR
HONOR is a leading tech brand for global youth, born during the growth of mobile internet, and shaped by groundbreaking technology resulting from the company's unwavering focus on R&D investment. Embracing every possibility in the era of 5G and AI, HONOR aims to create an intelligent new world for youth by developing a smart living ecosystem and inspirational youth culture. HONOR will continue to set itself apart by discovering the fun in innovation, introducing a tech chic lifestyle, and offering a diverse and open online community for its ardent, growing fan base.
For more information, please visit HONOR online at hihonor.com or follow us on:
www.facebook.com/HonorUK/
twitter.com/UKHonor
www.instagram.com/ukhonor
www.youtube.com/ukhonor
community.hihonor.com/uk
Finite element study shows one book in the backpack weighs 7 books to the spine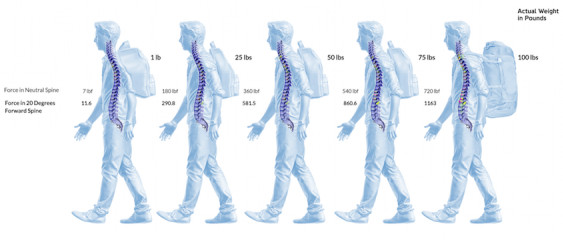 Global Problem
As we consider a return to school, we must start to think of the impact of the backpack. A finite element assessment study showed that a one-pound book in a backpack weighs seven books to the spine. When the student leans forward 20 degrees, then the one-pound book in a backpack exerts 12 books to the spine.
Backpacks are standard load carriers for people of all ages, especially school children and the military. This study describes the effect of forces exerted by specific backpack weights on a model of the spine. It is essential for understanding the load that the spine experiences.
Results
Weight Neutral Spine 20 Degrees Forward
Induced Stress
(N/m2)
(MPa) Added reaction force Induced Stress
(N/m2)
(MPa) Added reaction force
(lb.) (kg) (N) (lbf) (N) (lbf)
1 0.45 2.42E+4
(0.0242) 32.18 7.23 6.44E+5
(0.644) 51.73 11.63
25 11.34 6.05E+5
(0.605) 804.40 180.83 1.61E+7
(16.1) 1293.3 290.75
50 22.68 1.21E+6
(1.21) 1608.8 361.664 3.22E+7
(32.2) 2586.6 581.5
75 34.02 1.79E+6
(1.79) 2380.96 535.28 4.77E+7
(47.7) 3828.2 860.62
100 45.36 2.42E+6
(2.42) 3217.6 723.36 6.44E+7
(64.4) 5173.5 1163
People everywhere have struggled to assess the impact of objects in a backpack to the body in general, and the spine in particular. Backpack use is associated with back pain, intervertebral disc compression, neck pain, altered posture, altered walking mechanics, and plantar foot pressure.
Recommendation of the literature
Weight of Person Lbs. (kg.) Conventional Recommendation Conventional
Actual Weight Allowed Lbs.(kg.)
New Study
Force that the spine sees in neutral (lbf.)
New Study
Force that the spine sees in 20 Forward Flexion (lbf.)
Estimated 6 years old 50 (13) 10% bodyweight 5 (2) 36 58
Estimated adolescent 15 years old 124 (56) 10% bodyweight 12 (6) 110 143
Estimated young adult 18 years old 150 (68) 15% bodyweight 23 (10) 162 261
Estimated young adult 18 years old 200 (91) 15% bodyweight 30 (14) 216 348
Estimated college aged adult 150 (68) 20% bodyweight 30 (14) 216 348
Estimated college aged adult 200 (91) 20% bodyweight 40 (18) 288 464
Previous studies have suggested a safe load of 10% body weight in children and adolescents, 13% and 15% in young adults, and 15-20% in college-aged adults. This study focuses on the force generated to the spine.
Risk:
The first affected are the ligaments. When the ligaments are stressed and are inflamed, then there is a loss of side-by-side range of motion and stiffness. The muscles are also stressed and inflamed. Stressing a muscle makes it stronger. However, persistent eccentric loading leads to intractable pain. The disc spaces are also eccentrically loaded, seeing undue stresses. With constant eccentric loading, the process of wear, tear, and degeneration proceeds. Surgery may be needed.
Prevention:
One Book = 7 Books to the Spine When the force magnifiers are identified at 7X in neutral spine, and 12X in 20 degrees of forward posture, people should be careful with their contents in a backpack.
Thinking About Your Packing Pack only what is necessary. People tend to overpack and bring every possible option available in their backpacks. A person with a hoarding disorder experiences distress at the thought of getting rid of items. Now each item is shown to have consequences to the spine.
Embrace digital textbooks. Digital textbooks are easier to read, access pages and do not transmit forces on the spine.
Embrace Neutral Alignment = Proper Posture Proper posture is the position of
"Ears above the shoulder,
Angel Wings back", = chest open
This position is the most efficient. This proper posture includes your chin being level with the floor, your scapula retracted, and your abdomen firm. Our study shows that in neutral alignment, which is good posture, the forces on the spine are 7.2X the weight. With just 20 degrees of forward posture = poor posture, the force is magnified to 11.6X the weight. This results in a 60% increase in forces.
Wear Both straps. The forces on the spine are the same with one strap or two straps. Both straps allow for a division of the forces that the spine sees. Similarly, with one strap, one side sees twice the amount of forces.
Keep the Backpack Closest to The Body: Closest to the body is the most efficient position for diminishing spine forces.
Develop a strong core and legs. The body provides certain inherent muscle shock absorbers. Building the core muscles with planking for example helps to strengthen the body's force dampeners. Strong thigh muscles help.
New Technology Diminishes Spine Forces Seen in Backpacks Patented technologies (US Patent 9,700,080 B1) address the postural, ergonomic reinforcement of backpacks to diminish the forces seen by the spine with 40 – 70% efficiency.
Reference:
Hansraj KK; Hansraj J.A.; Griffin-Hansraj, M.D.; Kiernan, J.; Subesan, N., Firtat, B.; Elsisi, A.: Backpack Forces on the Spine. Surgical Technology Int. 2018 Nov; 33:361 – 365
About Dr. Kenneth K. Hansraj:
On the forefront of spinal surgery American spine surgeon Dr. Kenneth K. Hansraj is a spinal and orthopedic surgeon specializing in cervical, thoracic and lumbar procedures for example laminectomies and spinal fusions. Dr. Hansraj believes in tailoring the operation to the patient using the latest spine technologies. Dr. Ken is a spinal surgeon at Nuvance Health based at The Vassar Brothers Medical Center in the Hudson Valley, NY
Dr. Ken is the author of the internationally bestselling book, Keys to an Amazing Life: Secrets of the Cervical Spine, (January, 2013), which he was inspired to write based on this concept. Dr. Hansraj is also the author of Bloodless Spine Surgery: Pictures and Explanations. His goal with each of his books is to bring years of accumulated expert medical knowledge to the public at-large in an easy-to digest format and to help countless individuals with ongoing spinal and health issues.
Dr. Ken Hansraj is TV and media trained and has extensive experience with national outlets such as CNN, HLN, CBS, FOX, NBC, ABC, NPR and has been featured globally. Cision® estimates his current media impressions at 9+ Billions.
Innovative New Company Offers Creative Masks for Our Youth
CraftyMask.com Offers Peace of Mind for Parents and Colorable, Washable and Reusable Masks, just in time for Back to School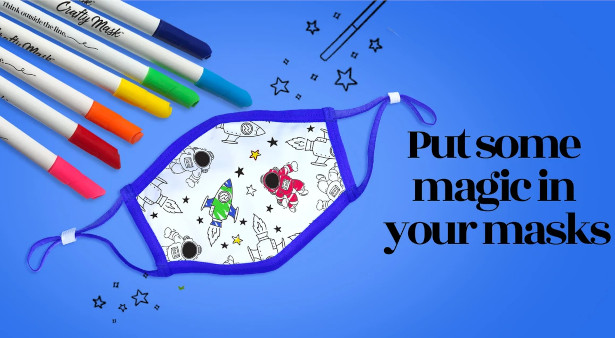 Los Angeles, California August 17, 2020 – Back to school is around the corner and the shopping list is going to look a little different this year. As schools reopen, finding a comfortable, protective, and personalized mask designed for kids has become a key priority for concerned parents and school districts worldwide. Parents are having a hard time finding a mask they can trust and convincing their kids to wear it, let alone keep it on. Solving this important challenge led the founders of the Crafty Mask™ to develop a first-in-kind interactive mask that kids will love to wear.
Each Crafty Mask™ pack comes with 7 reusable, color-in masks, each with its own print, and 7 nontoxic, wash-out markers. Kids can choose a new mask to wear every day of the week and make each mask their masterpiece. The Crafty Mask™ transforms masks into a fun activity that enables kids to express their individuality by making their masks their own – over and over again. The color washes out of the masks so that kids have a clean canvas for their imaginations every day to create all over again. With two uniquely-themed Crafty Mask™ pack collections, "Happy Days" and "Adventure Time", kids will be inspired to get back to doing what they love most while feeling safe to do so.
"My daughter inspired me to start this adventure after I watched her doodling on a face mask at our kitchen table," said Avi Slavin, CEO and Co-Founder, CraftyMask.com. "As a parent, child safety is my number one concern and I know that most parents are struggling with finding the right products to keep their kids safe. My business partner and I created this product to be a mask that parents trust and kids love to wear, protecting themselves and others while harnessing their creativity daily."
The newly launched Crafty Mask™ is addressing a market that most companies have overlooked – our youth! The extensive research and development for this product incorporated feedback from over 50 families. The enthusiasm and positive feedback were overwhelming, so much so that a New York City Charter school volunteered to participate in product testing. The two collections "Happy Days" (think rainbows, ice cream, hot air balloons and butterflies) and "Adventure Time" (with race cars, astronauts and dinosaurs) are available for purchase for $49.99, with 7 reusable masks and 7 wash-out fabric markers included in each pack.
Thanks to Crafty Mask™, there is finally a product for kids that lets everyone breathe easier and kids' imaginations run free. The 2-layer masks are designed for durability and last for over 30 washes, with an adjustable stopper attached to the ear loops to prevent the mask from sliding off. "I am honored to have created a fun product that keeps kids ages 3 to 11 safe, engaged, and inspired," said Elizabeth Volk, COO and Co-Founder, Craftymask.com. "I can't wait to see the magic that kids worldwide create with their CraftyMasks™!".
About Crafty Mask™
Introducing Crafty Mask™️ – a pack of 7 masks and 7 markers that transforms wearing masks into an interactive activity by sparking kids' imaginations and encouraging them to have fun. And when they are having fun, parents are more at ease. The Crafty Mask™️ lets kids express themselves by making their masks their own – over and over again. Each mask can withstand over 30 washes to serve as a fresh canvas for kids to draw on daily. Order today to get free shipping and the CraftyMask™ in time for school. To order and learn more about general and corporate sponsorship information, please visit: www.craftymask.com.
Back to School with Geomagworld
Schools are set to reopen and Geomag's range of educational toys encourage learning out of school.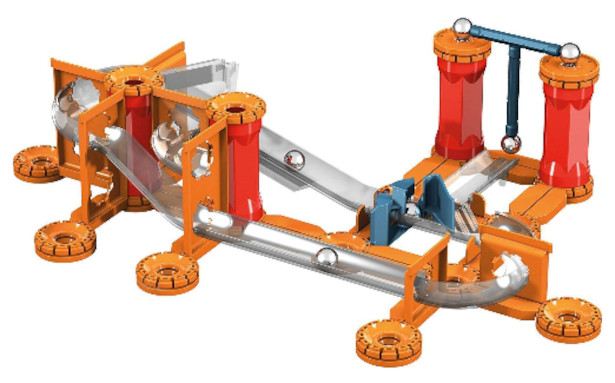 The summer holidays are flying by and they seem to have gone so quick. It is only a few weeks before children return to full-time education and it is never to early to start preparing for when they go back to school.
Learning doesn't stop at school, it's a continuous activity that helps a child develop and understand the world they live in. The key to encouraging a child's growth is through mixed learning styles. School can be heavy in academic principles and can will give a child a good understanding of the methods and values of subjects.
STEM is an important part a child's everyday life. Parents and carers can aid their child's knowledge of these disciplines by encouraging a child to play, learn and explore through fun practical activities at home. These activities will help a child enhance and use a wide range of skills.
Learning starts at home and Geomag have created a range of educational toys which encourage free-thinking, inquisitive play and enhance a child's development. Magnetic toys are a wonderful way to play while exploring science. Geomag opens the door for all children to explore science, creativity, and engineering, all before they encounter it in school.
There are many aspects of Geomag's toys which support learning outside of school. Their magnetic toys are all about invisible forces. Their cubes and sets magically stick together through magnets to unleash a child's creativity and imagination. Seeing gravity, understanding magnetic and mechanical forces and most important of all stimulating a child's curiosity, creativity, and free-thinking.
The Geomag 115 pc Race Track £23.95 from Amazon is an exciting way to play, excite and educate at home. The set has 115 pieces which embraces construction and problem solving. Once created watch as the magnetic cannot shoots the ball through the marble run, by using mechanical and magnetic forces to race the ball through the track at super-fast speeds. Full of invisible forces and packed full of educational elements it's a great way to get children away from screen time and learning whilst playing.
The Geomag Challenge Goal £25 from Amazon is STEM.org certified encouraging hands on learning. Construct the mechanical and magnetic set to create an amazing game.
Push, pull, shoot to see who can shoot the cannon and score the most goals. It can be played alone, but better against friends or family.
Silly Juice – a new line of "seriously good" juices with six unique, tasty varieties

On a mission to help families take a break in their days to play, enjoy, and get silly, the fun-filled collection of juices include:
· Cool Blue Freeze – an icy blend of blueberry, apple and lemon that is filled with chills
· Orange Cream – a savory burst of creamsicle flavor that tastes like sunshine on a beautiful summer day
· Pink Strawberry Swirl – a magical swirl of strawberry, apple and cherry to create a hint of cotton candy tang
· Red Apple Cherry Blossom – a rich combination of apples and cherries that come together for a fresh fall taste
· Watermelon Fruit Punch – a refreshing mixture of watermelon, apple, lemon, cherry and pineapple for a burst of fruity flavor
· White Grape Burst – a crisp white grape taste profile that provides a silly, yet extraordinary flavor experience
All Silly Juice varieties are designed to make consumers taste buds dance, and are made with real juice, no high fructose corn syrup, are non-GMO, gluten-free, low in sodium and contain no added colors.
Silly Juice retails 12-packs of all flavor varieties online for $15.95 at their direct-to-consumer website: SillyJuice.com.
etnies has a range of black shoes designed for lil cool dudes and chicks! All of the shoes are designed to be breathable & durable to ensure maximum comfort!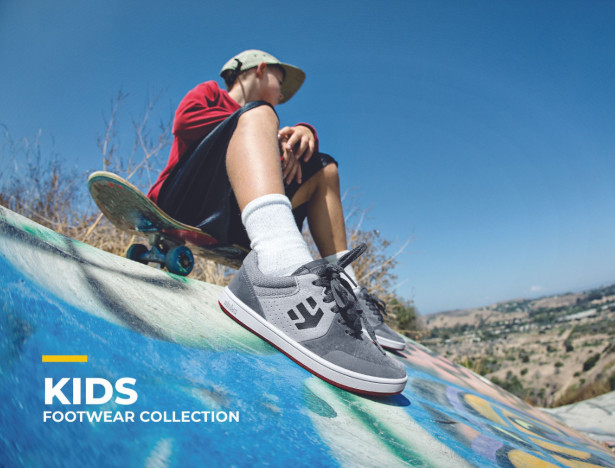 Skullcandy has headphones that are great for homeschooling or for watching Youtube videos after school.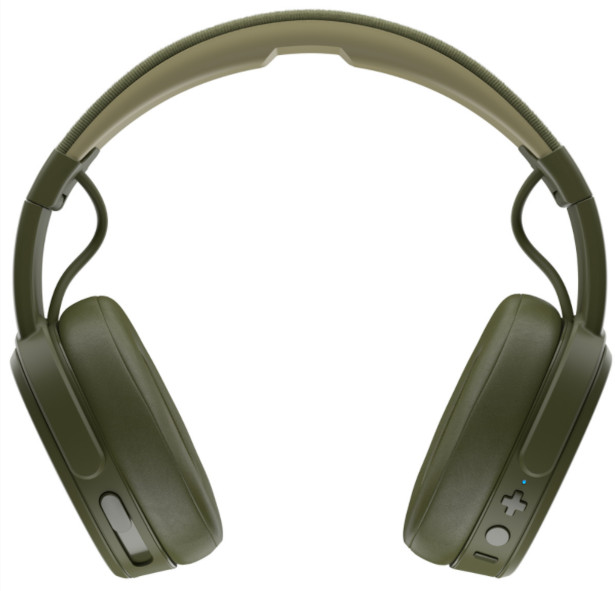 The Seed Shrine
www.theseedshrine.com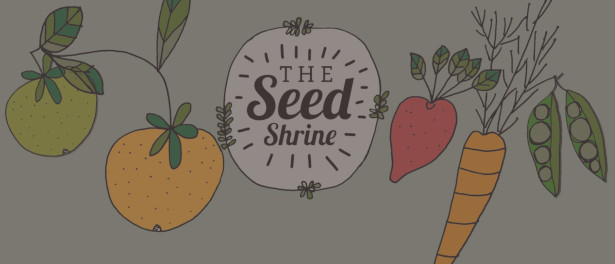 Audrey Hepburn said, "To plant a garden is to believe in tomorrow", and no one has higher hopes for the future than The Seed Shrine founder, Liz Miles. Her company gives home gardeners access to a variety of unique commercial-grade seeds. The annual and monthly seed subscriptions are a well-timed gift for anyone looking to forego the grocery store and expand or pioneer a backyard garden.
Individual and bulk orders also available as well as thematic gifts including:
– Fiesta Pack, giving recipients cilantro, onion, cabbage seeds to dress their tacos
– Power Greens, for homegrown greens to create the perfect green juice or smoothie
All include free shipping and are packaged in handmade, compostable seed envelopes from repurposed brown grocery bags, which give a personal touch.
Growing one's own produce is the hobby du jour. Seed suppliers are hustling to keep up with demand as green thumbs crop up all over the country. It's a fresh activity that's kid-friendly, battles boredom, and limits food insecurity. But continuous access to fresh produce isn't the only benefit. Studies show gardening also nurtures mind and body, encouraging exercise and elevating the mood.
Gifted seed packs are also ideal for birthdays, wedding favors, first day of school gifts, and give holiday recipients something to look forward to as winter months keep them cooped up.
Bailey Bloom and the Battle of the Bug Paperback
by Jill Rosensweig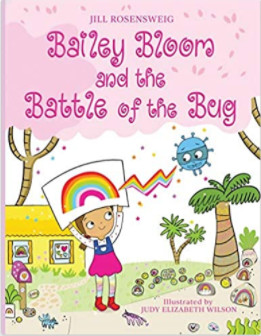 Bailey Bloom loves to play superheroes with her two best friends, Zoey and Rose. The three girls dream of a day when they can fly through the air, saving princesses in far-off lands. But when the girls learn that Coronavirus is spreading through their town, they quickly realize that they already have what it takes to be real-life superheroes as they help those in need.
A delightful celebration of friendship, kindness, and overcoming adversity, Bailey Bloom and the Battle of the Bug will empower and inspire hope in young readers during the pandemic and beyond. Parents can also use this book as a resource to facilitate discussions with their children about Coronavirus, both in terms of what it is and how it is affecting them.
A portion of the proceeds from every sale will go to No Kid Hungry, a national campaign run by Share Our Strength, a non-profit organization, which is helping feed hungry children in some of America's poorest communities during the pandemic.
Kambukka lunchtime essentials for the return to school
As parents and children across the UK are starting to prepare for the return to school, drinkware brand Kambukka has a range of easy-to-clean water bottles and food jars that put hygiene at the forefront.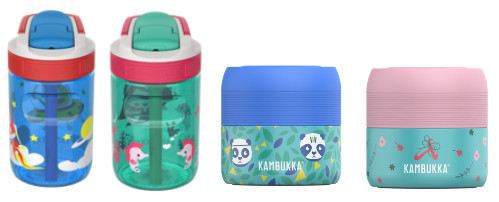 Effortless to clean and maintain, all of Kambukka products are dishwasher safe allowing effective cleaning after every use. The childrens Lagoon range is BPA free and made with a Tritan body, meaning that no trace of stains, discolouration or odours are left after cleaning.
With functionality also core to the range, the Lagoon water bottles have an easy-to-use drinking spout and straw, a favourite for kids, whilst all products are 100% leak-proof meaning no more school bag spillages.
The Bora food jar takes lunchtime to the next level, keeping food fresher than fresh from morning to midnight and hot for 6 hours straight. The jar includes an air vent to let off steam and avoid pressure build-up.
Kids can choose from a wide range of colourful and bold product designs. The food jars include a prima ballerina and chief panda design, whilst the water bottles feature everything from ocean mermaids to happy aliens and superheroes.
Kambukka's products are available to purchase online at kambukka.com and select retailers in the UK including Robert Dyas and Debenhams.
Lagoon water bottle (400ml) RRP £15.95 – Kambukka
Bora food jar (400ml) RRP £34.95 – Kambukka