BLACK FRIDAY/CYBER MONDAY 30% DISCOUNTS www.jewelzondemand.com Each Piece is Original.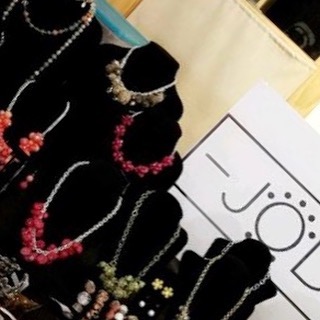 TWITTER | INSTAGRAM | FACEBOOK 
Jewelz on Demand (JOD) is an online store that produces beautiful handmade jewelry for women. JOD produces one of a kind pieces in addition to providing an inventory on some products. JOD works with semiprecious and manufactured materials to produce colorful and exciting jewelry.
Black Friday and Cyber Monday deals at 30% discount.
We can be found on www.jewelzondemand.com
Jewelz on Demand is a company that prides itself in beautifully hand made jewelry produced right here in the USA. Each piece is an original and although some may look similar there are no two items exactly alike. You have the option of requesting the length of your necklace and bracelets and you may also request your jewelry in an alternative color than that displayed. Whilst pleasing you is our ultimate goal we do however must advise that provision of specific colors are dependent on availability. We will continuously make more designs options available to you so keep checking the site for more options.
You will find that our jewellery are perfect gift items for birthdays, Christmas, Mother's day, graduations, proms or any other occasion when you require something special for that family or friend.
All orders are processed in a timely manner and because we aim to get your orders to you on time, this may on occasion be subject to increased shipping cost. Shipping overseas is also available at additional cost.