Black Friday Jewellery Discounts across site (10,000+ pieces to choose from) >>>> www.jewellerybox.co.uk
Black Friday: Spend Over £25 and get FREE Silver Christmas Tree studs for FREE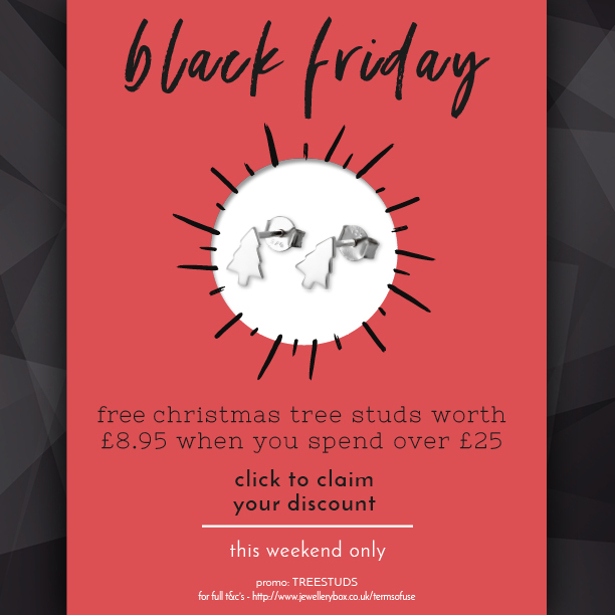 FACEBOOK | TWITTER | PINTEREST | INSTAGRAM
Find gold and silver jewellery for fashion jewellery prices at JewelleryBox.co.uk, with extra Black Friday weekend discounts. Choose from an exciting range of 9ct gold and sterling silver earrings, necklaces, rings and more now! Over 10,000 unique pieces of sterling silver & 9ct Gold Jewellery.
UK Next Working Day Delivery & Same Day Dispatch! Order on 02033974169 / JewelleryBox.co.uk
An online jewellery retailer based in South London on a mission to show the world you can buy real jewellery at costume jewellery prices.