Black Micellar Water Launches The New Little Black Dress Of The Beauty World!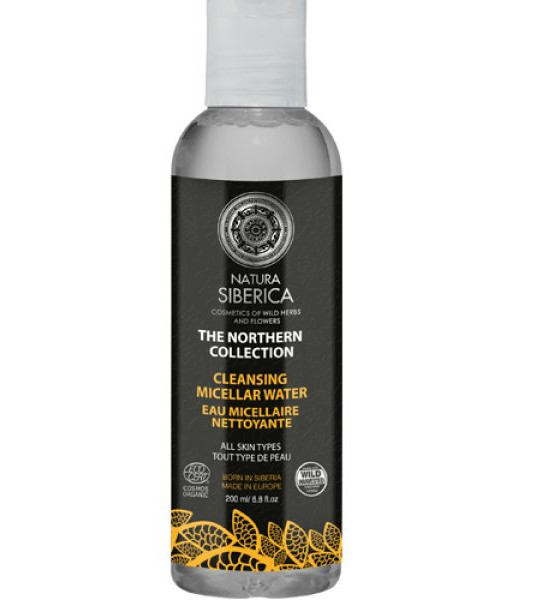 FACEBOOK | INSTAGRAM | TWITTER
Black Cleansing Micellar Water has gone on sale for the first time this week, promising all the beauty benefits of normal micellar water and more -thanks to the inclusion of this year's hottest beauty ingredient.
Combining two success stories –micellar water and super-ingredient charcoal –the Black Cleansing Micellar Water by Natura Sibericais set to become the beauty 'it' product of the season.
As part of Natura Siberica's award-winning Northern Collection, the Black Cleansing Micellar Water uses activated charcoal that acts like a magnet and helps draw out dirt, oil and impurities from pores around the face and eye area, leaving the skin deep cleansed and feeling fresh and rejuvenated.
And, featuring a unique blend of herbs and berries including organic extracts of melilot, wild northern cloudberry, limonniknanaiand organic birch, the Black Cleansing Micellar Water infuses the skin with valuable vitamins and oils, promotes its anti-oxidant resilience and stimulates renewal of the skin.
Natura SibericaUK Brand Manager, Jessica Smith commented: "We have followed all the exciting beauty developments of late and then taken it to the next level, producing a 'must have' skincare product that is accessible to all with the Natura SibericaBlack Micellar Water."
The Black Cleansing Micellar Water is available at www.naturasiberica.co.uk from this week –priced at £12.99 for 200ml.