BLOG, MOTHER'S DAY WITH AVON! By distributor, retailer & business woman Latoria Bolden!
Latoria Bolden
FACEBOOK | TWITTER | GOOGLE+ | PINTEREST | INSTAGRAM
If you didn't know, Mother's Day for 2018 will be May 13th, have you prepared yourself to honor that special lady in your life! After all she gave you LIFE! Let's be humble and grateful for that.
Mother's Day dates back to 1908 by Anna Jarvis who held a memorial for her mother at St. Andrew's Methodist Church in Grafton, West Virginia. Her campaign for "Mother's Day" was recognized as a holiday in 1905 when her mother died.(source: Wikipedia) She was an activist who cared for wounded soldiers back in the American Civil War. It's always fun to know a little history and how some of these holidays came about.
Avon has graced us for over 125 years dating back to the 1800's by our founder Mrs. Albee, who sold AVON door-to door and to this day AVON has sold over a million-dollar worth of products with over 5 million representatives worldwide. Avon till this day is growing rapidly and with even better products than before. I wanted to introduce a couple of goodies that AVON will be offering this Mother's Day Campaign that will include a variety of Bundles that I'm sure your mother will enjoy. Below are just a few highlights on what AVON has to offer.
AVON GIFT BUNDLES
Bath & Body Bundles- Senses Sweet Lemon Blossom & Basil Collection Set, a 4 piece gift set that comes with moisturizing Body Lotion, refreshing body spray, hydrating shower gel, and a loofah. Value. $14.00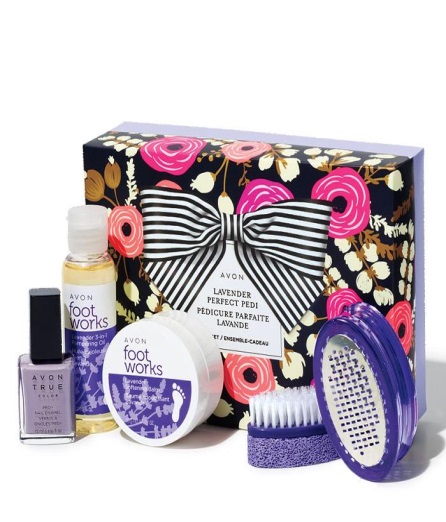 Skin So Soft Original Gift Set(s)- a 3 piece gift set that comes with replenishing hand cream, creamy body wash, and body lotion. Value. $14
Planet Spa-Blissfully Nourishing 3-Piece Set- a relaxing spa experience that includes African Shea Butter body was, body scrub, and 6.7 fl. Oz body butter. Value. $20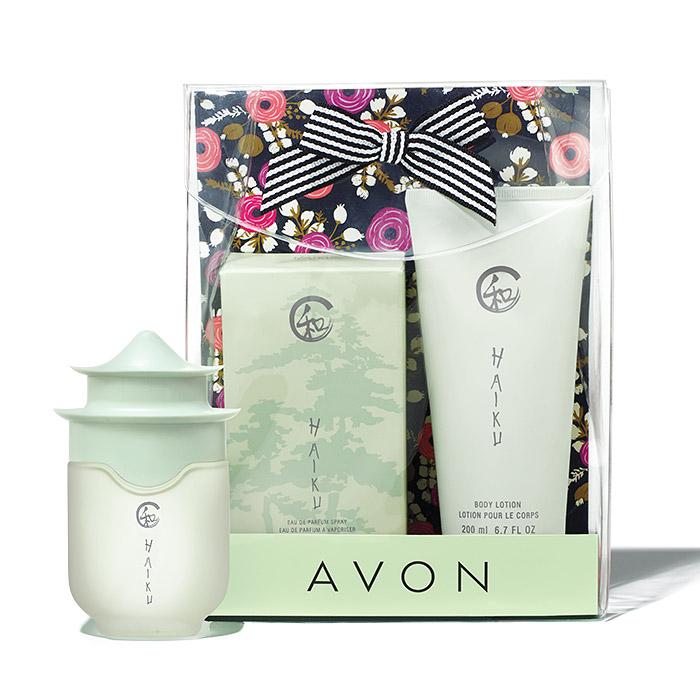 AVON SCENTS FOR HER
 Better Than Flowers Far Away Gift Set- Includes a 3-piece set that includes 1.7 fl. Oz parfum bottle, body lotion and a gift bag for your gift. Value. $18
Haiku Reflection Collection-This elegant scent includes shower gel, body lotion, reflection perfumed skin softener, and 1.7 fl. Oz Haiku Reflection Parfum. Value $23.00
That is just a taste of what AVON has to offer. See more of AVON'S Scent for Her Here.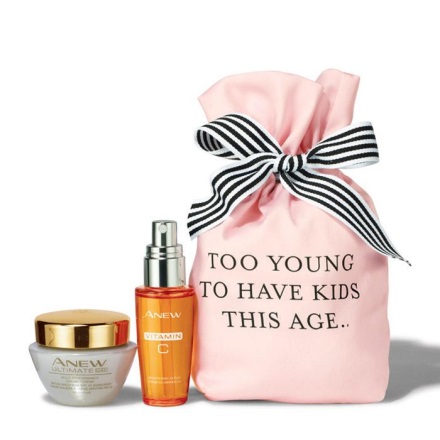 Is your mom into Jewelry? AVON has some gorgeous pieces your Mother will adore.
Pearly Perfection Statement Necklace and Earring Set- Includes a double-layered statement necklace with a round and teardrop-shaped faux pearls. This necklace is 16.5 in length. Value.
$34.99
Flower Market Peralesque Brooch-Better than flowers, This Flower Market Collection features a gold tone and enamel-like accent, embellished with faux pearls and clear Rhinestones. Value $12.99
In Conclusion, AVON has many gift ideas for your Mother and the entire family. What will you get your Special lady this Mother's Day Season?
Learn More About LaToria Bolden, Avon Representative at: avirtuousbeginning.net and order AVON'S Mother's Day Gift Guide Here at: youravon.com/latoriabolden