SEVENS HEAVEN
BEN RYAN, in conjunction with TOM FORDYCE
Published by Weidenfeld & Nicolson in hardback, eBook and audio on 31 May 2018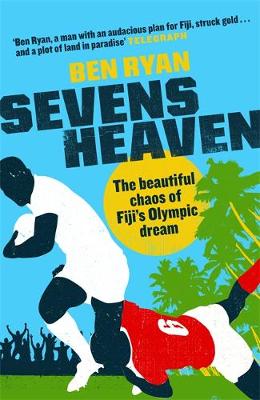 Summer, 2013. Ben Ryan, a red-haired, 40-something, spectacle-wearing Englishman, is given 20 minutes to decide whether he wants to coach Fiji's rugby sevens team, with the aim of taking them to the nation's first-ever Olympic medal. He has never been to Fiji. There has been no discussion of contracts or salary. They have no money, no resources, and a long, sad history of losing their most gifted players to richer, greedier nations. But Ben knows that no one plays rugby like the men from these isolated Pacific islands. He says yes.
And with that simple word he sets in motion an extraordinary journey that will encompass witchdoctors and interfering prime ministers, sun-smeared dawns and devastating cyclones, intense friendships and bitter rows, phone taps and wild nationwide parties. It will end in Rio with a performance that not only wins Olympic gold but reaches fresh heights for rugby union, making Ben and his 12 players living legends back home.
Written in conjunction with Tom Fordyce, the BBC's chief sports writer, Sevens Heaven is the feel-good story of how one man changed a nation, how that nation changed the man and how together they made sporting history.
Ben Ryan says: 'I'm so excited to be sharing my story with the wider world. I could never have guessed the challenges, thrills and emotions that would follow from that first naive job acceptance. It would end up being a sporting adventure like no other, but about so much more than sport too.'
About the author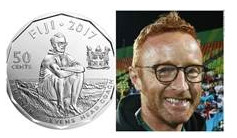 Ben Ryan is one of the most successful rugby coaches in the history of the game, and the man who took Fiji to rugby sevens Olympic gold in Rio 2016. It was the island nation's first Olympic medal of any colour (see table below!), and was recognised by the International Olympic Committee as the best male team performance at the 2016 Games. Ben, coach of England's sevens team from 2006 to 2013, also took Fiji to two Sevens World Series titles, and after the team's triumph in Brazil became Chief in the province of Serua, as well as being awarded the Companion of the Order of Fiji, the nation's highest order. He is now a consultant to various leading organisations, including Wales Rugby Union, NBA franchises, Nike, HSBC and World Rugby.
Sevens Heaven by Ben Ryan is published by Weidenfeld & Nicolson in hardback, ebook and audio on 31 May 2018.