Queen of Empire by HR Moore
Who doesn't need a little escapism at a time like this, and with a good helping of romance thrown in, you can't go wrong with a fantasy romance like Queen of Empire by HR Moore.
Buy now at :- www.amazon.com/Legacy-Mind-Relic-Trilogy-Book-ebook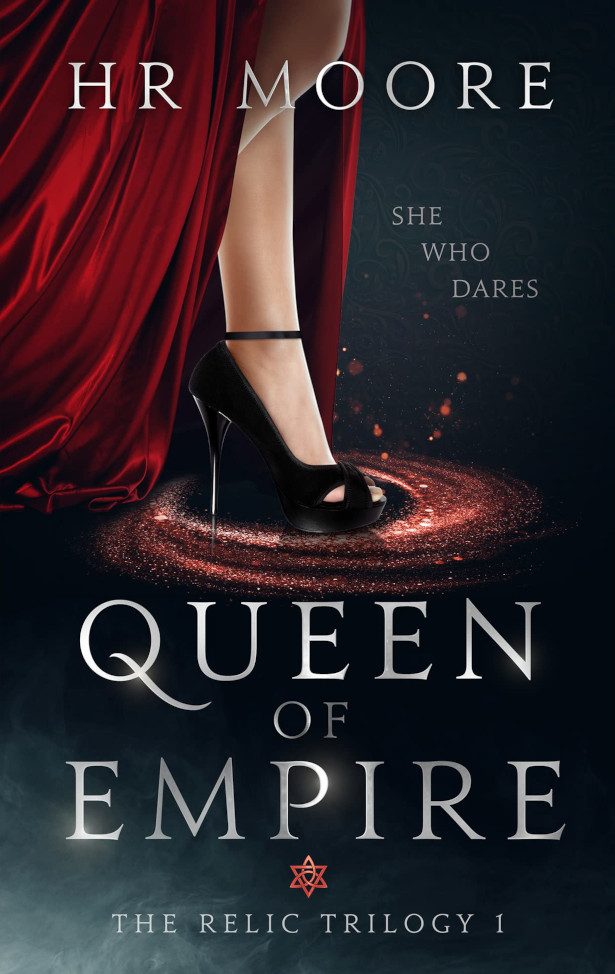 If your mum loves Divergent, Outlander, or A Discovery of Witches, then look no further! She'll love jumping into this on Mothers' Day.
Queen of Empire: A fantasy romance (The Relic Trilogy Book 1) Kindle Edition
by HR Moore (Author) Format: Kindle Edition
About HR Moore
HR Moore is a fantasy romance and speculative fiction author. She loves books that combine a gripping, fast-paced plot with an escapist setting and epic romance. Some of her favorite authors are Sarah J Maas, Deborah Harkness, Christina Lauren, Jennifer L Armentrout, Sally Thorne, and Ilona Andrews.
She was born in Germany, and having lived in Dorset, Aberdeenshire, Devon, Fife, London, Hertfordshire and Bristol, she now lives with her husband and daughters in New Hampshire. When she's not reading, writing, or imagining how much better life would be with the addition of a springer spaniel, she enjoys cooking, taking photos, and making hats.
PERFECT FOR FANS OF JENNIFER L ARMENTROUT AND SARAH J MAAS.
'I COULDN'T PUT IT DOWN' The Resident Magazine
'WORDS CANNOT ADEQUATELY DESCRIBE THIS ENCHANTING BOOK!' Taking it One Book at a Time book blog
'DRAMA AND ACTION FROM THE OUTSET…THIS TRULY IS AN INCREDIBLE STORY' The Pursuit of Bookiness
Anita has never been ordinary; she's stuck out like a sore thumb her entire life. Not only can she see the energy of others, a rare skill, but she's won every physical challenge she's ever entered. So when the powerful, good looking Descendants, Marcus and Alexander, mysteriously arrive in Empire, her difference attracts and keeps their attention.
Once in Empire, the sudden death of ruling Body Descendant, Christiana, sets in motion a number of events; a quest for the treacherous Austin to find the girl Christiana had been looking for; a challenge where Anita stands out more vibrantly than ever before; a perilous dip in the world's energy; and a dangerous belief among the people that they will never truly be free.
Powerful factions form within the ruling elite, and when a trusted friend and mentor reaches out to ask for Anita's help, she has to make a choice: help her friend and betray the one she loves, or do nothing and watch the people starve.