BOOK: The Wrong Side of Comfortable , by Amy Charity, who inspires high performance. www.amymcharity.com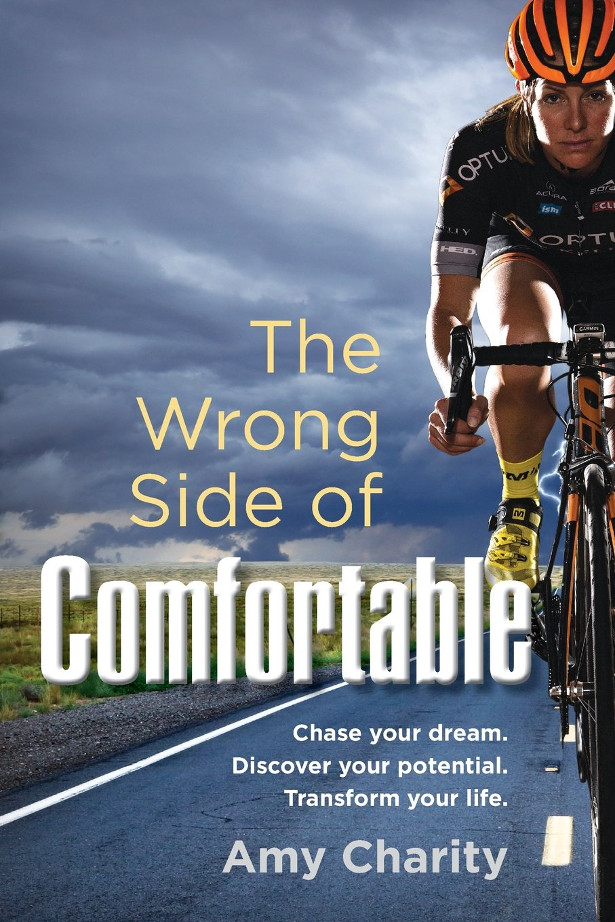 INSTAGRAM | FACEBOOK | LINKEDIN | TWITTER
The Wrong Side of Comfortable – Chase your dream. Discover your potential. Transform your life. is the motivational book that will inspire you to step outside of your comfort zone.
Amy Charity had a dream, the drive, and the will to give it a shot. When Amy Charity was a kid, she loved sports. Little did she know that at the age of 34, she would dramatically transform her comfortable life and launch a career in bike racing. She was married; had a solid group of tight-knit friends; loved where she lived; and held an incredible job with a promising future. However, she was willing to risk it all to pursue her dream. A dream that would take her and her bike globally over the next few years and capture a national title. Amy Charity's insights will inspire readers to spend time outside of their comfort zone and discover their potential. Her positive mindset, coupled with motivation, grit and mental toughness demonstrate how simple concepts and incremental action may lead to successful outcomes.
It is never too late to find something that makes you feel alive.
Within The Wrong Side of Comfortable is Amy's inspiring journey of transforming her life to pursue a dream. Throughout her pursuit, there were unbelievable heart-wrenching low points and euphoric high points. Those points revealed and carved life lessons:
Developing strategies for taking risks
Maintaining relationships
Adapting in the most challenging circumstances
Embracing the core of maintaining integrity
Bike racing is simply the metaphor for life lessons that can be applied throughout one's life. By the end of The Wrong Side of Comfortable, you will have an inspiring and useful guide to tackle your fears and pursue your passions.