Boost your brain power with Bioglan Calamari Gold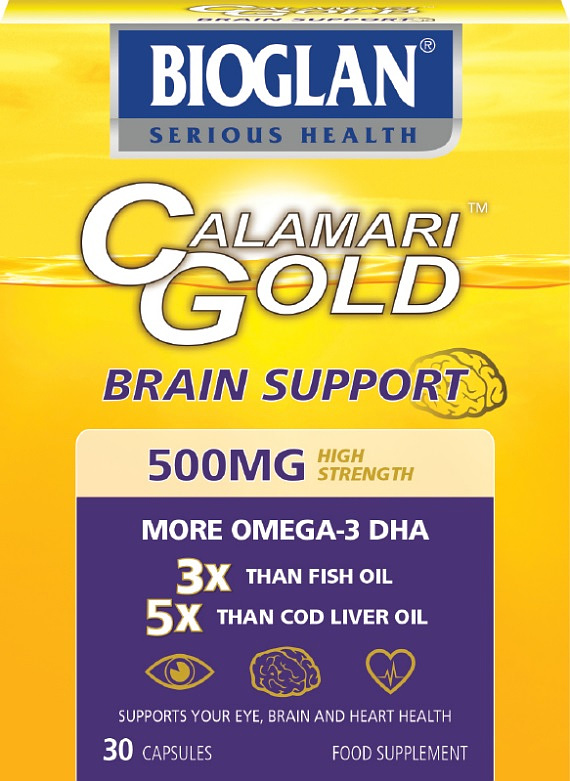 Crucial to maintaining eye health, especially as we age, Omega-3 DHA accounts for up to 60% of the polyunsaturated fatty acids present in the retina within the eye.
It also helps build brain cell membranes, reduce inflammation, promote healthy blood flow and encourage the growth of new brain cells.
Well documented side effects include improved memory and mood.
Studies also suggest that maintaining a healthy level of Omega-3 I your diet may provide some benefits to a wide range of other conditions, including cardiovascular disease, depression, asthma and rheumatoid arthritis.
Every Bioglan Calamari Gold 500mg capsule contains a potent 500mg dose of Omega-3 DHA, compared to standard Fish Oil (60 mg) and Cod Liver Oil supplements (40mg).
Directions for Use: Take 1-2 capsules per day with water after food. Not to be taken on an empty stomach or chewed. Swallow whole.
Bioglan Calamari Gold 500mg is available from Holland & Barrett, £19.99/30 capsules.