Bowflex® SelectTech® 560 Dumbbells replaces an entire rack of Dumbbells – a fully interactive experience with integrated and proprietary 3DT™ electronic sensor features a rep counter >>> www.fitness-superstore.co.uk/bowflex-560-selecttech-dumbbells-pair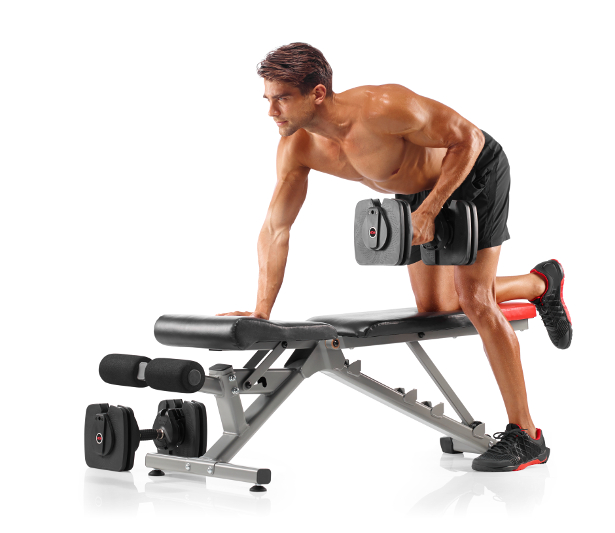 FACEBOOK | TWITTER | GOOGLE+ | YOUTUBE | PINTEREST | INSTAGRAM
Bowflex® SelectTech® 560 Dumbbells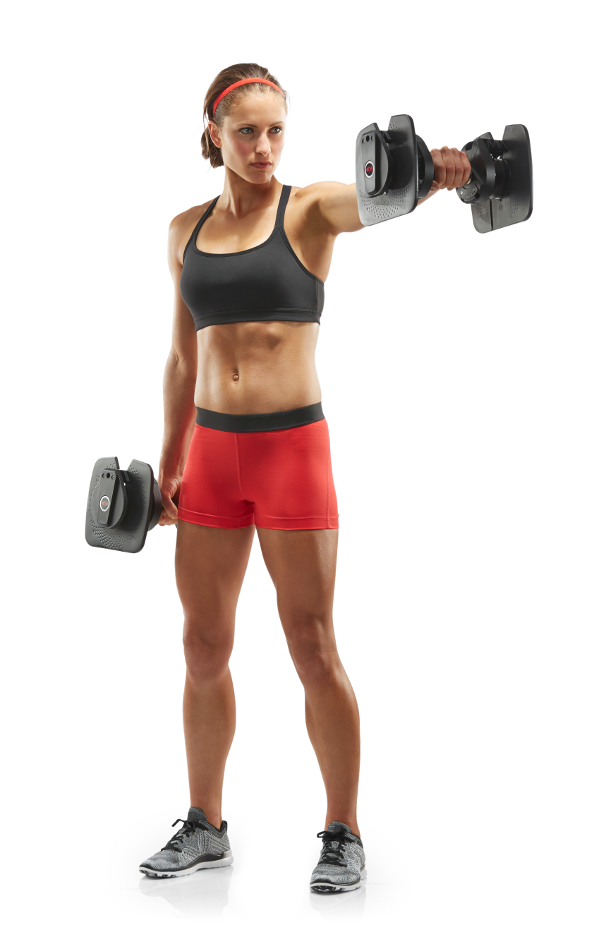 The Bowflex® SelectTech® 560 Dumbbells are the first-ever smart dumbbells, offering users a fully interactive experience to work out harder and smarter. The dumbbells act like a personal trainer to guide users through every exercise while tracking reps, sets, calories burned, as well as providing feedback on form.
An integrated and proprietary 3DT™ electronic sensor features a rep counter that records the distance of the first rep to measure all remaining reps against. This ensures that the full range of motion is reached for each rep. The sensor displays the current rep count and provides an audible cue when each rep is completed.
The new, revolutionary 3DT app wirelessly transfers data from users' workouts via Bluetooth® Smart technology and automatically syncs data to iOS and Android devices. Users can track goals, progress, calories burned, heart rate and share results with friends. In addition to workout tracking options, users have access to a library of 70 video exercises and six workouts, as well as a six-week challenge program.
Created specifically for in-home use, the innovative design reduces the number of separate dumbbells from 32 down to only two – maximizing space savings and storage. In addition, changing the weight is as easy as twisting the handle to adjust weights incrementally from 5 to 60 pounds to create a customized strength workout.
The Bowflex® SelectTech® 560 Dumbbells are currently available online at Fitness Superstore
BOWFLEX® SELECTTECH® 1090I DUMBBELLS
SERIOUS WEIGHT TRAINING
Weights adjust from 4 kg (10 lbs) to 41 kg (90 lbs). Easy-to-use selection dials for adjusting weights. Replaces up to 17 pairs of dumbbells. Sold as a pair.
See more at :- www.fitness-superstore.co.uk/bowflex-4-41kg-selecttech-dumbbells-pair