CALL THE MIDWIFE SERIES SEVEN
OUT ON DVD 26th MARCH 2018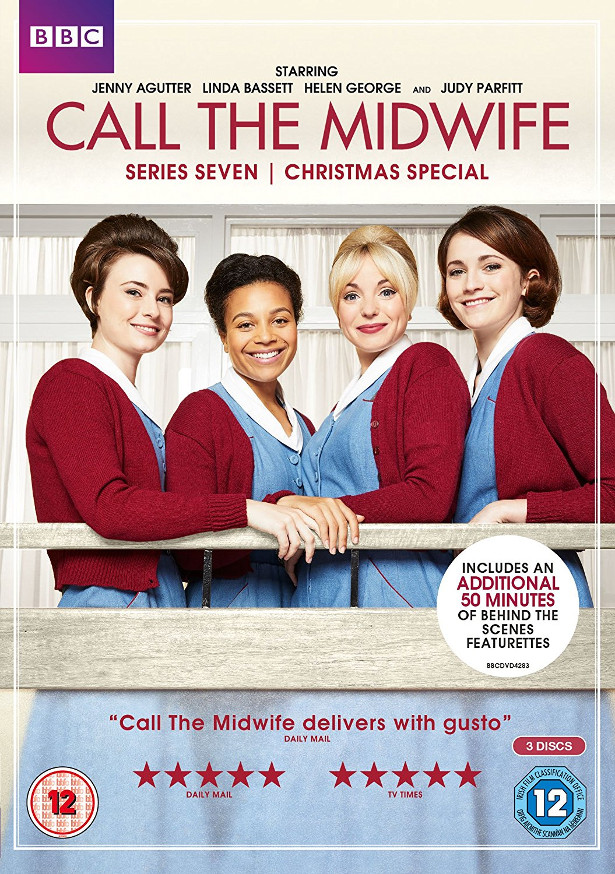 Call The Midwife, the smash hit BBC series created by Heidi Thomas, inspired by the memoirs of Jennifer Worth and starring Helen George, Jenny Agutter and Stephen McGann among its stellar cast, returns for a seventh series on DVD and is available to pre-order now.
Series seven sees the nuns and nurses of Nonnatus House tested, both personally and professionally, as never before. They find themselves facing a wide range of challenging issues from breech birth to cancer, Huntington's chorea, cataracts and unmarried mothers.
Poplar welcomes a new midwife, Lucille Anderson (Leonie Elliott), the first West Indian midwife to be featured as a series regular. Elsewhere, Trixie (Helen George) and Christopher (Jack Hawkins) continues to develop their romance, and Tom (Jack Ashton) and Barbara (Charlotte Ritchie) enjoy life as a married couple. Nurse Crane (Linda Bassett) finds her authority questioned from an unexpected quarter, and Sister Monica Joan (Judy Parfitt) is forced to accept her failing faculties. While Dr Turner (Stephen McGann) and Shelagh (Laura Main) find their lives turned turned upside down when they hire au pair.
Additionally, Call The Midwife Series 7 DVD release includes the latest Christmas Special and DVD Extras that feature behind-the-scenes interviews and featurettes, making this the perfect Mother's Day gift.
RELEASE DATE: 26th March
DVD RRP: £20.42