Celebrate Father's Day with 'The Unlosable Socks' from Cabaia ! www.cabaia.co.uk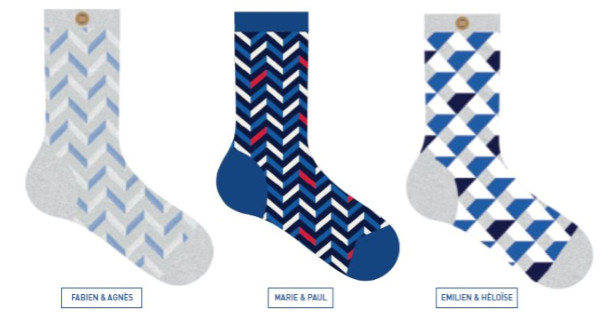 FACEBOOK | INSTAGRAM
This Father's Day, 17th June 2018, treat your dad to something he'll really appreciate from Cabaia 'The Unlosable Socks' (www.cabaia.co.uk). Cabaia has got the solution for all the father's out there always losing their socks, thanks to the magic wood button. Cabaia socks were created to never lose socks again with their unique design of the 'magic button'. The high quality socks come with a button and button hole to connect them before washing and will stay together throughout the entire process of washing and drying. The premium material and stylish designs make them the perfect Father's Day gift.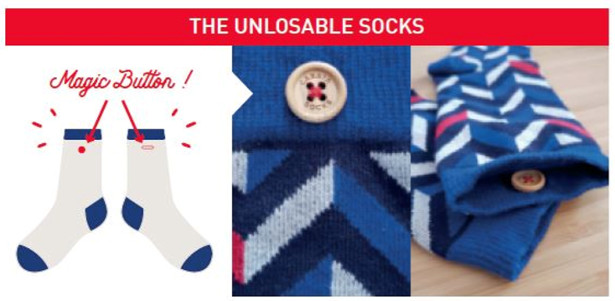 RRP: £9 Cabaia's ethos was born of a desire to inject a sense of fun and playfulness into seasonal products, and for SS18 they're also launching a range of coloured and customisable flip flops. In each pack, customers will receive a pair of flip flips and two pairs of straps – so you can update your flip flops to match your mood or outfit. They come patterned or single coloured with recycled rubber sole for premium comfort – a great way to update dad's wardrobe for Summer!

RRP: £25 (one set of soles and two sets of straps)
With successful pop-ups already having run across Europe in Bluewater, Silverburn, Galleries Lafayette, Printemps and Bon Marche, Cabaia brings the excitement and energy into your brand with its playful attitude. Say Bye to your old-fashioned accessories, and welcome the Cabaia concept made in Europe, full of fun and colours – check it out today.
Stockist details: www.cabaia.co.uk