Celebrate Valentine's Day with Cramele Recas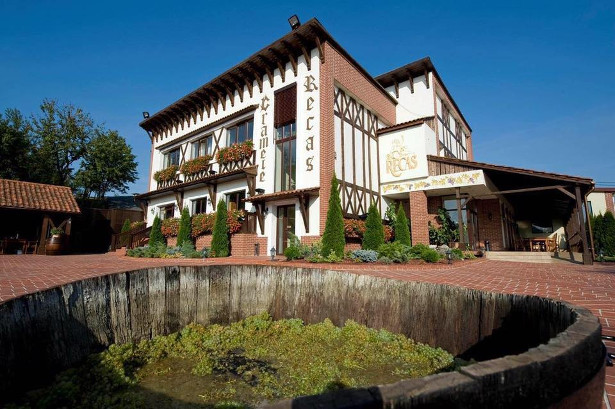 FACEBOOK | INSTAGRAM | TWITTER
To mark Valentine's Day, Cramele Recas, the consumer's favourite Romanian winery, has chosen a selection of delicious wines from its portfolio as the perfect way to celebrate. Not only are each of the wines a great way to enjoy the romantic day, but they also make thoughtful gifts that work for every budget.
The ancient Romanian spring tradition, Martisor, where men offer the women that they love a gift to mark their respect and admiration. A custom that started 8000 years ago, the gift was often two twisted threads of wool, one colored red and one white with a trinket attached that woman wore as a bracelet, often for the whole month of March.
Choose Valentine's Day with Cramele Recas's delicious new Pinot Grigio rosé from Spar, one of the first Romanian wines available at this retailer. (RRP £6.00). The delicate salmon pink colour hints at the enticing flavours within. Medium in body with notes of fresh pear fruits, and a crisp acidity, this elegant Pinot Grigio Rosé pairs perfectly with a romantic seafood pasta dish.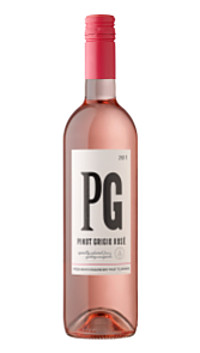 Dedicated to the romantic tradition, the Martisor Pinot Grigio is available to purchase now at Waitrose nationwide, (RRP £7.49). With a lemon hue with a touch of light peach, on the nose, the Martisor Pinot Grigio has delicate aromas of melons, figs and peaches. The wine's dry palate with gentle flavours of peach and red apple fruit gives the wine appreciable richness and substance – but with sufficient acidity to provide vitality and freshness.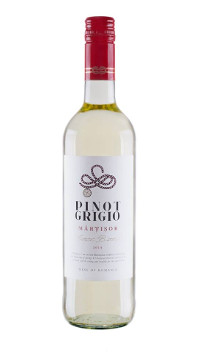 When looking for a Pinot Noir, Romania may not be the most obvious destination, but the Incanta Pinot Noir has all of the classic bright fruit flavours and spicy notes that are associated with this iconic grape. The nose has delicate aromas of cherry and raspberry and these flavours are matched on the palate with the addition of notes of flowers and sweet spice. The tannins are soft and gentle and the finish smooth. The modern, floral label highlights the wine's qualities. Available from Majestic Wines, (RRP £6.49), this wine is ideally paired with cured meats and cheeses.