CHOCCA MOCCA® … and extra dash of refinement. www.chocca-mocca.com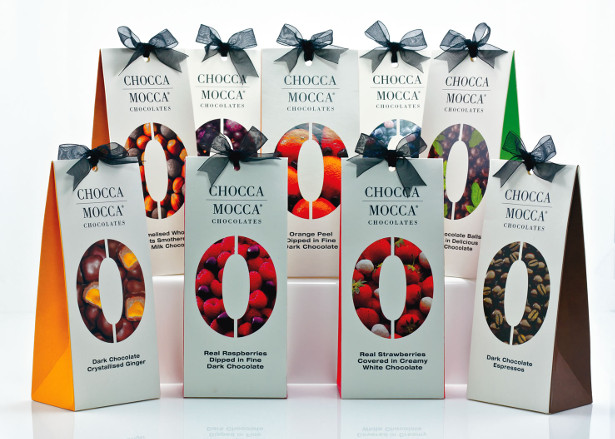 Chocca Mocca's task in life is to bring an extra dash of refinement to the fine chocolate fixture, accommodating every conceivable fine chocolate craving, providing the perfect gift for either a formal dinner party or an informal get-together.
What's more our neatly packaged treats provide the perfectly proportioned handbag or briefcase sized treat to fulfil any on-the-go cravings whilst also fulfilling the role of an ideal 'at home' accompaniment when one contemplates some richly deserved 'me-time' pampering.
Chocca Mocca is a small, unassuming gathering of fine chocolate aficionados who work tirelessly to create an exciting portfolio of sumptuous fruits and nuts smothered in top-notch chocolate.
We offer a fitting finishing school for those fruits and nuts who desire a little freedom to express their more sophisticated side, providing them all not only with swish, classy looking packaging to reside in, but countless opportunities to travel far and wide and make their presence felt in the finest fine chocolate emporiums in the land (or abroad), be they discerning delis, food halls, farm shops, duty-free outlets, prestigious department stores and particularly well-to-do hampers.