One Less Present: Giving nothing means everything
This Christmas, bright red billboards touting Nanna's getting nothin' and Dad's getting diddly-squat are all part of leading child protection organisation, Act for Kids' Christmas initiative: One Less Present.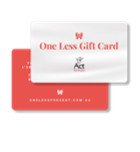 New to One Less Present 2020 is the One Less Gift Card, a cashless gift card to give to your loved ones.
Instead of the gift card being loaded with funds, money is donated to Act for Kids to help fund life-changing therapy and support services for children and families, who have suffered trauma from neglect, sexual, emotional, and physical abuse.
Act for Kids CEO Dr Katrina Lines said One Less Present was a way to celebrate the Christmas spirit, while inspiring conversations about gift giving.
"Parents might encourage their child to go without a present from Santa to help a child less fortunate, adults might give One Less Gift Card to loved ones and businesses can even give One Less Gift Card to employees or clients," Dr Lines said.
It could also be a creative way to make secret Santa presents mean a little more.
"Supporting One Less Present will help benefit some of the 45,000 children and families Act for Kids assists each year."
Give One Less Present and get a One Less Gift Card via www.onelesspresent.com.au
BISLEY AND DRAGONS CELEBRATE PARTNERSHIP
Bisley is delighted to announce that they have continued their long-term partnership with the Dragons, extending their strong relationship with the region.
Bisley and Dragon have enjoyed a long and happy partnership since the launch of regional rugby that continues to grow with every passing season. The signing of a new extension will see Bisley continue to feature prominently on all first team jerseys and retain the long-standing naming rights of the Bisley Stand at Rodney Parade.
We are also pleased to announce that Bisley's Chairman, Tony Brown OBE – a former owner and Board Member at Dragons – is to be celebrated in conjunction with Dragons Community.
The Gateway Rugby scheme – Dragons flagship primary school initiative that inspires schoolchildren across the region – has been renamed the 'Tony Brown Gateway Rugby' project, as part of Dragons Community's 20th anniversary celebrations. Inspired by Tony Brown's vision for rugby back in 2000, the Dragons Community department was set up to support his innovative thinking for not only bringing first-class players and rugby to the area but also engaging and inspiring the local community off the field.
Mike Sage, Community Manager at Dragons, said: "I was brought into Rodney Parade by Mr. Brown at the very beginning, along with our ever-popular Community Officer, Janice Chappell, some 20 years ago now, and it is thanks to his vision that the department has grown to what it is today. Gateway Rugby was the first initiative we set up and it continues to run successfully throughout the region, providing schools, teachers and pupils with inspiration through our sport. It is fitting that we honour Mr. Brown's legacy on our anniversary year and so we're delighted the initiative will now be known as the Tony Brown Gateway Rugby project."
Mark Jones, Managing Director at Dragons, welcomed news of the extension with Bisley and the celebration of Tony Brown's impact at the region. "Everyone at Dragons is extremely proud of our deep-rooted and important relationship with Bisley. Since the onset of regional rugby, we've enjoyed a loyal partnership and Bisley continue to be fantastic supporters of the Dragons, sharing our vision and passion for the region. Tony Brown's influence and legacy at Rodney Parade can simply not be downplayed. He transformed Newport rugby," he said.
"He was instrumental in so much of what we see around us today and his work in establishing the Dragons Community team has meant thousands of youngsters over the last two decades have got involved and benefitted from our sport. We're delighted the Gateway Rugby provision is being renamed as a lasting legacy of his impact and importance to us all here at Dragons," he added.
Richard Costin, CEO at Bisley commented: "Bisley has developed a close working relationship with the Dragons over many years thanks to Tony Brown, our Chairman, and it's been fantastic to see them grow and flourish. Being new to Bisley and to Newport, I hadn't realised the impact that his leadership has had on the Dragons and our local community. We are both proud to be sponsors once again this year, and particularly delighted that Tony's work will be celebrated in this way."
LandyCampers is the first Adventure Vehicle Hire in the East of England (located just North of London) renting out individually converted, fully equipped and camping ready classic Land Rover Defender.
With sturdy roof tents and all the camping equipment you can think of, the capable and versatile Defender lets you explore England off the beaten track and guarantees a unique camping adventure wherever the road takes you.
For Christmas 2020 we are now offering personalised gift vouchers of different values that can be redeemed next year to experience an unforgettable camping trip when and where the time is right. Sleeping under the stars in our roof tent, cooking over the fire and taking the slow roads exploring the country in the most iconic vehicle – all wrapped into the perfect present to surprise any explorers and lovers of the outdoors.
Our Website: www.landycampers.co.uk
Link to the Gift Vouchers: www.landycampers.co.uk/shop
Instagram: www.instagram.com/landycampers
Edinburgh's Christmas lights up the capital to thank key workers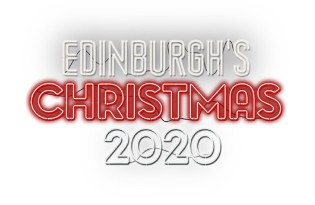 Twitter @EdXmas
Facebook.com/EdinburghsChristmas
Instagram @EdinburghsChristmas
www.edinburghschristmas.com
Edinburgh's Christmas lights are switched on with a specially lit 18 metre Christmas Rainbow on the Mound to accompany the Tree gifted by Norway.
The Christmas Rainbow symbolises both Edinburgh's celebration of Christmas and gratitude for front line workers
Edinburgh's Lord Provost and Norway's Honorary Consul General switched the lights on following an online meeting between the Lord Provost and Vestland County Convenor, Jon Askeland.
Edinburgh looks very different this Christmas to any other year in recent memory. However, despite the lack of any live activity, City of Edinburgh Council and its Edinburgh's Christmas producer, Underbelly, wanted to mark Light Night, the traditional switch-on, which is usually seen by thousands of locals every year, with something different to mark 2020 – the Christmas Rainbow.
The illuminated rainbow, which sits at over 18 metres wide on the Mound and adjacent to the Christmas Tree gifted to Edinburgh by Vestland in Norway, gives thanks to Edinburgh's and Scotland's front-line workers who have given so much during the recent pandemic and so provides a one-off festive celebration for Edinburgh.
The Christmas Tree and the Christmas Rainbow were switched on by The Lord Provost of Edinburgh, Frank Ross and the Honorary Consul General for Norway, David Windmill on Friday the 27th November, which succeeded an online meeting between the Lord Provost and the Vestland County Convener Jon Askeland.
Charlie Wood as co-director of Underbelly for Edinburgh's Christmas said: "There is no denying that Christmas this year will be a tough time for most. Many have lost loved ones and lots of us will be unable to spend the holidays with friends and family due to the Covid-19 restrictions. This was one of the reasons that we wanted to continue the tradition of the Edinburgh's Christmas light switch on, in a safe and physically distanced way, and, most especially, why we wanted to mark what has been such a negative year with the Christmas Rainbow and the Christmas Tree, as symbols of colour, of light, of celebration, of positivity and of gratitude."
Frank Ross, Lord Provost said: "Our annual Light Night signals the start for the festive season for me, but this year, like most things, we are doing it differently. Whilst we can't come together as a city for Light Night, I hope this year's Christmas rainbow helps us enter the festive spirit, spread some happiness whilst celebrating and paying tribute to those in in our communities, NHS, key workers, volunteers and businesses who have gone above and beyond in this most challenging of years.
"With our partners Underbelly, we are committed to do all we can to bring Christmas spirit to the Capital and keep some of our traditions. Our priority throughout remains people's safety and making sure everything we deliver is Covid-secure.
"The Christmas lights will be switched on throughout the city in the coming days and we hope this helps to create a festive atmosphere and I sincerely wish that we can all have the happiest Christmas we can."
David Windmill, Honorary Consul General for Norway said: "In a year when there has been so much change and difficulty for us all it was important for Norway to maintain its tradition of gifting the Christmas tree to the City of Edinburgh.
This beautiful tree in the centre of the city reflects the gratitude of the people of Vestland on the west coast of Norway for help and support in the past and also the hope that this time next year we shall be celebrating the joyous and traditional Christmas in Edinburgh that we all know so well."
A gift that gives back, the Christmas (SIM) card directly supports people experiencing homelessness this Christmas.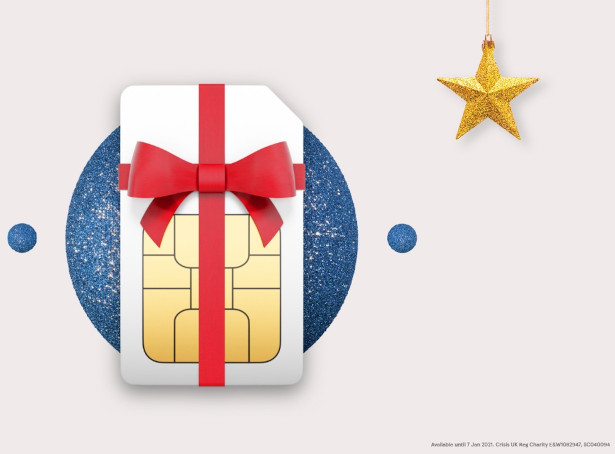 Christmas is the busiest time of year for homeless charities, but 2020 brings significant challenges. For the first time ever, Crisis will be offering their Christmas services differently this year, with a big focus on providing services for people experiencing, or at risk of homelessness, digitally. As many people experiencing homelessness this Christmas are without a digital connection, Tesco Mobile and Crisis, as part of their ongoing partnership, are combining forces to help make that happen – raising money to fund phones and digital connection for those who need it most with a new product. I'm including a blurb and some assets for you to use for your gift guides – let me know if you have any questions about it.
The Christmas (SIM) Card
A close up of a logoDescription automatically generated
Give the gift of connection to someone experiencing homelessness with the Christmas (SIM) Card from Tesco Mobile & Crisis. These are virtual Christmas cards, symbolic of giving the gift of connection, are exclusively available online from Crisis' Shop to Stop Homelessness. You can buy a Christmas (SIM) card, or give one on behalf of someone else, from £5 upwards.
The campaign will raise money to help fund phones, devices and connectivity for Crisis' Christmas guests, connecting them to other people, to society and providing access to Crisis' essential services. Tesco Mobile has also pledged to match funds generated by the campaign. Buy yours at www.crisis.org.uk/ChristmasSimCard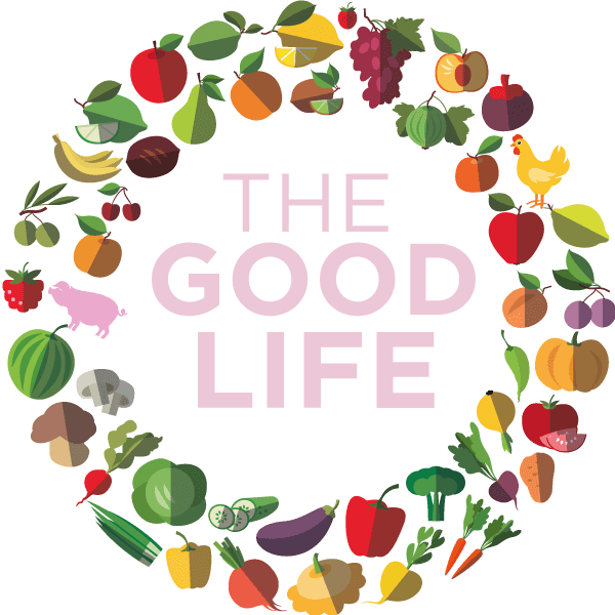 Fun, easy to play, award winning family boardgame
EVER WANTED TO GO SELF-SUFFICIENT? HERE'S YOUR CHANCE TO GIVE IT A TRY!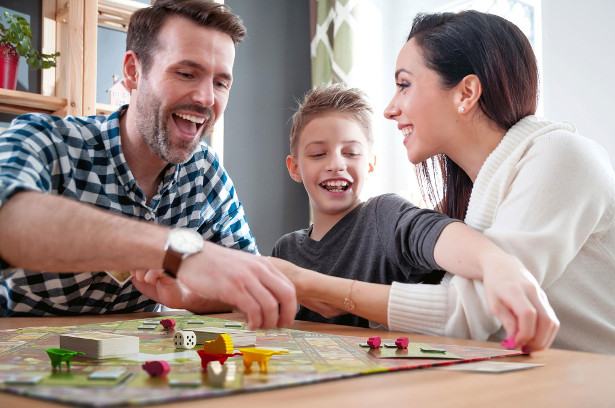 Use your wheelbarrow to move around the board to collect fruit, vegetables, pigs and chickens. The winner is the first to fill their garden and allotment. Seems simple. It is. But the 'Green Fingers' cards turn up unexpected twists and turns.
So you'll have to protect your chickens from foxes, sell your crops and livestock at the village fair and avoid drought, bird flu, and your animals escaping.
Now, are you ready for 'The Good Life'?
15 PIGS * 15 CHICKENS * 50 HAYBALES * 4 WHEELBARROWS * 24 FRUIT TOKENS * 48 VEGETABLE TOKENS * 60 'GREEN FINGERS' CARDS * 60 NATURAL SELECTION CARDS * 4 ALLOTMENT PLOTS * GAME BOARD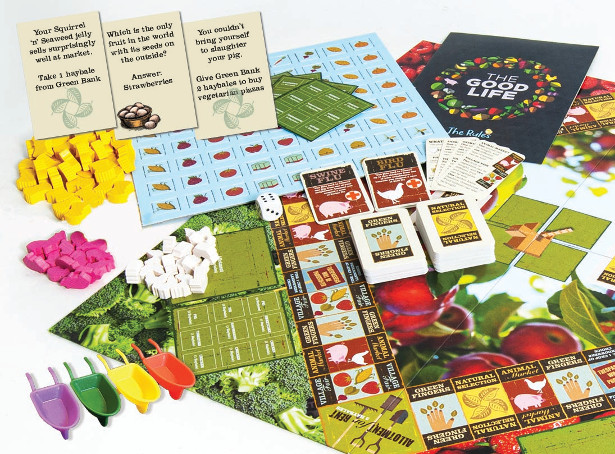 What Other Say About Us…
"It's terrific." THE GUARDIAN
"Thank you most sincerely for sending your wonderful board game 'The Good Life'. It is without a doubt a valuable contribution to educating people about the overwhelming sustainability crisis we face – whilst at the same time, being great fun to play. This comes with His Royal Highness's most grateful thanks and warmest best wishes." PRINCE CHARLES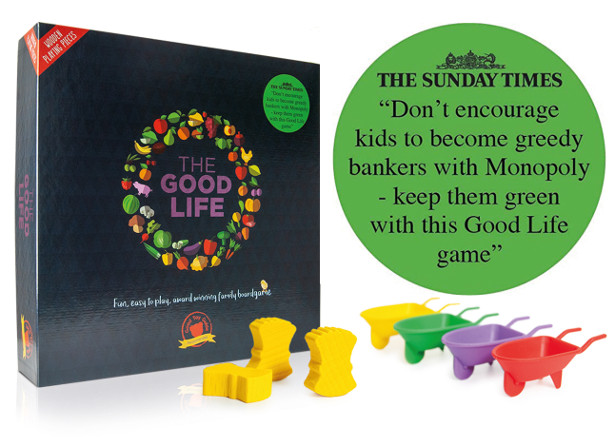 "We love this game. As Oliver, age 7, said: – Mum, this is a great game, isn't it (unprompted!)." FARM TOYS ONLINE.CO.UK
"The journalist who wrote the feature for us did really like it and her children were enthusiastic about playing it (always a good sign!)." GARDENERS WORLD
"My boys absolutely loved it – even the four year old had great fun 'managing' the distribution of haybales. We all had such fun and I think it is a really great idea. I'll be recommending it to my friends. It'll keep us well entertained over Christmas" COUNTRY CHILD MAGAZINE
"All of those involved have really enjoyed playing the game with their kids. We really support your product, and we think & hope that you do really well with it." HUGH FEARNLEY WHITTINGSTALL'S RIVER COTTAGE
For 10% off use code rugby at checkout!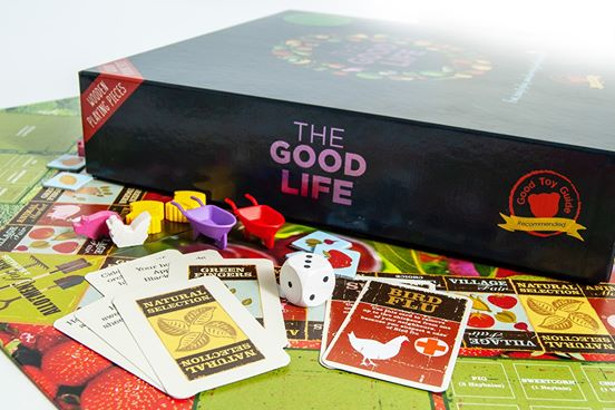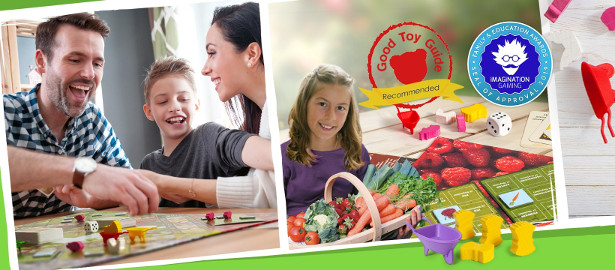 Sushi Daily partners with rugby legend Jonny Wilkinson to launch kombucha health drink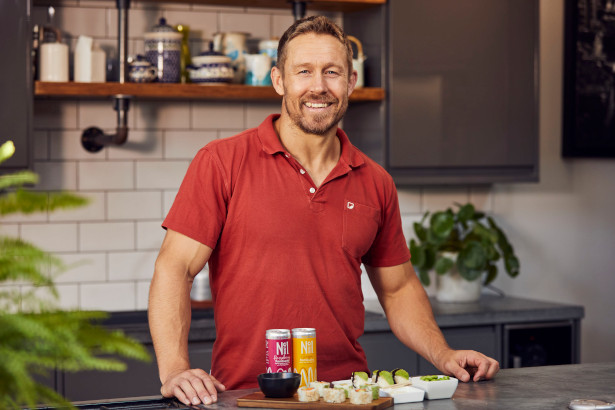 International sushi franchise, Sushi Daily, has partnered with rugby legend Jonny Wilkinson to launch two kombucha health drinks at its counters in Waitrose stores across the UK.
No.1 Living Kombucha is a living, unpasteurised drink inspired by the former England World Cup winner.
Packed full of live cultures it is created by fermenting tea and billed as a tasty alternative to sweet fizzy drinks, coffee or alcohol – and is good for gut health.
Sushi Daily's UK Managing Director Ian Roberts commented: "Sushi Daily as a brand has always been connected with healthy food choices and so bringing No.1 Living Kombucha to our 95 counters in Waitrose stores across the UK is a wonderful addition for our loyal customers.
"Kombucha is growing in popularity around the world and the fact this product is developed and promoted by a sporting legend and role model such as Jonny Wilkinson is exciting. We are delighted to partner with him."
Wilkinson, who famously scored the winning drop-kick in the last minute of the World Cup Final against Australia in 2003, added: "As a professional athlete I quickly realised that our bodies are the result of what we eat and drink. When we improve the quality of what goes in, we automatically improve our wellbeing.
"I believe that even the smallest changes to our diet can help to us to tune in with ourselves and the world around us, and No.1 Kombucha is inspired by this idea.
"So, I'm delighted No.1 Kombucha will now be available through Sushi Daily which shares our vision of healthy eating and living."
Sushi Daily, a KellyDeli brand with over 800 counters in 11 countries, will stock two flavours of No.1 Kombucha in the UK: Ginger Kombucha with Turmeric, and Raspberry Kombucha with Pomegranate. Both will retail at £2.10 for a 250ml can.
For more information, please visit www.sushidaily.com.
Wisconsin Hemp Scientific
Perfect Gift for Rugby Players
BATCH by Wisconsin Hemp Scientific are a growing CBD manufacturer with their own brand of reputable CBD oils, lotions, and balms.
Their Fire & Ice CBD Relief Balm is super popular with sports enthusiasts around the holiday season. Rugby is the sport where people are getting bruised up on a regular basis. Pain quite literally is part of the game. The heating and cooling sensation in their relief balm helps loosen tight muscles and relieves pain very effectively (plus, the anti-inflammatory properties of CBD).
See more at: www.wisconsinhempscientific.com/product/cbd-balm-fire-ice-500-mg-cbd-oz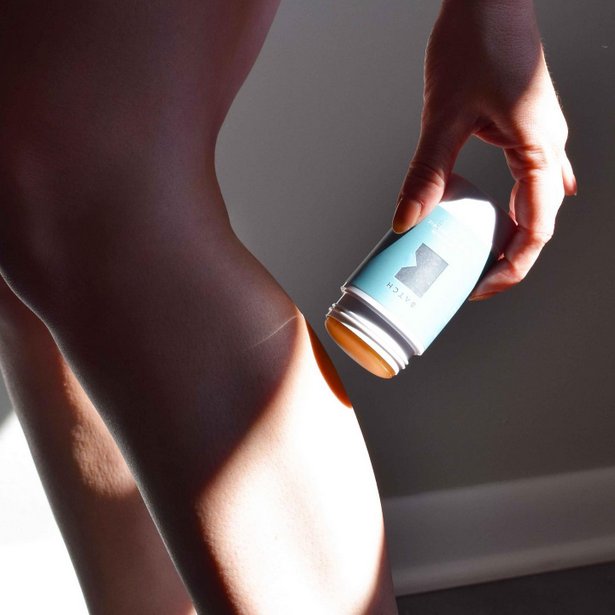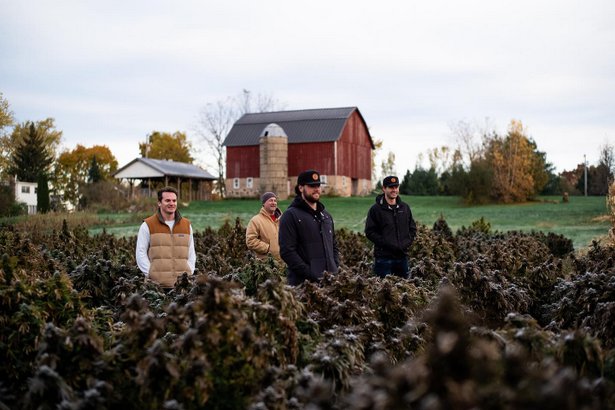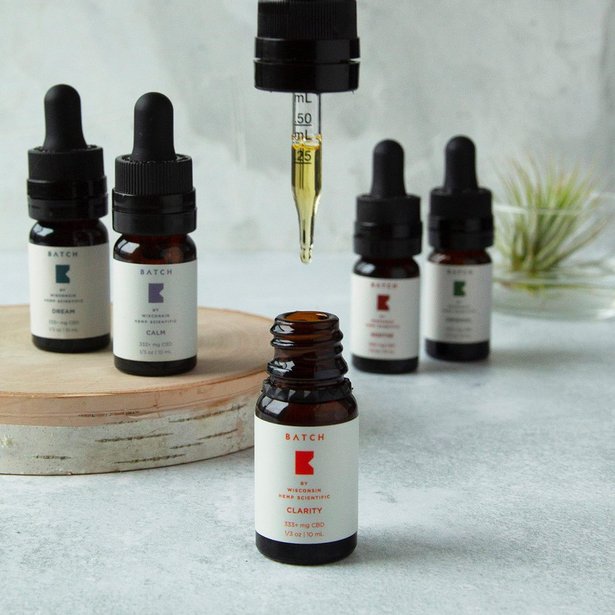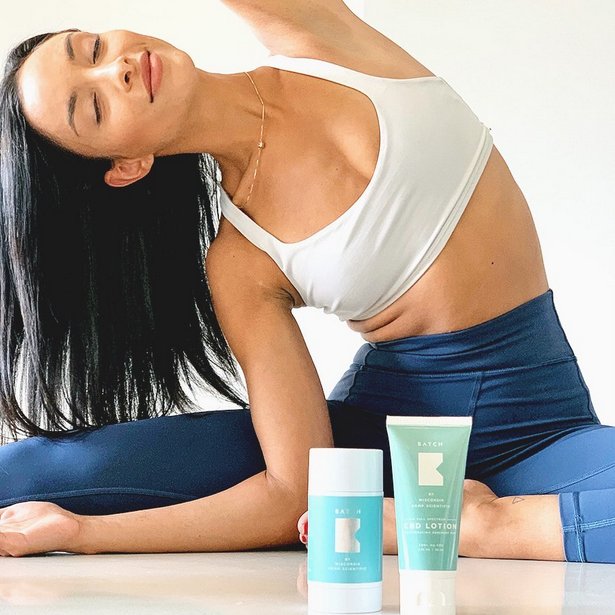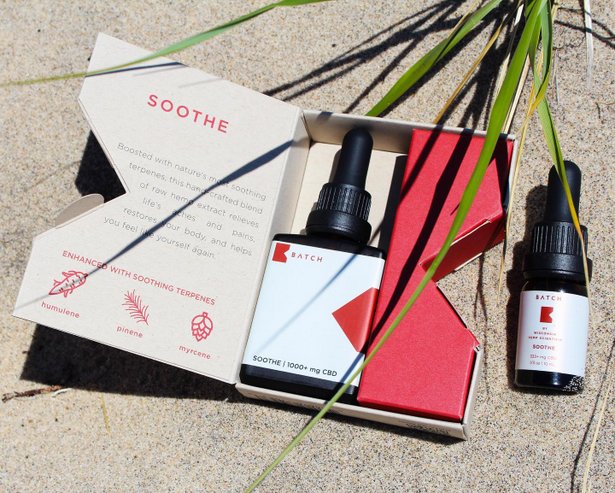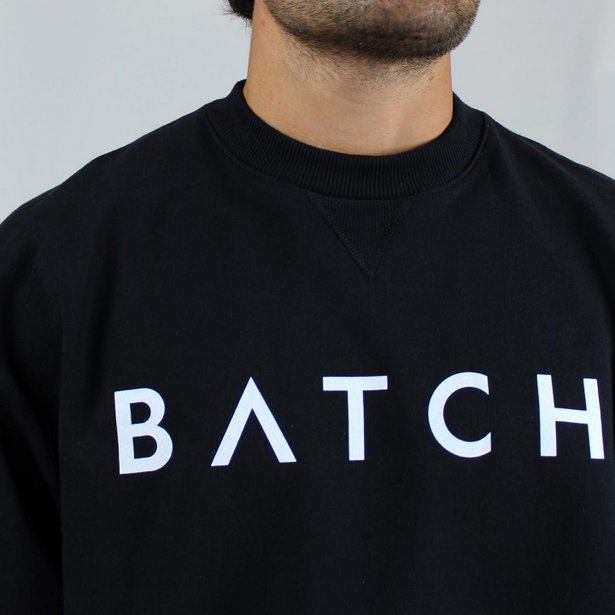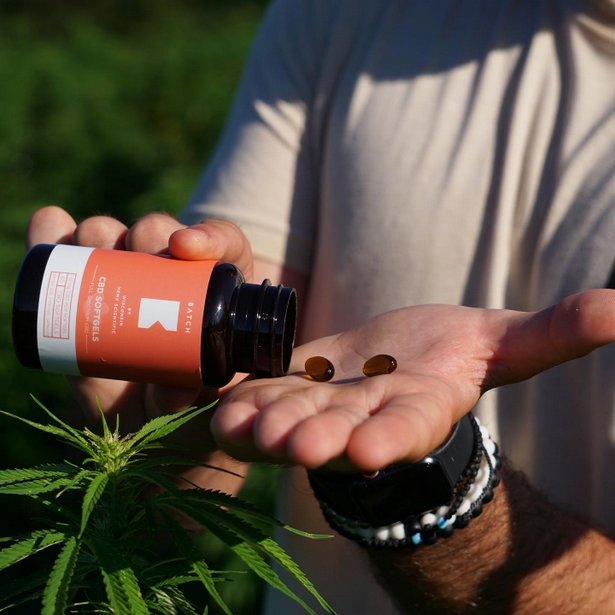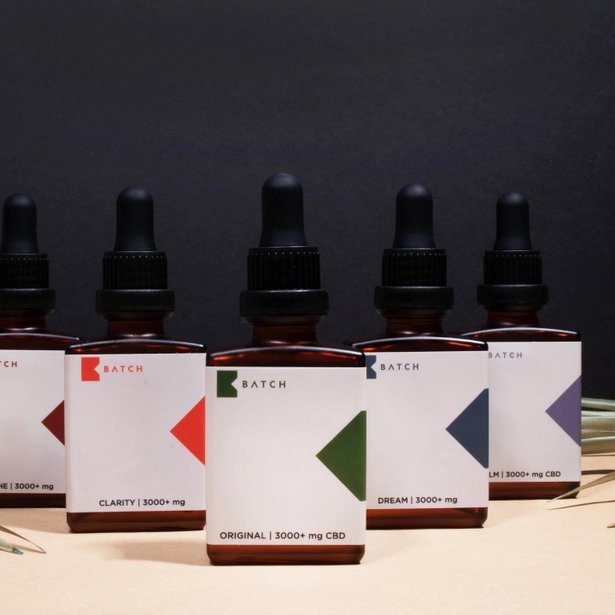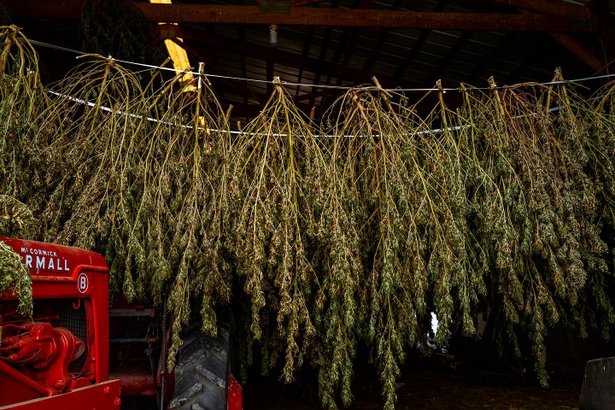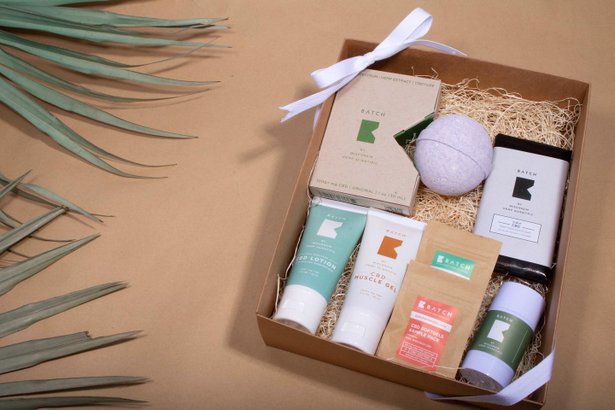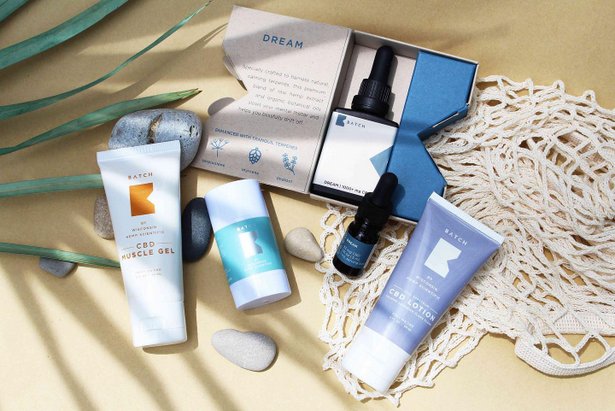 BOOK LAUNCH: "Take Three"
An Easy Daily Practice for Raising Your Spiritual Endorphins
& Available on amazon here >> www.amazon.com/gp/product/1989756646
ABOUT THE BOOK: Matthew Johnson and Teal Nicholson, co-authors of Take Three, have created a simple, easy-to-use daily journal to help increase gratitude, while embracing a positive outlook on life. These authors believe that an attitude of gratitude opens the door to a plethora of different successes including feeling prosperous and peaceful. Gratitude lists have been linked to greater happiness, optimism about future endeavors and increased positivity, which can certainly stimulate abundance and freedom in our everyday lives.
LAUNCH DATE: Matt and Teal will launch their book online through Amazon.com on November 18th,
2020. Take Three will be available in 15 countries.
PRAISE: New York Times Best-Selling Author Peggy McColl says: "Take Three is easy to follow and a
simple practice to get into every single day. In my own life, I have found that having a daily attitude of
gratitude contributes significantly to experiencing only desired results."
ABOUT THE AUTHORS:
Matt is a certified personal trainer who believes that a wholistic approach to health utilizing the body, mind, and soul tripod is the way to create a healthy and balanced life. His expertise in fitness tells us that he knows the benefits of how endorphins have a physical manifestation towards our emotions and body.
Matt's take on his new book is that gratitude indeed has the same effect on our physical bodies, which is the spark of chemicals that help to catapult our elevated state of being. He is a true advocate that an attitude of gratitude is the fuel that helps you lead a life of your dreams.
Teal is a Lifestyle Architect Expert who helps her audience build a life by design. She is a true advocate that we have the power to create and recreate our existence through the power of gratitude. Teal's strategic planning and design background has helped her soar to new heights. Her expertise lies in the fact that she knows how to turn her life around with a simple 'thank you.' This is why success is always at this remarkable lady's fingertips.
Take Three is Matt and Teal's debut book.
For more information, contact Matt and Teal on the following handles:
Facebook: www.facebook.com/Take3Journal
IG: www.instagram.com/take3journal/
Website: www.take3journal.com
www.hasmarkpublishing.com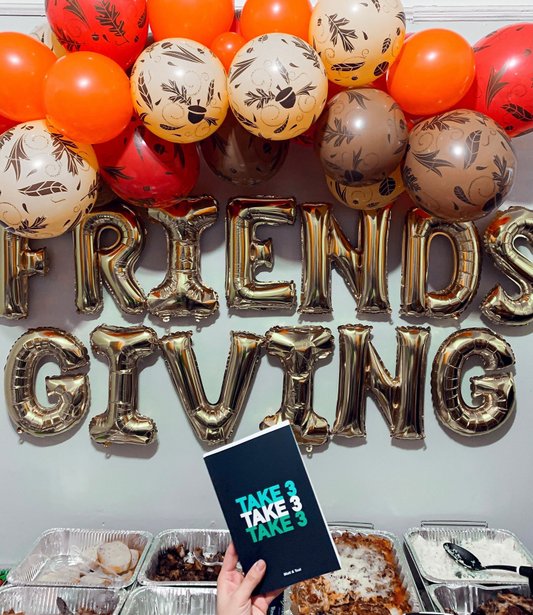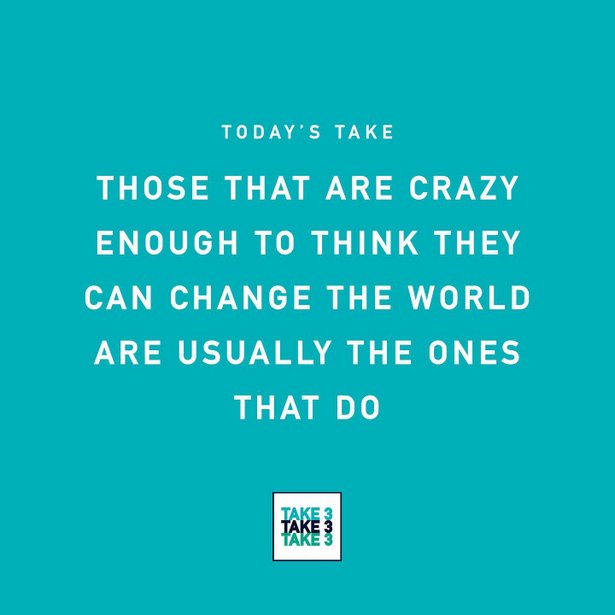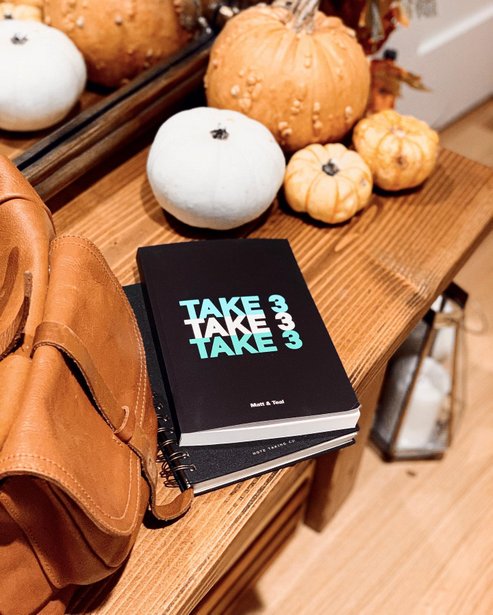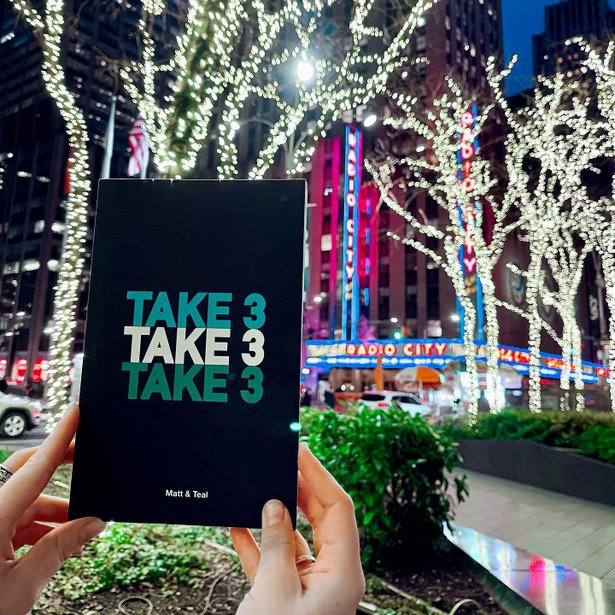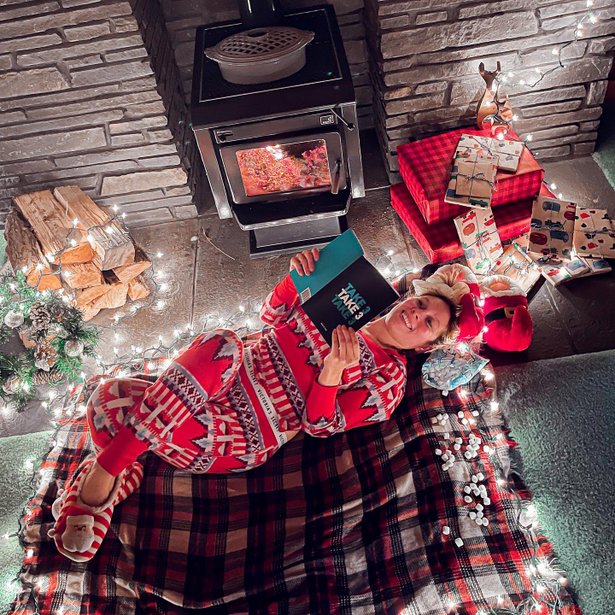 Prepare to find all you want for Christmas at Catford Mews!
This December, join the leading independent cinema for a programme of festive fun for all the family!

[London: 30 November 2020] As London enters Tier 2 next week, it's time for us to add some festive fun in the calendar post Lockdown 2.0 Kicking off next Saturday 5th December, Lewisham's leading independent cinema and entertainment venue, Catford Mews, will be bringing to the community an unbeatable line up of Christmas activity, suitable for the whole family. Whether you're looking for festive food, traditional decorations, thoughtful gifts for a loved one, a bite to eat, or even some light-hearted comedy and seasonal film favourites, Catford Mews has got you covered.
The programme includes a magical Christmas Fair, festive film screenings, a Comedy Club Christmas special and an end of year film quiz to boost this season's spirit! To ensure everyone's safety social distancing will be enforced, venue capacity will be monitored and ticket numbers will be strictly limited.
Christmas Fair:
This Christmas is the perfect way to support independent businesses and local makers. Taking place over the weekends of 5/6th and 12/13th December, Catford Mews will host an enchanted Christmas Fair pop-up with a selection of yuletide trinkets for sales, including arts & crafts stalls with a range of jewellery, ceramics, and prints from local artists. Stalls from local charities including the Refugee Café (international products from local trainees who have been granted asylum in Lewisham) and Create Without Borders (art made by refugees) will also be on display, running from 11am to 6pm.
Christmas Film Screenings:
Over the weekends of 5/6th, 12/13th and 19/20th December, Carford Mews will run a Christmas film marathon with festive classics screened for all members of the family! The programme will include some of the most popular Christmas titles including; It's a Wonderful Life, Home Alone, The Grinch, Die Hard, Elf and Gremlins. Alongside the classics, a varying selection of new festive titles will also be shown including; Peter Rabbit 2, A Christmas Carol and the CBeebies Christmas special, so don't miss out!
Comedy Club:
Catford Mew's popular monthly Comedy Club will be transformed on 10th December into a special festive edition with performances from comedians Leslie Gold, Aunty Maureen, Micah Hall, Kazeem Jamal, Ian Lane and Jon Long. The show will run from 7:30 to 10:00pm led by open mic comic, Chris Douce. For more details, please visit: https://catford-mews.co.uk/whats-on/catford-mews-comedy-club/
End of Year Quiz:
In addition, an end-of-year, socially distanced, Film Quiz will take place on 29th December to close the Christmas season and crown this year's ultimate film buff!
Catford Mews' bar and food vendors – including FUSÉ, Twerk n Jerk and Two Dogs Down – will contribute to the festive atmosphere further by adding special seasonal food and drink options to their menus for visitors to enjoy! As an extra Christmas bonus, Catford Mews will be offering discounted tickets on Mondays: https://catford-mews.co.uk/ticket-prices/
Spearheading a revival of the Catford Centre, Catford Mews is a 14,000 sq ft venue providing a multi-screen cinema, live entertainment space for music and comedy, pop-up food market with local traders, an eventually co-working areas and exhibition space. The cinema is the first multi-screen in Lewisham in almost 20 years and all programming is done in house in partnership with the Independent Cinema Office (ICO), with extensive consultation with the local community to select films.
Gift Card for a Deep Home Cleaning
www.maids.com/services/holiday-cleaning-services/
The Maids gift certificates are the best way to treat someone to a vacation from house cleaning. From Valentine's Day to Mother's Day to a Christmas present, a The Maids gift certificate will show your thoughtfulness and is always appreciated. Contact the local office to purchase the gift of maid service and house cleaning – right over the phone! It's the gift of home cleaning that will make a great impression!
Rose Quartz Roller
www.energymuse.com/rose-quartz-roller.html?variant=21197625917494
Since the 7th century in Ancient China, facial rollers have been used in beauty rituals. They are said to help reduce puffiness, drain the lymphatic system and increase blood circulation, while connecting you with the loving energy of Rose Quartz. Incorporate a Rose Quartz Roller into your beauty routine to infuse it with crystal energy.
Reina Floral & Lace Robe
www.spicylingerie.com/oc-lj-10731.html
Drape your body in the soft yet sophisticated reina floral print and lace robe. Robe features butterfly sleeves, scalloped lace trimming, soft microfiber, tie sash.
WineBid
www.winebid.com/
Bid on luxury and rare wines for the vino connoisseur in your life.
Live Wise Naturals is an online wellness company that offers a variety of high-quality, professional-grade, premium nutrient supplements and vitamins that help reduce stress, improve the immune system, balance hormones, boost mood and energy, improves metabolism, and increase brain development. All ingredients are high quality, sustainably sourced all over the world, gluten-free, dairy-free, non-GMO and chemical-free. Live Wise Naturals offers an array of products for all, including products for women and babies.

Living Loudly is a children's clothing company that creates epically soft t-shirts that allow kids to express their unique personalities. The tees are colorful and whimsical, yet not hyper-masculine. They are made from a blend of sustainable bamboo, organic cotton and rayon. While soft, they are strong enough to withstand rugged outdoor play. The shirts come wrapped in seeded-paper – which can be planted as a family – revealing each character's fun backstory.
In Kidz is a subscription culture box for children and is a great way to minimize screen time. Created by a child psychiatrist and mom who realized there were few resources to help educate kids about the beauty of different world cultures. Boxes are curated with the help of experts and products are sourced within that culture. They are designed to engage and entertain children with contents including passports, maps, puzzles, stickers, language flashcards, books, and arts & crafts.
Sherpa Chai is a specialty chai beverage company that is based on an ancient family recipe that has been passed down through generations. Sherpa Chai features a robust blend of organic black tea, fresh ginger, and a handful of delicate spices packed with natural healing powers. Sherpa Chai beverages include a variety of specialty flavors crafted by a dedicated team of Sherpas committed to sharing their treasured family recipes with chai lovers across the United States. Flavors include Traditional, Spicy, Unsweetened Traditional, Honey Vanilla, Decaf Traditional, Turmeric Ginger, and others. It's the perfect way to celebrate the holiday season!
Gourmet Popcorn Cakes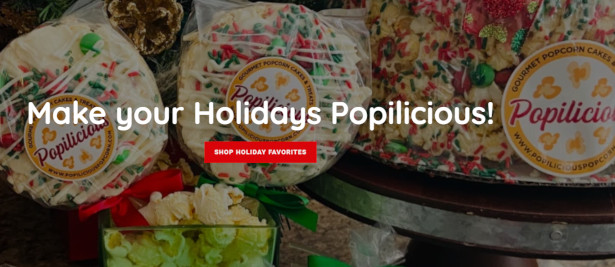 The most delicious and unique food gift anyone will send this season! Gourmet Popcorn Cakes. What's a Popilcious Popcorn Cake? It's popcorn that slices like a cake with the yummy sensation of a marshmallow treat. Popilicious Popcorn customizes gourmet popcorn cakes with your favorite candies, nuts or dried fruits. It's all tied up with a beautiful handmade bow and delivered anywhere in the US.
www.popiliciouspopcorn.com
Baby Nails a wearable baby nail file. The only product of its kind, making baby nail care simple and stress-free.

They have won a number of baby product awards and sell our product worldwide.
Baby Nails is the perfect unique stocking filler gift for expectant or new parents.
Website: www.baby-nails.co.uk
Instagram @thethumble
Facebook @thethumble
Planet Organic plan for Sustainable Gift Hamper rush as the UK fears Christmas lockdown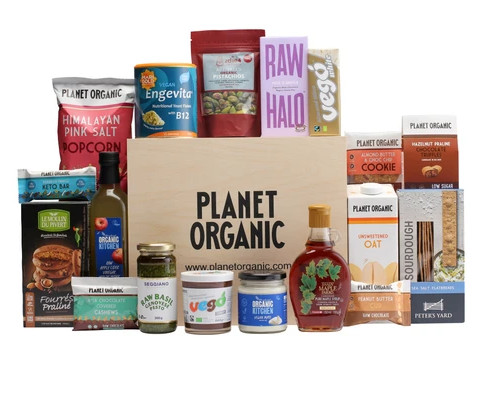 Planet Organic, the UK's first organic supermarket, has included a Sustainable Living range of products in its 2020 Christmas range. It is expecting a surge in demand for ethically sourced, environmentally sound and sustainable products this year thanks to the latest news. The range includes vegan, gluten-free and keto diet Christmas hampers and has coincided with a new website providing a new nationwide delivery service.
The range, available for next-day delivery, includes everything from natural candles and reusable containers to organic hampers and gift boxes for those on vegan, vegetarian and other sustainable diets. It also takes in health, wellbeing and beauty with a range of eco-friendly cruelty-free makeup, skincare treats, toiletries and even scents and perfumes. 2020, it seems, will be a good year to give Christmas gifts to friends and family we might not be able to be with a clear conscience.
Planet Organic is a one-stop-shop for health food, natural health and beauty products and sustainable living essentials. Its vast range is full of gluten-free, dairy-free, keto, raw food and vegan options, which makes it an ideal place for Christmas shopping this festive season.
Planet Organic Ultimate Vegan Hamper
Organic Kitchen Vegan Mayo 240ml, Planet Organic Peanut Butter Cup 25g, Seggiano Basil Genovese Pesto 200g, Marigold Organic Engevita 125g, Organic Kitchen ACV w/Mother 500ml, Peter's Yard Flatbread Salt 115g, 2die4 Activated Pistachio 100g, Planet Organic Oat Drink 1 litre, Le Moulin Du Pivert Filled Praline Biscuit 175g, Shady Farms Maple Syrup 250ml, Planet Organic Chocolate Covered Cashews 30g. *Precise contents may vary owing to availability.
www.planetorganic.com/the-ultimate-raw-foodist-hamper/20872/
Planet Organic Vegan Snack Attack Hamper
Planet Organic Caramel Macaroons 90g, Planet Organic Bourbon Vanilla Keto Bar 40g, Planet Organic Himalayan Salt Popcorn 20g, Planet Organic Cheezy Kale Popcorn 20g, Planet Organic Super Berry Paleo Granola Bar 30g, Planet Organic Super Caramel Apple Pie Paleo Granola Bar 30g, Planet Organic Raw Protein Bar Almond Butter & Coconut 50g, Planet Organic Chocolate Covered Cashews 30g. *Precise contents may vary owing to availability.
www.planetorganic.com/the-planet-organic-snack-attack-each/24886/
Planet Organic Vegan Chocolate Lover Hamper
Planet Organic Hazelnut Butter Cup 25g, Planet Organic Almond Butter Cup 25g, Planet Organic Hazelnut & Cocoa Keto Bar 40g, Planet Organic Chocolate Covered Almonds 30g, Planet Organic Chocolate Covered Raisins 40g, Planet Organic Triple Chocolate Cookie 50g, Planet Organic Chocolate Bliss Paleo Granola Bar 30g, Planet Organic Cacao Brazil Nut Energise Bar 30g, Planet Organic Chocolate Bliss Paleo Granola 350g, Planet Organic Low Sugar Hazelnut Truffle 80g, Planet Organic Low Sugar Almond Truffle 80g, Planet Organic Chocolate Chip Macaroons 90g. *Precise contents may vary owing to availability.
www.planetorganic.com/planet-organic-vegan-chocolate-lover-hamper-each/39714/
Planet Organic Gluten-Free Goodies Hamper
Erbology Garam Masala Crackers 50g, Explore Edamame Spaghetti 200g, Hippeas Sweet & Smokin 22g, Purely Plantain Chips Garlic 75g, Clearspring Seaveg Crispies 5g, Planet Organic Paleo Granola The Original 350g, Planet Organic Himalayan Salt Popcorn 60g, Against The Grain Choc Chip Hazelnut Biscuit 150g, Planet Organic Almond Butter & Choc Chip Cookie 50g, Planet Organic Activated Brazils 250g, Planet Organic Energise Chia Vanilla Bar 30g, Ape Coconut Bites Natural 30g, Vego White Almond Bliss 50g, Livia's Raw Salted Caramel Bars 60g. *Precise contents may vary owing to availability.
www.planetorganic.com/the-gluten-free-goodies-hamper/20877/
Planet Organic Keto Essentials Hamper
Planet Paleo Pure Collagen 225g, CauliRice Original 200g, Good Hemp Creamy 1L, Troo Inulin Syrup 227g, Ghee Easy 245g, FattBar Caramel & Sea Salt Bar 30g, Planet Organic Low Sugar Hazelnut Truffle 80g, Planet Organic Hazelnut & Cocoa Keto Bar, Clearspring Seaveg Crispies Original Multipack 3x5g, Planet Organic Smooth Almond Butter 425g, Mount Mayon Pili Nut Himalayan 28g, Raw Gorilla Mighty Muesli 250g, Organic Kitchen EV Coconut Oil 400g. *Precise contents may vary owing to availability.
www.planetorganic.com/products/keto-essentials-hamper-each
Feel the Difference with Own Harmony – Instant heel callus remover!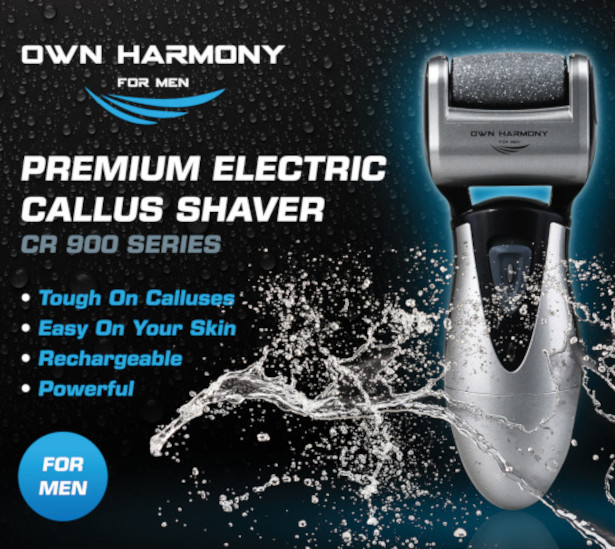 You put your feet to the test every day and face the never-ending battle with painful, dry, cracked skin.
Many active men deal with this. Whether you're crushing a workout, working the 9-5, or just trying to enjoy some downtime, you feel those pesky calluses lingering, making each step more painful than the last.
Most men just live with this and rough it out, avoiding the necessary footcare your feet so badly need.
The Own Harmony Electric Callus Remover is here to help.
We simplified the callus removal process so it doesn't feel like a chore. In fact, you'll look forward to it, and here is why:
Each Electric Callus remover includes a Powerful High Torque Motor with over 2000 RPM for faster results and an exceptionally smooth and soft touch
Triple-tested quality trusted by over 1 Million Happy Feet
Easy and Effective convex-curved rollers never miss a spot
Runs Strong up to 45 min
Fast 2 hr charge
Comfort Grip with ergonomic design, light and easy on your wrist
Water-resistant and easy to clean
18 Month Warranty
The Own Harmony Electric Callus Remover is perfect for frequent use or last minute touch-ups so you can feel you best for every
occasion.
Apparel brand, PreCanceled Inc. A tongue and cheek gift shop for the conspiracy lover in your life.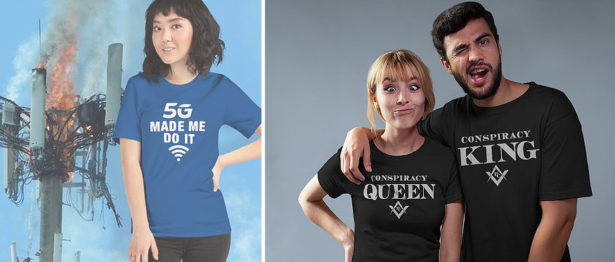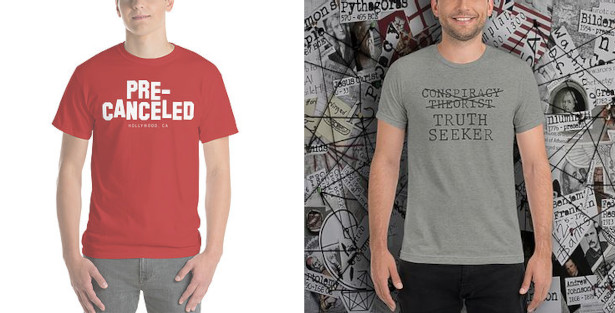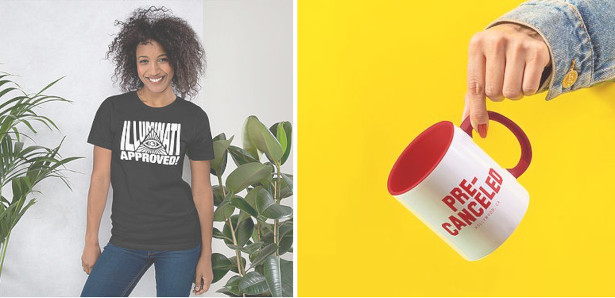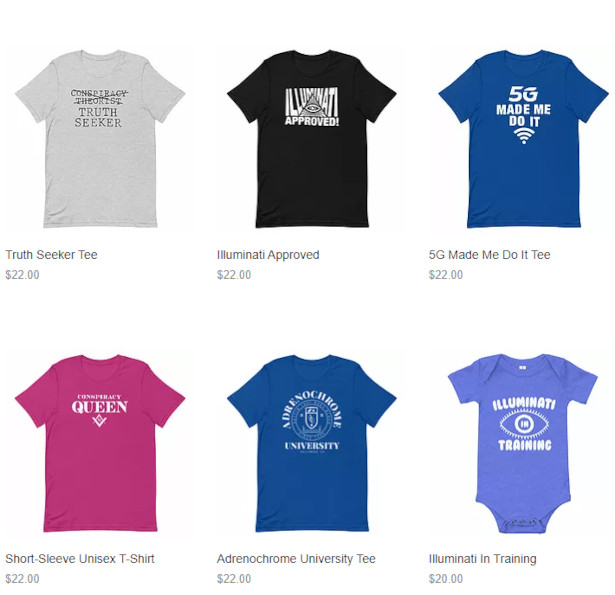 BlueAnt's X5 Portable Party Speaker Drops the Mic on the Market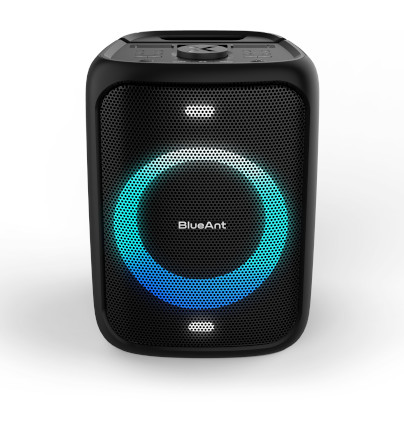 "The best piece of audio equipment we have ever produced" set to blow away competition with incomparable sound in the emerging party speaker space
Dual Microphones and Duo Mode with Bass Boost to boom through households across the country
Melbourne – Australia's audio pioneer, BlueAnt, has unveiled the best piece of audio equipment it has ever engineered with the launch of its flagship entrant into the emerging party speaker space, the X5.
The X5 is a portable, lightweight noise complaint waiting to happen, with superior audio that holds every note, word, sound and utterance to perfection all the way to max volume. Fears of distortion are dead for those music lovers and bass junkies keen to test the limits, with an intelligent LED lighting system, engaging microphone capability and a lightweight-but-sturdy form factor, the X5 is a portable party packing the best sound and bass in its class.
CEO Taisen Maddern, who founded BlueAnt in 2003 and has sold nearly 10 million devices to date, said the X5 is "the best piece of audio equipment we have ever produced".
"This is in a class of its own – in terms of terms of loudness, clarity, portability and overall performance we don't think you will find a better speaker anywhere in the world for under AU$400," he said. "No matter the song, the beat, the volume or the environment, every detail of the sound is delivered beautifully.
"For anyone looking to boost the party atmosphere with a crystal-clear, high-fidelity party speaker packing peerless, booming bass, the X5 is the right choice."
All the Sound You'll Ever Need
The X5 delivers more than 110dB of immersive sound and deep rich lows paired with a highly dynamic sound range. Featuring BlueAnt's powerful, patented Psycho-Acoustic Bass Extension and music-driven lighting, the X5 is pound-for-pound the most powerful speaker in its class.
The X5 features "Duo Mode" and can be paired with another X5, delivering a wide stereo experience suitable for a stage or for those keen to test the limits of human hearing, in the opposite corners of the same room in a house or apartment.
The kit comes with two bonus wired microphones which can be used simultaneously, with an adjustable echo mode ready to bring the fun of pub and club karaoke home.
Surprisingly light at just over 4kgs and sporting a carry handle, there is no reason the X5 should be confined to the indoors once restrictions ease – its sturdy form factor ensures its ready for the beach, beside the pool and the barbeque too.
At $399.95, the X5 is ready to deliver the best sound and value in the emerging class of premium party speakers. It will be available nationally in Telstra stores and JB HiFi from the first week of November.
Key Features:
• Portable and powerful 60-Watt Bluetooth Party Speaker
• with a Highly Efficient Class D Amplifier
• It delivers booming 110dB+ of Dynamic HQ Audio
• It packs a 156mm woofer (6.5in), a 59mm tweeter (2.25in), and BlueAnt's patented Psycho-Acoustic Bass Extension
• Offers up to 20 hours of mega-loud playtime, has a built-in power bank, and is capable of continuous play when plugged in to its rapid charge DC adaptor
• Bluetooth 5.0, USB and Aux playback options
• Duo mode can connect two X5 speakers for an immersive, stage-like experience indoors or outside
• Features simple one-touch controls at your fingertips
House parties set to make a comeback in line with easing restrictions
With restrictions on standing and capacity unlikely to ease in pubs and clubs across the nation anytime soon, there has been a boom in home entertainment equipment as people look to upgrade their systems. Appliance retailers experiencing the boom first-hand, with at least one reporting a 15.1 per cent increase in hardware and services sales driven by the communications, computers, visual, audio and small appliances categories.
"We're not just in the work-from-home era but the entertain-at-home era too," said Maddern. "Whether it's finding ways to keep the kids occupied while you work from home, or getting family and friends around for a party or gathering, people are looking at upgrading their home entertainment and technology to meet these needs."
With festivals also unlikely to go ahead this summer, music fans are looking at creative ways to congregate with their closest friends, with party speakers rapidly increasing in popularity and availability across the globe.
The X5, engineered and designed by a dedicated team of audio engineers over a number of years, hits the Australian market at the right time for customers looking for an exceptional speaker at a price that belies its performance.
"Customers are getting much more than what they pay for when it comes to the sound the X5 can produce at that price point," Maddern said. "It produces crystal clear sound without distortion. It's a premium speaker at a mid-range price point and our customers will be over the moon with the bang for the buck they're receiving in the X5."
ABOUT BLUEANT
BlueAnt is a respected Australian consumer electronics and audio lifestyle brand with nearly 10 million devices sold to date. The company has a track record of innovative product design and exponential growth, with products currently retailing in over 20 countries. BlueAnt has supplied many of the world's top consumer electronics retailers.
BlueAnt was founded by Taisen Maddern in 2003 and pioneered hands-free Bluetooth products in Australia, developing the first dual microphone Bluetooth headset, before entering the US market
Kind is Cool (www.kindiscool.com.au) feature a wide range of clothing from size 2 kids right through to adults 5XL.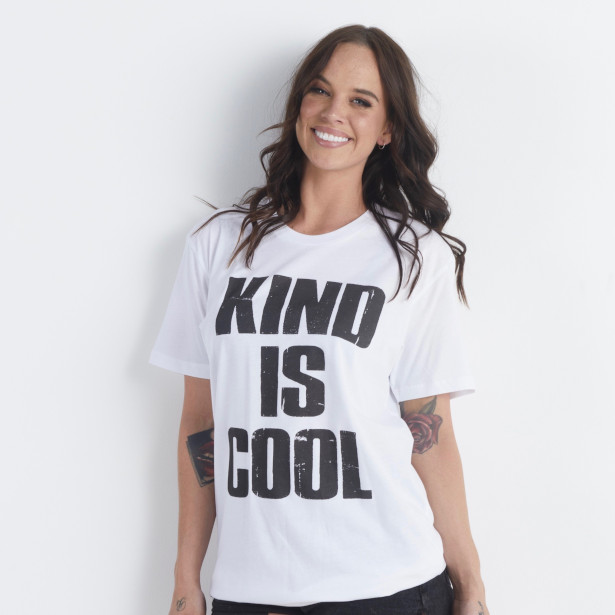 All feature important slogans about the importance of being kind, eg; "kind is cool", "be kind", "burgers, fries and kindness" etc. We also have some special Christmas shirts:
www.kindiscool.com.au/collections/womens-tees/products/deck-the-halls-womens-t-shirt
These products are all designed and made in Australia and are the brain-child of Amber Wilkinson, a mum of two who was bullied at work, quit her job and started by designing two t-shirts for her two boys (now aged 8 & 10) to wear with "kind is cool" messages on them.
You can see further examples of the range here:
kindiscool.com.au/collections/kids-1
kindiscool.com.au/collections/bonnie-anderson-x-kind-is-cool
kindiscool.com.au/collections/kasey-collection
STOP!
Whatever you do, do not panic buy your friends and family a candle this Christmas. They're never going to use it and ocean mist smells nothing like ocean or mist. Instead, we've got the ultimate stocking stuffer that's the perfect headliner for any upcoming Christmas gift guides, and best of all it's under $30 bucks!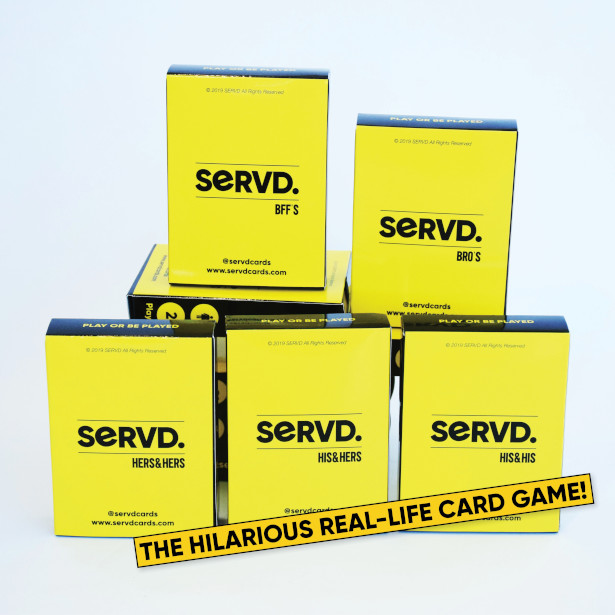 Introducing SERVD.
servdcards.com
The hilarious new real-life card game that takes everyday mundane scenarios that come up between either you and your partner or your friend and turns them into actions in a card game, ultimately injecting some fun, strategy, cheekiness and revenge into everyday life.
The cards vary in intensity (and risk), from making bae manscape his back, sack and/or crack to getting out of watching Paris Hilton's new doco.
The rules are pretty damn simple – All you do is.
Split the deck between the two of you
Establish a timeframe to dish the cards out to each other
Start serving away.
The deck itself comes in 5 iterations – 'his & hers', 'hers & hers', 'his & his', 'BFF's' and 'bro's'. So there is literally one for your whole Chrissy list!
So go on, get your friends and fam something they'll actually love (then hate, then love then hate again) this Christmas. It's the ultimate stocking stuffer and the perfect pressie for your partner, bestie, secret Santas, siblings or even frenemies + every gift guide needs a lil bit of yellow!
Available for Aus on Amazon.com.au or www.servdcards.com.au
Retailing for $24.99
FREE EXPRESS SHIPPING on 2 or more decks.
Available in the USA via Amazon.com & www.servdcards.com
Retailing for $17.99
The OSCAR Razor Luxury Gift Box has become hugely popular.
www.oscarrazor.com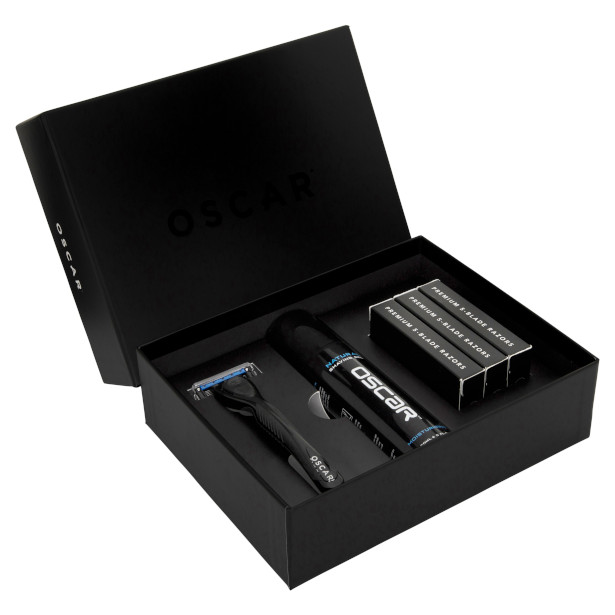 At just $49 incl postage thousands of Australians have purchased it either for themselves or as the perfect gift.
It contains a stylish black handle that fits comfortably in the palm of your hand, 13 razors, a full-size OSCAR Natural Shave Gel as well as protective cap for your razor.
With 4.7 stars from 2500+ reviews, it's no wonder it is now Australia's highest-rated razor!
buzzbox With many bars and restaurants limiting seating or still closed, portable, ready to drink cocktails are the way to go this holiday season.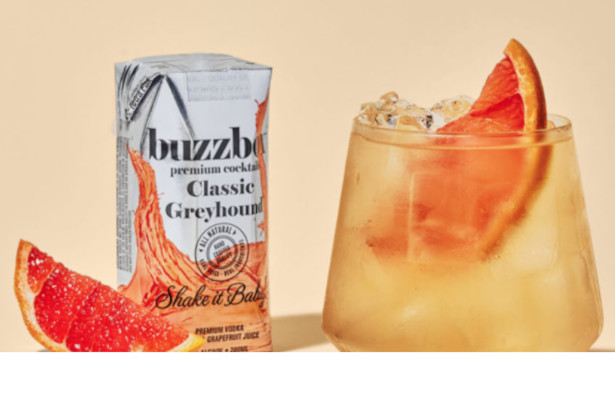 Every buzzbox is made using top-shelf spirits, hand crafted ingredients, real fruit juices, and all-natural cocktails. buzzboxes are gluten free, completely kosher, and fully vegan. buzzbox is proud to be the world's first portable cocktail with an ultra low environmental impact! Their eco-friendly and proprietary packaging is made primarily from layered paper, forming a kind of "armor" to protect their cocktails from light, oxygen, air, dirt and moisture. It's lightweight, easy to transport and recyclable. This aseptic technology allows the product inside to stay fresh, without the need of any preservatives. In fact, buzzbox doesn't even need to be refrigerated until opened so you can bring it anywhere with you. With 9 classic flavors to choose from, there's something for everyone.
Flavors Available:
Perfect Margarita
Classic Greyhound
Long Island
Classic Cosmo
Cuban Mojito
Bloody Mary
Whiskey Lemonade
Hurricane
Vodka Lemonade
Burke Williams Day Spas in California

This holiday season, guests can give the gift of a luxurious spa day with all-new spa packages and exclusive specials offered at Burke Williams locations this holiday season. In celebration of the most wonderful time of the year, California's leading luxury day spa has launched the below gift card and gift kit specials available now through the end of the year:
Burke Williams Gift Card Packages
Silent Nights, Peaceful Days – $160 ($145 for members):80-minute Pure Relaxation Massage or Spa Facial with two enhancements of choice.
I'll Be Home for Spa Days – $270 ($245 for members): 80-minute Pure Relaxation Massage; 50-minute Spa-Style Facial; Spa Manicure; and massage or facial enhancement of choice.
Walking in a Wellness Wonderland – $500 ($450 for members):80-minute Specialty Massage of choice; 80-minute Radiance Facial; Herbal Spa Bath; Luxe Spa Manicure; Luxe Spa Pedicure; Advanced Eye Lift; and massage and pedicure enhancement of choice.
The Most Wonderful Gift of the Year – $1,100 ($990 for members): 80-minute Burke Williams Signature Massage; 80-minute Specialty Massage of choice; 80-minute Nourishing Facial; 80-minute Radiance Facial; 80-minute Regenerate Anti-Aging Facial; Luxe Spa Manicure; Luxe Spa Pedicure; Seasonal Scrub and Heel Honey pedicure enhancements; Herbal Spa Bath; two massage enhancements of choice; two facial enhancements of choice; and Advanced Eye Lift.
**Pricing and services will vary by location. To see all Gift Card Package offerings, please visit https://www.burkewilliams.com/holiday-2020.
Burke Williams Stocking Stuffers:Burke Williams is offering delightful spa treats perfect to gift as stocking stuffers for loved ones and are available at just $36 or under. These items include:
Body Bliss Bath Soak
Body Bliss Wintergreen & Arnica Salve
Sonoma Lavender Essential Oil
Sonoma Lavender Massage Oil
Burke Williams Vanilla Lemongrass Tea
Sonoma Lavender Spa Eye Mask
H2V Prepare Toner
Eucalyptus & Lemongrass Shower Spa Mist
Eminence Stone Crop Body Oil
Dazzle Dry Mini Kit in rose quartz
H2V Travel Kit
Burke Williams Home for the Holidays Spa Gift Kits: Guestscan bring the luxury of a Burke Williams day spa Home for the Holidays with spa gift kits consisting of different spa services and packaged in a Burke Williams exclusive gift box. Ranging from $35 to $200, each holiday gift kit is listed below:
Merry Massage – $35: Includes Sacred Earth Warming Massage Lotion, Sacred Earth Muscle Rub, and a self-massage tool
Snowed in Wetroom Retreat – $60: Includes exfoliating gloves, Farmhouse Fresh Sweet Tea Scrub, and Farmhouse Fresh Sweet Tea Shea Butter
Mistletoe Manicure – $80: Includes Dazzle Dry Mini Kit in rose quartz, Spa Ritual Anti-Aging Hand Salve, Dazzle Dry Cuticle Oil, and a Burke Williams manicure/pedicure tool kit
A Partridge and a Pedicure – $100: Includes Dazzle Dry Mini Kit in rose quartz, Farmhouse Fresh Agave Oil, Diamacel Foot File, and a Burke Williams manicure/pedicure tool kit
Spa-lala Facial – $120: Includes H2V Complete Facial Cleanser, H2V Buff Exfoliant, Stone Crop Masque, travel size H2V Balance Moisturizer, and a Burke Williams mini mirror
A Merry Burke Williams Spa-liday – $155: Includes Burke Williams robe, signature Vanilla-Lemongrass Tea, Eucalyptus ShowerSpa Mist, and a Sonoma Lavender Eye Pillow
My Favorite Things Facial – $205: Includes H2V Hydrate Creamy Cleanser, G10 Serum, Defy Anti-Aging Masque, Youth Cell Serum, travel size Advance D3 Moisturizer, and a Burke Williams mini mirror
The Perfect Holiday Escape: Cage Diving with Sea Monsters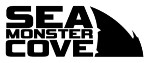 West Palm Beach, FL, November 30, 2020—Looking for a safe, unique and affordable vacation the entire family will enjoy? How about a virtual trip to a remote island where you can visit the most advanced state-of-the-art aquarium complexes ever conceived, holding the most terrifying prehistoric sharks and sea monsters that ever lived!
Welcome to www.SeaMonsterCove.com, arguably one of the most original and ambitious entertainment venues ever imagined. The creative force that recruited an international team of 3D animators, 2D artists, engineers, actors, producers and an ancient shark museum curator is Steve Alten, author of the NY Times bestselling MEG series, the source material for the 2018 summer blockbuster, The MEG, starring Jason Statham.
"The story that runs through every offering at Sea Monster Cove, from the virtual aquarium experiences to the TV series and video game came to me back in December of 2019," Alten recalls. "I remember waking up at 4 a.m. and lying in bed enjoying a rare moment of peace and calm — no rigidity or tremors. (Alten was diagnosed 15 years ago with young onset Parkinson's disease). It was as if my mind had found its way into the eye of the neurological storm. What happened next was totally unexpected — a wave of creativity came to me out of nowhere as beats in an entirely new giant shark story. It was so good and so detailed I knew I had to get it down on paper before I fell back asleep. So I dragged myself upstairs to my office and began searching for the key to the entire story — a remote island that somehow I knew was out there … and there it was — Maug."
Enter SeaMonsterCove.com and you are guided through a quick history of Maug, a remote (and very real) island located in the Northern Marianas. Five million years ago Maug's volcano erupted so violently that it blew the island apart, leaving behind three islets that had been the rim of the volcano and a lagoon where the magma chamber had flooded. Why place a virtual island resort here? That's where Alten's storytelling takes over. Eight years ago, a French marine biologist, Dr. Maxime Rostand, discovered superheated mineral water rising up through Maug's lagoon (all true). Returning from an exploratory dive, the scientist and his two colleagues realize they are not alone — a pirated fishing trawler has entered the lagoon and is listing badly beneath the weight of their catch — an enormous pregnant Basking shark. When the panicked creature drowns in the shallows, Rostand and his team perform an emergency C-section on the mother, releasing 15 pups — all female. Only two survive: Snowflake (an albino) and Layla (dark). Max and his team will discover the deceased mother to be a prehistoric Mako known as a Black Demon shark and the source of the lagoon's hot mineral water to be a primordial aquifer located 2 miles beneath the sea floor — its inhabitants dating back 380 million years.
Flash ahead eight years and you are now ready to meet the critters. "There are two major complexes on Maug Island," Alten explains. Sea Monster Cove holds six marine habitats that date back to different eras in our history, while the O-Quarium is home to our star attraction, Snowflake." The albino pup saved by Dr. Rostand is now a 63-foot, 25-ton monster that is best viewed via one of the suites at the Black Demon Inn, a 5-star hotel with suites that back up to the main tank. Snowflake is waiting for you there, circling outside your bedroom window.
At SeaMonsterCove.com, the special effects are motion picture-worthy, and the wildlife doesn't just swim around in benign circles; in fact, they seem quite aware that you are watching them, and some of them clearly do not like it, especially when you enter their domain to do a little "cage diving." In each of these heart-pounding, 360-degree experiences, the user controls the viewing angle, attempting to track the attacks as they happen (there are day and night versions available). The action is nonstop and the creatures so real that it is easy to lose yourself in a two-hour reprieve from reality.
Dr. Rostand's adventures are told in Alten's episodic TV series, Where Sea Monsters Roam. Most unique: what happens in the series also happens during your aquarium visits. Also in development and expected to launch soon is the Sea Monsters Roam video game where members will be able to experience what it's like to venture into the prehistoric aquifer to hunt and capture these monsters themselves. There's also an education center, and a private library offering enhanced versions of Alten's novels as well as teacher curriculum materials for distance learning. Perhaps the most surprising element is the cost to enter: less than $10 a month for the entire household.
And Alten isn't quite done with movies yet. The MEG sequel, MEG-2: The TRENCH, is in pre-production, as is The LOCH (a thriller about the Loch Ness Monster) along with one other underwater feature, which cannot be announced just yet (but the enhanced version of the novel is available in the website's private library). Steve Alten is also the founder and director of the nonprofit Adopt-an-Author teen reading program, considered by many educators to be the most effective tool to get reluctant readers to read.
Visit www.seamonstercove.com to begin your adventure!
Piedaho's Ginger Pear Pie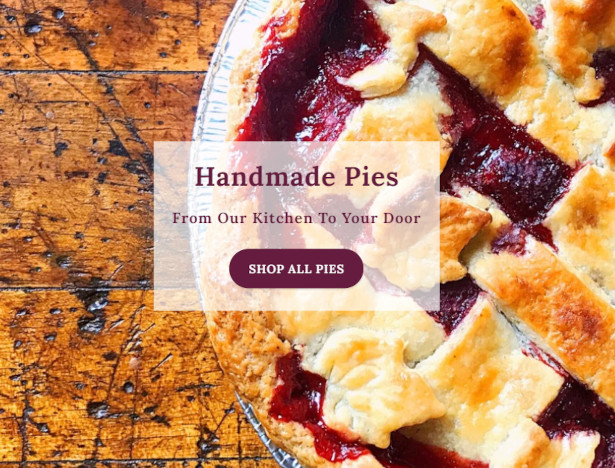 Each Piedaho Pie is handmade in Hailey, Idaho (near Sun Valley) using the best, sweetest, tastiest local ingredients they can find. Flavors like Cherry Bourbon Crumb, Ginger Pear, and Chai Apple are sure to be the showstopper of any holiday gathering and they make a great 'foodie' or hostess gift. If you really want to go all out, you can sign up for Piedaho's 'Pie Club' to be treated over and over again.
Piedaho is more than just a family-owned bakery with a funny name. The company's owner and head baker, Rebecca Bloom, attended cooking school in Paris and has worked at top kitchens in Los Angeles. But all that glitz and glamour isn't what Piedaho is all about. It's about simple, delicious pies that spark conversation and comfort.
They're so scrumptious, they made the Oprah's Favorite Things list in 2019.
The pies are available to be shipped nationwide. They are pre-baked and flash-frozen in a vacuum-sealed pouch. Pies range from $36 – $39 + shipping.
piedaho.com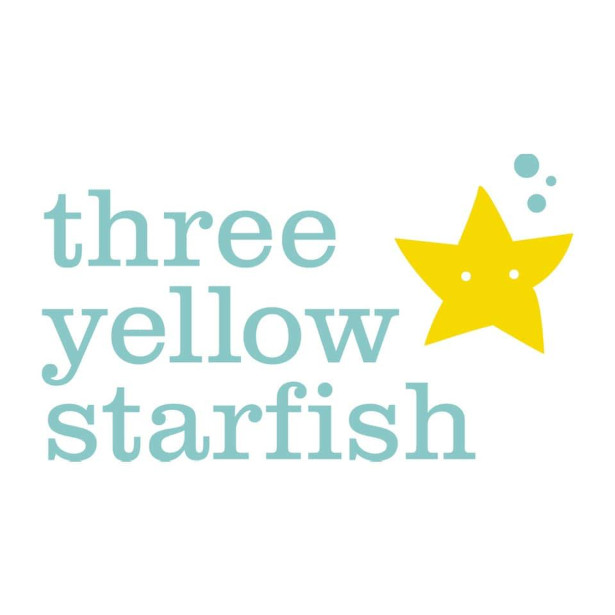 Three Yellow Starfish born from a passion for creating clothes for little ones! Christmas Designs ! shop.threeyellowstarfish.com
kids clothing shop called Three Yellow Starfish recently released a new holiday fashion collection for babies and toddlers called 'Cookies for Santa'. See more at :- www.shop.threeyellowstarfish.com
Santa t-shirt shop.threeyellowstarfish.com/product/cookies-for-santa-tee-limited-holiday-run-place-orders-by-12-9
Part of the 'Cookies for Santa' Limited Holiday Run.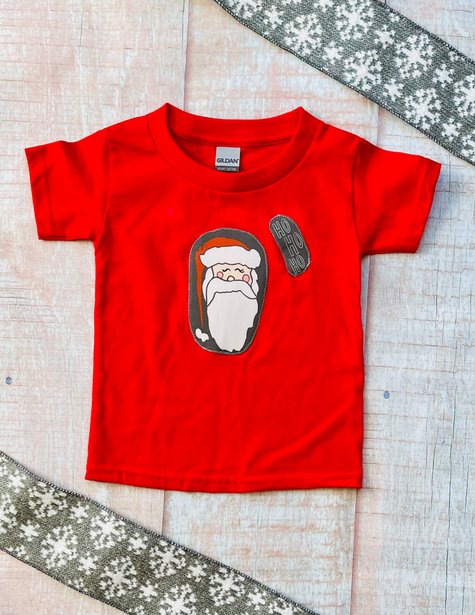 Crafted with care. This jolly t-shirt is made with 100% cotton so your little one stays comfy and cool. Available in red and white.
**This item is made to order. Place your order no later than Wednesday, 12/9 to receive your item by Wednesday, 12/23.**
Santa ruffle bloomers shop.threeyellowstarfish.com/product/cookies-for-santa-ruffle-bloomers-limited-holiday-run-place-orders-by-12-14
Introducing A Cookie for Santa Ruffles. Just in time for the holidays!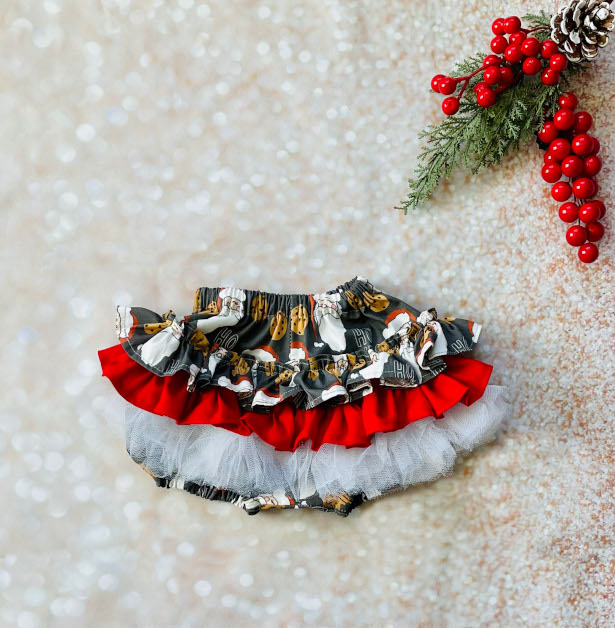 Dress up your little one in these stylish ruffle bloomers / diaper covers! Diaper covers feature a rare Santa print fabric, coordinating ruffles, and a layer of super soft tulle along the back for an adorable holiday look.
Elastic around the waist and leg openings ensure a perfect fit around your little one's diaper. Pair these with the matching Cookies for Santa reversible pinafore dress listed in the shop.
**Fabric is limited!! This item is made to order. Place your order no later than Wednesday, 12/9 to receive your item by Wednesday, 12/23.**
Facebook: facebook.com/ThreeYellowStarfish
Instagram: @threeyellowstarfish
Three Yellow Starfish is a handmade children's clothing business located in Austin, TX. Operated by Margaret Parciak who began designing clothes for her son but was soon overcome with the passion for creating pieces for little ones everywhere.
Creating fun and unique children's clothing
@threeyellowstarfish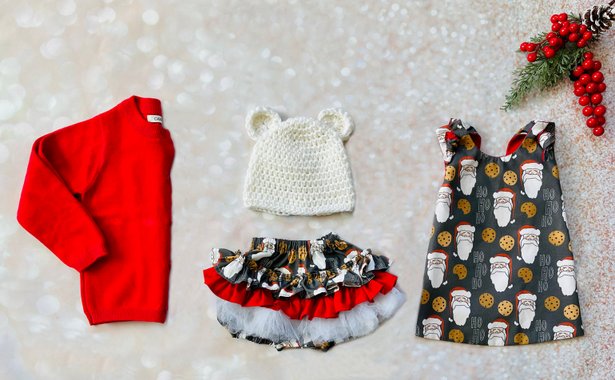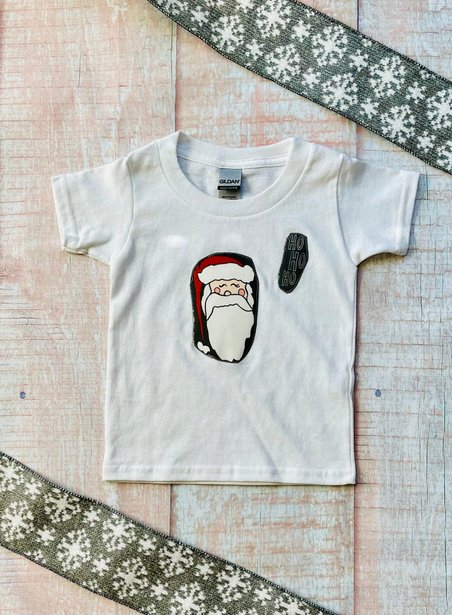 How To Raise Entrepreneurial Kids: Raising confident, resourceful and resilient children who are ready to succeed in life…
by Jodie Cook & Daniel Priestley
Every parent wants their kid to have a happy and successful future. The problem is they aren't sure how to prepare them for this rapidly evolving world.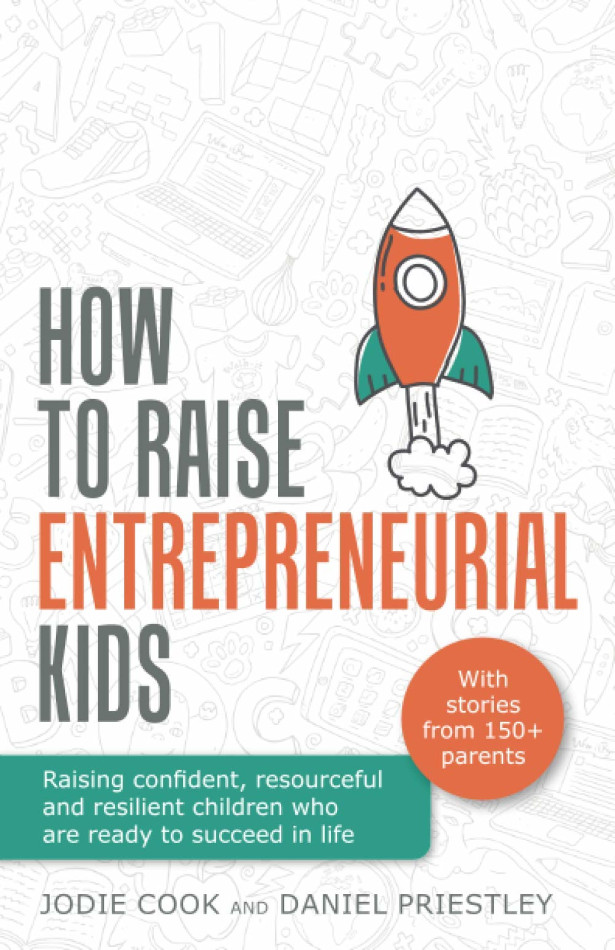 Life used to be easy. Go to school, pass your exams, get a good job and the rest flows from there. Today it's not so simple. The concept of work is changing. Chances are, your kid won't get a job, they will create one.
Now more than ever, entrepreneurial skills are fundamental to their prosperity and wellbeing. Schools don't teach these skills; will you?
This book introduces the four pillars of raising entrepreneurial kids: mindset, skills, experiences and coaching, to ensure they thrive whatever their future holds.
It will equip you to:
• Instil a mindset of positivity and resourcefulness
• Explore opportunities to learn invaluable skills
• Discover eye-opening experiences among the everyday
• Develop new ways of thinking and overcoming obstacles
• Learn from inspiring people and be the best role model possible
How to Raise Entrepreneurial Kids is packed with thought-provoking, actionable ideas to have fun exploring the concepts with your family.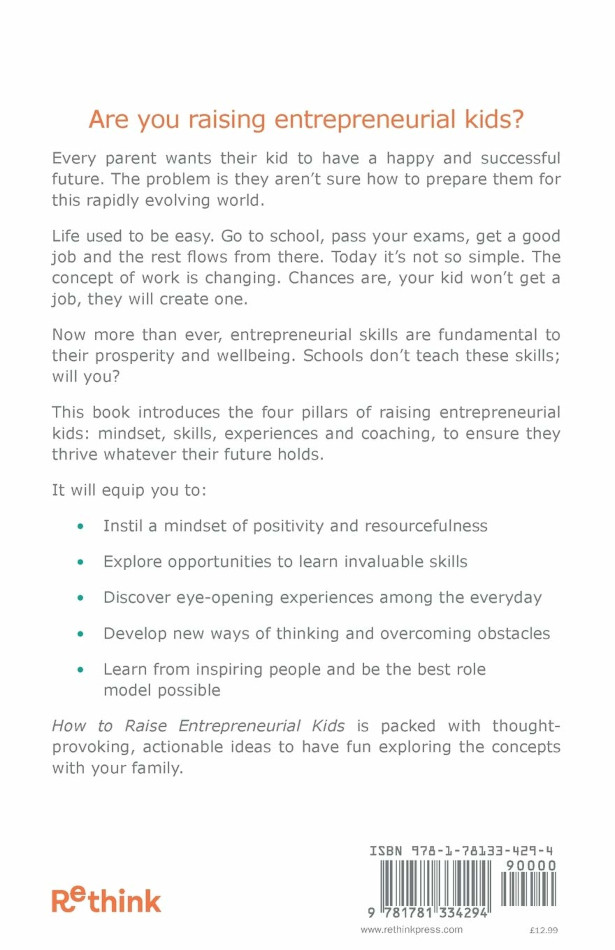 Egypt Escape game: The curse of the Pharaohs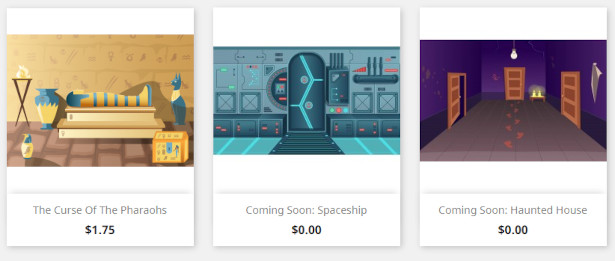 Make this Holiday special and let us take you for a ride into ancient Egypt… Imagine that you are trapped in the ancient tomb. Can you escape before the mummy wakes up?
Thanks to our "buy and play system", there are no shipping costs and no waiting time!
Choose an escape game you like, buy it and print it at home! Escape game is immediately ready for you. So, are you ready for your next adventure?
You can check it here : https://boardescapegame.com/
24 DAYS OF CLEAN-MAS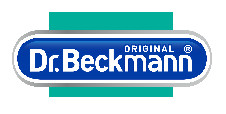 PREPARE YOUR HOUSE READY FOR THE FESTIVITIES WITH ULTIMATE 24 DAY CLEANING COUNTDOWN TO CHRISTMAS
The countdown to Christmas has begun, the bells are ringing, decorations are going up, and everyone is getting their house ready for the holiday!
Cleaning and laundry expert, Dr. Beckmann have provided a 24 day countdown of Christmas cleaning tips, so your humble abode is spick and span in time for the festivities.
24 DAYS OF CHRISTMAS CLEANING
1. De-clutter your home, ready for a new year
The lead-up to Christmas is here, so it's time for a clear-out. Go through your house top to bottom and get rid of anything you don't need – ready for 2021!
2. Scrub the skirting boards
Run over your skirting boards with a vacuum and duster and then use a damp cloth to wipe away the remaining spots of dirt
3. Fab-loo-ous toilet treatment
Clean your toilet using Dr. Beckmann's famous Power-Foaming Toilet Cleaner. Watch as the foam fizzes up to a mountain of fresh cleaning fun! Chuck it, Brush it, Flush it
4. Tackle the teapot
Descale your kettle ready for the winter warming hot drinks. Fill your pot with a mixture of half water and half vinegar, leave to soak overnight. Rinse thoroughly in the morning to remove any lingering odours, then boil up some fresh water
5. Nurture the nature of your home
Spruce up your garden furniture with a dry cloth to remove any excess dirt or leaves that have fallen. Then use a wet cloth and cleaning solution to remove stubborn marks
6. Freshen up the floor
Floors often have unseen dirt and germs and require a deeper clean. Use Dr. Beckmann's Stone & Tile Floor Cleaner to leave your bathroom and kitchen floors sparkling. It also adds a protective layer to your tiles to prevent them from staining
7. Watch your windows sparkle
Before the winter weather really hits, give your windows a wipe down. Sweep loose dirt from the window frame with a brush, then use a glass cleaner with a microfibre cloth or paper towel to finish the job
8. Dreaming of a Glo-white Christmas
Time to bring your Christmas decorations out of the attic and give them a well-needed dust. To brighten up your snowmen, angels or snowflake soft toys place them in the wash alongside Dr. Beckmann's Glowhite to bring the faded colour back to life
9. Knock, Knock!
Door knobs, handles and letterboxes are common items that are usually forgotten about when doing your cleaning chores. It's important to regularly wipe down the front door with soap and water and apply a surface cleaner to the objects
10. Give your appliances a 5* service
Tackle the dishwasher and washing machine with Dr. Beckmann's Service-it Deep Clean range. Pour the powder directly into the bottom of the empty dishwasher or drum of the washing machine, then select a standard cleaning programme and run the cycle
11. Travel in style
De-clutter and clean your car ready for the holidays. Take out the floor mats and shake the dirt off, then give it a once over with the vacuum. It's always handy to have a mini travel wash in your car, for any overnight stain emergencies
12. Stairway to cleaning heaven
Hoover up your stairs to remove all the excess debris and dirt. For the more stubborn stains use Dr. Beckmann's Carpet Stain Remover to snow them who's boss!
13. Food, Glorious, Food!
Clean and empty your fridge ready for the festive food. Take out all drawers and shelves and wash thoroughly with washing-up liquid and hot water
14. Paw-fectly clean-up after your pets
Spruce up your pet's bed ready for the Christmas fun, pop it in the washing machine for a deep cleanse, then give those stubborn marks a scrub with Dr. Beckmann's Pet Stain & Odour Remover
15. Pot, Kettle, Attack!
Time to descale the kettle again, as it's being used regularly it's important to keep on top of the cleaning to avoid build-up of limescale. Add half vinegar and half water to the kettle and leave to soak, then rinse thoroughly
16. Say goodbye to stubborn stains
Getting stains out of carpets can seem like an impossible task (especially if its mulled wine), but when you use Dr. Beckmann's Carpet Stain Remover the stubborn stains soon become a distant memory
17. Fresh, clean washing machine = fresh, clean laundry
The washing machine is on a never-ending spin during holiday season, use a specialised cleaner to banish the bacteria and microorganisms living inside your machine to leave your clothes smelling and feeling fresh
18. Festive, foamy fun!
Make sure to give your loo another once over with the Power-Foaming Toilet Cleaner. We challenge you not to become obsessed with the foamy fun?!
19. Freshen up after your four-legged friends
Tidy up your sofa and remove any crumbs, pet hairs or lingering dust balls. The best approach is to use a sticky roller or pad to remove visible pet hairs followed by the vacuum cleaner to capture any unseen crumbs and dust
20. Banish those devilish stains
Time to transform your Christmas tablecloth. If the material has some secret stains, then treat with a specialised stain remover. Wet the stain with water and then add the remover onto the area and work into the mark, leave for 3 minutes then dab until the stain has disappeared
21. Ho, Ho, Ho
Pop all of the family's Christmas jumpers in the wash ready for the big day! Use Dr. Beckmann's Colour & Dirt Collector Sheets or Re-Usable Colour Collector Cloth to ensure that your festive jumpers stay merry and bright
22. Overwork that oven
Give the oven a deep clean ready for the Christmas dinner. Apply cleaning gloves and squirt oven cleaner all over the exterior and interior of the oven. Leave overnight, then use a cloth to scrub the spillages away. Your oven will be shining clean and fresh in no time
23. Time for bed…
Get into a clean, white bed with Dr. Beckmann's Glowhite ULTRA. Place your bedding, detergent and a sachet of the laundry whitener in the washing machine and watch as your bed sheets come out sparkling white
24. Merry Cleanmas!
And…RELAX! Put your feet up, the festivities have begun!
On getting the house Christmas ready, Dr. Beckmann spokesperson, Susan Fermor said: "Getting your homes straight before the festivities can be a mammoth task, with houses needing a deep clean, a mountain of decorations to go up and muddy footprints and pawprints through the house from winter walks, following our countdown cleaning tips everyday will ensure your home is holiday ready, so you can see the new year in with a fresh, clean start!"
LOCKDOWN MIGHT BE A DRAG BUT THE SHOW MUST GO ON FOR UK DRAG RACE SUPERSTAR DIVINA
There were some double takes in town as UK Drag Race Royalty Divina De Campo was spotted in Manchester on Monday 30 November filming a launch marketing campaign for one of the city's most disruptive and successful startup's, Taptrip.
Towering high on platform heels and sporting her famous raven locks Divina cut an imposing figure shooting in and outside Hotel Brooklyn in the city.
The business travel technology company which has grown from six to 20 people in spite of the uncertainty facing the corporate travel market due to COVID-19 and has recently raised £2.7 million from investors including Barclays, Techstars, Startup Funding Club, easyJet and ATPI.
Its intuitive platform makes booking business travel as easy as using Netflix and its integration of Ticketmaster, Zomato and Eventbrite among others within the platform means business travellers can also book events, restaurants, even networking events that match their needs all at the same time. It's this understanding of the next generation of business travel needs, blurring business + leisure = 'bleisure' that's attracted the big investors and fuelled the start-up's rapid growth. That alongside its irreverent personality shared by its founders and team who also star in the video.
Neil Ruth, Taptrip COO said; "The pandemic has been a real blow for the travel sector but when we got confirmation from UK culture secretary that TV & film production could continue, we knew we had to crack on with our plans to shoot the marketing campaign for Taptrip. I'd like to thank all those hotels and businesses including Hotel Brooklyn that allowed us to shoot safely on their premises despite lockdown.
"When it's safe to do so, business travellers are going to need to be encouraged to get moving again, to get dressed fully, not just from the neck up and perfect way to do this will be to stimulate their business brain with their traveller's heart, that's what our platform does. We all have a part to play in getting the travel industry moving again."
Divina De Campo said; "To be honest I'm just bloody grateful for the work! Only kidding, I've known Neil a long time and when he asked for my help I knew I needed to lend my old school glamour to the proceedings!."
The video, shot safely by Manchester's What Marketing, sees Divina enjoying every element of a Taptrip enabled bleisure trip and will feature as a part of the businesses exciting new marketing campaign going live in 2021.
A Very Cherry Holiday
Set out a delicious spread of festive dishes with these cherry recipes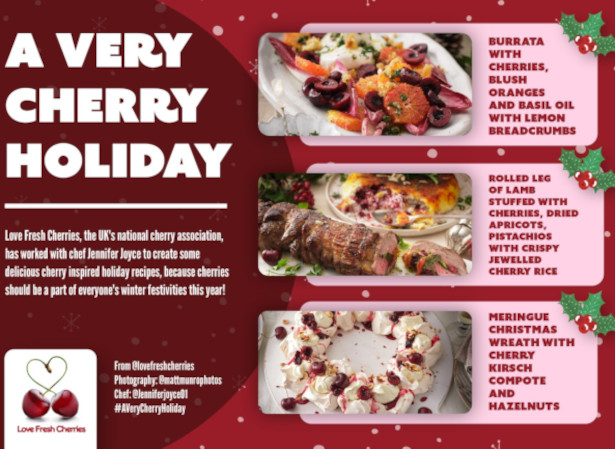 This year's winter holiday deserves a little extra attention, so celebrate this festive time with these delicious cherry inspired recipes that the whole family will enjoy.
Brought to you by Love Fresh Cherries, the UK's national cherry association, and chef Jennifer Joyce for the most tasty holiday recipes – because cherries should be a part of everyone's festivities this year!
Follow the step-by-step recipes below for the most tempting and cherry fresh cherry dishes!
Please find below the following recipes:
Burrata with cherries, blush oranges and basil oil with lemon breadcrumbs
Rolled leg of lamb stuffed with cherries, dried apricots, pistachios with crispy jewelled cherry rice
Meringue Christmas wreath with cherry kirsch compote and hazelnuts
Burrata with cherries, blush oranges and basil oil with lemon breadcrumbs
Serves 4-6 prep 20 minutes cook 8 minutes
Ingredients
1 tbsp lemon zest
1 slice sourdough blitzed into crumbs
1 tbsp extra virgin olive oil
1 large ball burrata drained
10 fresh cherries pitted
3 blush oranges
1 head red or white chicory, leaves separated
2 tbsps chopped basil
2 tbsps chopped flat leaf parsley
2 tsps capers
1 shallot finely diced
2 tbsps extra virgin olive oil
2 tsps white wine vinegar
Method
Preheat the oven to 200c/180c fan. Place the breadcrumbs on a baking tray and mix with olive oil and some seasoning. Bake for 5 minutes and then toss with the lemon zest.
Slice the skin from the oranges and then cut into slices. Place the endive, burrata, oranges and cherries on a platter and set aside.
In a small bowl xix the basil, parsley, shallot, capers, oil and vinegar together.
Season and set aside.
When ready to serve, spoon the dressing over the salad and sprinkle with the breadcrumbs.
Rolled leg of lamb stuffed with cherries, dried apricots, pistachios
Serves 4-6 prep 20 minutes cook 25 minutes
Ingredients
2 kilo leg of lamb boned and pounded flat
75g fresh breadcrumbs
20g flat leaf parsley
1 egg yolk
20 pitted fresh cherries
10 soft dried apricots halved
50g chopped pistachios
Greek yogurt for serving
Method
Preheat oven to 240c/220c fan. Place the breadcrumbs, parsley, egg yolk and some seasoning in the food processor. Blend until it is a paste.
Season the the meat with the skin side down. Spread the paste horizontally down the centre of the meat. You want to be able to roll a long thin roll. Top with the cherries, pistachios and apricots.
Roll up and tie tightly with kitchen string.
Place on a baking tray with a rack. Season well with salt and pepper. Roastfor 10 minutes and then turn the temperture down to 200c/180c fan and cook for another 15 minutes.
Remove from oven, cover with foil and let rest for 20 minutes.
When ready to serve, thickly slice the meat and arrange on a platter. Serve with the crispy jewelled rice and a bowl of Greek yogurt to spoon over.
NOTE: Get your butcher to debone the lamb and ask him to pound it thinner. so you can roll it long and thin.
Crispy jewelled cherry rice
Serves 4-6 prep 20 minutes cook 25 minutes
Ingredients
400g basmati rice
200g fresh or frozen cherries pitted
1 tsp cinnamon
2 tbsps butter
3 tbsps vegetable oil
3 tbsps Greek yogurt
large pinch saffron threads crushed
50g chopped blanched almonds
2 tbsps chopped parsley
2 tbsps chopped fresh dill
Method
Wash the rice 2-3 times in a large bowl of water until the water comes out clear. Drain and set aside. Bring a large pot of water to boil. Heavily salt the water and add the rice. Boil until al dente, about 5-6 minutes. Drain and rinse with cold water.
While the rice is cooking, Place the cherries in a saucepan with the cinnamon. Bring to a boil and then lower the heat. Saute for 7-8 minutes and then remove from the heat.
Using a heavy skillet or frying pan, about 25-28cm wide, place a large piece of non-stick baking paper in the bottom. Add the butter, saffron threads and vegetable oil and gently melt. Turn off and set aside.
In a small bowl, mix two good handfuls of the cooked rice with the Greek yogurt. Press this mixture into the bottom and sides of the frying pan.
Mix the remaining rice with the cherries, the liquid and the almonds. Press this into the frying pan.
Turn the heat on the lowest setting your hob will go. Use a wooden spoon handle to make holes into the rice mixture, pressing it all the way to the bottom of the pan. This will allow the steam to release while the rice crisps.
Cook for 25 minutes uncovered. When ready to eat, place a large platter over the rice. Using oven gloves, carefully flip the rice over.
Sprinkle with the chopped parsley and dill.
Meringue Christmas wreath with cherry kirsch compote and hazelnuts
Serves 4-6 prep 20 minutes cook 1 hour
Ingredients
4 egg whites
200g castor sugar
1 tsp cornflour
1 tsp white wine vinegar
150g fresh cherries, half pitted and the rest left whole with stems
3 tbsps Kirsch (cherry liqueur or you can use brandy)
75g castor sugar
1 tsp vanilla paste
300ml double cream
2 tbsps castor sugar
50g toasted and chopped hazelnuts
Method
Preheat oven to 140c/120c fan. Whisk the egg white in a scrupulously clean bowl using a standing mixer or electric handheld whisk. Start the speed on low and when they become foamy increase the speed to medium.
When soft peaks form, start to add the sugar, one tbsp at a time. Keep adding until it's all incorporated and the stiff glossy peaks form. Add the cornflour and vinegar and stir once or twice to mix through.
Cover a large baking sheet with non-stick baking paper. Draw a 28cm circle on the paper and then drop spoonfuls of the mixture onto the paper in the shape of a wreath.
Use the back of a spoon to make indentions into the meringue spoonfuls. Bake for 90 minutes and then turn the oven off. Leave the meringue in the oven until cool.
While the meringue is cooking, place the pitted cherries in a medium saucepan. Add the kirsch, sugar and vanilla. Simmer the mixture until the liquid is syrupy, about 8-10 minutes. Remove and set aside until cool.
Whisk the cream with the castor sugar until soft peaks form. Spoon this onto the cooled meringue. Drizzle the cherry syrup over and top with the poached cherries and fresh ones.
Sprinkle the whole wreath with chopped hazelnuts.
The Whisky Lounge's Christmas gifting for your Xmas Gift Guide!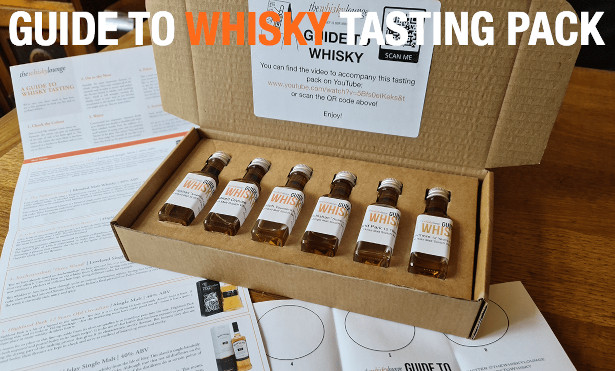 They've just released new whisky gift sets, at £25/£35 for 6 whiskies – delivering across the UK.
The Whisky Lounge's 'Guide to Whisky' tasting pack – https://thewhiskylounge.com/product/twl-beginners-guide-to-whisky/
If your loved ones have a burgeoning curiosity for whisky or simply want to refresh their knowledge then the 'Guide To Whisky' Tasting Pack is the perfect gift. A tasting of six drams chosen to illustrate the key whisky flavours any whisky fan needs to know, all while on a tasting tour around Scotland! From the light and delicate, to the intense and smoky this pack has the lot.
Whisky truly is the most amazing and diverse spirit in the world and this tasting set is designed to help whisky drinkers refine their own palate from the comfort of their own home. On an evening of their choosing, the lucky recipient can simply pour themselves the whiskies, read through the notes and play the on-demand 'taste-a-long' masterclass, hosted by The Whisky Lounge's founder, Eddie Ludlow.
Our tasting boxes have been created with the preservation of our planet in mind. They are sourced from fully certified FSC registered mills and responsibly managed forests, are REACH compliant, biodegradable and fully recyclable.
The whisky line up is as follows! Auchentoshan American Oak, The Naked Grouse, Glen Garioch Founder's Reserve, Auchentoshan Three Wood, Highland Park 12 Years Old, Bowmore 12 Years Old
Price £25 thewhiskylounge.com/product/twl-beginners-guide-to-whisky/
For the Gift pack which includes a Glencairn Crystal tasting glass, a can of Larkfire Wild Water for Whisky and TWL pin badge – £30 thewhiskylounge.com/product/guide-to-whisky-gift-pack/
Other Christmas products available online:
Independent Bottler's Tasting Pack – thewhiskylounge.com/product/indie-whisky-tasting-pack/ £30
Independent Bottler's Gift Set – thewhiskylounge.com/product/indie-whisky-gift-pack/ £35
Scotch Single Malt Tasting Pack – thewhiskylounge.com/product/scotch-single-malt-tasting-pack/ £30
Scotch Single Malt Gift Set – thewhiskylounge.com/product/scotch-single-malt-gift-pack/ £35
English Single Malt Tasting Pack – thewhiskylounge.com/product/english-single-malt-tasting-pack/ £30
English Single Malt Gift Set – thewhiskylounge.com/product/english-single-malt-gift-pack/ £35
THE HUAWEI CHRISTMAS GIFT GUIDE
From stylish smartwatches to the ultimate noise cancelling headphones, there's something for everyone this festive season
With Christmas right around the corner, now is the time to get organised to ensure you gift the perfect presents to your loved ones on the big day. To help with some festive shopping inspiration, Huawei has created the ultimate gift guide with a little something special for the tech enthusiast in your life. From high-end noise cancellation headphones for your music lover friend, to sleek and chic speakers for your stylish sister, there is truly something for everyone to enjoy. What's more, many of Huawei's products included can be used in tandem with others, for a truly connected, seamless experience.
Want to get more tech for your buck? It's never been a better time to buy! Discover a wide range of exclusive offers below, as well as on the Huawei Store today.
For fitness fans
Help your loved ones to keep on track of their fitness goals this Christmas with a Huawei smartwatch
Huawei Watch Fit
Huawei's first ever smart sports watch with a rounded rectangular face, the Huawei Watch Fit encourages users to get into new forms of exercise through a variety of animated fitness courses, workout modes and scientific health tracking features.
On-trend wrist strap colour options including Mint Green, Sakura Pink, Cantaloupe Orange and Graphite Black so loved ones can mix and match their looks according to their outfits or mood. The breathable strap design works in tandem with long-lasting battery life to ensure the Huawei Watch Fit can be worn for days or even weeks on end.
Offering unrivalled workout style along with functionality, the Huawei Watch Fit is the perfect gift for fitness fan friends and family this festive season.
RRP £119.99 from the Huawei Store and selected retailers
Feel the beat
Jingle Bell Rock: gift a sound experience like no other, with Huawei's selection of cutting-edge audio tech
Huawei beats Apple: here are the FreeBuds Studio | NextPitHuawei FreeBuds Studio
Inspired by geometrics and simplicity, Huawei FreeBuds Studio offer a stylish look and comfortable fit. Not only is it a pair of headphones, but also a smart assistant that allows users to experience a better digital audio world.
Users can also enjoy an in-built dual connection, which means it's time to say goodbye to the complicated pairing process and enjoy the seamless connection provided by Huawei FreeBuds Studio.
Huawei FreeBuds Studio are available now in Graphite Black and Blush Gold from late November.
RRP £299.99 from the Huawei Store and selected retailers
Huawei FreeBuds Pro
Get in the Christmas spirit this season with the FreeBuds Pro wireless earphones from Huawei. Small but mighty, these earphones feature a unique in-ear design and are available in three different sizes of silicone earplugs. This combined with the fit detection feature – available in the Huawei AI Life app –, allows users to find the perfect size for them.
Ideal for working from home or on the go, noise cancellation, volume adjustment, answering calls, pressing play and skipping songs are all effortlessly achieved via the Huawei FreeBuds Pro's distinctive square-shaped, sleek and stylish earphone stems. The gestures are highly intuitive – simply swipe or pinch a specific area to take control.
The FreeBuds Pro are available in three colours – Silver Frost, Ceramic White and Carbon Black.
RRP £169.99 from the Huawei Store and selected retailers
Huawei Freelace Pro
HUAWEI FreeLace – HUAWEI Global
This Christmas, give the gift of 24-hour playback and innovative technology, thanks to the Huawei Freelace Pro
The Freelace Pro comes with two highly sensitive microphones that work together to achieve noise cancellation in and out, meaning you can enjoy an immersive and undisturbed festive playlist this christmas.
Achieve impressive sound with a 14 mm dynamic driver that works with an independent low-frequency sound tube to achieve a resonance effect, delivering a punchier and deeper bass.
The most high-tech fitness gift under the tree this year, the Huawei Freelace Pro comes with Huawei HiPair Technology and USB-C plug, meaning it can be paired with a phone, or a tablet in just one simple step.
RRP £199.99 from the Huawei Store and selected retailers
Huawei Sound X
Festive tunes have never sounded better than on the new Huawei Sound X! Co-engineered with Devialet, the Sound X has dual subwoofers, producing enormous HiFi sound with minimal power input to bring the latest sounds to this year's Christmas parties, whether they be intimate family gatherings or a virtual get togethers this year.
As the first Wireless speaker product from Huawei, the Sound X marries first-rate aesthetics with exquisite craftsmanship, and has already been recognised by the 2020 German iF Design Award committee for its stunning appearance.
RRP £299.99 from the Huawei Store and selected retailers
Work hard, play hard
For your hardworking friends and family, Huawei's premier laptop packs a punch and has everything needed to work from anywhere in the world
Huawei MateBook 14 2020
The latest ultra-portable notebook to join the MateBook line-up; Huawei MateBook 14 2021 features the series' signature sleek design and smart features in a robust and lightweight enclosure.
Portability comes at no expense to performance and feature set, which unifies the smartphone and tablet experiences into one cohesive, all-scenario experience, and delivers incredibly expansive visuals, powerful performance and smart experiences in a stylish and portable form factor.
Battery life is also no bother; on a single charge, the notebook supports up to 10 hours[1] of continuous local 1080p video playback, while its portable Huawei SuperCharge™ charger is capable of providing lightning-fast charging for supported Huawei phones.
RRP from £749.99 from the Huawei Store and selected retailers
A timepiece for every occasion
Dial up your gift giving with these stylish yet functional smartwatches from Huawei
Huawei Watch GT 2 Pro
With a rugged yet premium design, advanced sports tracking, professional health monitoring, two-week battery life and wireless charging, the new Huawei Watch GT 2 Pro is set to be a big hit with fitness fanatics this festive season.
A minimalist and comfortable, yet robust smartwatch, the Huawei Watch GT 2 Pro features a watch face made of sapphire giving it a harder, more durable, scratch-resistant exterior to keep it protected even during outdoor sports – while the watch frame is made from titanium.
RRP £299.99 from the Huawei Store and selected retailers
Huawei Watch GT 2 Porsche Design
Huawei's Watch GT 2 Porsche Design is a classic yet luxurious addition to the Huawei Watch family and marks the brand's latest collaboration with Porsche Design in the smartwatch industry. As the most high-end addition to the line-up, the Porsche Design Huawei Watch GT 2 is a stunning combination of Huawei's innovative technology and Porsche Design's pure and functional design philosophy, resulting in a brand new look that ushers in the next era of smartwatch design.
As well as offering a premium, aerodynamic design, the smartwatch supports with precise data tracking for 100+ workout modes, including climbing, outdoor running, rowing, surfing and tennis. The smartwatch also offers an innovative stopwatch face that allows users to start timing with a tap of the screen.
From £629.99 from the Huawei Store and selected retailers
Enhanced vision
Give the gift of functional fashion, with Huawei x Gentle Monster Eyewear II: more than just sunglasses
Huawei x Gentle Monster Eyewear II
Offering a seamless fusion of technology with fashion, Huawei's second-generation smart glasses continue to focus on audio and smart innovation, with a more avant-garde yet comfortable design and a greater wealth of outstanding smart functions to experience. With it, Huawei is forging a unique and iconic smart wear trend for sophisticated and fashion-conscious tech lovers this Christmas.
More than just a pair of sunglasses! The Eyewear II collection was designed using Huawei's core technologies; the semi-open, ultra-thin, large-amplitude speaker effectively cancels out sound leakage and provides the wearer with high-definition stereo sound. What's more, the newly upgraded Smart Interaction function turns the glasses into your own personal assistant, which offers not only faster access to information, but also a more intelligent form of interaction, providing an altogether brand-new experience of smart wearable technology.
From £310 from the Huawei Store and selected retailers
The ultimate sleek and stylish smartphone companion
For capturing memories that last a lifetime: Huawei Mate 40 Pro and Huawei P Smart offer professional camera capabilities in the palm of your hand
Huawei Mate 40 Pro
An object of sheer beauty, the Huawei Mate 40 Pro marries iconic design with innovative tech. It features a small front camera cut-out, which is packed full of technology, with 3D Face Unlock, an Ultra Vision Selfie Camera and Smart Gesture Control.
Become your very own movie director with a whole host of outstanding videography features, including Dual Cine Cameras, which create a 3:2 cinema-style shooting ratio sensor, Track Shot, which follows subjects so that they always remain in the centre of the shot, and Story Creator, which allows you to choose a template and follow instructions to create an engaging story. Background music, filters and effects can also be added to frames with ease, to create the ultimate cinematic effect.
The Mate 40 Pro is the ultimate eye-catching accessory this festive season, capturing unforgettable family memories and Instagram-worthy pictures like a professional, as well as acting as the perfect prop when included in the shot.
Huawei Mate 40 Pro is available in Black and Mystic Silver.
RRP £1,099 from the Huawei Store and selected retailers
Huawei P Smart 2021
Renowned for combining stylish design and all the features you need at great value, the newest addition to the Huawei P Smart Series is packed with a beautifully big display for immersive viewing, an enduring battery life that keeps up with busy lifestyles as well as a smarter camera that allows users to capture what they see effortlessly, making it stand out as a photography, entertainment and social companion.
What's more, with just 10 minutes of charging, the Huawei P smart 2021 can work for an incredible two hours of uninterrupted video viewing, perfect for enjoying festive films!
Huawei P smart 2021 comes in three natural colour variations: Crush Green, Blush Gold and Midnight Black.
RRP £199.99 from Huawei Store and selected retailers
Stunning homeware inspired by the Marchesa Casati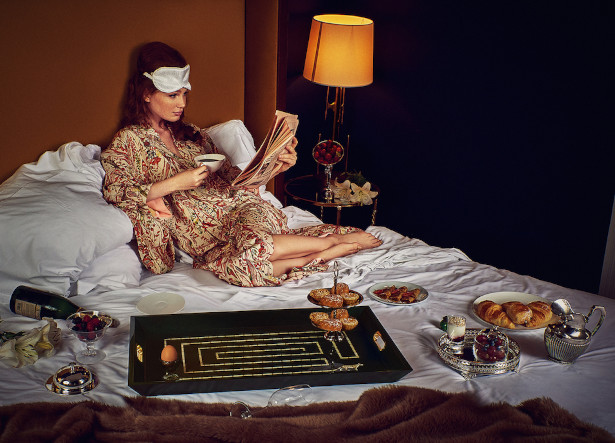 Luxury homeware brand CÔCO GIN have released the opulent Casati tray as part of their new collection of exquisite lacquer butler trays designed to raise the spirits and spike the imagination. The Casati tray is based on Marchesa Luisa Casati, famed for her decadent style and legendary life, and features a Venetian maze in which the Marchesa herself famously promenaded her pet cheetahs, naked, through the gin haze of the Jazz Age.
Countess by birth, heiress by adolescence, Marchesa by marriage, and mesmerizing by all accounts. Born into centuries-old traditions of tiaras and lace, Luisa Casati traded marriage for a life of art—a poetic love affair that would blossom into a bohemian whirlwind, tantalizing and scandalizing her cohort. Trembling drawings and grainy images at the hands of Cocteau, Man Ray and Cecil Beaton depict her metamorphosis from soft belle to surrealist being. Haunted eyes multiplied and manipulated behind fragile veils and frantic gestures. She incarnated their fictions, even as her truths were far, far stranger. The Marchesa required freedom from the corsets and confines of her rarefied class, her Gilded Age, her fair gender. And so, she wandered the moonlit labyrinths of Venice accompanied by jungle cats, naked but for her furs. Deploying her beauty and fortune like cannon fire, she besieged the ramparts of aristocratic propriety and bourgeois convention till there was nothing left… but the legend of a woman.
CÔCO GIN butler trays celebrate both ancient artistries and extraordinary characters from history, with a view of offering both inquisitive hosts and generous guests domesticated treasures to give and with which to receive. Hand crafted in Vietnam, a centuries old, 100 day long 32-step process applies two dozen layers of lacquer resin extracted from cashew nut shells before etching, painting, and accenting with metallic leaf.
The brand's creators, Franco-Brazilian duo Lucila and Ludovic de La Bédoyère, founded the brand to make real their passion for beautifully crafted, unique home items . With an international outlook, an inclination for luxury and an eye for quality, their ambition has created CÔCO GIN. The name references both Rio, Lucila's home town, and gin, which for the founders evokes a sense of hospitality, a refined enjoyment with a nostalgic, luxurious twist.
The Casati tray retails at €1.980,00 and is available to buy through the brand's website and will also be available via a planned trunk show with Moda Operandi (dates to be confirmed). CÔCO GIN will also feature at Maison&Objet in March 2021.
CÔCO GIN will be adding to their collection in early 2021 with additional items, including candles, diffusers and porcelain in the luxury home accessories sector. All items come with a certificate of authenticity. CÔCO GIN also offer a handmade in Lisbon pure brass stand to elevate the tray.
Specification: Size: 71cm X 45cm Materials: MDF Wood, Brass Lacquer Units: 40 (Subject to Change). Shipping additional.
www.cocogin.com Instagram @cocogin_
BAG A MEG-A BARGAIN
ALDI LAUNCHES SUPER TUSCAN WINE – £90 CHEAPER THAN MARKLE'S FAVOURITE BOTTLE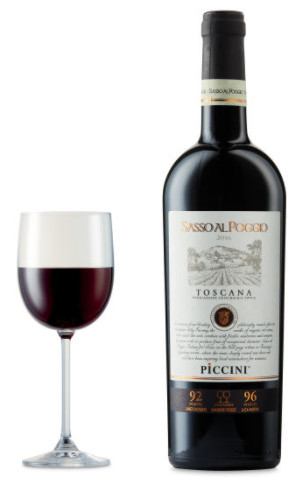 Introducing a wine so luxurious it's fit for a Duchess, Aldi's decadent Piccini Super Tuscan 2016 is available online now for just £9.99!
Super by name, super by nature, this Tuscan red is one of Italy's most expensive wines with Meghan Markle's preferred version, the Tignanello[1](which she even named her now defunct blog[2], The Tig, after) going for a whopping £100!
A sumputous blend, a Super Tuscan is known for being a unique combination of non-indigenous Italian grapes, particularly Merlot, Cabernet Sauvignon, Cabernet Franc and Syrah.
Developed in the idyllic destination of Tuscany, Aldi's Piccini Super Tuscan is a classically rich wine with ripe notes of cherries and sultanas. The high quality and full-bodied nature of these Super Tuscan wines often come with a hefty price tag to match, with Fortnum and Mason's version coming in at £125[3] and Waitrose selling bottles for £25[4]. Aldi is bringing its customers a great value £9.99 option, just in time for Christmas.
Head online now to bag a bottle of this magnificant blend. The only mistake you'll make, is not buying more!
Visit www.aldi.co.uk/c/wines/All-Wines for more information on Aldi's wine range.
[1] Antinori Tignanello, £125, Fortnum and Mason (Sourced 05.11.20)
[1] 'Everything you need to know about Tignanello, Meghan Markle's favourite wine', Vine Pair (24.05.18)
[1] Antinori Tignanello, £125, Fortnum and Mason (Sourced 05.11.20)
[1] Mazzei Belguardo Tirreno, £24.99, Waitrose (Sourced 05.11.20)
Enjoy a green Christmas with Friends of the Earth: gift inspiration that puts planet first
We're all approaching Christmas slightly differently this year, from limiting the number of people we can spend time with to traveling less and shopping online more.
Friends of the Earth has released its guide to gifts that can help save the planet – from fighting climate breakdown to helping to restore nature. All of these are available online either from Friends of the Earth directly or via small businesses who need our support more than ever.
Friends of the Earth's top tips for environmentally friendly Christmas gifts:
For the nature lover. Friends of the Earth's Christmas Bee Saver Kit makes a perfect stocking filler for the budding naturalist in your life. This year's version includes Bee-friendly wildflower seeds, an exclusive Christmas card, recyclable wrapping paper and a Bee Saver Guide full of useful tips.
For the busy shopper. E-cards from Friends of the Earth are perfect for cutting down on paper and saving you postage time. For a donation amount of your choosing you can personalise up to 10 e-cards with individual greetings and scheduled sending times.
For the climate conscious fashionistas. Shop Friends of the Earth's range of planet protecting gifts in partnership with Teemill. Choose from organic cotton clothes, bags and accessories, including our Circular Economy range. All made in a planet friendly production line, with plastic-free packaging.
For the plastic-free warrior. Friends of the Earth has partnered with Ion8 to create two exclusive water bottle designs that celebrate the beauty of our oceans, while encouraging us all to reduce plastic pollution. What's more, 25% of profits will go towards our vital campaigning work.
For the foodie. Tracklements Aromatic Medlar Jelly is not only a tasty treat with some cheese and crackers, but is made from the fruit of a great, ancient British tree that helps our biodiversity, and our bees. Tracklements transform medlar fruit donated by the local community into scrumptious Aromatic Medlar Jelly as part of their Save A Bee Plant A Tree project, in collaboration with Friends of the Earth. They give 25p from every jar sold into buying more bee-friendly medlar trees, and another 25p to Friends of the Earth.
For the stylish activists. Tomorrow Creates is a fashion brand which amplifies voices for change, education and community engagement. They've always believed that businesses should be built with a mission to do good, whether it's making their customers more aware of our society or raising money for causes they believe in, such as local homeless charities, the Black Lives Matter movement and Friends of the Earth.
From gin to woodwork, browse more small businesses supporting Friends of the Earth via Work For Good.
High res images available on request.
LEGENDARY HIP-HOP ICONS RUN DMC TEAM UP WITH 12on12 TO RELEASE LIMITED EDITION VINYL IN TRIBUTE TO JAM MASTER JAY
CHRISTMAS 2020
RUN DMC COLLABORATE WITH ARTIST REENA TOLENTINO FOR UNIQUE ARTWORK & REWORK OF CLASSIC RUN DMC LOGO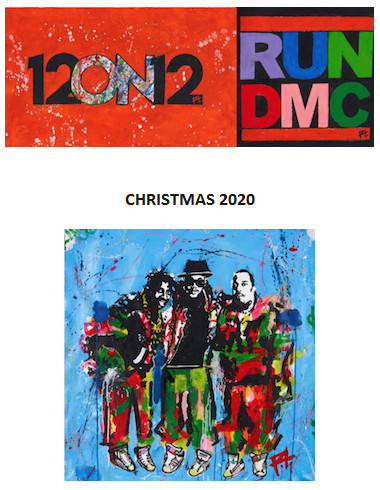 Wednesday 25th November, London UK; Following their acclaimed project with Travis Scott and fashion house Saint Laurent, 12on12 announce their latest collaboration with cultural icons and hip-hop legends RUN DMC.
The pioneering New York group have curated an exclusive limited edition 12″ vinyl only compilation with bespoke artwork by rising LA artist Reena Tolentino, aka 'RT'.
The 12on12 deluxe, double disc package is limited to 500 hand-numbered editions and embodies the story of RUN-DMC's legacy within the handpicked iconic track-listing, featuring songs that inspired, affected and changed the ground-breaking group's music.
The first release in celebration of the 35th anniversary of seminal 1986 album Raising Hell, RUN DMC pay tribute to their late bandmate Jam Master Jay and dedicate this project in his honour.
The release offers a fascinating insight into RUN DMC, one of the most influential groups of all time. Alongside tracks by early rap trailblazers The Sugarhill Gang and Afrika Bambaataa, the group have also highlighted songs that helped form the sonic foundations of the nascent hip hop sound as it emerged and evolved in New York in the early 1980s, including the breaks-goldmine of MFSB's Love Is The Message and Kraftwerk's game-changing Trans-Europe Express, a song rarely licensed for any compilation.
The unique work of art for the record has been designed by one of the most exciting names on the LA art scene, Reena Tolentino. A visual artist and actor, RT's work rose to prominence after her acclaimed mural of late basketball icon Kobe Bryant. In addition to providing artwork and portraits of RUN DMC for the project she has also reinterpreted one of the most iconic hip-hop logo's of all time with a rework of the classic RUN DMC logo.
The release continues to cement 12on12's reputation for unique 'vinylworks' and bespoke collectors' editions that live at the intersection of music, art and pop culture, providing a unique canvas for cultural icons to curate the soundtracks to their lives.
With global trends growing around nostalgia and legacy artists dominating consumption both within rising vinyl sales and across streaming platforms, 12on12 continue to prove themselves an exciting creative brand capturing an incresingly powerful part of the zeitgeist.
12on12 RUN DMC limited edition vinyl will be released on the 8th December by 12on12.
For more information on 12on12 visit:
TWITTER @12on12vinyl
INSTAGRAM @12on12vinyl
FACEBOOK @12on12vinyl
YOUTUBE – @12on12vinyl
TRACKLISTING
Side A
Superrappin' by Grandmaster Flash & The Furious Five
Seven Minutes of Funk by The Whole Darn Family
Side B
Planet Rock by Afrika Bambaataa & Soul Sonic Force
Trans Europe Express by Kraftwerk
Walk This Way by Aerosmith
Rock Box by RUN DMC
Side C
Apache (Jump On It) by The Sugarhill Gang
Brand Nubian by Brand Nubian
Good Times by Chic
Side D
Love Is the Message by MFSB
The Look Of Love by Kenny G
You Bring Me Joy by Anita Baker
BIGGEST CELEB GROUP SINCE 'BAND AID' SET SIGHTS ON UK CHRISTMAS NUMBER 1
British sport stars form supergroup 'Rig Aid' and release Christmas single
"It's Christmas Time (It's Time to Lash)"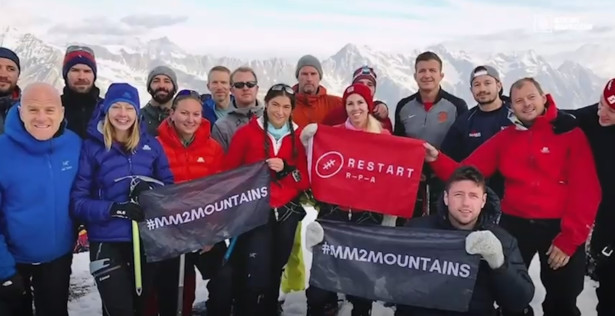 Celebrity supergroup 'Rig Aid', comprised of some of the biggest names and frames in British sport – including James Haskell and Darren Gough – are going for the UK Christmas Number 1 spot with their single "It's Christmas Time (It's Time to Lash)", to raise much needed funds for rugby charity, Restart Rugby.
Ex-British & Irish Lion James Haskell and retired England cricketer Darren Gough MBE are joined by England scrum half Danny Care, Ex-Scottish forward Jim Hamilton and England's Vicky Fleetwood to name just a few of the twenty famous faces on the new charity single.
It's not only sportsmen and women who have lent their voices to the track though. Hollywood Actor Jeremy Irvine, star of 'War Horse', 'Treadstone' and 'Mamma Mia! Here We go Again' and Dublin's viral influencer Paul Olima also appear on the track.
The group's first single – produced by Ross O'Reilly who has worked with the likes of One Direction, Freya Ridings and Carrie Underwood – sees professional sports players, pundits and fans alike join forces with Instagram sensation, Archie Curzon. The track is available to pre-order HERE and on all top music platforms now.
The single will be officially released on December 18th along with the video starring all of the famous faces that make up Rig Aid. Costing just £0.99, ALL proceeds will go to Restart Rugby with fans able to buy the single as many times as they like, in an attempt to raise crucial funds for a charity that has taken a huge hit this year.
James Haskell, member of Rig Aid and Restart Rugby Ambassador said: "I'd be lying if I thought I'd ever be singing on a track, let alone going for Christmas number 1! I must hand it to the lads, it's an incredibly catchy and entertaining song and I truly believe we've got a great shot at reaching Christmas number 1! Please can everyone get behind this hilarious track and support this incredible charity. It's only 99p, so please buy it as many times as possible to raise invaluable funds so that Restart Rugby can continue to carry out their life changing work daily.
Haskell continued: "Restart Rugby is a charity incredibly close to my heart that helps both male and female players physically and also importantly, mentally. They literally save lives. They do amazing work providing financial and practical support to amateur and professional players and their families during difficult times, including help with the cost of medical treatment, rehabilitation equipment, counselling, education and career transition. Unfortunately, they are running out of money, fast, so here's hoping this single raises enough to truly help."
The song's music video was directed by multi award-winning director Archie Brooksbank of Bladesman productions, who has an incredibly strong background in music videos, working with the likes of Rudimental, Duran Duran, Mark Ronson, and AC/DC.
"It's Christmas Time (It's Time to Lash)" is the brainchild of Archie Curzon, the self-proclaimed CEO of London's Clapham, and co-host of the chart topping 'The Rig Biz' podcast – a comedic sports & business show with a plethora of celebrity guests.
Freddy Clode, who wrote the song, co-hosts the podcast which boasts celebrity fans including Harry Judd, Jamie Laing and Chloe Madeley. They hope that the 100,000 people who listen to the 'The Rig Biz' each month will all support this initiative, resulting in raising hundreds of thousands of pounds for Restart Rugby.
Archie Curzon, lead singer of Rig Aid, co-host of The Rig Biz podcast and CEO of Clapham said: "'It's Christmas Time (It's Time to Lash)', is my Christmas gift to the nation after what's proved to be the most challenging of years. Not only is it a festive banger, but it is a song for people to sing; before, during and after all sporting occasions…or just whenever they're on the lash.
As CEO of Clapham, I have pulled out all the stops and used all my LinkedIn connections to get some of the biggest names in international sport and entertainment involved (of course they were all very keen to be involved as they are with anything I do, and in fact I had to turn some people down if they didn't have a blue tick).
We're incredibly excited to be supporting Restart Rugby as they require much needed funds to continue the life changing work they do daily. Essentially my thoughts are; raising money for charity got Captain Tom a Knighthood so hopefully, if I get one then my father (and best friend) will let me join the family for Christmas again."
Full Rig Aid line-up: Darren Gough MBE (England Cricket Legend & Talksport's Host), James Haskell (Ex-British & Irish Lion / England International), Jim Hamilton (Ex-Scotland International / The Rugby Pod), Alex Payne (Sky Sports' face of Rugby), Danny Care (England International), Freddie Burns (Ex-England International), Nick Abendanon (Ex-England International), Paul Olima (Ex-professional footballer & influencer), Ed Jackson (Ex-Pro Rugby Player / Restart Rugby Ambassador), Vicky Fleetwood (England International), Archie Curzon (Rig Biz Co-Host / Influencer), Freddy Clode (Rig Biz co-host), Jeremy Irvine (Actor), Max Evans (Ex-Scotland international), Rory Lawson (Ex-Scotland captain), Eloise Hayward, Sydney Gregson, Emma Swords and Rosie Galligan (Saracens & England Ladies Rugby).
Christmas tree decor item: LightKeeper Pro/LED Keeper
For anyone who is installing holiday lights in their house or on their tree this season, a great tool to have is the LightKeeper Pro or LED Keeper.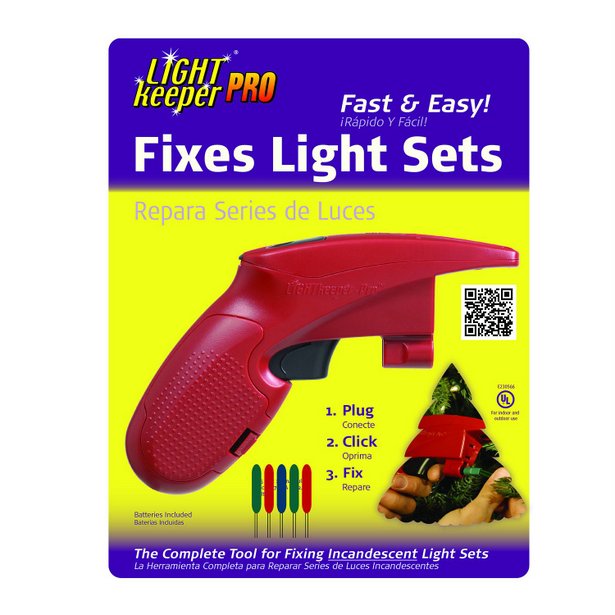 LightKeeper Pro ($29.95) – A complete tool set that fixes most incandescent Christmas light failures. Through just a pull of the trigger, the LightKeeper Pro can identify and fix the majority of sets in seconds. It sends a pulse through the light set, finds the bad bulb, performs a mini-weld and therefore activates the shunt—allowing the light set to work properly.
LED Keeper ($35.00) – The only kit able to diagnose and repair LED light sets.
Both these products are available at the LightKeeper Pro website or at Ace Hardware, Home Depot, and Amazon, among other retailers.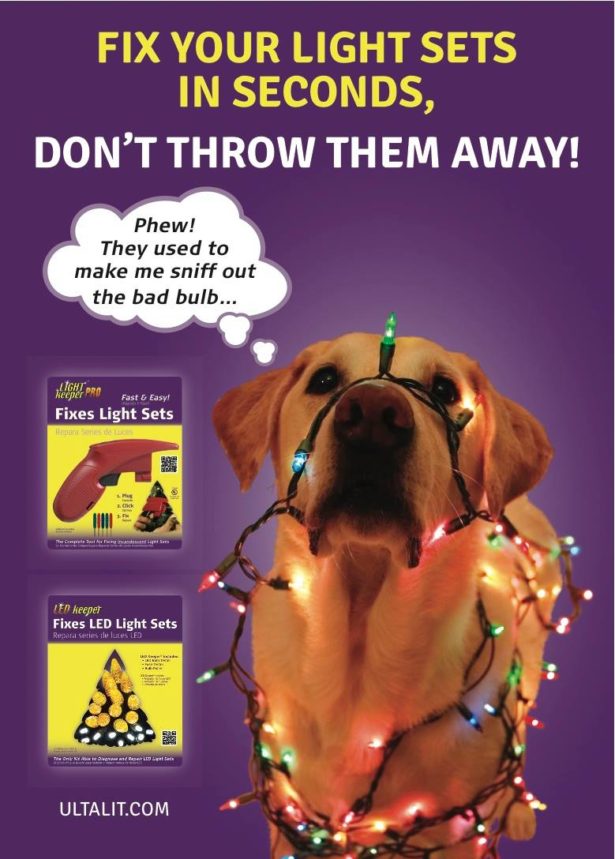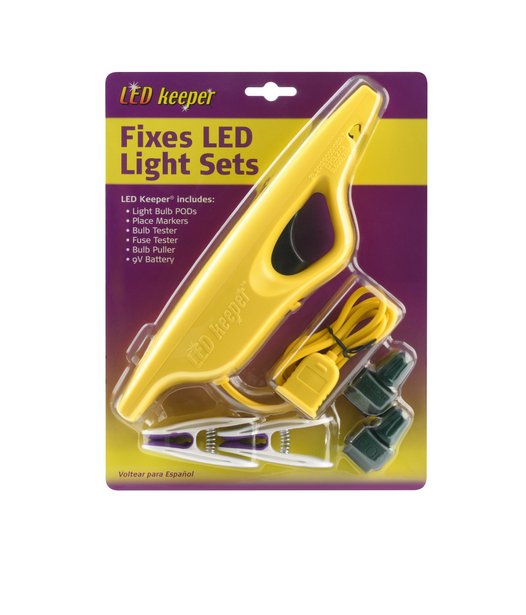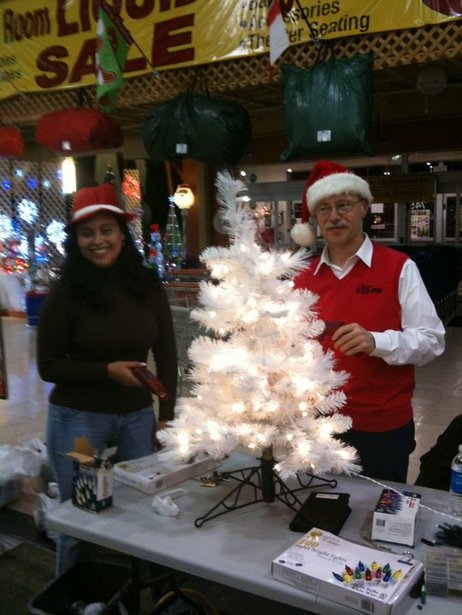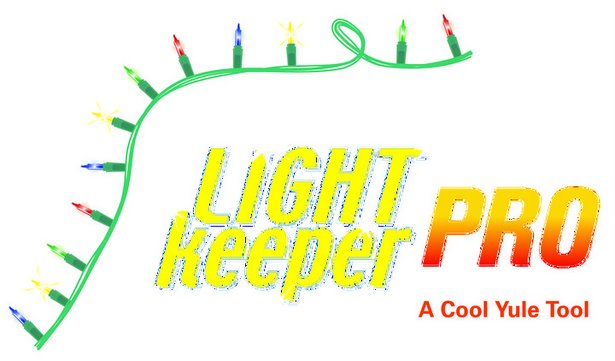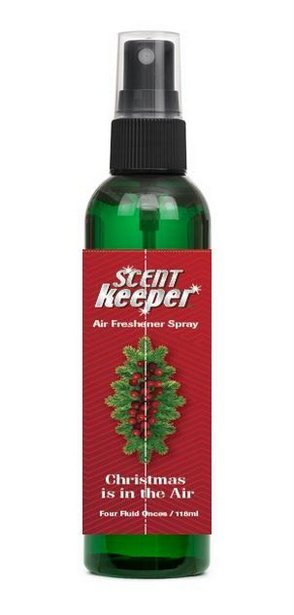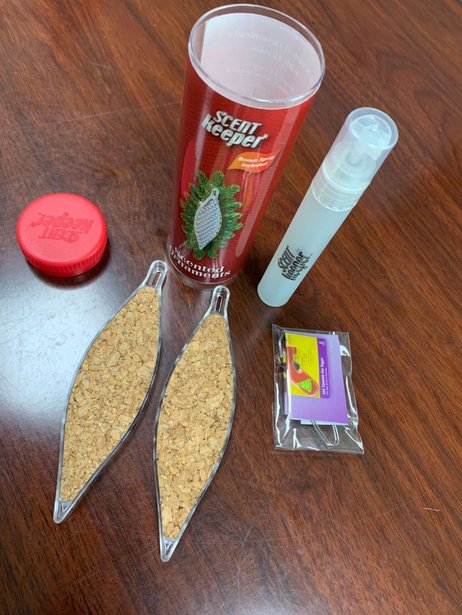 QUIRKY BOOZE GIFTS FOR BOOZE LOVERS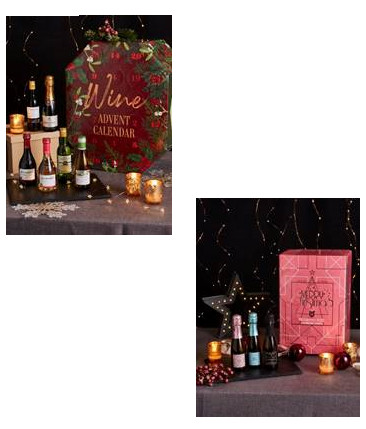 It's not just award-winning fine wines that can be found at Aldi this Christmas. The supermarket is launching an inspired collection of boozy gifts in store and online – all for everyday amazing prices. From gorgeous gin snow globes to gargantuan bottles of fizz, Aldi really is top of the pops this Christmas.
For the wine connoisseur, look no further than the Veuve Monsigny Champagne Blanc de Noirs Gift Box (£17.99), containing a bottle of Blanc de Noirs Champagne beautifully presented in a sleek, cylindrical pack. This Blanc de Noirs (a white wine made exclusively from red grapes) uses only Pinot Noir and Pinot Meunier giving more depth, complexity and delicious red fruit character. This is a gift guaranteed to delight any Champagne aficionados and budding sommeliers in your life. Available in store now.
What could be better than a bottle of your favourite wine? How about two bottles of your favourite wine in one supersized bottle! This year Aldi has curated a trilogy of magnificent magnums: Freeman's Bay Marlborough Sauvignon Blanc (£13.99), Baron Amarillo Rioja (£13.99) and Buenas Vides Argentinian Malbec (£11.99). These are three of Aldi's most popular wines, so should find favour with even the pickiest people! Available in store now.
Wine Advent Calendar
Can't wait for Christmas? The Aldi Wine Advent Calendar (£49.99) is a great gift to get in the festive spirit and countdown the days until Christmas. Behind each door is a different miniature bottle of red, white, rosé or fizz*. There are 24 different wines to discover and all are sourced from the top wine growing regions. Available in store and online from 1st November.
Prosecco & Sparkling Wine Advent Calendar What's more, this year the Wine Advent Calendar will be joined on shelves by the Prosecco & Sparkling Wine Advent Calendar (£59.99). The ideal Christmas gift for fizz fans, the calendar comes equipped with a 200ml bottle for everyday in the lead up to the big day, and alongside traditional Prosecco features Italian Rose and a sparking Pinot Grigio variants. Also available in store and online from 1st November
For the gin-thusiast in your life, the new Infusionist Icy Blueberry Gin Liqueur (£9.99) is a must. Experience a picture-perfect snowy scene from the comfort of home with this exclusive edition gin liqueur. A frosty twist on a fruity liqueur, the sweet tastes of juicy blueberry work perfectly with a light tonic.
*Still wines are 187.5ml and sparkling are 200ml
10 WAYS BODYFRIEND CAN HELP YOU REACH YOUR OPTIMUM PERFORMANCE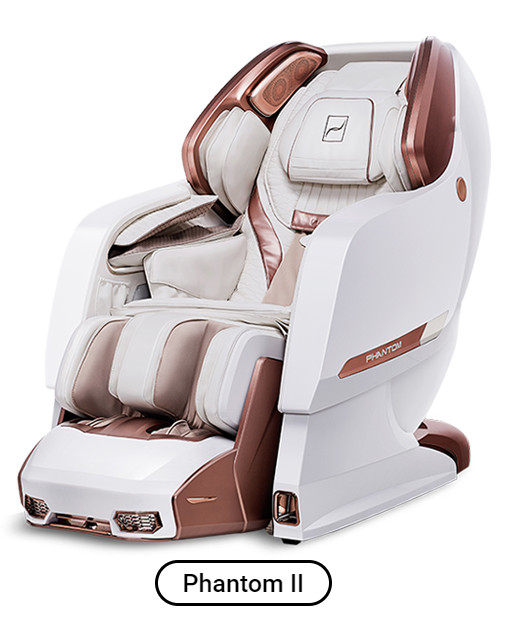 Whilst we are still enduring lockdown regulations, spa visits and massage services are prohibited, which means the opportunity for any kind of massage is limited, an issue, especially for those that train regularly and intensely. Bodyfriend (en.bodyfriend.fr/), the pioneering global health-tech brand producing the world's number-one luxury massage chairs are the ideal solution, offering a hands-free massage in the comfort of your own home.
Massages are an essential part of the conditioning regimen for athletes and fitness fanatics, by speeding up the recovery process to ensure they stay on top of their game. Bodyfriend shares the long term benefits and patented features that users can access through a regular massage on one of their state-of-the-art massage chairs.
Hands Free
Eliminating the risk factor of virus transmissions, the meticulously crafted luxury massage chairs do not require human to human contact as they deliver a flawless hands-free massage experience, perfect for the current times and Covid-19 restrictions with spas being forced to close.
Full body massage
Bodyfriend's chairs are equipped with specialised Korean techniques to massage specific parts of the body, allowing the most important and aching muscles to be looked after when undergoing intensive exercise. Its smart cushions massage the neck, head, shoulders, arms and hands, all the way down to the waist, hips, glutes, calves and feet.
Improves sleep quality
As Bodyfriend develops its own advanced massage chairs, its technology development patent includes a sleep activity promotion and sleep induction device technology. This can help increase users sleep duration and quality of sleep. Sleep quality before and after exercise is important as it replenishes energy and fluid lost during exercise. It is also deep sleep that can help improve athletic performance because this is the time when growth hormones are released.
Increased relaxation
Bodyfriend's patented muscle relaxation improvement function technique for the limbs increases blood circulation and releases endorphins. Endorphins are then released from the brain that produces a feeling of happiness and well-being. When we are feeling happy and energised, we feel more motivated and driven which can transform the way we participate in training.
Stretch Mode
A key part of exercising is to stretch, before and after training – flexible athletes are less likely to get hurt. Users can choose the stretch mode to loosen up their stiff muscles and joints. Consistent use of Bodyfriend chairs lead to better performance, as athletes increase their muscle flexibility.
Digestion Mode
Bodyfriend's patented Digestion Mode can help prevent indigestion by stimulating specific acupoints on the back. Exercise can cause indigestion when increased pressure is put on the abdomen, through heaving lifting, core exercises or high impact workouts. This mode promotes digestion and users feel lighter and more comfortable when training.
Lymphatic Mode
This mode aids lymphatic drainage, through a gentle massage that encourages the movement of lymph fluids around the body. The fluid in the lymphatic system helps remove waste and toxins from the bodily tissues and enhances the functioning of the whole body system. By flushing those toxins out, it boost the body's immunity and speeds up muscle healing after a tough workout or training.
Targeted acupressure
With the push of a button the acupressure mode can treat specific areas of the body that need the most healing. This helps unclog the body's built up energy, while triggering the release of muscular tension and blood flow. This is especially helpful for those who often need to strengthen or soothe specific muscles after a workout.
Music
Training is hard work and can take a mental toll on athletes too. Set aside some time to clear the mind and listen to some music. The built-in synchronising Bluetooth speakers in Bodyfriend chairs allow users to listen directly to the music of their choice. Whether it's before a workout to help feel energised, pumped and motivated or calming and soothing music for recharging and rejuvenating after an intensive training session.
Thermotherapy
The way we care for our bodies in between workouts determines our ultimate athletic goals. The seat heating function, provides thermotherapy action, accelerating recovery and healing of the muscles. Therefore, when training harder or more frequently, the muscles feel less stiff and uncomfortable.
Bodyfriend's transformative massage chair technology is the future of everyday wellbeing. Prices of the luxury and state-of-the-art chairs range from £2,600 – £29,000.
To purchase online or for more information please go to: en.bodyfriend.fr/
For Xmas gift (and even Xmas host presents). Check out www.photoframers.com.au for full range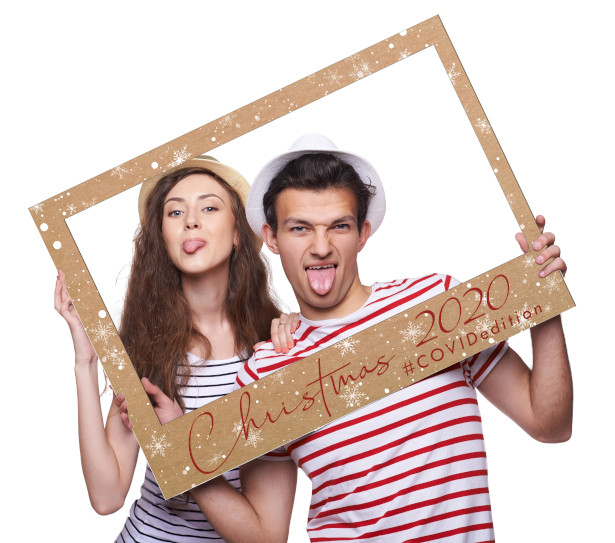 Donate a Charity Gift Pack This Christmas
This Christmas Leading Gift Retailer Thumbs Up has partnered with Great Ormond Street Hospital and The Salvation Army to create The 2020 Charity Gifting Appeal.
Christmas is a time for love, care, and compassion and Thumbs Up are aiming to spread some much-needed joy to those who are not as fortunate as ourselves. Thumbs Up aim to donate 2,000 presents to those who might otherwise not receive anything for Christmas. Thumbs Up have been bringing quirky products, toys, and gadgets to retailers large and small since 2004.
Each charity package is worth £30, and Thumbs Up are asking for people to contribute just £5 for the postage and packaging. This small donation will allow Thumbs Up to send one amazing gift package. Each package is full of presents and will be delivered to those in need, hopefully raising some smiles during the festive season.
There are 4 packs to choose from Teen Girls 12-17, Teen Boys 12-17, Male or Female 18+. For each £5 donation Thumbs Up will send a package worth £30. Visit Thumbsup.com to donate a package of your choice.
Global technology brand HONOR understands that finding the perfect gift for your loved ones is never easy. Whether they're an outdoor explorer, and in-door gamer, gym bunny, music lover or aspiring photographer, we have you covered. Our expanding product portfolio means there is something for everyone when it comes to finding the right gift, so now you don't have to spend hours endlessly searching.
The HONOR GS PRO
The HONOR Watch GS Pro is a rugged smartwatch that helps urban adventurers boost their performance and explore further outdoors. Equipped with an astonishing 25-day battery life, the HONOR GS Pro is one of the longest-lasting smartwatches currently available in the wearables market. It is built to withstand challenging environments and provide GPS route back, outdoor functions such as skiing mode, celestial data and bad weather alerts to guide you in the wild, and intuitive features to monitor your performance. Available now for just £249.99
The HONOR ES Watch
The HONOR Watch ES caters to those looking for a minimal but stylish aesthetic, who aspire to lead healthier lives, without the premium price tag. With an 1.64-inch AMOLED display, 44 animated exercise moves, 95 workout modes and a range of health and fitness tracking capabilities, the HONOR Watch ES helps users manage their physical and mental wellbeing, as well as being a sleek accessory. A firm favourite with fitness lovers for just £99.99
The HONOR 9X PRO
The Honor 9X Pro comes with an impressive 4,000mAh battery which should easily take you through a whole day and sometimes a little bit extra. Its 6.59' display makes it great for watching videos and the GPU Turbo 3.0 means even the most demanding games run with ease. If that wasn't enough there's a 48MP Ultra Clear Triple Camera allowing you to capture every detail even in the most challenging environments plus a cool Pop-up Camera for taking the perfect selfie, all for just £199.99
The HONOR 9A
The 9A comes with 64GB of storage, a massive 5,000mAh battery which should last for a couple of days of moderate use, plus a triple-lens camera for capturing all your favorite moments. Its low cost of £129.99 and array of useful features makes it ideal for Outdoor Adventurers' or Students who can often forget the chargers and love taking photos.
The HONOR MagicEarbuds
Whether it's in-flight noise, city traffic, or office chatter, HONOR Magic Earbuds filter out unwanted noise with their impressive noise cancellation technology. Not only are the earbuds wireless for your ease and convenience, but both earbuds are equipped with accurate touch controls that lets you control music and calls quickly. They also include silicon ear tips of four different sizes for you to choose from, all for just £89.99
The HONOR CHOICE Earbuds
If you're looking for premium sound quality but without the premium price tag, the HONOR Choice Earbuds will serve you well with their intuitive touch controls, dual-mic noise cancellation for calls, and up to 6 hours of music playback of a single charge. Delivering you a superior listening experience for £29.99
The new Christmas range from Tiny Sarah's Cakes is all vegan and all delicious! There is a gift for everyone, from a subscription cake box to a trio of treats for Santa and Rudolph with a thank you note for kids to find in the morning.
Tiny Sarah's Treats for Santa
1 TINY SARAH'S TREATS FOR SANTA
Santa will love this trio of treats – a doughnut, a Christmas cake and a carrot for Rudolph. Of course, all three are cakes really! If you have little ones, they'll love setting up the treats for everyone's favourite Christmas duo to enjoy overnight. A thank you note from Santa is included, for the kids to discover on Christmas morning! And if Santa and Rudolph don't make an appearance then the grown ups can always enjoy them in secret…
Price: £25 + £12 super safe delivery
Tiny Sarah's Surprise Cake Box Subscription
2 TINY SARAH'S SURPRISE CAKE BOX
The ultimate gift for foodies, delivering a selection of surprise Tiny Sarah's Cakes direct to their letterbox either as a one off or as a subscription package on a monthly basis. Every box contains a Taste Experience Card offering tips on tea flavours, room fragrances and music to create the perfect ambience. It's time to properly enjoy cake!
Price: £19 for 1 month / £35 for 2 months / £50 for 3 months – price includes delivery
Tiny Sarah's Out of This World Cookie Collection
3 TINY SARAH'S OUT OF THIS WORLD COOKIES
We all wish we could give our loved ones the world at Christmas and thanks to Tiny Sarah, this year you can give them the whole UNIVERSE! Each cookie features Tiny Sarah's signature pink along with gorgeous constellations, in a mixture of flavours including ginger, vanilla, vanilla & raspberry and earl grey. The collection comes with a Taste Experience Card offering tips on tea flavours, room fragrances and music to create the perfect ambience. It's time to properly enjoy cake!
Price: £29 – price includes delivery

Off the Back of a Truck: Unofficial Contraband for the Sopranos Fan
by Nick Braccia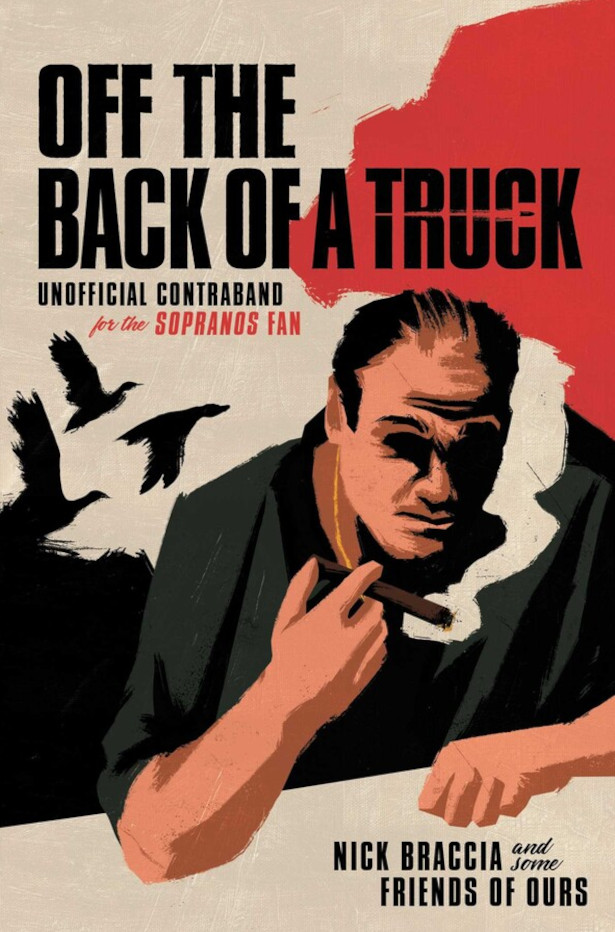 The "must have but didn't know you needed" companion guide to the award-winning television series, The Sopranos, a necessary prelude to the upcoming prequel, The Many Saints of Newark (March 2021) and the perfect gift for the upcoming holidays.
Off the Back of a Truck immerses fans further into the world of Tony Soprano, offering an in-depth analysis by the author and his consiglieres (AKA fellow contributors). Different than past books that recap or focus on one aspect of the series, Off the Back of a Truck is an Italian potluck of fresh takes on everything from the deaths (so much death); the role of the psychiatrists to contributor Eddie McNamara's favorite character — the food!
Unleash your inner Soprano and relive all your favorite moments with this companion guide to the award-winning television series The Sopranos.
We all know and love The Sopranos, one of the most important television dramas to ever hit the small screen, having run for six seasons on HBO. The story of the Italian-American mobster Tony Soprano balancing his family life with his role as the leader of a criminal organization pioneered decades of genre-bending "peak TV."
Now, Off the Back of a Truck takes you one step further into the world of Tony Soprano and his families, offering an Italian potluck of fresh and fun takes that any true fan can get lost in for hours.
Off the Back of a Truck includes:
-New looks at everyone's favorite episodes, scenes, and characters
-All 92 deaths analyzed, evaluated, and ranked
-An investigation of true crimes behind the families' schemes
-An exploration of movies and shows that inspired The Sopranos
-Reflections on the use of music, food, and fashion from writers who are also huge fans
-A provocative conversation about what happens in the controversial ending
This book takes you on a journey through the six seasons you have watched time and time again—but it's organized so you can dip in at any time, at any place. Roam around as though you're in Tony's backyard for a BBQ…
Highlights include
• All 92 deaths analyzed, evaluated, and ranked in the book's largest section, WACK ATTACK.
• An investigation of the true crimes behind the families' schemes evaluated by a ex-cop and 9/11 responder Eddie McNamara.
• An exploration of the movies and shows that inspired The Soprano – from Rockford Files to Twin Peaks?
• Reflections on the use of music, food, and fashion from the writers. Fire up that Spotify account their picks of the top 40 songs from the series.
• A provocative conversation about what happens in the controversial ending. Thumbs up or down on Tony still roaming the streets of New Jersey.
Nick Braccia is a Cannes Lions– and Clio–winning writer, director, and producer. In 2018, he cocreated and co-executive produced the horror podcast Video Palace for AMC Network's streaming service Shudder. While working at the marketing agency Campfire, he helped to develop immersive, narrative experiences for TV shows like Outcast, Sense8, Watchmen, The Man in the High Castle, Westworld, and The Purge. Braccia is a member of the Producers Guild of America and lives in Manhattan with his partner, Amanda, and daughter, Evie Blue.
Little Bundle Box.
A baby gift retailer and have a lovely range of Christmas baby gifts, perfect for December arrivals: www.littlebundlebox.com/product-tag/christmas-baby-gifts/
Choose from hand-wrapped baby hampers or individual gifts like hats, bibs and toys.
Calm Better Days
Gummies, vapes, and tinctures: how to pick the best CBD gifts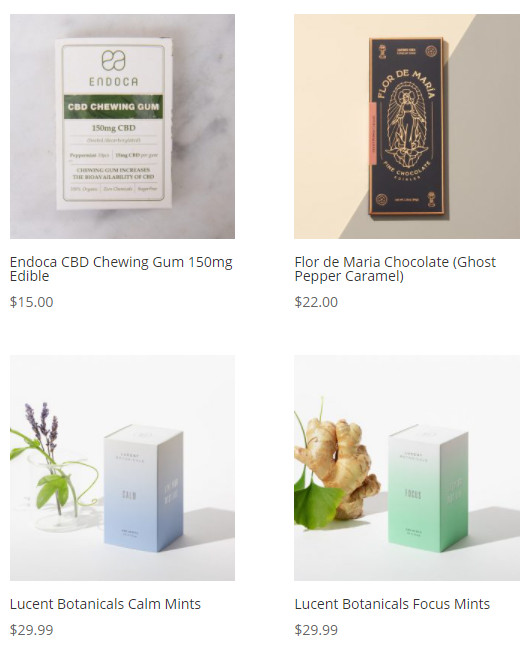 Edibles:
calmbetterdays.co/product-category/edibles/
For Men/ Women:
calmbetterdays.co/product-category/general-wellness/
2020 has caused many consumers to turn to CBD for stress, insomnia, and self-care. With holiday gifting around the corner, I'd love to offer your audience who are curious about CBD 3 key factors to consider when making their selection. Knowing how to safely select the best CBD product in a marketplace full of white-labeled products can mean the difference between life-changing results and toxicity-induced illnesses.
Organic vs non-organic CBD matters. CBD is a bio-accumulator that soaks up all the toxins in the soil, so it is critical to only go for organic CBD. Look for products with a Certificate of Analysis (COA) from a 3rd party lab which will ensure the CBD product is toxin-free.
Understanding the difference between full-spectrum, broad-spectrum, or isolate will allow consumers to experience better results. Full-spectrum CBD is the best choice, as it means that users are getting the fullest healing benefits of the whole plant (specifically, terpenes and cannabinoids)
Delivery methods and activation times make a big difference. Gummies, vaporizers, tinctures, creams, and suppositories are just a few of the ways consumers can take CBD, but they yield different results by affecting the body differently. Edibles (gummies and capsules) go through the stomach and metabolizes in the liver before going into the bloodstream, so it takes much longer than vaporizers and tinctures (used under the tongue). Understanding the different activation times and how long they last for will yield different results.
For example: using a vaporizer helps with immediate relief of anxiety, whereas a tincture is better for a daily routine of self-care. If the user needs more relief, layering a vaporizer, tincture, and an edible can help give long-lasting relief throughout the day.
While research around plant medicine continues to develop, the above factors are necessary to consider when using CBD. As CBD consumption grows at an exponential rate, understanding these differences can be life-changing. I am a leading CBD educator focused on anxiety and postpartum depression and can help consumers understand the nuance in this growing marketplace. I can be found on IG: @calm_better_days
www.calmbetterdays.co
Confident
There has been a lot of talk about playing board games this Christmas and how it may spread the Coronavirus, but Confident? can be played in alternative ways with out having to come into contact with other players, making it a safe alternative.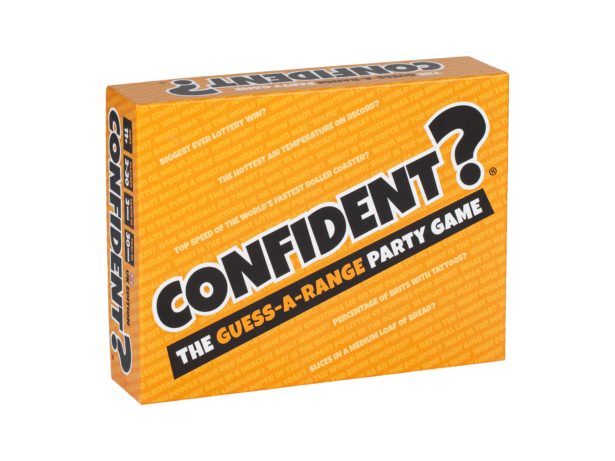 Confident? – The Guess-A-Range Party Game
Ideal for virtual parties from 2-30 players
Brings the entire family together, suitable for ages 8-88
Easy to learn, no turn-taking with laugh-out-loud answers
Whether you're planning a virtual Christmas party, or wanting something to entertain your entire household this festive period, Confident? is the hilarious guess-a-range party game. With Confident? you don't need to know the answer to play, simply decide upon a range in which the answer falls, write it down – bottom to top – and reveal. The most confident player with the smallest correct range wins. Confident? is available via Amazon and John Lewis RRP: £22.99, selling at £19.99 currently, with next day delivery guaranteed up until 23rd December. www.confidentgame.com
Looks from Eastbay for Women
Eastbay is partnering with key athletes and influencers this holiday season to provide the best looks for holiday. The product offerings are perfect for working out, relaxing … and everything in between! Please see below to see what these ladies have on their list for the upcoming holiday season:
Shawna Gordon's Top Picks Here: www.eastbay.com/category/collection/holiday-2020/shawna-gordons-top-gifts.html
Brittany MathewsTop Picks Here: www.eastbay.com/category/collection/holiday-2020/brittany-matthews-top-gifts.html
AJ Andrews Top Picks Here: www.eastbay.com/category/collection/holiday-2020/aj-andrews-top-gifts.html
Ty Young's Holiday Picks Here: www.eastbay.com/category/collection/holiday-2020/ty-youngs-top-gifts.html