Award Winners! Small Batch! Fallen Brewing | Blackhouse & Platform C. www.fallenbrewing.co.uk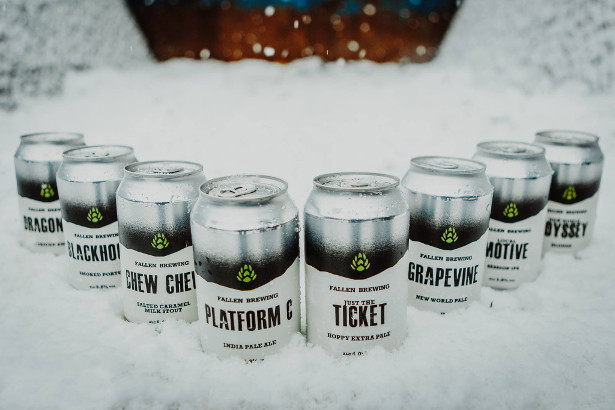 TWITTER | FACEBOOK | INSTAGRAM
First opened in 1856, this busy Victorian railway station played an important part in Stirlingshire's rich rural heritage. One of many stations on the Forth & Clyde Line, it was the routes second busiest stop, due to two creameries, a sandstone quarry and the Boquhan Brick & Tile Works using it as their main route to Glasgow, and two nearby country houses receiving visitors throughout the year. Although closed in 1934, its industrial legacy continues today as Fallen Brewing Co.
Living and working in such an inspirational setting makes us very aware of the natural environment around us – from our back door we can see the peaks of Ben Lomond, Ben Ledi, Ben Venue, Ben Vorlich and Stuc a' Chroin. We run our brewery using electricity from 100% renewable sources (via Good Energy), all our waste malt goes to local farmers for cattle feed, and waste hops are composted for the garden.
Producing small batches of high quality craft beer using the best ingredients we can find. We love hops and promise to use lots of them. We love the countryside and promise to be as environmentally friendly as possible. We also love brewing great beer for you guys to enjoy. If there's a beer you'd like us to brew, let us know!
Fallen Brewing Blackhouse 5.0% ABV, £2.10 for 300ml from Oddbins and various independent
This fantastic brew is so light and easy drinking you won't believe that it is a smoked porter. With rich chocolate, coffee and peat smoked flavours it stands up to the richness of a Christmas dinner with all the trimmings yet it doesn't over power the flavours of turkey, gravy or pigs in blankets. And for dessert it complements a blue cheese beautifully bringing out all the natural sweetness in the beer.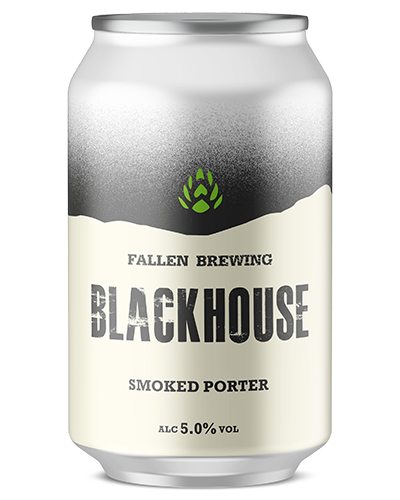 Fallen Brewing, Platform C 6.3% ABV, £2.10 for 300ml from Oddbins and various independent
This brew has just picked up Best Pale Ale in the Scottish Beer Awards. This is the perfect winter beer. The flavour conjures up thoughts of long wintery walks on the Scottish hillside. The malty backbone of this beer brings out the sweetness in rich cured meats like venison, haggis and black pudding. This beer is dark bitter in colour with a woody aroma which tastes of toffee with sweet spicy overtones. It is the ultimate comfort beer; you can imagine drinking this as you relax into a big leather sofa in a bothy after a day on the hill (or the rugby pitch!).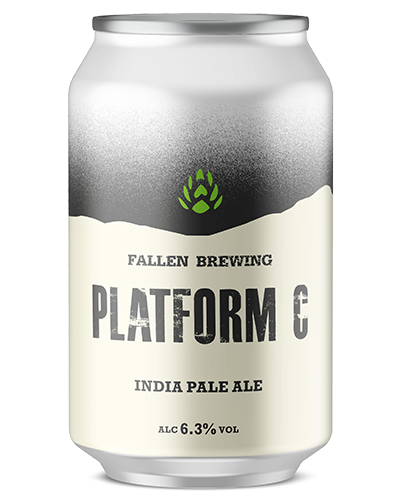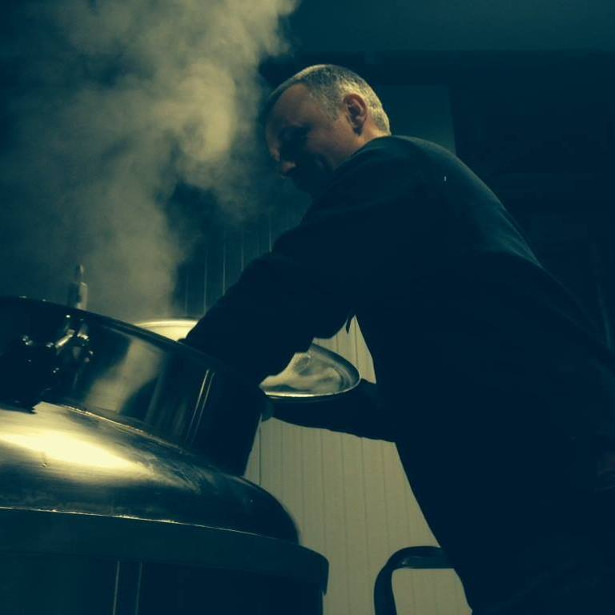 The Gecko Phone/Smartphone Wallet and Identity Theft Protection Sleeve! It's really a cool new way to carry things you need around easily. On Amazon now & on geckotraveltech.com

Amazon >> www.amazon.com/stores/node/13882444011?Gecko%20Travel
Gecko Travel Tech make life hacks that are designed to make people's lives easier and more convenient & the Gecko Wallet is so much more than just a simple phone wallet, it provides provide safety, security and ease with a simple phone wallet that goes everywhere your phone does, all the time!
They have a model of the phone wallet that was made just for travelers to deal with communication situations fast! They developed a phone/tablet wallet that lets anyone carry what they need when they need it. It is called the GECKO WALLET (available in amazon currently in 9 countries). It is sold all over UK and some of EU & America . Price starts at $9.95 for the most popular black colored design.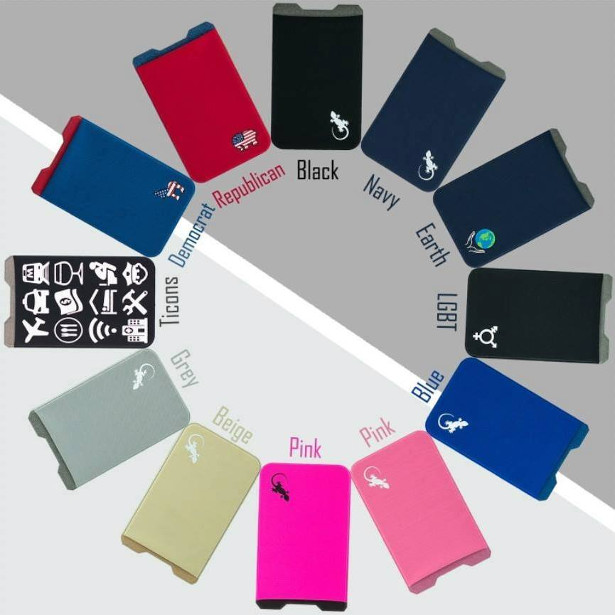 The wallet was designed from scratch, from the PU gel backing to the Lycra pocket to hold your essential 2 or 3 cards and some cash when you are on the go. It can be also used to hold pen and small clips. Then they added a RFID blocking sleeve to put your credit card in or ATM card which keeps it scratch free and protect your info from identity theft. Check out the link to the new promo video!
https://www.facebook.com/geckotraveltech/?hc_ref=SEARCH&fref=nf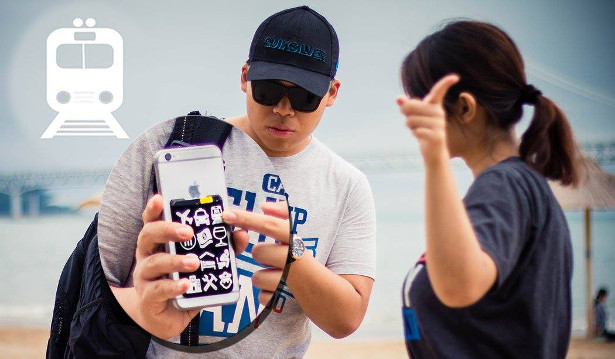 |
|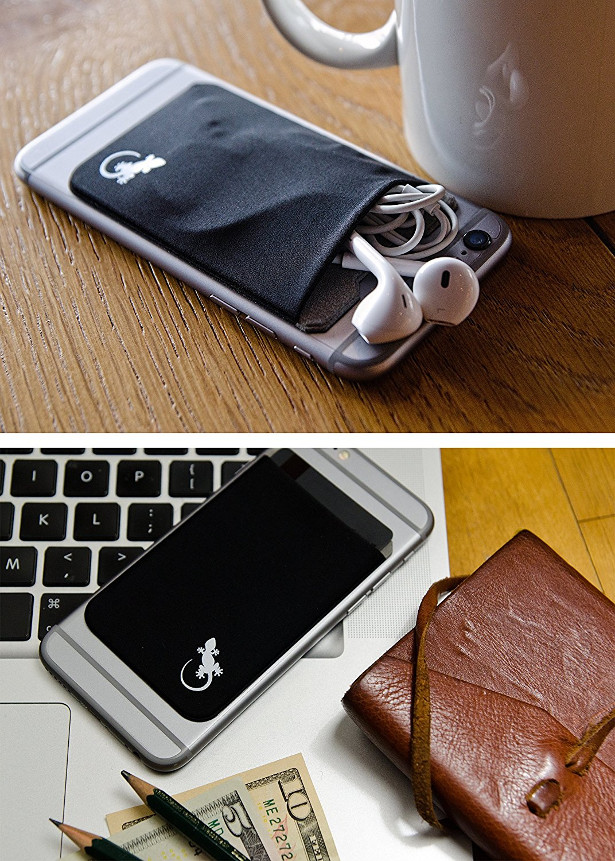 |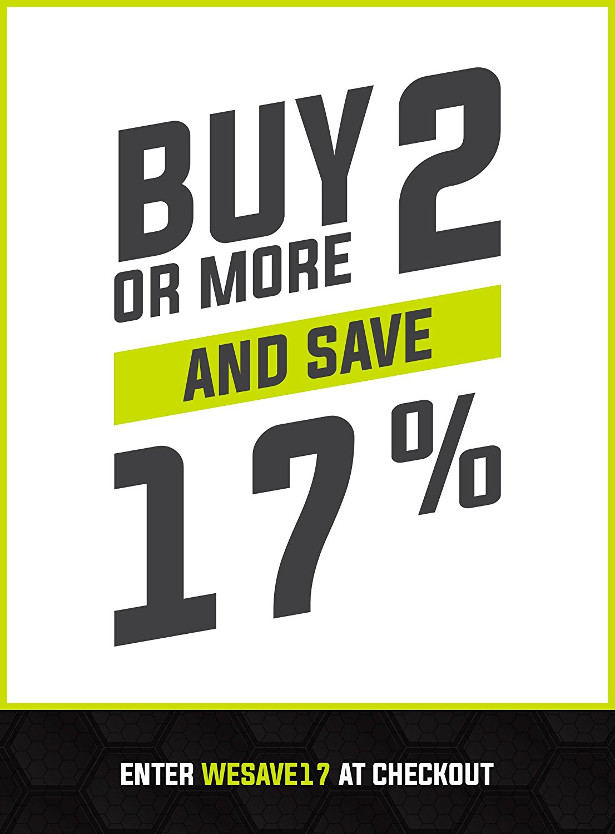 |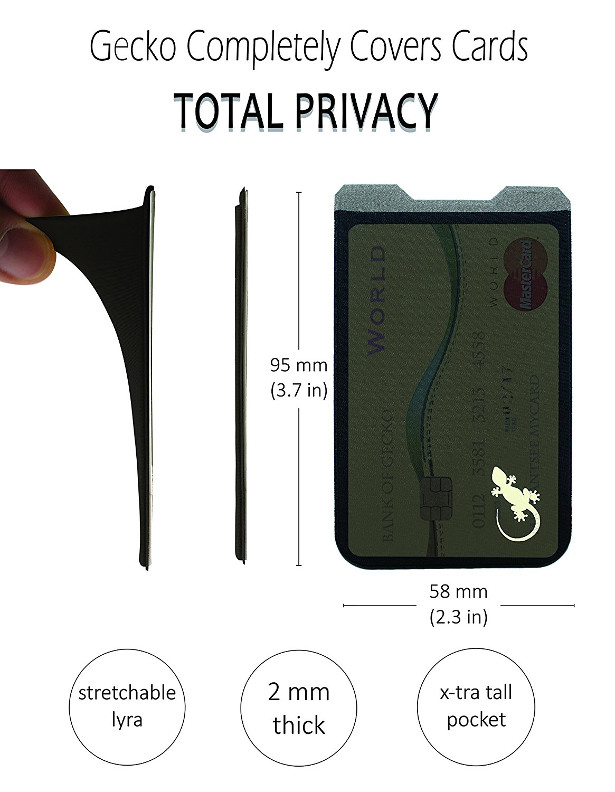 |

|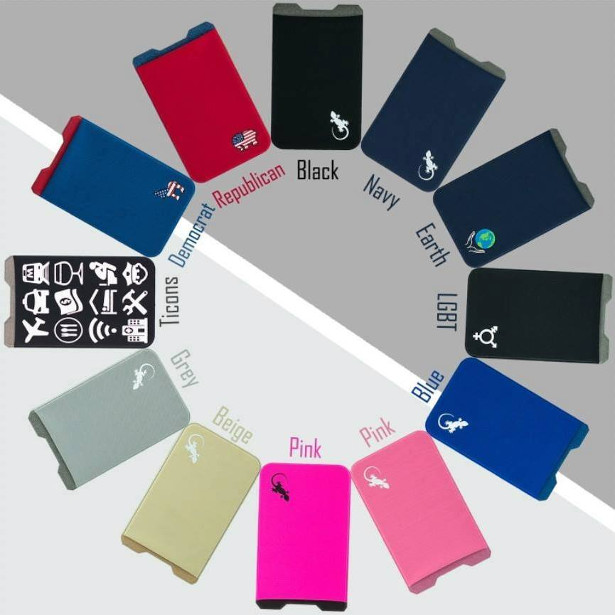 |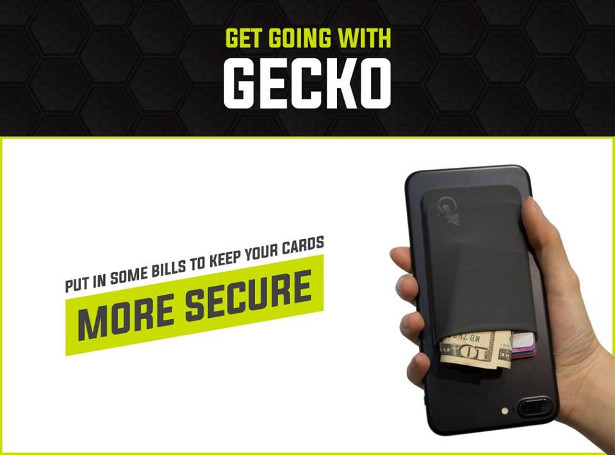 |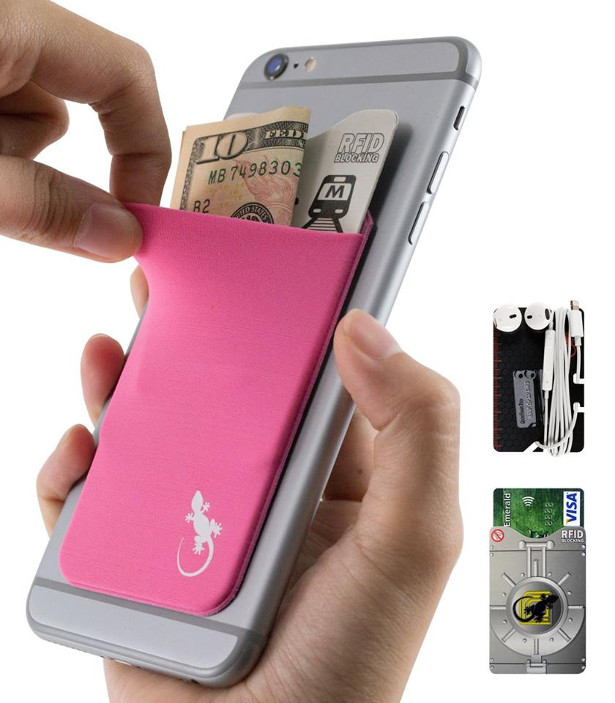 |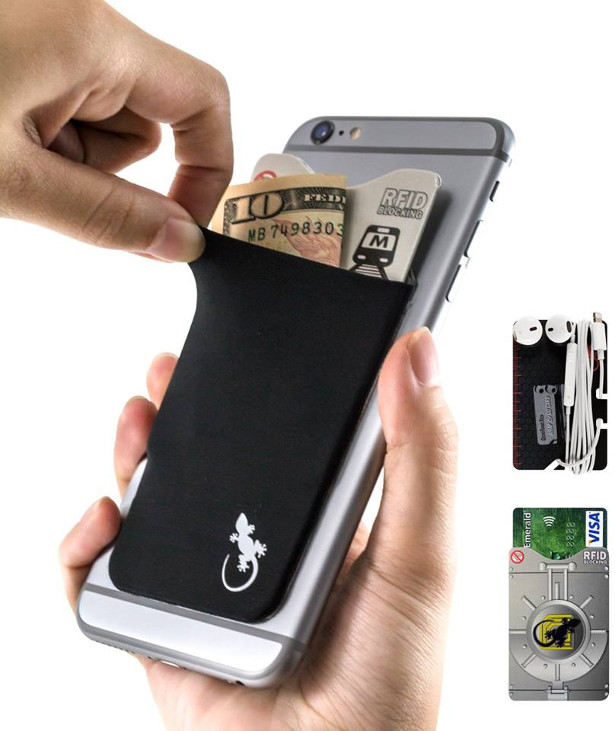 |
|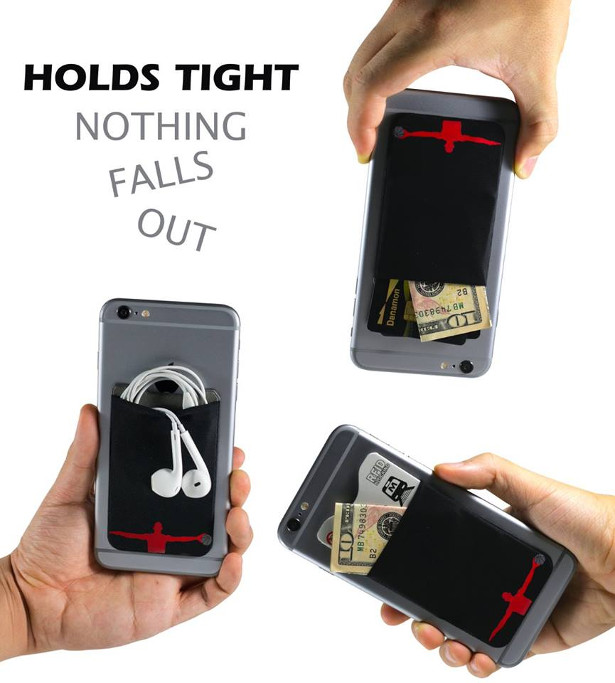 |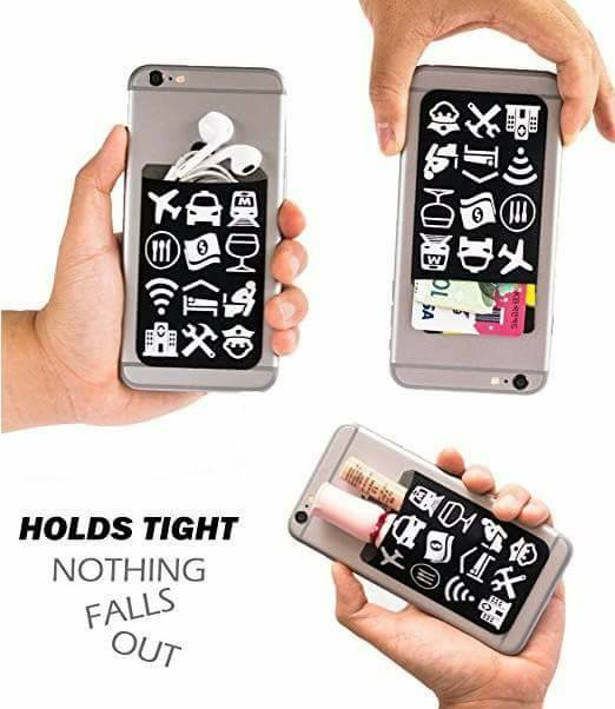 |
|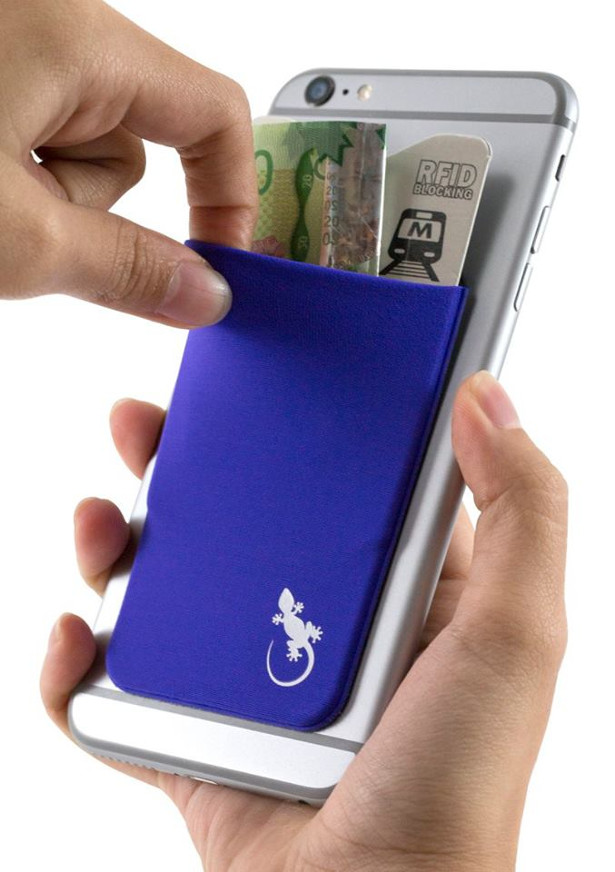 Who's the Dude?  What's he up to, this wacky,
inflatable arm flailing, leg-waving blow-up man?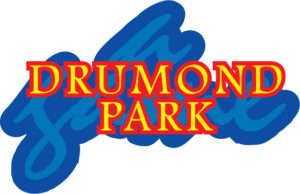 Before you do anything… watch this video. It'll give you a brilliant idea of what can go on when The Dude is involved!
https://www.facebook.com/tonmazzonecomedy/videos/339386079843988/
Have you ever tried playing the age-old game of charades? Probably! But have you performed various activities, like being 'on a first date' or 'planking', or 'putting on sunscreen' with a life-sized inflated Dude?  Bet you haven't!
These, and over 440 charades in total, are exactly the kind of hilarious innuendo-enhancing scenarios that you're likely to encounter with the new WHO'S THE DUDE? adult game from Drumond Park (age 16+, rrp £24.99).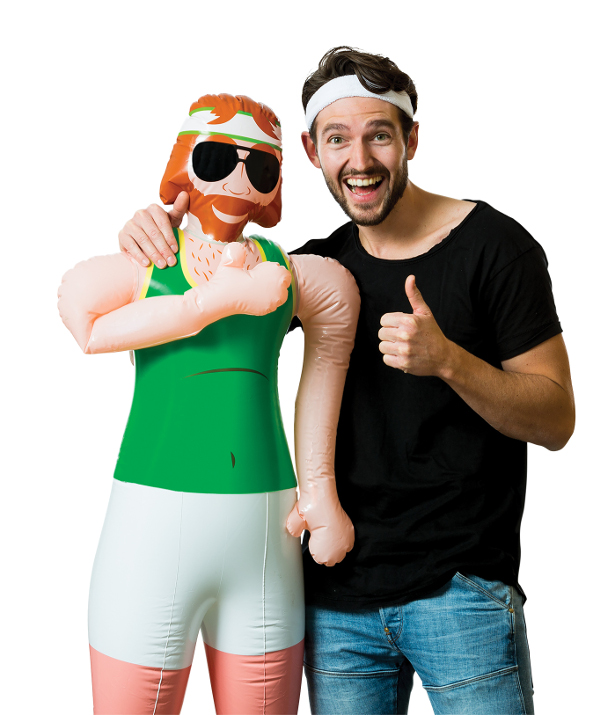 You have 45 seconds… using either the downloaded 'The Dude App' or the timer on your phone, for your mates to guess exactly what is going on, in as many situations as possible! When someone gets a correct guess they're awarded a point – then it's the next person or team's go.  After 4 rounds, the person or team with the highest number of points wins.
Remember… try to focus. Can you convince your fellow players that you're 'stuffing a turkey', 'pole dancing' or 'blowing The Dude's nose'?  This is a game that truly rewards inventiveness, persuasive miming, and let's be frank, outright sauciness!
Drumond Park has come up with another instant hit!  Who's the Dude? just keeps on giving as you pump up and inflate preposterous actions time and time again. So Who's the Dude?  You'd better find out!
       For more information and stockists visit www.drumondpark.com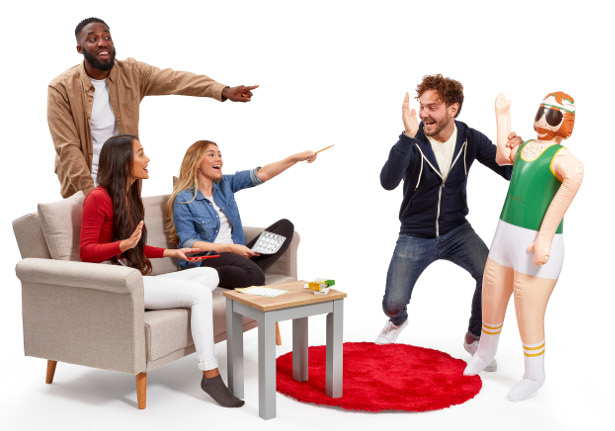 |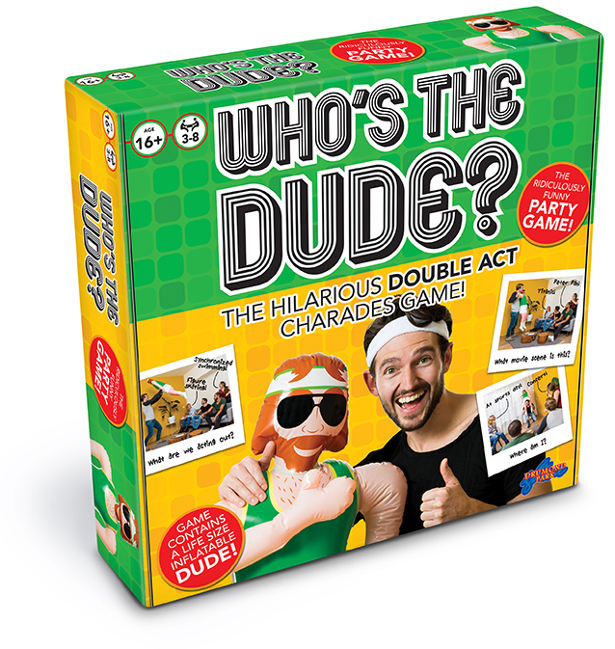 Amira's Love Oracle Cards. For people of all ages who like esoteric arts (Suited to anyone who likes tarot and angel cards).  www.amiracelon.com
TWITTER | FACEBOOK | LINKEDIN | YOUTUBE | INSTAGRAM

Love Oracle Cards are fun and relate to modern-day themes. Most people buy the cards for themselves.
This item is reduced to 40% off and is on sale now!! It will be a collector's item when sold out. Good for Valentines Day, Bachelorette Parties, Birthdays, Baby Showers, New Year Predictions and more.
The cards are supported by an active youtube channel HERE (www.youtube.com/user/PsychicAmira/feed) and free video courses on how to read the cards. The cards come with a booklet inside the box.
Amira's Love Oracle Cards
$15.95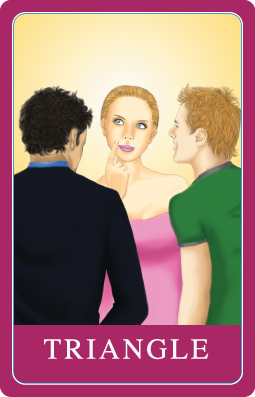 40% off – Product Link – www.amiracelon.com/product/amiras-love-oracle-cards/ Amira's Love Oracle Cards – Amira Celon Psychic / Medium …
www.amiracelon.com
Amira's Love Oracle Cards These cards are predictive, fun and easy to use.
They will give you insights into your life For Love, Success and any …
2 for 1 offer – www.amiracelon.com/product/amiras-love-oracle-cards-sample-decks-2-for-1/
Amira's Love Oracle Cards Sample Decks – 2 for 1 – Amira …
www.amiracelon.com
Amira's Love Oracle Cards – Two for One price with slightly damaged boxes for personal use. These cards are predictive, fun and easy to use.
Price – Reduced to $13.99 until further notice!
Subscribe to youtube channel here – www.youtube.com/user/PsychicAmira/feed
Connect on Facebook page to win weekly prizes www.facebook.com/AmiraCelon
Amira Celon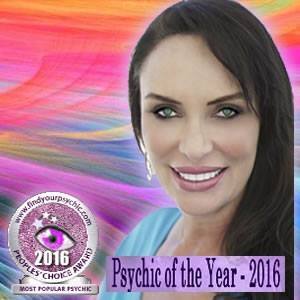 Best Psychic 2016, 2015, 2014 & 2013 – People's Choice Award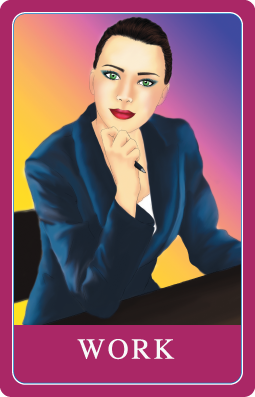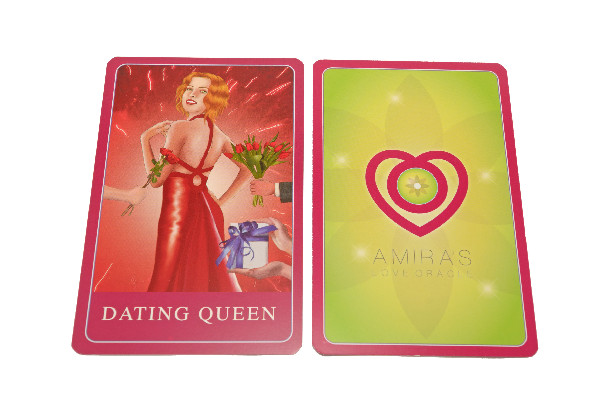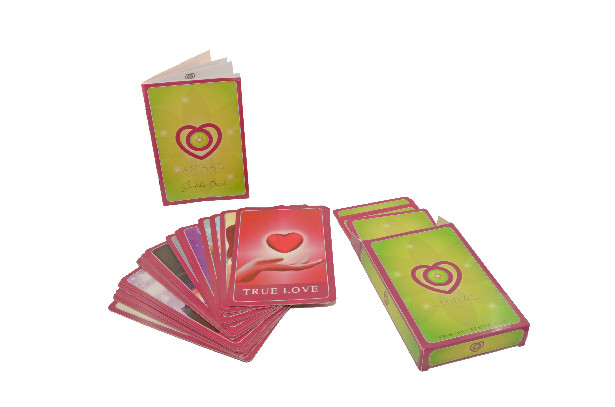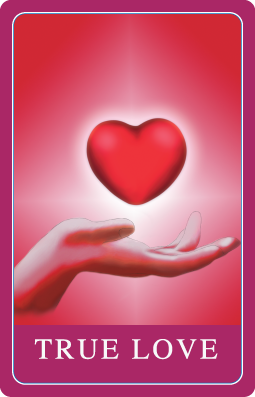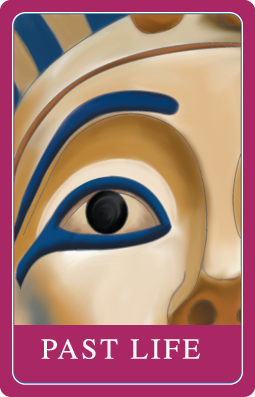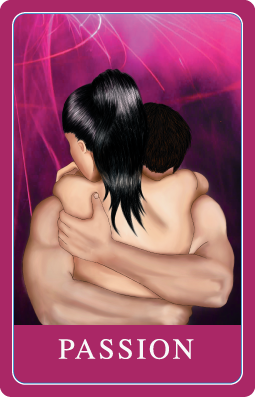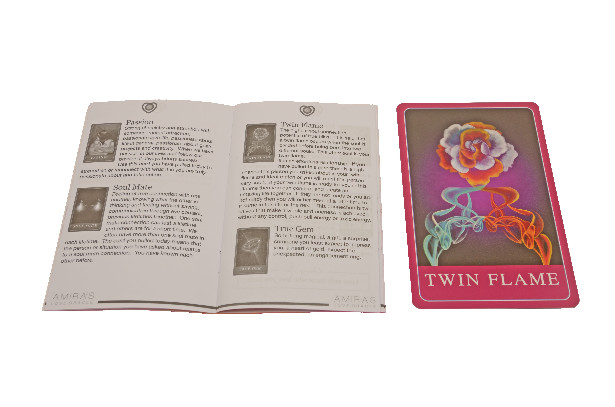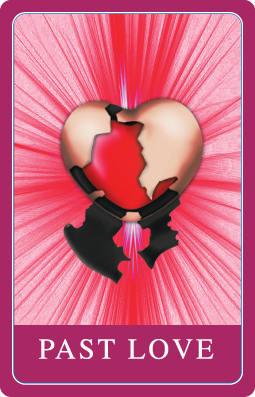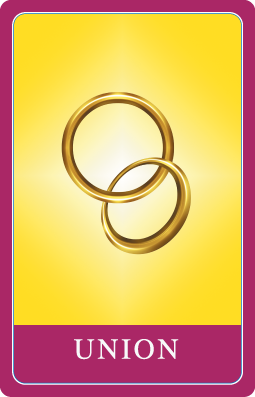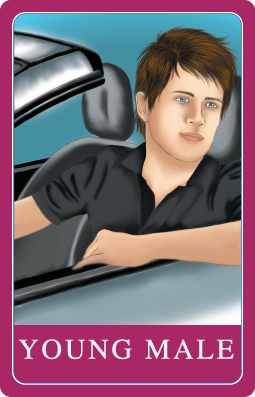 This holiday season give the gift of health, relaxation and bliss with Sacred Summer Essential Oil.
www.virtualcorporatewellness.com/sacred-summer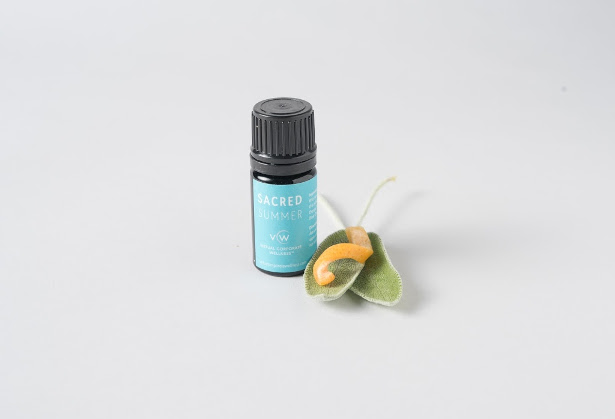 FACEBOOK | TWITTER | GOOGLE+ | LINKEDIN | YOUTUBE
This Holiday Season Give the Gift of Summer with Sacred Summer Essential Oil
Sacred Summer is a unique essential oil blend that energizes, refreshes and uplifts while at the same time provides a sense of calm and relaxation. It's perfect for those busy on-the-go days where stress is high and you need a pick-me-up! This custom blend was created in honor of Alison Brehme's grandma who passed away last year and inspired by her childhood memories spent outside with family among the citrus trees of Florida.
The Story:
This is a blend of some of my favorite oils that remind me of summers spent in Florida when I was a kid with my grandparents and cousins. Outside my great grandmother's house were two tangerine trees where my cousins and I would go outside to play all afternoon and would grab a snack from the tangerine tree (or sometimes just throw them at each other for fun).
When I smell citrus, it reminds me of those great times I had in Florida and that's why I included citrus notes in this blend. Plus, I added sandalwood, which is one of my all-time favorite oils, which is known for connection and spirituality making this blend both uplifting and relaxing. Scents are known to trigger memories and for me this reminds me of sacred times spent with my loved ones.
I hope you enjoy!
What's in the Essential Oil Blend?
All ingredients are wild harvest or organic essential oils of Benzoin, Copaiba, Blood Orange, Mysore Sandalwood, and Bitter Orange.
Product and Purchase Details
Give a memorable, special and unique gift this year that they'll remember for years to come. Oh, and in case you didn't know essential oils are scientifically proven to help improve mood, productivity and stress!
Important, there is only 50 in stock and 10 are already spoken for as of this release. HURRY, LESS THAN 40 IN STOCK.
Click here to purchase yours today!
A portion of all proceeds will be donated to benefit the Hurricane Irma victims in Florida.
ABOUT ALISON BREHME
Alison Brehme has a passion for helping ambitious women to dominate their career, health, and personal life.Through her one-on-one coaching sessions, women learn to de-stress, stop overworking, regain their health and love the life they've always wanted to live. Alison is also the founder and CEO of Virtual Corporate Wellness. Her company is dedicated to helping businesses invest in their team to maximize productivity, boost profits, and become known as one of the best places to work. She's also the Program Director of Well.org's Corporate Wellness Academy and is a certified nutrition coach and certified corporate wellness consultant. Alison holds an advertising degree from the University of Texas.

men-ü Christmas Range
TWITTER | FACEBOOK | INSTAGRAM
men- ü Citrus & Mint Shower Gel 500ml: £26.85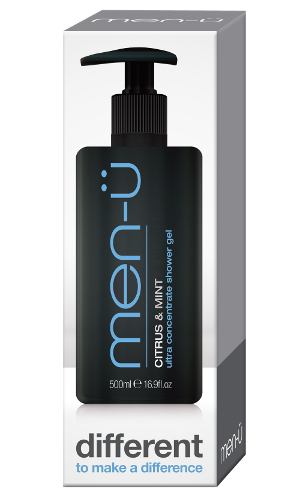 Unlike most shower gels, this one will not disappear in your hands before you apply it. Instead a rich lather forms, leaving a clean, moisturised feeling. The pro vitamin B5 and E further enhances its effectiveness. Mint and menthol is activated when combined with hot water, after the initial fresh citrus smell.
men-ü Selection Box of Grooming Essentials: £24.95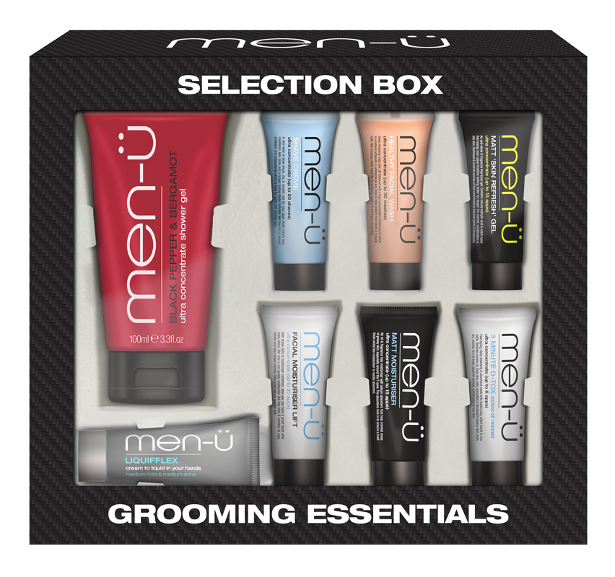 This combination includes all the main essentials for any man wanting to try the grooming range. It includes the full shave/facial range, refreshing & ultra-concentrate Black Pepper and Bergamot Shower Gel and the styling product LIQUIFFLEX.
men- ü Shave Facial Essentials: £29.95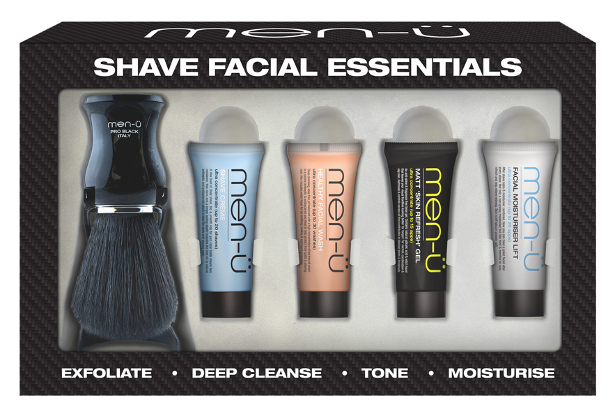 Shaving is made easy and effective with this kit, leaving a smooth surface, thorough exfoliation and a
deep cleanse. Finish off with a toner and moisturiser to condition the skin.
men- ü Shave Facial Trio: £29.95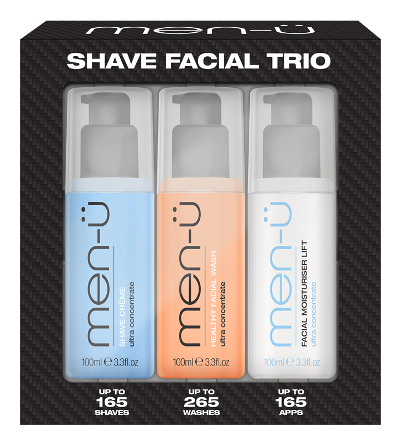 Delivering a professional wet shave and facial service to you at home and all in one box. This is the perfect combination by shaving, exfoliating, deeply cleansing, cooling and moisturising the skin.
men- ü Shower Gel Duo: £11.95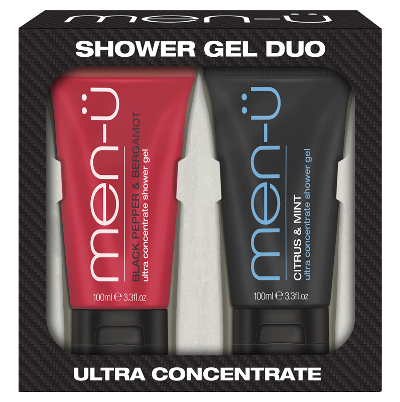 The joining of forces of the two men-ü ultra concentrate shower gels in one for the first time. Both containing pro vitamin B5 and E to moisturise the skin as you shower.
men- ü Style+: £13.95-£15.95
Get one of the renowned men-ü hair styling range and recieve a completely free Daily Refresh Shampoo in these Style+ gift sets. Prices range ffrom £13.95 for sets with Clay, Define & Shine, Create & Shape and Muscle Fibre and £14.95 for the Spray Fix and £15.95 for LIQUIFFLEX.
men- ü's Travel Kit: £34.95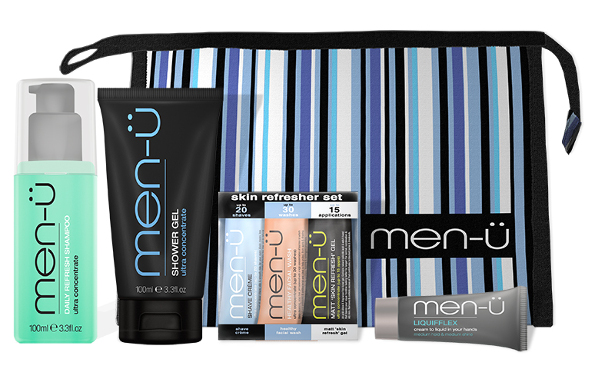 Who says you can't stay well-groomed when travelling? This kit includes all that a man needs to keep clean and fresh hair, moisturized skin, the refreshing smells to give you a lift. Shaving is made efficient and less irritable, alongside a deep cleanse and tone. Hair also can remain intact with products that thicken and add volume. It comes in a light weight striped toiletry bag, with separate compartments for a razor or toothbrush to remain organized.
men- ü's Ultimate Shave Skin Kit: £49.95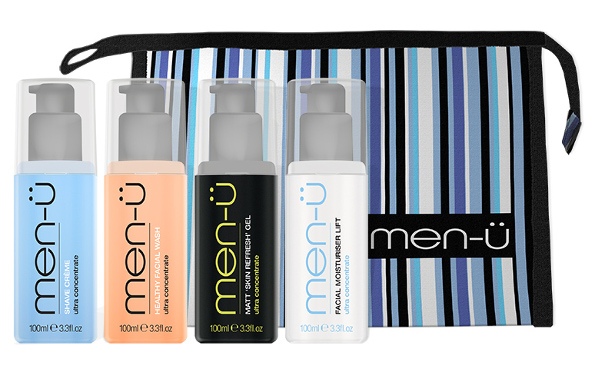 This is the ultimate kit for healthy skin. Through the four step process achieving healthy skin is made easy! With ingredients like silicone, the skin is left feeling super soft, ingredients like tea tree oil help cleanse the skin and protect it, while anti-septic and anti-inflammatory ingredients help overcome ingrown hairs
See more at :- www.men-u.co.uk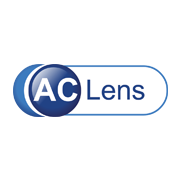 ThinOptics for reading! RX sunglasses! Picklex for kids (with stickers!) Fatheadz! Coloured contacts & more! Lenses for all the family this Christmas! www.aclens.com
Look good, see clearly and save money. And if your new glasses or contacts don't suit you, we'll take them back. No questions asked.
BizRate Circle of Excellence for Customer Service 2008-2012
STELLAService – Excellent Service Rating
BBBOnline Reliability Program
Ernst & Young Entrepreneur of the Year Award Finalist – 2010
Featured in Good Housekeeping Magazine – "15 Ways to Reduce Medical Costs"
Internet Retailer Top 500 Online Retailer – 2007-Present
INC. Magazine – INC 5000 Fastest Growing Companies – 2009-2010
Business First Top 100 Private Company – 2010
ThinOptics make a good gift for those who need readers – www.aclens.com/reading-glasses/ThinOPTICS-Reading-Glasses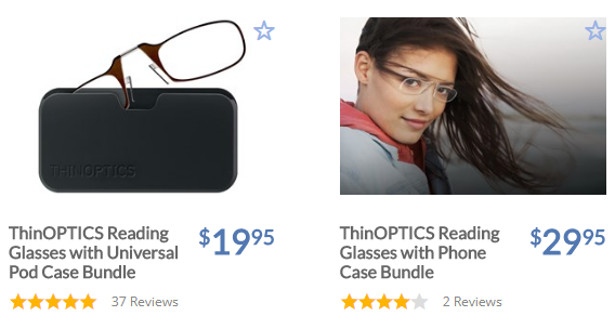 RX sunglasses are always popular – www.aclens.com/Sunglasses/Prescription-Sunglasses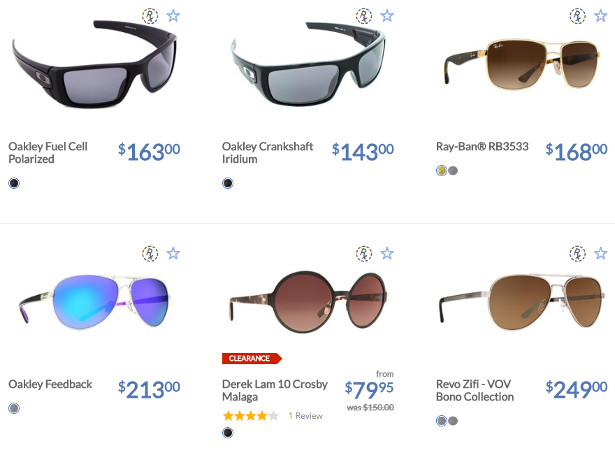 Picklez are popular with the kids and they come with stickers that kids love – www.aclens.com/eyeglasses/Picklez-Eyeglasses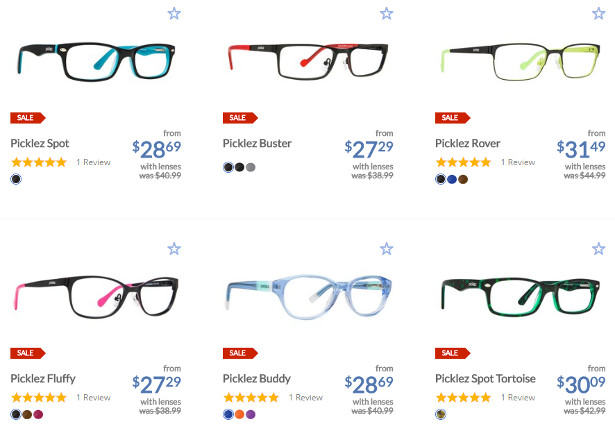 Fatheadz are for those with bigger heads – www.aclens.com/eyeglasses/Fatheadz-Eyeglasses
Colored Contacts are popular with the kids – www.aclens.com/Contact-Lenses/colored-Contacts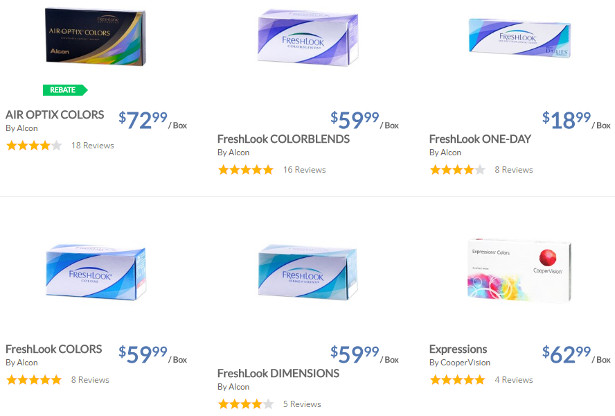 Everyone is getting wrapped up in gifts in the lead-up to Christmas – why not add Speck to the list, the perfect present for him AND her? www.speckproducts.co.uk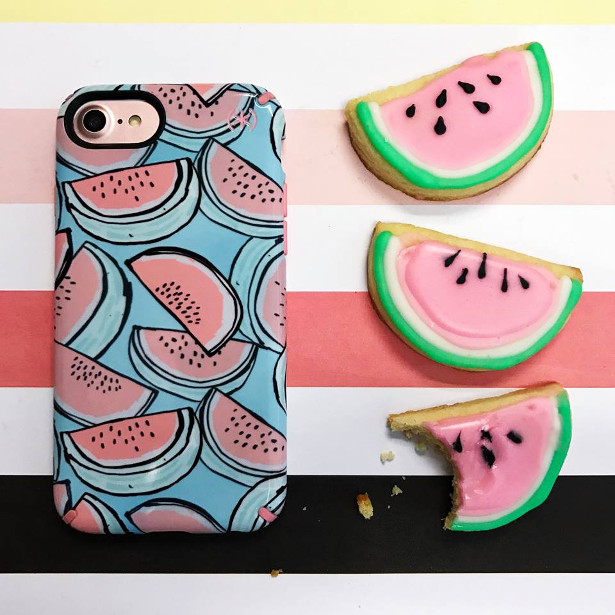 FACEBOOK | TWITTER | PINTEREST | YOUTUBE | INSTAGRAM
Mobile Accessories
The most wonderful time of the year is nearly here!
Everyone is getting wrapped up in gift guides and product tests in the lead-up to Christmas – why not add Speck to the list, the perfect present for him AND her?
Speck provides extremely protective (and stylish) cases for smartphones, tablets and MacBooks.
The case manufacturer offers up to 3 metre drop protection for their phone cases, and up to 1.2 metre drop protection for tablets and MacBook cases.
Their cases feature an IMPACTIUM™ Shock Barrier, Speck's innovative new shock-suppression technology that protects your device without adding unnecessary bulk: it absorbs and disperses shock from impact.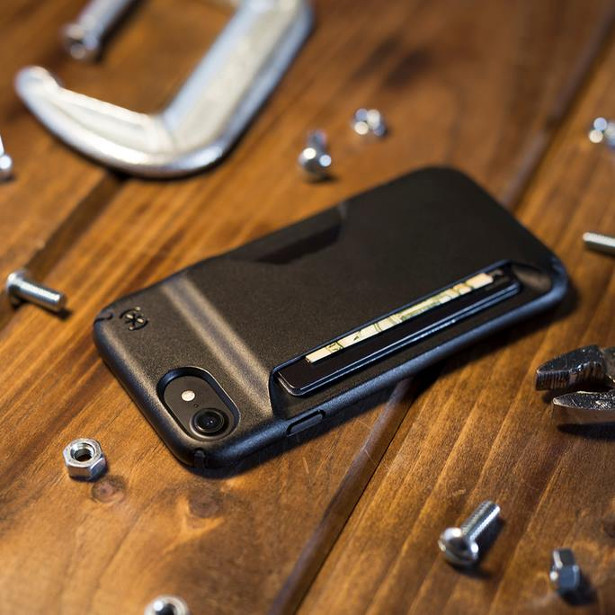 With Speck, you get optimum protection and everything else: beautiful design, sleek lines, and purposeful details.
Looking to get him or her the new iPhone 8/X for Christmas? Ensure peace of mind with a matching case courtesy of Speck!
Speck's new Presidio ULTRA cases, their toughest case yet, feature four layers of protection, 360-degree port coverage as well as dirt and dust resistance.
Presidio Ultra
Speck has also released some beautiful new golden Clear + PRINT cases, as well as their first line of metallic cases with chic jewel tones.
Everyone can find a case to their liking, so make sure to shop before you drop!
— Available for Apple, Samsung and Huawei devices —
To view the full range, or to find out more about cases for other devices, visit Speck on speckproducts.co.uk.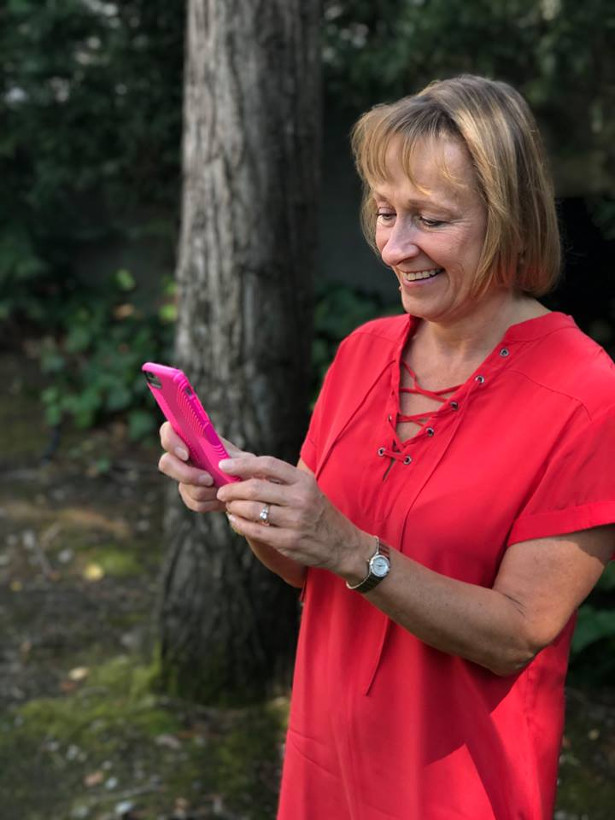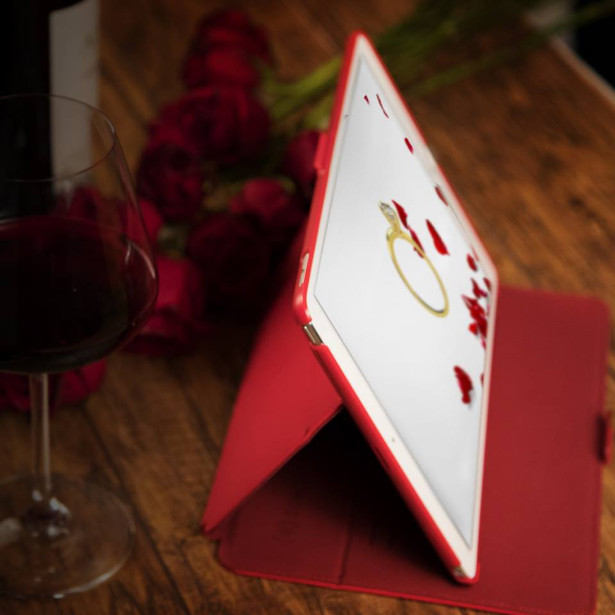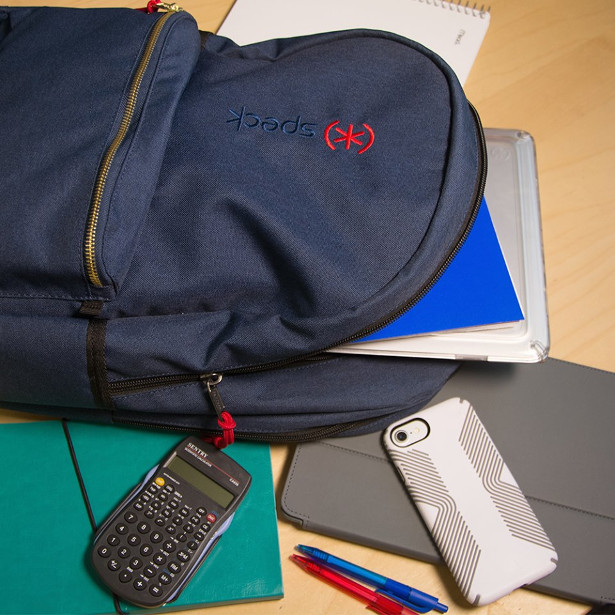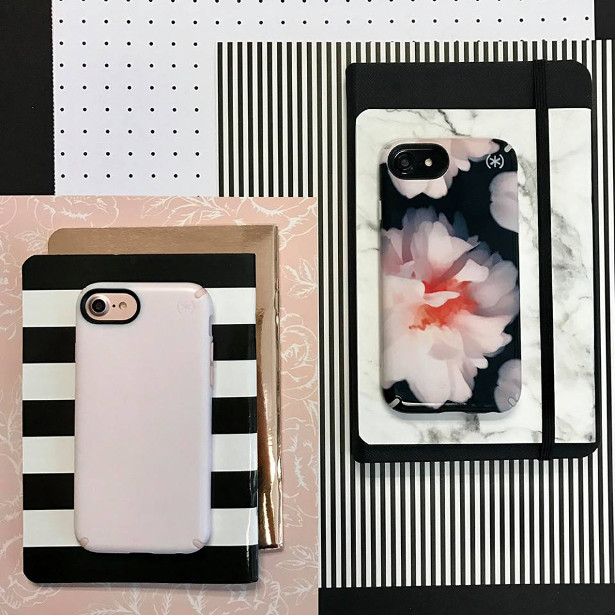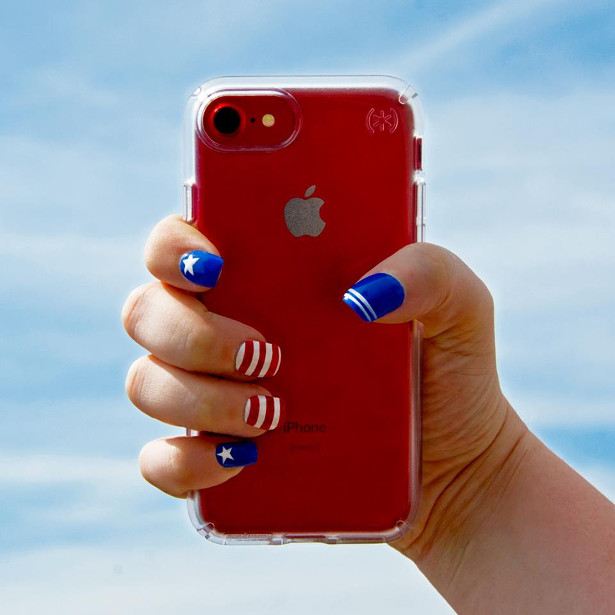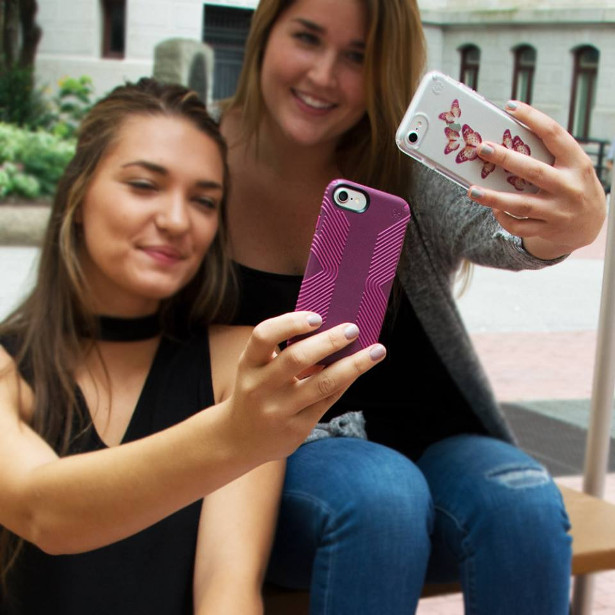 Celebrating Christmas with Cramele Recas Romanian Winery increases stock at Tanners Wines ahead of the festive season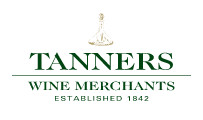 This Christmas, Cramele Recas have introduced the latest vintage of its acclaimed Paparuda range at Tanners Wines, stockists of an ever-increasing range of wines from Romania and the rest of Eastern Europe.
As Romania's largest winery Cramele Recas is leading the path in exquisite Eastern European production, with 2017 a monumental year for the team, with a £5 million investment and the introduction of two new winemakers. Ahead of Christmas, Tanners is stocking two new varieties of Cramele Recas's Paparuda range, with both the indigenous Paparuda Feteasca Regala and Sole Orange wine now available.
Tanners Wines were the first stockists of Romanian Orange Wine in the UK, introducing it following the growing interest from customers. For the festive season, it is a great wine to serve on Christmas Eve with dishes that combine sweet and savoury flavours like roasted pork belly with apple and sage. Produced predominantly with the Chardonnay grape, it has notes of dried apricot and orange fruit notes, complemented by slight floral hints and a nutty, spicy finish on the palate. Available in Tanners stores and also online for £11.95.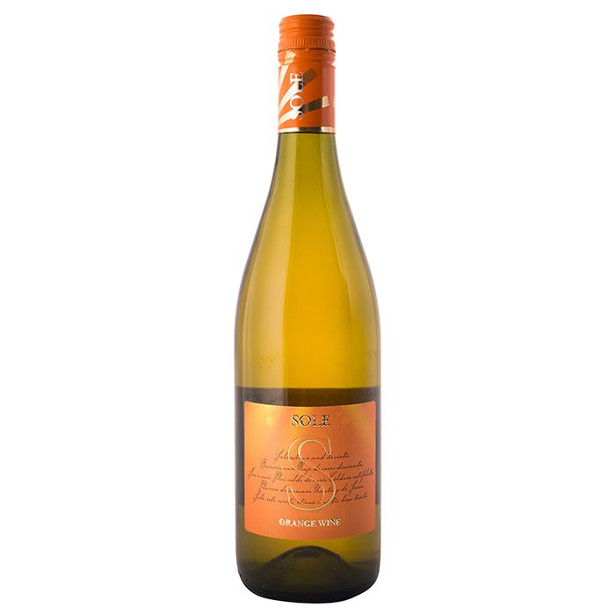 Feteasca Regala is the indigenous grape variety from the heart of Romania. Its' notes of white pepper, cinnamon and fresh quince make it another excellent choice for the Christmas season. Great paired with baked white fish dishes, it is also the perfect wine to serve with a fish starter on Christmas Day. Crisp and refreshing, the flavors and aromas blend together seamlessly to create a vibrantly structured wine. A very complex wine with focus and balance throughout. Available from Tanners Wines both in store and online for £6.95.
Tanners Wines have welcomed a host of Cramele Recas' Paparuda range, from Pinot Noir through to Cabernet Sauvignon, from uncomplicated entry level wines through to more difference and interest further up on the scale.
Stephen Crosland Purchasing Director of Tanners Wines explains why the Paparuda range has been selected for Tanners Wine's portfolio: "The price and quality ratio of the Paparuda
2
wine selection is something that first caught our attention. The fruit flavours and aromas partner perfectly with each other, inspiring increased popularity from consumers across the country."
Whether enjoying a traditional British Christmas dinner, or serving something a little more alternative, Cramele Recas' Paparuda range pairs perfectly with a range of dishes. Along with the Paparuda Feteasca Regala and Orange Wine, Tanners Wines also stocks the Paparuda Pinot Noir, Pinot Grigio, Sauvignon Blanc and Cabernet Sauvignon range, which are all available in store and online.
Wolfhouse Pinot Noir from Cramele Recas light-bodied & ruby-red @ ALDI
Wolfhouse Pinot Noir from Cramele Recas which is currently available in store and online at Aldi UK: https://www.aldi.co.uk/wolf-house-pinot-noir/p/078727168205300
A light-bodied, ruby-red Pinot Noir with enticing aromas of fresh strawberry and cranberry. Take a sip and savour the beautiful flavours of soft red fruits, with medium tannins and a long, lingering finish.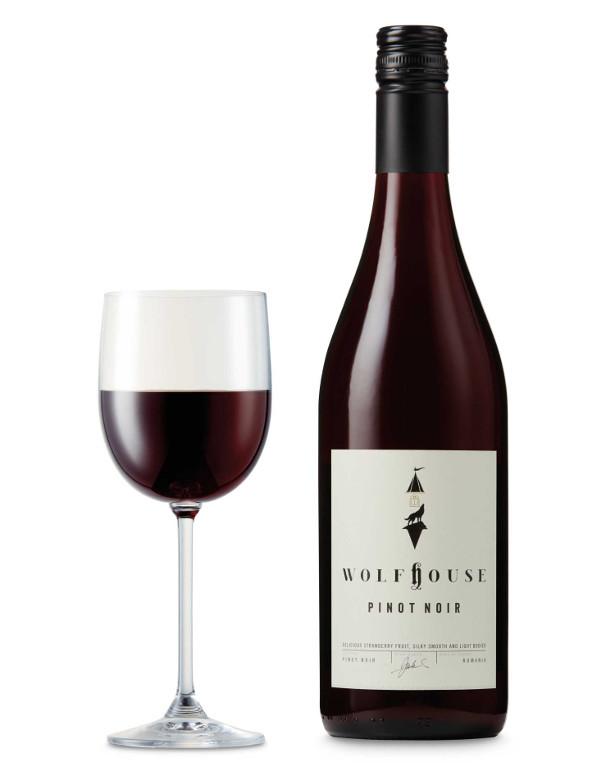 Devaiya Oils. This Range Of Oils, are wonderful, easing away lovingly those aches and pains, and they also have a wonderful range of oils for skin, for beards and hair and nails. aohome.co.uk/beauty/aromatherapy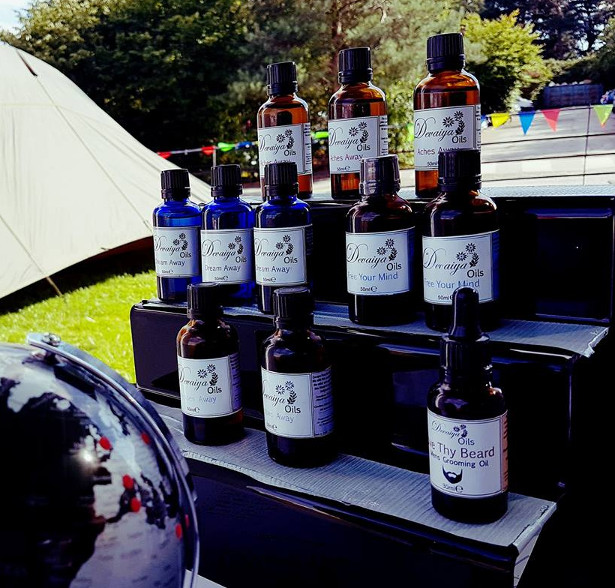 FACEBOOK | TWITTER | INSTAGRAM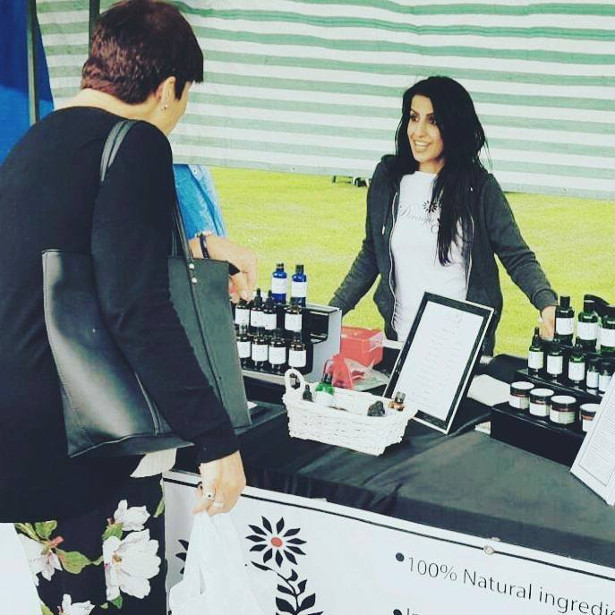 Devaiya Oils was founded in 2015 by Ruby Sagu. She discovered the amazing benefits of aromatherapy oils after sustaining a painful whiplash injury. Devaiya Oils are a member of the Aromatherapy Trade Coucil and there are currently 9 products in the Devaiya Oil range. All products are natural, vegan friendly and paraben free.
See what Devaiya Oil Customers have to say about their products here: www.facebook.com/devaiyaspa
Fancy becoming a Devaiya Oil stockist or using these products in your therapies?
Devaiya Oils are currently looking for businesses to stock/use their products in salons/wellbeing centres. To find out more follow/contact Devaiya Oils on facebook, twitter or instagram or why not meet them at one of their upcoming events to sample these products yourself?
All events are advertised here www.facebook.com/devaiyaspa
Aches Away Oil is one of their best sellers. This powerful oil will help to soothe those everyday aches and pains. A warming oil, extremely versatile and can be used all over the body. It contains powerful plant oils that will help aid both comfort & relaxation of the body. Suitable for use on the neck, back, shoulder, stomach, arms & legs.
Each product in The Devaiya Oil range is designed with a specific function in mind and we will be featuring this range fully in future promotions, this week however we are focusing on the wonderful Stresses Away Oil
Stresses Away Oil
Relax and unwind with Devaiya Oil's Stresses Away Oil. Made with Sweet Orange, Lavender and Ylang Ylang, this oil will help you relax after a busy day. It can be used in a number of ways. Apply to your wrists and inhale to help calm the mind. Pour into a warm bath or simply use as massage oil.
For more information visit: aohome.co.uk/catalog/product/view/id/89/s/stresses-away-oil/category/42/
|
Below are images From Business & Social Events and of the products.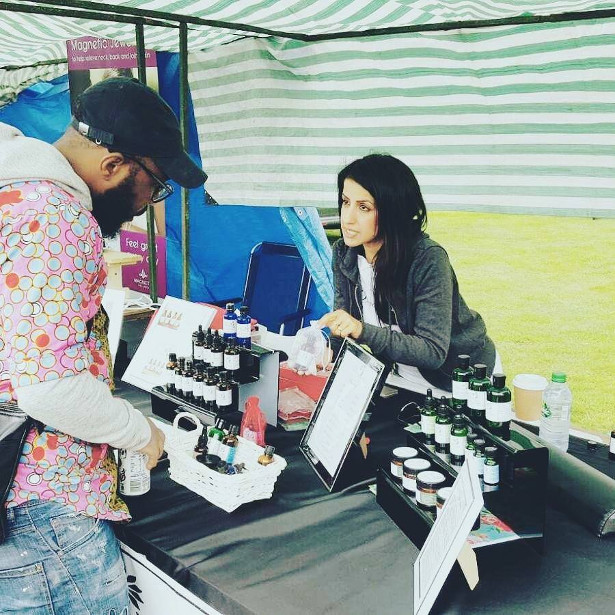 |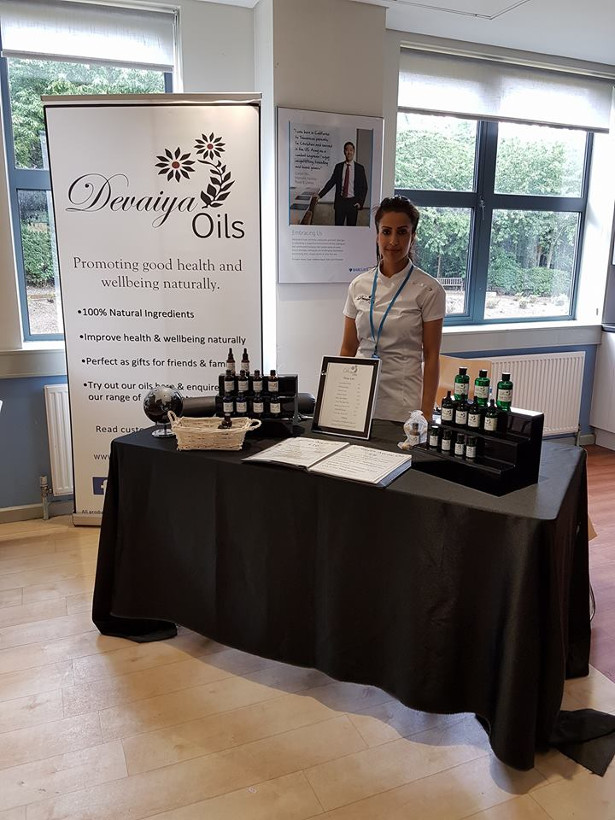 |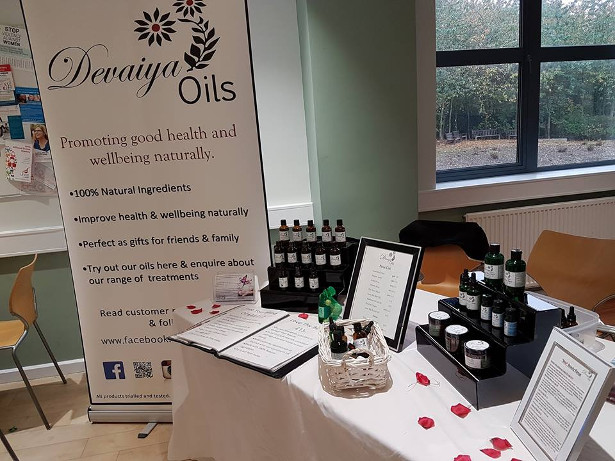 |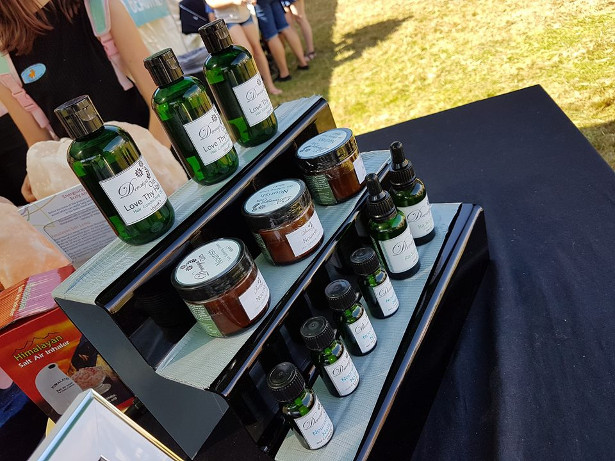 |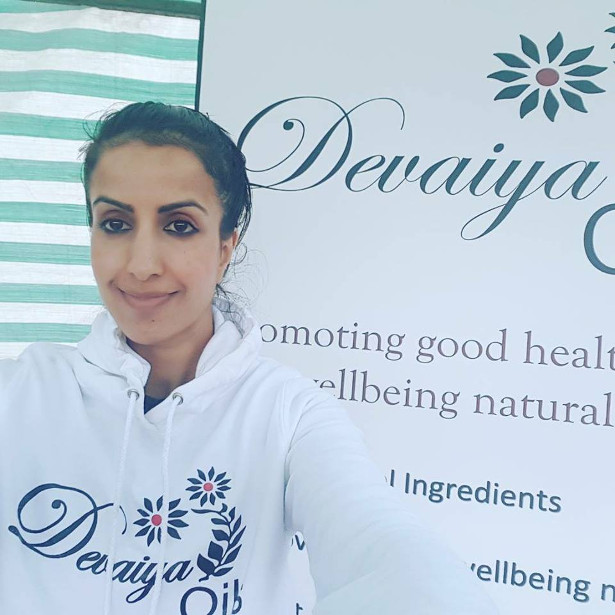 |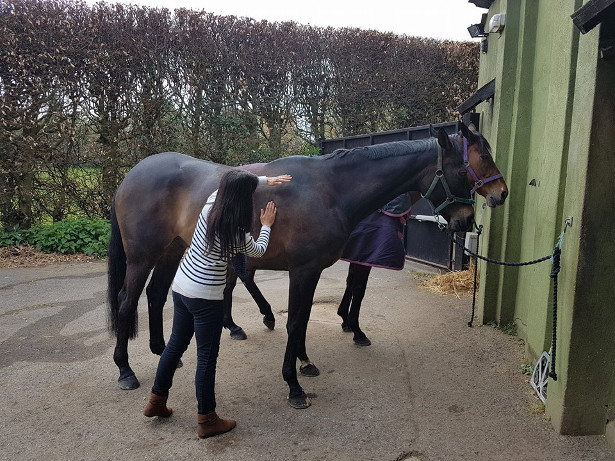 Below are a number of important products by Devaiya Oils, which we will be exploring in future promotions.
Aches Away Oil
£15.00
This powerful oil will help soothe away everyday aches and pains.
See this oil more detail at :- https://aohome.co.uk/beauty/aromatherapy.html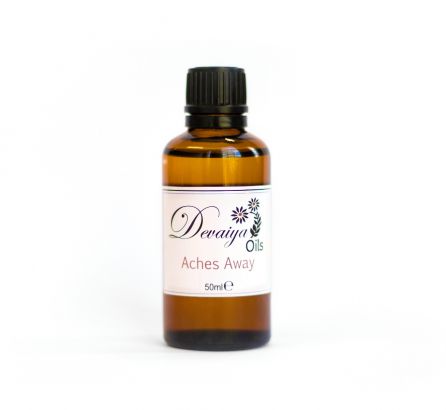 Stresses Away Oil
£15.00
Escape from the day to day stresses & strains of modern day life with this…
Free Your Mind Oil
£15.00
Wonderfully cooling oil has the fresh fragrance of eucalyptus and peppermint to clear the head…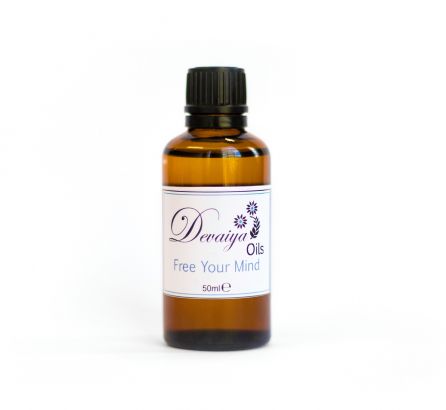 Dream Away Oil
£15.00
This oil is perfect for promoting a restful nights sleep.
Nourished Nail Oil
£10.00
Nourishing your nails with this 100% natural oil. Ideal for strengthening weak and chapped nails,…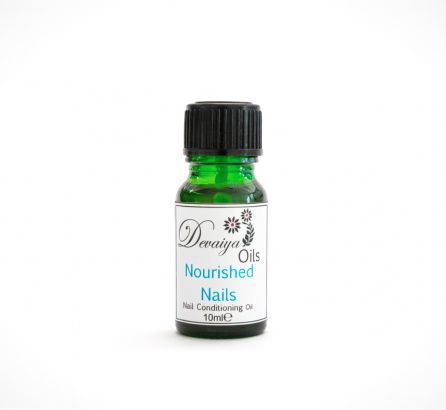 See this range in more detail at :- aohome.co.uk/beauty/aromatherapy

House Of Marley Audio, Jamaica Smile & Positive Vibration 2  www.thehouseofmarley.co.uk
GOOGLE+ | FACEBOOK | TWITTER | INSTAGRAM | PINTEREST | YOUTUBE | VEET
Whether you're looking for stocking fillers, or a gift for the music lover in your life, audio brand House of Marley have your audio needs covered this Christmas, with a range of brand new wireless headphones.
House of Marley Smile Jamaica Wireless – RRP £49.99, promo £39.99
Stockist: thehouseofmarley.co.uk, Amazon and HMV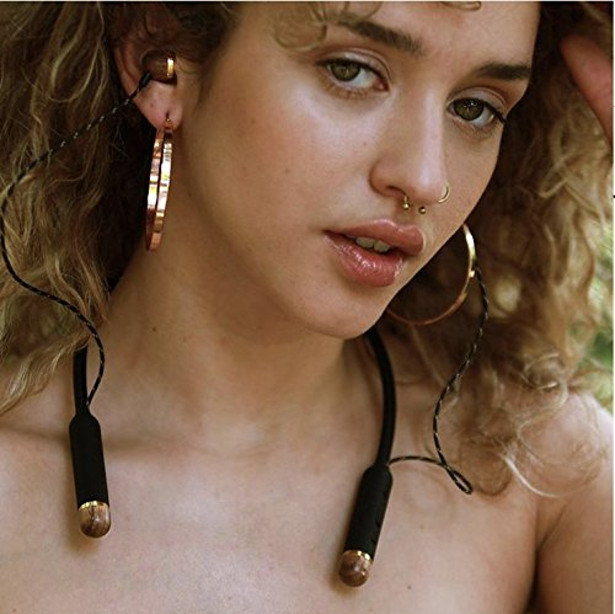 First in class and comfort, Smile Jamaica Wireless combines FSC™ Certified Wood and recyclable aluminium housings to create an iconic Marley in-ear headphone that is available in a bounty of colours. Boasting up to 8 hours of playtime, the in-ear headphones feature a lightweight and comfortable neckband with a noise isolating in-line microphone and 3-button wireless controls. With genuine sapele, maple, beech and walnut wood accents with anodized aluminium trims, the Smile Jamaica Wireless are a fashion forward alternative to the sea of plastic products on the market today.
· Bluetooth 4.1 with 10 meter range and 8 hour wireless play time
· Features recyclable aluminium trims, FSC™ certified wood and exclusive REGRIND™ silicone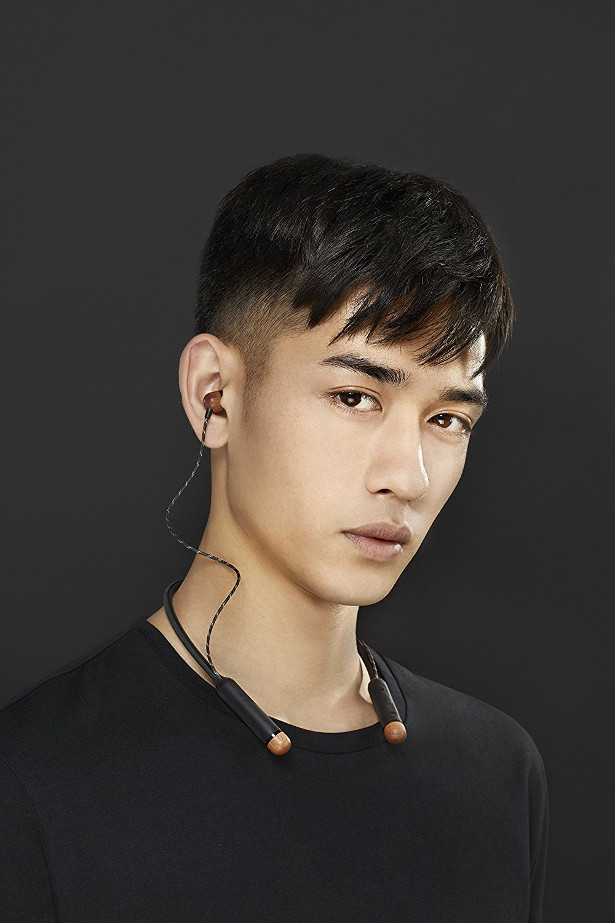 9mm dynamic driver, microphone and 3-button controls
· Slender and lightweight neckband design and durable tangle free braided cable
· Available in Black, Brass, Copper and Denim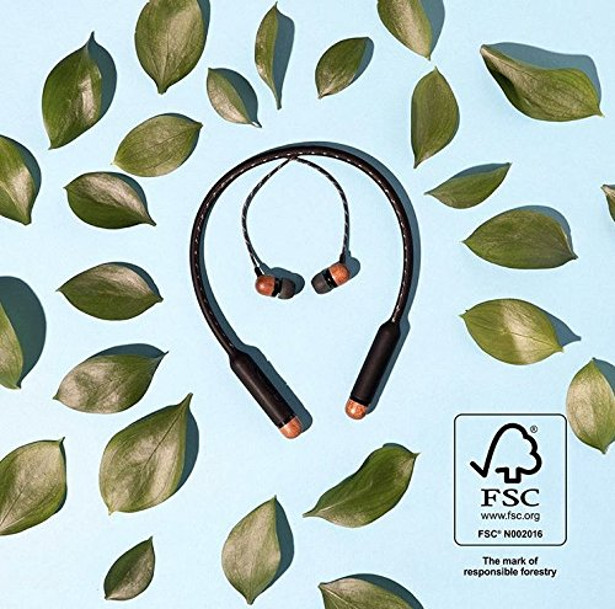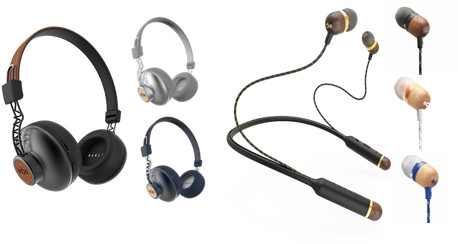 House of Marley Positive Vibration 2 Wireless – RRP £69.99, promo £49.99
Stockists: thehouseofmarley.co.uk, Amazon and HMV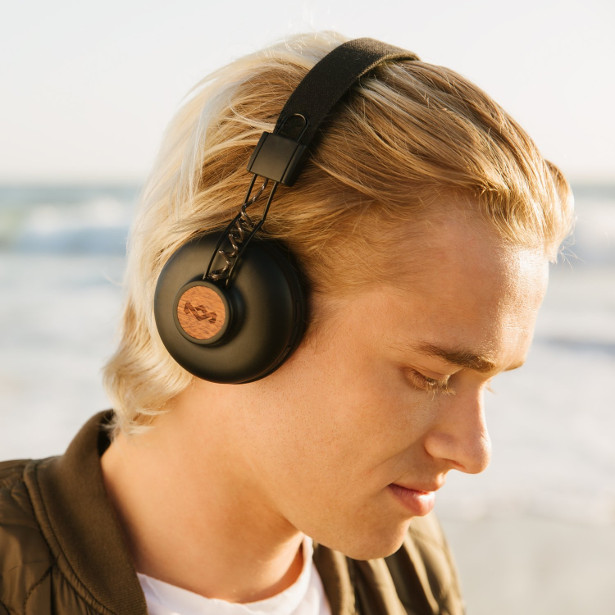 Big drivers, soft ear cushions, precision sound; Positive Vibration 2 Wireless is an instant classic and lifestyle essential. It's available in a range of vibrant colours and cool styles, and with a 10 hour battery, 40 mm dynamic driver and aluminium ear cups, the sleek design is the ideal companion for travelling. The headphones also include a removable cable with a mic and 1-button remote so you can continue to listen plugged in should you wish, and features on-board controls and microphone to control your music and take calls with convenience.
· Bluetooth 4.1 with 10 hour wireless play time
· Features recyclable aluminium trims, FSC™ certified wood and exclusive REWIND™ fabric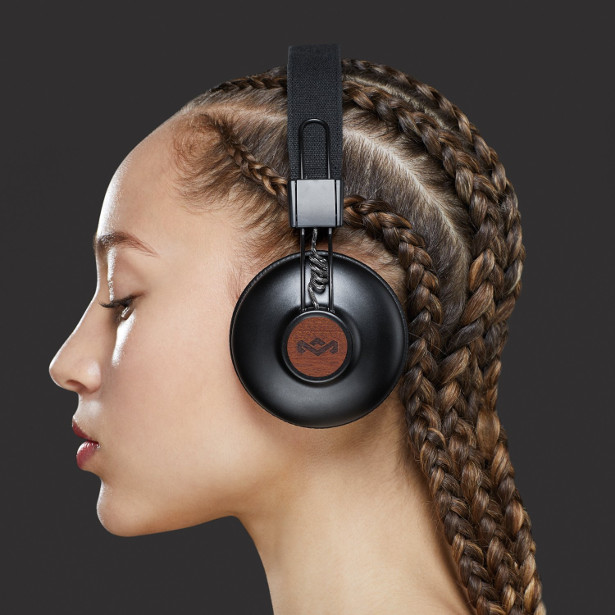 · 50mm dynamic driver provide the ultimate premium listening experience
· Removable, durable, and tangle resistant cable with integrated mic and 1-button remote and gold plated plugs for a wired override
· Foldable design, with plush ear cushions and comfortable on-ear design
· Available in Black, Silver and Denim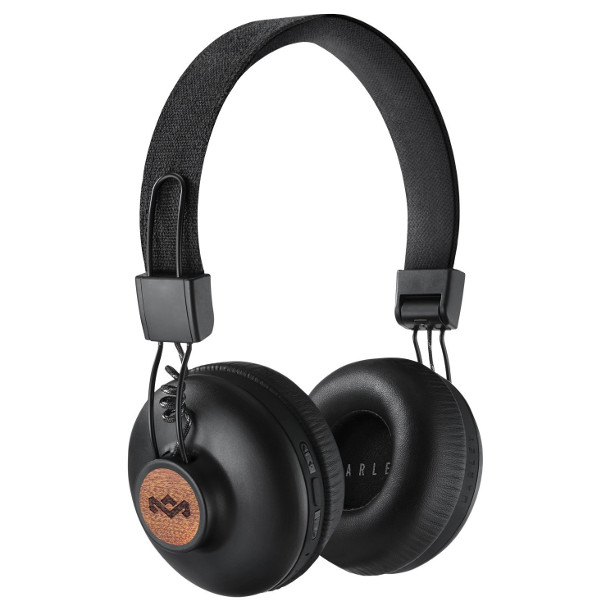 COINTREAU LAUNCHES "THE GOLDEN AGE OF COCKTAILS" LIMITED EDITION. www.cointreau.com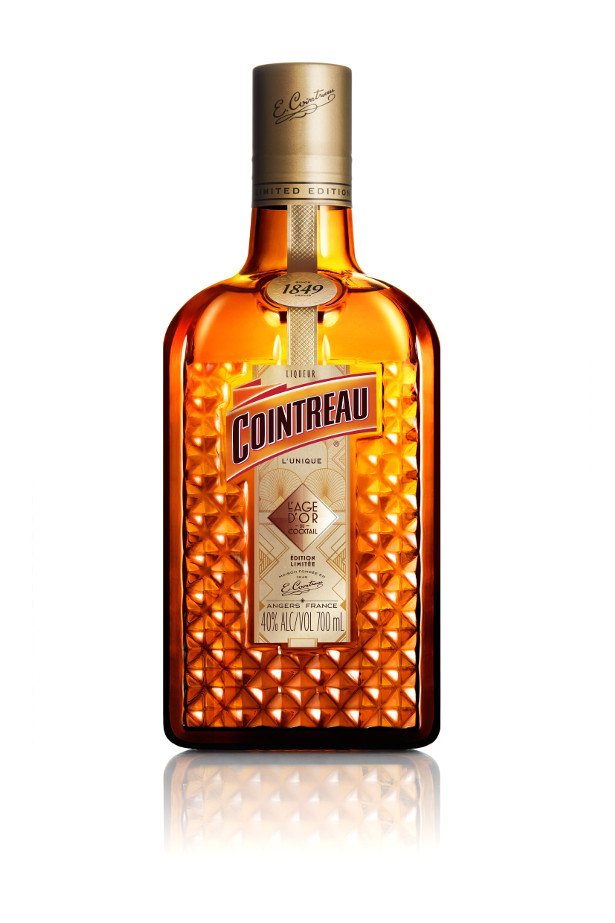 FACEBOOK | INSTAGRAM | YOUTUBE | TWITTER
Iconic orange liqueur Cointreau is celebrating l'Age d'Or des cocktails, the Golden Age of cocktails this Christmas, with a limited edition, paying homage to both the artistic and cultural dynamism of the Roaring Twenties.
With Cointreau being the cornerstone of more than 350 cocktails, La Maison Cointreau is committed to paying tribute to a time when inspired mixologists first invented the most creative recipes with Cointreau. During this Golden Age of cocktails in the twenties, with its music and lights, Paris was a cocktail party on the streets. At the Ritz Hotel at Place Vendôme, The Side Car sparked literary conversations; in London at The Savoy, the White Lady fired up the night. Sophisticated yet adventurous, unconventional yet elegant, both these stylish cocktails became a lifestyle statement for the charismatic crowds of the roaring twenties and are still appreciated today at the best bars across the globe.
Inspired by an era that broke all the rules and was renowned for both creative vitality and innovative exhilarating cocktail creations, the roaring twenties. Cointreau has also transformed its classic bottle with striking art deco curves, combining timeless style and geometry to create the Cointreau Golden Age Limited Edition. Creating a true collector's item and a perfect addition to any drinks cabinet during this festive season.
The Golden Age Limited will be available to purchase exclusively at Selfridges London and on Selfridges.com for a RRP of £29.99 from 20th November 2017.
White Lady Recipe 20ml Cointreau, 20ml fresh lemon Juice, 45ml The Botanist Gin, egg white (optional). Combine all ingredients with ice in a mixing glass. Shake and strain into a chilled cocktail glass. Garnish with a lemon twist.
Side Car Recipe 25ml Cointreau, 15ml fresh lemon juice, 45ml Remy Martin 1738 cognac. Combine all ingredients in a mixing glass. Wet rim with lemon and press into sugar. Shake vigorously with ice and strain into a chilled cocktail glass.
Cointreau Fizz Recipe 50ml Cointreau, 20ml fresh lime juice, 100ml sparkling water Fill a glass with ice, add Cointreau, the juice of half a lime and top off with sparkling water. Garnish with the fruit or vegetable of your choice.

THIS CHRISTMAS, EXPLORE A UNIQUE SPIRIT: METAXA 12 STARS.  www.metaxa.com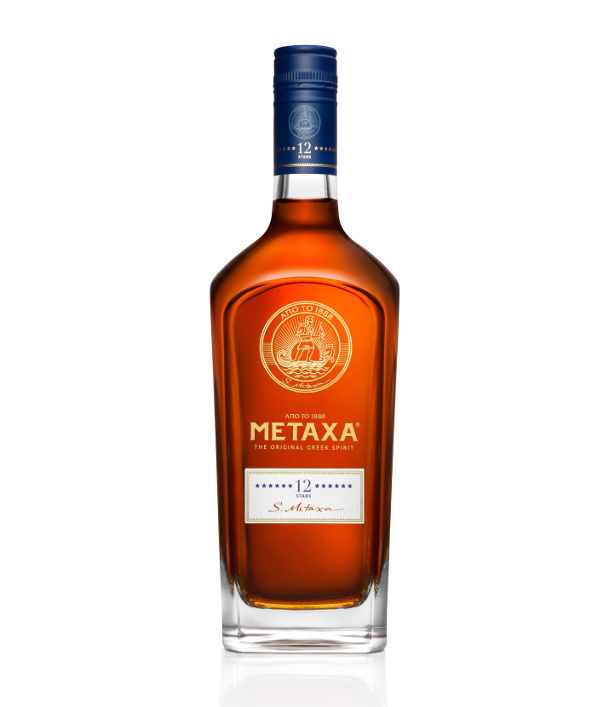 FACEBOOK | INSTAGRAM | TWITTER | YOUTUBE
With the festive season fast approaching, one-of-a-kind iconic Greek spirit house, METAXA, recommends discovering its smooth and refined METAXA 12 Stars expression. Whether it be snuggled up in front of the fire or after a brisk post-Christmas lunch walk, METAXA 12 Stars is the perfect addition to every Christmas.
Created from a blend of barrel-aged wine distillates, the finest aromatic Muscat wines from the Greek island of Samos and a secret bouquet of May roses and Mediterranean herbs, METAXA 12 Stars is a complex spirit. A deep golden amber colour on the eye, this expression is best appreciated on the rocks; boasting fragrant, festive notes of toasted oak, fruits and spices, and a palate of dark cocoa, liquorice, dried orange, honeyed figs and prunes. It is a unique winter-warming tipple that is bound to impress over the holidays, as it delivers new levels of smoothness, taking each person who sips it through a truly sensory journey of silky and rich tastes and aromas, all associated with Christmas. METAXA 12 Stars can also be enjoyed as a long drink with ginger ale, as the spicy and sweet notes of the ginger ale enhance the bouquet of the spirit, offering a fresh feeling, easy and accessible for the palate.
METAXA 12 Stars pays homage to The House of Metaxa's heritage, craftsmanship and boldness, shaped by its pioneering founder, Spyros Metaxa. A man who shared the same values of courage, exploration and authenticity, as METAXA 12 Stars recently appointed brand ambassador, renowned explorer Mike Horn.
In addition, to promising to offer an exceptional drinking experience, METAXA 12 Stars is beautifully packaged in an elegant gift box, making it an ideal present to give to loved ones this Christmas. It is available to purchase now at Waitrose nationwide and at Amazon.com. RRP £30.
The Ultimate Holiday Gift for the WhiskeyLover(s) in Your Life
www.forwhiskeylovers.com/whiskey-explorers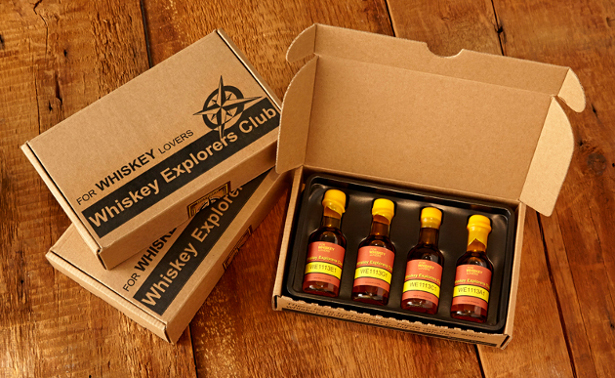 A spectacular holiday gift idea for the WhiskeyLovers in your life, from www.forwhiskeylovers.com/whiskey-explorers
FWL Whiskey Explorers Club: Inspired by the "blind tasting" bar game, we designed the Whiskey Explorers Club to introduce members to amazing whiskies they most likely have not experienced before, free of any pre-conceived notion of a "brand", price or age as an indicators of quality, or even a prior experience with a type of whisky.
Members receive quarterly sample flights, each of which contain four (4) whiskey samples in 50mL bottles. Each bottle is labeled with a generic code, and the only way the members can find out what they are tasting is to enter that generic code on our website, which initiates a game called "My Whisky IQ" where members enter their own tasting notes and ratings of the whisky. Upon completing the game, members are told what whisky they just tasted and are given a 10% discount to purchase that whisky in our online store.
Memberships start at $75 (www.forwhiskeylovers.com/whiskey-explorers)

Create Your Unique, Personalised Gifts At GiftPup.com. Shop For An Occasion, Person or a specific item!  www.giftpup.com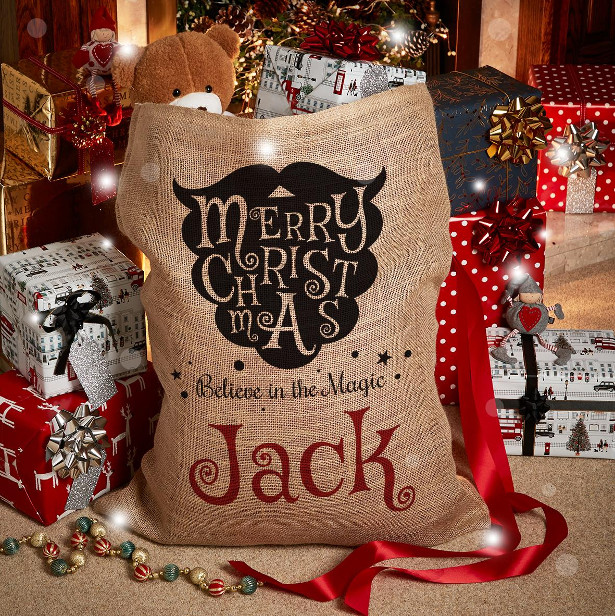 FACEBOOK | TWITTER | YOUTUBE | GOOGLE+ | PINTEREST
If you are looking for a unique gift for a loved one, a friend or colleague you've just come to the right place!
We design and supply a range of fantastic personalised gifts for all the family. With our unique software you can personalise many of our gifts by either uploading a photo or by adding a name or message. When you have
uploaded your photo or text you can very accurately move and position your message on the product until you are happy with it.
We sell a huge range of gifts including: personalised mugs, cushions, phone covers, glasses, soft toys, photo products as well
as wine and beer!
The majority of our gifts are dispatched within 48 hours using the Royal Mails standard 1st class postal service.

An Oliver the Ornament gift set and its associated product line are perfect for young families just starting their own Christmas traditions, parent, expectant parents, grandparents and anyone who loves Christmas.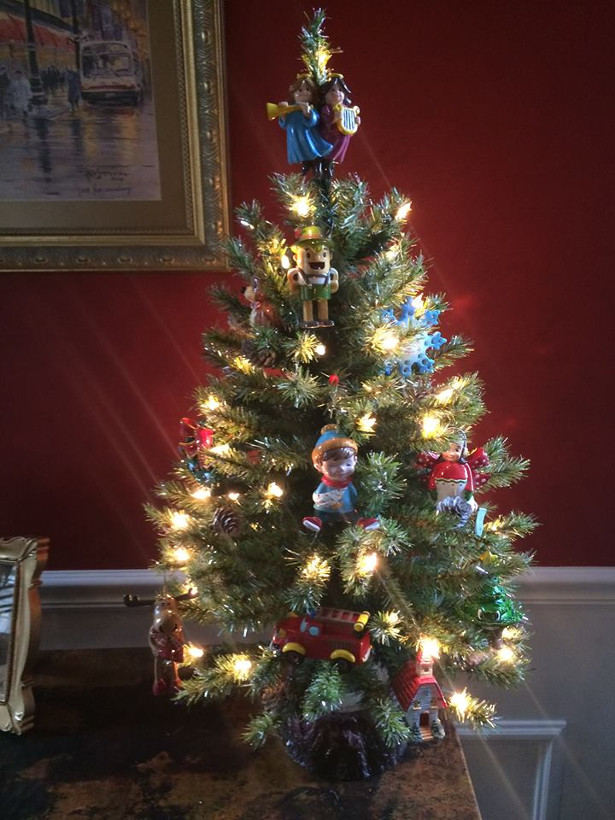 An Oliver the Ornament gift set and its associated product line are perfect for young families just starting their own Christmas traditions, parent, expectant parents, grandparents and anyone who loves Christmas.
Oliver the Ornament was one of People magazine's best books of the year last year, and gift store owners are saying it's going to be the next big thing in Christmas.
Oliver the Ornament is the first of 7 books and the beginning of a whole new collection perfect for gifting. The gift set comes with a large, beautiful book and a 3-inch-tall Oliver.
People are loving the book and ornaments because every ornament tells a story — nearly 80 percent of Americans decorate at least one Christmas tree every year. The ornaments they put on those trees are family heirlooms, milestone markers — memories of vacations and traditions old and new. Oliver will fit perfectly in that mix.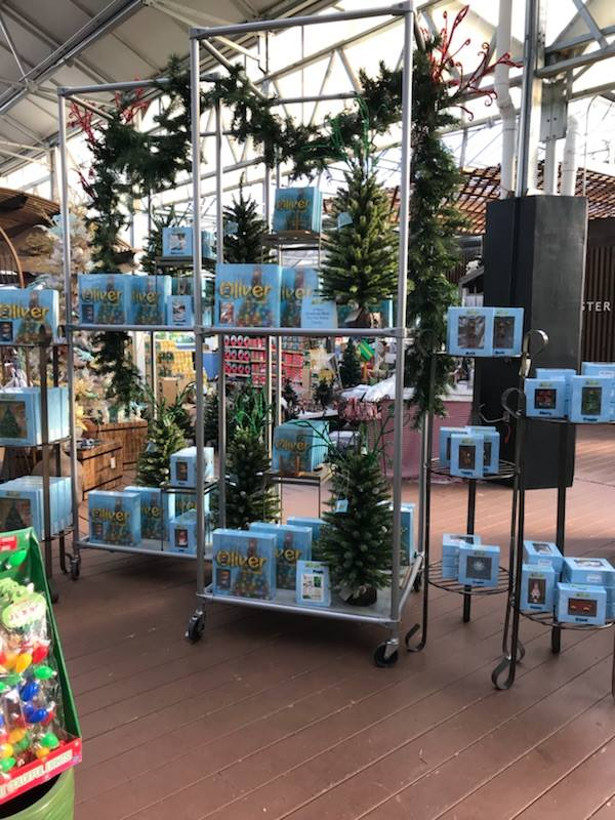 Oliver has a big heart, too. A portion of each book will go to a children's charity. The portion increases with each book until the final one, when 100 percent of the proceeds will go to charity. So it's a good gift that does good.
Price point: TheOliver the Ornament gift set (book and ornament) is $29.95. Other items areavailable as well, starting at $14.95. You can even send a book to sick childvia the site.
Where to purchase: From Oliver directly a store near you or on Amazon.
Oliver the Ornament makes Irish Debut
DUBLIN – A charming American Christmas story book will make its debut in Ireland just as the Christmas holiday season kicks off. Oliver the Ornament will be available in 10 Personalized by Santa stores in Dublin.
Not going to Dublin soon? No worries. The book and its associated large product line is also available online here.
Oliver the Ornament is a heartwarming tale about the Nelson family's cherished Christmas ornaments. Oliver was the first one to join the family. But this year, some of the later arrivals are bullying Oliver and keeping him from his rightful place on the tree. Much drama ensues but the holiday is eventually saved because other ornaments step in with a great reminder that kindness is always in season and bullying never is.
The book is a wonderful addition to any family library, and one children will enjoy. Six other books are to follow, each one told from the perspective of a different ornament in the Nelson family collection.
A portion of each book sold is donated to charity. For each new book, the portion of proceeds to be donated increases until the last book when 100 percent of the proceeds will go to a children's charity.
"I've been thrilled with the reception we've found in the States, and can't express how excited I am to be entering the U.K.," said Todd Zimmermann, author and creator of the Oliver collection. "Christmas ornaments play a huge part in our holiday traditions because each of them tell a story of how they came to join their family."
The book is available at :- Personalisedbysanta.ie and at 10 retail popup stores:
Liffey Valley S.C Dublin
Stephens Green S.C Dublin
Nutgrove S.C Rathfarnham Dublin
Omni S.C Santry Dublin
Whitewater S.C Newbridge Co Kildare
Navan Town Centre Navan Co Meath
Athlone Town Centre Athlone Co Westmeath
Quayside Centre Sligo
Tuam Shopping Centre
City Square S.C Waterford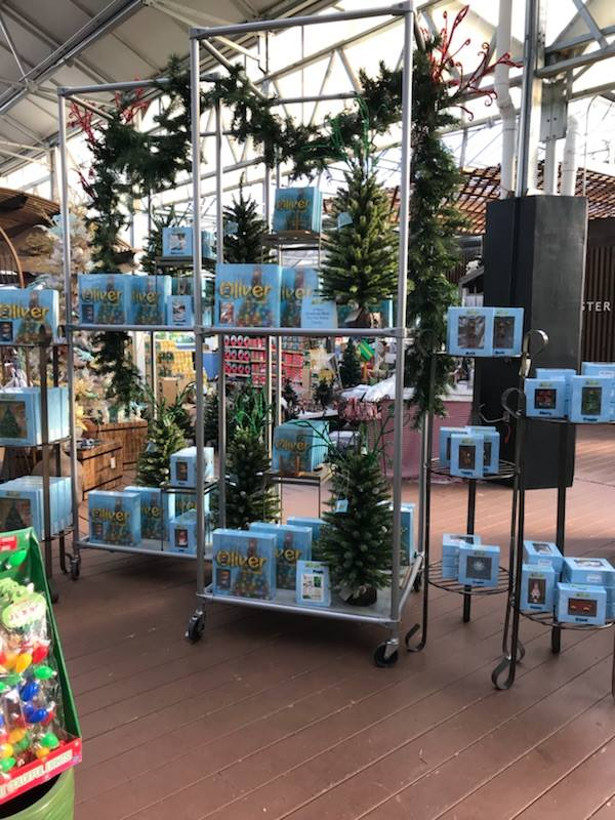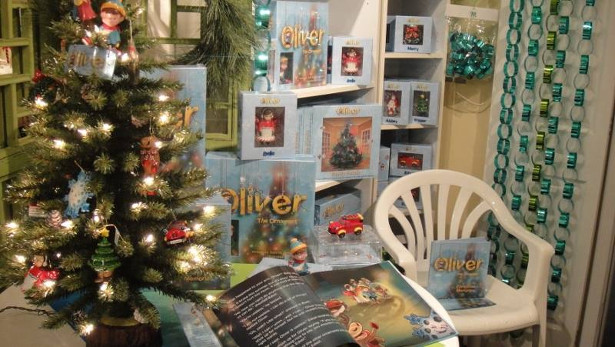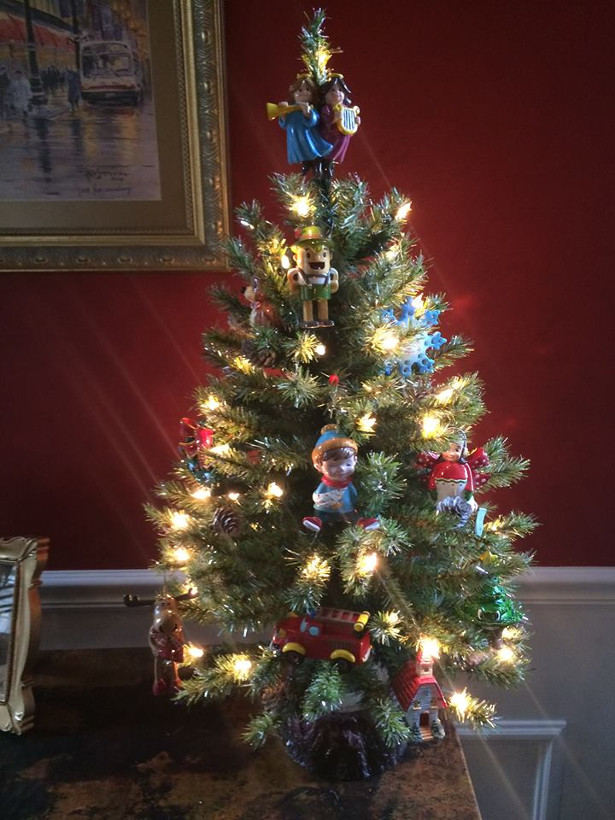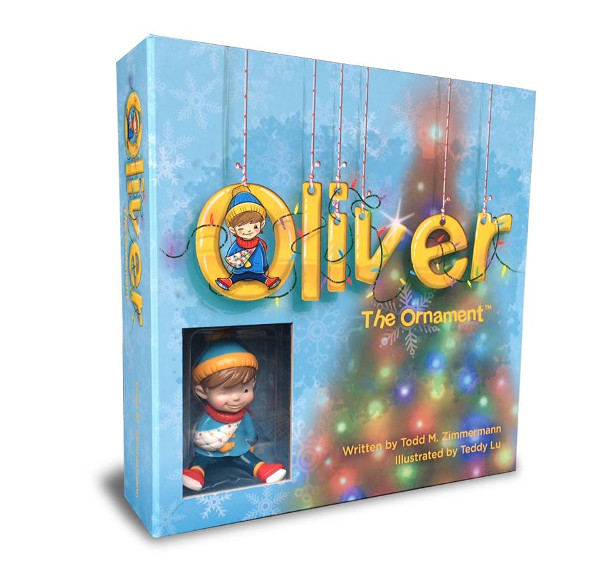 Nadur Luxury Natural Skincare, Cork. Ireland. Beard Oil & Shaving Serum >> www.bynadur.com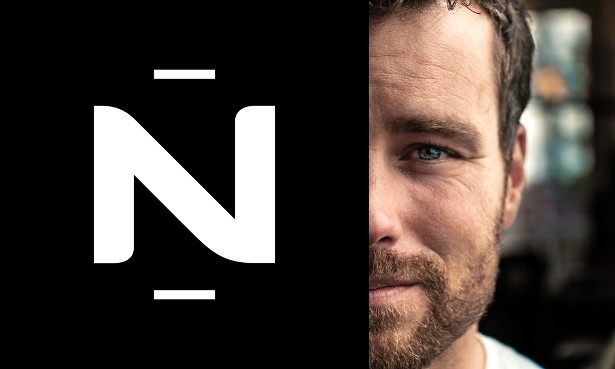 FACEBOOK | TWITTER | INSTAGRAM
Nadur is a recently launched luxury, natural skincare brand based in Cork, Ireland. All Nadur products are formulated with ethically sourced ingredients and are vegan and gluten-free.  Celtic Brew and Smooth are superb products which have been so skillfully made.
SMOOTH: A unique shaving serum that helps to eliminate razor burn and does not clog pores. The emolliency of this natural product creates a greater glide factor on the skin and reduces the risk of cuts and nicks. Our revolutionary formulation combines the most effective anti-ageing botanical extracts with soothing and moisturising natural oils to create the most complete "one stop" shaving experience ever!
Smooth Shaving Serum 150ml £32.00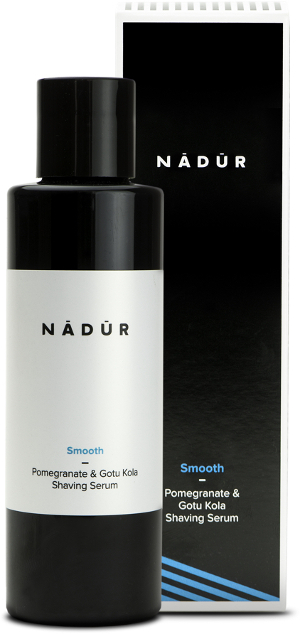 CELTIC BREW: A 100% natural, non-greasy formula featuring Jojoba and Argan oils for maximum conditioning and hydration.
Celtic Brew Beard Oil 50ml £28.00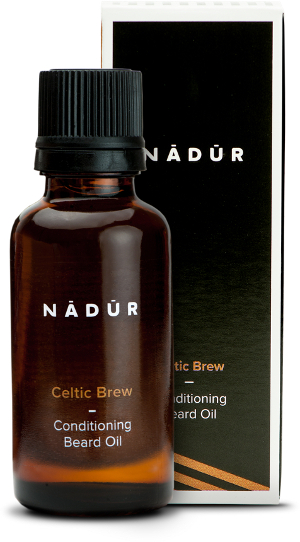 Helenka White Design. I create unique, contemporary jewellery using different materials and techniques. I also specialise in animal-themed jewellery, sculptures and handcrafted polymer clay pendants. www.helenkawhitedesign.com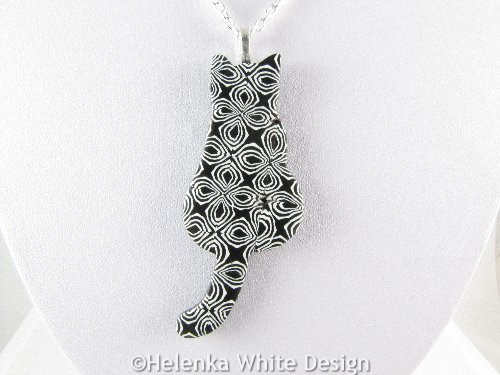 FACEBOOK | TWITTER | GOOGLE+ | PINTEREST | INSTAGRAM
Helenka White Design is owned by Cardiff based journalist, sculptor and designer Helen White.
I started making jewellery in the run-up to my wedding in 2007 when I taught myself how to make my own tiara and necklaces for my bridesmaids. Bead work wasn't challenging enough and I wanted to learn how to work with precious metals. After a weekend course in silver-smithing I enrolled in the City & Guilds Course in "3D Studies (Jewellery)" at the local college in Cardiff.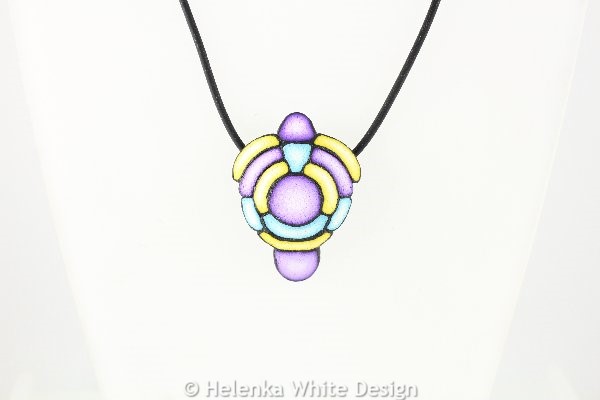 My inspiration comes from all sorts of sources, sometimes just playing around with different types of beads, doodling in my sketch book and also from our gorgeous cat Bobby. I like animals and decided to specialise in animal-themed jewellery.
I love learning new techniques and experimenting with different materials such as Swarovski Elements, semi-precious stones, copper sheet, silver sterling, wire, polymer clay and PMC (precious metal clay).
I mainly create necklaces with semi-precious beads and beaded rings with Swarovski Elements. Sometimes I use wire to wrap around pendants and I create pendants with polymer clay.
As silver sterling is expensive I have decided to create jewellery not only with silver sterling findings but also offer jewellery with silver and gold plated components.
Helenka White Design also accepts commissions to create custom pieces and offers jewellery parties in the Cardiff area.
You can find my website here: www.helenkawhitedesign.co.uk
.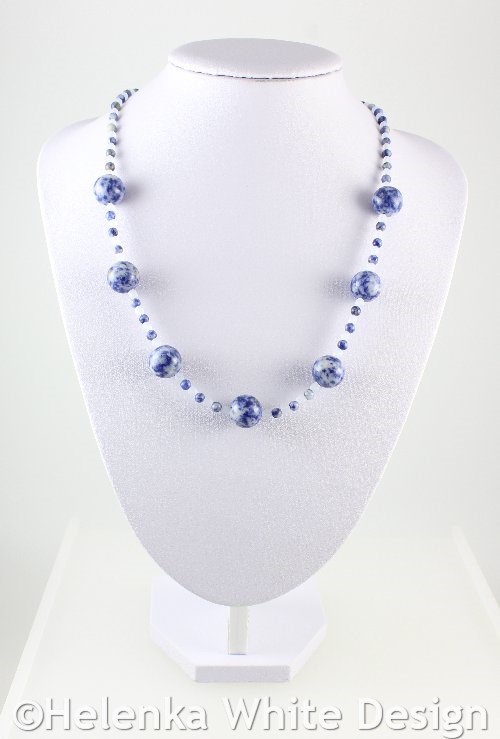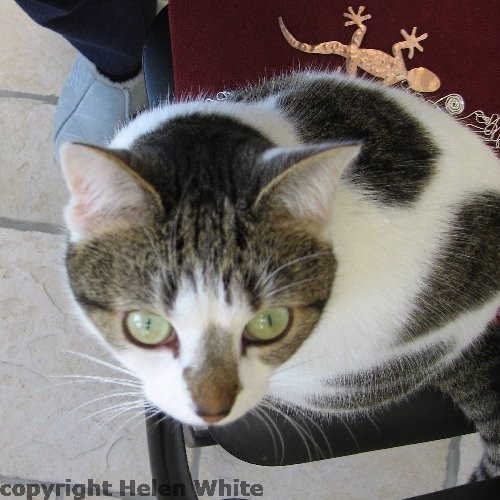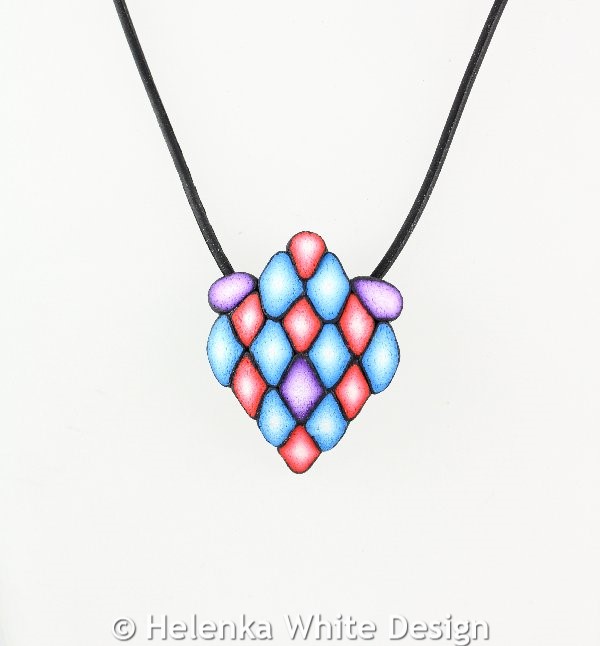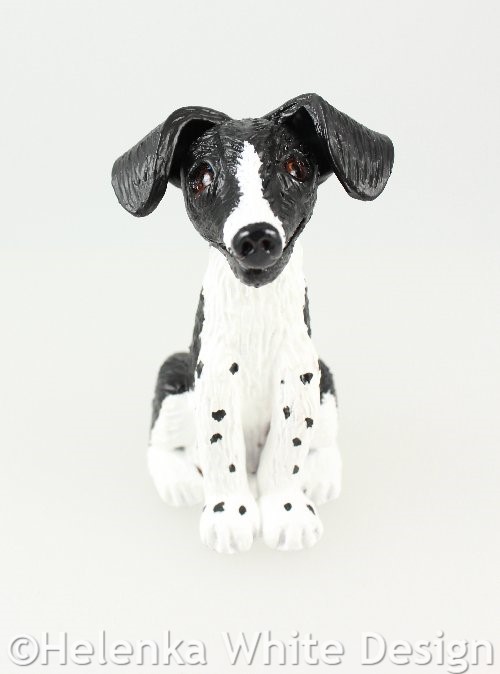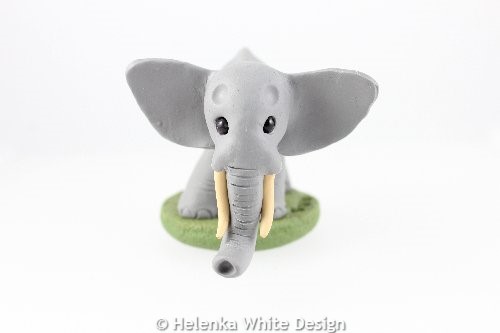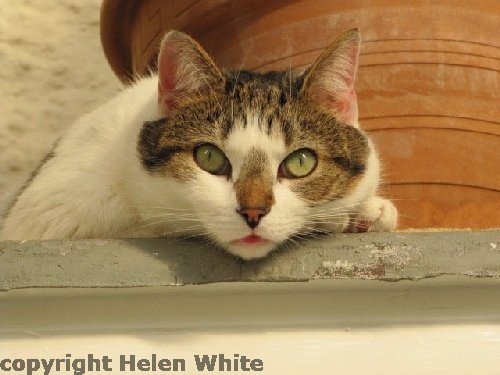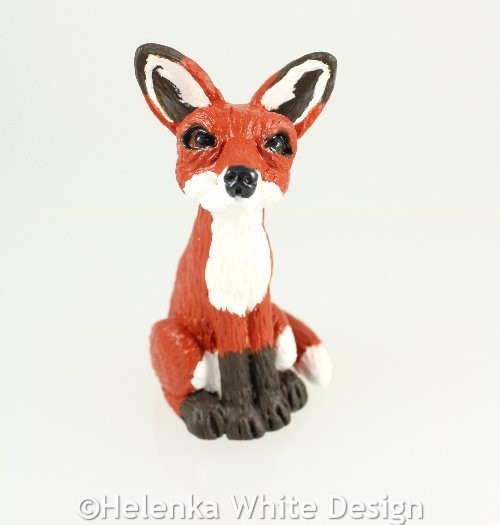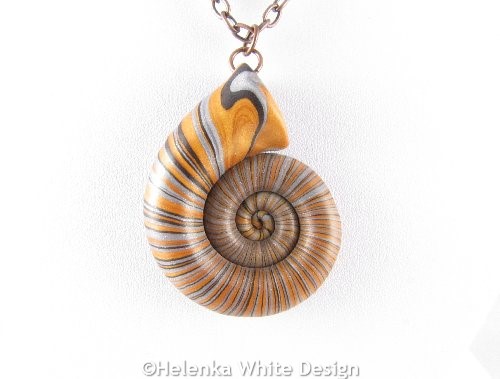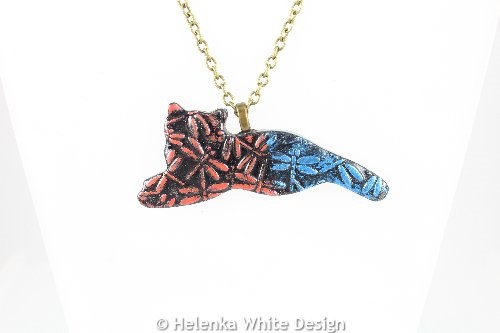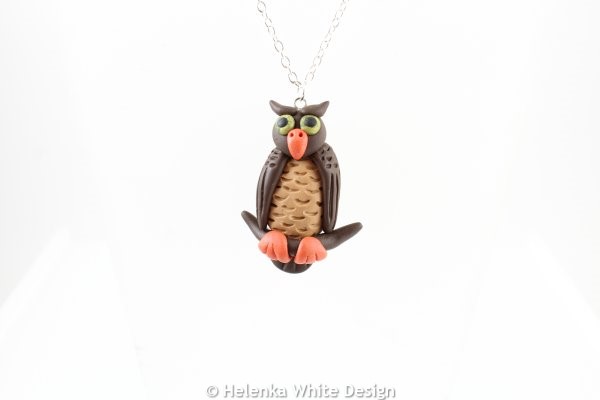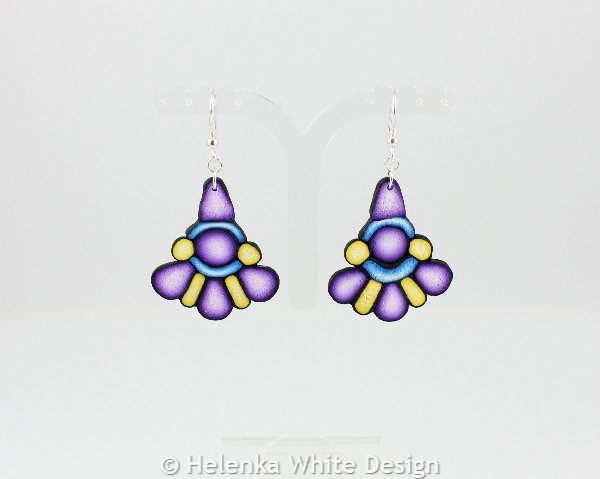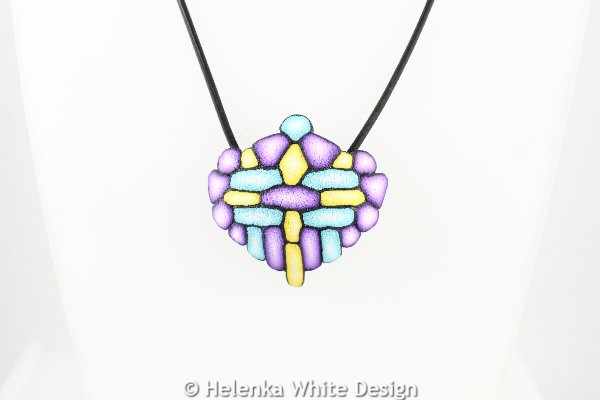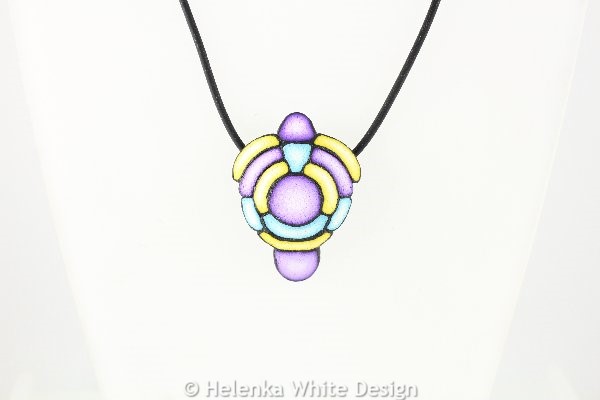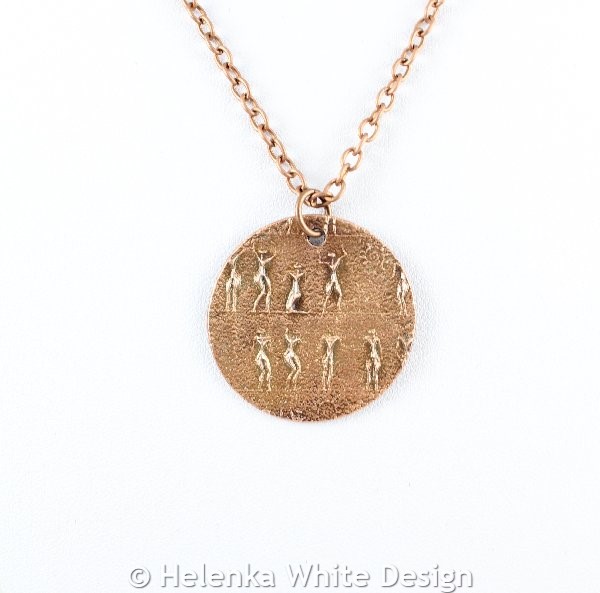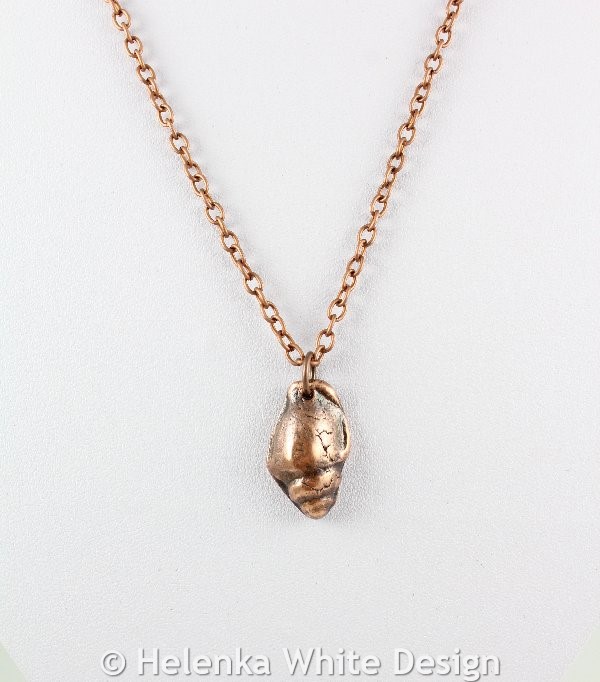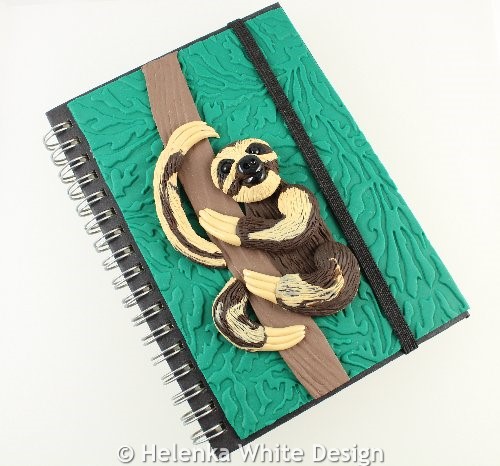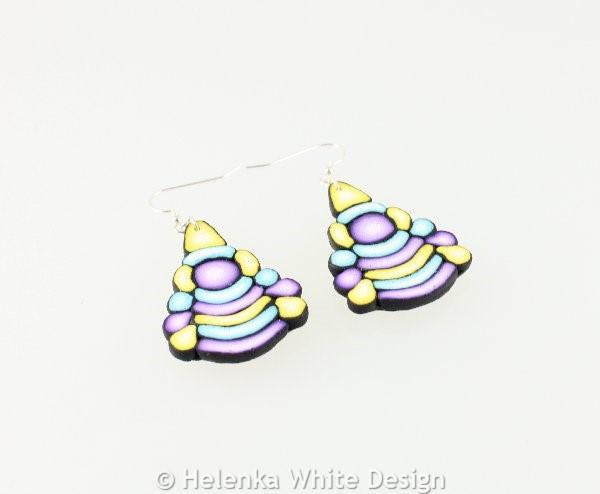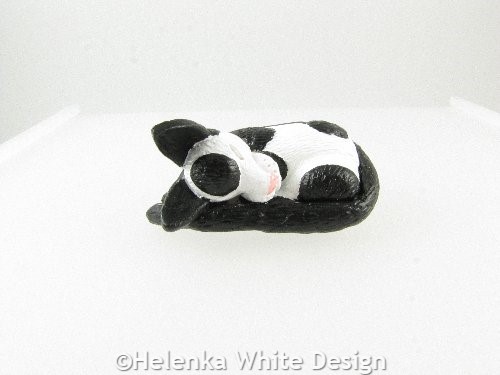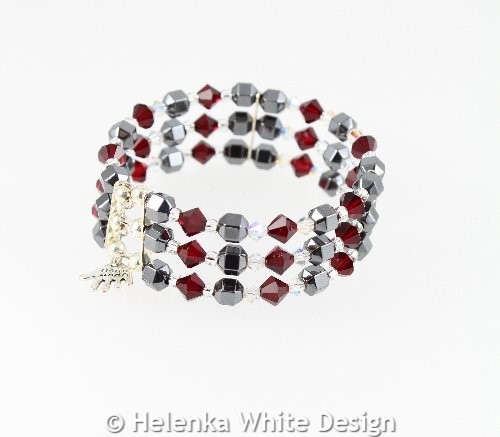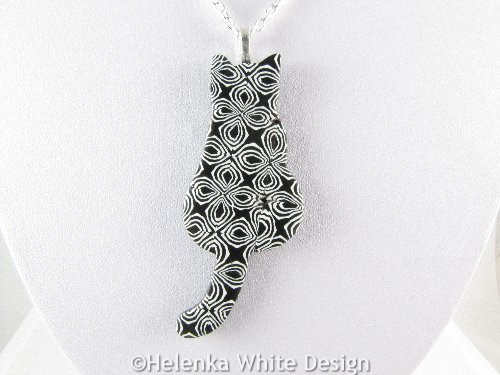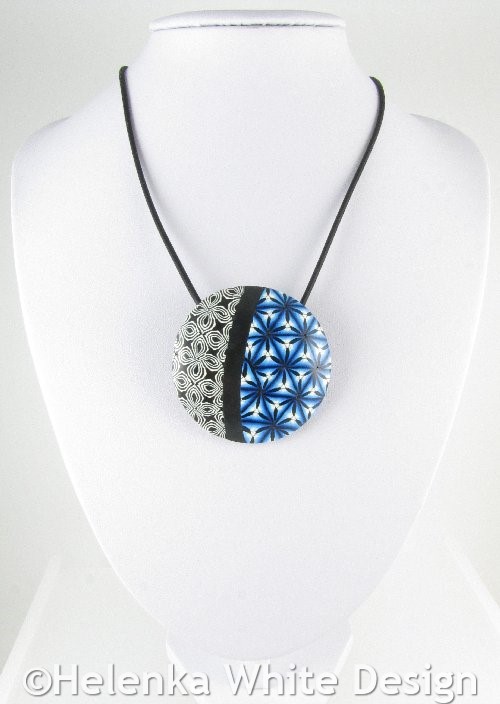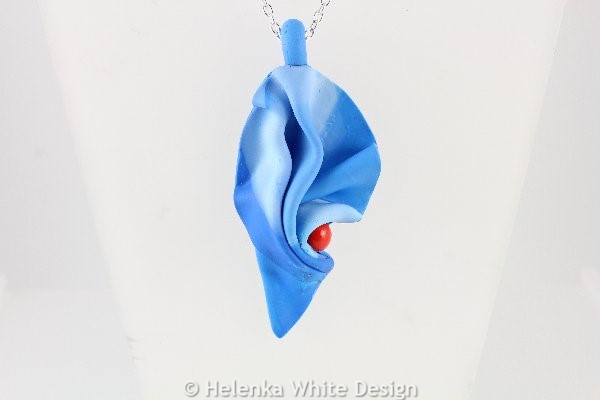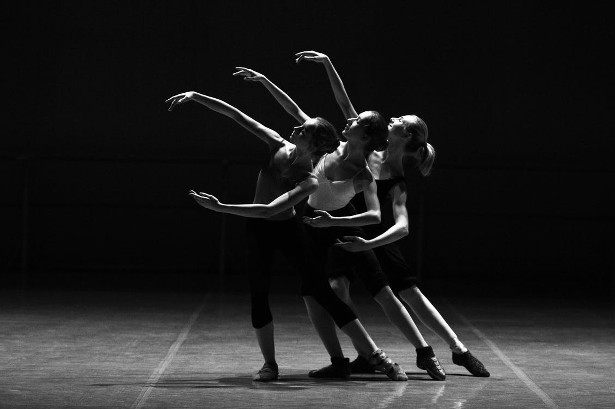 Is your monthly hair growth rate diminishing? Reduce & reverse that straight away with the latest hair growth products range from www.cydneymarwellness.com, now your hair can grow back naturally, fast and yet even more luxurious.
TWITTER | FACEBOOK | INSTAGRAM | YOUTUBE
The Cydney Mar Wellness lead product is 
Fabulous Hair Skin & Nails
, as she suffered drastic hair loss from an illness that threatened to take her life 5 years ago.
Cydney's naturopath Dr. created a formulation for that that helped her regain her health & beauty.
As an International Fashion Designer she was selling her fashions on QVC Worldwide and was contracted to do LIVE TV shows, and had almost no hair. How exciting it was when the formulation helped Cydney grow her hair back naturally, fast and yet even more luxurious.
It launched in Spring 2016 and she has happy clients in 8 countries all over the world.
( All the Health Canada licenses and FDA  inspections, are in place)
She is 59 years old and her hair currently grows at twice the rate at an average of 1" per month ( instead of 1/2 " )
Often we wonder how to give the 
Gift of Health
so she created Gift Cards of her high end Vitamins & Supplements
that can be Gift Wrapped and delivered to loved ones in time for the Holidays.
Clients sometimes choose one or two vitamins  and add in a Gift Card and add in her 
consultation booking
 link so she can help them choose for their particular situation.
Some popular items for the Holidays are a GREAT combination for Fabulous Hair
Fabulous Hair Skin & Nails is our key formulation to help you get gorgeously luxurious hair, radiant skin & beautiful nails. Get Gorgeous today!
Love Your Liver is an incredible formulation to detox the liver allowing it to regulate the hormones, digestive system & regenerate tissue.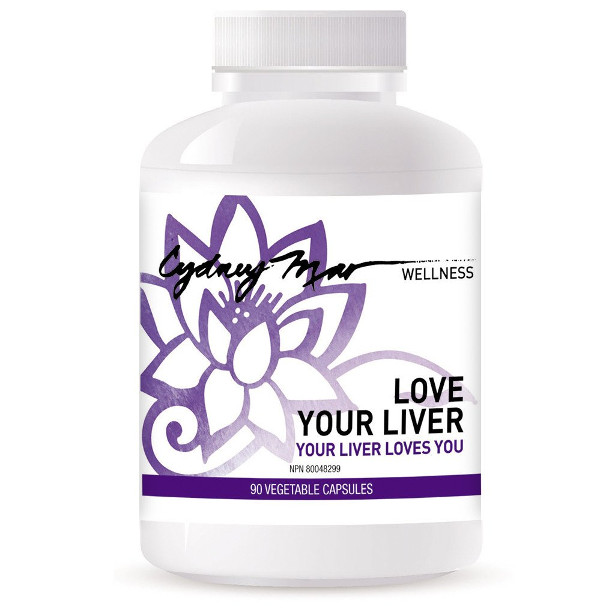 Energetic Body & Mind, Adrenal Support ~ avoid burnout, boost your energy, have mental acuity, deep healing sleep & lower cortisol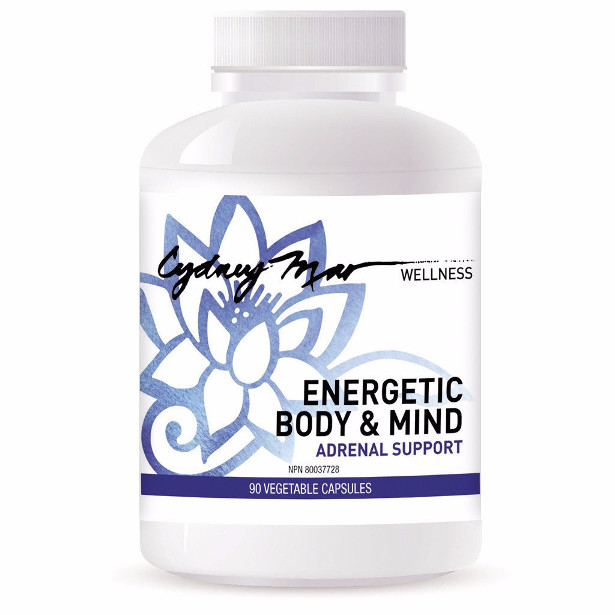 Mantra magnets are earrings you clip on. They vibrate on your ear lobes, resetting your frontal cortex and instantly calming you before stressful situations. www.mantramagnets.org They're a great neuro-therapy tool! Especially considering this modern lifestyle that we are all coping with!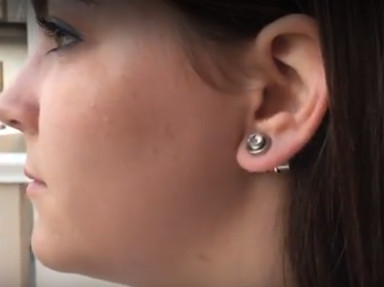 They are fashionable and no one will notice you're using them as a neuro-therapy tool! They also come with different front gemstones that you can change out for business formal or casual.
Use them before a big speech, playoff game or presentation to center your thoughts and become mindful. Mantra Magnets give you the confidence you need, and you only have to wear them for a few minutes.
Remember the TedTalk that brought the idea of power posing for confidence and self-assurance into the spotlight?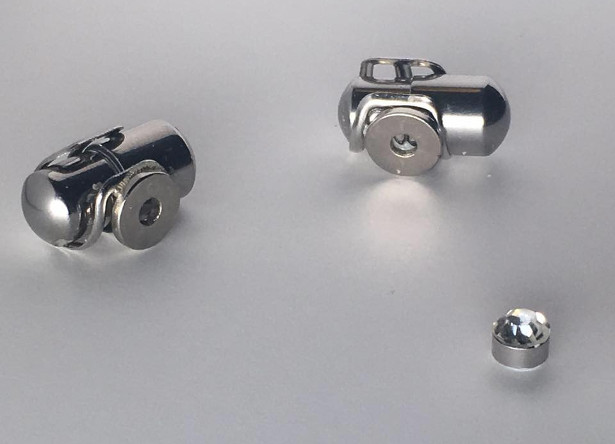 Mantra magnets give you a similar feeling. The vibrations have been proven by scientists to reset the amygdala, (or fear center),stimulating a parasympathetic response that brings the targeted neural circuits out of an aroused, or hyperactive state.
Or, working moms can use them to aid their meditation in the morning before work or at night. Mantra Magnets can also help manage pain and migraines.
Here is their website: www.mantramagnets.org
|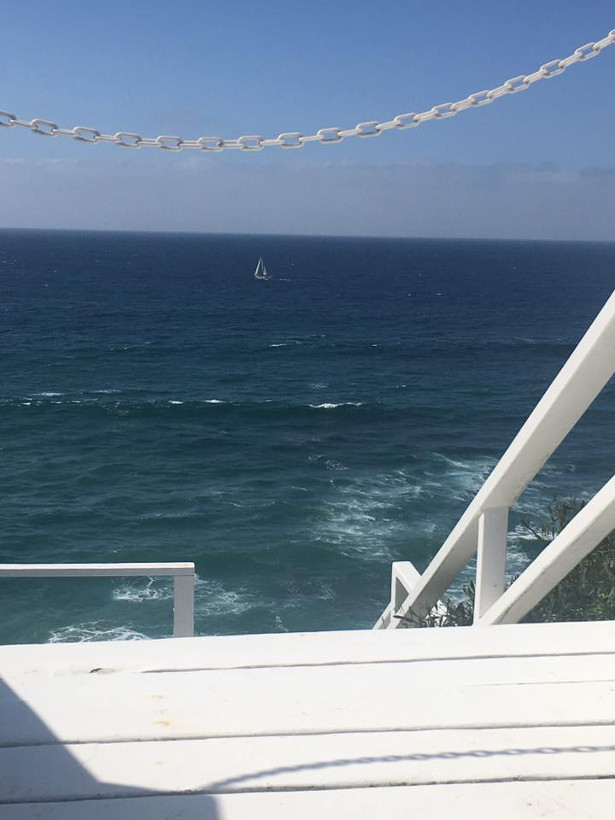 |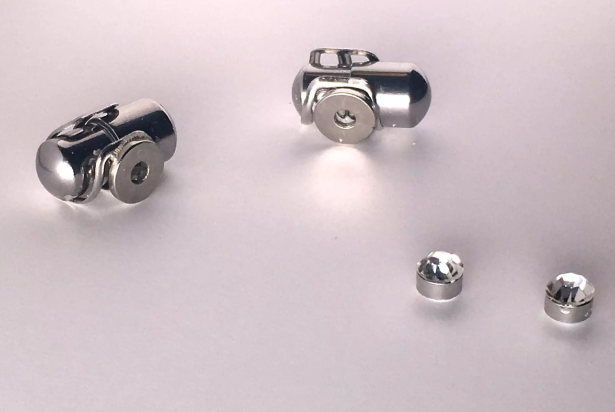 |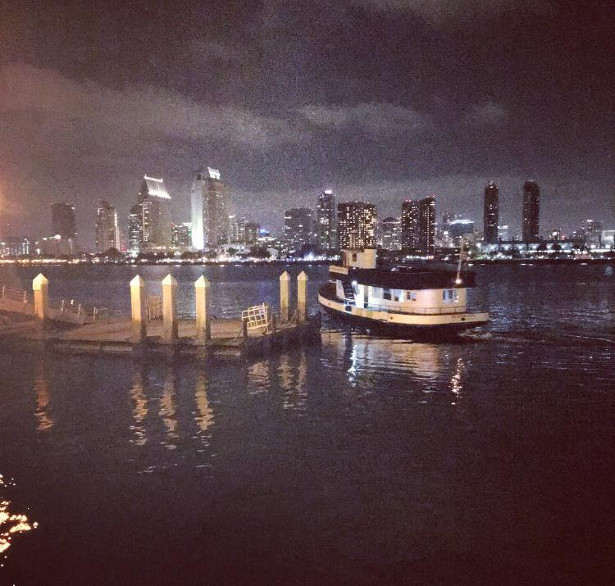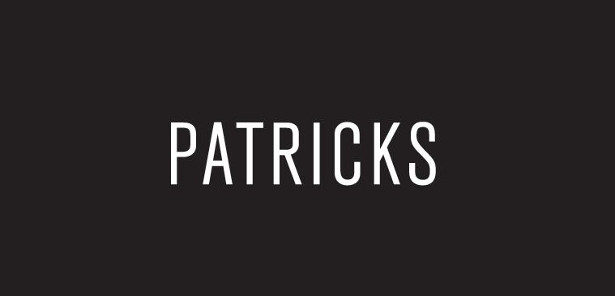 PATRICKS launches game changing shampoos and conditioners. SH1 | CD1 | SH2 | CD2 www.patricks.com.au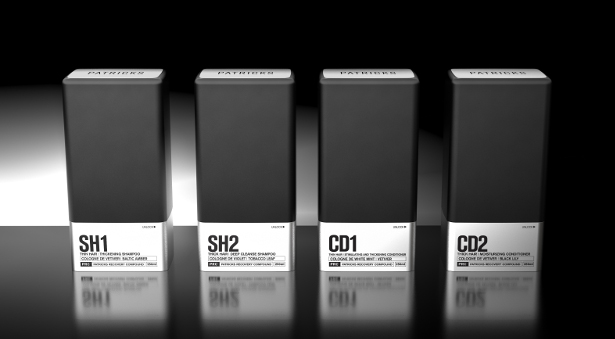 FACEBOOK | INSTAGRAM | TWITTER
PATRICKS
SH1 | CD1 | SH2 | CD2
THE SPIN
After 5 years of design, research, development and pushing scientists, chemists and engineers to the absolute limit Sydney based Patricks launches game changing full size shampoos and conditioners.
FUNCTIONALITY SIMPLIFIED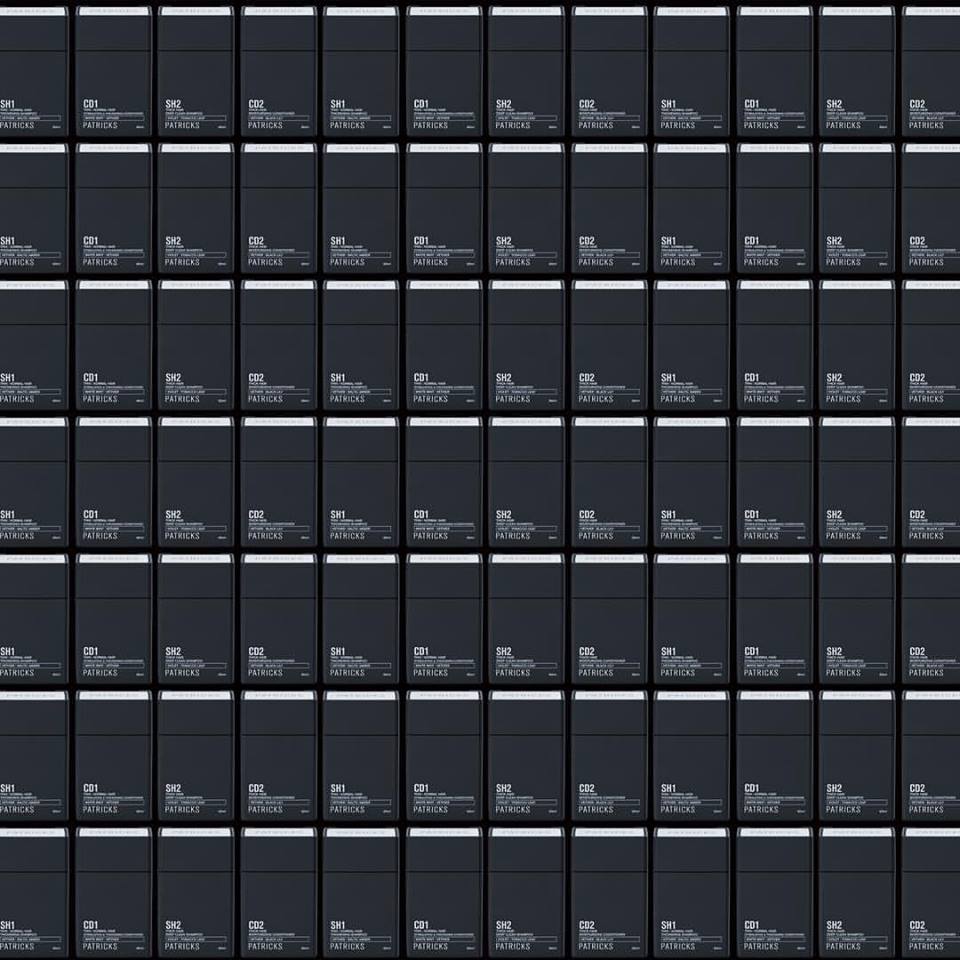 The game-changing bottle is custom made, has a premium soft-touch finish and a real aluminium top plate, with a laser etched logo. Sleek and intelligent, functional and beautiful, it takes pride of place among our proudest achievements.
We are committed to using the latest technological innovations and our shampoos and conditioners are no exception. Our uncompromising range uses the latest scientific innovations along with bespoke colognes and the best ingredients to create a high-performance super product. Each product contains PRC, a revolutionary technology scientifically proven to reduce the effects of hair loss.
It's by far the best product in the world utilizing the best of everything from packaging to fragrance to performance.
TECHNOLOGY AHEAD OF ITS TIME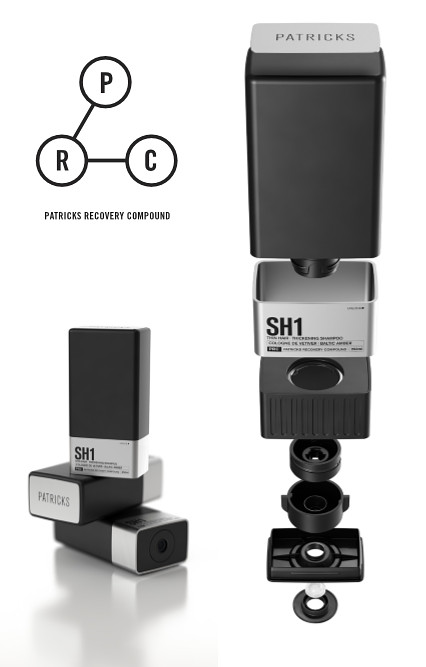 Believe the hype. Patricks products do what they say they will. We know this because we tested and re-tested on thousands of guys until they were perfect. The Patricks Recovery Compound (PRC) is an innovative and unique active complex designed to stimulate hair growth and prevent and stop the hair loss process.
SH1 | THICKENING SHAMPOO
Cologne | Vetiver and Baltic Amber
Designed for | Thin to normal hair
Performance | Strengthening proteins help maximize hair density and thickness making hair appear thicker and fuller. Mild cleansing agents gently remove excess oil and product buildup. UV resistant. Suitable for daily use.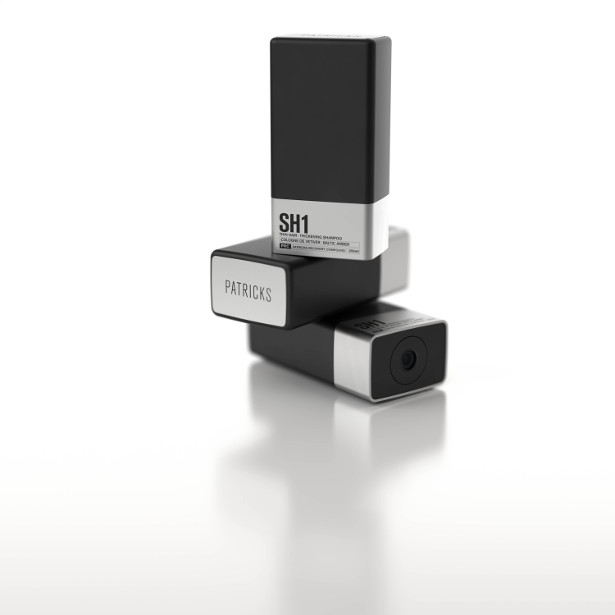 CD1 | STIMULATING AND THICKENING CONDITIONER
Cologne | White Mint and Vetiver
Designed for | Thin to normal hair
Performance | Stimulates and refreshes the scalp for improved circulation. Strenghtens and maximises hair density and thickness. UV resistant.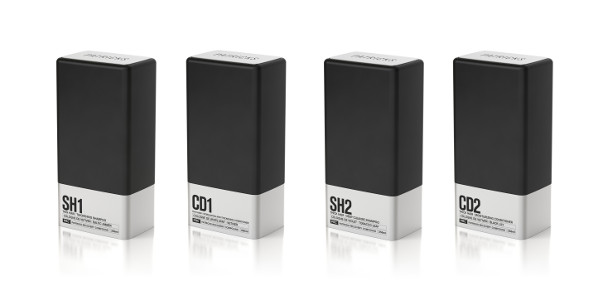 SH2 | DEEP CLEAN SHAMPOO
Cologne | violet and Tobacco Leaf
Designed for | Thin to normal hair
Performance | Deeply cleans to remove product buildup, toxins and excess oil. Antioxident-rich formula protects and strengthens hair. UV resistant.
CD2 | MOISTURISING CONDITIONER
Cologne | Vetiver and Black Lily
Designed for | Thin to normal hair
Performance | Restores moisture, repairs and helps improve protein integrity. Protects hair from chemical and environmental damage.
|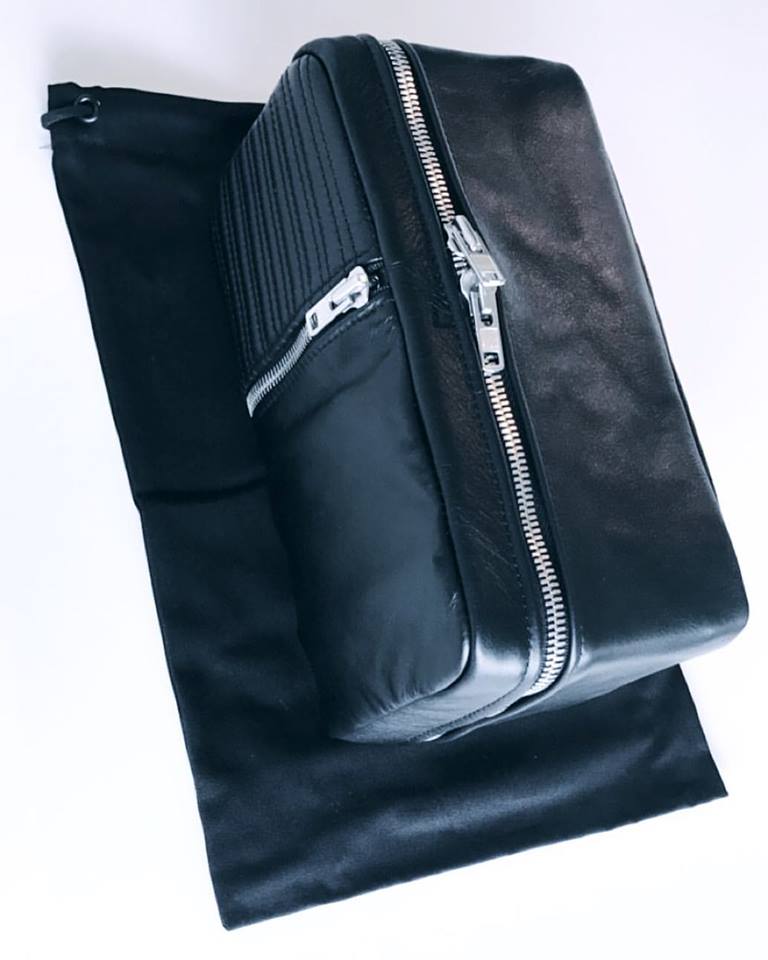 |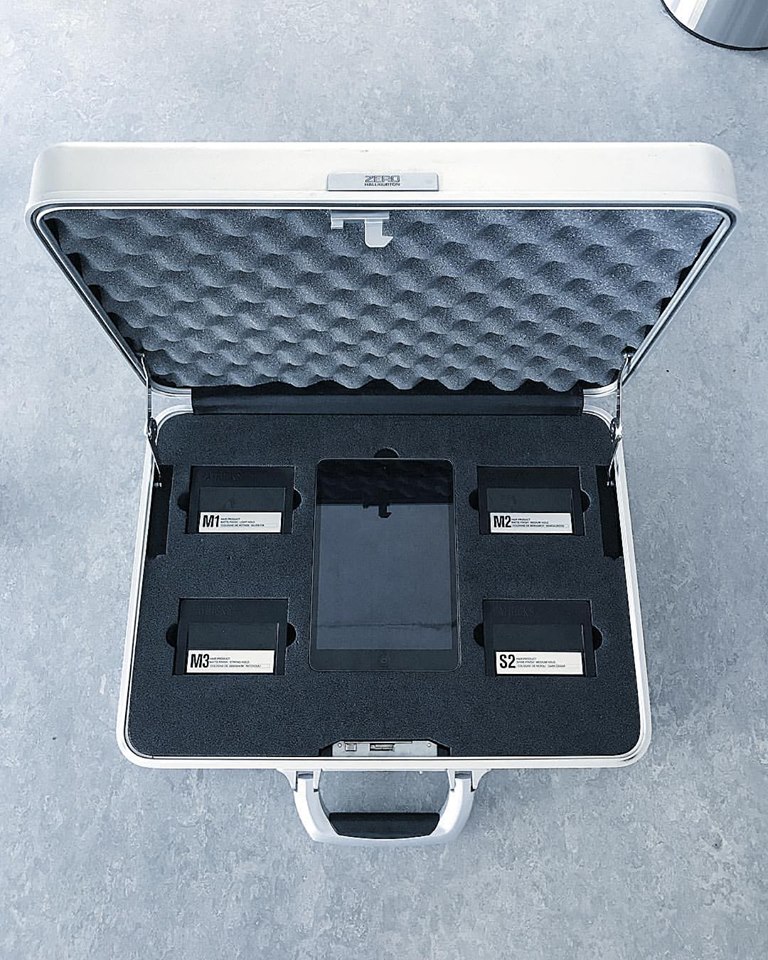 |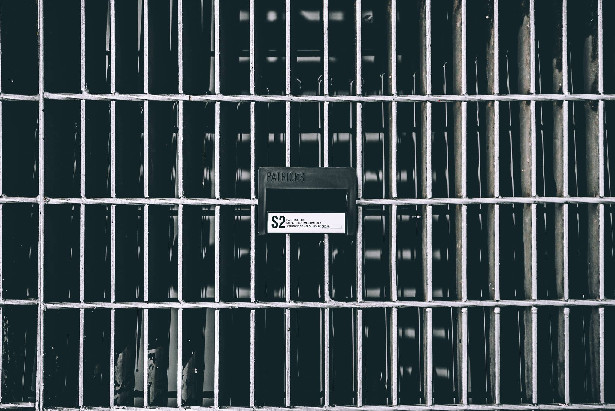 |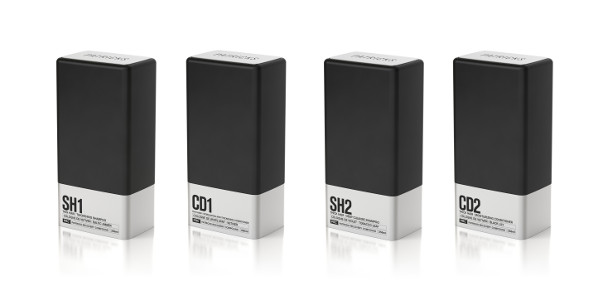 |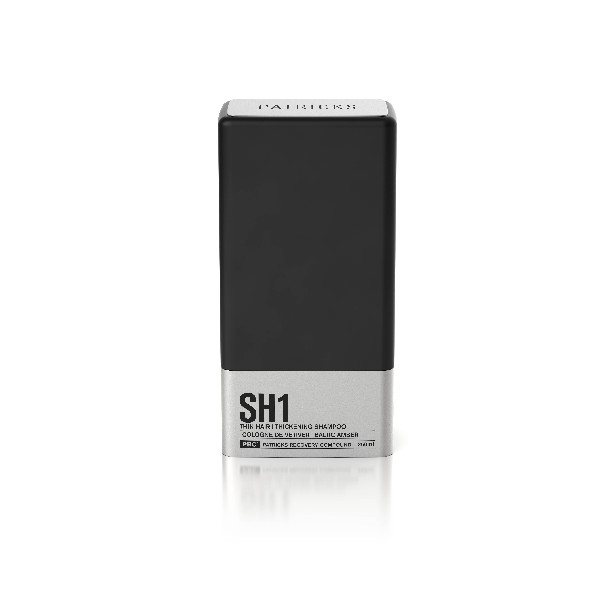 |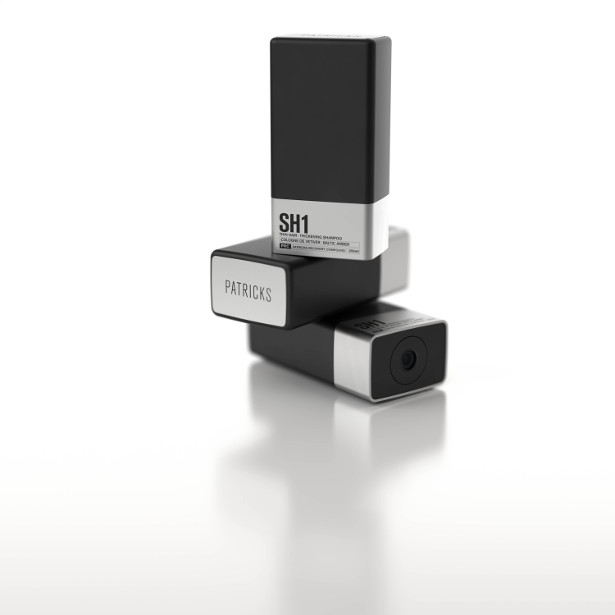 |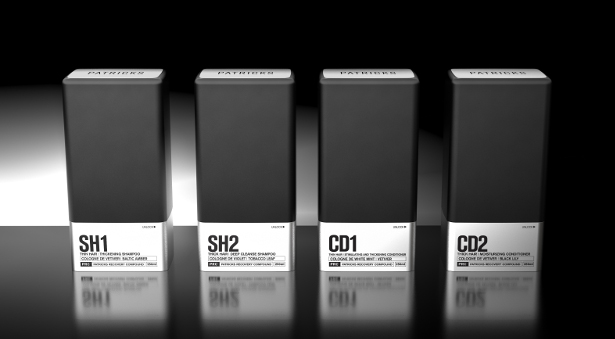 |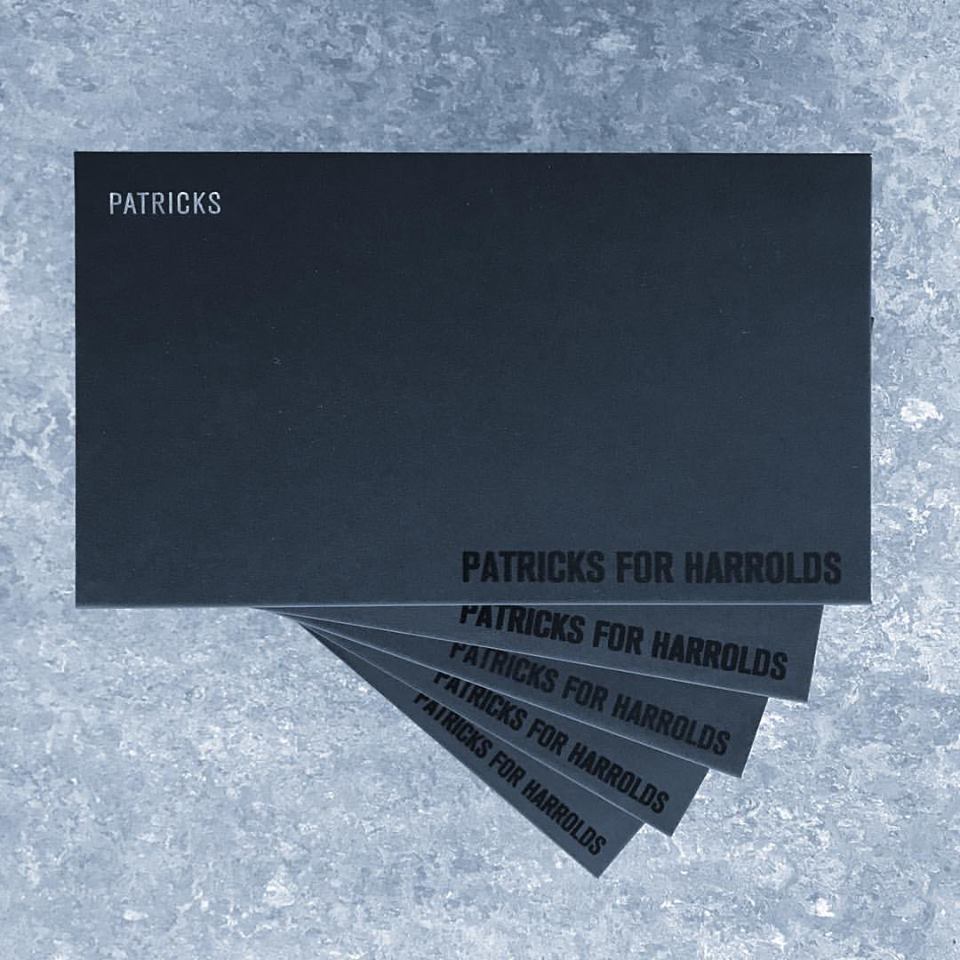 |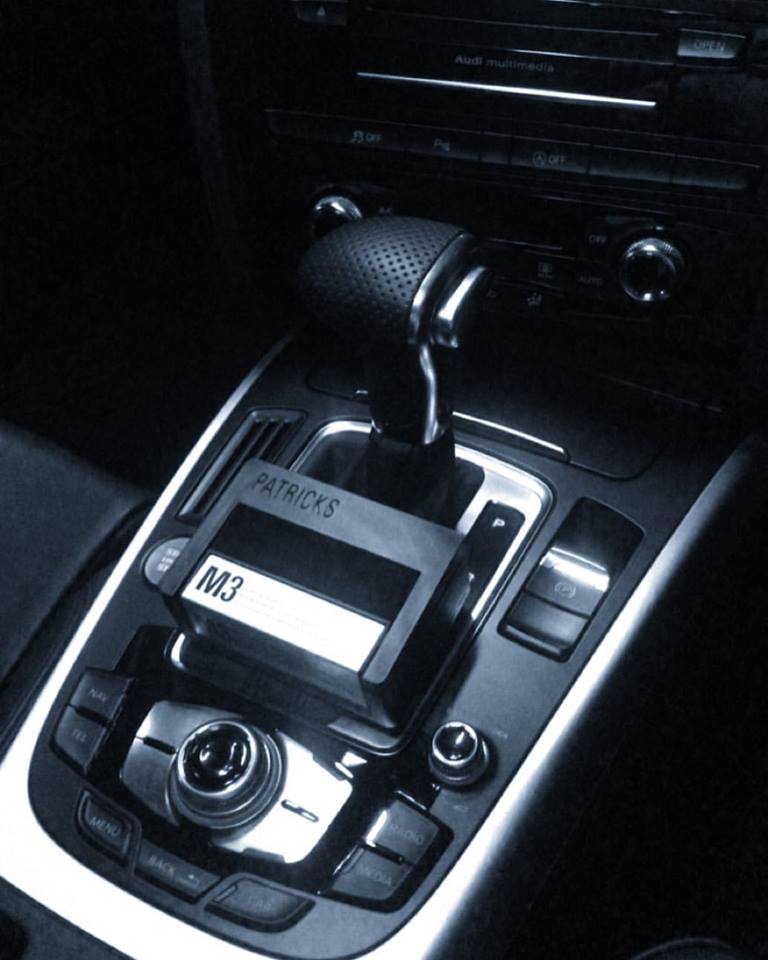 No time or desire to do shopping during hours to finally find the perfect outfit ? With My Shopping Date, the carefully selected personal stylists take care of your style. Ask, they will help you. www.myshoppingdate.com
[claim your gift by sending at contact@myshoppingdate.com the code "I LIKE RUGBY" once you have booked your service. Offer limited to the first 100]
FACEBOOK | TWITTER | LINKEDIN | INSTAGRAM
My Shopping Date is the first website where shoppers can easily trial the Personal Stylist experience. The multi-criteria search engine allows clients to select and book a professional stylist for expert advice or a successful shopping session.
 www.myshoppingdate.com is the first website to compare and book personal stylist depending on your own criteria.
Do you know that the same colors and stripe could have opposite results on people? No, your stylist will give you some advice to always do the right choice in the future.
Because style is not a matter of budget, you will have the perfect clothes fitting your shapes and your personality.
www.myshoppingdate.com
TRADING DOWN
Stephen Norman
Published by Endeavour Press
9th November 2017
Paperback £8.99 | eBook £2.99
www.endeavourpress.com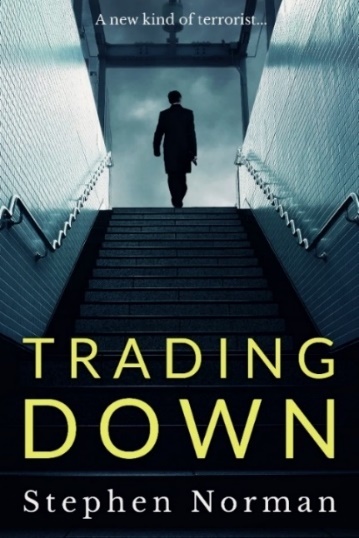 'If this program is run, it will destroy this bank as surely as a neutron bomb.'
A chilling financial thriller that brings home the true threat of cyber terrorism, perfect for fans of Stephen Frey and Robert Harris' The Fear Index
A terrifying look at what would happen to the world if the banking infrastructure was entirely destroyed, written by longest-standing ex-CIO of RBS Global Markets
Inspired by 20 years' experience, Norman reveals the real world behind the trading floors: the greed, the politics, and the relentless pressure to perform
London – Chris Peters loves his work: the excitement of the trading floor, the impossible deadlines and the constant challenge of the superfast computers in his care. But the dream turns sour as mysterious meltdowns begin to hit datacentres across the grid and a true banking collapse threatens. Desperately trying to hold his marriage together as systems crash and traders turn on him, Chris must uncover the sinister truth before chaos is unleashed…
Yemen – When Zahra's father fails to return from a work trip to Dubai, she is sure there is a simple explanation… until gruesome warnings arrive on the doorstep. As the threats become more violent Zahra's family are thrown into a desperate race to pay off their father's captors. But how far will her family go to meet the abductors' demands?
"The world has experienced cyber-warfare since the 1980s and built up elaborate defences against external attacks. The elephant in the room is treason – an attack from within. Every week we see the devastating effect of accidental IT errors on airlines and banks and phone companies. A determined insider could create mayhem on a different scale entirely. Without its hundreds of systems, a major bank would sink as swiftly as the Titanic, leaving its customers without cash, wages, cards, loans and repayments – and threatening the entire financial system.
"It is difficult to convey the terror and mind numbing panic that accompanies the simple words 'The trading floor is down.' During my 20 years in the financial markets, I experienced that fear many times. When you read Trading Down, I hope you will share it, and also glimpse the brutal, high pressure world behind the slick images of traders and trading floors that you see on the news." – Stephen Norman
Stephen Norman spent 20 years at the forefront of investment banking IT, facing industry turbulence, from the rise and fall of the dotcoms, the destruction of 911 and the banking collapse of 2008. He has worked in financial centres across the world – from London and New York, to Hong Kong and Tokyo – and has fulfilled a range of high powered roles including Chief Technology Officer at Merrill Lynch and an unusually long 7 year stint as CIO of RBS Global Markets. In 2012, he left the world of finance to focus on his writing. Trading Down is Stephen's first novel.

The Contemporary Home have wonderful Christmas goodies, from advents to wreaths, decorations to gifts to celebrate an amazing Christmas! www.tch.net/christmas
FACEBOOK | INSTAGRAM | TWITTER | PINTEREST
Why not let us help you fill your pages with wonderful Christmas goodies, from advents to wreaths, decorations to gifts? Here's just a few ideas to get the (snow) ball rolling!
Standing Merry Christmas Sign
£4.00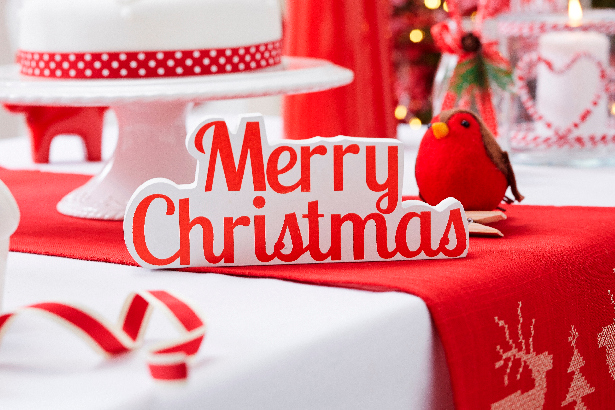 Set of Six Christmas Ribbons
£14.50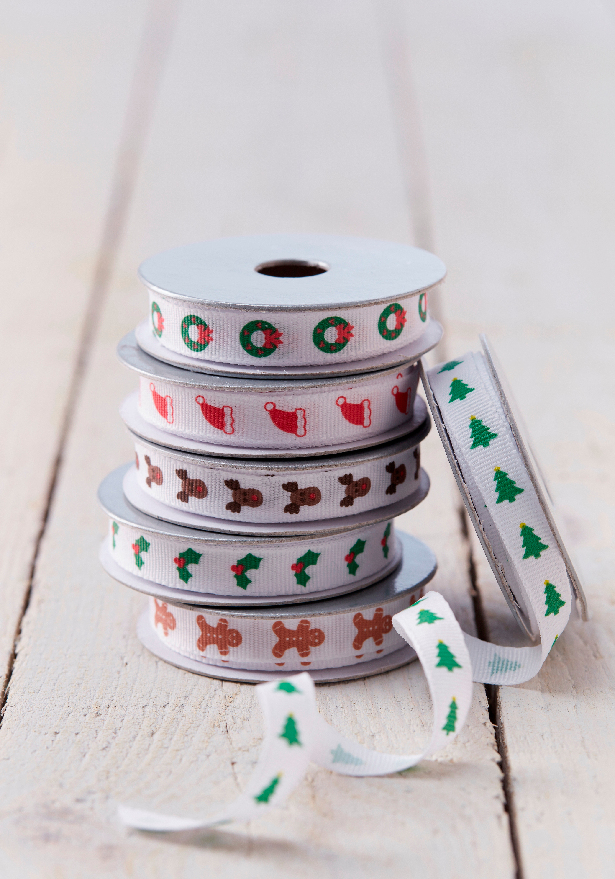 Gold Glitter Fruit Wreath
£30.00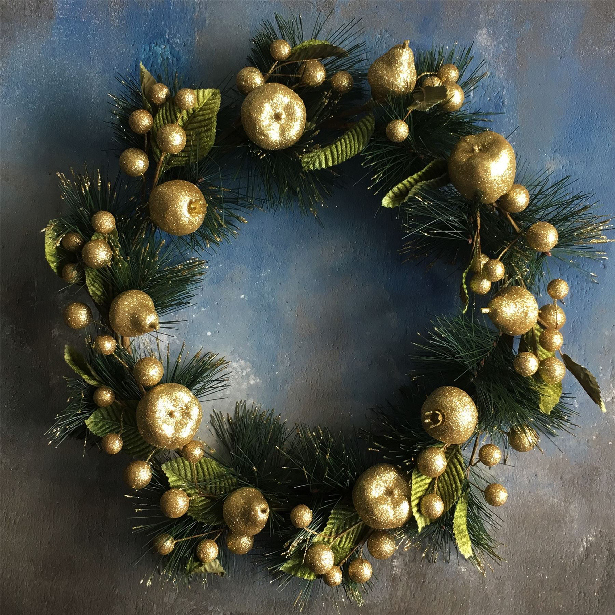 Red & White Nordic Stocking
£12.00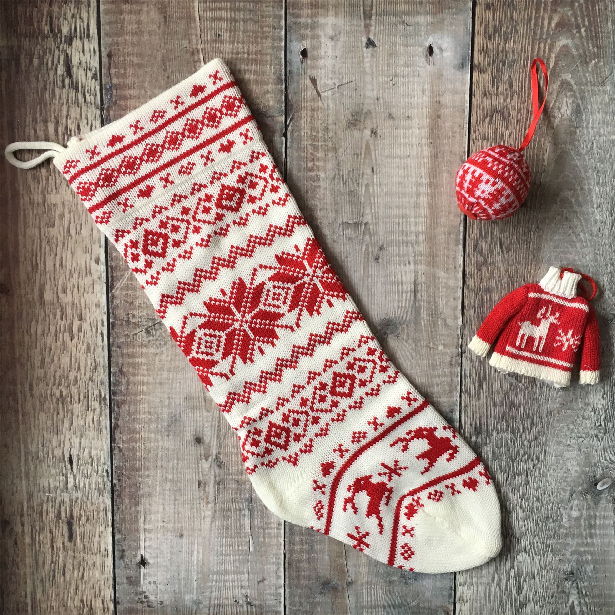 Dog in Dome Decoration
£10.50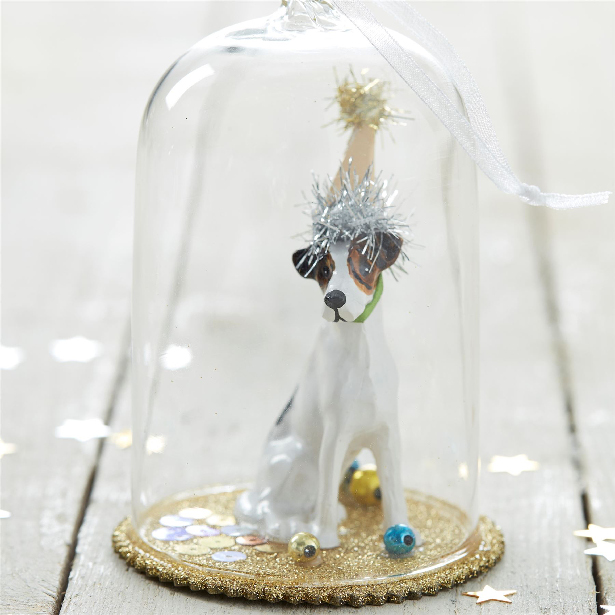 Heart with Robin Decoration
£4.50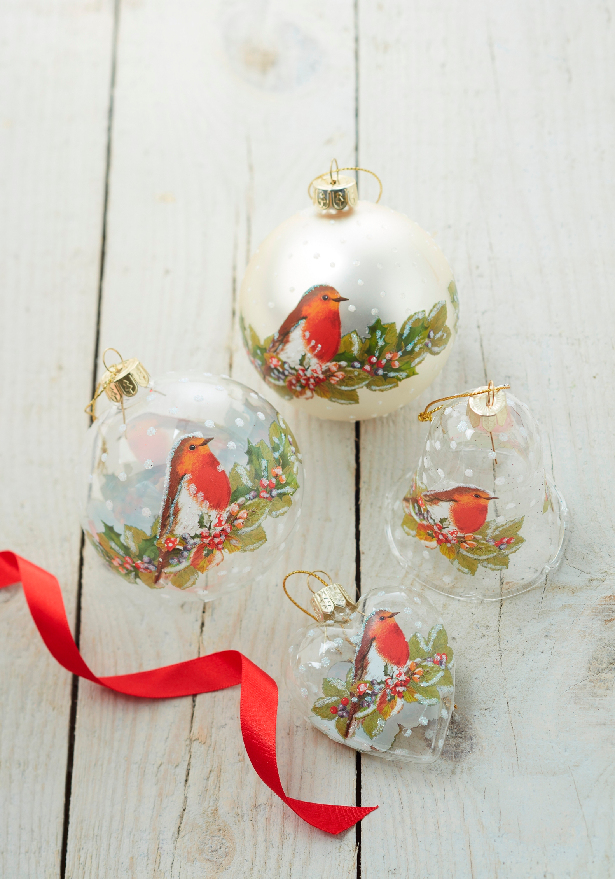 Mini Santa Decoration
£1.50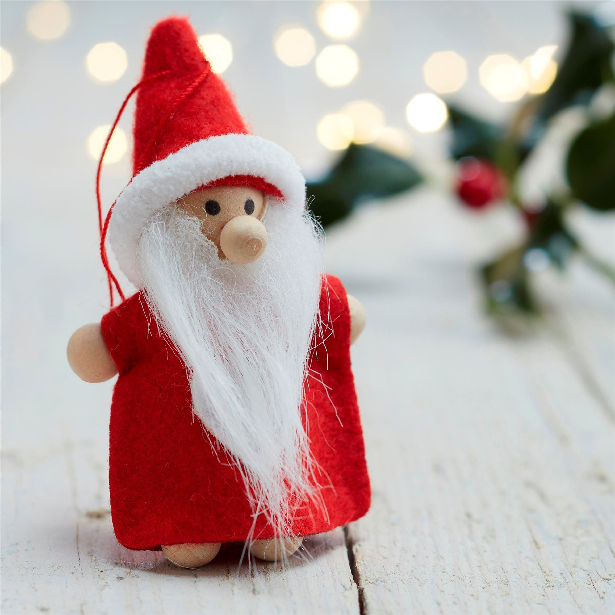 Gingerbread Advent
£30.00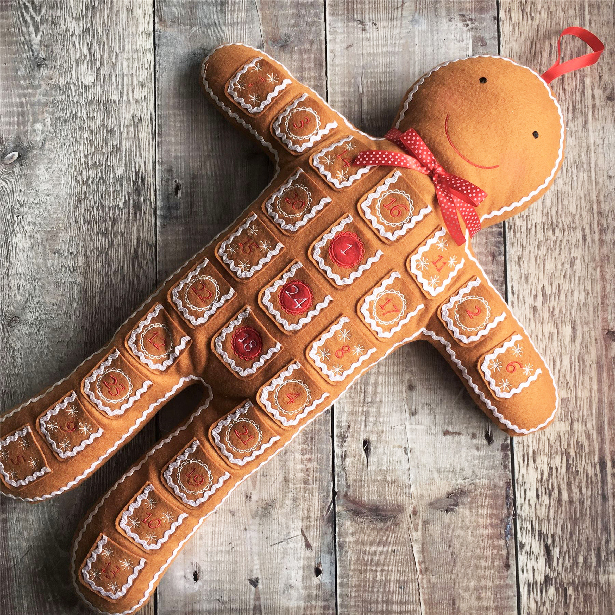 Glass Crown Bauble
£10.00
London Tube Decoration
£7.00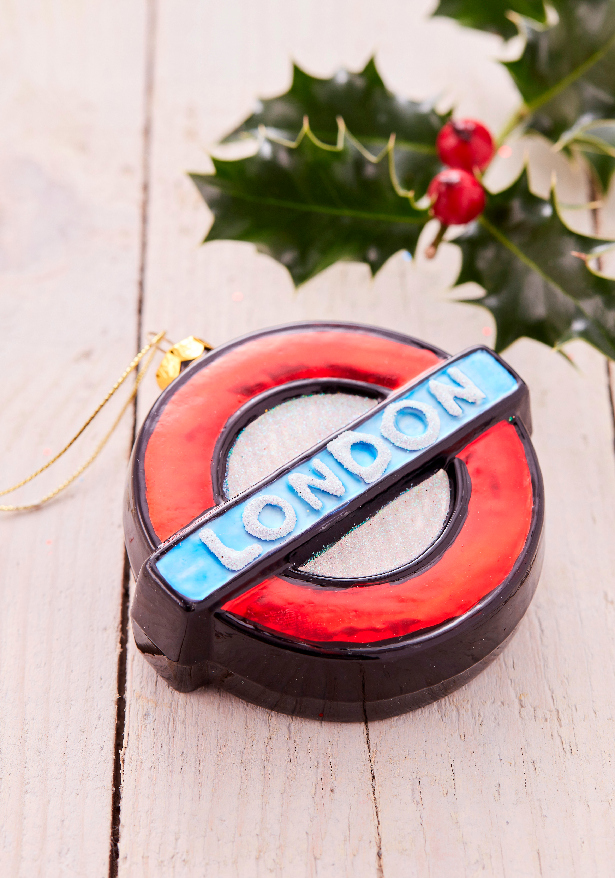 Vype Pebble. www.govype.com/uk A powerful vaping experience awaits!
FACEBOOK | TWITTER | INSTAGRAM | YOUTUBE
The small and powerful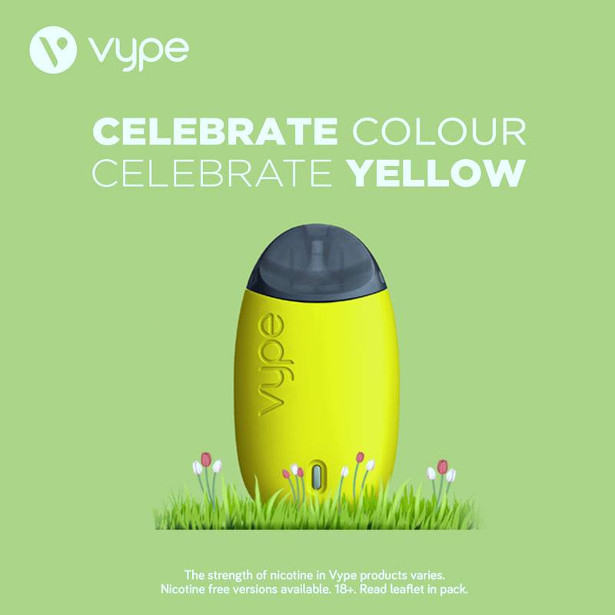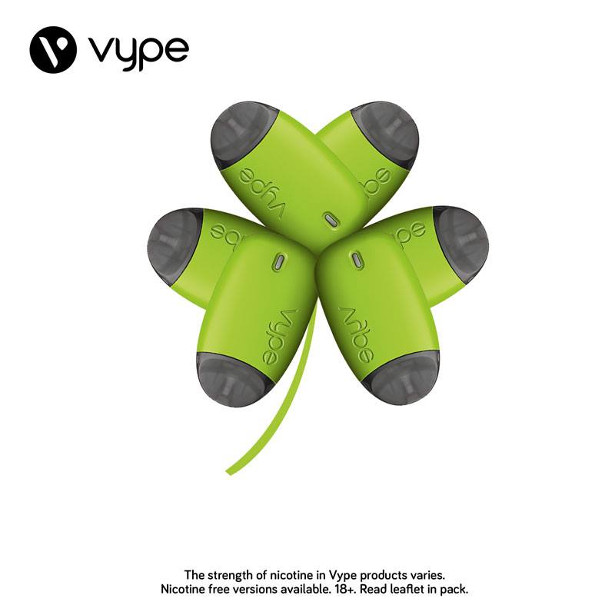 Pebble
The Pebble is available in five striking colours – green, yellow, black, red and blue – at RRP £17.99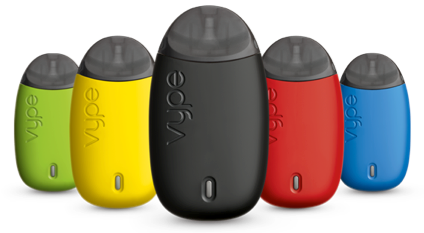 e-Stick Maxx
The eStick Maxx is a compact and portable on-the-go e-cig kit – at RRP £12.99.

ePen Starter Kit
The Vype ePen had easy to change e-liquid caps and two power settings, making it even simpler to use. Available in ten flavours – RRP £17.99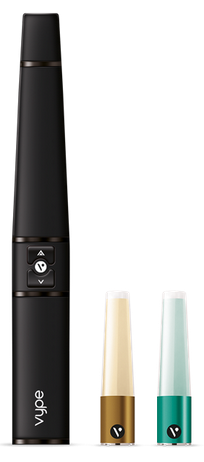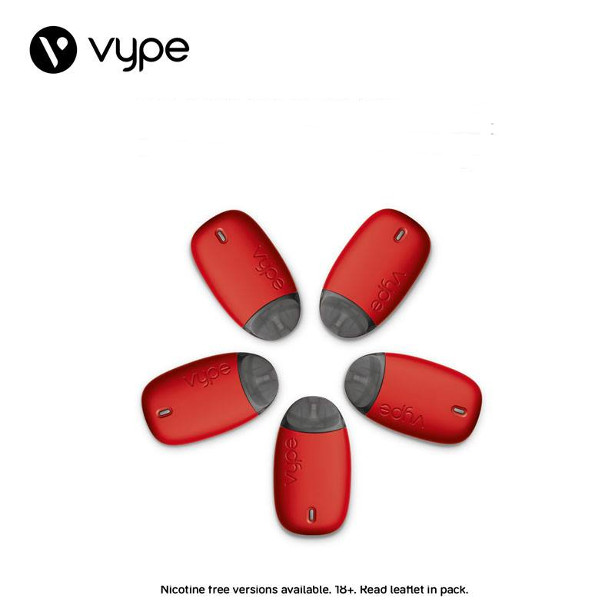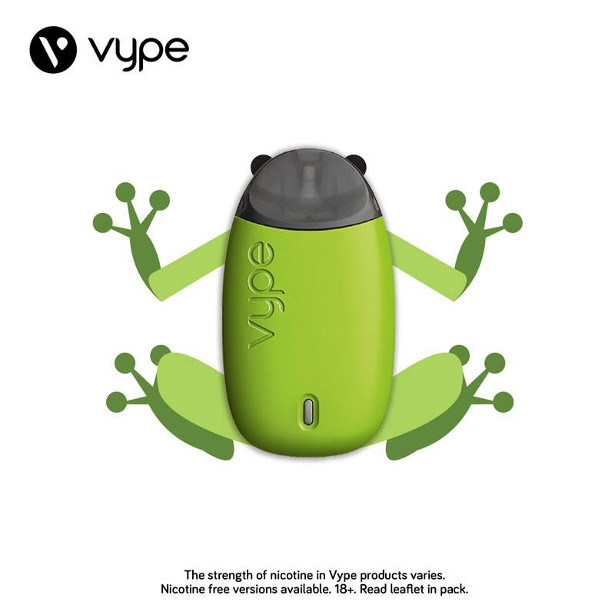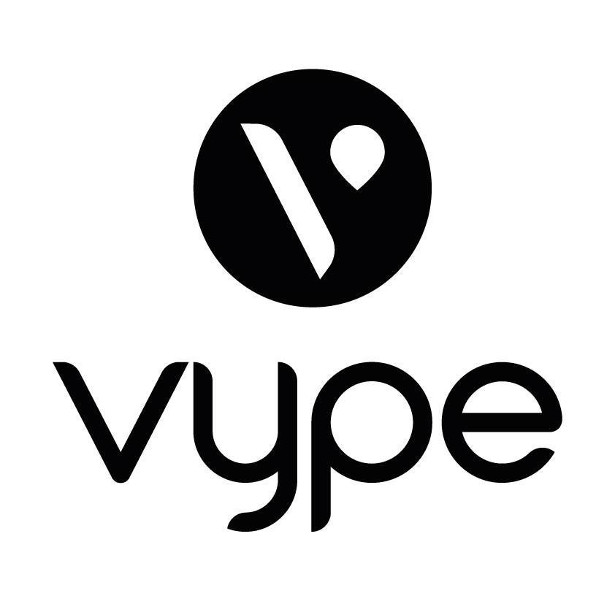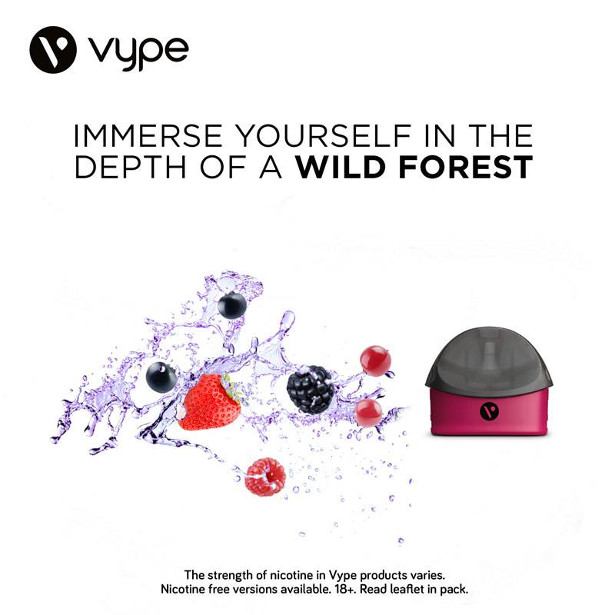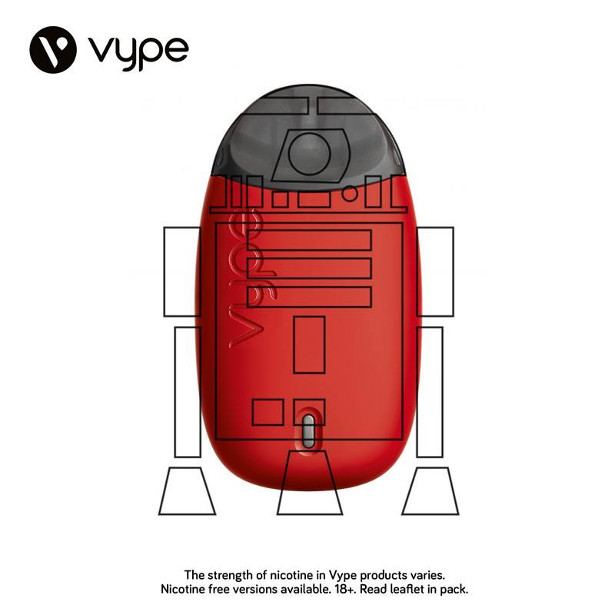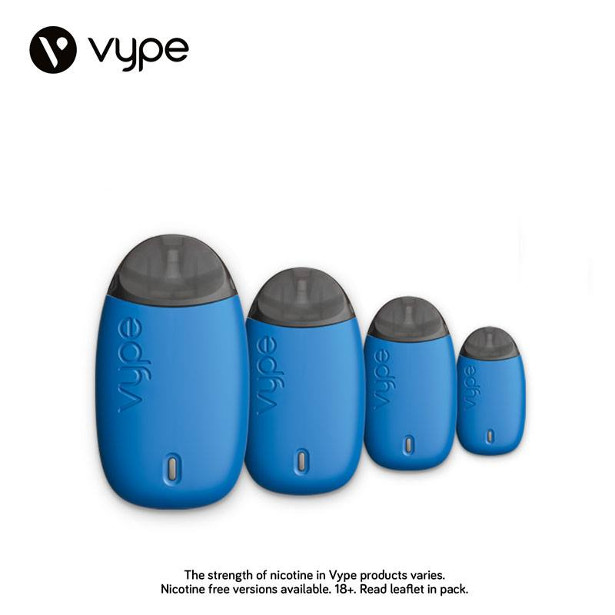 Give the gift of beautiful skin this Christmas
Combining luxury with effective cosmeceutical skin solutions that deliver real results,
Skin Doctors ™ has something for every healthy skin wish list this festive season.

TWITTER | FACEBOOK | INSTAGRAM
Skin Doctors™ Beelift (RRP £38.99/50ml)
Perfect for mums, aunties and beauty-conscious besties
This award-winning, paraben-free, luxurious treatment cream contains Bee Venom, along with natural Manuka Honey and the collagen treatments Trylagen® and Hyadisine® – a complex mix of peptides, amino acids, proteins and key enzymes. The ingredients work by tricking the skin into thinking it has been lightly stung and thereby instantly tightening facial muscles for cumulative tightening, lifting, plumping and firming of the skin. Collagen and elastin – two key components of youthful, healthy skin – are then stimulated to help reverse the signs of ageing.
Skin Doctors™ Instant Facelift (RRP. £30.99/30ml)
A quick fix for party animals
It's the essential go-to product whenever you need an instant pick-me-up ahead of the next Christmas party. Apply a thin layer and your skin should look and feel noticeably tighter, smother and lifted after just five minutes. Our top tip? Apply it as a fantastic face-lifting make-up primer before applying your face make-up for a wonderful smooth, matte finish.
Skin Doctors™ Instant Eyelift (RRP. £21.99/10ml)
A pick-me-up for Santa's helpers
A visit from Santa can result in a few sleepless nights for parents of excited little ones. To the rescue comes Skin Doctors' acclaimed cure for tired, puffy eyes. This miracle gel serum means easy application and within minutes your under-eyes will appear lifted, in perfect time for Christmas lunch! This award-winning formula also works wonders on fine lines and wrinkles, with noticeable results that last for hours.
Skin Doctors™ Gamma Hydroxy (RRP. £41.99/50ml)
Ideal for New Year, New You
If too much over indulging has taken its toll on your skin in the run up to Christmas, our unique skin resurfacing peel can dramatically smooth the appearance of acne breakouts over just a few weeks without the excessive irritation you can experience with a chemical peel. It's also perfect for older skin that's starting to show visible signs of skin ageing.
Skin Doctors products are available from, Very.co.uk, Littlewoods.co.uk,Lookfantstic.com, Freemans.co.uk , Amazon.co.uk, Feelunique.com, Ocad.co.uk, and selected stockists throughout the UK. Alternatively buy direct from: www.skindoctors.co.uk
Get Personal this Yuletide with The Handmade Christmas Co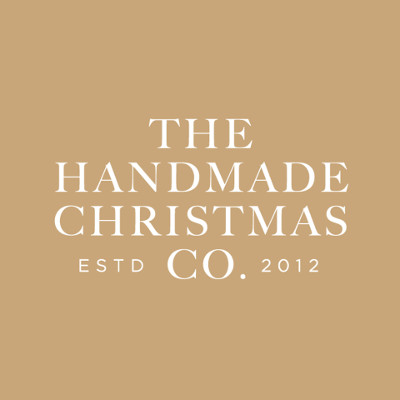 FACEBOOK | INSTAGRAM | TWITTER
CHRISTMAS gifts will look more enticing than ever thanks to The Handmade Christmas Co's stunning 2017 Gift Sack and Wrap Collection.
The beautiful range boasts six personalised gift sacks, three non-personalised sacks and more than 30 different Christmas wrapping paper designs to ensure that everyone is catered for.
The offerings join the 24 gift sacks from the 2016 collection, as well as a new personalised Christmas stocking.
Lovingly handmade in the UK, each sack is made to order and measures a generous 80cm x 53cm – plenty of room for presents – and comes with a deep crimson ribbon to ensure the contents remain sealed until Christmas Day.
New for 2017 is The Handmade Christmas Co's personalised Wrap Collection. Printed on premium paper with over 30 different designs to choose from, even the fussiest of friend will be catered for.
Festive traditionalists have not been forgotten either with a beautiful hessian and crimson stocking, monogrammed with a letter of your choice.
Each personalised sack is priced at £22 and is available from: Handmadechristmasco.com
The Christmas Wrap Collection is priced at £5 per sheet, £10 for three sheets or £15 for five.
Christmas stockings are £15.
Head to handmadechristmasco.com to see the full collection
The 2017 Collection from The Handmade Christmas Co
The Bancroft Christmas Sack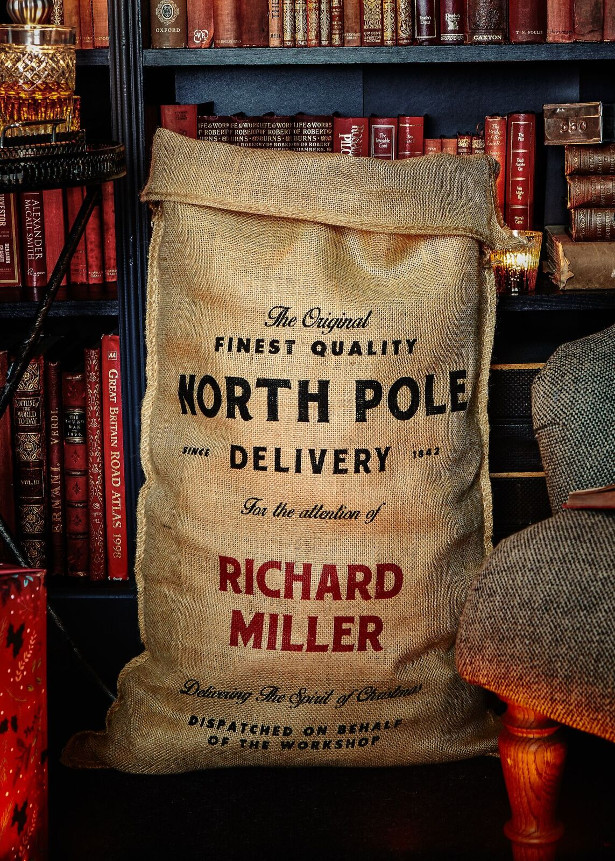 The perfect present for design lovers, this simple yet effective gift sack combines a festive message with perfectly-picked typefaces.
Measuring 80cm x 53cm, it is complemented by one-metre of branded crimson satin ribbon to tie round the top of the festive sack.
This beautiful hessian toy sack is hand-finished in Great Britain.
£22
The Cavendish Christmas Sack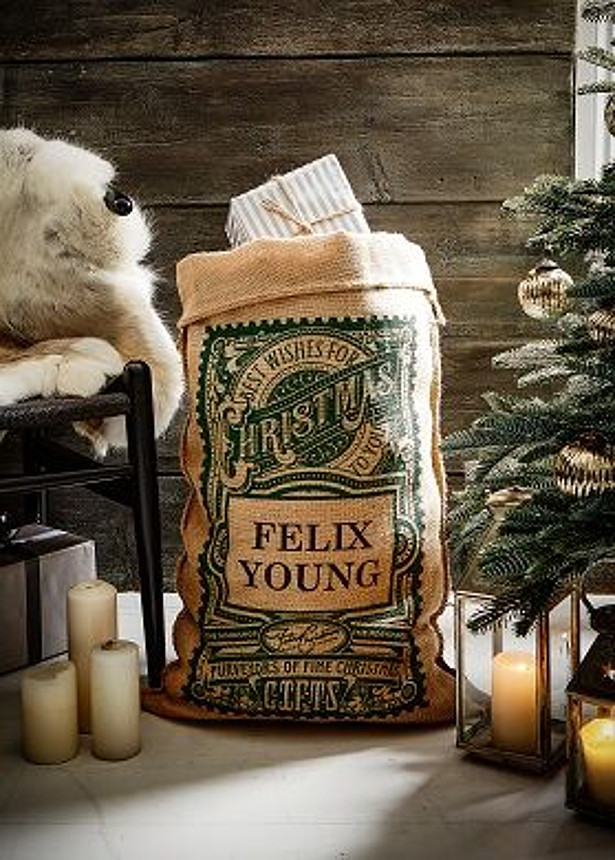 Inspired by a selection of vintage stamps, this detailed decorative gift sack boasts a beautifully festive shade of green.
The hand-finished gift sack measures 80cm x 53cm and comes with one metre of satin ribbon.
Made in Great Britain.
£22
The Hudson Christmas Sack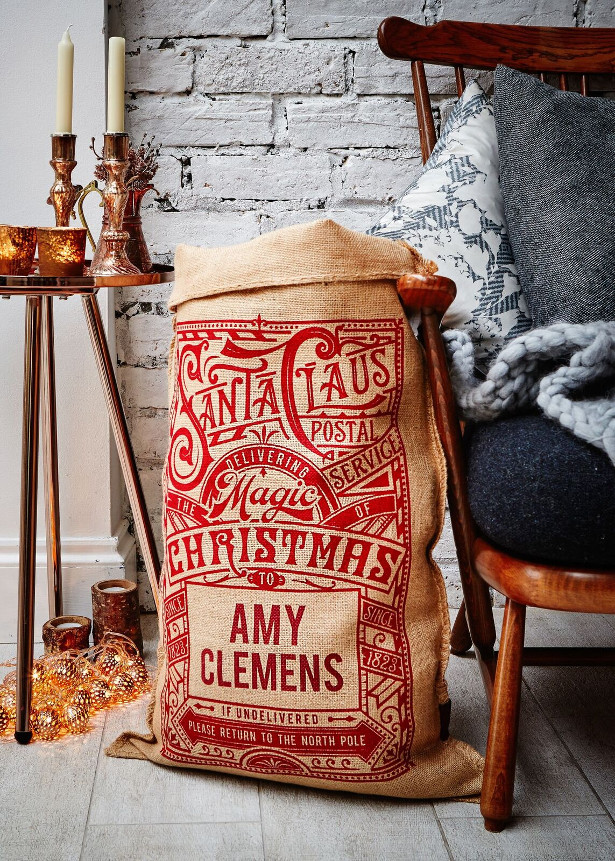 Illustration is at the heart of this beautiful gift sack. A dramatic design in a bold crimson contrasts perfectly with the classic hessian sack to give a traditional feel.
Measuring 80cm x 53cm, it is complemented by one-metre of branded crimson satin ribbon to tie round the top of the festive sack.
This beautiful hessian toy sack is hand-finished in Great Britain.
£22
The Robertson Christmas Sack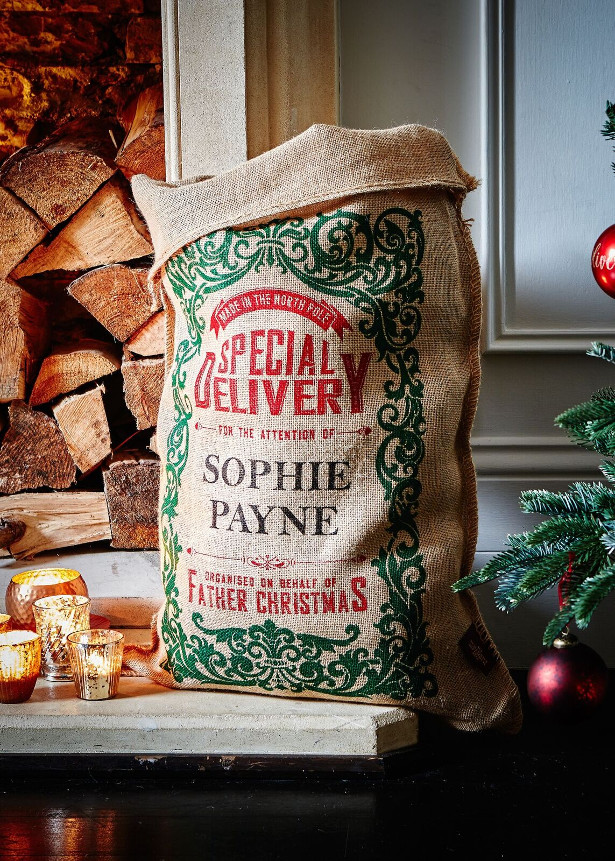 Red and green should definitely be seen if this stunning Christmas toy sack is anything to go by. It features an ornamental border with plenty of space for personalisation.
The hand-finished gift sack measures 80cm x 53cm and comes with one metre of satin ribbon.
Made in Great Britain.
£22
The Spilsbury Sack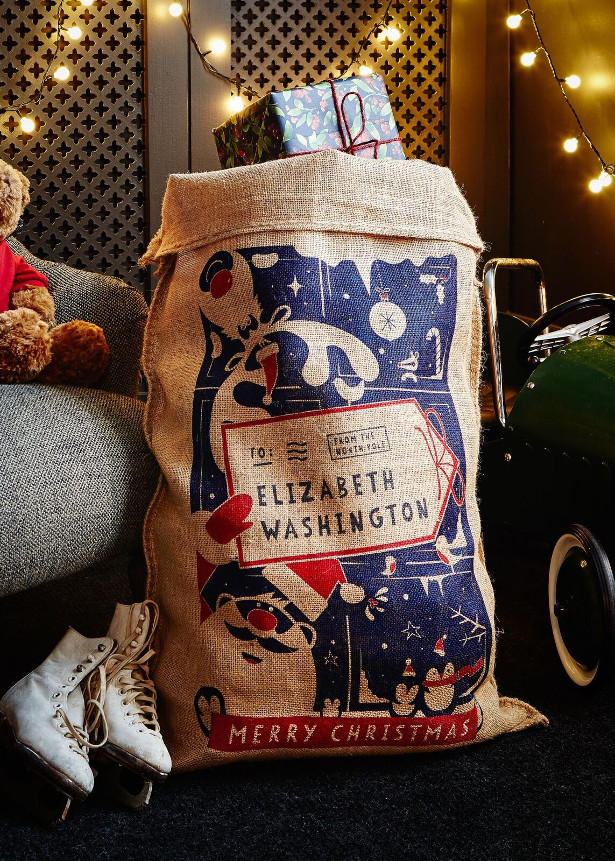 This fun, cartoon-inspired gift sack features a rather jolly Father Christmas, Rudolph the Red Nose Reindeer and fabulously cute penguins in a striking blue and red print.
Measuring 80cm x 53cm, it is complemented by one-metre of branded crimson satin ribbon to tie round the top of the festive sack.
This beautiful hessian toy sack is hand-finished in Great Britain.
£22
The Whittingham Christmas Sack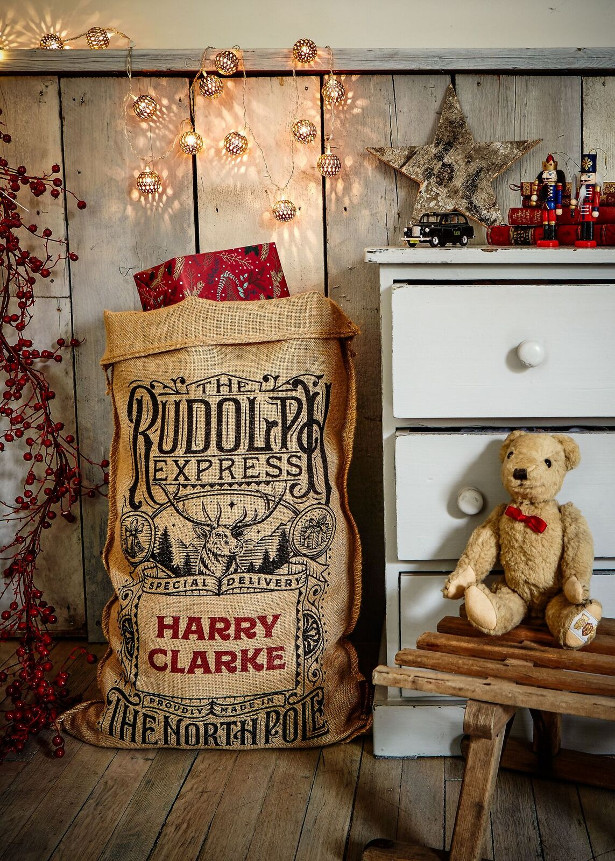 A vintage-inspired black type sits alongside The Handmade Christmas Co's signature Rudolph the Red Nose Reindeer in a festive Alpine setting on this beautiful gift sack.
The hand-finished gift sack measures 80cm x 53cm and comes with one metre of satin ribbon.
Made in Great Britain.
£22
The Christmas Stocking Collection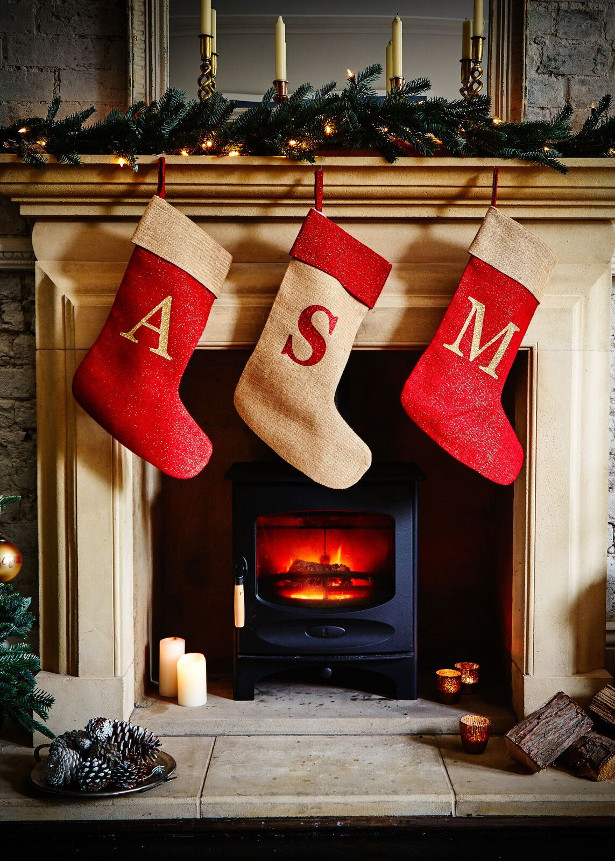 Perfect for all those on Father Christmas' 'nice' list; this beautiful handmade stocking is beautifully crafted from woven glitter hessian and boasts a natural cotton lining.
What's more, it will be monogrammed with a letter of choice.
Available in red or natural coloured glitter hessian, this sumptuous stocking measures 50cm from tip to toe.
Made in Great Britain.
£15
The Christmas Wrap Collection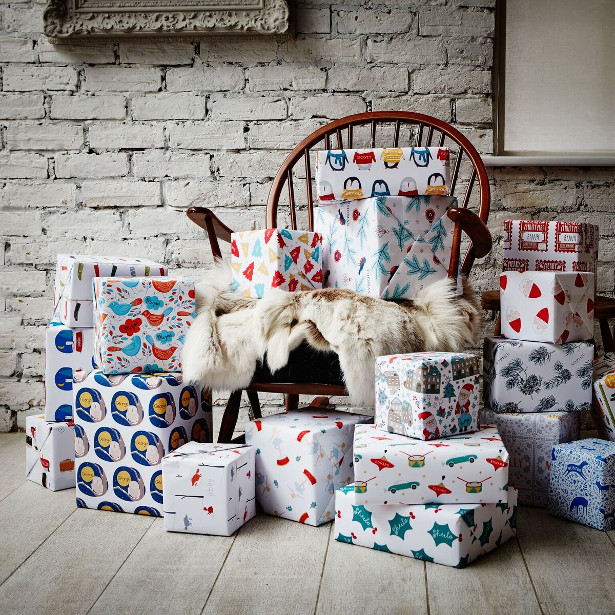 Who needs gift tags with The Handmade Christmas Co's collection of personalised festive wrapping?
Printed on premium art paper, there are more than 30 designs to choose from and each can be personalised with your loved one's name stylishly weaved into each design.
Each sheet measures 84cm x 59cm.
The Christmas Wrap Collection is priced at £5 per sheet, £10 for three sheets or £15 for five.
From £5
Zippo Accessories – Since 1932 – Always a Great gift!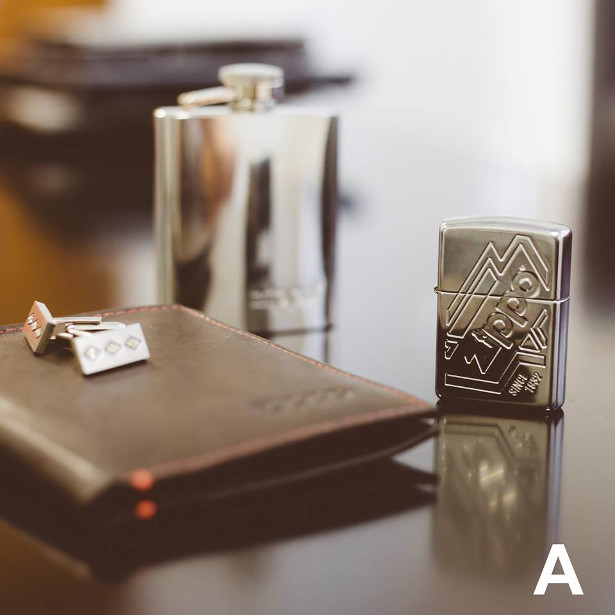 www.zippo.co.uk

FACEBOOK | YOUTUBE | INSTAGRAM | TWITTER
Although known for the iconic windproof lighter, Zippo also offers a variety of hardwearing, classically designed products that make the perfect gift this festive season.
Our hand warmers are the perfect accessory for anyone bravely tackling the outdoors in the cold weather this winter, and come in a range of different colours.
For the candle lover, Zippo offers this sleek chrome candle lighter, with a patented child-resistant safety button.
See more at :- www.zippo.co.uk/174-candle-lighters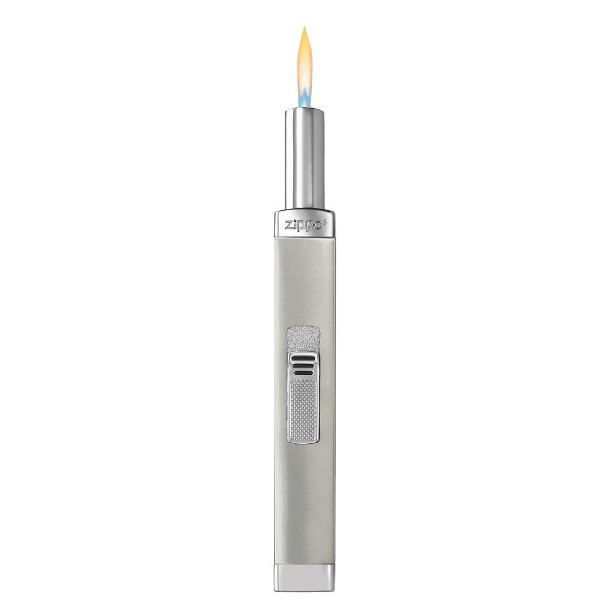 Zippo Lighters
The iconic windproof lighter is the perfect keepsake gift – available in an array of colours and graphic designs. With a lifetime guarantee, it makes the ideal gift for the adventurer in your life ever in need of a flame!
See more at :- www.zippo.co.uk

Zippo Hand Warmer
Zippo hand warmers (£20.75 small/£22.90 large) are the perfect accessory for anyone bravely tackling the outdoors in the cold weather and come in a range of colours to suit almost anyone.
See more at :- www.zippo.co.uk/176-comfort

The Zippo hip flask (£15.16) is the perfect container for your favourite warming spirit.
Finally, their iconic windproof lighter (£14.95-£24.95) is available in an array of colours and graphic designs, and comes with a lifetime guarantee.
See more at :- www.zippo.co.uk/466-other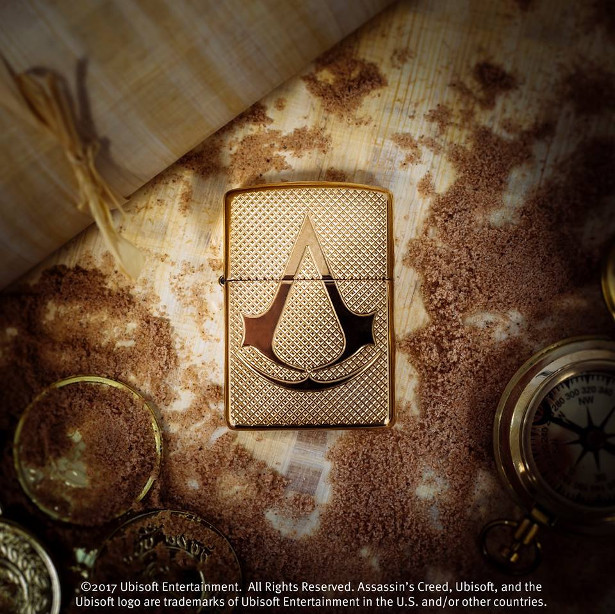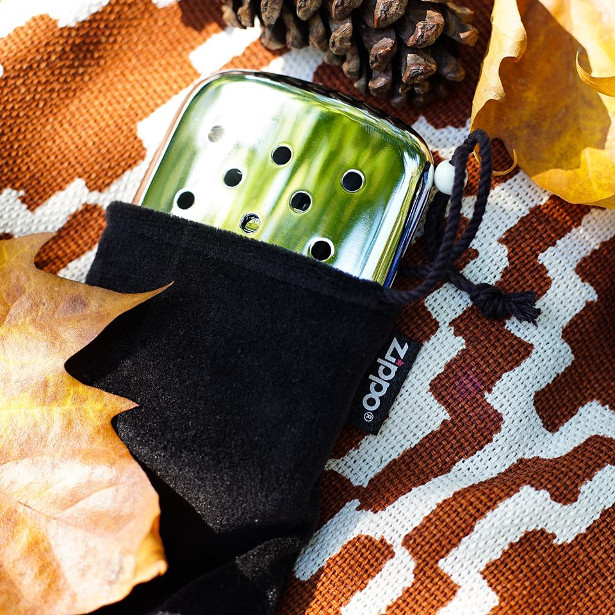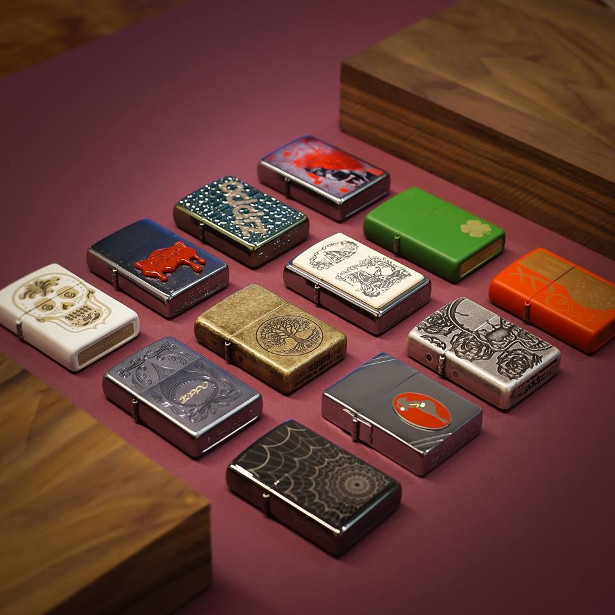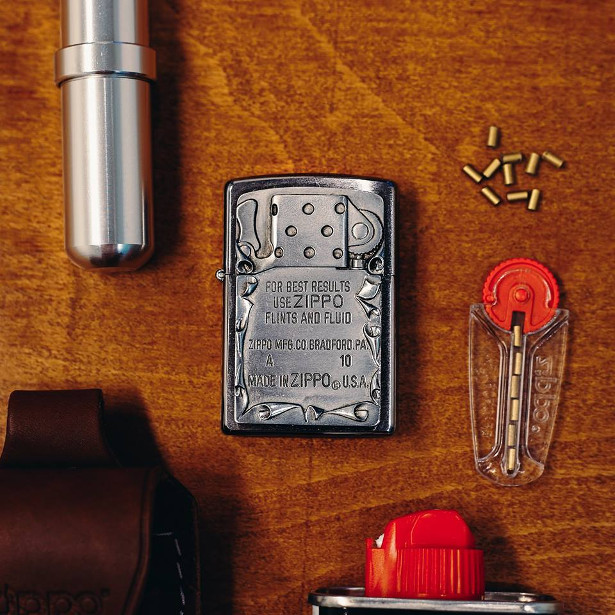 The Card Caddy – great gift for moms AND dads >> www.narrowshill.com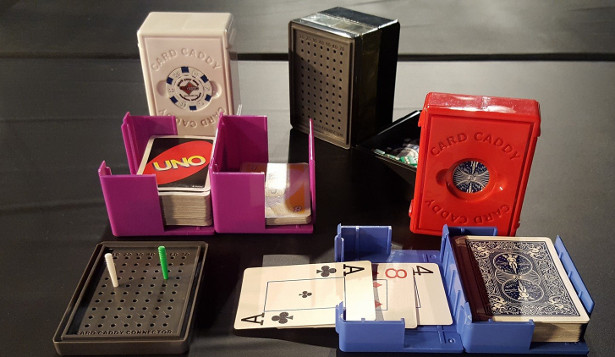 FACEBOOK | TWITTER | PINTEREST | INSTAGRAM
Card Caddy – the ONLY playing card case that turns into a discard tray so you can keep your cards safe, then play anywhere, anytime!
We're all looking for ways to spend quality time with friends and family and a game of cards is a great way to do it. But those paper boxes the cards come in fall apart quickly and then your cards are easily lost or damaged. Then when it's time to play a game, those draw and discard piles get knocked over and it's tough to play if you don't have a level surface. The Card Caddy solves both of these problems, appeals to a wide market and is attractively priced at $5.99 for our Single Decker and $6.99 for the Double Decker. It has a wide range of appeal to parents who want a portable alternative to their kids playing on their devices; players of traditional card games like Bridge, Canasta, Rummy, casino games and countless others; and tabletop gamers and collectors of trading cards.
See more and buy at :- www.thecardcaddy.com
NapAnywhere: For Rugby players on the go and for all travellers! The neck pillow re-imagined! >> www.napanywhere.net
Rest easy en route with this portable head-support device.
FACEBOOK | TWITTER | PINTEREST | GOOGLE+ | INSTAGRAM
NapAnywhere is a travel pillow that was designed by a physician and won the Product Innovation Award at the International Travel Goods Show.
Its features include:
Design that enables it to provide better support and rest than many of its competitors — no more crick in the neck!
It flattens to be less than an inch thick and weighs only about 8 ounces, so it's easily packable in a laptop bag, backpack or briefcase.
It comes with a strap to help ensure support
Has its own carrying case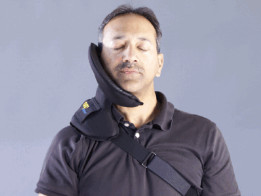 Can be worn on either side of the head, or turned slightly forward to prevent chin-drop.
With the new Holiday Sale, the NapAnywhere is at an all-time low price of $39! And two colors are even on clearance so you can try out the NapAnywhere for only $29! In addition, an add-on purchase of high-quality headphones ideal for sleep is available on the site now as well.
The NapAnywhere is not a neck pillow. It is a minimalist, head-support device. It effectively provides head support while in a seated position and is convenient to carry anywhere. Part engineering and part origami—the NapAnywhere's design is one of a kind.
No more Airplane Neck ! A portable head-support pillow, created by a physician, to make traveling a comfortable experience. NapAnywhere.net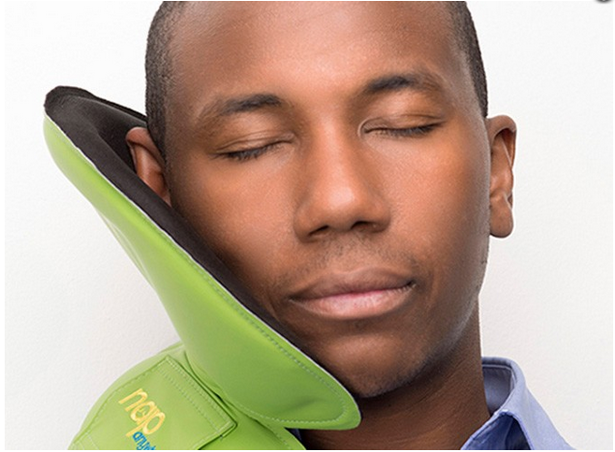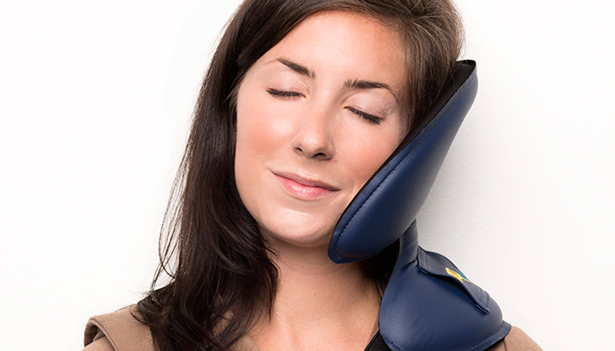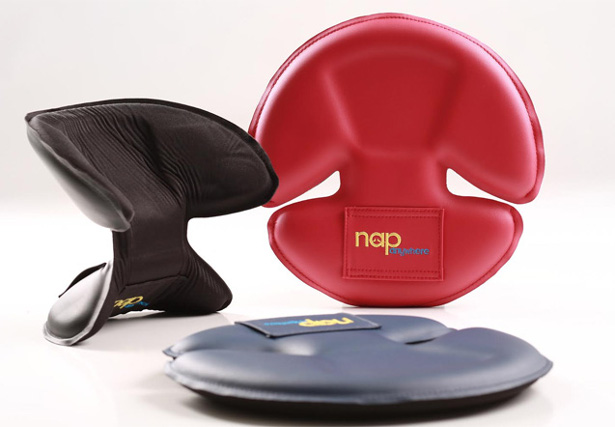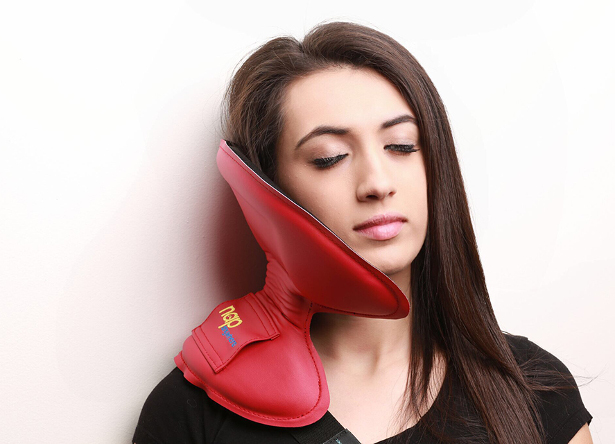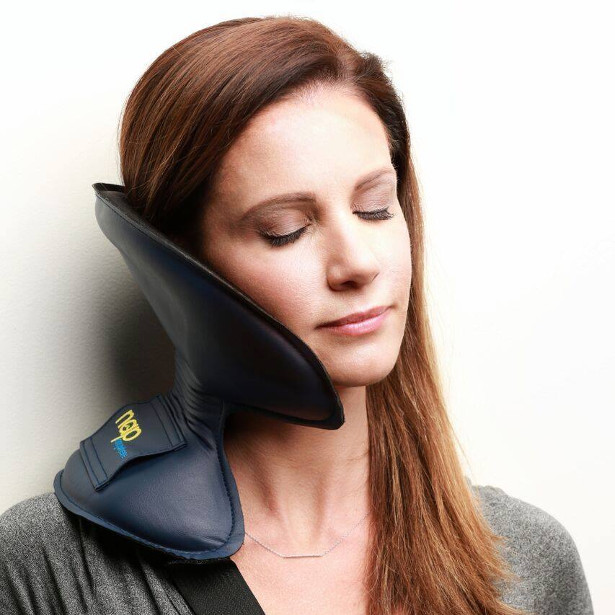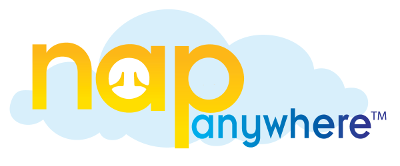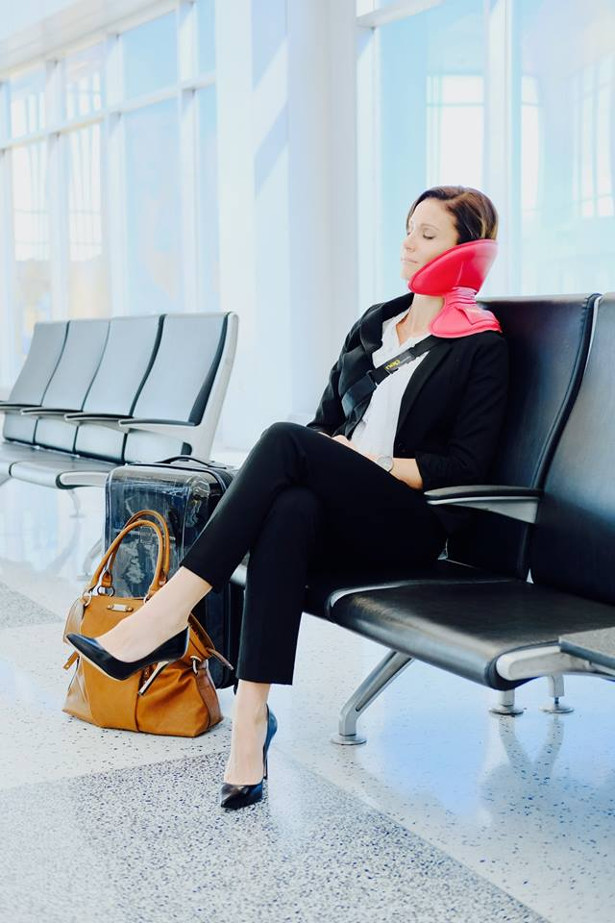 MECCA MAKES IT MERRY WITH ULTIMATE FESTIVE PRESENTS AND PARTY PACKAGES FOR BINGO FANS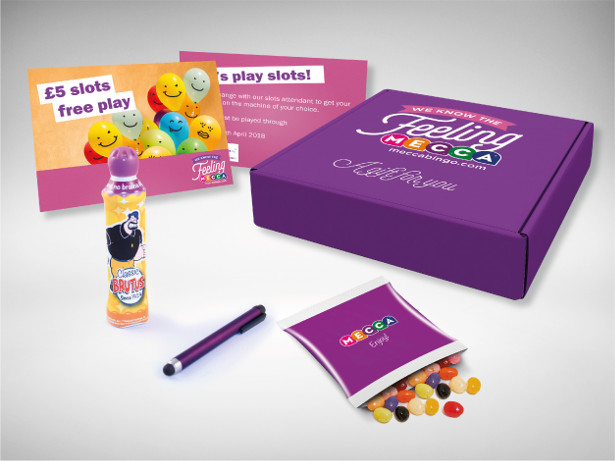 FACEBOOK | TWITTER | INSTAGRAM | YOUTUBE
Mecca Bingo is set to make December 2017 extra merry for bingo fans this Christmas with the launch of its great gift boxes and party packages.
The Christmas party packages and festive gift boxes are among the best value nights out or secret Santa presents for family, friends and colleagues.
Mecca Bingo Christmas gift box
£20, now available to purchase at Mecca Bingo clubs across the UK. Visit www.meccabingo.com to find your nearest club.
This box contains everything the bingo fan in your life – or your own inner bingo fan – needs to get that feeling of festive fun this Christmas, including:
· A £10 bingo voucher, which could of course lead to an even bigger cash reward should the player be lucky
· A £5 free play slots voucher
· A voucher for one of Mecca's delicious in-club main meals
Mecca's Christmas gift box also contains that all important dabber and some sweets to enjoy pre, post or during those games of bingo.
Mecca Bingo Christmas party packages
From £15 per person, available to book at Mecca Bingo clubs across the UK. Visit www.meccabingo.com to find your nearest club. The party packages are available from 1st November, and clubs are taking bookings now.
Mecca Bingo clubs throughout Britain offer fantastic value Christmas parties that are guaranteed to get friends, family and colleagues enjoying that festive feeling.
From £15 per person for a minimum party of six, guests at Mecca clubs can enjoy:
· An evening of bingo games
· A choice of a two course meal or party platter
Starters for those opting for the meal option include prawn cocktail and chicken liver and cranberry pate, while a full Christmas dinner or nut roast is available as the main.
The delicious platter choices include mini pizzas, pigs in blankets and stuffing ball skewers, mac 'n' cheese dippers, tortillas with all the trimmings and much, much more.
For those looking to add to the fun, additional packages can be purchased. These include mix and match deals on selected drinks, a bottle of prosecco and festive cocktail pitchers, all from just £10.
Get your loved one a pair of glasses for everything. Eyejusters, turn the dials until you can see clearly! > www.eyejusters.com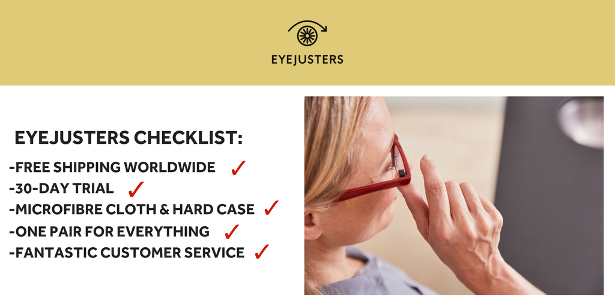 FACEBOOK | TWITTER | INSTAGRAM
British invented and manufactured adjustable reading glasses – turn the dials to focus in. Perfect for people like me who need to see the small stuff. Very practical and a great gift as you don't need to know the wearer's prescription.
Simple solution with very clever tech behind it. The lenses slide when you dial in. Also great for people who have two different eye strengths – most of us.
http://www.dailymail.co.uk/health/article-3739501/DO-adjust-specs-Ingenious-70-reading-glasses-allow-users-focus-binoculars-style-dial.html
£69 or £79.
Available online. Money back guarantee. Unisex. 17 different styles and colours.
About Eyejusters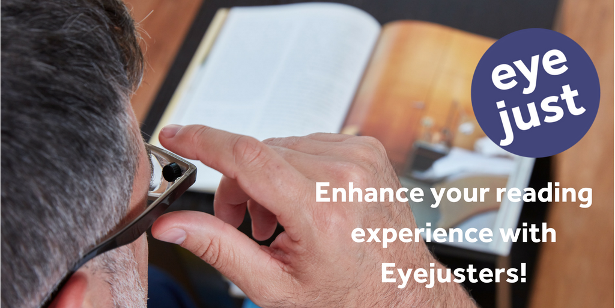 "We founded Eyejusters to create affordable, innovative and stylish adjustable glasses for everyone. Our vision is to offer our SlideLens technology in fashionable and high-quality eyewear products.
We're graduates and researchers from Oxford and around the world, brought together by a desire to develop amazing optical technology that can change people's lives.
We're experts in eyewear and technology, understanding what people need in their vision products and developing advanced but unobtrusive technology that's simple to use and revolutionary in its results.
We're passionate about new technology, high quality products, and changing the way people think about eyewear."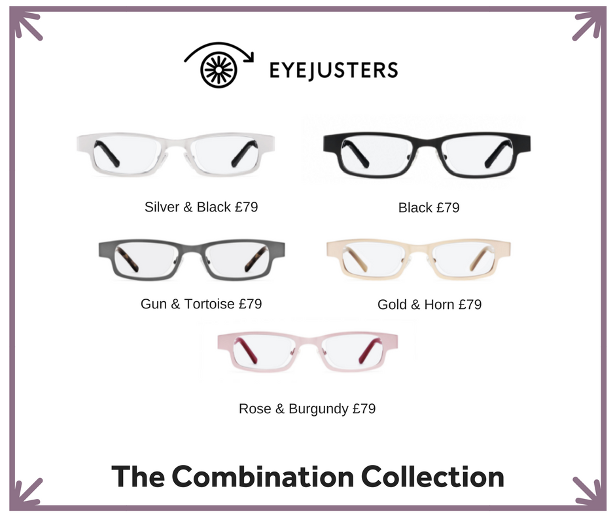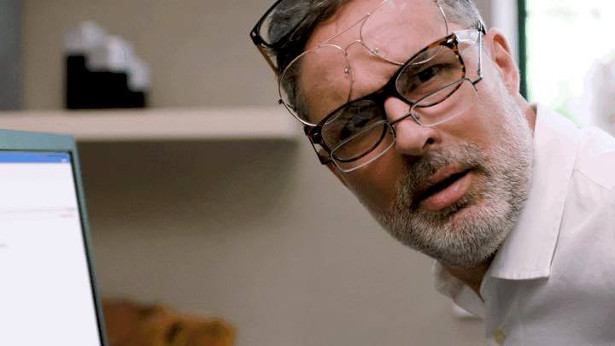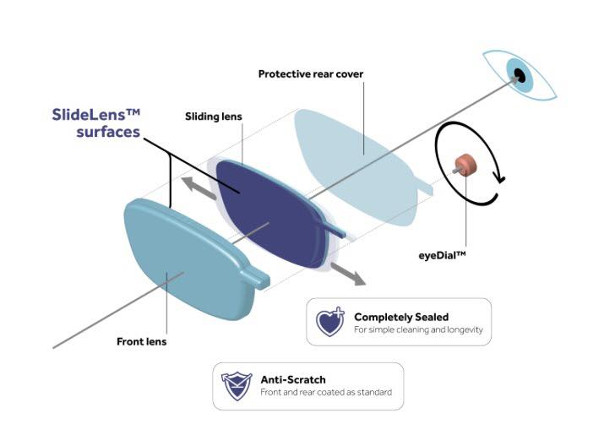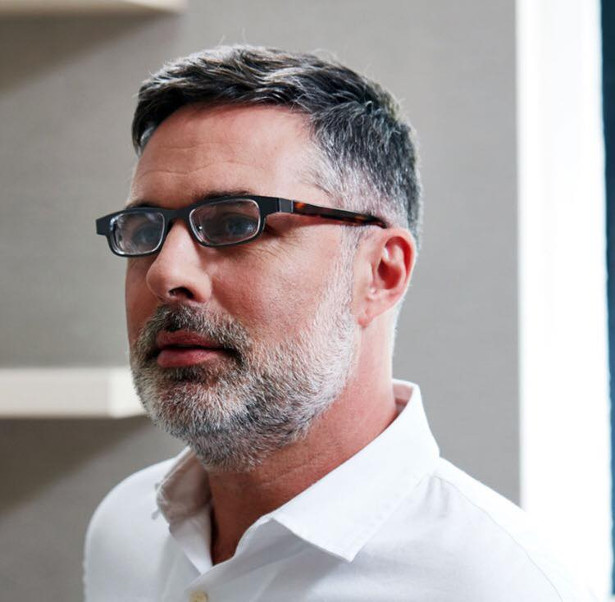 Optimum Nutrition Gold Standard 100% Whey – The world's #1 Selling Whey Protein
· Containing 24g of premium whey protein to support muscle growth and maintenance but low in sugars and fat , and 5.5g of naturally occurring BCAA in each serving this protein is best consumed post- workout and is available in a range of delicious flavours.
· RRP: £39.99 (908g)
· Stockist: onacademy.co.uk
EDRINGER Alkoholfrei
· This low- alcohol drink contains isotonic properties and therefore satisfies thirst even faster. It is also low in calories, and contains polyphenols, the healthy vitamin B12 and folic acid.
· RRP: £1.20- £1.30 for 500ml
· Stockist: Tesco's, Sainsbury's and online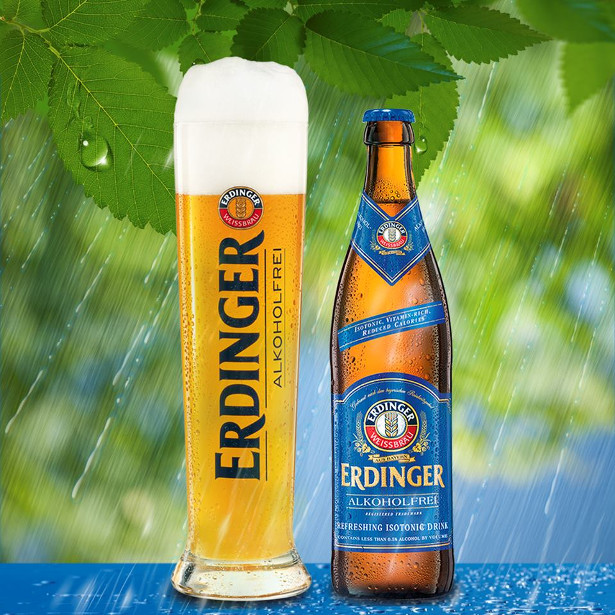 www.tablethookz.com world wide delivery, TabletHookz allow the user to mount their tablet, smartphone or Nintendo Switch hands-free to the back of the chair in front of them when travelling by air to create hands-free seat-back entertainment.
FACEBOOK | TWITTER | PINTEREST | INSTAGRAM | TUMBLR | YOUTUBE
TabletHookz  (recently launched), aimed at the travellers and is an ideal Christmas Gift and available in a variety of colours. They have recently brought this product to market and it is available to buy on their website Tablethookz.com and also via Amazon.
TabletHookz allow the user to mount their tablet, smartphone or Nintendo Switch hands-free to the back of the chair in front of them when travelling by air or car to create hands-free seat-back entertainment. This means the travellers tray doesn't need to be down, they don't need to hold the device and it is mounted at eye-level, they also feature variable viewing angles and a securing mechanism to keep the device safe in turbulence. The device doesn't interfere with the personal space of the traveller in-front and can accommodate any device any size.All of the above make for a more comfortable, spacious, journey with entertainment. TabletHookz also have 'sticky feet' so they can also be used as a traditional stand if at a bulkhead with no seatback to mount to , but instead arm rest folding trays, or indeed on the train, or at home and in the office. TabletHookz come with car adapters too so they can be mounted in the back of a vehicle too. TabletHookz come in a range of colours, our prices include world wide delivery.
Please see TabletHookz.com or Tablethookz.co.uk for more details.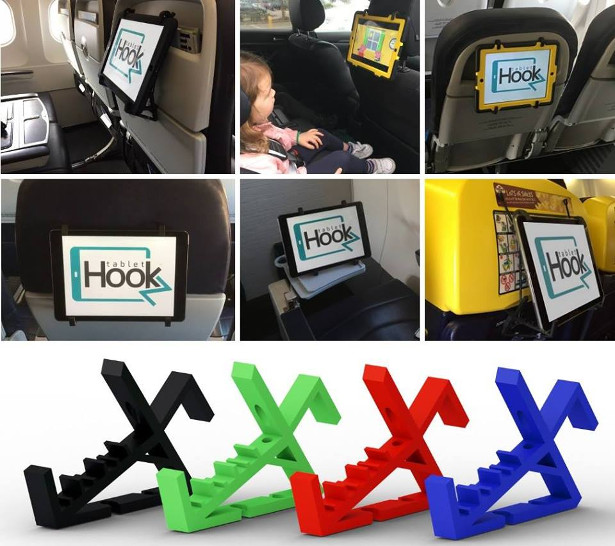 www.kumaknives.com . The sharpness, minimalism, and comfort that chef's knife should have.

For discount code visit >> http://bit.ly/rugby-kuma
FACEBOOK | TWITTER | INSTAGRAM | PINTEREST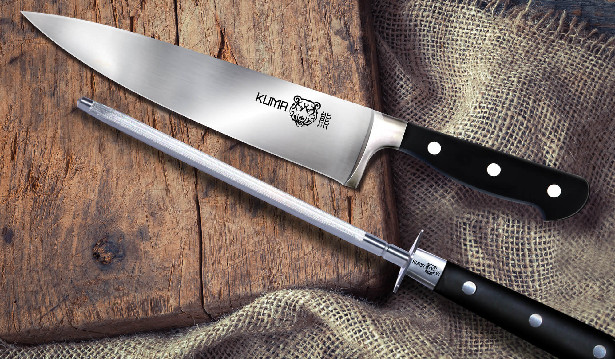 Kuma is a family run company with a passion for cooking, cutlery and craftsmanship. Our 8″ chef's knife was launched in August 2016 on Amazon. It is the first product released by Kuma in the United States, followed up by the Kuma Honing Rod which was released in June, 2017. After going through multiple prototypes, our Kuma Chef's Knife has the sharpness, minimalism, and comfort that we want to offer in a chef's knife. The knife's profile is inspired by Japanese kitchen knives which are rather swift and easy to maneuver. Those are some traits we really enjoy in a knife.
Kuma Chef's Knife: amzn.to/2xXXSlD
Kuma Honing Rod: amzn.to/2z2nZFH
The Kuma Chef's Knife meets the standard of LFGB. The handle is made from 430 steel and ABS. It is a full-tang knife with a blade made from 3Cr13 stainless steel. This steel allows us to create a durable, easy to sharpen blade that deals well with corrosion and resists the various acids in daily use. It is also a key metal type for us as it allows us to create high quality knives that are affordable to most households. Meanwhile, the Kuma Honing Rod is made from carbon steel and is ideal for easily regaining the sharp edge of soft steel blades.
FACEBOOK | TWITTER | PINTEREST | INSTAGRAM | YOUTUBE
Dock & Bay have the perfect gift suggestion, from innovative towel company for people looking for the below types of gifts/ stocking fillers:
– Winter sun/holiday gifts – from the Cabana Collection
– Gym, Yoga and fitness lovers wanting a compact towel solution – from the Active Collection
– Ponchos for little ones in the Mini Collection
The products price ranges from £12 to £40.
To give you a bit more info on Dock & Bay, they are a fresh, fun, millennial brand who just won investment from Deborah Meaden on Dragon's Den. Having reinvented the towel as we know it, all Dock & Bay towels are compact, lightweight, quick-drying, sand resistant and feature in vibrant fun in colour. Each towel comes in its own bag too which makes a lovely gift idea.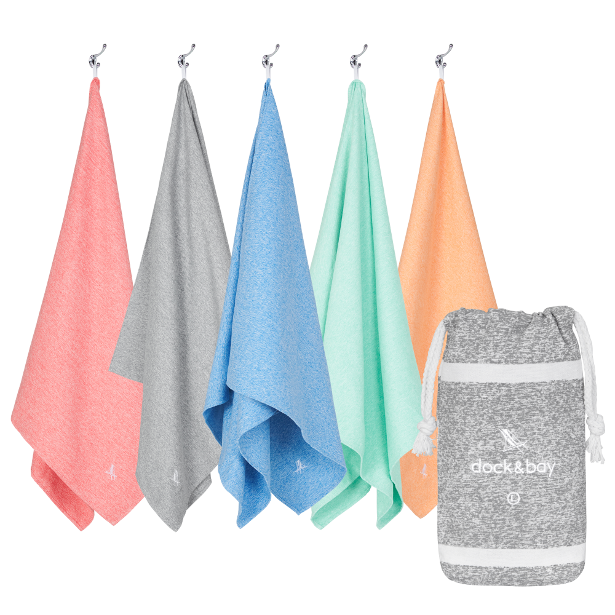 The Voyage Pillow is the most compact, versatile, and comfortable travel pillow for your next adventure >> www.sondretravel.com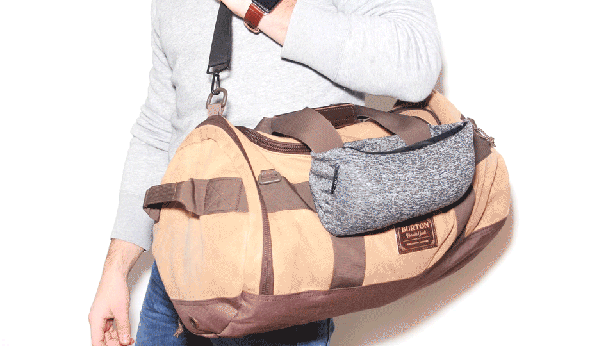 FACEBOOK | INSTAGRAM | TWITTER | YOUTUBE
The Voyage Travel Pillow
MSRP Price: $24.95
The Voyage Pillow is the most compact, versatile, and comfortable travel pillow for your next adventure. Raising $125,000 through crowdfunding earlier this year, the Voyage Pillow is over 50% smaller than a traditional U-Shape travel pillow to fit perfect in any carryon bag. It features a plush microbead pillow with our unique mutli-purpose poly/spandex band that allows you to customize the way you wear it – over your eyes, around your neck, against the window, on the seat in front of you, etc.
It is a great travel pillow for any traveler to get that much needed rest during a flight while being compact enough to still fit in their carry on while mainly focusing on space for their essentials. Similarly it works great for road trips in the car, taking to the beach or camping, or grabbing a nap at work!
It is the perfect gift and price point for the holiday season!

This Christmas give the gift of imagination with these fabulous LEGO building sets that offer building and role play fun. The LEGO Group has chosen the 'magnificent seven', that are sure to feature on the wish lists this Christmas.
FACEBOOK | TWITTER | INSTAGRAM
LEGO Friends Sunshine Catamaran (#41317, £64.99)
Set sail on the fabulous Sunshine Catamaran, you can be sure all your friends will want to come with you. It's a big boat with three floors for you to explore. Relax on the sun deck before taking a dip in the pool and when you're ready for some watersports, the personal water scooter will pull the banana boat and inflatable ring along. Look out for the dolphins swimming alongside.
LEGO® City Police – Police Station (#60141, RRP £84.99)
Raise the alarm! The crooks are trying to break their buddy out of jail but they've caught him by surprise, on the toilet! Extend the cherry picker and stuff the dynamite in the vent, then move before it blows. Hold out the crowbar for the crook to grab onto, and then get out of there! Help the police go after the crooks' truck with the pursuit car, motorbike and helicopter, and bring them all back to jail!
This comprehensive set features a three-level Police Station loaded with accessory elements, a jail cell with exploding wall function, watchtower, garage and offices, helicopter, police pursuit car and police motorbike, plus the crooks' truck with rotating, extendable cherry picker. Includes seven minifigures plus a police dog figure.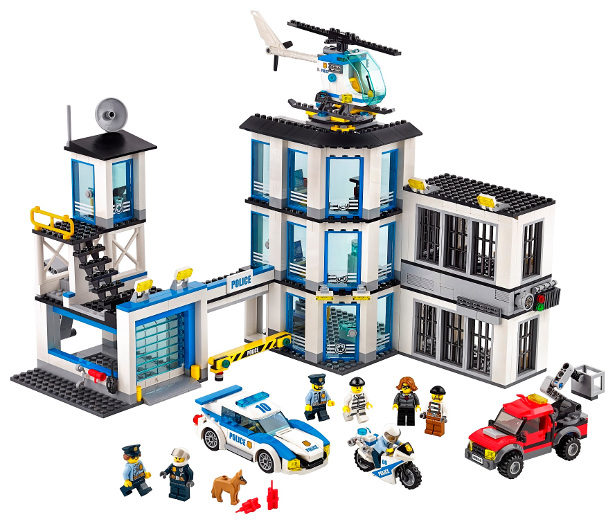 The Green NRG Dragon (#70593, RRP £44.99)
Place Green Ninja Lloyd on the saddle, grab the chain reins and launch into the air. Flap the Green NRG Dragon's huge wings to fly high and attack the sky pirates' lookout tower with its snapping mouth and dangerous talons. Swerve through the air to avoid shots from the pirates' mobile catapult and fire back with the stud shooters in the dragon's tail. Team up with Ghost Cole to triumph over Battle Doubloon and his crewmates and claim the Djinn Blade! The set come complete with a Lloyd, Ghost Cole, Bucko, Cyren and Battle Doubloon minifigure.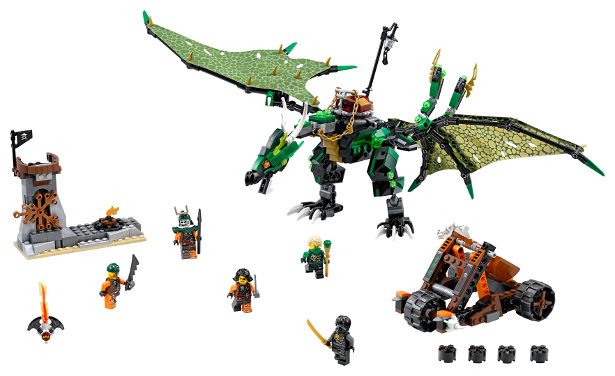 The Batwing (#70916, RRP £99.99)
Cruise in flight mode with Batman™ and Robin™ at the controls of the powerful Batwing. But watch out – Harley Quinn™ is shooting her rapid-fire cannon and trying to take you down. Fire the spring-loaded shooters and disc shooters. Then flip the wings into landing mode and take the battle to the city streets. Release the car from the back of the Batwing and drive after Harley. Beware of her hammer attacks and strike back with Batman's Batarang. You must capture this Super-Villain before she causes even more chaos! This set includes three minifigures.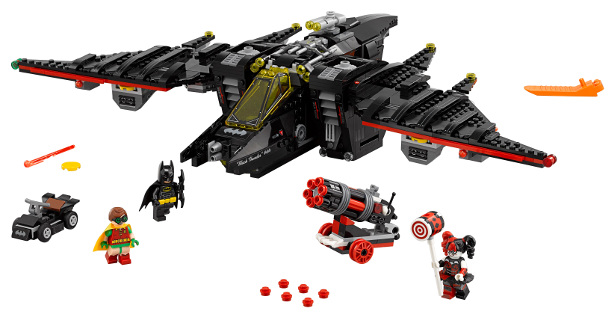 Yoda's Starfighter (#75168, RRP £19.99)
Add a classic ship to your LEGO® Star Wars collection with Yoda's Jedi Starfighter. The diminutive Jedi Master's craft of choice features folding wings, front-and-top-opening minifigure cockpit, space for R2-D2 behind, and two laser cannons and spring-loaded shooters. Includes a Yoda minifigure and R2-D2.! Features folding wings, front-and-top-opening minifigure cockpit, space for R2-D2 behind, and two laser cannons and spring-loaded shooters. Open the cockpit, load up Yoda and R2-D2, and then fly to the stars. Also includes Yoda's Lightsaber and extra shooter ammo.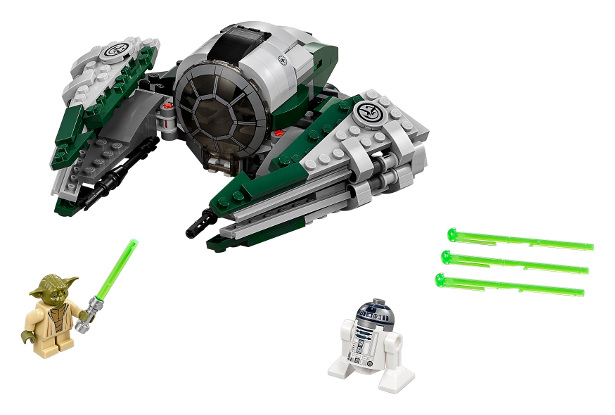 LEGO JUNIORS -Thunder Hollow Crazy 8 Race (#10744 RRP £29.99)
Roll up for a demolition derby at the Disney® Pixar Thunder Hollow Crazy 8 Race! Save Disney® Pixar's Lightning McQueen and Cruz Ramirez from Miss Fritter, who's crashed her way through the Thunder Hollow Crazy 8 Race and is in hot pursuit – this is no normal race, it's a demolition derby! Swerve out of the way of the big yellow school bus, dodge the flaming tires and traffic cones, and hold your nerve in the race of Lightning's life!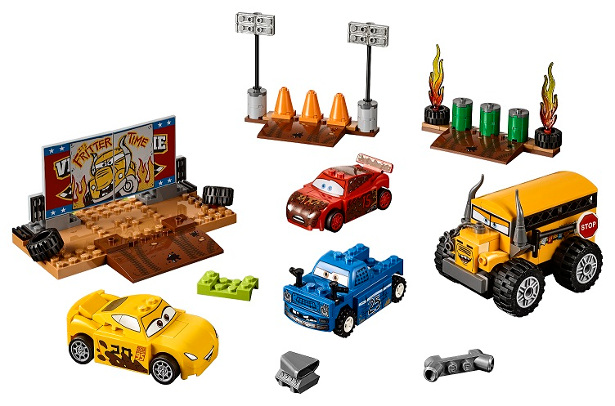 LEGO DUPLO Number Train (#10847, RRP £12.99)
All aboard! Pre-school children can use their imaginations to create a world of play with the Number Train, it helps them learn numbers and counting whilst having fun building the train at the same time -choo choo!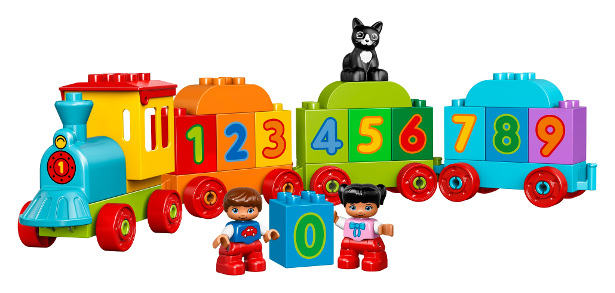 Tea Tree Oil Shampoo www.mapleholistics.com Leaves hair and scalp rejuvenated and fresh.
FACEBOOK | TWITTER | INSTAGRAM
Our Natural Tea Tree Oil Shampoo is the hair care solution you've been dreaming of! Boasting wonderful therapeutic benefits thanks to the incredible effects of natural tea tree oil, this shampoo can improve hair and scalp health while promoting hair growth and even slowing hair loss. Suitable for men, women, and children, our Tea Tree Oil Shampoo is cruelty-free, parabens-free, GMO-free, and gluten free.
Promotes healthy hair growth.
Can slow hair loss, shedding, and thinning hair.
Helps prevent flaking and dandruff.
Capable of soothing an irritated scalp.
Potential to naturally eradicates lice.
Leaves hair and scalp rejuvenated and fresh.
Maple Holistics specialize in all-natural and cruelty-free personal care products.
(Their free samples page is>> https://www.mapleholistics.com/free-sample/ )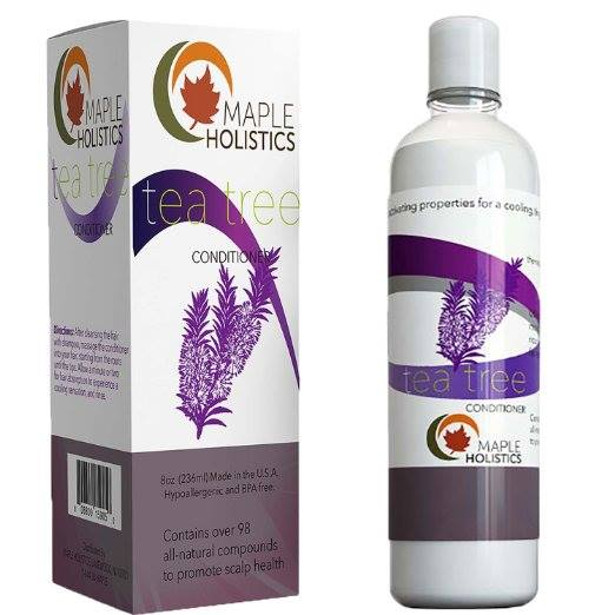 The definition of homeopathy is 'working against the causes and conditions' of the product, as opposed to allopathy, which means' treating the problem by the use of agents that produce effects different from those of what you're treating'. Carefully formulated to provide the upmost quality, the products don't rely on perfumes drowned in sulphatic chemicals to do the job. Every product has its own advantages and outlines the benefits in an uncomplicated, easy-to-understand way.
Maple Holistics is a dedicated provider of holistic and therapeutic personal care/beauty products. We have one vision in mind – to provide a natural, holistic panel of premium homeopathic products. mapleholistics.com
Maple Holistic products provide beneficial formulas and ingredients to nourish and maintain a safe, healthy lifestyle. No unnecessary additives, no synthetic fragrances. All products contain pure, undiluted formulas with authentic essential oils. Real ingredients, real results.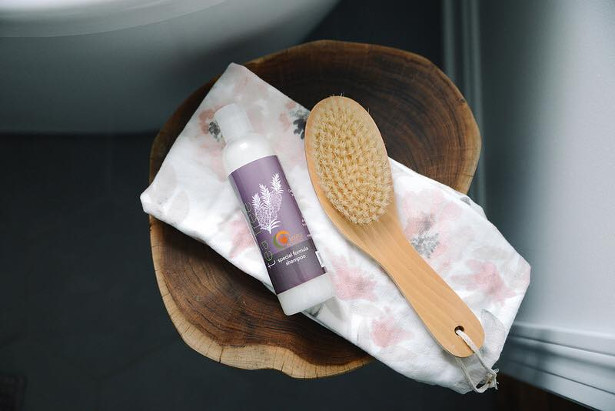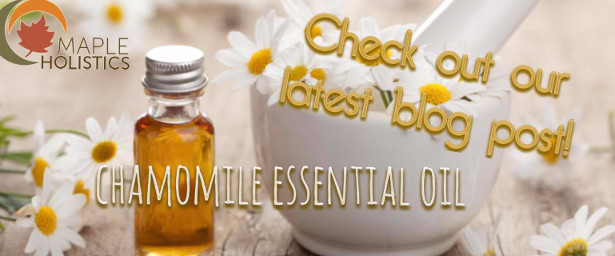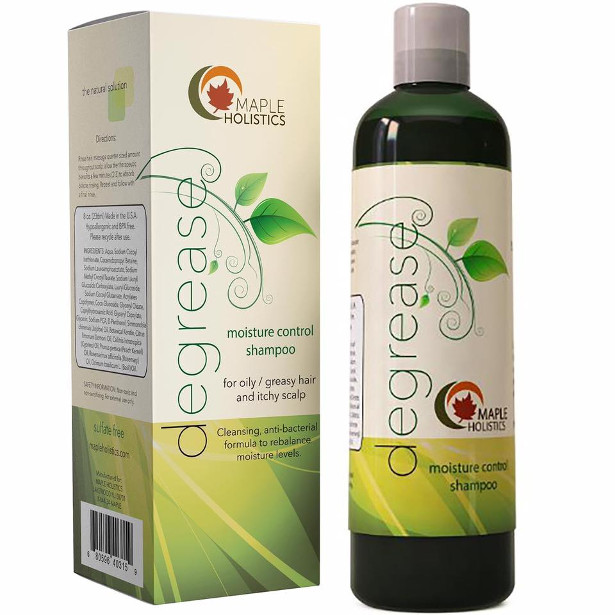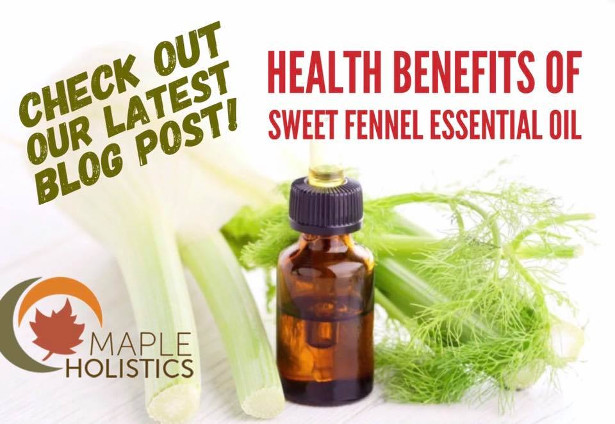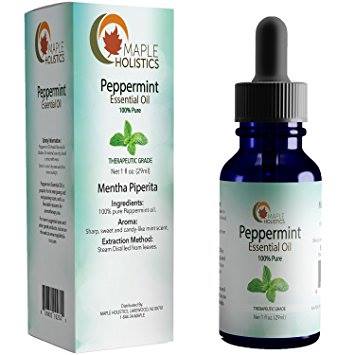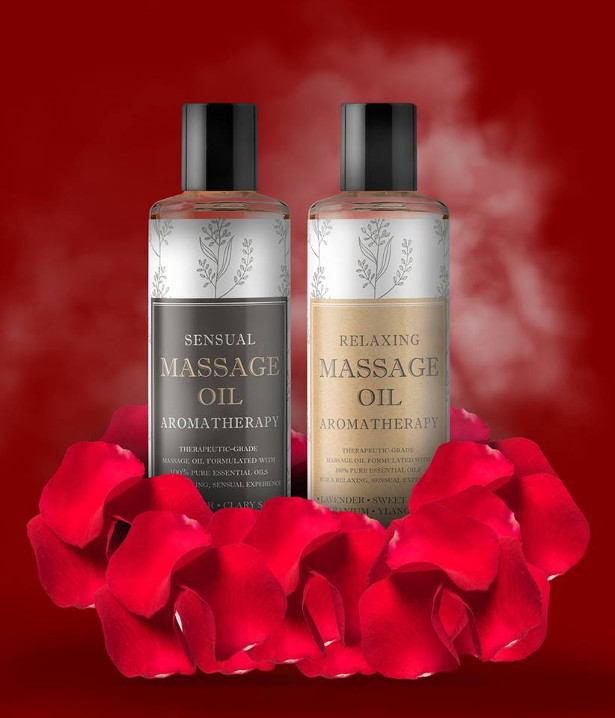 Gordon Castle Launches Gin Triple Tipple for Christmas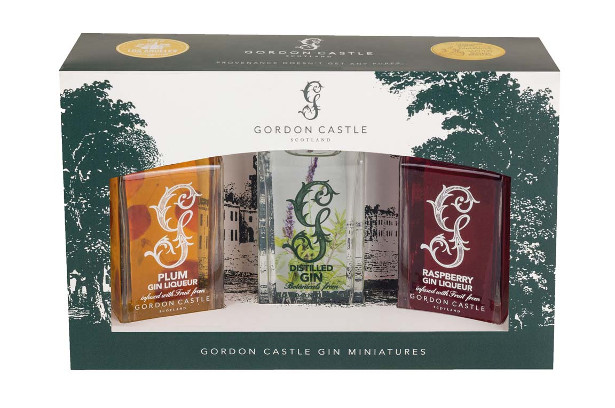 FACEBOOK | INSTAGRAM | TWITTER | PINTEREST | GOOGLE+ | YOUTUBE
Award-winning Gordon Castle is offering gin-enthusiasts a triple tipple this Christmas with the launch of a new miniature gin selection set.
Boasting three different flavours crafted used botanics grown at Gordon Castle Walled Garden, the range offers the perfect taste of the Scottish Highlands. The collection includes Distilled Gordon Castle Gin, Plum Gin Liqueur and Raspberry Gin Liqueur.
Angus Gordon Lennox, Owner of Gordon Castle which is located in the Highland town of Fochabers, commented: "We are very excited to launch our new exclusive miniature gin collection. The trio will give gin lovers the opportunity to sample all three of our highland gins, which have been carefully crafted using hand-grown ingredients from our very own walled garden.
"Our gins are one of our most popular products and with Christmas just around the corner, we expect the limited edition miniature selection sets to fly off the shelf. They're the ideal stocking filler or token gift for gin-loving friends. I highly recommend sipping the Plum Gin Liqueur by the fire."
Gordon Castle's range of unique products include a wide selection of bath and beauty items also created used botanics from the walled garden, delicatessen produce, homeware items and Halcyon Days China.
A range of gift hampers have also been added to the brand's portfolio just in time for the festive season.
The Gordon Castle miniature gin selection set is available exclusively at www.gordoncastlescotland.com with prices starting at £17.95 including postage and packaging.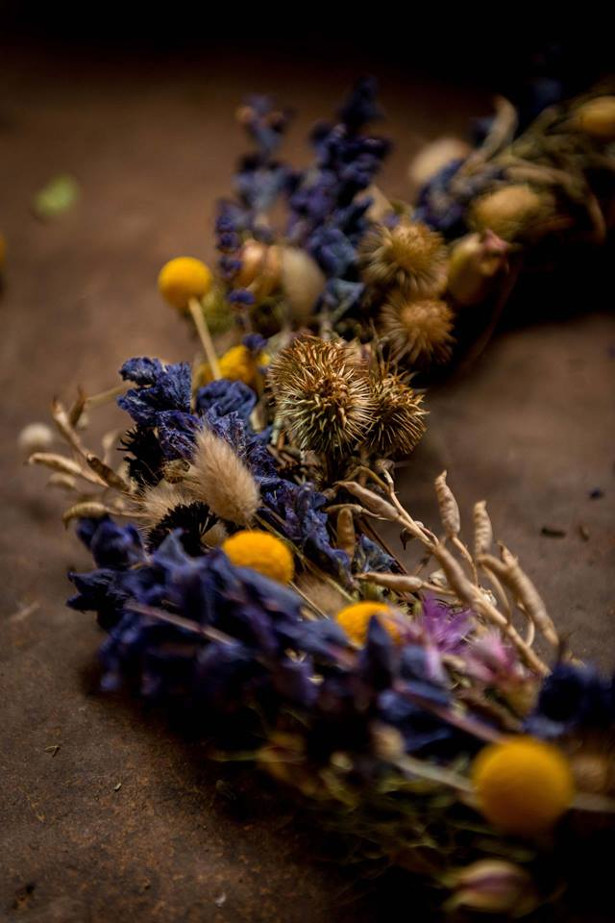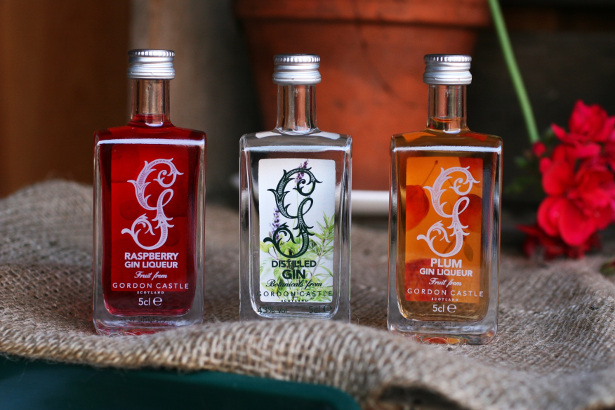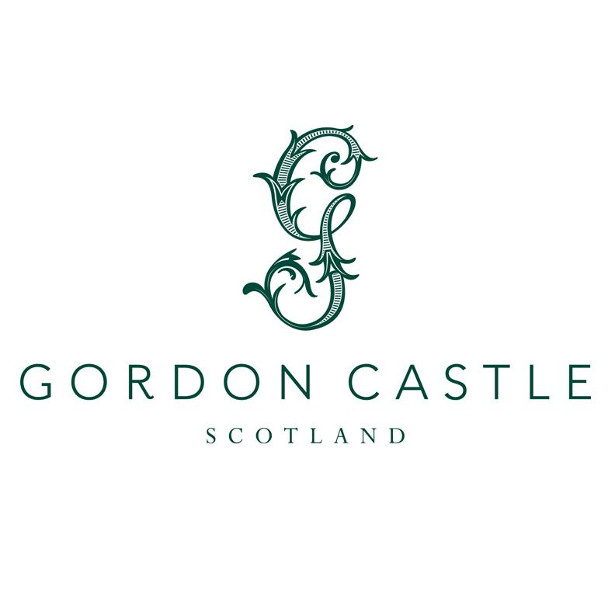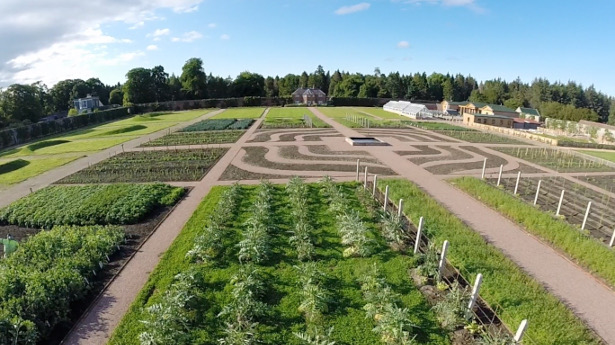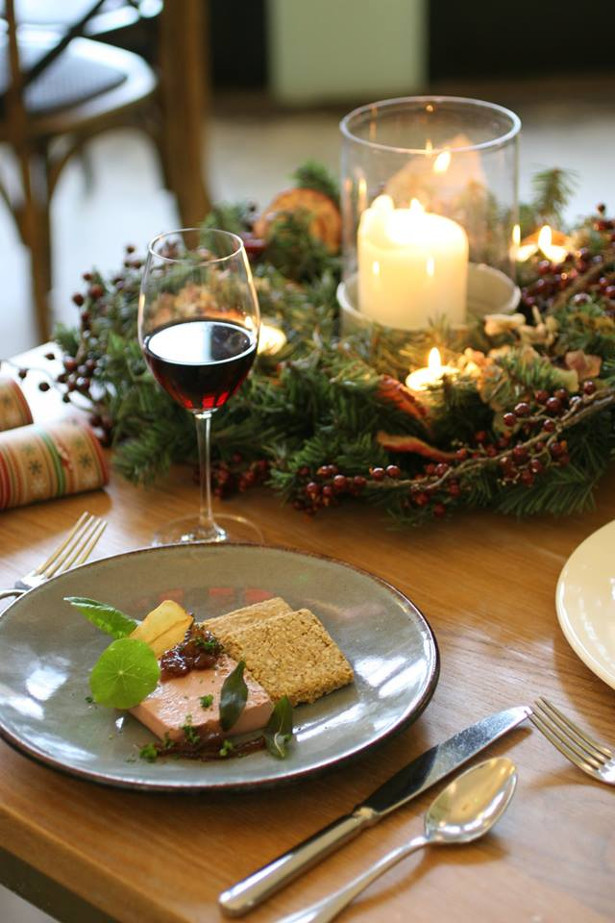 Nodus unique and high quality wallets and iPhone cases.   www.noduscollection.com Worldwide Shipping.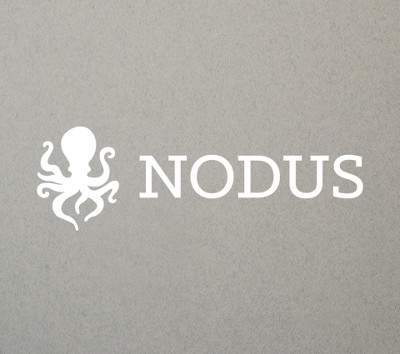 INSTAGRAM | FACEBOOK | VIMEO | TWITTER
Nodus produce a range of unique and high quality wallets and iPhone cases. All of their products are available worldwide through their website.
Compact Coin
noduscollection.com/collections/for-wallets/products/compact-coin
The tiny coin wallet that's big on space. Pay contactless on either side of the wallet without 'card clash' and keep all inner cards safe with RFID shielding
£59.99 GBP / $78 USD approx.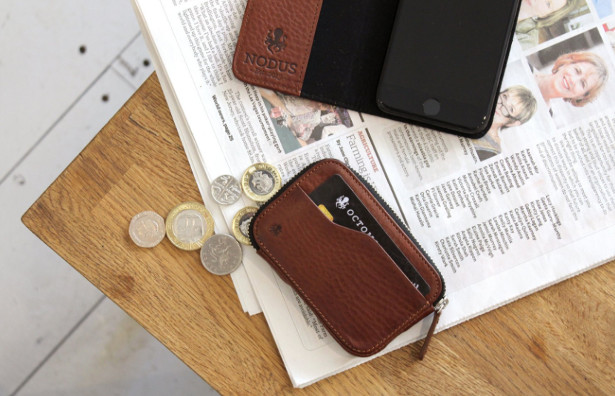 For a range of Other wallets check out –  noduscollection.com/collections/for-wallets
Access Case for iPhone
noduscollection.com/collections/for-iphone/products/access-case-3-for-iphone
An elegant vegetable tanned Italian leather portfolio case for your iPhone, with no bulky clips or plastic cradles. Attaches to the iPhone with Micro Suction.
£49.99 GBP / $65 USD approx.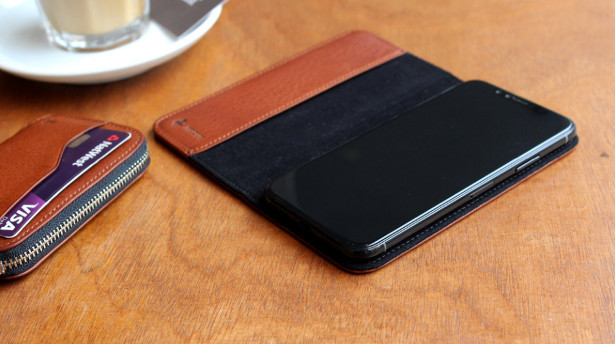 Shell Case and Micro Dock for iPhone
noduscollection.com/collections/for-iphone/products/shell-case-for-iphone
Magnetically dock your iPhone anywhere in a slim vegetable tanned Italian leather shell for your iPhone X. Compatible with the small but powerful magnetic Micro Dock.
£49.99 GBP / $65 USD approx.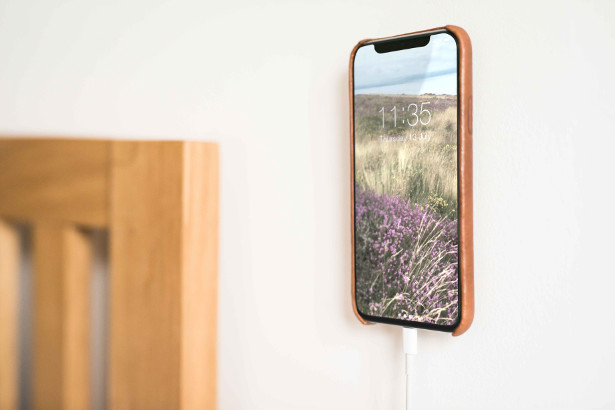 Swissforce Couperose Thread & Spider Veins Balm works to correct and counteract both types of veins. "I thoroughly recommend this substance which is making a substantial difference to counteracting Couperose, Thread & Spider Veins" Intouch Rugby Fitness & Lifestyle Editor.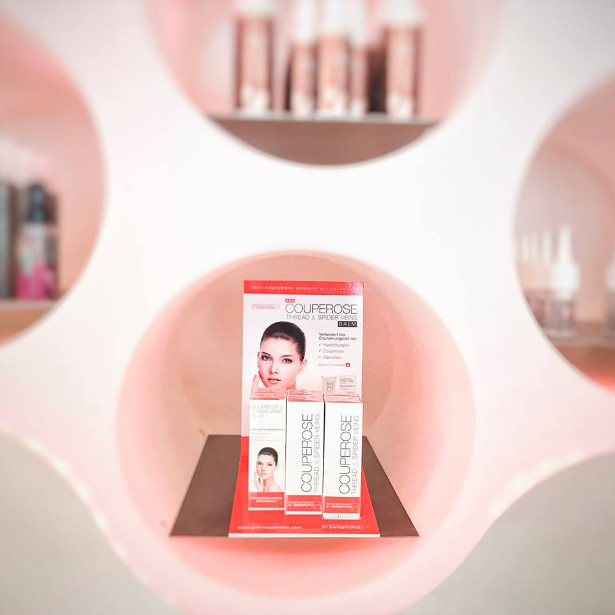 Balancing care for Skin Redness, Couperose and Thread Veins. The nourishing balm strengthens skin and blood vessels, reduces the appearance of skin redness, couperose, thread & spider veins. The unique ingredient blend protects and soothes the skin, preserves its harmonious, soft and even nature.
This unique formula is Manufactured in Switzerland to high quality standards
Improves overall tone of the skin and reduces the visible appearance of redness, and of spider or thread veins.
Immediate, effective and long-lasting moisturizer; calming and soothing.
Creates an even skin tone and prevents photo-aging.
Minimizes the appearance of couperose, skin redness and spider veins. it acts as toner by regulating the skin function.
natural mineral-based lightening pigment
Perfect for illuminating the skin and giving a flawless even-toned appearance.
Directions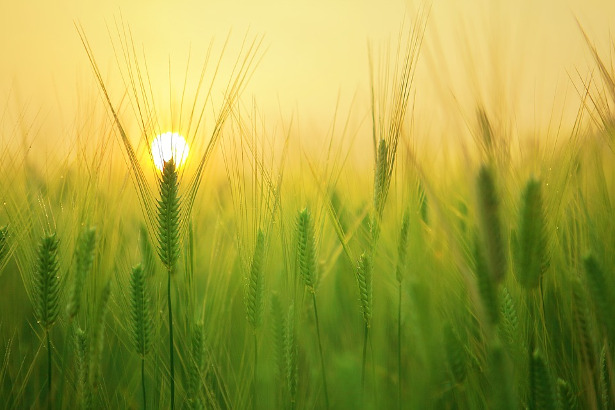 Apply in the morning and evening. Make sure to cleans areas of skin to be treated before use.
Ingredients
Aqua (Water), Caprylic/Capric Triglyceride, Cetearyl Alcohol, Butylene Glycol, Glyceryl Stearate, PEG-100 Stearate, Sorbitol, Butyrospermum Parkii (Shea) Butter, Decyl Oleate, Tocopheryl Acetate, Lepidium Sativum Sprout Extract, Oryza Sativa (Rice) Bran Oil, Steareth-2, Phenoxyethanol, Pathenol, Titanium Dioxide, Dimethiocone, VP/Hexadecene Copolymer, Parfum (Fragrance), Polysorbate 80, Alcohol, Plankton Extract, Glycerin, Synthetic Fluorphlogopite, Xanthan Gum, Lecithin, Calendula Offincinalis Flower Extract, Ethylhexylglycerin, Tetrasodium EDTA, Citric Acid, Ginkgo Bilboa Leaf Extract, Rosa Gallica Flower Extract, Vitis Vinifera (Grape) Leaf Extract, Ascorbyl Palmitate, Sodium Benzoate, Soy Isoflavones, Potassium Sorbate, Tocopherol, CI 19140 (Yellow 5), CI 42090, Sodium Chloride, Sodium Sulfate