Bowflex® SelectTech® 560 Dumbbells replaces an entire rack of Dumbbells – a fully interactive experience with integrated and proprietary 3DT™ electronic sensor features a rep counter >>> www.fitness-superstore.co.uk/bowflex-560-selecttech-dumbbells-pair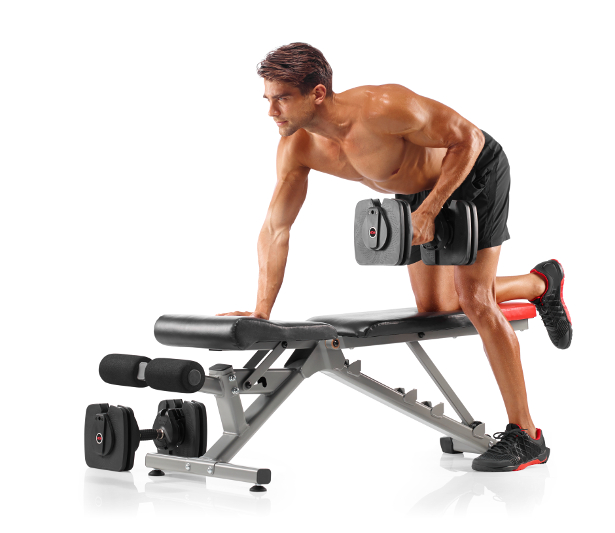 FACEBOOK | TWITTER | GOOGLE+ | YOUTUBE | PINTEREST | INSTAGRAM
Bowflex® SelectTech® 560 Dumbbells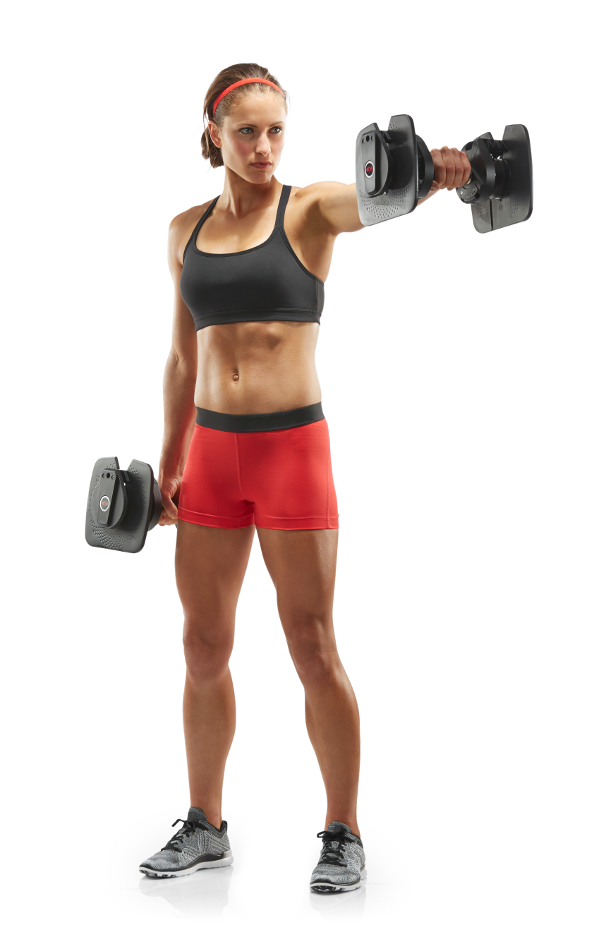 The Bowflex® SelectTech® 560 Dumbbells are the first-ever smart dumbbells, offering users a fully interactive experience to work out harder and smarter. The dumbbells act like a personal trainer to guide users through every exercise while tracking reps, sets, calories burned, as well as providing feedback on form.
An integrated and proprietary 3DT™ electronic sensor features a rep counter that records the distance of the first rep to measure all remaining reps against. This ensures that the full range of motion is reached for each rep. The sensor displays the current rep count and provides an audible cue when each rep is completed.
The new, revolutionary 3DT app wirelessly transfers data from users' workouts via Bluetooth® Smart technology and automatically syncs data to iOS and Android devices. Users can track goals, progress, calories burned, heart rate and share results with friends. In addition to workout tracking options, users have access to a library of 70 video exercises and six workouts, as well as a six-week challenge program.
Created specifically for in-home use, the innovative design reduces the number of separate dumbbells from 32 down to only two – maximizing space savings and storage. In addition, changing the weight is as easy as twisting the handle to adjust weights incrementally from 5 to 60 pounds to create a customized strength workout.
The Bowflex® SelectTech® 560 Dumbbells are currently available online at Fitness Superstore
BOWFLEX® SELECTTECH® 1090I DUMBBELLS
SERIOUS WEIGHT TRAINING
Weights adjust from 4 kg (10 lbs) to 41 kg (90 lbs). Easy-to-use selection dials for adjusting weights. Replaces up to 17 pairs of dumbbells. Sold as a pair.
See more at :- www.fitness-superstore.co.uk/bowflex-4-41kg-selecttech-dumbbells-pair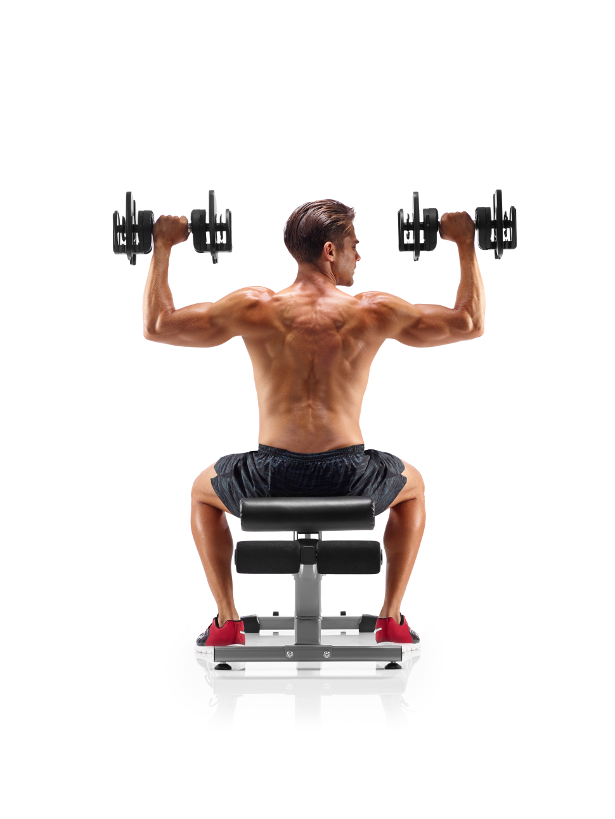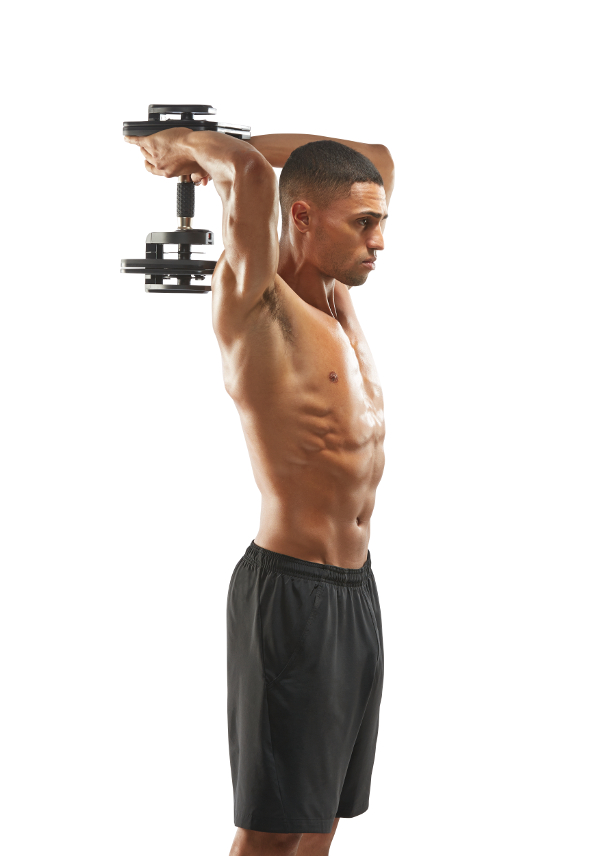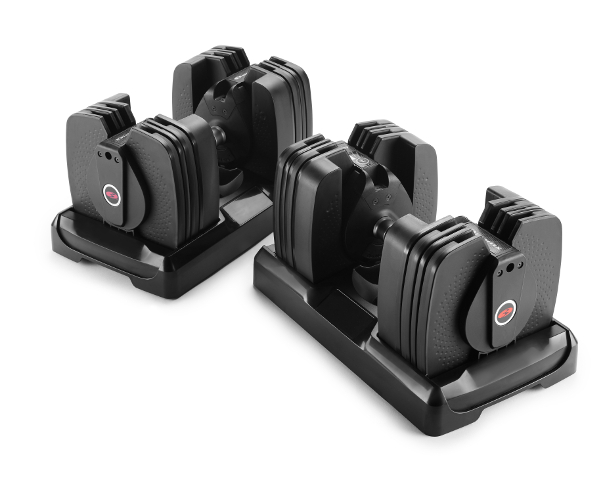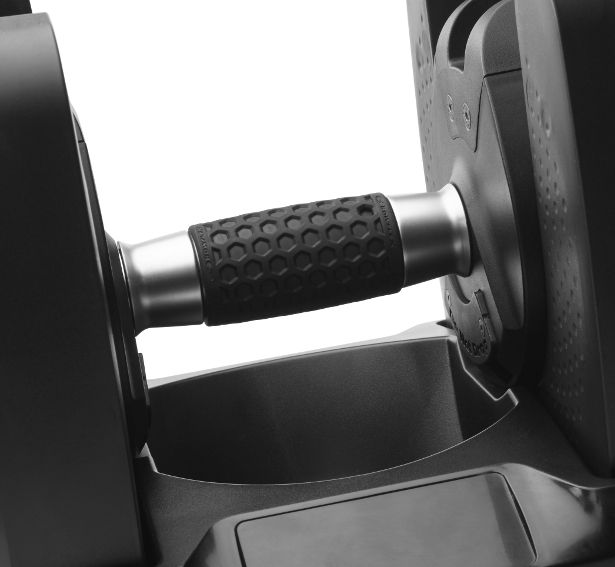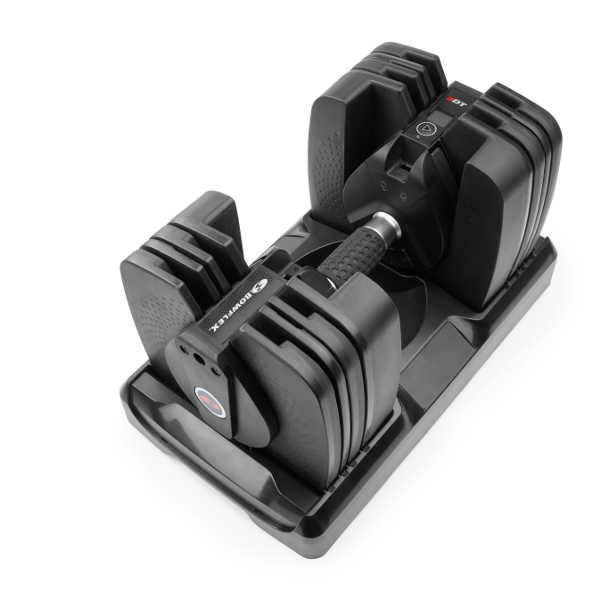 B4 (www.drinkb4.com/), a pharmacist-created vitamin supplement, was specifically designed to prevent post-drinking symptoms before they happen. By drinking a can of B4 shortly before your night begins, you're fortifying your body with the electrolytes, amino acids, vitamins, plant extracts, antioxidants and minerals to protect against alcohol's crash course through your system. These ingredients give you the metabolic energy to enjoy the night just as much as the morning after.
When you drink, your body flips to emergency mode. Your body can't store alcohol, so it wants to break it down and get it out ASAP. When your liver goes to work, it uses an enzyme called alcohol dehydrogenase to convert the alcohol into acetaldehyde. Unfortunately, acetaldehyde is toxic.
This is your next day demon – suave and charming though he may seem tonight, he'll have you praying for salvation in the morning if you consume too much. Alcohol acts as a diuretic, causing your body to flush fluids 3-4 times faster than it rehydrates. Though this gets the bad stuff out, it also purges your body of the electrolytes, vitamins, minerals, antioxidants and water that help you ward off the demons leaving you low on nutrients, dehydrated, and possibly clutching that porcelain god. That's how B4 came to life.
As an alcohol industry veteran, Dave Larue, dreamed of a remedy for the rough mornings that always followed nights he spent sipping the good stuff. He saw a huge opportunity to make something revolutionary. That's when he met, John Mansour, who is the pharmacist behind B4's formula.
After years of research, testing and tweaking, Dave and John's dream is now a reality, and it's called B4. The co-founders celebrated their one-year anniversary in December 2017, launching two new flavors, berry and grape.
Here's a video that explains how the product works.

Insta, Twitter, Facebook: @DrinkB4
Global luxury bath brand, Victoria + Albert Bath's Tombolo bath rack is the perfect gift for family, friends or your special someone on any occasion.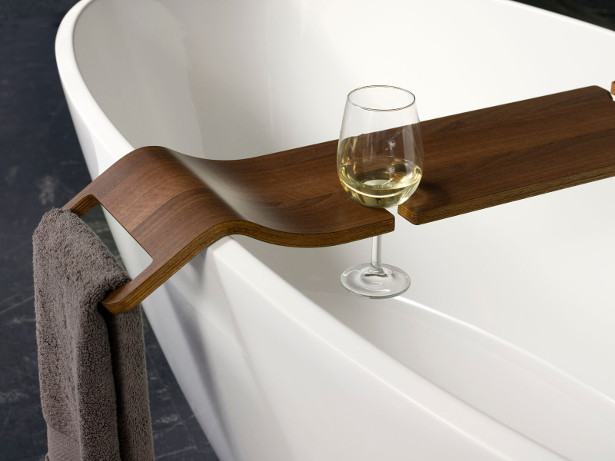 The rack's minimalist, contemporary design adds a chic element to your bathroom décor while offering a practicality to bathing. Ideal for a long relaxing soak, either on your own or shared, the Tombolo has two integrated spaces for wine glasses and a space to hold your towel. Complete with discreet non-marking glide strips beneath the rack, users are able to move the Tombolo smoothly along the bath surface without worrying about any marks left on the bath.
The Tombolo is available in Oak, Walnut or White laminate and two different sizes, giving you the option to mix and match the rack with your personal bathroom design. It's the perfect contemporary accessory for your freestanding bath, and the best way to add elegance to your space.
For more information on the Tombolo bath rack and other luxurious products available from Victoria + Albert Baths, please visit: https://vandabaths.com/aus/australasia/
This range is available in Australia through local distribution partners Luxe by Design and GRO Agencies.
Product Details
Product:
· Tombolo 08
o Measurements: 872L x 200W x 15D (mm)
o Suitable for: Mozzano, Ravello
· Tombolo 10
o Measurements: 972L x 200W x 15D (mm)
o Suitable for: Amalfi, Amiata, Barcelona, Edge, ionian, ios and Napoli
RRP: $545 AUD
'Bison Sport Jacket' : unitedbyblue.Com/discovery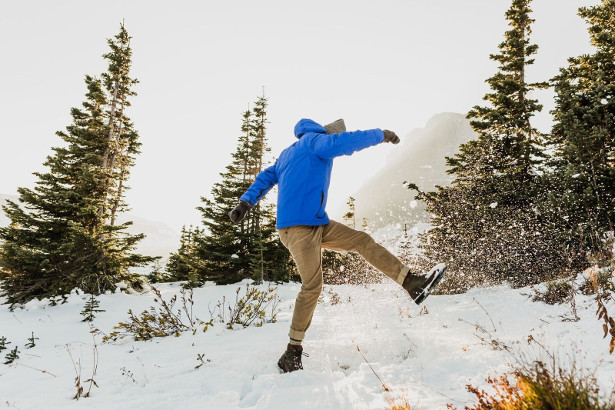 Our most active jacket yet, the Bison Sport Jacket is insulated with a specialized blend of sustainably sourced bison fiber and recycled polyester (we call it B100™ Fill) that's naturally moisture wicking, temperature regulating, and antimicrobial. Warm without the bulk, thanks to a drawcord at the waist that allows for a fitted, flattering silhouette. Recommended for hitting the slopes, navigating city streets, and really anywhere that the temperature dips between 0-40°.
The fiber that makes up the American bison's thick coat includes hollow outer guard hairs that are lightweight, compactable, and resilient — the very reason the bison population has withstood countless harsh winters. We harnessed the fiber's natural capacity for warmth to craft a high-loft, antimicrobial insulation that regulates temperature, wicks away moisture, and mimics the bison's ability to thrive in the cold.
Despite bison fiber's impressive insulation benefits, it's an underused and often discarded byproduct of the ranching industry. Our proprietary B100™ Fill is our attempt to change that. We've created our own supply chain to source, sort, and clean bison fiber, which we then blend with recycled polyester to create a lab-tested insulation with lightweight baffles to trap in warmth.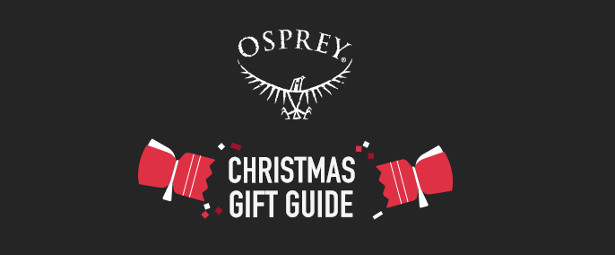 INSTAGRAM | FACEBOOK | TWITTER | YOUTUBE | PINTEREST
Find the Perfect Gift
Struggling to find the perfect Christmas gift for your outdoor obsessed loved one? We've created a list of the very best Osprey products to help you get them kitted out for their 2018 adventures.
Top Gift Picks
We've handpicked some of our most popular products across Backpacking, Travel and Everyday & Commute. These award winning packs offer a male and female specific version, allowing for a fantastic fit.
This Everyday & Commute series features an AirSpeed™ trampoline suspended mesh backsystem and Kickstand technology. The Pandion, and female specific Palea are top-of-the-range daypacks designed for active everyday use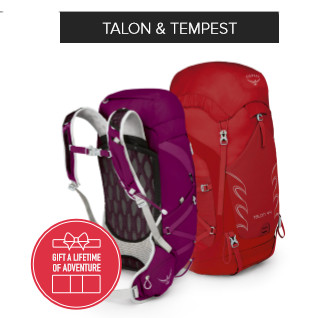 The iconic Talon & Tempest hiking packs are built for comfort and versatility, with unrivalled performance. Talon, and the female specific Tempest, are perfect for single or short multi-day hiking adventures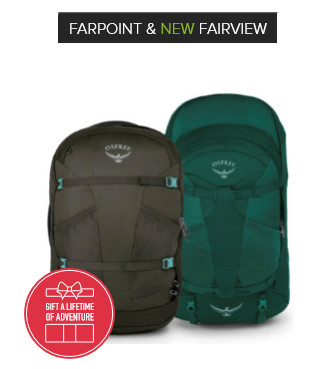 Farpoint and the new female specific Fairview are the perfect travelling companions, featuring the comfort and benefits of a travel backpack with the ease of packing and versatility of a suitcase.
Aether and the female specific Ariel come equipped with AntiGravity™ suspension. This, combined, with a Custom Mouldable hipbelt, creates exceptional backpacking packs for multi-day trips.
New
Osprey Gift Cards Our Gift Cards make a great present idea if you're not sure what to buy for the outdoor enthusiast in your life. Your lucky recipient can redeem their unique Osprey Gift Card code within their Account or at Checkout on any Osprey pack or accessories www.ospreyeurope.com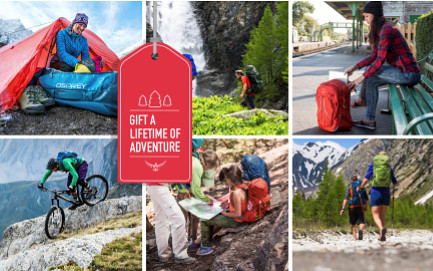 Stocking Fillers Santa has always known which little treats to place in Christmas stockings and these accessories are some of his favourites.
QuickLock™ Wallet
Designed with a unique closure system for maximum security and a hidden currency sleeve to keep your cash out of sight. It's also RFID Protective for added security in the contactless age.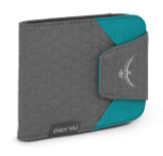 Ultralight Washbag Zip
Made from tough ripstop nylon the Ultralight Washbag Zip features a secure hook letting you hang it for easy access. We've also integrated a mirror so you can keep yourself groomed even in the remotest of regions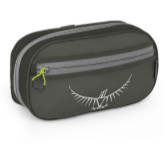 Ultralight Drysacks
Made from siliconised ripstop nylon, our Ultralight range of Drysacks are designed to keep your gear protected no matter how wet it gets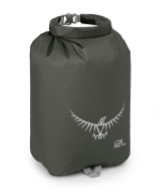 Boot Cube
Made from siliconised nylon, Boot Cube will easily slide in and out of your bag, whilst a wide opening allows you to fit yourboots in with ease.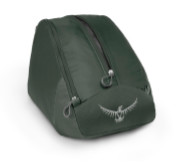 Winter Escape
Are you or a loved one escaping to warmer climates this Christmas? Or maybe you're looking for more snow on a winter break. We've pulled together the ideal Osprey winter escape package below.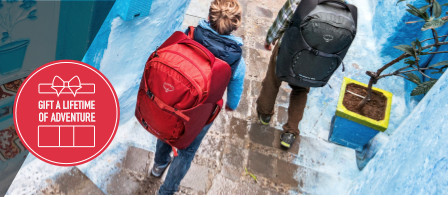 Sojourn
Whether you prefer to roll it on wheels or carry it like a backpack, Sojourn features everything you need to satiate your winter wanderlust.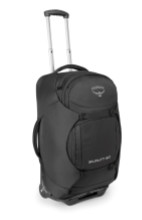 Ultralight Packing Cubes
Packing Cubes are designed to make packing for an adventure simple. They'll help keep everything in place inside your pack, whilst ensuring your clothing and gear stays organised and separated.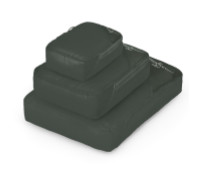 Ultralight Garment Folder
A siliconised nylon pouch designed to fit up to 7 collared shirts inside, the UL Garment Folder is a traveller's best friend.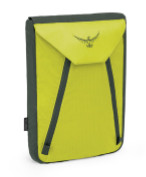 Ultralight Stuff Pack
Within seconds this lightweight backpack can be stuffed away into its own carry case, no larger than the size of an apple!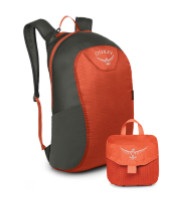 T'is the Season It wouldn't be Christmas if we weren't dreaming of snow. If you're preparing to head off-piste we have some great suggestions for your trip.
Kamber & Kresta
Kamber is the perfect skiing or snowboarding backpack for big mountain adventures, designed for challenging ascents, epic backcountry lines and comfortable piste cruising.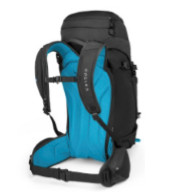 Hydraulics™ LT Reservoir
Skiing and snowboarding is thirsty work! Our reservoirs, compatible with our Kamber and Kresta series, will keep you hydrated throughout the day.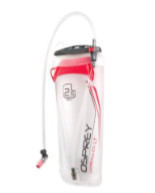 Hydraulics™ Insulated Delivery System
The Insulated Delivery System protects your water from the cold air while out on the slopes.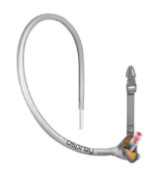 Ultralight Pack Liners
Made from siliconised ripstop nylon and designed for ease of use, our Ultralight range of Pack Liners are built to protect all of your gear from the elements.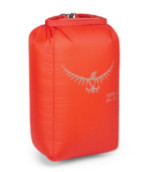 Here's to 2018 and all the adventures to come! To find out more visit www.ospreyeurope.com
Osprey was born in California, 1974, at the seat of a single sewing machine, with a head full of ideas and a desire to design & build innovative backpacks to the highest quality. Today Osprey products continue that pioneering spirit, being used on the highest mountains to the remotest islands and everywhere between.
Innovation • Quality • Packs • 1974
Some photos!
Cinego: an immersive personal 4K cinema housed in the lightest integrated headset ever built.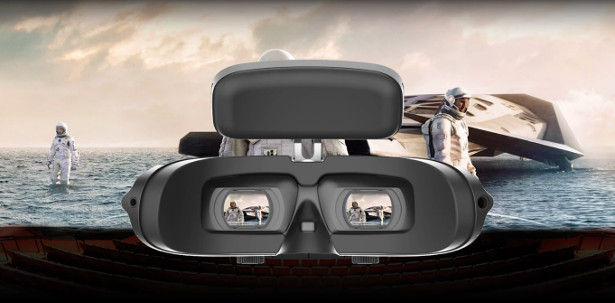 Designed with twin micro M-OLED screens, an intuitive Android OS with Wi-Fi & HDMI capability for seamless connectivity across all your devices. With a 4.5 hour battery life, Cinego is the most engaging way to enjoy your favourite content.
The Cinego puts you in your own personal theatre and displays a clear, precise, and sharp picture in 4K. You can stream YouTube, Netflix, and any movies you've saved to its internal memory or connect any gaming system and immerse yourself in everything from your PS4 to your Nintendo Switch.
Revel in total privacy provided by your own personal theatre. Just plug your headphones in, turn on Goovis Cinego and transform any room or seat in your home into an immersive and private theatre filled with your favourite content.
Goovis Cinego uses twin M-OLED 1920 x 1080 displays measuring 0.7 inches with a PPI of 3147. This means the Cinego has 7x the pixel density of larger M-OLED devices such as the iPhone X to provide you a clearer, smoother and more detailed picture quality.
The twin M-OLED displays were designed by SONY for the Cinego to provide you with the highest clarity and best visual experience we could.
Cinego has 32 GBs of Internal Storage, USB, WiFi or Bluetooth with smart Android system, and HDMI. With Cinego's adjustable vision range you can perfectly set your display for your eyesight to an accuracy of +/-0.33D. So you won't have to wear your glasses to enjoy your beloved content or have to deal with double vision, bad contrast, dizziness or eye strain again.
FROM SUCCULENT STARTERS, MOREISH MAINS AND DELICIOUS DESSERTS, TESCO HAS EVERYTHING A HOST COULD NEED TO HELP MAKE CHRISTMAS SPECIAL

Christmas has arrived early for the host looking to make an impression on guests this year. From traditional treats and twists on classics, to dinner party delights and alternative centrepieces, Tesco has a hassle free range of festive food and drink to whet your guests' appetites this Christmas.
FACEBOOK | TWITTER | YOUUTBE | PINTEREST | INSTAGRAM
STARTERS
Tesco finest* Langoustine & Salmon with Crème Fraiche Mousse – 90g, £3 Add charm to the Christmas dinner table this year with our finest* Langoustine & Salmon with Crème Fraiche Mousse. Poached Scottish Salmon blended with sweet langoustine and full fat crème fraiche makes an indulgent fish starter.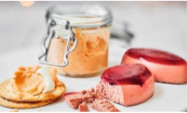 Tesco finest* Quenelle Chicken Liver Parfait with Sloe Gin & Cranberry Jelly – 30g, £2 Our finest* Quenelle Chicken Liver Parfait with Sloe Gin and Cranberry Jelly makes for an attractive addition to any dinner table. It features a rich and indulgent parfait with British chicken livers, double cream and cognac, topped with a sweet sloe gin and cranberry jelly.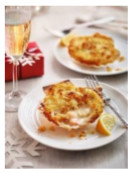 Tesco King Prawns & Scallops with Prosecco Sauce – 220g, £3.50 A hassle free starter that's cooked from frozen in just 25 minutes. Plump prawns and scallops are combined in a shell with a Prosecco sauce, all topped with crispy golden breadcrumbs.
MAINS
Tesco finest* Free Range Heritage Narragansett Turkey, £9/kg Working with our farmer for the last five years to bring back this elegant bird from the brink of extinction, our show-stopping Narrangansett turkey has wonderfully tender meat with a delicious, succulent taste. Slow grown for a fuller flavour and free to roam in open fields foraging on autumnal berries, this rare breed is raised in East Anglia to welfare standards approved by the RSPCA. Also available through 'Festive Food to Order'.

Tesco finest* British Three Bird Roast – 1.75kg, £30 Our impressive part-boned three bird roast is made up of duck, free-range turkey and free-range goose all reared on farms in the UK. This roast is expertly hand-cut and prepared by a small team of skilled butchers in their family-run business, which was established in 1971. Each rich gamey slice contains a stuffing made with outdoor-bred pork, Bramley apple, blossom honey and sage. It's easy to carve and topped with bay leaves for extra flavour. Also available through Festive Food to Order.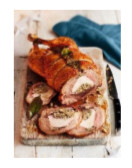 Tesco finest* Crackling Three Pork Roast – 1.5 – 1.8kg, £8/kg An alternative to turkey, this joint combines three flavoursome pork cuts which are hand rolled around each other – succulent pork belly, pork shoulder and a sweet pork, apple, cranberry and honey stuffing. The inner cuts cook more slowly due to how heat penetrates the joint, which maintains the moisture of the meat and results in a more tender eat.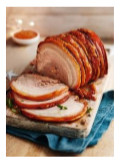 Tesco Crackling Gammon Joint with Maple & Bourbon Glaze – 2.8kg, £5.50/kg Make your guests' mouths water this Christmas with this impressive and flavoursome centrepiece. Simple to cook and partially de-boned to make it extra easy to carve, its sweet and sticky maple and bourbon glaze caramelises in the oven for an extra crispy crackling. During cooking, the meat w ill pull away from the bone, resulting in a French-trimmed effect.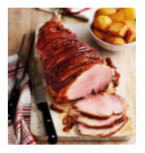 Tesco finest* Bucks Fizz Sweet Cured Ham Joint – 900g, £12 A fusion of two Christmas classics and exclusive to Tesco, this ham joint features sweet cured British pork marinated with tangy orange juice and sweet Prosecco and is finished with a Bucks Fizz gold shimmer and candied orange glaze. Great to enjoy throughout the festivities.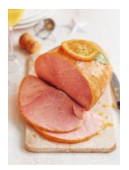 Tesco finest* Scottish Salmon Side with a Mulled Cranberry Glaze – 580g, £10 Perfect to add a visual splash of colour to any festive feast, our finest* Salmon Side is topped with caramelised oranges which deliver just the right level of sweetness to the succulent salmon. A tart, mulled cranberry glaze, made with ruby port and red wine, cuts nicely through the rest of the flavours. Also available through Festive Food to Order.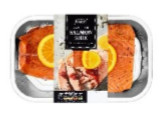 Tesco Portobello Mushroom Wellington – 500g, £3 A vegetarian alternative to the classic Beef Wellington, our Portobello Mushroom Wellington cooks from frozen in just 40 minutes. It is filled with a perfect mix of creamy mushroom and spinach with bursts of sweet cranberry, encased in a rich puff pastry with a cranberry and parsley crumb.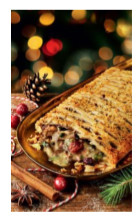 DESSERTS
Tesco finest* 4 Belgian White Chocolate, Heritage Raspberry & Prosecco Baubles, £10 These Belgian chocolate delights, fashioned to look like antique Victorian baubles, make a beautiful addition to any buffet or after dinner spread. A rich white Belgian chocolate decorated shell is dusted with a lustre and hidden inside is a light Prosecco mousse, encasing a smooth heritage raspberry sauce.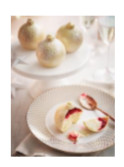 Tesco finest* Belgian Chocolate and Caramel Filled Trees 4pk, £10 Get everyone around the dinner table involved with our festive desserts. Shaped like Christmas trees and finished with an elegant green lustre, simply tap to reveal a secret filling of smooth, silky caramel and a light Belgian chocolate mousse with vanilla fudge pieces and honeycomb, on top of a brownie base. An easy yet elegant way to add some theatre to any Christmas table.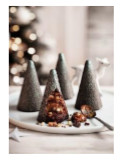 Tesco finest* Sicilian Lemon, Belgian White Chocolate & Heritage Raspberry Bouche, £12 A light way to finish any Christmas dinner, this dessert perfectly pairs a fruity Sicilian lemon mousse with a thick tart heritage raspberry centre. It's topped with a creamy white chocolate ganache and decorated with chocolate snowflakes and whole sweet raspberries. Also available is our Tesco finest* Belgium Chocolate, Honeycomb and Caramel Bouche which is a great alternative for chocolate lovers.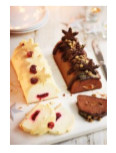 Tesco finest* Special Delivery Cake – 1.5kg, £15 Packed full of juicy plump vine fruits, glacé cherries and festive spices steeped in oak-aged Cognac and cherry brandy, this Christmas cake is iced to create a gift-bag effect. It features intricate snowflake detailing and is topped with glazed fruit and nuts. Perfect with a cup of tea once the Christmas lunch has gone down!

CHEESE
Tesco finest* Truffle Brie – 135g, £2.50 A creamy French Brie layered with luxurious Italian black truffle. The delicate flavour of the brie is balanced with a natural earthy taste from the truffle and is set to be the star of your Christmas cheese board this year.

FESTIVE DRINKS
Tesco finest* Bottle Aged Negroni and Tesco finest* Bottle Aged Espresso Martini Cocktail – 70cl, £15 each
Developed by Tesco Mixologists, our finest* bottle aged cocktails are mixed from top quality ingredients and are ready to shake or pour straight from the bottle. Serve over ice and garnish to impress your guests with all the finesse of the best bartender in town, no mess or stress. Our Negroni, characterised by gin aromatics, is a bitter-sweet Italian classic and the perfect aperitif. Partner with our Tesco finest* Espresso Martini for a sophisticated after dinner drink and complete your dinner occasion.
In response to the growing trend for low and no alcohol products, Tesco has developed three lowalcohol wines, each containing less than 0.5% alcohol and are produced by a gentle process which extracts alcohol but not flavour.
Tesco Low Alcohol Sauvignon Blanc – 75cl, £3 The grapes for our low alcohol Sauvignon Blanc are carefully selected from sunny Spanish vineyards and picked at night to retain freshness, resulting in this light and citrusy Sauvignon Blanc which pairs perfectly with turkey.

Tesco Low Alcohol Cabernet Tempranillo – 75cl, £3 Our low alcohol Cabernet Tempranillo is made by an independent family owned company in Spain. High quality Cabernet and Tempranillo grapes are used to make this spicy and smooth medium red, which is delicious with cold meats and cheeses.

Tesco Low Alcohol Garnacha-Rosé – 75cl, £3 Grown under the intense Spanish sun which helps develop the ripe flavours of fragrant raspberry and strawberry, this Garnarcha-rosé can be enjoyed chilled on its own, or with seafood.


Team GB athletes ready to seize Winter Olympics chance
A shocking 10.8% of the Russian team have been permanently suspended.

Elise Christie is now set to repair her Sochi heartbreak in PyeongChang.
Sochi 2014 gold medalist Lizzy Yarnold looks set for even more success.
Katie Ormerod will be the one to watch when it comes down to snowboarding.
Scotland is the most popular birthplace for next year's GB curling squad.
IOC President Thomas Bach's bombshell decision to ban Russia from the 2018 Winter Olympics has shocked everyone, just 65 days out from the tournament.
Although athletes who can prove they are clean will be allowed to compete under a neutral flag, at least 25 Russian athletes have been banned from competing for life.
The shocking announcement could really benefit Britain, however, with plenty of Team GB hopefuls looking to up their performance from Sochi and take Russia's newly vacated medals.
British Olympic Association Athletes' Commision Chairman Ben Hawes shares this sentiment, stating his hope that the decision should "give our athletes the confidence that they line up in a clean competition against the best in the world."
With strong performances again expected from gold medalist Lizzy Yarnold, skating world champion Elise Christie and snowboard champion Katie Ormerod, the strength of the up-and-coming young UK athletes is a real cause for national enthusiasm.
An exclusive Winter Olympics guide created by winter holiday provider Crystal Ski, reveals the latest news and key figures on Team GB. Using data from the past three Winter Games as well as world championships and tournaments, the guide highlights the one's to watch and predicted medallists.
Winter Games Are Coming also highlights the hotspots in the UK suggesting that location correlates with a future in athletics.
Ones to watch
Qualifications are looking positive for Elise Christie, who recently won her first gold medal at the short track speed skating World Cup. Earlier this year, Christie also became the first woman to secure the gold at the World Championship.
Sochi 2014 gold medalist Lizzy Yarnold also seems to be set for success in 2018, as she recently took home the bronze medal at the International Bobsleigh and Skeleton Federation World Cup.
What's more, Snowboard champion Katie Ormerod has also been noted as one to watch in the guide, as she won a big air World Cup event in Moscow last season. She also took home the slopestyle bronze at the X Games in Aspen last January.
Geographically, Scotland are a region of success, as they have produced Winter Olympic silver and bronze curling medalists at the games in Sochi 2014. The male and female curling teams are currently in training with the goal of taking home a medal at PyeongChang in 2018.
Winter Games Are Coming also revealed that Eve Muirhead and Kyle Smith are the ones to watch at the games, as they are predicted to guide their teams to victory.
To view all the hotspot locations and the ones to watch in PyeongChang 2018 visit: https://www.crystalski.co.uk/winter-games/
Do the same Christmas presents and standard stocking fillers get you down?!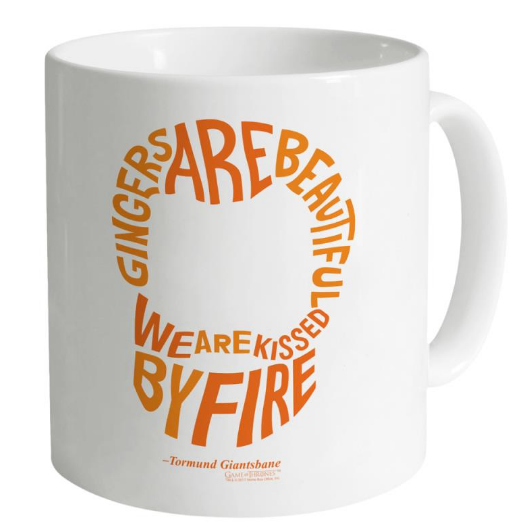 Well look no further as we've found the most incredible unique gifts for all Game of Thrones fans. Head to the HBO Shop to get all your last minute Christmas shopping done or to quickly update your Christmas wish list!
You'll find Game of Thrones Monopoly, House Stark Christmas stockings, a Westeros and Essos antique map and Game of Thrones themed everything, from shot glasses and champagne flutes to hoodies, T-Shirts and egg cups. We especially love this Game of Thrones 'Gingers are Kissed by Fire' Tormund Mug.
Tormund Giantsbane, a renowned leader and raider among the Free Folk, is friend and ally to Jon Snow, the recently crowned King in the North. Raising this mug to Tormund, which features his very own quote "Gingers are beautiful. We are kissed by fire", is not only the perfect way to pay tribute to his legend but also the best way to surprise someone with the perfect gift this Christmas.
To look at all the fantastic merchandise available at the HBO Shop head to: www.hbostore.co.uk
Be prepared to be unprepared for what you will witness. Genuinely Impossible is…well… Genuinely Impossible.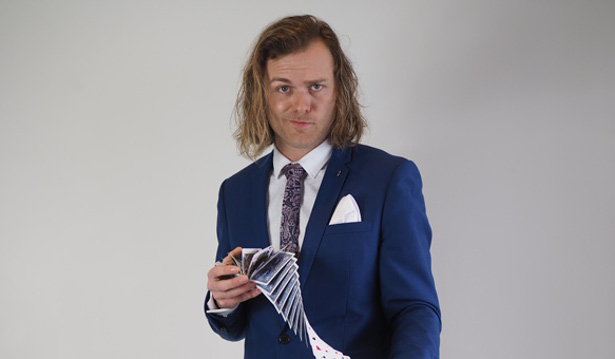 If you want to see some real Harry Potter sh*t come and experience a night of truly unexplainable feats of magic that will leave you questioning what you thought was possible.
Magician Lawson Reeves has a unique style of illusion and improvisation that incorporates his quick wit, sarcasm, dry humour and showmanship to bring audiences a captivating magic show the likes of which they have never seen.
-Don't forget to bring a brain condom because you will be mind f*cked by Genuinely Impossible!
"this show is definitely worth a look." – ★★★★ The Funny Tonne, 2017
"the magic is superb… phenomenal talent. Highly recommended." ★★★★ The Funny Tonne, 2017
"genuinely impossible" Milk Bar, 2017
"This is top draw magic by anyone's standard with a healthy serve of laughs on the side." The Funny Tonne, 2017
"natural gift for improv." Milk Bar, 2017
"Highly engaging." The Funny Tonne, 2017
Nokia Steel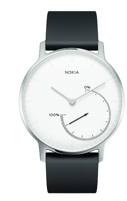 Activity tracker helps you move more, feel better and sleep better. No charging involved and no buttons to press.
Steel automatically tracks everything via our patented Connected Movement™ Technology and syncs the info to your app to give you in-depth metrics, personal coaching and more.
RRP: $229.95
TURKEY SOUVLAKI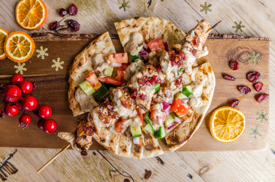 As the temperature drops this winter, The Real Greek brought a taste of the Mediterranean to the UK with its version of the much-loved Christmas sandwich – the Turkey Souvlaki. Available in all sites, the Christmas special feature succulent turkey skewers on a bed of crunchy cucumber, tomato and onion salad. Topped with a festive sundried tomato and orange dressing and a cranberry red wine reduction – all served on a traditional open flatbread, or wrapped up to takeaway, for just £6.25.
The Real Greek has also launched a delicious, seasonal Christmas Menu that features Honey Glazed Pork served with crushed new potatoes, ladolemono leeks and chantenay carrots; Turkey Breast on a bed of cranberry and sultana saffron rice, with sundried tomato and orange dressing with a cranberry red wine reduction; Lamb Cutlets served on a bed of warm green pea fava puree, chantenay carrots and a cranberry red wine reduction; and Grilled Vegetable and Sweet Potato Stack on a bed of garlic tomato sauce, served with feta* and kale crisps.
For those who wish to really indulge this holiday season, The Real Greek's Christmas Menu offers an alternative to the traditional Christmas pudding, with its smooth Caramel and Pecan Cheesecake, rich Chocolate Mousse Cake, sticky Baklava, as well as luxury Ice Creams and Sorbets.
The Real Greek's Turkey Souvlaki will be available throughout December whilst the Christmas Menu is available until 7th January 2018, in all fourteen restaurants across the UK. The Real Greek also has a meze style Party Menu, available all year around, starting from £10.95pp.
SNOWBALL GNOCCHI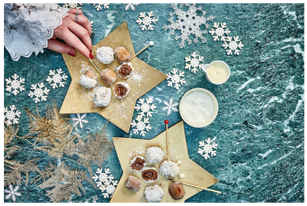 To celebrate the turn of seasons, ASK Italian has launched Snowball Gnocchi, a festive twist on their signature Baked Chocolate Gnocchi, just in time for Christmas. The arrival of Snowball Gnocchi follows a customer taste test that took place in September, where diners were invited to try three types of dessert gnocchi to feature on the Winter Menu. With Snowball being the clear favourite, ASK Italian is excited to be launching it in time for the festive months, along with their Christmas menus.
Available in all ASK Italian restaurants, the new simply delicious dessert arrives in the form of their popular Nutella-filled Baked Chocolate Gnocchi now with white chocolate sauce and snowy desiccated coconut for dipping and dunking.
For those looking to book the perfect Christmas get together with family and friends, ASK Italian offers the ultimate festive set menus, each of which includes three courses plus a complimentary glass of Prosecco. Guests can order from the Festivo Menu for £19.95 that features popular dishes from Mushrooms Al Forno to Fettuccine Bolognese or the Super Festivo Menu for £24.95 that features some of ASK Italian's NEW dishes including Pumpkin Arancini and Tortelloni Mortadella.
And to make sure no one misses out on the cheer, ASK Italian has a special Vegan Festive Menu for £18.95 that includes scrumptious offerings such as Baked Dough Balls and a Mixed Vegetable & Lentil Spaghetti Bolognese. Their Non-Gluten Festive Menu for 19.95 features Burrata Caprese and plenty of non gluten pizza and pasta options to enjoy.
Further to the festive set menus, guests can order the Christmas specials from the main menu – Prima Pizza Natale, a pulled pork belly porchetta pizza with smoked scamorza cheese, spinach and roquito pepper pearls (that look like mini baubles!), as well as Tortelloni Mortadella, hand crafted pockets of pasta filled with Italian Mortadella sausage, served in a creamy cheese sauce. For those with a sweet tooth the Chocolate Orange Bomba is a delicious parfait bomb filled with a zesty orange and passion fruit filling covered in chocolate sauce – YUM!
The new Snowball Gnocchi dessert features on ASK Italian's Festivo and Super Festivo menus or can be selected from the main menu for £5.95 in all restaurants across the UK.
Two in five (40%) of American parents say they don't consider eye safety when buying toys for their children. This holiday season, the AOA wants parents to re-consider this and open their eyes to an often-overlooked hazard: eye injuries. Here are some tips to prioritize eye health and safety this holiday season:
Protect your peepers: Like helmets for biking and knee/elbow pads for skateboarding, glasses or goggles should always be worn when using toys that shoot projectiles, even foam objects
Keep an eye out: Supervise children as they play with more common toys that could result in injury, such as light sabers, wands/swords or even colored pencils
Give your eyes a break: If gifting tablets, cell phones or gaming systems, remind friends/family to practice the "20-20-20" rule to avoid digital eyestrain from smartphones and handheld games which can cause headaches, blurred vision or dry eyes. Take a 20-second break to view something 20 feet away every 20 minutes
If an accident happens: Contact your local doctor of optometry if an eye injury occurs and requires an examination, but remember: do not touch the eye, do not remove any lodged items/debris or use any medication unless directed by an O.D.
Check your list twice: If you're stumped on what gifts to give, check out the AOA's list of children's toys that actually help develop visual skills. A win-win!
A Ferry Merry Christmas Gift!
Mersey Ferries launches two unique gift vouchers for their renowned Manchester Ship Canal Cruises and Summer Evening Cruise, to float your boat this Christmas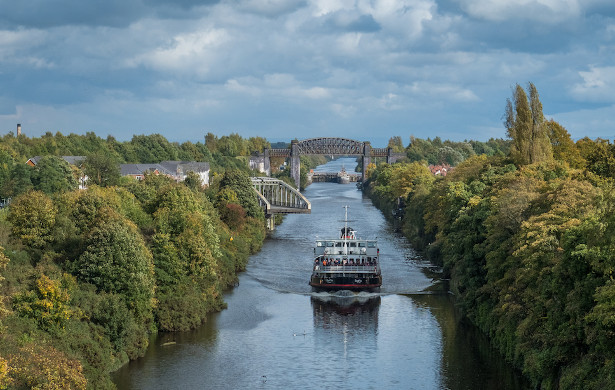 For the first time, gift vouchers are available for the Summer Evening Cruise
programme and can be exchanged for a ticket on any scheduled cruise during 2018
The much- loved Manchester Ship Canal Cruise gift voucher is also back, thanks to its popularity last year
A cultural experience with a difference could be hiding under the Christmas tree this festive season, as Mersey Ferries launches two Christmas gift vouchers for its spectacular 2018 cruise programme.
Gift buyers can choose between the ever-popular Manchester Ship Canal Cruise, which offers a relaxing six-hour journey along the North West's most famous canal or opt for one of the Summer Evening Cruise sailings, which includes live music from local artists.
The Mersey Ferries gift vouchers are the perfect Christmas gift and will provide an experience to remember and cherish during 2018.
Manchester Ship Canal Cruise
Looking for a standout gift with a difference for your loved ones this year? A voucher to travel on one of Britain's most recognised canals, might be just what you're after!
The award-winning Manchester Ship Canal Cruise with Mersey Ferries is the perfect Christmas present for those who love to take in the sights and enjoy quality downtime.
Travelling 35-miles along one of the world's most famous waterways, the six-hour cruise between Liverpool and Manchester takes in spectacular scenery leaving passengers with an overwhelming appreciation of how the canal's construction shaped the North West of England. A fascinating live commentary on board the ferry tells the story of the canal and how it was built and impacted families and businesses throughout the years.
On board, there is a bar selling light snacks and refreshments. Once the canal cruise has finished, guests will be returned to their point of departure by coach transfer.
Gary Evans from Mersey Ferries said: "if you know someone who would love the chance to a cruise along a world famous canal and a relaxing day out, our Manchester Ship Canal Cruise gift voucher really is the ideal present. It's a wonderful experience which creates lasting memories to cherish throughout the year."
The gift vouchers are priced at £42 each and can be exchanged for a ticket on any scheduled cruise during 2018. Cruises are suitable for guests aged 16 and above.
For further information about the Manchester Ship Canal Cruise gift vouchers please visit merseyferries.co.uk/giftvouchers
Summer Evening Cruises 2018
Due to the stellar success of the packed 2017 Summer Evening Cruise programme, Mersey Ferries has announced it will be bringing the sailings back for the 2018 season and for the first time ever, gift vouchers for the cruises can be purchased in time for Christmas!
Following popular demand, the cruises which feature live entertainment, a licensed bar and refreshments, alongside spectacular views of Liverpool's unique UNESCO World Heritage waterfront, are running again throughout the summer 2018 season.
Gary Evans continued said: "Each cruise offers something completely unique to ensure passengers truly experience a memorable night of entertainment with a twist on Liverpool's iconic River Mersey. So, have a dance, get a drink and experience an unforgettable night with friends or family. Our Summer Evening Cruise voucher really is a great way to get Christmas boxed off this year and offers real value for money!"
Summer Evening Cruise gift vouchers are priced at £14.95 per person for a two-hour sailing with live music by local artists. They can be exchanged for a ticket on any scheduled Summer Evening Cruise during 2018 and make the perfect present for anyone who enjoys live entertainment and a night out with a difference!
For further information about the Mersey Ferries' Summer Evening Cruise gift vouchers please visit merseyferries.co.uk/giftvouchers
Cruises are suitable for guests aged 16 and above.
Brrrr, it's COLD outside and whilst many of us across the country might have enjoyed lots of fun and games in the snow at the weekend, the effects of Storm Caroline on our indoor air quality is no laughing matter!
With some parts of the country on a yellow weather warning alert and the cold snap set to last for the next couple of days, many of us will be taking refuge in the warmth of our homes. With indoor air being up to 40% more polluted than outdoor air, Awair CEO, Ronald Ro provides his do's and don'ts for breathing clean and healthy air over the next few days:
Don't light the wood burner – Sadiq Khan recently called for a ban on wood burning fires due to the high levels of fine air particles they emit. With an estimated 200,000 Brits installing a burner into the home each year, fine air particles can lead to coughing, sneezing, irritation of the eyes and asthma attacks.
Do keep partition doors open – It might be tempting to keep warm air in whilst snuggling down to some Netflix, however closing doors inside can lead to a build-up of CO2 in the home. With high CO2 levels affecting concentration and sleep it's important to let air circulate throughout the home at all times.
Don't burn the candle at both ends – Burning candles during the cold snap can make the home feel Christmassy and cosy, but it's at a dangerous cost. When burned, scented candles release a cocktail of dangerous chemicals into the air, including benzene. If you want your home to be safely scented without candles, try pure essential oils instead.
Do invest in smart tech – Products such as Awair allow homeowners to track toxins and chemicals whilst providing personalised recommendations to help individuals stay safe and healthy. Alerting users as soon as variables such as dust, CO2, humidity, VOCs and temperature reaches dangerous levels, Awair is the ideal product to have in a household of children and the elderly as they are most effected by poor air quality.
If you're planning any features relating to air quality or would like to take a closer look at Awair's toxin tracker, please do not hesitate to contact us. Experts and more information is available on request.
Available now for £179 from getawair.com
Awair is an elegant device that tracks toxins and chemicals in the air while providing personalised recommendations to help individuals stay safe and healthy. Ideal for use in the home, nursery and office, Awair's intelligent sensors boost wellness, sleep and productivity as well as manage allergies by monitoring and providing relevant tips to improve air quality. Awair also connects with smart products like Nest, Amazon Echo, Google Home and IFTTT to automatically optimise your air throughout the day. Easy to use and set up an air quality score is clearly displayed on the device or on an app, where improvements can be tracked over time.
Coyote Electric Grill
The Electric Grill is a versatile indoor/outdoor grill that can be placed on a pedestal, table top or built into an island. With the Electric Grill (Model. C1EL120SM), grilling can be enjoyed in the smaller spaces of a city apartment. The Electric Grill is priced at $799 and the pedestal is $199.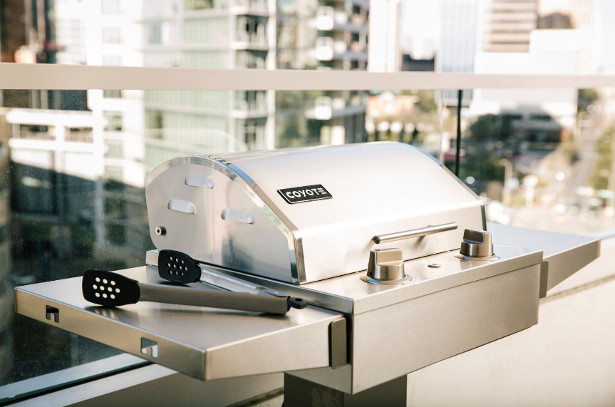 OROS
OROS is an outerwear apparel company that insulates its gear with aerogel, the same stuff NASA uses to insulate the space suits, to keep you warm without the bulk or layers. Recently named to this year's Forbes 30 under 30 list for Retail and Ecommerce!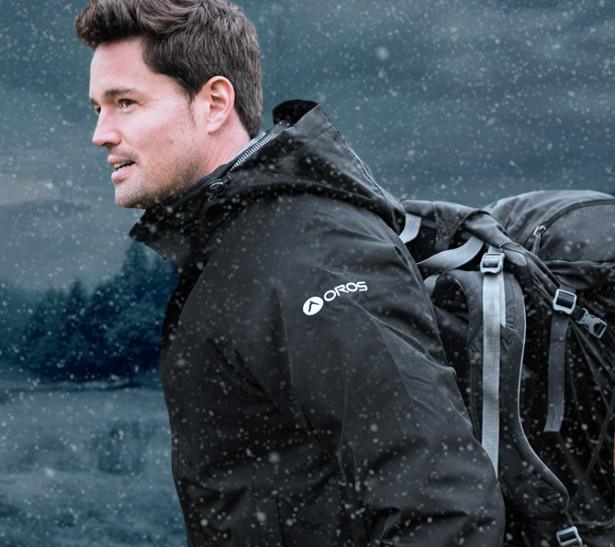 Honey Balsamic-Glazed Ham with Garlic Kale and Smashed Potatoes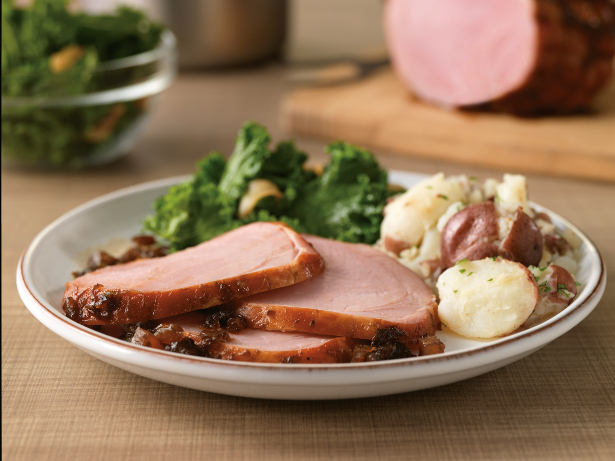 With unparalleled flavor and versatility, pork is the gateway to new flavor exploration. This holiday season, the National Pork Board has teamed up with Chef Jose Mendin, award-winning chef at Pubbelly Noodle Bar in Miami, Florida, to share some of his favorite pork dishes.
This recipe combines pineapple with honey and balsamic for a flavorful ham that's paired with easy garlic kale and smashed potatoes.
Honey Balsamic-Glazed Ham with Garlic Kale and Smashed Potatoes
Ingredients:
3 pounds boneless ham
1/2 cup water
8 ounces crushed pineapple packed in juice (2/3 Cup Pineapple, 1/3 Cup Juice)
1/2 cup honey
1/2 cup balsamic vinegar
2 tablespoons unsalted butter
2 tablespoons soy sauce
1/2 teaspoon fresh thyme
1/4 teaspoon dried thyme
1/2 teaspoon black pepper
3 pounds small red potatoes (Scrubbed But Unpeeled)
3 tablespoons unsalted butter
1 1/2 teaspoons kosher salt
1/4 teaspoon black pepper
2 tablespoons fresh parsley
1 1/2 teaspoons dried parsley
2 tablespoons fresh parsley
2 tablespoons extra-virgin olive oil
2 cloves garlic (Sliced)
2 pounds kale leaves (Or Baby Spinach, Chopped)
1/2 teaspoon kosher salt
1/4 teaspoon black pepper
If you're interested in more great ways to prepare pork, check out PorkBeinspired.com for great meal tips and recipes!
Rescued British 'Lockyer Sporting Antiques' – the ultimate Christmas gift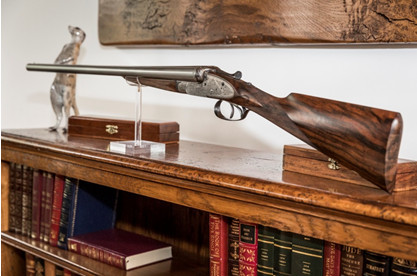 Photo shows a W. Richards 12-bore Sidelock, made in 1905, priced at £6,380.
A historic gun that was used to protect coaches on dangerous journeys through the Wild West is just one of the sporting antiques that Lockyer of England has turned into a piece of sustainable artwork – making a unique gift for the festive season.
When the company founders saw a pile of 100 year-old sporting arms beyond economic repair, they vowed to try to find a way to rescue their heritage, history and craftsmanship. Coupled with the growing trend for sustainable art, Lockyer is passionate about restoring and transforming them into unique pieces of art.
The 'Lockyer Sporting Antiques' are priced to suit diverse Christmas gift budgets, starting at £3,120 for an Army and Navy 12-Bore Boxlock, rising to £14,270 for a pair of Joseph Lang & Son 12-Bore Sidelocks. Each comes in a beautiful case, with a description of its unique history.
Managing director George Champ said, "I saw these beautiful, British side-by-sides as works of art and we are rescuing them and uncovering their history so that other people can enjoy them. We want people to appreciate each antique for its craftsmanship and artistic value because these are part of our sporting history – they are up to 140 years old."
Earlier this month, Lockyer secured two retail partners, luxury antiques gallery Nicholas Brawer, based in Madison Avenue, New York, and interiors specialist De Jong Interieur, in Eindhoven, The Netherlands. They are also stocked by Lady's Wood Shooting School, Bristol, UK.
George was particularly struck by the beauty of some of the intricate engravings on the 'sporting antiques' – many made in the mid to late 1800s and each concealing an interesting history.
Once a vintage sporting arm has been discovered by Lockyer, it is painstakingly restored – a highly-skilled process taking many weeks. It is also de-commissioned, deactivated and then certified by the Proof House, the national organisation which tests sporting arms for safety. Although it can no longer be fired, it can still 'dry fire', without destroying the appearance or patina and makes it legal to own and display the 'Lockyer Sporting Antique' at home.
A team of experts carry out any repairs and restore and enhance the 'lock and action', which often feature delicate hand-crafted engraving. The barrel is taken back to its original steel form and given a corrosive-resistant finish of either original clear, graphite black, burnt bronze, silver or matt gold and reduced in length to 24in – that of an original coach gun. Every 'Lockyer Sporting Antique' is then fitted into its presentation wooden case, which contains its 'Proof' certificate and provenance.
The rescued sporting arms are discovered worldwide, as well as people inheriting them. Lockyer, with bases in Dorchester, Dorset, and Bexhill in East Sussex, has already started receiving private commissions to turn the bequeathed antiques into works of art.
George said: "It's great to think we are literally saving the beauty and revealing the history of these sporting arms for future generations to enjoy. There's a real desire for upcycling, so finding a new life for these pieces of history is also meeting a growing demand to reduce waste and to restore.
"Each one would have been painstakingly hand-made by a team of master craftsmen, sometimes taking over a year to make. The maker and engravers' artistic style is reflected in each of these sporting antiques, so turning them into a historical piece of art for people to appreciate seems a very fitting tribute."
Lockyer Sporting Antique Facts:
The first gun Lockyer bought was an original coach gun belonging to Wells Fargo and would have been used to protect their coaches on dangerous journeys through the American Wild West.
The most beautiful part of a sporting arm is the hand-engraved steel 'sidelock' plate that houses the original lock mechanism, called the 'lock-plate'. Working more than a hundred years ago, these little-known craftsmen engraved beautiful images of sporting dogs, game birds and decorative scrolls.
Skilled engineers, machinists, engravers, stockers and actioners spent hundreds of hours in workshops perhaps producing no more than 20 or 30 of these characterful British sporting antiques in their whole working lives.
Talented British gun inventors like Charles Boswell, William Greener and William Wellington Greener were instrumental in shaping the history and models of not only guns, but also other engineering developments. Frederick Beesley was known as 'The Inventor' to the London gun trade, such was his impressive ability. However he never harnessed his talent in a business sense and is not recognised as well as some of the other London makers.
As well as one of the finest creators of sporting shotguns, William Greener invented an improved miners' lamp, a self-righting lifeboat and level crossing gates. His son, William Wellington Greener, became an accomplished writer and developed miniature rifles for target shooting. Charles Boswell is renowned for his contribution to sporting and military guns.
For higher res images please go to Lockyer images or for more information watch our introductory video http://bit.ly/2s8PifY .
Visit www.lockyerofengland.co.uk, contact info@lockyerofengland.co.uk or call +44 (0) 1978 896 526 & follow us on Instagram and Facebook
FANTASY TO DEBUT 2018
'BLACK & WHITE AND NUDE ALL OVER'
Annual Calendar, Photographed by Oscar Picazo, Channels Classic Hollywood Sex Appeal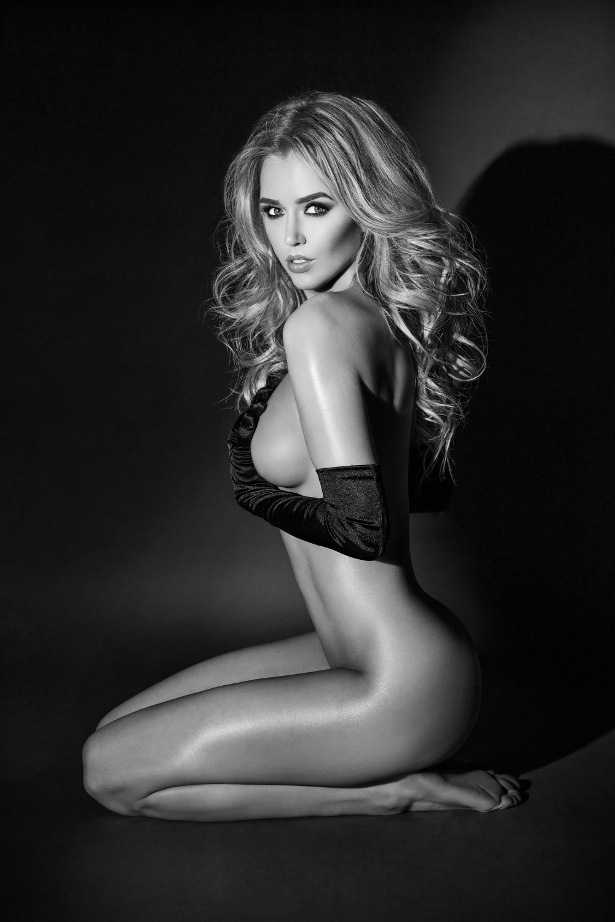 Tweet it: The ladies of @FANTASYLuxor will debut the 2018 "Black & White and Nude All Over" calendar on Oct. 24th. #Calendar #Vegas #FANTASY
LAS VEGAS – Channeling the timeless glamour of classic Hollywood, the ladies of FANTASY will debut the show's 2018 calendar, "Black & White and Nude All Over," on Tuesday, Oct. 24.
The release of the calendar coincides with the show's 18th anniversary at Luxor Hotel and Casino, where FANTASY has remained the top Las Vegas revue for much of its run. The "Black & White and Nude All Over" calendar was photographed by renowned photographer and stylist Oscar Picazo, who shot the stunning showgirls in timeless black and white imagery.
"This year's calendar is classically sexy," said Anita Mann, producer and director of FANTASY. "Oscar Picazo beautifully styled each of our show's performers like glamorous Hollywood movie stars, and the photographs are absolutely mind blowing."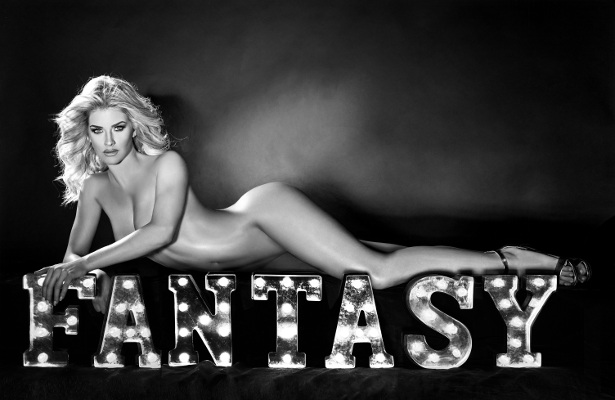 The 2018 "Black & White and Nude All Over" calendar, priced at $20, will be available for purchase at various retail locations throughout Luxor, including the Atrium Showroom, and on FANTASY's website, fantasyluxor.com. The ladies of FANTASY will host a series of calendar signings leading up to the holiday season, making the 2018 calendar the perfect gift or stocking stuffer.
To join the "Black & White and Nude All Over" interest list before the calendar goes on sale, email showgirl@fantasyluxor.com with the subject line "Calendar Exclusive."
With the release of the calendar, FANTASY will also be donating a portion of the proceeds to benefit the Nevada Society for the Prevention of Cruelty to Animals.
About FANTASY
Approaching 18 successful years on The Strip, FANTASY was named "Best Female Adult Show in Las Vegas" by InVegas in 2016, received the silver award for "Best Female Revue" in the 2016 Las Vegas Review-Journal's "Best of Las Vegas" poll, "Best Showgirls" in the 2015 and 2012 Las Vegas Review-Journal's "Best of Las Vegas" poll and a recipient of the Las Vegas Weekly "Best of Vegas 2014" awards. Dynamic lead singer Lorena Peril adds an exciting and unforgettable element with amazing powerhouse vocals, taking center-stage alongside a talented cast of beautiful dancers. Popular among singles and couples alike, the always-evolving, sexy production showcases 15 high-energy numbers set to a variety of today's top music genres. While the gorgeous dancers lure guests into their wildest fantasies, comic relief Sean E. Cooper keeps audiences on its toes with his spot-on impressions of some of pop culture's most recognizable personalities.
Fans may follow FANTASY on Twitter and Instagram @fantasyluxor or like FANTASY on Facebook at facebook.com/FantasyLuxor.
About Luxor Hotel and Casino
One of the most iconic hotels on The Strip, the Luxor pyramid invites curiosity while its interior rewards visitors with equal parts excitement, mystery and intrigue. This 4,405-room resort features a wide variety of entertainment including the newly reimagined Blue Man Group, Criss Angel's MINDFREAK LIVE, the provocative adult revue FANTASY and the hilarious comedy of Carrot Top. Luxor provides an unparalleled travel destination with world-class exhibits including BODIES…The Exhibition and Titanic: The Artifact Exhibition, a spa and salon, a wedding chapel, an inviting pool complex and delectable restaurants. Luxor also is connected to Mandalay Bay through The Shoppes at Mandalay Place – a collection of boutiques and restaurants. Luxor is an indirect, wholly owned subsidiary of MGM Resorts International (NYSE: MGM). For more information and reservations, visit luxor.com, call toll free at (877) 386-4658 or find us on Facebook and Twitter.
Rate Your Seats
Holiday gift-giving is always a tricky subject because everyone wants to get their loved ones the best gift possible! Department stores and online finds are great, but after the gift is unwrapped and the sweater is worn once, the love for the gift fades. That is why the best last-minute gift solution is buying something that won't fade — an experience! RateYourSeats.com wants to help out this holiday season by providing the best sporting events and concert tickets!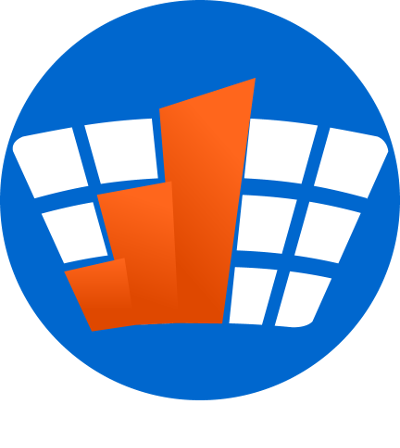 RateyourSeats.com provides all that you need to ensure your live event experience will be nothing short of amazing. The website is dedicated to making sure that the tickets you purchase are exactly what you are expecting. Whether going to a concert, play, or match, RateYourSeats.com guarantees that your view will be the same as what you see when purchasing the tickets!
Looking for amazing seats for the Six Nations Championship? RateYourSeats.com gives the view you want by comparing actual in-seat photos while you browse tickets for sale. Love of experiences makes gifting an experience the best present, and gifting tickets is the best gift-giving solution!
We crowd-source photos, ratings, and reviews for hundreds of sports and concert venues, ensuring that our customer is buying the best ticket…even for your favorite rugby team! Gifting an experience is an idea that is exciting and unique, which is why RateYourSeats.com wants to help!
Players Raise Funds for Monte Cassino Veterans' Journeys of Remembrance
Remembrance Travel, the travel arm of the Royal British Legion has gained over £40,000 of much needed funds, raised from a charity rugby match, to enable journeys of remembrance for veterans of the gruelling WWII Monte Cassino campaign.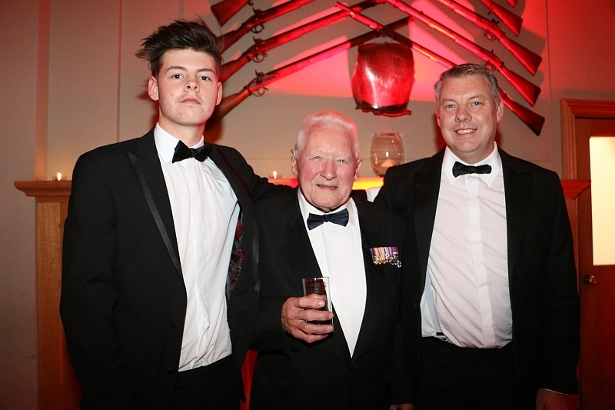 Hundreds of people helped to raise funds by supporting amateur Rugby players to take on Rugby Legends, including former Welsh Captain Colin Charvis, in matches organised by Remembrance Travel on the playing fields of London's Honourable Artillery Company. The funding is enough to support free trips for twenty veterans, family and friends.
Nichola Rowland-Smith, Head of Remembrance Travel, said: "The Battle of Monte Cassino in Italy seems to be less well-known in the nation's history than the D-Day Landings, yet it was another pivotal turning point in bringing to an end WWII.
"We have been fortunate to receive significant LIBOR funds from the Treasury to take D-Day veterans back to Normandy since 2014. Thanks to this funding it will be a wonderful opportunity to take back those who fought in Monte Cassino for them too to pay their respects to fallen comrades. We are also extremely grateful to Wates Construction and A E Arma Elektropanc for sponsoring the event and to all the rugby players that took part to help us raise this amount. This means a great deal to Monte Cassino veterans and their families."
The team of Rugby Legends included ex England, Wales, South Africa, Wasps and Harlequins' players including the magical former Wales' Captain Colin Charvis, Harlequin legend, Simon Keogh and England Player, Paul Volley.
Colin Charvis said: "It was a wonderful experience to take part in this match. We all knew about what happened at Normandy but for many of us it was a real eye-opener to discover what those guys did at Monte Cassino. We also shared some great stories between the teams, finding out what each other's ancestors did in WWII – it was a lovely chance to ensure their memories live on."
Monte Cassino veterans fought in despicable conditions, on exposed hilltop slopes, coming under heavy artillery fire, knee-deep in mud and snow. Many veterans are in their 90s and will now be able to lay old ghosts to rest and honour fallen comrades. The tour will also include medics and carers to ensure the veterans are kept as well as possible.
The Monte Cassino tour is scheduled to take place in May 2018 over the anniversary of the battle and is arranged in conjunction with travel experts Arena Travel. If you are, or know of, a Monte Cassino veteran please contact Arena Travel on 01473 660800, or visit http://www.arenatravel.com/our-holidays/remembrance-travel.
Gift Guide for Teachers

At the end of the year, many pupils want a special way to thank their teachers for their hard work. Why not consider these gifts from Born Free – the dynamic international wildlife charity Born Free, which was founded in 1984 by the actors Bill Travers MBE and Virginia McKenna OBE.
A percentage of profits from these sales goes directly to Born Free, so they really are the 'feel good' gifts to give and receive.
All available from https://give.bornfree.org.uk/shop
MUG – £10
Teachers can enjoy a well-earned cuppa with this Beyond the Bars campaign mug.
Printed full colour with 'Beyond the Bars' design and Born Free logo on the base, this two-tone earthenware mu is contemporary and stylish design with slightly tapered sides.
WINE – £7.99
Say thank you and let teachers unwind after a hard term at school with Vintage Roots' Wild Thing Wine. For a cosy winter night in why not give them a bottle of the Wild Thing Merlot – dry yet with luscious red fruit flavours coming through on the finish.
USB – £10
Teachers can save their lesson plans in style with this engraved bamboo USB stick that has 2GB of storage.
CANVAS SHOPPER – £11
The Born Free canvas shopper is the perfect gift for teachers carrying all that marking home at the end of the day. It's made from 10oz cotton printed with the Born Free logo on one side and 'Stay Wild' on the other.
BOOKMARK – £3.50
This cuddly bookmark is a great present for little cheeky monkeys to give to their teachers.
THE FYZZ ISA OFFERS A TOUCH OF HOLLYWOOD FOR UK SAVERS
UK's first Innovative Finance ISA specialising in loans for film and entertainment projects
Launched by the team behind over 200 independent film projects since 2010
Offers returns up to 5% over a 60-month term

You can now add a touch of movie star glamour to your savings with the launch of The Fyzz ISA, the UK's first innovative finance ISA specialising in funding film and entertainment projects.
The Fyzz ISA (fyzzisa.com) is offered through The Fyzz Facility Capital plc and its sister company The Fyzz Facility Limited, an asset-backed lender to the entertainment industry with a 7-year history of loan based investments into Feature Film and TV projects. The Fyzz ISA offers returns of up to 5% per annum over a 60-month term, as well as the normal tax-benefits of ISA products.
Savers will be able to follow the projects they are supporting from pre-production all the way to the big screen and participate in a way never before possible for this uncorrelated asset class.
They can be reassured by the fact that all Fyzz ISA loans made into projects are secured and asset-backed (linked to contracted revenue streams and distribution agreements), so returns are not dependent on the ultimate execution or box office performance of a given project.
Investments are diversified across a large number of individual entertainment lending opportunities to create a portfolio that further mitigates saver risk.
The experts behind The Fyzz ISA have long track records of producing successful film projects, and through The Fyzz Facility have invested more than $280m into over 200 feature film loans since 2010. As well as co-financing films such as Wind River starring Jeremy Renner of Avengers and Martin Scorsese's Silence.
Recent in-house productions include the U.S. box office success 47 Meters Down and Jackie Chan's The Foreigner, which has notched up over $135m box office worldwide and is shortly to be released through Netflix in the UK (December 15th, 2017). Upcoming projects financed and produced by The Fyzz Facility include the thriller Three Seconds starring Rosamund Pike (Gone Girl) and Clive Owen; The Strangers: Prey at Night starring Christina Hendricks (Mad Men); Destination Wedding starring Keanu Reeves and Winona Ryder and Final Score starring Dave Bautista (Guardians of the Galaxy) and Pierce Brosnan.
Wayne Marc Godfrey, joint CEO of The Fyzz Facility, explains the role The Fyzz ISA will play in supporting independent films: "When we started The Fyzz Facility in 2010, we had the mission to build a business that would support the creation and production of world class independent films through a debt based lending strategy that offers investor returns competitive with other alternative sectors. Over the last seven years The Fyzz Facility has more than made good on its intention and has established itself as one of the preeminent lenders in the industry."
Joint CEO Robert Jones continues "Through The Fyzz ISA, for the first time, we are offering UK savers the opportunity to participate in this exciting investment arena at a much lower entry point that has previously been possible. With as little as £2,000 (capped at £20,000 per annum) savers can now invest alongside our existing high net worth clients and help bring independent films to the big screen."
More details about The Fyzz ISA can found online at http://fyzzisa.com.
MAKE THE WORLD BETTER WITH A CHRISTMAS SWEATER

A flurry of Christmas jumper fun is happening up and down the UK in support of Save the Children's Christmas Jumper Day on Friday 15th December
*Various spokespeople available upon request for interviews*
For the sixth year, Save the Children's annual Christmas Jumper Day is taking place on Friday 15th December. Flashing, festive knits will be sweeping the nation once again with schools, offices, homes, dogs, celebrities and football teams ditching their day-to-day dress and donning their daftest, most wonderful woollies for the annual fundraiser.
With over 5 million people across the UK set to take part in the biggest Christmas Jumper Day yet the charity is hoping to smash last year's target of raising £4 million to help millions of children around the world. The money raised through wacky woolly-wearing could help the most vulnerable children including those living in a refugee camp by giving them clothes to keep them warm through winter, help Save the Children buy nutritious food for their entire family, or set up a safe space to give children the chance to be children again.
Below is a snapshot of what the UK's been doing to support the big day. To get involved simply register at christmasjumperday.org, wear a woolly on December 15th and donate £2 to Save the Children.
Together, we're can make the world better in our Christmas sweater(s).
SELFISH MOTHER COLLABORATION
Superstars Poppy Delevingne, David Gandy, Lauren Laverne, Luke Evans, Karen Elson, Laura Bailey, Erin O'Connor, Adwoa Aboah and Nick Hoult have teamed up with Selfish Mother to create a range of jumpers in aid of Save the Children that not only look good but do good too. The designs, which feature unique, festive slogans chosen by the celebrities, are available to purchase exclusively at Selfish Mother's online store, 'The FMLY Store'. 50% from each sweatshirt sold is being donated to Save the Children and are so popular that they're flying off the shelves with first batches sold out and second runs already low in stock.
CELEBRITY SUPPORT
A whole host of celebrities including Nick Grimshaw, Sophie Ellis-Bextor, Kate Thornton, Michelle Heaton, Peter Andre, Linda Robson, Keith Lemon, Fearne Cotton, Amanda Holden, Anita Rani, Myleene Klass, Holly Willoughby, James Blunt, Julie Walters, Jon Snow, Alan Cumming, Ruth & Eamonn and Kate Garraway, have all popped on a festive pullover to support the return of Save the Children's Christmas Jumper Day. Mark Wahlberg and Will Ferrell even donned a double jumper following the launch of their new Christmas film Daddy's Home 2.
Celebrities supporting Christmas Jumper Day have also joined together to sing a re-mix of the of the 12 DAYS OF CHRISTMAS. The tongue-in-cheek montage see's each celebrity singing a line to the festive tune with a woolly twist.
12 DOGS OF CHRISTMAS
With more dogs taking part in Christmas Jumper Day than ever before, the charity wanted to pay homage to the humble hound by teaming up with renowned animal photographer Tim Flach. Tim has curate the 'The 12 Dogs of Christmas'; a series of beautiful human-like portraits of some of the UK's most beloved pooches adorned in winter woollies and Christmas chintz. The high-end line-up of canine talent including British Vogue editor, Edward Enninful's Boston Terrier Ru (@RuEnninful), as well as Instagram stars Ramsey (@Bluestaffy) and Bruno (@Brunotheminidachshund).
WORLD RECORD ATTEMPT
With the trend of Christmas canines on the rise, Save the Children partnered with BorrowMyDoggy to set a world record for the most dogs in Christmas jumpers. From Maltese terriers in Nordic knits to Shikokus in Santa outfits – the 'pawsome' event at Battersea Park saw hundreds of dogs brave the snow on Sunday 10th December and come out in force to break the world record, in what turned out to be a very wintry and festive setting.
ARSENAL
Arsenal players have also swapped their kit for a knit to support Christmas Jumper Day. The first squad have donned their festive knits in a funny spoof video which sees Arne Wenger knitting for the squad.
The football club has also created a range of exclusive festive Arsenal knits for all the family and pets, each purchase carrying a 20% donation to Save the Children, and available from ArsenalDirect.com and from the Club's three superstores (while stocks last.)
LUKE EVANS PORTRAITURE OUT OF CHRISTMAS CHINTZ
Welsh artist, Nathan Wyburn teamed up with Save the Children to promote Christmas Jumper Day by creating a portrait of Welsh-born and Hollywood actor Luke Evans out of Christmas jumpers and decorations from tinsel and baubles.
BEACHES ACROSS WALES 'DECORATED' WITH CHRISTMAS JUMPERS
Four of the best beaches in Wales were 'decorated' with Christmas jumpers during the first week of December to raise awareness for Christmas Jumper Day. Save the Children teamed up with Pembrokeshire 'sand circles' artist, Marc Treanor, to mark the event by creating a unique Christmas jumper design on beaches in Anglesey, Ceredigion, Pembrokeshire and the Vale of Glamorgan. Local volunteers and schools joined Marc at each location to help him create and capture the artwork, and locals were invited to come along to see how the beach art was created.
SCOTTISH SCREEN, STAGE AND SPORTS STARS SUPPORT CHRISTMAS JUMPER DAY
Swapping their kits for knits and getting in on the action are rugby team, The Glasgow Warriors and football club Heart of Midlothian FC. The two teams redesigned two of Save the Children's shop windows in Edinburgh as part of a 'Christmas-Jumper-off' task.
A host of other Scottish stars are also supporting the cause including Game of Thrones and trainspotting actor, James Cosmo and Belle & Sebastian frontman, Stuart Murdoch. Scottish rugby stars, Stuart Hogg and Jade Konkel as well as politicians Nicola Sturgeon and Ruth Davidson will be showing their Christmas colours and wearing a woolly on Christmas Jumper day on December 15th.
SAVE THE CHILDREN'S ANNUAL SURVEY: FESTIVE FASHION
· One in five Brits admit to being Christmas season slobs, wearing their PJs, loungewear or even a onesie for the duration of Christmas day
· Over a third (35%) opt for a formal look, ranging from smart wear, dressy clothes through to black tie and high heels when it comes to sitting down for Christmas lunch – compared to 12% who prefer to stick to their comfies at the table
· Over a fifth (22%) admit they change to get more comfortable after enjoying the Christmas dinner
· 38% of pet owners admit dressing up their furry friends over the holidays with dog lovers more likely to style their pet than cat owners
Ctrl Alt Clean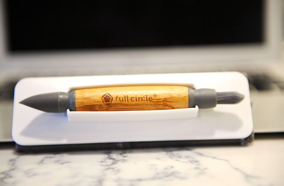 Sorry that we have to be the ones to tell you this, but the average smartphone has over 11,000 germs per square inch. Yep, your electronics collect more gunk and germs than you would ever expect. It's time to start taking better care of those tech products you use every single day. Full Circle Home has just launched Ctrl Alt Clean, a 3-in-1 cleaning solution that will keep your beloved tech products as clean as the day you unboxed them.
Ctrl Alt Clean has three tools in one to keep things shiny and new. Use the soft brush tip to sweep away any keyboard gunk, the detail nib for those tricky edges, and the machine washable microfiber cloth as the ultimate 'screensaver'. Ctrl Alt Clean is made out of sustainably friendly, non-toxic materials like bamboo and recycled plastic. The ergonomic handle is specifically designed with you in mind for maximum comfort and ease.
The stylish little tool will also slip discreetly into your desktop décor, keeping minimalists minimal and ensuring no clashes with those who prefer colors! Ctrl Alt Clean is perfect for gift for any of your friends or family – from the cell phone user to the tech head. We created Ctrl Alt Clean so you can clean out every nook and cranny of your favorite tech products without thinking about how much yuck they actually attract. Please visit fullcirclehome.com for more details.
HBO – Game of Thrones ideas and unusual Christmas gifts!
 
www.diamondveneer.com
Introducing the revolutionary process of treating Cubic zirconia with a veneer of
carbon diamond particles, crystallizing around the entire stone resulting in a flawless "G"
color on the diamond color scale. This vaporization process under extreme heat and
pressure conditions significantly increases (five times) the fire, refraction, and durability of
the CZ as a real diamond at a fraction of the cost.
Here is why the Diamond Veneer puts the common CZ to shame. The main advantage of this
concept is the fact that DIAMOND VENEER blurres the main differences between real Diamonds
and the CZ, to a point of absolute no recognition. The fact that the CZ is no longer white, now even professional jewelers lost their expert eye advantage recognizing DIAMOND VENEER as fakes!
"Is it Real, or is it Fake"? Diamond Veneer jewelry solves this important issue for well
dressed women that can afford the Real Deal, but wear the Fake for Travel. Why? Because Diamond Veneer is not very CZ White, but rather has the "G" color; in the Diamond Color scale. This advantage fools even the Jewelry experts we meet at JCK jewelry Trade Shows we attend.
This revolutionary Coating concept allows women (and Man) to wear the DIAMOND VENEER jewelry without worries of being detected as wearing fake! It's a CZ on Steroids.

 IdTee
(www.idtee.com.au)
IdTee specialises in creating trendy personalised babies, toddlers and children's wear and products.
IdTee Personalised Santa Sack – Gold/Silver Glitter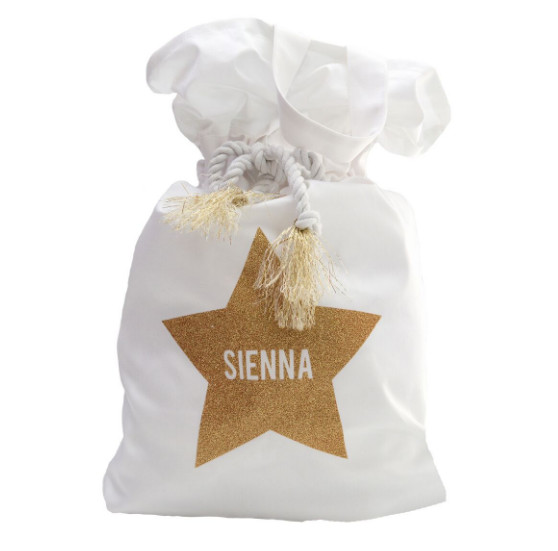 These Personalised Santa Sacks are sure to make an impression, with a contemporary modern glitter design coordinated with hand-wrapped gold tassel trim. These limited edition Santa Sacks are handmade and personalised in Australia . Truly an heirloom piece these Santa Sacks also make the ideal keepsake to use every Christmas. Made from high quality white cotton drill and large soft cotton white piping cord with gold tassels that tie in a bow. Each of IdTee's signature Christmas sacks come with a built in handle for hanging and a velcro strip on the inside to keep your goodies in place. Size: 75cm x 50cm.
IdTee Personalised Santa Sack – Traditional
RRP:$ 49.95
Handmade and personalised in Australia, these beautifully designed Santa Sacks are the ideal accessory to hide Christmas surprises under the tree this year. Made from heavy white cotton drill featuring a striking red feature trim with cotton white piping cord to tie in a bow. Personalised Santa Sacks also come with a red cotton hook for hanging and Velcro on the inside to keep in place.
IdTee Personalised Christmas Stocking s
RRP:$ 24.95
Every member of the family should have a stocking hung on the mantle or placed under the tree and IdTee's personalised stockings present a beautifully traditional stocking for little Christmas surprises. Stockings are sized approximately 40cm long and 20cm wide at top with 24cm width at bottom shoe.
Muddy Creek Rain Gear short coats
Ideal for all outdoor activities and suitable for both men and women, Muddy Creek Rain Gear short coats are waterproof, breathable, lightweight and easy care. From the rugby field sidelines, bush or dog walking, through to horse and bike riding and more, these are a truly versatile and stylish coat. Colours available – Eucalyptus Green, Masai Red & Jett Black. RRP $235 and available online from www.muddycreekraingear.com.au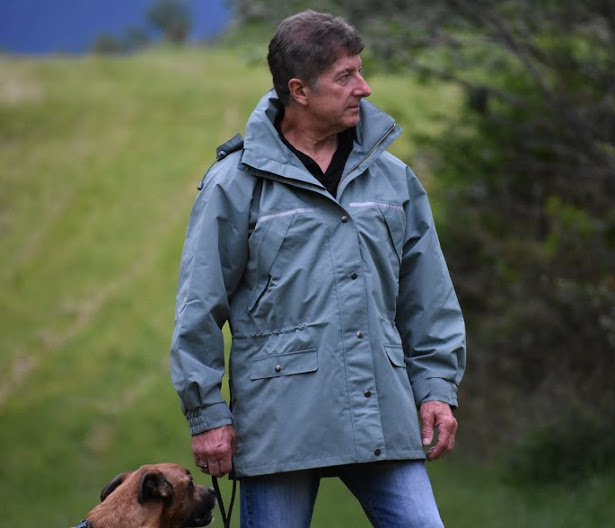 Katie Perry Merino Travel Blanket // $154 // www.katieperry.com.au
www.katieperry.com.au/shop/merino-travel-blanket-monogram-2/
Made in Australia. Use as a blanket, a wrap or fold up and use as a pillow.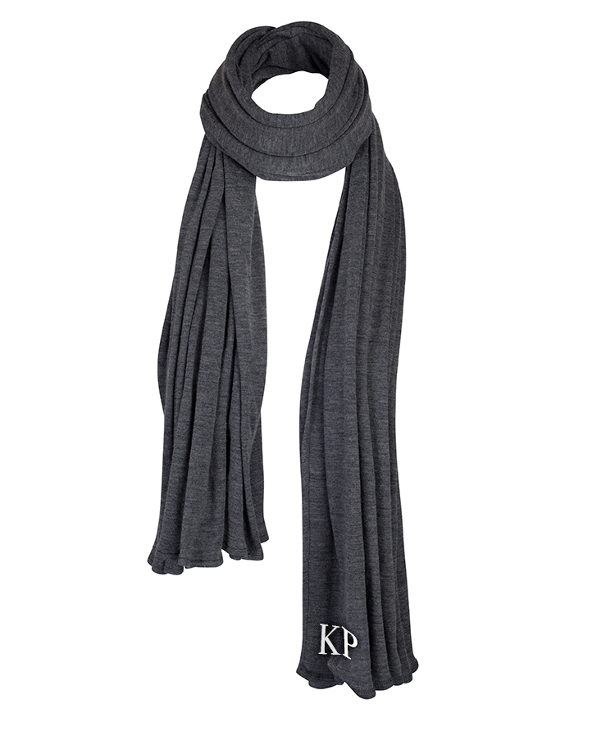 Winnie-the-Pooh: Exploring a Classic
V&A Shop

It was E.H. Shepard's intention that his pencil drawings for Winniethe-Pooh and The House at Pooh Corner should 'be a gift to the British nation and housed in the Victoria and Albert Museum'. The collection, which entered the Museum in 1973, comprises over 270 sheets of preliminary and interim sketches — originally contained within three sketchbooks — as well as studies of Ashdown Forest and the toys 'from life'. Now you can have your very own collection of Winnie-the-Pooh sketches with reproductions of six E.H. Shepard drawings from the V&A collection. Created especially for the V&A exhibition, Winnie-the-Pooh: Exploring a Classic, these stamped and hand numbered sketches come mounted in a beautiful portfolio, available in a limited edition of 250.
VERY MERRY BERRY: A BRITISH BRAND WITH SPANISH FLARE!
Kids' fashion and home décor, done differently.
Very Merry Berry, a luxury children's fashion and interiors brand, launches today at www.verymerryberry.co.uk . Unveiling a capsule collection of timeless pieces, inspired by high-end Spanish design, the collection presents the brand's signature, vibrant colours of childhood: red, blue, green, pink and yellow.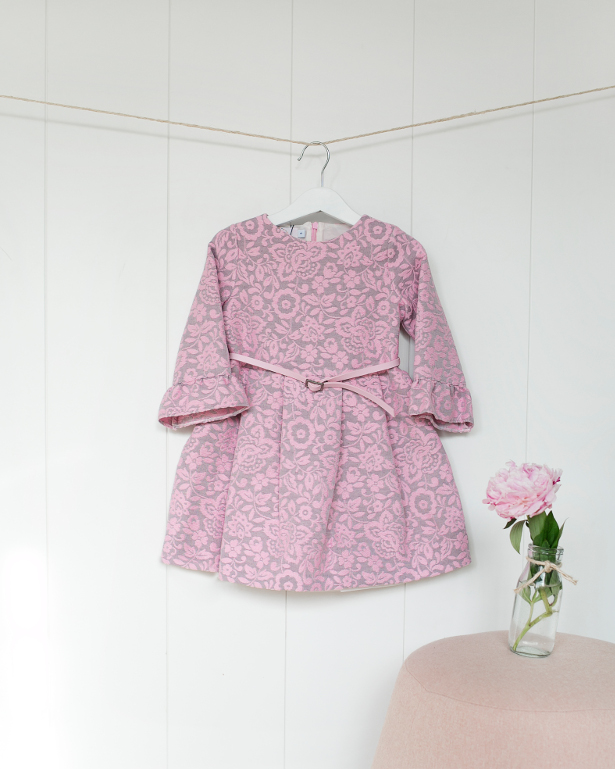 Very Merry Berry brings a fresh approach to quality children's wear and crafted, handmade home furnishings and accessories. Its 'affordable luxury for little people' philosophy rivals the best high-end designer brands but at high street prices. Very Merry Berry's amazingly beautiful soft furnishings, decorative accessories and clothing, showcase the very best of high-end children's wear and home décor, without compromising on ethics, practicality, quality or style.
The Fashion Collection:
Comprising no more than 50 items, Very Merry Berry has created a capsule wardrobe of clothing staples catering for children from nine months to eight years old. The collection carries the 'Made in Spain' label which has grown to be respected worldwide and is synonymous with quality, timeless elegance and unique artisan finishing touches.
The Home Décor Collection:
Very Merry Berry also has a fun and stylish line of home furnishings and decorative accessories for babies and children. Every home décor product has been individually handmade.
The home collection has products, ranging from home furnishing essentials to imaginative decorative accessories, such as multi-coloured light garlands, original wall prints, murals, wall stickers, cool teepees, artisan rugs, storage boxes and baskets, decorative cushions in various shapes and sizes or stunning reversible bed linen.
VISIT US AT WWW.VERYMERRYBERRY.CO.UK
IG: verymerryberry.official
FB: verymerryberry.official/
T: verymerryberry_
Peg Perego extends its toy range into 2018
The Polaris Slingshot is Peg Perego's newest exciting range to come to the UK. Little adventurers will take fun and mobility to an all new level with the Polaris Slingshot 12V RC. Suitable for age 1+, it combines a comfortable, smooth ride with the grip of high traction wheels to conquer almost any terrain. And for peace of mind for very little ones at the wheel, a remote control operated via wireless Bluetooth or using a mobile App lets mum and dad keep control while a three point seat belt keeps them safely strapped inside. Complete with LED lights, working brake lights, reverse lights and indicators as well as realistic sounds. The Polaris Slingshot RC is fully equipped for fun.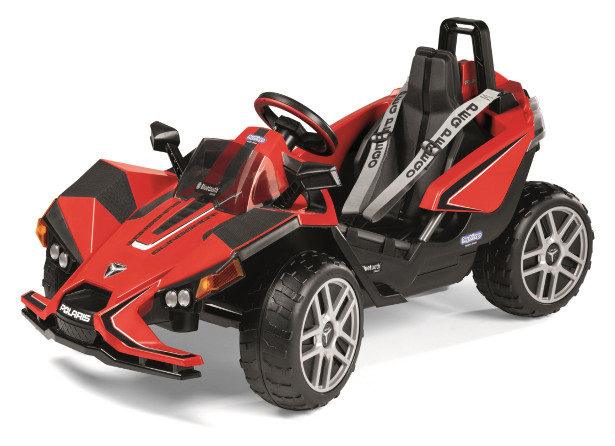 Next up is the two-seater Slingshot 12V, suitable for years 3+. A two speed forward and reverse and accelerator and brake on the same pedal make it easy for young minds to master the controls easily. While the dashboard with lights and instruments (including battery status)complete with working horn, FM radio and audio Jack for MP3 player (not included) complete the life-like experience for budding drivers at the wheel.
The range is completed in 2018 with the two-seater 24V Slingshot, powered by an LG Lithium battery providing more juice for this larger and faster model. Suitable for older children aged 6+ the simple controls, as with the other two models, ensure children can get into control and feel comfortable with this powerful drive from the start. This model also includes all additional accessories, plus rubber, long lasting and noiseless tread wheels.
As with all Peg Perego toys, the true to life details, features and overall fun designs will keep the whole family entertained for hours.
For more information visit www.pegepergo.co.uk
SOCIAL:
FB: @pegperegouk
IG: pegperego_uk
The GreatDrams of Scotland
A conversational meander through the rich history of
Scotch whisky
By Greg Dillon
Winner of the UK Food & Drink Blog of the Year 2017
Published in hardback, £19.99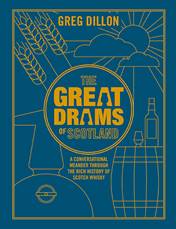 "Greg's love of whisky drips through every chapter, and his writing is authentic, incisive and entertaining. Serve this book up with a generous measure of Scotch by your side" Colin Dunn, Diageo Reserve Whisky Ambassador.
Whether neat, mixed, shaken, stirred or on the rocks, people all over the world have been enjoying Scotch – Scotland's signature tipple – since the 15th Century. But behind every dram there are rich, unique and colourful stories, and each of Scotland's 120 distilleries tells its own distinctive tale.
In The GreatDrams of Scotland, whisky-lover and award-winning writer and blogger, Greg Dillon, takes readers on an epic journey of discovery through the fascinating world of Scottish whisky, exploring the brands that have brought Scotch to life throughout history.
Taking in 28 distilleries and 23 iconic brands, The GreatDrams of Scotland reveals the legend and the history, the fact and the fiction, through personal accounts of the author's many journeys across the country. More than just a whisky guide; the book decodes labels and demystifies malts and blends, through tales dating from the early years right up to present day, chronicling the brands that have contributed to the overall global success of Scotch.
Perfect for whisky enthusiasts new and old, the book is brimming with tasting notes, inspirational interviews, fun facts, amusing anecdotes, insider secrets, and a whisky pairing in each chapter so you can drink along as you read.
Greg Dillon is an award-winning writer and blogger, whose whisky and spirits focused website GreatDrams.com was awarded Best Food & Drink Blog of the Year at the UK Blog Awards 2017, and named in the Top Five Whisky Blogs in the World by the International Whisky Competition in 2015. Greg's background is in brand strategy and he has consulted with major design agencies and brands all over the world for over a decade, specialising in whisky brands and other premium spirits. He regularly writes and contributes for a range of media outlets, including: Whisky Quarterly, Whisky Magazine, Drinks Report, Liquor.com and the Evening Standard.
The GreatDrams of Scotland (RedDoor Publishing) is available at Amazon, Waterstones and independent book shops
booktherapy.io
GIFTS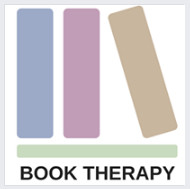 1. Book Prescriptions/Curated Reading Lists (£9.99)
Thoughtfully curated reading lists to help you with whatever your predicament or life situation.
2. Therapy Boxes (£39.99)
Whether a thoughtful gift or a well-deserved treat, a book therapy box is a welcome, bespoke pick-me-up. Carefully curated based on a detailed questionnaire, the selected books address specific barriers to happiness, success or fulfilment.
3. Children's Story Box (£17.99)
Whether a thoughtful gift or a well-deserved treat, a book therapy box is a welcome, bespoke pick-me-up. Carefully curated based on a detailed questionnaire, the selected books address specific barriers to happiness, success or fulfilment.
4. Online Consultatio n with a Bibliotherapist (£29.99)
A one-on-one therapy session with Bijal Shah, a bibliotherapist/book coach, psychodynamic counsellor, author, publisher and entrepreneur
These are unique and unusual gifts that can be gifted directly from the website: www.booktherapy.io
Also we would like to offer a commission of £5 for every item that is purchased from your gift guide. To do this all you'll need to is sign up to our affiliate program and all your sales will be automatically tracked: https://booktherapy.leaddyno.com
An Awesome gift this year for Creatives is a gift that will keep on giving!
There has been a huge trend for creative gifts and buying an online class from The Print School is a really fun way to celebrate this festive season.
From illustration to watercolour The Print School will teach you how to master your creative side.
longinaphillipsdesigns.com/the-print-school/
hwww.instagram.com/longinaphillipsdesigns/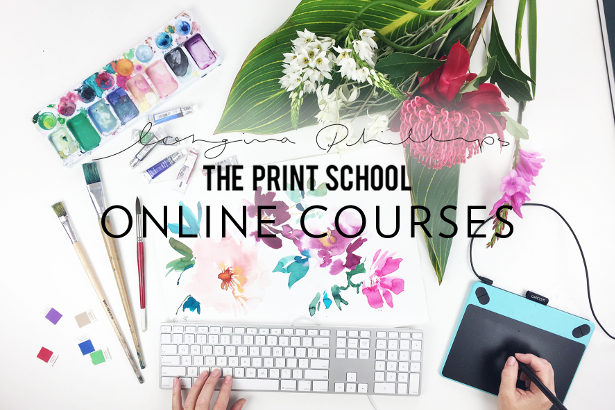 www.thespacecube.com
As a busy mum living in the metro Sydney area, I was frustrated by the lack of stylish, space-efficient and functional organisers on the market so I decided to create my own. The Space Cube is 5 organisers in 1 compact cube + a docking station for phone and tablets. We are going on 4 years of happy, organised customers who strive for order at home and the office. Perfect for everyday essentials, school supplies…endless possibilities to stay organised and keep electronics cords tidy and hidden! Visit our website at www.thespacecube.com
nannakerrskitchen.com.au
Check out the great value gift vouchers for Nanna Kerr's Kitchen our restaurant in the Hunter Valley NSW
Click on the Shop Organic tab for a revolution in health and wellness, delivering wholesome and natural products — sourced predominantly from the communities we live in to provide for the community they serve.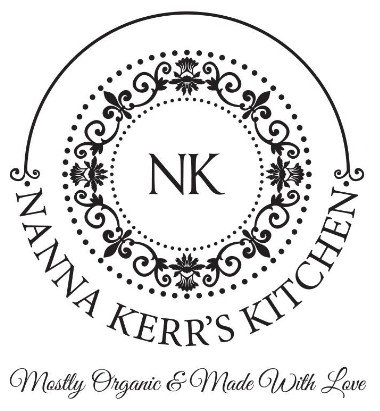 Pie-Modding: Simple Pie Hacks to "Epic Up" Store-Bought Pies and Be the Hero of the Party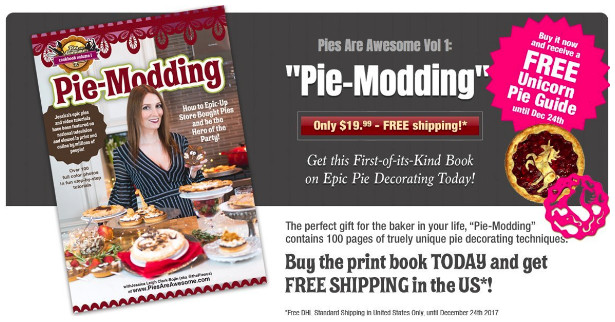 In this first-of-its-kind book on "epic pie decorating", Jessica Leigh Clark-Bojin of the blog Pies Are Awesome introduces novice and veteran bakers alike to a new world of delicious pie-sabilities (and pie puns.) With 100 pages of full color tutorials, Pie-Modding teaches us how to take pie designing to new heights (figuratively and literally) by employing a host of creative new techniques – everything from building stable pastry armatures to sculpting and retaining detail in this notoriously finicky medium. Jessica dispels the myt hs that pie dough is too difficult to "fancy up" by taking us step-by-step through some of her greatest baking secrets to create a host of truly unique offerings of edible pie art.
Jessica has been dubbed "Pie Hacker", "Pastry Queen" ,"Carbohydrate Whisperer" and "The Woman Responsible for Making Pies Cool Again" by media around the world – and it's no wonder. Her paradigm-busting pie art videos for the Food Network and Cooking Channel have garnered millions of views, with many generating over 10 million views in their first week. Jessica and her pies have been featured on ABCs the Chew, numerous times in Food & Wine Magazine, and her 2016 Kickstarter campaign for a new line of pie baking tools quickly surpassed its funding goal by 1600%. With a mission to both demystify and reinvent pies for the modern world, Pie-Modding is Jessica's first volley in her bid to challenge cake's coveted spot on the dessert table s of our weddings, holiday feasts, and all of life's big events.
– – – – –
Just in time for the holidays, Pie-Modding comes free with one of Jessica's "Pie Guides" from her wildly successful Kickstarter campaign. Buy it now at www.PiesAreAwesome.com for just $19.99 and receive free shipping in the US until December 24th.
Check out more of Jessica's epic pie creations on Instagram @thepieous and YouTube: www.youtube.com/piesareawesome
moveactive.com.au
Australia's favourite Non-Slip socks for Pilates, Barre & Yoga.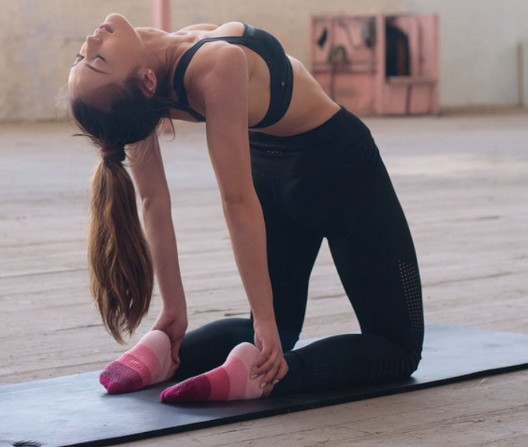 MoveActive's Non-Slip socks feature an innovative grip design for extra functionality and high performance during workouts. From mesh inserts and shimmer fabrics, the Non-Slip range features a wide variety of patterns and colours for women and men.
MoveActive Non-Slips range from $11.50 – $19.50 and they're is offering Free Shipping on all orders to Australia, New Zealand and the United States until Christmas.
GIVE THE GIFT OF A JOYFUL RETIREMENT:
NEW BOOK SHINES A LIGHT ON THE POSITIVES OF AGEING
Have a loved one who is close to retirement? Looking for the perfect gift?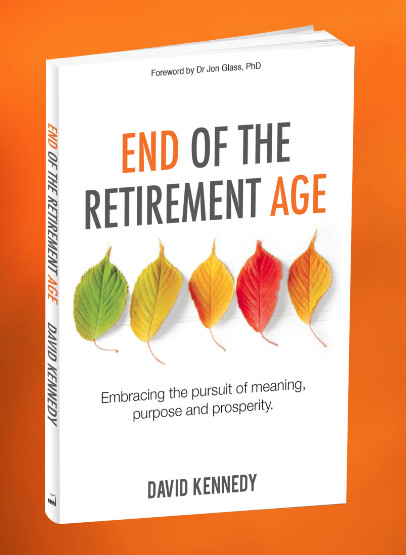 Help them discover the many pleasures of retirement and alleviate any anxiety with a new book, End of the Retirement Age, written by retirement expert David Kennedy.
An author, consultant, and owner of Sydney-based retirement planning firm Hillross Pacific Advisory, Mr Kennedy says there is nothing to fear in retirement, which presents people with new opportunities as one of life's many transitions.
"Society focuses disproportionately on planning for the financial aspects of retirement, and whi le this is extremely important, it's just as critical to plan for the non-financial elements of retirement," Mr Kennedy said.
"Money is a means to an end, but it is not an end in itself. Thinking through your purpose, reflecting on the activities from which you will derive meaning, giving consideration to how you will spend your time, and the type of goals you will pursue, will go a long way towards ensuring you thrive as you grow older."
Designed to empower soon-to-be and existing retirees to take control of their futures – financially, physically, socially, and mentally – End of the Retirement Age shares the inspirational stories of retirees and experts to show the colourful ways Australians are redefining ageing.
Hear real-life stories from Australians in their 50s, 60s and 70s who – far from sitting at home in an armchair – are redefining what it means to be retired. From fundraising to sk ydiving to worldwide travel, their stories provide inspiration and motivation to help people plan their own unique futures.
"Older Australians can enhance their own lives – and the lives of others – by re-thinking their approach to retirement, and embarking on a more meaningful combination of work and play in their 50s, 60s and 70s," Mr Kennedy said.
Mr Kennedy highlights the many benefits to individuals and society where more older Australians ease into retirement by cutting back their hours, while making room in their lives for other meaningful activities.
"Change works best when it occurs over time, gradually giving people a chance to adjust to their new reality – retirement is no different. Taking a phased approach allows older Australians to tackle this major life transition at their own pace."
End of the Retirement Age offers practical, actionable advice in relation to finance, health, happiness, and the workplace. For anyone determined to ensure their sunset years are financially secure AND fulfilling, this book is an absolute must-read.
End of the Retirement Age, RRP $29.95, is available from www.endoftheretirementage.com or via Amazon, Angus & Robertson and Booktopia. For more information visit www.endoftheretirementage.com or follow @kennedydavidj on Twitter and @endoftheretirementage on Facebook.
An Awesome gift this year for Creatives is a gift that will keep on giving!
There has been a huge trend for creative gifts and buying an online class from The Print School is a really fun way to celebrate this festive season.
From illustration to watercolour The Print School will teach you how to master your creative side.
longinaphillipsdesigns.com/the-print-school/
www.instagram.com/longinaphillipsdesigns/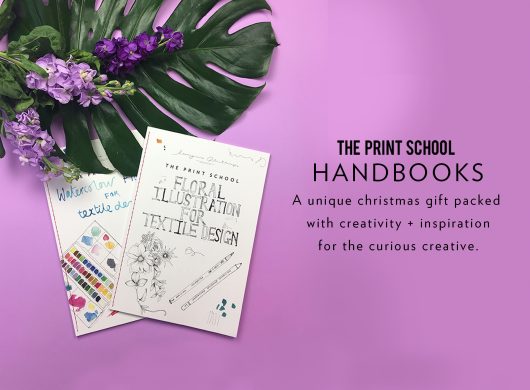 Here is the Cleo Playsuit by Morrisday The Label.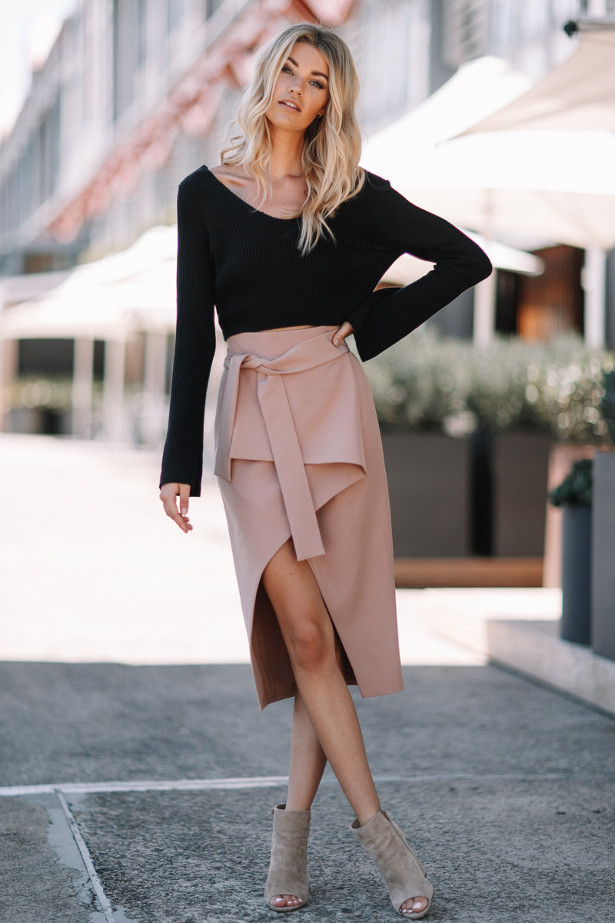 This grey cotton playsuit is perfect for an easy day-to-night look. It features a soft grey marle knit and open back design that will keep you comfortable and cute. It has a relaxed fit and includes a stretch waist. The fabric is a soft cotton knit. The model wears a size 8.
Please note, the pictured belt is not included with this item.
50% Cotton, 50% polyester
Ego Crop
We love the look of this long sleeve black cropped knit top! It could be worn as a statement piece or layered. It features a V neck, a scoop back and long bell sleeves. Add an edge to your wardrobe with this simple cropped knit!
100% Acrylic Model wears size S/M.
Siera Earrings
These on-trend cross earrings feature an Antique Gold finish with Fresh Water Pearls! They are gold plated and come with their own felt jewellery pouch!
Perri Cross Earrings
These on-trend cross earrings feature an Antique Gold finish with Fresh Water Pearls! They are gold plated and come with their own felt jewellery pouch!
Linked Circles Necklace Gold
This gold necklace is an on trend, subtle statement piece that will add more than a little extra to any outfit! It features two linked gold circles & a long drop pendant. It is gold plated and also comes in silver.
It comes with its own felt jewellery pouch.
At Makoku Australia we understand the importance of a child's first steps and each step after that.
makoku.com.au
Our priority is to sell shoes that are made using the highest quality materials coupled with most supportive and ergonomic designs for little feet. They are podiatrist recommended and have won several awards around the world.
What we love about the brands we stock is that while they are beautifully handcrafted from the finest materials, they are also stylishly designed and come in a range of vibrant shades and muted colour palettes to suit every child and their wardrobe.
Whether it's grandma's birthday or a play date at the park, our shoes are designed for all occasions. Not only are they comfortable, but they also look stylish while supporting your child's proper foot development.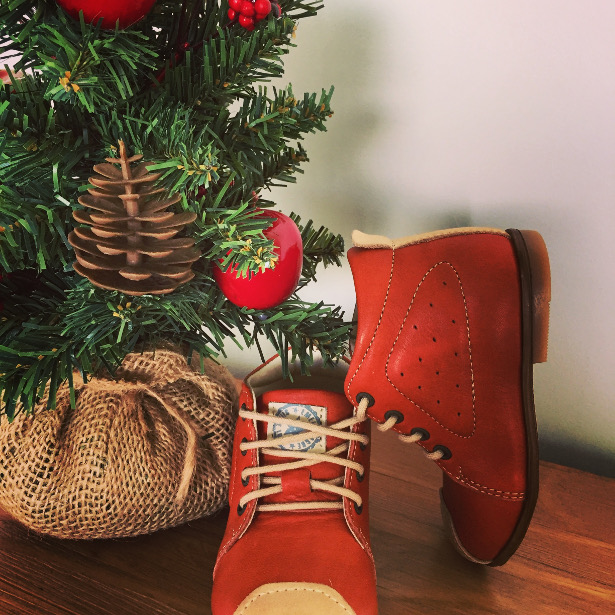 Introducing the 'Christmas Pudding Martini' exclusively at St Pancras International
The new seasonal cocktail (£10) uses a mix of cognac, madeira wine, apricot liqueur, spiced syrup and red berries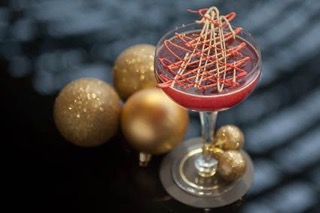 St Pancras International has put Christmas firmly on the menu with the launch of its exclusive cocktail at Searcys Bar and Restaurant (available now until 31st December).
The indulgent 'Christmas Pudding Martini' is a festive mix of cognac, Madeira wine and apricot liqueur which has been specially created by Searcys St Pancras. With a hint of spiced syrup and red berries, the £10 cocktail is available to enjoy exclusively at the iconic station's resident restaurant and champagne bar.
Searcys St Pancras Mixologist, Johnny Florea comments: "The 'Christmas Pudding Martini' is a twist on a much loved classic, with a blend of liqueur and warming flavours including allspice and Madeira wine. It is an ideal way to toast in the winter season. There is a growing appreciation for fortified wines across the London drinks scene and I really enjoyed experimenting with Madeira wine as an ingredient for this new cocktail. Hopefully our new seasonal cocktail will be the tipple of choice for our guests this Christmas."
To see Searcys St Pancras mixologist Johnny Florea use his creative cocktail-making flare, visit Grand Terrace Upper Concourse St Pancras International Station or book online searcysstpancras.co.uk.
Wendy Spinks, Commercial Director at HS1 comments: "Millions of visitors will come to St Pancras International this Christmas to soak up the festive ambience, marvel at our stunning floral tree and hunt for gifts at our wealth of premium shops, bars and restaurants. So, we're thrilled to be working with Searcys St Pancras to provide the perfect tipple to make a visit to our iconic station even more festive and enjoyable this year."
This Christmas, as well as fantastic food and drink experiences, convenient gift buying opportunities and a festive ambience, visitors to St Pancras International can enjoy exclusive services and products that can only be found in the station:
Festive menus will be available at our range of bars and restaurants including, Searcys, Prime Burger and The Betjeman Arms
From the 11-23 December, Hatchards will host a Christmas pop up on the station concourse, providing a same day collection service, pre-wrapped books and expert advice for gift buyers
Aspinal of London will provide a free and exclusive personalised ribbon service, and stylish stationer, kikki.K will offer complimentary gift wrapping with all purchases
Festive menus will be available at our range of bars and restaurants including, Prime Burger, Searcys and The Betjeman Arms
New Calvin Klein, Ted Baker, Chanel and kikki.K stores will be open for their first Christmas season
A whole host of exciting music experiences will entertain onlookers, including the annual Christmas in the Community programme which sees a different choir perform in the station every day throughout December
Home to Europe's longest champagne bar, the premium bar and restaurant is located on the Upper Level at St Pancras International.
For more information on music, arts, culture and retail events happening in the station, visit http://stpancras.com and follow @StPancrasInt.
Utter Nonsense! Naughty Edition for your holiday gift guide
A hilarious card game that couples funny phrases with even funnier accents. With two editions: Family and Naughty, there's something for EVERYONEand a guarantee of a roaring good time ahead. So, with the colder weather setting in, and the holidays ahead, let these pantless, dapper men on the box get your party or family game night started! You won't be disappointed!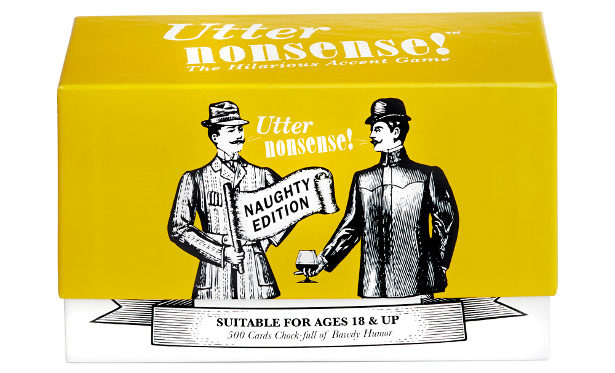 With Utter Nonsense! The Hilarious Accent Game-Family Edition grab your kids, pull up a chair and get ready to laugh. You don't have to be good ataccents and the combinations don't need to make sense, that's where the fun comes in! Players combine silly accents with even sillier phrases to createsayings and actions that are just plain ridiculous. Players are encouraged to improvise too. Chock full of family fun, you and your family will be rolling on the floor laughing in no time.
Whatpeople are saying about the family edition:
"Laughter Guaranteed!" "Utter Family Fun!" "UtterlyThe Best Night of Your Life," "An amazing game to build a child's confidence.So much fun!" "Family Bonding through Humor," "Loads of Fun for the Entire Family" and the list goes on of rave reviews.
Contains:50 Accent Cards and 450 Phrase Cards
Age range: 8+
MSRP: $24.99
Available online: https://www.target.com/p/utter-nonsense-family-board-game/-/A-52137387
Utter Nonsense! The Hilarious Accent Game-Naughty Edition is the perfect game for girls or guys night in, your next dinner party or for a casualpizza night with the neighbors while the kids play in the yard. You know you'rein for something with pantless gentlemen on each card! Players are given aphrase card and an accent card to say and act out in a funny accent. With each successive round, watch as your most mild-mannered friends and adult family members become bawdy improv masters.
What people are saying about the naughty edition:
"Freaking hilarious!" "Laughed until we cried," "Fun game even if it's just for two," "Nonstop Hilarity!" "Worth every cent," "Fun girls night game,"and the list goes on of rave reviews.
Age range: 18+
MSRP: $24.99
Available online: https://www.target.com/p/utter-nonsense-naughty-board-game/-/A-17368014
LIVE THE GOOD LIFE, LONGER.
Introducing the taste of La Dolce Vita with No.1 Rosemary Water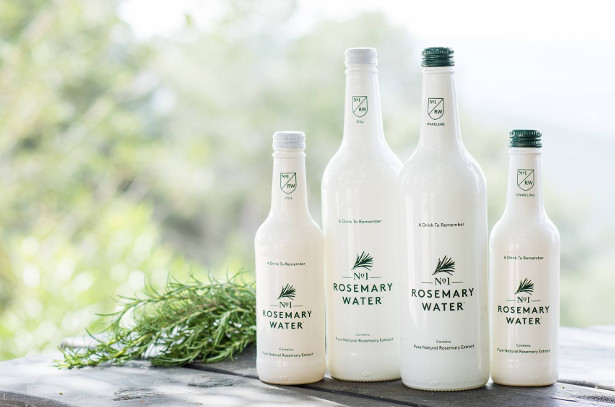 In the Italian coastal hamlet of Acciaroli, over 300 centenarians reside. In this picturesque corner of the world, where the villagers enjoy life's little vices; drinking, tobacco, and a bountiful diet, the creaky signs of old age evade them. Imagine if you could bottle what they've got.
One man did.
The story of Acciaroli was uncovered by scientists, who identified the high concentration of rosemary in the local diet as one of the crucial variables in what could be helping the residents to live longer, healthier lives. This inspired entrepreneur, David Spencer-Percival, to set out on his quest to bottle the secret of the villagers for everyone to enjoy – the result is No. 1 Rosemary Water.
As pure as it can be, the drink comprises of just two ingredients, with absolutely no additives: ethically sourced pure rosemary botanical extract and pure springwater. Available in both still and sparkling variants, the drink is a delicious, stimulating, flavourful and tasteful way to enjoy rosemary, at any time of the day.
No. 1 Rosemary Water creator, Spencer-Percival, says: "There are countless studies attesting to the medicinal qualities of this super herb – and its legend has been cited in literature as an emblem of remembrance since ancient times. However, as delicious – and evidently powerful – as it is, it's difficult in our modern lives to consume fresh rosemary with every meal and chew it raw like the villagers – but that shouldn't mean we miss out."
"I thought it would be better consumed another way and the idea of a drink developed from there. Our goal was to get the plant's unique and extraordinary health benefits into a beverage that would enable everyone to try and live the good life, longer, wherever they are."
After a visit to the village in 2016 with his wife, Bonita, Spencer-Percival enlisted the help of the world's best botanical scientists to extract the naturally forming, bioactive compounds in fresh rosemary. A strictly controlled and safely-guarded process, using the highest quality ingredients, the optimal blend of No. 1Rosemary Water was achieved only after countless trials to perfect the extractions and obtain the correct levels of active compounds.
Spencer-Percival added; "I was determined to ensure that we got the optimum levels of Rosmarinic Acid and Eucalyptol (1,8 Cineol), both of which are reported to play an important role in enhancing memory performance and are a natural form of glucosamine -, shown to help support healthy joints. This is a key differentiator thatsets No. 1 Rosemary apart – it's much more than just a flavoured water."
The story behind No. 1 RosemaryWater has also captured the attention of a range of academics, including Professor Mark Moss, Head of the Department of Psychology at the University of Northumbria – where he has studied the effects of rosemary for over 15 years. Of the launch of No. 1 Rosemary Water; Professor Moss said;
"It is incredibly exciting times in the field of rosemary research. The proof is in the pudding with the villagers in Acciaroli, who's inspirational lifestyle and diet has captured the attention of scientists around the world.
"No. 1 Rosemary Water is an exciting innovation that will enable more people to enjoy the bountiful benefits of this superherb much more – which is a fantastic thing."
In recent months, the appetite for Rosemary's #SuperHerb status has grown, with studies indicating that even the smell of rosemary can help boost memory performance.
RosemaryWater is available online, in 300ml and 750ml bottles through selected retailers including Harvey Nichols, Wholefoods and Ocado and is priced from £2,95 per bottle. It is calorie and allergen free and contains no sugar or artificial sweeteners.
No. 1 Rosemary Water
Live The Good Life, Longer.
#SuperHerb.
BILLY AND JACK AND FRIENDS TO HOST A 24-HOUR SUPPER CLUB AT PLUM + SPILT MILK
TO MARK WORLD CANCER DAY, IN AID OF CANCER RESEARCH UK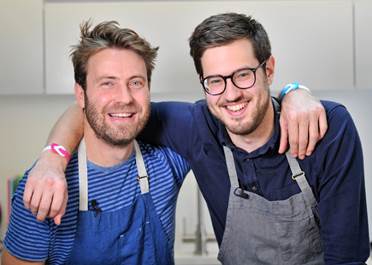 In February 2018, MasterChef 2016 losers Billy and Jack will be hosting a one-off supper club with a difference. Taking place at Plum + Spilt Milk, the Great Northern Hotel's destination restaurant situated in Kings Cross, Billy and Jack will challenge themselves to cook for 24 hours straight at London's first 24-hour supper club, in aid of Cancer Research UK to mark World Cancer Day on Sunday 4th February. Dishing up spectacular, tasty food from Saturday, 3rd to Sunday, 4th February, Billy and Jack aim to raise £12,000 for their chosen charity.
Cancer Research UK is close to the supper club kings' hearts for a good reason. On 22nd June 2017, Billy was diagnosed with papillary thyroid cancer after visiting the doctor with a persistent cough. Doctors found numerous growths on and around his thyroid gland and he was diagnosed with this rare form of cancer shortly after. Thankfully, after a long operation in July and with ongoing treatment, Billy is well on the road to recovery and causing more trouble than ever.
Kicking off at 11am on Saturday, 3rd February, Billy and Jack will prep and cook for nine consecutive supper club sittings, seeing them cooking through the night spanning brunch, lunch, dinner and late-night feasting to finish at 11am on Sunday. Each sitting will last two hours and will include a 3-course meal, plus nibbles including bread and THAT marmite butter, plus a drink or two. To keep spirits high, and the menu ever-changing, Billy and Jack will be joined by friends and fellow foodies from:
Plum + Spilt Milk's own award-winning team, headed by Mark Sargeant and Mike Denman
Chef, food consultant, food writer, and cookery teacher, Ben Tish
Chef, restaurateur and author, Dan Doherty
Winner of MasterChef 2016, Jane Devonshire
Chef and author, Emily Roux
Broadcaster, Marie Claire Food Editor and co-founder of the food & lifestyle brand Jackson & Levine, Laura Jackson
Chef, restaurateur, cookbook author and broadcaster, Clodagh McKenna
Chef and author, Sophie Michell
Chef and cancer survivor, John Lawson from Food by John Lawson
More names to be announced in due course.
Jeremy Robson, hotelier and owner of the Great Northern Hotel, comments: "We're delighted to be able to host such a unique event in aid of a cause that touches so many. To have so many brilliant chefs in the Plum + Spilt Milk kitchen, alongside our own very talented Mark Sargeant and Mike Denman, is a very exciting prospect."
Billy and Jack, comment: "We believe in bringing people together over great plates of food, in good times and especially in the bad. To mark World Cancer Day, Cancer Research UK is encouraging people to wear a Unity Band to help fund research into better treatments to bring more good news to more cancer patients. So, on this very special day, and for a cause extremely close to our hearts, we'll be cooking some of our favourite dishes and bringing people together. Classics, guilty pleasures and everything in-between this will be big, celebratory food fit for this very special occasion."
Working with Cancer Research UK, it's Billy's aim to raise awareness of this rare form of cancer, as well as to give hope to those who have been diagnosed with the disease.
Billy, comments: "It's been a challenging year for me. My diagnosis happened to coincide with our first month full time in food as Billy and Jack, but with the support of family, friends and especially Jack, plus all the great doctors and nurses who've helped me along the way, it is a year coming to an end in a positive light. The Supper Club we're planning is a way for us to raise awareness that survival rates from this disease are increasing; and to give back to a great charity that I have supported for many years, but now have even more reason to bring people together for such a good cause."
Tickets for Billy and Jack's 24-hour supper club are on sale now. At least 50% of proceeds will go to Cancer Research UK to help fund more research, more treatments and more cures. For details and tickets, visit: https://billy-and-jacks-24-hour-supper-club.designmynight.com/
#5GIVEAFIVER 14 December 2017
Grassroots Campaign Returns To Help Homeless Families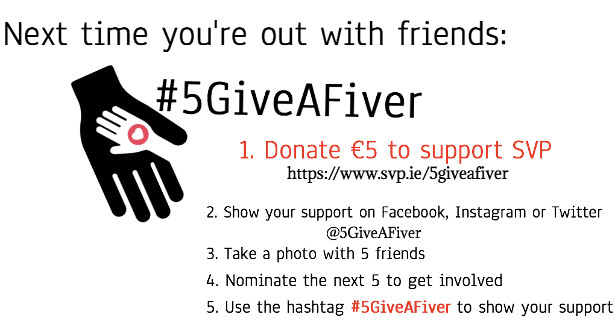 #5GiveAFiver doubles their target this year aiming to raise €10,000 to give families and children in emergency accommodation a Christmas
8,374 adults are currently homeless according to figures from September 2017
1,023 Dublin families and 2,210 children homeless in Dublin
There are 183,312 vacant dwellings in the state
www.svp.ie/5giveafiver
#5GiveAFiver is back again this year to help ease the homeless crisis during this cold Christmas period. Launched last year by Dubliners to help raise urgent funds for homeless families at Christmas with St Vincent de Paul.
How it works:
5 friends are nominated to give up the price of a coffee, a pint or their afternoon treat, to Saint Vincent de Paul.
Each nominated friend then selects 5 more friends via social media for #5GiveAFiver
The deadline to reach €10K is New Years
Every aspect of the campaign is online via social media posts and online donations to www.svp.ie/5giveafiver.
The campaign has attracted support from publications like The Journal and Lovin Dublin and leading Irish companies and entrepreneurs like The Happy Pear, Chupi, Sprout, Angela Scanlon, Louise O'Neill, PantiBliss and Web Summit have shown their support on social media, with further support from Irish bloggers such as James Kavanagh and Retroflame, Erika Fox
With 1,023 Dublin families and 2,210 children currently homeless this Christmas, charities are under immense pressure to help deliver food, accommodation and other services.
In November 2016 alone, the Society's East Region (Dublin, Kildare and Wicklow) received approximately 10,000 calls, which is an increase of 7% on the same period the year previous. Similar trends are being experienced in different parts of the country.
"The homeless crisis is getting worse, and it's hard to see how or when it can end. Giving up a fiver won't end homelessness but it will make a difference, we proved this last year. Last year members of the public were exceptionally supportive, raising almost €3,000 in under 24 hours. We need to talk about homelessness and take action. Homelessness is not normal" said organiser, Sarah Dunne.
"We wanted to do something transparent and simple and most importantly we wanted to ensure 100% of donations were going straight to the charity. The money that is donated to SVP isn't just for Christmas, they help year round in more ways than you can imagine."
100% of your donation to #5GiveAFiver goes directly to Saint Vincent de Paul and you can donate here: https://www.svp.ie/5giveafiver.
Whatever cause you choose this year please always donate your time or money to a reputable charity that you trust.
Dublin Homeless Crisis (Source: Peter McVerry Trust)
1,023 Dublin families and 2,210 children homeless in Dublin
46.5% people living in homelessness are under 25
8374 adults are currently homeless according to figures from September 2017
There are 183,312 vacant dwellings in the state
161 persons were recorded as sleeping rough in Dublin on the night of the official rough sleeper count, 2017. This is the highest figure for the Spring count since records began.
100% of your donation to #5GiveAFiver goes directly to Saint Vincent de Paul and you can donate here: www.svp.ie/5giveafiver.
Surgeon warns of the risks of male cosmetic procedure amidst a rise in demand

UK surgeon warns men about the dangers of penile enlargement procedures carried out for cosmetic reasons, which can have adverse effects in the hands of less experienced specialists.
Mr Giulio Garaffa, Consultant Urologist at Highgate Private Hospital says there is a growing trend of men undertaking penis enlargements in the UK and along with this trend is an alarming rate of men seeking further advice after the procedure has not produced the desired affect increasing further anxiety for the patient.
According to research[1], 45% of men are dissatisfied with their penis size or suffer from penis size anxiety. Specialist clinics in London have noticed 50% increase in enquiries since 2014 and this has been reflected in Mr Garaffa's clinic who has also witnessed men who have had procedures elsewhere that have left them with an uneven disposition along the penis or general lumpiness due to poor surgeon technique.
Mr Garaffa who is a Consultant Urological surgeon undertaking penis enlargement procedures says, "Poor work that needs to be corrected would usually be from the dermal filler technique. It is a technique that is very popular amongst younger males because it is very quick and requires a tiny injection under the skin of the penis, very similar to a dermal filler used to smooth out wrinkles on the face. There is also very little down time if any and it is virtually pain free. However, the results can be devastating if the technique is not performed correctly and patients can experience risk of infection, haematoma, as well as a poor cosmetic result.
Another factor is that many of the practitioners are cosmetic doctors and therefore do not have as much experience in areas of the male anatomy such as the penis as they would do for example on the face. I see many patients per week in my clinic who are not happy with their penile size and want to go ahead with penile enlargement. It is not uncommon to see patients who are dissatisfied with the result of injection of dermal fillers they had had in the past and who would like to undergo penile enhancement with fat to get a more durable and realistic result"
The non-surgical girth enhancement which can take as little as 1 hour, otherwise known as the injection of dermal filler, uses hyaluronic acid injection and offers a gain of at least 30-40% in girth. The results are not permanent and the patient would need an annual top-up, as the hyaluronic acid tends to get absorbed with time.
Mr Garaffa adds, "In addition to this procedure, further length can be added by removing with liposuction the suprapubic adioposity, which can bury the base of the penis, and by dividing the suspensory ligament of the penis, which anchors the penis to the pubic bone".
"Although the dermal filler is popular, more patients are now selecting the autologous fat injection where the fat is usually harvested with liposuction from the thighs or the lower abdomen of the patient, processed and then re-injected under the skin of the penis to produce an increase in girth. This procedure offers better results than the dermal fillers, as it produces a more natural looking cosmetic result and does not need to be repeated subsequently, as the fat does not tend to get absorbed. In my experience penile enhancement with fat yields the best cosmetic results, so I recommend the use of dermal fillers only in extremely lean patients, where it would not be possible to harvest an adequate amount of adipose tissue with liposuction."
"As with any procedure, adequate patient selection, counselling and preoperative management of patient expectations is paramount to achieve the highest satisfaction rates"
EDINBURGH VOTED THE UK'S FAVOURITE CHRISTMAS MARKET
Christmas is no longer a single day in the calendar for us to celebrate, but a full season of events and traditions, from Christmas Light switch-ons and office Christmas parties, to festive themed restaurant menus, television programmes and even fashion trends (got your Christmas jumper ready this year?).
But if you're feeling more like Ebeneezer Scrooge than Elf, nothing will get you in the festive spirit quite like a trip to the Christmas Markets. Come November, the joyful Bavarian markets start to pop up across the UK, bringing with them toys, trinkets and treasures to make the perfect gifts for just about everyone, as well as plenty of delicious food and tempting tipples. Christmas Markets in some cities have even taken the festivities a step further, with unique attractions to make them extra special.
In celebration of the UK Christmas markets many Brits flock to in the winter time McCarthy & Stone, leading retirement housebuilder, have surveyed their customers and followers to find which of the most most-Googled Christmas markets came out as the all-time favourite.
The overall vote breakdown of top destinations is as follows:
Edinburgh – 23.04 per cent
Bath – 15.71 per cent
Birmingham – 15.18 per cent
York – 10.47 per cent
Bristol – 8.90 per cent
Nottingham – 7.85 per cent
Liverpool – 6.28 per cent
Cardiff – 4.71 per cent
Leeds – 4.19 per cent
Exeter – 3. 66 per cent
Find more information about the destinations visit the landing page here:
https://www.mccarthyandstone.co.uk/life-and-living/explore/lifestyle/top-10-christmas-markets/
Edinburgh came out top, and it's not surprising condsiding the location offers two markts on George Street and East Princess Street. George Street Markets offer the traditional Christmas Market shopping experience, with a huge array of festive gifts, decorations, and tasty treats to get you in the festive spirit. East Princess Street features the Bavarian Christmas markets, complete with chalets serving German sausages, Gluhwein and more gift ideas than you can shake a candy stick at.
Bath came second with 16 per cent of the vote and this year, the city went all out. Their Christmas Market has 200 wooden chalets selling all the gifts, food and decorations you can carry. More than 80% of Bath's chalets will be run by businesses from the South West this year, so it's a great chance to support local business while Christmas shopping.
Third place was given to Birmingham (15 per cent of the vote); perhaps for it's huge range of festive decorations, toys, baubles, jewellery, accessories, hats and sweet treats at the many stalls.
House of Fraser Christmas ad generates highest email engagement levels – Return Path provides insight into retailers' campaigns
Using its network of email data*, Return Path has revealed how successful – or unsuccessful – email campaigns supporting the launch of some major retail brands' Christmas TV adverts have been this year. In addition to the performance of the campaigns themselves, the analysis also considers whether there has been any form of post-launch "halo" effect for these programs. Extracting 10 weeks of campaign data running from the beginning of October to early-December, with the TV ad launches falling roughly in the middle of this period, Return Path examined the impact for John Lewis, M&S, Sainsbury's, Boots and House of Fraser as they launched their Christmas TV adverts, identifying how many emails were opened, read and deleted. This insight provides a good indication of how retailers' Christmas adverts have engaged with their audience.
The key findings are:
House of Fraser has enjoyed the highest email read rate during the Christmas period, with an indexed read rate of 113 (benchmark=100), followed by Sainsbury's with 110.
The performance of John Lewis' (102) and M&S' (99) launch emails were broadly flat, while Boots significantly under-performed against the sender's benchmark (92).
However, the performance of these 3 "lower performing" senders should be considered against a context of them sending to a large portion of their respective audiences (over 70%), while House of Fraser and Sainsbury's both took more targeted/segmented approaches.
Guy Hanson, Senior Director of Professional Services at Return Path, has the following comments:
"Christmas adverts have become the most eagerly-awaited TV adverts of the year in the UK, with retailers under growing pressure to 'win' in the race to claim the hearts – and purses – of their viewers. This year, we have seen top brands tap into people's sentimentality, romance and sense of fun, with adverts depicting family celebrations, a child's imaginary friend and festive singalongs. John Lewis is often proclaimed to be the king of the Christmas ads, but is this still the case? If you look at how email subscribers engaged with these brands following the launch of their adverts, the answer is "possibly not!".
"According to email data, House of Fraser had the highest email read rates following the launch of its Christmas advert, even though (or perhaps because) they were the last retailer to reveal their advert. One differentiator was this it is the only sender that didn't explicitly reference "Christmas Ad" in the subject line. This touches on a broader 2017 trend – adverts that implied references to Christmas with words such as 'festive', 'sparkle' and 'advent' actually generated higher read rates than those that explicitly referred to Christmas. This could just be down to subscriber fatigue, with Christmas promotions often starting in October – and well before Black Friday/Cyber Monday has even happened. But it could also be a reflection of a more secular Britain, where Christmas has decreasing resonance.
"We've also seen other brands showcasing smart use of dynamic content in their Christmas ads. For example, Asda is using a Christmas countdown which refreshes when the email is reopened, whilst Norwegian Airways is running an email advent calendar with daily 'reveals' of prizes or special offers. This active, intuitive content adds an element of fun to the emails, which subscribers increasingly respond to, and both of these senders are seeing the benefit. In the case of Norwegian Airlines, the average indexed read rates for these emails are running at 176 (benchmark=100), while negative metrics such as deleted unread rates and spam filtering rates are much lower."
"Sainsbury's has also been running a highly engaging promotion, where consumers select their festive alter egos ("Chief of Christmas", "Rushing Rudolf", "Festive Fanatic", etc.) and we are anticipating these selections will be used to inform the types of offers these customers receive during the festive period. Initial subscriber response has been highly positive, with read rates of up 70 percent higher than this sender's benchmark."
*Please note, where we have examined individual senders, the average performance metrics have been presented as benchmarks, and the individual variances are set against this benchmark (i.e. if we talk about an indexed Read rate of 110 then it was 10% higher than the benchmark – 100 – for the period). We defined "Christmas-themed" emails as all of the ones which could be identified as such (e.g. references to "Christmas", "Xmas", "Festive", etc.). We also categorised each campaign by the way the theme was referenced, i.e. "Explicit" ("Christmas") or "Implied" ("Festive", "Mistletoe", "Advent", etc.)