Namoh London
Classic Combination Personalised Notecards
Personalised Notecards in Classic Designs: Classic Combination
Don't send a text, send a handwritten note!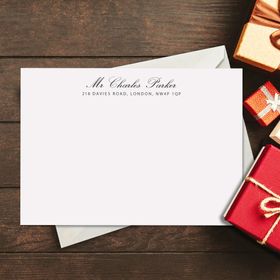 Texts are convenient but no where as personal and thoughtful as a note. With these Classic Combination Personalised Notecards, Namoh's notecards provide a heart warming way of staying in touch. These special note cards is a lovely way to send a message to a loved one. You can just say a little 'hello' or send messages and greetings for celebration of holidays. With the names and/or addresses printed directly on the cards themselves, Namoh's notecards also make the perfect unique gift for the special someone.
Our notecards are printed on the highest quality, environmentally conscious card stock. They all come with white envelopes.
Each notecard can be ♥ personalised ♥ to include your name and/or address.
Made from:
The highest quality, environmentally conscious, FSC certified 300 gsm card stock.
Size:
A6 (10.5cm x 15 cm)
Pack size:
15 A6 Notecards with envelopes
25 A6 Notecards with envelopes
Want to send a 'thank you' to someone? Shop our very unique THANK YOU collection.
If you are looking for fun and funky designs, you can also shop our DESIGNER line of notecards.
We also have an exclusive range of KIDS NOTECARDS to get the young ones writing!
Price: £9.99
Stockist information: www.namoh.co.uk
Personalised Christmas Notecards: Penguin in a Long Hat.
Personalised Christmas Notecards: Penguin in a Long Hat. We love penguins and we love crazy Christmas hats. So a penguin in a long festive hat? Adorable!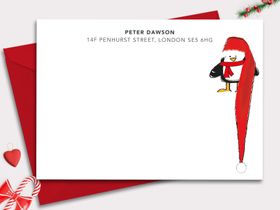 A personalised note that says: even if you are not there in person, you are there in glorious festive spirit! 2020 has been a year that we won't forget easily. We have changed our lifestyle drastically. We have adopted new habits and rekindled old ones. Video calls are in vogue. But sending a thoughtful note on a personalised notecard gives your loved one something tangible, something meaningful to cherish forever.
These personalised notecards make excellent gift items. For him or her, or yourself! We can print your name(s) and address or a special message. They come with red or green envelopes to match the holiday colours.
Our notecards are printed on the highest quality, environmentally conscious card stock.
Want to send a 'thank you' to someone? Shop our very unique THANK YOU collection of notecards here.
If you are looking for more traditional, classic designs, you can browse our CLASSIC line of notecards here.
We also have an exclusive range of KIDS NOTECARDS to get the young ones writing!
Each notecard can be ♥ personalised ♥ to include your name and/or address.
Made from:
The highest quality, environmentally conscious, FSC certified 300 gsm card stock.
Size:
A6 (10.5cm x 15 cm)
Pack size:
15 A6 Notecards with envelopes
25 A6 Notecards with envelopes
Price: £9.99
Personalised Thank You Notecards
It's not just an any old thank you. It is a heartfelt thank you beaming with gratitude!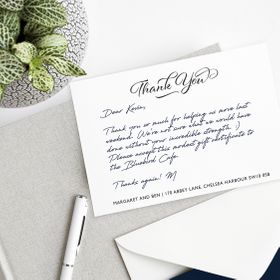 Texts are convenient but no where as personal and thoughtful as a note. With our Personalised Thank You Notecards, Namoh provides you with a heart warming way of staying in touch. These special note cards are a lovely way to send a message to a loved one. You can just say a little 'hello' or send messages and greetings for celebration of holidays. With the names and/or addresses printed directly on the cards themselves, Namoh's notecards also make the perfect unique gift for the special someone.
Our notecards are printed on the highest quality, environmentally conscious card stock. They all come with white envelopes.
Each notecard can be ♥ personalised ♥ to include your name and/or address.
Made from:
The highest quality, environmentally conscious, FSC certified 300 gsm card stock.
Size:
A6 (10.5cm x 15 cm)
Pack size:
15 A6 Notecards with envelopes
25 A6 Notecards with envelopes
If you are looking for more traditional, classic designs, you can browse our CLASSIC line of notecards.
Or if you are looking for fun designers, look no further than you DESIGNER line.
We also have an exclusive range of KIDS NOTECARDS to get the young ones writing!
Price: £9.99
Namoh London
Momental Designs
momentaldesigns.com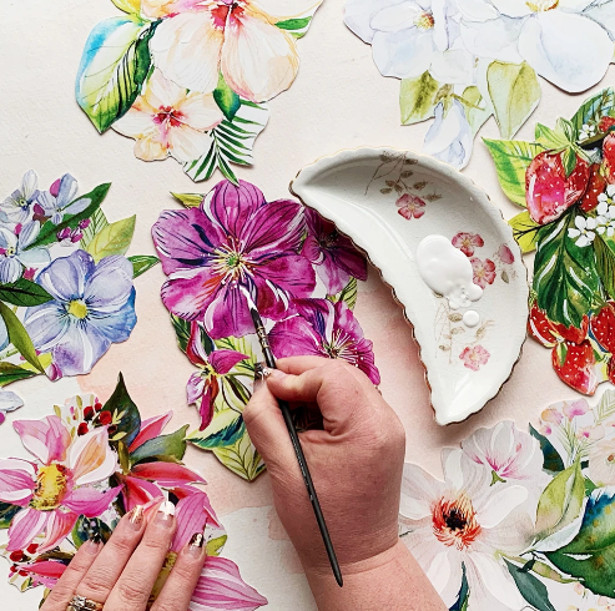 1. We're living in a time when real hugs are taboo, so we created the #WatercolorHug!
We all know countless people that could use a kind word, a bit of the unexpected, a mailbox surprise and we're here to make that happen for them!
www.kristyrice.com/collections/types?q=%23watercolorhug
2. Real pecks on the cheek are not something we give away these days, so let us introduce you to the #WatercolorKiss!
We've developed a collection of 8 hand cut paper flower cards lovingly illustrated by our artists. Each is printed on watercolor-friendly paper, ready for you to paint!
www.kristyrice.com/collections/types?q=%23watercolorkiss
3. I'm the author of 8 creative empowerment books with Schiffer Publishing.. We can send any samples you might like 🙂
My first 7 books are the World's First WATERcoloring books filled with paint-yourself style art printed on watercolor paper!
My 8th book released recently is "The Art for Joy's Sake Journal".
Below are a few links to get you better acquainted with these books:
www.kristyrice.com/collections/books
www.youtube.com/playlist?list=PLR8zRvpBLswikPB7TaZFSmtoTxfRjOlIk
www.momentaldesigns.com
"Your story is art, painted beautifully."
As seen in: People, OK!, Brides, Inside Weddings, The Knot, Good Morning America, Green Wedding Shoes, Time Out New York, Style Me Pretty, Destination I Do, Destination Weddings and Honeymoons, You and Your Wedding, Brides UK, Mingle, Southern Weddings and more!
Artwork Licensed to: Eccolo, T.J.Maxx, Envelopments, Papyrus, Bed Bath and Beyond, Anthropologie and more!
OscouStore Collection at Amazon.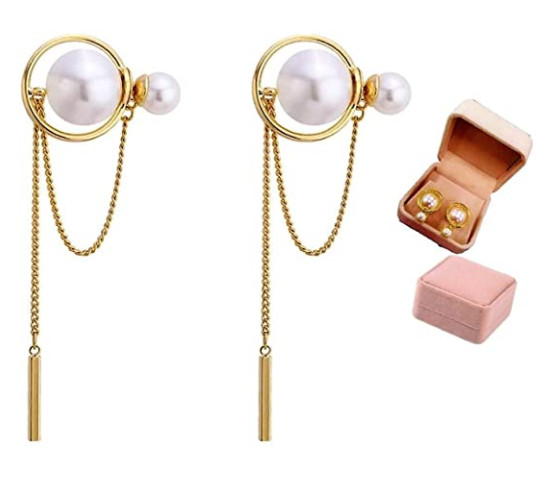 #French Classic Elegant Pearl Earring for Women
• 2020 LIMITED NOVEL & FASHIONABLE, YOUTHFUL & TRENDY DESIGN
• PLATED IN GENUINE 925 GOLD
• BEAUTIFULLY PACKAGED IN PREMIUM SIGNATURE BOX
www.amazon.com/dp/B0834Q7NGL?ref=myi_title_dp
www.amazon.com/dp/B0834X9JQT?ref=myi_title_dp
# Ceramic Coffee Tea Mugs Cups Set Elegant Summer Best Summer
www.amazon.com/dp/B086LHGJN6?ref=myi_title_dp
# CHROS Christmas Tree Skirt & Large Stocking, Rustic Festive Buffalo Plaid Deer Pattern
www.amazon.com/dp/B088GZFFN4?ref=myi_title_dp
GrandPad – an easy to use tablet created for the elderly.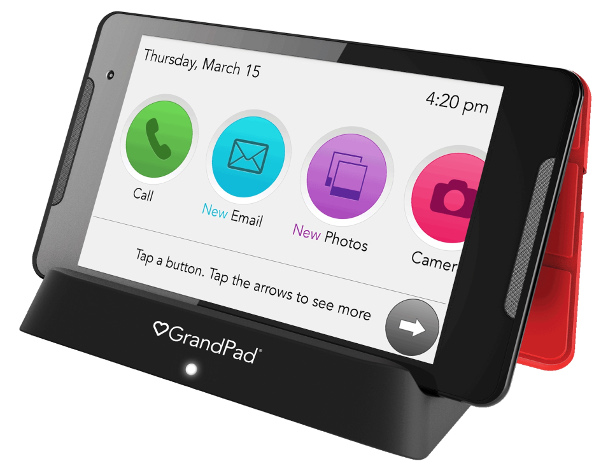 NEW to the UK for 2020 – GrandPad is a custom-built tablet for the elderly (over 75s+) offering a range of easy to use options such as video calling, games, music, family sharing apps, unlimited 4G (so NO NEED for internet / wifi!) and a unique 24/7 support / help service. We have many case studies and reviews from family's positivity using the GrandPad to stay connected, preventing loneliness, and isolation of their elderly family members during the Covid 19 Lockdown, within the UK and worldwide.
GrandPad is available online at www.techsilver.co.uk/product/grandpad-tablet-for-elderly/ RRP is £399.95 with VAT Relief (£479.94 inc. VAT) most customers / elderly users will qualify for VAT relief. Plus a monthly GrandPad subscription of £31.95 (with VAT relief) to access all of the tablets services.
The Husky (HUS-HU260) Guinness Drinks Cooler gives easy access to the chilled liquid black magic – a must-have for Guinness fans everywhere.
www.husky-lifestyle.co.uk
The Drinks Cooler is ideal for parties, enjoying a movie, entertaining friends with an evening meal as well as for sports lovers who want to enjoy sporting events from the comfort of their own living rooms.
Keep your fridge space free and drinks perfectly chilled in your own Guinness drinks cooler.
The black cabinet is emblazoned with the iconic black and gold livery of the world famous Guinness brand and is compact and stylish enough to sit on a table next to an armchair or tucked into any corner of a room.
Simple to clean, it has an A+ energy rating for energy efficiency and provides compressor based technology for powerful cooling. Adjustable black wire removable shelf, reversible glass door to view the product you are about to enjoy and an adjustable thermostat for versatile usage.
· 1 shelf
· Stores up to 40 regular size cans
· Temperature range of 6 to 15°C
· Energy efficiency rating: A+
· Energy consumption: 95kWh/year
· Compartment storage volume: 46 litres
· Noise level 40dB
· Capacity 46L
· This appliance is intended to be used exclusively for the storage of drinks.
General Information:
· Rear panel material: metal
· Door opens to 180 degrees
· Door opens on either side
· Mains operated
· 1.5m power cable
· Size H51, W43, D46cm
· Weight 18kg
· 15cm recommended space behind unit
· Manufacturer's 1 year guarantee
· Packaged weight 19.8kg
· EAN: 5060535960472.
Makers of the world's best-selling Cheese Advent Calendar roll out new Vegan Festive Cheeseboard
New Ilchester® Vegan Festive Selection features three brand new vegan cheeses alongside the award-winning Applewood Vegan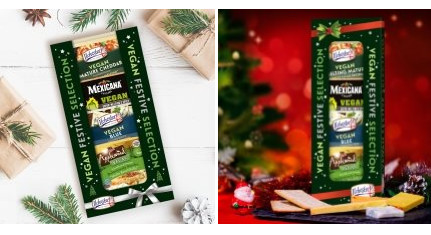 A stack of flyers on a tableDescription automatically generated A picture containing sitting, food, table, smallDescription automatically generated
The UK's leading speciality cheese company and the makers of the world's first and best-selling Cheese Advent Calendar is launching a Vegan Christmas Cheeseboard and is giving selected media a sneak peek at it, to get them salivating.
Norseland, which has won a number of awards for its Applewood Vegan cheese and is the brains behind the Ilchester® Cheese Advent Calendar (the UK's first calendar of its type) , is launching the Ilchester® Vegan Festive Selection in response to a huge increase in the number of people becoming vegans and flexitarians* over the past 18 months.
The Ilchester® Vegan Festive Selection features three brand new vegan cheeses alongside its multi award-winning Applewood Vegan, the vegan version of the UK's most popular smoky cheese Applewood. The new cheeses are:
➢ NEW – the Ilchester® Melting Mature Cheddar Vegan
➢ NEW – the Ilchester® Blue Vegan Cheese Alternative (with blue spirulina vein)
➢ NEW – the Mexicana® Vegan Spicy Cheese alternative
Norseland became the first major UK diary company to introduce a vegan cheese alternative with the launch of Applewood Vegan last October. It proved to be so popular with vegans – and flexitarians – when it launched, that 40% of the stores of the first major supermarket which stocked it sold out on the first day.
The Vegan Cheeseboard has an advantage over non-vegan cheeses at Christmas time because it has fewer calories, but still tastes as good – and some may say even better – as the traditional cheeseboard.
Lisa Harrison, Senior Brand Manager for the Ilchester® Vegan Festive Selection, said:
""We are very proud of our fantastic tasting vegan cheeses: they taste, and melt, like traditional cheese. So, as the number of vegans in the UK are soaring – the Vegan Society says the number of vegans in the UK has quadrupled between 2006 and 2018 – we know that there is a huge demand for vegan cheese.
"But it isn't just for vegans. Christmas is a time when people overindulge and huge amounts of saturated fat are eaten: in meat, cheese, cream – not to mention sugar! Swapping a traditional cheeseboard with a vegan cheese-board means that people can still have the taste of cheese in the festive period, but without raising their blood pressure, cholesterol, and salt levels still further.
"Our vegan cheeses are becoming increasingly popular with flexitarians as well as vegans – and we take this as the highest compliment."
*Flexitarians are people who mostly eat a vegetarian diet but occasionally eat meat and fish.
Times are tough, we don't have to always be. Introducing the tether app.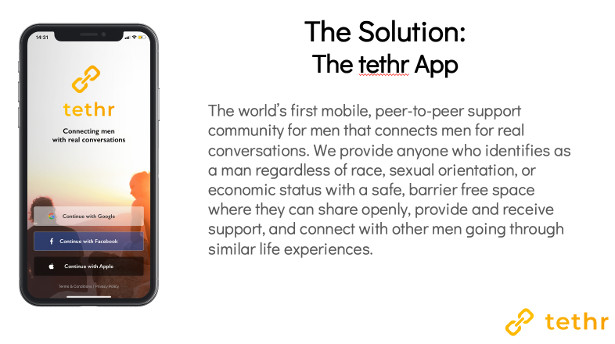 Many men have internalized outdated and harmful beliefs about what it means to be a man. Emotional and physical isolation and the mental health issues that result represent the largest health crisis facing men today. 77% of men suffer from stress, anxiety, or depression but 40% of men say that it would take thoughts of suicide or self harm to compel them to seek professional help. This is because men have been socialized to believe that it is not 'manly' to have emotions or to struggle. tethr is a peer enabled mental health and wellbeing community and platform that provides a safe, barrier free space where any man can speak openly, receive support, and connect with other men. Providing access to a community, resources and connections to wellbeing right in your hand. Life is 24/7, so should your access to wellbeing. tethr is available for download in the app store.
The Flava People and YO! Sushi are expanding their successful YO! at Home range of delicious Japanese flavours to enjoy at home.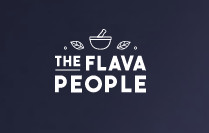 The range will be getting six new and exciting products which include a selection of Katsu sauces and Katsu crumbs that pack a flavour punch with just a hint of spice! Launching in September and available in retailers nationwide, the new products include:
Korean Sweet Chilli Sauce – a tasty sweet & spicy Korean chilli sauce made with fiery cayenne peppers. Use it as a dipping sauce, or drizzle it over veggies, rice, or chicken for a delicious kick that takes your taste buds up a notch!
Katsu Curry Crumb – sprinkle, shake and season your way straight to the streets of Japan with this aromatic Katsu crumb. Delicious sprinkled over chicken, salmon, cauliflower or use this mildly spiced seasoning to coat kebabs for a flavourful street food experience before cooking
Hot & Spicy Katsu – Turn up the heat with this fiery version of our iconic katsu curry sauce…aromatic spices and red chillies come together to create this rich, aromatic dish with just the right amount of kick.
Mild & Creamy Coconut Katsu – deliciously creamy and mildly spiced, this aromatic Japanese style curry sauce with a twist of coconut is guaranteed to be a hit with everyone round the table.
Garlic Katsu – Garlic lovers unite! Our signature luxuriously smooth Japanese style curry sauce that is almost impossible not to love just got better….now with a delicious kick of garlicky sweetness.
Tomato Katsu – rich, sweet and tangy, enjoy a whole new take on our signature Japanese style curry sauce with this deliciously creamy blend of aromatic spices and sun ripened tomatoes
Please do let me know if you would be interested in trying some of the new range for yourself so you can create some Katsu magic in your kitchen.
The Flava People is a Manchester-based family run business with over 40 years of experience in the sauce and seasoning industry. Crafting award winning products for some of the biggest names in the business, they specialise in working closely with their customers to convert big trends into food and flavour concepts that are both completely unique in the market but also highly accessible. All made with good honest ingredients, no nasties and designed to bring new exciting flavours to as many dinner tables as possible.
Pachot Eyebrow Hair Remover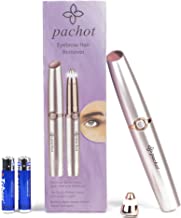 Well-groomed eyebrows beautifully frame the face, highlight your best features and one of the first things people notice when they meet you for the first time. Eyebrow maintenance is therefore one of the most impactful steps in your beauty routine. Instantly look more put together with Pachot Eyebrow Hair Remover:
This compact, lightweight, portable, easy to use and clean electric eyebrow trimmer is the painless alternative to plucking/tweezing/waxing and threading. No more swelling and irritation from wax and no more pain from traditional plucking and threading.
A big money-saver and time-saver for busy women, use this eyebrow razor in between professional salon visits to keep unwanted hair at bay. It's quick to use and portable with a sleek design; keep one in your make-up kit and one in your car for last-minute touch-ups.
It comes with an extra head in case the original is lost or misplaced. Alternatively, you can use the extra head on a specific area apart from main area-use (brows), for hygienic purposes (for ex. nose hair).
How to use – make sure the battery is in the right position and the head is securely in place before use. Use on clean skin, free of moisturizers or serums. Gently pull skin taut and on an angle, using short strokes, shave in the opposite direction of hair growth. This is also great for use on upper lips, nose, ear, chin and on peach fuzz.
Tip: Incorporate eyebrow maintenance into your daily am (or pm) routine, after cleansing and before make-up; the more you use it, the better it works!
Specifications:
– Tapered tip for easy and pain-free hair removal
– 18k gold-plated head with light
– Includes two AAA battery, one replacement head, one cleaning brush, one user manual
– Size/weight of product: 5.1 x 0.8 in; 0.12 lbs
For the Amazon listing – pixelfy.me/Pt3bVm
and the website is www.beautybypachot.com and the IG, FB, Twitter and Pinterest socials under the same Beauty by Pachot.
Created by mixologists, shaken by you
Introducing The Cocktail Delivery Company; delivering bartender quality cocktails nationwide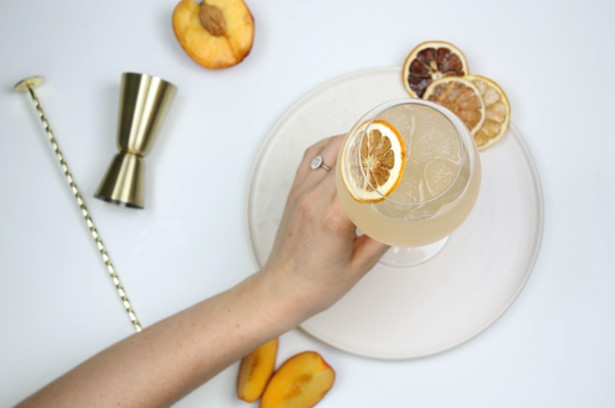 Press samples available upon request
A picture containing person, plate, indoor, holding
Description automatically generated
July 2020…// Ready to shake up your nights in this summer, The Cocktail Delivery Company is proud to deliver delicious premium cocktails nationwide. Created by world-class mixologists with decades of cocktail experience, the new delivery service couriers premium, freshly made cocktails straight to your door, so all you need to do is select, shake and pour.
Founded by the experiential drink specialists at the 43 Club, The Cocktail Delivery Company offer a true bartender quality serve allowing any novice cocktail maker to serve a completely professional drink from home.
Choose from a long list of classic serves from the ever popular Porn Star Martini (£30.00 for 6 serves) to the crowd pleasing gin Bramble (£31.70 for 7 serves). For something a little different, choose from the ever changing and developing Club Signatures which include the new addition Lost in Mexico (£30.00 for 7 serves); a punchy mix of tequila, mezcal, pineapple and a specially crafted basil cordial. There is also a wide range of delicious mocktails and for those looking to throw a proper party; choose from the specialist party boxes. Fancy something not on the menu? The Cocktail Delivery Company also creates bespoke cocktails to-order for those after something specific.
Each serve comes with garnishes and a handy 'how to' guide so you can pour like a pro. All cocktails abstain from using artificial flavours, sweeteners and preservatives plus they are completely fresh so ensure you drink them before the use-by date.
All packaging is 100% recyclable and any waste created from making the cocktails; goes on to make something else, whether it be the garnishes or development for new serves.
The Cocktail Delivery Company is available nationwide with next working day delivery.
For more information please visit: www.thecocktaildeliverycompany.co.uk/
Avanza Skin
Designed for – and by – athletes, Avanza Skin integrates product performance and active ingredients across its product line to carry you throughout your active lifestyle. All of their products are made in California and are formulated with dermatologically proven active ingredients to ensure that they perform like the rest of your gear. Founded by three sisters, a dermatologist, a chemist, and a mathematician, Avanza Skin was born to make athlete's hair and skin better despite dirt, sweat, and friction.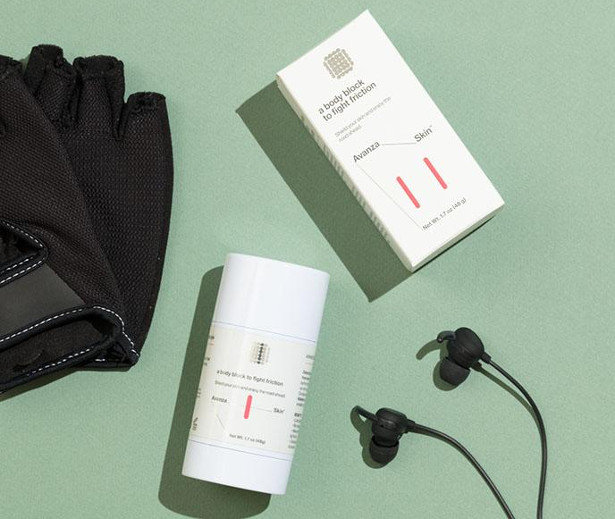 avanzaskin.com
Some of our best-selling products are:
-a body block to fight friction ($20)
avanzaskin.com/collections/all-products/products/a-body-block-to-fight-friction
This body block's natural formula is based on coconut oil which creates a thin layer that protects skin from friction. Constant rubbing causes irritation, blisters, and even serious wounds. This body block provides long-lasting protection with no-mess application. Helps with irritation, blisters, and raw skin caused by friction by creating a defensive layer that allows the skin to breathe.
-a gel for workout acne ($42)
avanzaskin.com/collections/all-products/products/a-gel-for-workout-acne
This gel uses clinically-proven ingredients to open pores, treat acne, and stops new breakouts from forming. For use in face and body, it controls early-stage breakouts and blemishes helping clear them out faster, targeting inflammation and redness. It also helps prevent new breakouts by keeping pores open, clean, and bacteria-free.
-an after workout body wash ($20)
avanzaskin.com/collections/all-products/products/an-after-workout-body-wash
A full-powered body wash designed for athletes. It works to cleanse our skin from salt residues, oils, and dead cells – and rid our pores of the contaminants that can lead to irritation and acne.
Christmas Gift Guide 2020
After months of time away from loved ones during lockdown, it's more important than ever to share family stories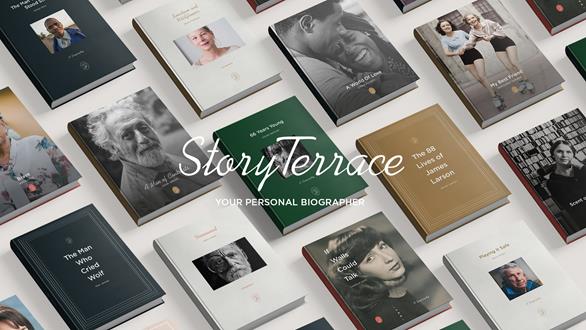 StoryTerrace creates full-length biographies to help you and your loved ones reconnect after time apart
storyterrace.com/en-GB/
As lockdown comes to an end, and we start to resume aspects of our lives pre-pandemic – we look back on the past few months and reflect. The world came to a screeching halt, and millions were stuck at home – creating a globally-shared experience that will be discussed for generations to come. While we were at home, we desperately craved human interaction, as many of us were isolated from our loved ones.
Biography-writing service, StoryTerrace, is encouraging everyone to look inward at their own journey through COVID-19, and reach out to loved ones to listen to their experiences before, during and post-pandemic. By documenting and recording the stories of your loved one's life, not only can you preserve their legacy, but you can achieve a better understanding of the person that you are in the world today through the people who helped shape you.
Storyterrace is a company that documents the life stories of every-day people by pairing them up with professional writers to curate full-length, beautifully crafted biographies to help you and your loved ones relive your life's greatest experiences.
There are 3 options for StoryTerrace packages: Compact, Complete and Novella, with prices ranging from £1500 to £5250. To read more about pricing, as well as other services offered here.
Many of us have considered writing a biography – detailing the struggles we have overcome and successes we have worked hard to achieve, but ultimately decided against it. Why? The intrinsic feeling of not having an 'extraordinary' life to document. This is a personal barrier we all must overcome, because the backbone of our country is composed of the stories of unsung, everyday heroes – whose stories are no less extraordinary than the ones we read about in history books. StoryTerrace aims to document the epic tales of ordinary people across the nation, encouraging the sharing of stories that make up the fabric of British society.
Rutger Bruining, CEO and founder of StoryTerrace, discusses personal biographies and the people that bring them to life:
"StoryTerrace began with a simple idea – a biographer for every person. By matching ordinary people with these gifted professional writers, we're ensuring that stories of the people that make up the fabric of our country will be preserved for generations. Each and every one of us has a story to tell and although many may doubt the value of documenting their life stories just for themselves, the gift of preserving family stories is invaluable.
Biographies are obviously about the storyteller, but their success ultimately comes down to how well the writer is able to connect with the subject and draw out the precious details of their stories. StoryTerrace writers are some of the most intuitive storytellers, and can truly capture the essence of their subjects."
Luvi Kids.
Christmas themed kids summer dresses.
A little bit about Luvi Kids: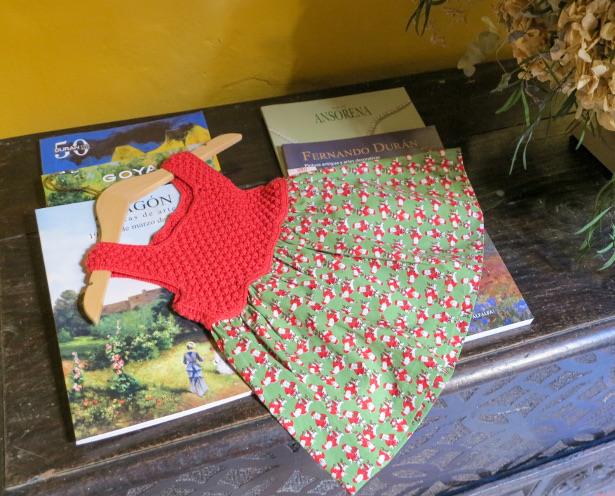 Luvi kids are a women empowering kids clothing brand. They are creating opportunities for woman artisans to gain financial freedom. Their designs are curated with materials that are honest and elegant. Their entire collection is handmade by women artisans.
Right now, only their summer collection is available on the website. Their Christmas collection is going to be on sale soon.
luvikids.com
www.instagram.com/luvi_kids
SPRIGBOX
getsprigbox.com
Grow your little Urban Garden with this small wooden cube!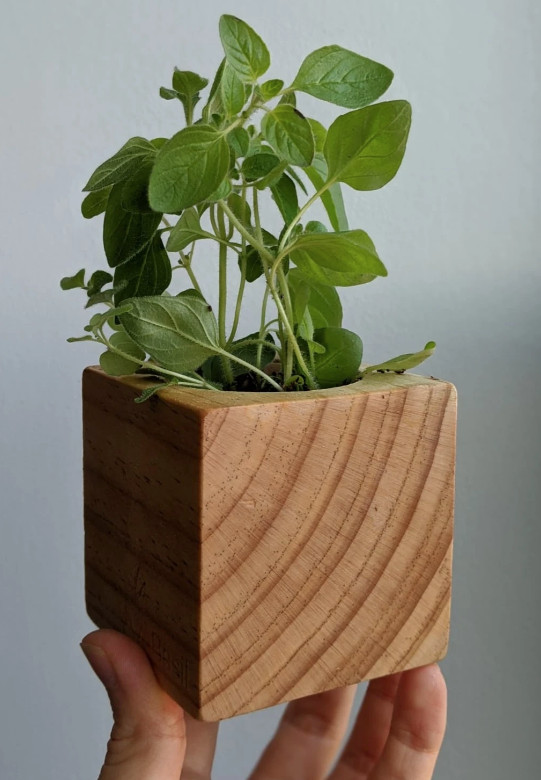 Passionate about gardening? Don't make your urban environment stop you from growing the plants you love. Sprigboxes got your back! It is a small wooden cube that comes with everything you need to grow for your little garden. It's made from a beautiful pinewood with a ground stone substrate and a package of seed. The home garden kit has everything you need. All you have to do is add water!
You can choose from 16 varieties of Sprigboxes. There's your kitchen's favorite herbs-basil, rosemary, and oregano. You're favorite flowers like the gerbera daisy, lavender, and sunflower. There are also other exotic plants. Sprigbox is also perfect as a gift.
Visit getsprigbox.com for the complete list of plants.
If you love cooking you will love the chili, basil, mint, oregano, and rosemary. Oh, there's a coffee plant too. But growing this plant is quite a challenge. It is one of the hardest to grow and needs the best care.
Growing Sprigbox can also be a great bonding with your kids. The sunflower and mimosa are the kid's favorite. They are amazed with how mimosa folds up as they touch it. Then return to normal in a few minutes.
Having a little Urban garden couldn't be easier. The instruction on how to plant is easy. Isn't it fulfilling to watch that little plant start to sprout and come to life? Sprigboxes also don't need re-potting. But if you want them to grow beyond the size of a small house plant, you can replant them into a larger container.
Visit getsprigbox.com to check what plant is best for you and your space.
HTGB
hittingthegolfball.com


Need to level up your golfing game? Hitting the Golf Ball got you covered. Denny Putsh, is a golf enthusiast who created the Hitting The Golf Ball website. He is passionate about helping others improve their golfing game. Denny's fascination and obsession with golf lead him to create Hitting The Golf Ball. It aims to help beginners and advanced golfers to level up their game.
Every week, he published two new topics about golf tips and equipment. He tried to make an effort to cover a variety of topics about golf merchandise. Whether it's the latest training aids, showing off the coolest novelty gift or the newest equipment.
He compiled and narrowed down the product after extensive research for you. He picked up the best, reviewed each, and created buying guides and answered FAQ along the way. Buying guides helps you avoid common mistakes when purchasing appropriate golf equipment. A comparison of prices is also provided to help you save time and energy.
You also need to look out for the Golf Tips. You can find informative and helpful tips that you can use to level up your game on the course.
Hitting The Golf Ball reviewed everything that is golf-related for you. From golf apparel, accessories, bags, clubs, gadgets, tools to training aids. It provides valuable and enjoyable information to golf enthusiasts like you.
Newly launched Wry Grain vodka from award winning Silent Pool Distillers. silentpooldistillers.com/wry-vodka/
Wry Grain Vodka is made using the finest rye grain spirit with a bespoke distillation process. Once distilled the spirit is then filtered through traditional local charcoal to create an exceptionally clean, smooth and pure vodka.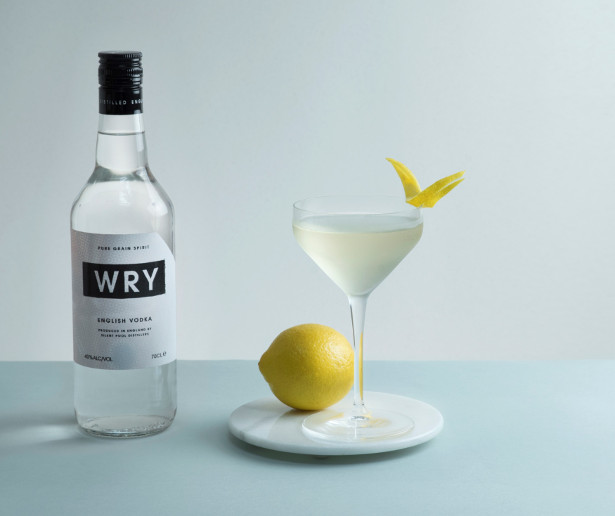 On behalf of Wry vodka, Silent pool Distillers have also introduced the charity R=<1 accessory and clothing range which is available to purchase from £15 with 50% of the profit going to mental health charities affected throughout Covid19. silentpooldistillers.com/merchandise/
It's stylish and contemporary design takes inspiration from the UK's street-art scene and targets socially aware members of society, who want to make a difference. The campaign is already backed by a number of celebrity supporters
As well as offering financial aid, the campaign aims to keep the spotlight on the R=<1 infection rate; the equation which is critical to keeping the virus under control and allowing the UK population to return to normality. According to a recent survey, an astonishing 83% of young people have admitted the coronavirus pandemic has affected their mental health. This figure includes a large number of NHS and key workers. The impact of isolation, grief, loss, and a fear of the future are some of the mental-health related issues cited in connection with COVID-19.
Audible's Gift Membership

With over 450,000 audiobooks, dramas and exclusive podcasts to choose from, an Audible membership is the perfect gift for audio and book lovers. Whether you pick a one month (£7.99), three month (£23.99), six months (£47.99), or twelve month gift membership (£69.99 and 25% discount), huge savings can be made with up to 60% off selected audiobooks, a free credit each month and access to daily deals. Browse all Audible's gifting options at: www.audible.co.uk/ep/giftcentre
Please find below a selection of example titles from Audible, including bestselling fiction, critically acclaimed Audible Original podcasts, and beloved classics narrated by world-famous narrators!
BEST-SELLERS
Come Again
By Robert Webb
Narrated by Olivia Colman
It's been precisely 10,000 days since Kate met the most gorgeous man alive. The man she married. The man with whom she built a life. The man who died. Kate still sleeps with her husband's T-shirt, but it doesn't smell of Luke any more. She misses him every day.
One morning, Kate wakes up back at college. She's 18 years old. She remembers everything. And she realises that this is the week that she will meet Luke for the first time. What if the man you lost could be found again?
But then, what if he doesn't know he's lost? And what if he's still just a boy? The debut novel from Robert Webb, Come Again is a time-travelling romance about living in the moment, love before death and life before the internet.
The Tales of Beedle the Bard
By J K Rowling
Narrated by Warwick Davis, Noma Dumezweni, Jason Isaacs, Jude Law, Evanna Lynch, Sally Mortemore, Bonnie Wright
As familiar to Hogwarts students as "Cinderella" and "Sleeping Beauty" are to Muggle children, Beedle's stories are a collection of popular fairy tales written for young witches and wizards. So, if you're wondering what's in store in this brand-new audio edition…well, your ears are in for a treat.
Once you've checked this fabulous Hogwarts Library book out, you'll start by hearing the author's introduction, read by Sally Mortemore (librarian Madam Pince from the Harry Potter films). Then it's time for the tales to begin….
We're told these five fables have been firm favourites in wizarding households for centuries, and now it's your turn to experience these tales from the Wizarding World, as you've never heard them before.
Sherlock Holmes: The Definitive Collection
By Arthur Conan Doyle
Narrated by Stephen Fry
A lifelong fan of Doyle's detective fiction, Fry has narrated the complete works of Sherlock Holmes – four novels and five collections of short stories. And, exclusively for Audible, Stephen has written and narrated nine insightful, intimate and deeply personal introductions to each title.
New York Times: "The pairing of Fry and Holmes is a bit of a marriage made in heaven."
BuzzFeed: "Sherlock Holmes. Narrated by Stephen Fry. Need I say more? Honestly though, what a perfect way to get away from it all while you're cooking dinner, commuting, or tidying up this weekend."
The Sandman
By Neil Gaiman and Dirk Maggs
Narrated by Riz Ahmed, Kat Dennings, Taron Egerton, Neil Gaiman, James McAvoy, Samantha Morton, Bebe Neuwirth, Andy Serkis, Michael Sheen
Torn from his realm, The Sandman – Morpheus, the immortal king of dreams, stories and the imagination – was imprisoned on earth for decades. On escaping he must restore his power, descend into hell to face Lucifer, chase rogue nightmares, visit a serial killer convention and cross paths with characters from DC comic books, ancient myths, and real-world history.
Audible and DC present the first in a series of audio adaptations of Neil Gaiman's best-selling graphic novels, adapted and directed by multi-award-winner Dirk Maggs, performed by an ensemble cast with James McAvoy in the title role, and accompanied by an original score by James Hannigan. As narrator, Neil Gaiman will lead you through this dark, literary world in a twisting fantasy journey of myth, imagination and terror.
AUDIBLE ORIGINAL PODCASTS
The Sun King
Created by David Dimbleby, Joe Sykes, Peggy Sutton
The story of how one man shaped our modern media and in doing so changed the world.
In 1996, Rupert Murdoch was at the helm of one of the most influential media empires in the world, when he founded a new television network in the United States called Fox. Two decades later, Fox News would help elect President Donald Trump. Today, many believe Murdoch is more powerful than ever before. In this Audible Original David Dimbleby charts Murdoch's rise, from Australia to the UK to the US, beginning when the two men first met in London in 1968. David wants to find out – who is the man they call The Sun King?
The Guardian: "Illuminates our baffling world with sudden clarity"
Financial Times: "A fascinating, sprawling six-parter"
Heist with Michael Caine
Created by Michael Caine
In this gripping, six-part, true-crime series, Michael Caine tells a collection of incredible stories of remarkable heists and extraordinary robberies from around the world. We hear from masterminds, detectives, victims, journalists and key witnesses that lived through them. From the largest bank burglary in American history, to the world's most audacious book heist, Heist with Michael Caine travels to America, Australia, Sweden, Belgium and everywhere in-between to tell these incredible real-life stories.
The Times: "Unreasonably good fun"
The Guardian: "Mysterious interviewees who say things like: "I was bottle-fed diamonds" add to the excitement and movie-like glamour"
West Cork
Created by Sam Bungey and Jennifer Forde
This much we do know: Sophie Toscan du Plantier was murdered days before Christmas in 1996, her broken body discovered at the edge of her property near the town of Schull in West Cork, Ireland. The rest remains a mystery.
The Times: "Is West Cork the new Serial? No, this murder mystery is far better."
Marie Claire: "A captivating investigative feature that fans of Serial and Making A Murderer will devour."
To The Woman: Season Two
Created by June Sarpong, Laura Sheeter, Lily Ames, Tom Curry
What would you say to the woman who saved you? What about to the woman that shaped you? In the second series of the critically acclaimed To The Woman – described by ELLE as a heart-warming display of sisterhood – June Sarpong OBE speaks to women from around the world as they address the women they choose to celebrate.
The Guardian: "An admirably broad collection of lived female experience, and every story needs to be heard. Plus To The Woman is easy to listen to, sometimes gripping, often emotional."
Sleeping with David Baddiel
Created by Geoff Jein
Comedian David Baddiel invites you into his bedroom as he explores the power of sleep.
Struggle to get to sleep? Wake up in the early hours unable to drift off again? Baddiel partners with sleep expert Dr Guy Leschziner to investigate what happens when we sleep, why we need it and what happens when we don't get enough of it. From world records and sleep deprivation as a torture tool to the behaviours and medical conditions that can impact how you kip, Baddiel and Leschziner also delve into the tools you can use to improve your chances of getting some decent shut-eye.
CLASSICS
Little Women
By Louisa May Alcott
Narrated by Laura Dern, Emily Bauer, Lauren Fortgang, Allison Hiroto, Carly Robins, Suzanne Toren
Hollywood icon Laura Dern breathes new life into Louisa May Alcott's classic coming of age tale following the lives of four sisters against a backdrop of the American Civil War. With their father away fighting, the March girls are facing a lean Christmas with their mother. But the sisters' close bond and determination to make the best of things enables them to find happiness despite their hardships.
Maurice
By E.M. Forster
Narrated by Ben Whishaw
Maurice by E.M. Forster is the story of a young man struggling with his sexuality at the beginning of the 20th century.
Written between 1913 and 1914, it was published over 50 years later, the author believing that due to public and legal attitudes to homosexuality, to publish it in his lifetime would signal an end to his career.
Maurice is now considered to be one of the most groundbreaking and significant novels of the LGBT+ canon, and in this brand-new recording Ben Whishaw (Mary Poppins Returns, Paddington, A Very English Scandal) gives an emotive and mesmerising performance.
HG Wells: The Science Fiction Collection
By HG Wells
Narrated by Hugh Bonneville, Jason Isaacs, Sophie Okonedo, David Tennant, Alexander Vlahos
Five gripping classics from H.G. Wells – whose innovative genius led him to be known as 'The Father of Science Fiction' – in one captivating audiobook. Exploring the ethics of genetic modification, The Island of Doctor Moreau is both a chilling masterpiece and a cautionary tale. The Invisible Man follows a scientist's descent into madness after turning himself invisible. The Time Machine will transport you to a dystopian future, where Earth is slowly dying and two bizarre races exist. Two men embark on an adventure of a lifetime in The First Men in the Moon. When Earth is invaded by Martians, The War of the Worlds ensues.
Jane Eyre
By Charlotte Bronte
Narrated by Thandie Newton
Following Jane from her childhood as an orphan in Northern England through her experience as a governess at Thornfield Hall, Charlotte Brontë's Gothic classic is an early exploration of women's independence in the mid-19th century and the pervasive societal challenges women had to endure.
AudioFile: "Narrator Thandie Newton gives a delightful performance of this beloved classic. She delivers the voice of Jane from childhood to adulthood with elegant conviction, breezing through the dense sentences as if they were part of a contemporary novel."
SMALL MISTAKES, BIG CONSEQUENCES
FOR INTERVIEWS
HIGHLIGHTS THE MOST OFTEN MISTAKES MADE BY INTERVIEWEES
TEACHES THE 20 INTERVIEW SKILLS YOU NEED TO KNOW
Lehigh Valley, PA (May 20, 2020) Small Mistakes, Big Consequences for Interviews (Momosa Publishing LLC, ISBN 978-1-950459-00-1, September 1, 2020, $10.00) is the second book in the Small Mistakes, Big Consequences series.
Written by Anne Corley Baum, a well-known Lehigh Valley executive & vice president for Capital BlueCross, the book is a lighthearted look at the top 20 interviewing mistakes that people make without realizing the potential consequences. She also includes advice for the interviewer to assist them in selecting the best candidate for the position.
According to a 2013 survey from Harris Interactive and Everest College, as many as 92 percent of adults in the United States stress over one or more aspects of a job interview. Baum's book simplifies the interview process and helps candidates hone their skills needed to get the job and walk in the door with more confidence.
Baum says she "wrote the book to inform readers how to avoid distracting behavior during an interview that will prevent them for obtaining the job." She added, "her goal was to create short, insightful powerful points to highlight what not to during an interview and to show the interviewee how to present their best self.
She has spent years serving in leadership roles and teaching leadership to high potential employees on their way to the C Suite. She is a certified protocol and etiquette consultant and has run programs on perfecting your professional image, leadership and executive coaching, how to succeed in the international arena, and dining at the corporate table. She has also led programs for young adults including interviewing and job skills as well as etiquette and dining programs for children and teens.
In Small Mistakes, Big Consequences for Interviews
Readers will discover how to:
· Be perceived as sincere and trustworthy.
· Make a great first impression.
· Avoid common interview mistakes.
· Encourage others to meet the "real you."
· Present your best, most professional self.
Baum states "first impressions take only a moment to form. In that short time, mistakes made can result in lost opportunities. Since perception is reality, it is important to make sure that from the first communication to the last moment of your interview your image is perceived as positive and professional."
About the Author:
Anne Corley Baum is the Lehigh Valley executive & vice president, distribution channels and labor relations for Capital BlueCross. Prior to joining Capital BlueCross, she taught leadership to high potentials on their way to the C suite through the executive coaching programs and seminars of her company Vision Accomplished. She has received numerous awards for her leadership, including the Athena International Award and
Pennsylvania Best 50 Women in Business. Anne was certified by the Protocol School of Washington as a protocol and etiquette consultant, and holds a BS in Biology from the University of Illinois and a master's degree in Health Systems Management from Rush University, Chicago IL. Anne resides in Bethlehem, PA with her husband and two children.
The all-new Power Treads™ from WowWee launch this week!
A runaway hit on TikTok with 6​ M+ views, Power Treads are all-surface vehicles that you build and​ unleash! Power Treads™ (£24.99rrp) flip, rip and roam all over your home!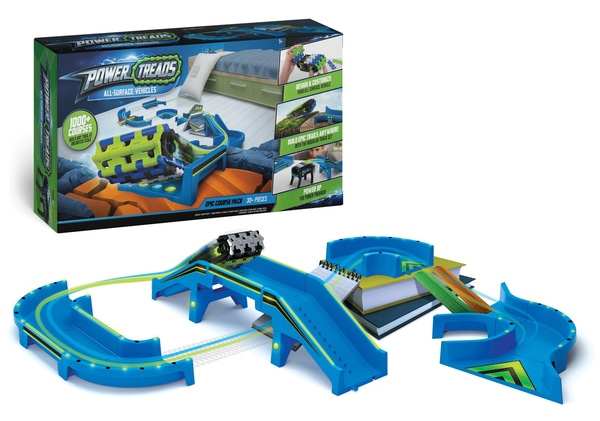 Please let us know if you like a sample for review, gift guide or shopping feature.
Build your Power Treads™ in a snap, then create your own custom course using the Power Treads™ modular track set. Track pieces are interchangeable: place them closer together for more control or expand them out for more challenging routes.
Level up by adding household items for your Power Treads™ to power over, under and through. The bigger the scale, the more epic the trail! Add obstacles using found objects to create cool stunts and challenges. Then power up your Power Trekker to get over and around without knocking stuff down. You can even add glow-in-the-dark stickers for challenging races in super dark spaces. With 1000+ courses, you can build any trail at unlimited scale!
"Power Treads gives you raw power, a customizable vehicle and a modular building system," says Davin Sufer, WowWee's Chief Technology Officer. "We used cutting edge design for amazing all-surface capabilities, so that you can build your course anywhere. Track pieces connect or can be placed as far as you want. The course and stunt possibilities are practically endless!"
The Power Treads™ Epic Course Pack (£24.99rrp) comes complete with 1 Power Treads™ all-surface vehicle, 1 Power Treads™ Power Trekker, 22 treads, a 10-piece modular track set and a glow-in-the-dark sticker sheet. Includes 30+ pieces! 2 AAA batteries required (not included). For ages 5 and older.
Power Treads is available from Smyths, Argos, Entertainer and Amazon UK from August onwards.
Website: ​ powertreads.co​m
Follow on Facebook: ​@powertreadsofficial
Follow on Instagram: @powertreadsofficial
Power Treads™ is distributed by Jazwares in the UK.
HARIBO Selection Box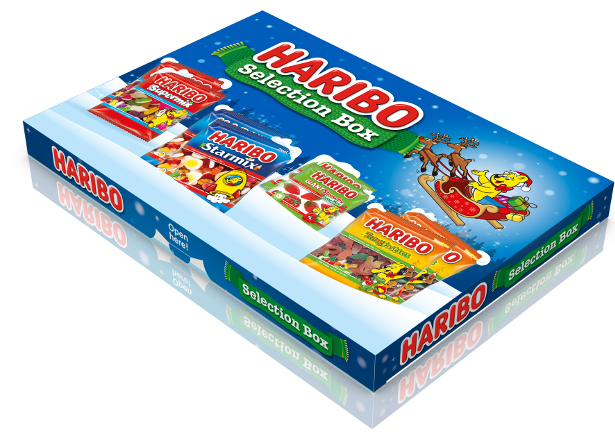 The HARIBO Selection Box is a stocking filler with a difference! Containing tasty gums and jellies, this sweet Christmas morning surprise includes eight mini bags of HARIBO favourites including Starmix, Tangfastics, Supermix and Giant Strawbs Gone Mini.
Fun Balancing Act for Players
in Endless Games New Dropsy Card Game
Matawan, NJ – (August 4, 2020) – Endless Games today announced the nationwide availability of its latest card game, Dropsy.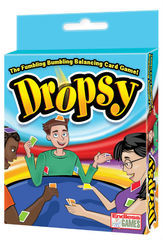 In this new game, all you have to do is get three of the same color. Sounds like a pretty simple card game, until Endless Games turned it into Dropsy, the game where players have to hold their cards in some unusual ways while trying to get their three-of-a-kind.
In Dropsy (MSRP $6.99 for 2 or more players 8+) players take turns drawing cards to try to get three of the same color. However, instead of discarding cards, players have to hold them in the manner directed on the card. Cards can command players to hold cards under their chins; on top of their heads; back of their hands; between their fingers; under their arms, and other odd positions. If a player "Dropsy" their cards, they have to start all over again trying to get the three-of-a-kind again.
The silly new game, designed by renowned game inventor, Howard Tarnoff, was originally conceived in 2004 under the title, "Don't Drop Your Draws." Brian Turtle, VP of Sales and Marketing for Endless Games, explained, "The game went through some design and graphics changes since it was presented in 2004. We've made it a quick and easy, affordable game that can deliver fast laughter which is always our goal, but may be particularly beneficial to people right now."
Dropsy is one of the latest in Endless Games' line of cool card games that already includes Red Light Green Light 1-2-3, The Name 5 Card Game, Jeopardy! and Jeopardy! Jr. Card Games, and the Wheel of Fortune and Wheel of Fortune Junior Card Games.
About Endless Games: Founded by industry veterans Mike Gasser, Kevin McNulty and game inventor Brian Turtle, Endless Games specializes in games that offer classic entertainment and hours of fun at affordable prices. The three have an uncanny ability for discovering and developing hit games, having been a part in past successes Trivial Pursuit™, Pictionary® and Six Degrees of Kevin Bacon™. The general principle of Endless Games is to produce high quality entertainment in board games that are quick and easy to learn but offer "Endless" play value. This theme runs through the line of classic games like Kismet and Mancala as well as home versions of the TV game shows Card Sharks, Password, Wheel of Fortune and Jeopardy! Newer party games like AKA and That Was Awkward, and family games Name 5 and Everybody Knows also maintain this model for instantly addictive fun! The diverse talents and perspectives that our staff and partners bring to the development, manufacturing, sales and marketing for our business enables Endless Games deliver the best, quality products with universal appeal. From ages 4 to 104, Endless Games offers card games, party games, trivia games, family games, children's games and pop culture games that engage and entertain all people. For additional information, visit www.endlessgames.com and interact with the company on Facebook, Twitter, Pinterest, Instagram and YouTube.
Wheel of Fortune ©2020 Califon Productions, Inc.
Jeopardy! ©2020 Jeopardy Productions, Inc.
Password ©2020 FremantleMedia N.A,. Inc.
All Rights Reserved
Great British Craft Beer Mixed Case with Glass
The Great British Craft Beer Mixed Case gift set is an excellent starter pack for someone new to the world of craft beer. It offers a diverse selection of drinks from British breweries but doesn't include anything too off-the-wall flavour-wise. Plus, there aren't any drinks with an overly strong alcohol percentage.
This gift set is also perfect for pleasing everybody in your group of friends, as you receive such a wide variety of modern beer styles in one easy pack. This means that there'll be a drink for everyone.
The gift set even comes with a branded Beerhunter glass, so you can enjoy each of the drinks in style.
Ryan Smith – Managing Director at Beerhunter said
"Beer gift sets make a fantastic present for both friends and family members. Single-variety multipacks let them stock up on their favourite tipple, while mixed cases allow them to try a vast array of different styles and flavours from across the globe. This makes these packs perfect for either an experimental lager lover or a casual drinker! For example, the Great British Craft Beer Mixed Case is a great option for someone new to the world of craft beer, as it offers a huge selection of 15 diverse drinks from breweries across Britain, including session IPA and pale ale."
The 15 beers included come from breweries at each end of the UK and everywhere in between. You'll receive a can of Beavertown Gamma Ray and Beavertown Neck Oil, brewed in London, as well as a bottle of BrewDog Dead Pony and BrewDog Punk IPA, which are produced in Scotland.
Along with these, there will be a mix of other brands, including North Brewing Co. and First Chop, so you can easily find a new favourite.
The Great British Craft Beer Mixed Case with Glass gift set can be ordered now from Beerhunter.co.uk and is available with tracked, next-day delivery in the UK.
PSK Collective
As a lifelong athlete, Phaidra Knight, World Rugby Hall of Fame player, never had the "traditional" female figure, and as a result, was often forced to turn to custom clothing options to fit her tall, boxy shape. Identifying a blank space in the fashion market, Phaidra was inspired to create a fully inclusive, androgynous line that catered to athletic-bodied girls, women and individuals alike.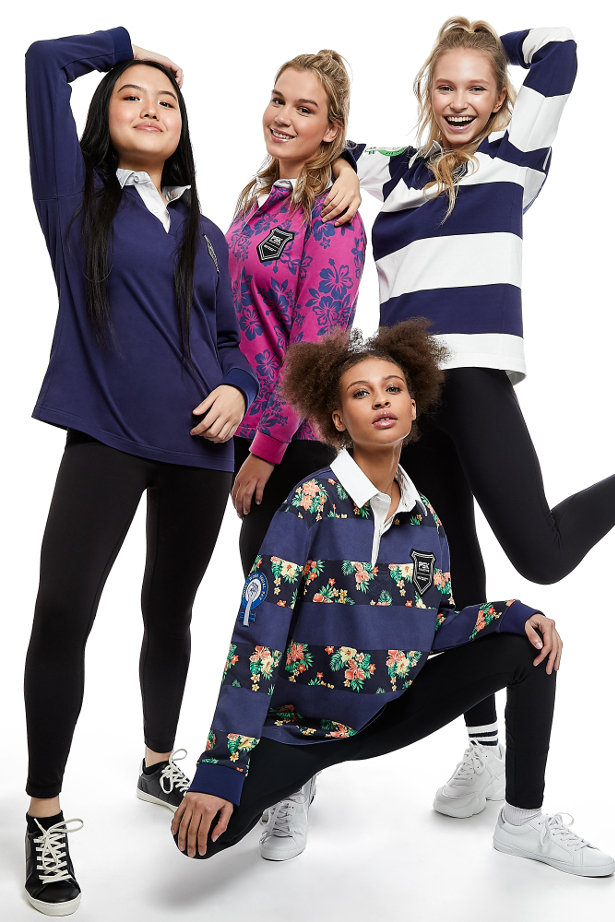 Bringing equity to young women athletes everywhere, PSK Collective is a fusion of activewear and streetwear designed to marry sports and fashion together for a greater cause – to empower and inspire the female athlete within each of us, and shift attitudes surrounding fashion and expression. And Phaidra isn't alone. To further bring exposure and much needed recognition to female athletes around the world, Phaidra tapped many award-winning, trailblazing female athletes, such as Former WWE star Danielle Moinet and Olympian Aja Evans, to imprint on the collection and be part of the Collective.
Additionally, PSK Collective will be launching in partnership with Women's Sports Foundation – a program Phaidra has been personally associated with for years. Coming full circle from her first days as an Advocacy Intern, to today as a Foundation Ambassador and serving on the Board of Trustees, Phaidra alongside other notable, international athletes aim to shine a light on women in sports and empower the next generation of athletes by donating 15% of all PSK Collective profits to the Foundation's efforts.
Comprised of sustainably-minded essentials and trend-focused staples including tops, bottoms, dresses, sweat suits, outerwear and accessories (including everything from sneakers to surfboards), the collection strikes a balance of comfort and design perfect for every body type. The majority of pieces are priced $39 – $129 with sizes ranging from XS-3XL.
The PSK Collective is more than just a clothing line; it brings together talented women from all walks of life to empower and inspire the athletes within each of us. By shining a light on inclusivity and diversity, PSK Collective is ready to take on the world and serve women to be the best they can be on and off the field!
Hampers with Bite is an online gift hamper company that delivers Australian wide, founded in 2004 by brothers Rory and Nick Boyle.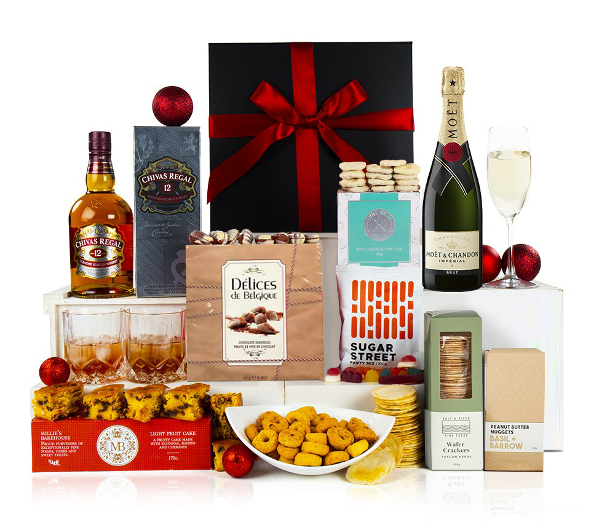 Our products are a step up from your standard hamper, we specialise in creating curated gift boxes, using delicious gourmet produce from across Australia, with beautiful packaging, priced to offer our clients unbeatable value. Visit www.hamperswithbite.com.au.
Christmas Hampers
There's a reason why we are Australia's number one Corporate Christmas Hamper supplier year and year again, all you need to do is take one look at the range below and it is clear to see we stand for value and presentation. Hampers with Bite specialising in corporate gifts for staff and clients, our corporate branding packages are second to none. Boasting the most affordable Christmas hampers in the market, our team have spent over 15 years in the researching and sourcing the most delicious gourmet food and wine that is exclusive to Hampers with Bite ensuring each gift is a standout and tailored to perfection.
Create Your Own Hamper
Can't find what you're looking for in our hamper range? At Hampers with Bite we offer the ability to create your own exclusive gift basket! Building your own gift hamper is the perfect way to customise and personalise your gifts. We provide an array of gourmet products including nuts, chocolate, savoury goods, wine and beer that can all be included in your own custom gift hampers.
Corporate Branded Hampers
Hampers with Bite not only provide high-quality corporate gourmet hampers, we also offer a number of branding options to make your logo shine.
Delivery:
Hampers with Bite deliver Australia wide. We now offer fast contactless delivery. Regardless of whether you are in the country, city or outback, we will always be able to get your hamper to you.
CELEBRATE INTERNATIONAL PROSECCO DAY WITH ALDI'S AWARD-WINNING FIZZ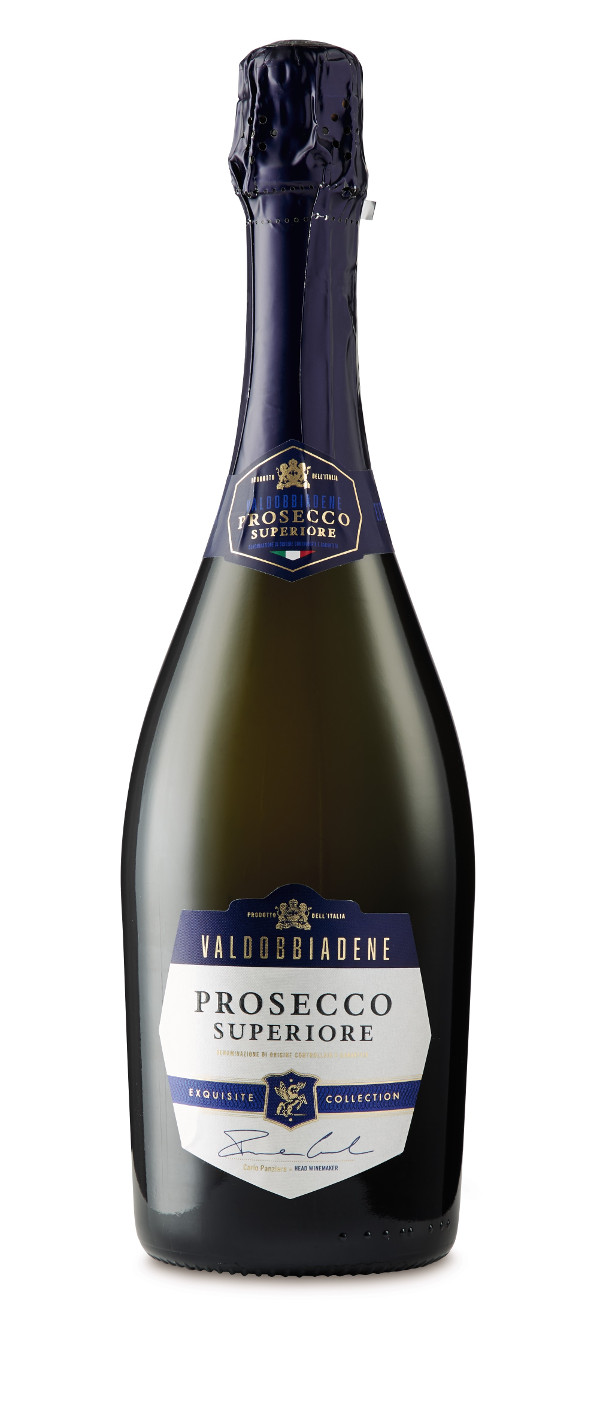 If you ever needed an excuse to crack open a bottle of fizz on a week night, what better reason to celebrate the weekend early than International Prosecco Day (Thursday 13th August) – after all, they do say Thursday is the new Friday! If you feel passionately about this bubbly tipple you'll be pleased to hear Aldi has you covered with everything from delicious organic bubbles to fruity Frizzante for every taste and style. Plus, with prices starting from as little as £4.99 who even needs an occasion? Let's get fizzical!
But what is prosecco? Prosecco is an Italian sparkling wine originally made from Glera grapes. A firm favourite amongst Brits, the drink has evolved over time from being a cheaper alternative to champagne, the main ingredient in an Aperol Spritz and when added with peach nectar, it creates a delicious Bellini cocktail. Say no more!
Aldi has rounded up its award-winning and best-selling fizz bottles which are available online and in store now, so you can celebrate the special occasion.
Organic Prosecco (£7.99, 75cl)
Available in stores now and online nationwide now
For a second year in a row, Aldi's best-selling Organic Prosecco has been awarded two silver medals at the renowned Drinks Business Organic Masters. The results come at a time when the popularity of organic sparkling wines continues to grow, with a forecasted growth of 8.2% between now and 2023[1]. Sourced from the Corvezzo family's 150-hectare estate, 30km north-east of Venice, this eco-friendly fizz boasts classic notes of ripe pear and apricot. Grown with no pesticides or herbicides in the vineyard, this delicious bubbly tipple can be enjoyed as an aperitif or paired with a light fruity dessert.
Valdobbiadene Prosecco Superiore DOCG (£7.99, 75cl)
Available in stores now and online nationwide now
Another fan-favourite, this quality Italian sparkler is favoured for its light, creamy flavour and delicate floral touches, making it light and refreshing with aesthetically pleasing bubbles.
Castellore Prosecco DOC (£5.99)
Available in stores now and online nationwide now
With a scent characterised by its citrus fruit and flowery features, the Castellore Prosecco DOC provides the ideal partner for refined appetizers and delicate fish, white meats and fresh cheese dishes. The perfect accompaniment for a summer's dinner in the garden.
Castellore Prosecco Frizzante (£4.99, 75cl)
Available in stores now and online nationwide now
This semi-sparkling wine has the same soft and fruity peach, pear and lemon zest flavours that you'd expect from our Castellore Prosecco DOC – just in a gentler Frizzante style. Serve as an aperitif or enjoy with any seafood dish which is enhanced by the soft citrus notes. Why not pimp your prosecco with peach or orange juice to make a sumptuous mimosa, or throw in some fresh or frozen fruits such as summer berries, blood oranges and mango to add a refreshing touch to your glass of bubbly. For under a fiver, you can't go wrong.