Have yourself a 'Merry' little Christmas
Wine, beer, and spirit -lovers can count down to Christmas with alcohol advent crackers, calendars and gifts for all tastes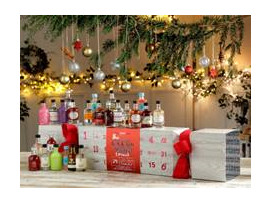 Raise a glass to the festive season with a selection of alcohol advent crackers, calendars and Tipsy Trees. From artisan gin and premium tonics to whisky, fine wine, fizz and beer, the experts at First 4 Hampers (www.first4hampers.com) have perfect advent calendars for grown-ups to enjoy.
Luxury Advent Crackers
Start the festivities with a bang and choose from either a luxury gin, flavoured gin or whisky cracker shaped advent calendar. Behind each door of the giant cracker there is a different 5cl bottle of artisan spirit.
The gin cracker contains brands from around the UK such as The Lakes Gin, Poetic License, Jawbox Gin and Masons alongside well-known brands such as Whitley Neill.
The flavoured gin cracker contains gins and gin liqueurs including Bramley Gage Organic Sloe Gin, Sweet Potato Spirit Co. Raspberry Gin Liqueur, Poetic License Fireside Gin Mulled Winter Fruit, The Lakes Rhubarb and Rosehip Gin Liqueur, Wilkin & Son English Rhubarb Gin Liqueur, Masons Dry Gin Lavender Edition and Whitley Neill Quince Gin.
The whisky cracker contains a combination of malts and blends from around the country.
Available from www.first4hampers.com for £125.00. Both gin crackers are suitable for vegans
Tall & Tiny Tipsy Trees™
A perfect gift for wine, prosecco, beer and spirit lovers – the Tipsy Tree™ provides the opportunity to customise your tree with a favourite tipple. The large wooden, reusable calendar can hold any mix of 187ml wines, 20cl sparkling wines, prosecco and champagnes, 275ml – 330ml beers and ales, or soft drinks including tonics. Meanwhile, the Tiny Tipsy Tree™ holds most 5cl spirits.
The sturdy wooden trees pack flat so they can be used to spread Christmas cheer year-on-year.
Available at www.first4hampers.com from £80.00 – £140.00 depending on tree size and drinks included:
Fizz Advent Calendar
Start the celebrations early with our Prosecco and sparkling wine advent calendar. Each door reveals a 20cl bottle of sparkling wine including Prosecco, Cava and Sparkling Pinot Rose. An extra-special treat lies behind the door for the 24th – a 20cl bottle of Lanson Champagne.
Available from www.first4hampers.com for £125.00
Beer Advent Calendar
Get the beers flowing with an Adnams' advent calendar! Containing a mix of 24 bottles and cans from the brilliant Suffolk brewery, Including the pale ale Ghost Ship, the Blackshore Stout Can, Clementine and Southwold Bitter, this advent calendar is the perfect present for all beer boffins.
Available from www.first4hampers.com for £65.00
Wine Advent Calendar
Get set for Christmas while sampling wines from around the globe. The calendar contains 24 quarter-bottles (187ml) of specially selected red, white and rose wines with a bottle of mulled wine to enjoy on Christmas Eve.
Available from www.first4hampers.com for £69.99
Gin and premium tonics advent calendar
Perfect for gin aficionados, this calendar features a 70cl bottle of gin – The Lakes Gin by the multi award-winning Lakes Distillery – and a different premium tonic behind each door of the advent calendar.
Mouth-watering tonics include Fever Tree Aromatic Tonic, Fentiman's Valencian Orange Tonic, Double Dutch Pomegranate and Basil Tonic, Franklin and Sons' Elderflower with Cucumber, Luscombe Grapefruit tonic and Lixir Rhubarb and Ginger tonic.
Available from www.first4hampers.com for £99.00
THE ELVES ARE COMING!
Elf for Christmas is back for Christmas 2018 with more festive products than ever before.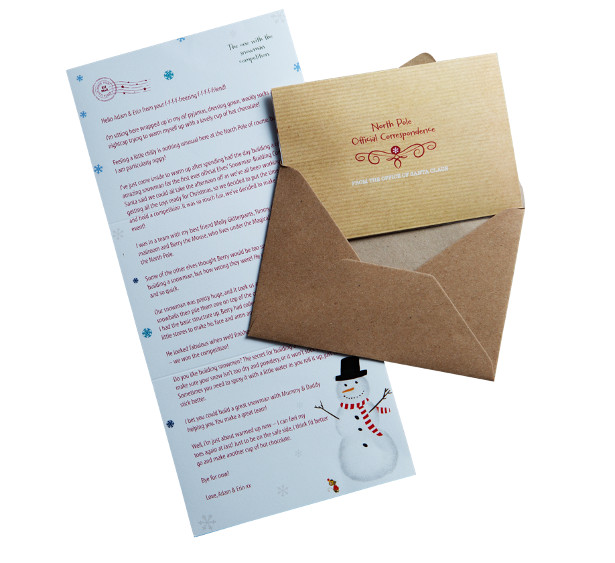 It's time to welcome your favourite elf back into your lives. Making the long journey from the North Pole, Elf for Christmas is back and children can now enjoy the build-up to the big day even more thanks to an array of new advent products.
This year your child can receive a personalised letter from loveable Elf Pip McJingle every day from December 1st. The Personalised Advent Letters (RRP £19.95) can be enjoyed by children and parents alike as they read about news from the North Pole building excitement to the big day with letters addressed just to them. Making Christmas traditions is wonderful for families and toddlers will love the brand new Pre-school Advent Letters aimed specifically at pre-schoolers aged 3-5 – when Christmas is the most magical. The short, sweet notelets are perfect for young readers with a short attention span and the larger text and beautiful illustrations will capture their imagination as they receive a daily letter from their Elf pen friend Pip McJingles. Priced at £12.95, they are a brilliant alternative to traditional advent calendars and are bound to become a long-held family tradition. The original Advent Letters have been recreated for 2018 with a second edition that will continue to keep children informed of Pip's adventures and are a great way to countdown to Christmas Day as each numbered letter appears from December 1st (RRP £12.95).
Every home needs an Elf and every home needs an Elf for Christmas. Prepare for the special arrival with the Boy Elf and Girl Elf Magical Reward Kit. Priced at just £22.99, they feature everything you need to create an enchanting, festive atmosphere. The kit includes your child's very own Elf with a cute friendly face, a festive outfit and long legs and arms. Both the boy Elf and Girl Elf are sure to become constant Christmas companions visiting year after year. The magic really starts with the Magical Reward Kit – a unique package to promote good behaviour in a positive way. It includes two letters from Santa, one announcing Elf's arrival and a departure letter for Christmas Morning as well as two Official Nice List Certificates which you can personalise for each child.
The kit also features two Letter Templates so your child can write to Father Christmas. It also includes Mini Elf Report Cards to fill out detailing good behaviour and there are also two Naughty List warning cards…but we know you won't need them! New price for 2018 is £22.99. Refill Reward Kits are priced at just £12.50.
Cont'd..
So how does your Elf for Christmas travel back and forth to the North Pole? Through the Magical Christmas Elf Door of course! Brand new for 2018, the stunning light-up Elf door stands at 22cm high (perfect elf height) and its light can be switched on to indicate the arrival of your special Elf direct from the North Pole. It can also act as a night-light in the run up to Christmas assuring little ones that the work at the magical North Pole is going on while they dream of Christmas. The Magical Christmas Elf Door is priced at £21.99 and comes with an Elf Welcome Guide and fun interchangeable sticker signs including 'Reindeer Parking Only,' 'Elves at Work – Gift Wrapping' and 'Please do not feed the Elves' This high-quality resin door is a great way for your child to get excited for Christmas as well as making sure their Elf door is well looked after for the nightly return of their special friend.
Snuggle together with a story on Christmas Eve. With all of the excitement created by the visit of your Elf, The Christmas Muddle is a unique personalised book to share with your child. Featuring your child's name throughout as well as your elf's name, the book takes them on an adventure with their beloved Elf. The Christmas Muddle includes your child's name throughout, where they live, their birthday and of course what they would like for Christmas. A lovely present for Christmas Eve boxes. RRP £18.99.
To see the full range of Elf for Christmas products visit www.elfforchristmas.co.uk
Last orders for Christmas Delivery is: 19th December. Last orders for personalised products is: 14th December.
Power your Christmas with VARTA
Christmas is a time to be spent having fun with loved ones and making long-lasting memories. However, when it comes to buying presents, the fun can quickly turn into stress. To help, VARTA batteries has provided its top gift choices for Christmas 2019.
For the family
VARTA batteries
It's inevitable that Christmas will bring about the need for batteries. Whether it be for a highly anticipated new toy, to power the Christmas lights, or to put into your TV remote control to ensure you don't miss all the festive specials, batteries are essential.
VARTA's new Longlife Power batteries are the perfect choice for power-hungry devices that require constant charge, such as flashlights and battery-operated toys. With a 10-year storage time, these can last for future Christmas' if they're not used straight away or if some are left over from a pack. Available from Amazon.
For those who are more environmentally-minded, or just want to save time and money, VARTA's Rechargeable Accu range allows you to recharge the batteries up to whopping 3,500 times. Helping to reduce the number of batteries you use, they will protect your wallet as well as the environment, especially with the Recharge Accu Recycled batteries, which are made of 11% recycled material. Available from Amazon.
For the night owl
Night Cutter range
For the festive party-goer, the late-night dog walker or shift worker in your life, the VARTA night cutter range is the perfect gift. The torches come in two sizes, F20R and F30R, the latter of which can also be used as an emergency power pack to charge, for example, a mobile phone in your time of need. Both torches are rechargeable and come with four light modes; high, medium, low and strobe. Each torch has a handy clip to ensure it doesn't get lost and is both water and drop resistant. Available from Amazon.
Outdoor Sports Reflective LED Band
For the sports lover, or the designated dog walker, the VARTA Outdoor Sports Reflective LED Band is the ideal present for the dark winter evenings.
Taking inspiration from the latest in outdoor sports trends, the band is a wearable reflective strap that increases visibility with two built-in red LEDs with up to 1m beam range. The elasticated band with Velcro fastening for a secure fit allows for wearers of all ages and builds to ensure that they don't go unseen during the cold winter nights. The band is water resistant – ideal for the wonderful British weather, and offers two light modes – permanent and flashing. Available from Amazon.
For the family
Slim Power Bank
To avoid arguments over who gets to charge their beloved device first, the VARTA Slim Power Bank is the ideal gift. Offering a smart design with technical precision, this nifty gadget allows you to charge two devices at any one time and has enough power to charge a phone two and half times over or one tablet fully. The Slim Power Bank, as the name suggests, is nice and compact too so can easily be taken with you wherever you might need power.
The VARTA Slim Power Bank comes in 6000, 12000 and 18,000 mAh options. Aavailable from Amazon.
Evolve, an organic hand made beauty and skincare company.

We source our organic ingredients from as close to home as possible and from fair trade and sustainable sources.Our 100% vegan and cruelty free beauty products are then lovingly handmade by artisans in our studio in Hertfordshire.
We use recyclable glass and card packaging. Our PET bottles are made of 75% recycled plastic and are recyclable.
Our lip shine stars and our cracker sets would be perfect for a Christmas gift guide or stocking filler feature. The stars contain a limited edition golden lip balm that we've created for the festive season.
I've attached a few images from our Christmas collection as well as a link to the website so you can explore the complete gift guide. Please let me know if you would like me to send over hi res images or if you would like to request samples of the product.
Together Equal, Talking Equality Conversation Cards for kids
Give the Gift Of Breakthrough Health This Christmas! CurraNZ is a breakthrough blackcurrant extract supplement boasting a unique combination of noticeable benefits for health and fitness.  www.curranz.com
FACEBOOK | TWITTER | INSTAGRAM
CurraNZ is a breakthrough blackcurrant extract supplement boasting a unique combination of noticeable benefits for health and fitness.
· Health and wellbeing – contains powerful antioxidants to help 'age proof' the body and helps boosts general wellness by supporting cardiovascular, brain, eye and gut health
Anti-viral – NZ blackcurrants contain more than twice the antioxidant value of blueberries and contain anti-viral properties to help protect your body and boost immunity
· Fat burning – unprecedented fat burning gains of up to 27% during exercise (up to 55% in women)
· Muscle recovery – reduces post-exercise DOMS. Train harder, more frequently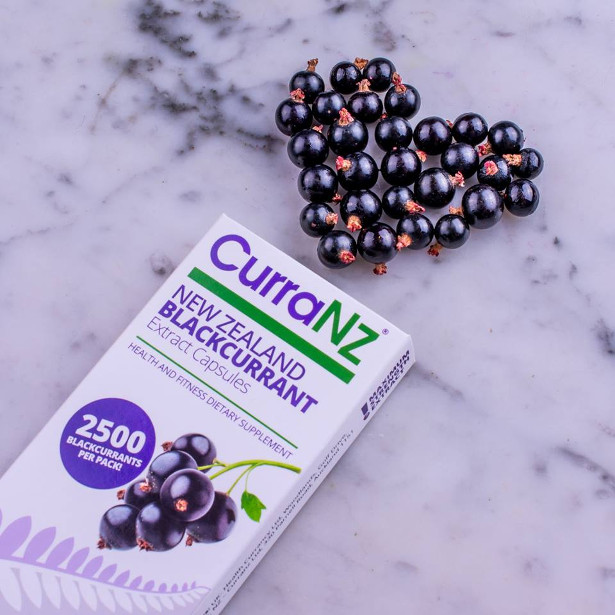 · Performance – supercharges blood flow, resulting in better mus­cle function, reduced fatigue, improved endurance
· 100% natural – the new 'legal' drug-tested intervention accredited with Informed-Sport and used by numerous GB athletes
· A maximum-extract formula – sourced from premium New Zealand Blackcurrants, which offer the highest nutrient density of any berry fruit in the world. Each 30-capsule carton of CurraNZ contains the equivalent 2,500 NZ blackcurrants, that's 85 berries per capsule!
Scientists now recommend that we eat two 'purple' fruit or vegetables in addition to our '5 a day' due to the health benefits that they contain.
Price: £21.75 for 30 capsule carton
Available from: www.curranz.com/products/curranz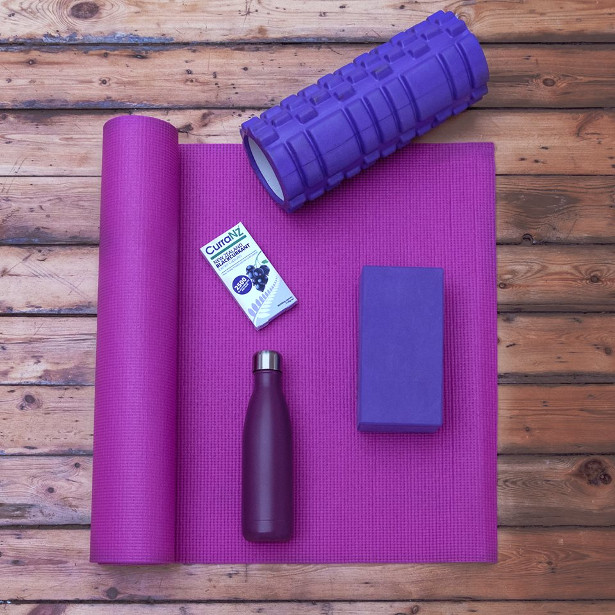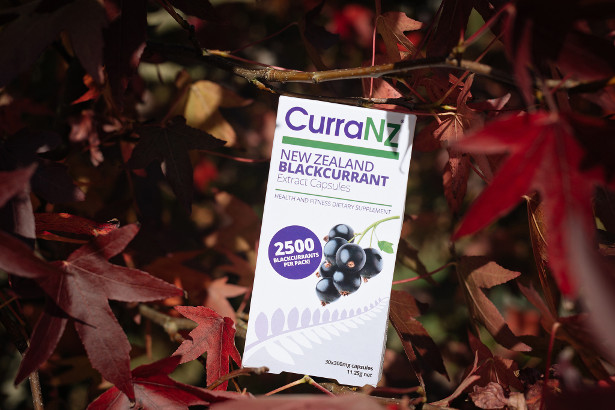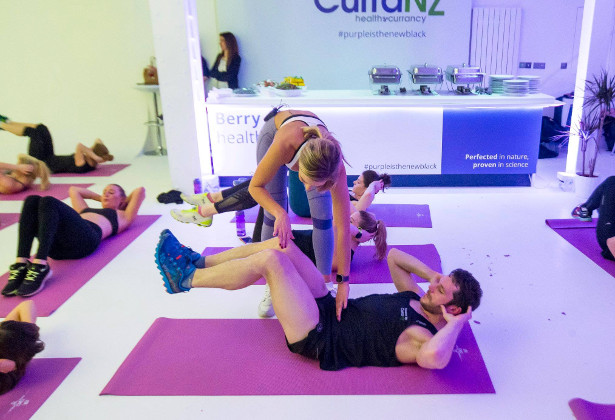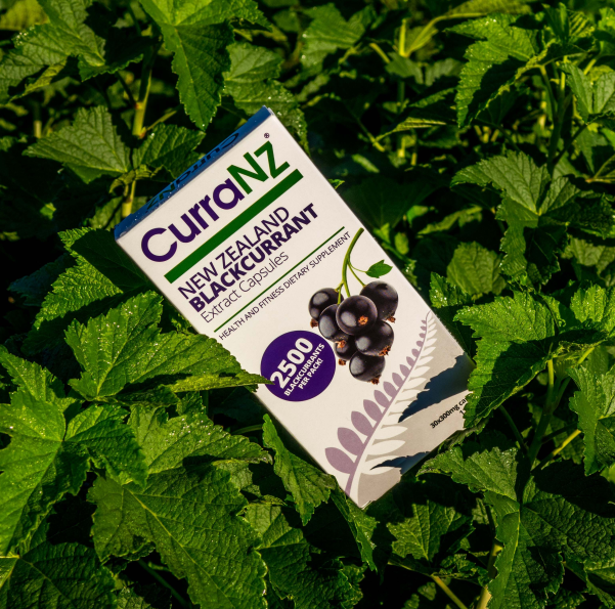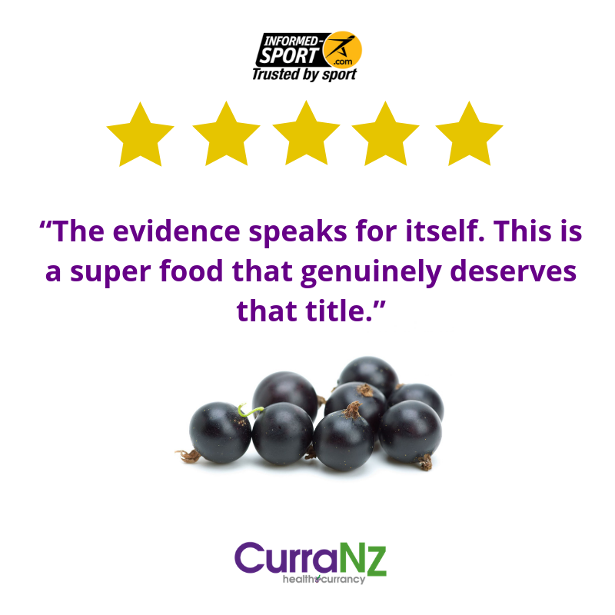 Pushka Home
www.pushkahome.com / 0203 056 7556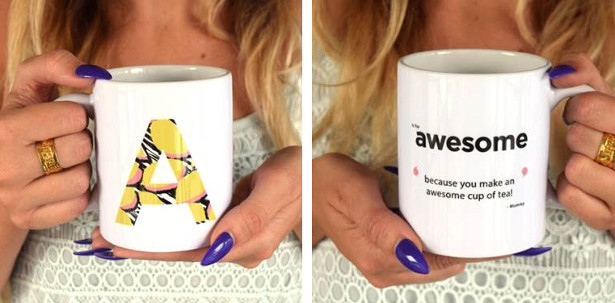 Personalised Mugs
These beautiful personalised mugs come in a variety of colours and boast quirky designs. Beautiful and durable, each mug is made from high-quality ceramic!
Personalised Geometric Animal Ceramic Mug
£13. High Quality Ceramic in a Gloss Finish.
Height: 9.7cm Diameter: 8.2cm
Personalised Initial & Quote Ceramic Mug With Colourful Pattern
£13. Ceramic mug in a gloss or matte finish.
Dimensions: Height: 9.7cm, Diameter: 8.2cm
Personalised Socks
Christmas is not Christmas until you receive a pair of socks! Pop a pair of these personalised socks in your loved one's stocking for a unique surprise. All socks are made from 100% cotton and come in a variety of personalised graphics.
Personalised Men's Sports Hobbies Cotton Socks
£13. 100% Cotton.
Men's Size: 7 – 11.
Personalised Men's Cotton Socks.
£13. 100% Cotton.
Men's Size: 7 – 11
Personalised Men's Hashtag Socks.
£13. 100% Cotton.
Men's Size: 7 – 11
Personalised Men's Metallic Name Socks
£13. 100% Cotton.
Men's Size: 7 – 11





Ntsama Chilli Oils, Sauces and Jelly are great stocking fillers. These are available at www.Ntsama.co.uk or from amazon. They Are Hot 🔥🔥🔥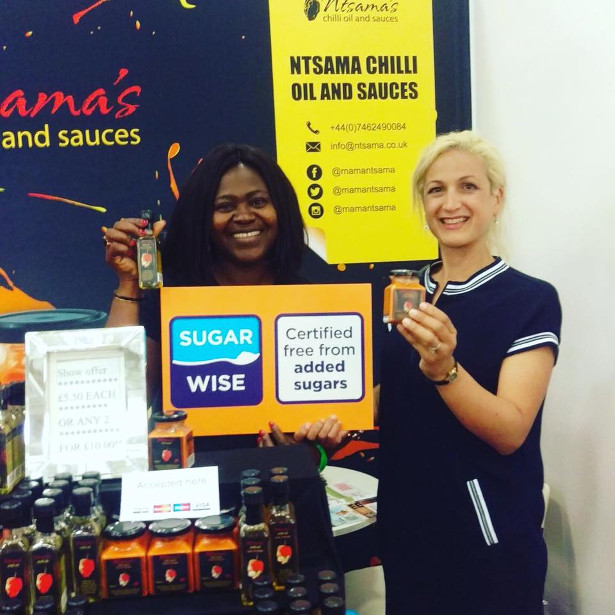 This family business creates fusion oils and sauces based on an old Cameroonian recipes, using the finest hottest Scotch Bonnet Chillies with no added sugar
Do you like to prepare tasty dishes but don't have time to make a spicy sauce?
Are you looking for a sizzling chilli recipe that you can use again and again?
Do you want a traditional chilli recipe?
Have you searched your local shops in vain?
Searched online with no results?
You could have a tried and tested, traditional product on your shelf, ready to use at any time.
Ntsama's Chilli Oil and Chilli Sauce have been family recipes for generations. They are hand prepared to an authentic African recipe using only the finest Scotch Bonnet Peppers.
Chilli oil:
Use Ntsama's Chilli Oil as a condiment for your food, a dressing to flavour your food. You can add it to your salads, meat or vegetarian dishes.
TO BUY: www.ntsama.co.uk/chilioil
Chilli sauce:
Use Ntsama's Chilli Sauce with your cooking, as a key ingredient for your curries, sauces – every dish.
TO BUY: www.ntsama.co.uk/chilisauce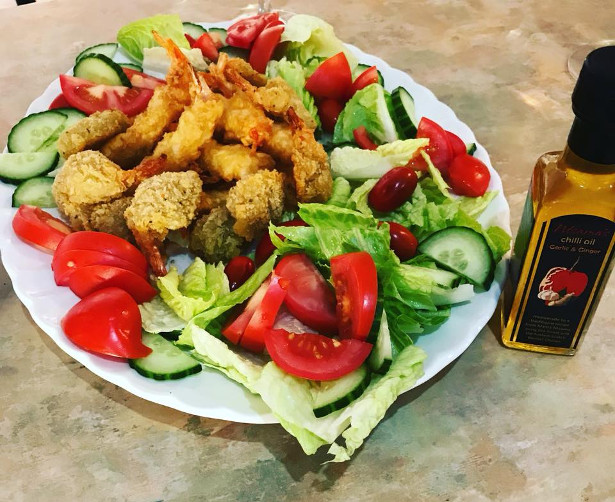 All our products are additives free.
No added sugar.
They are Hot🔥🔥🔥
Suitable for Vegans!
The Jelly has some Sugar but they are made from Apples and not gelatine.
So no Gluten and no artificial additives!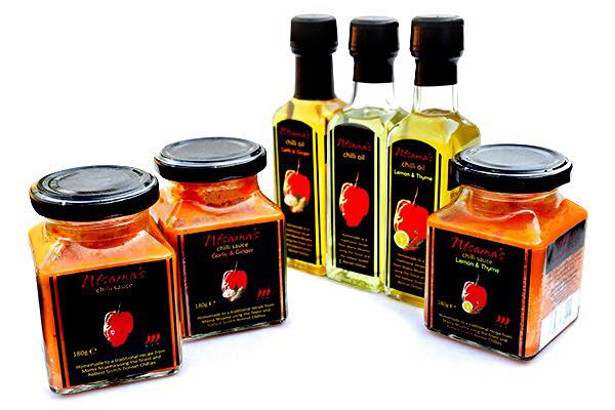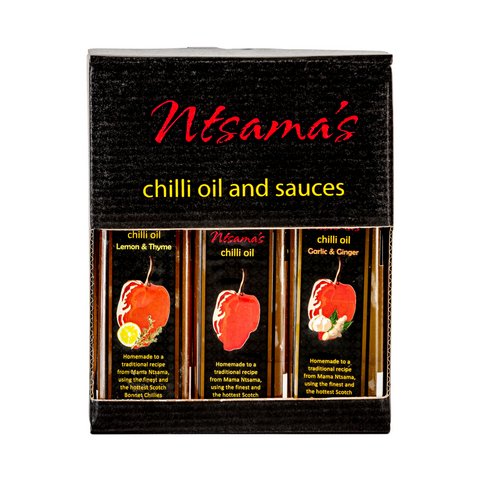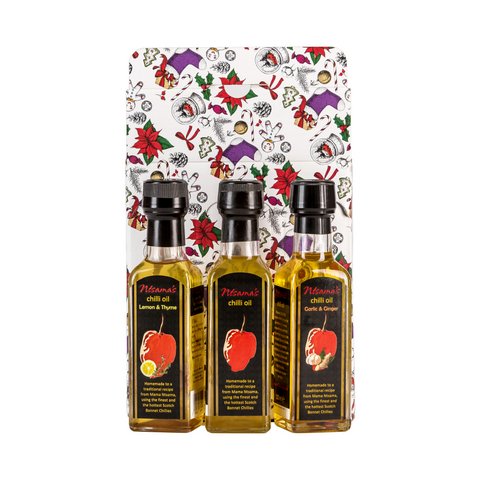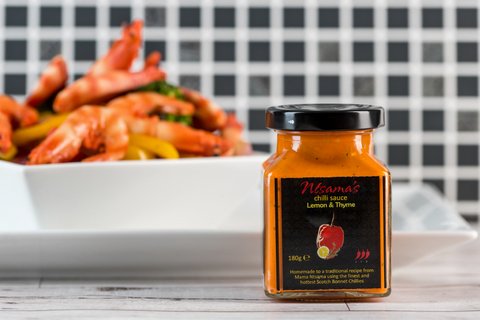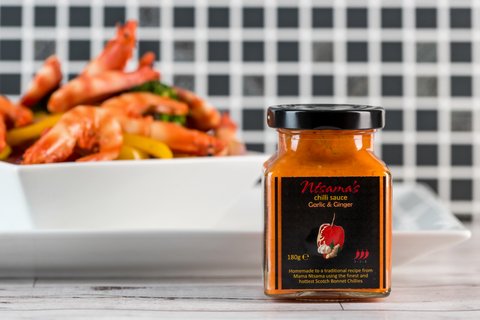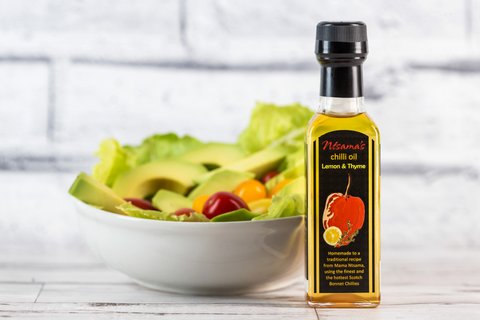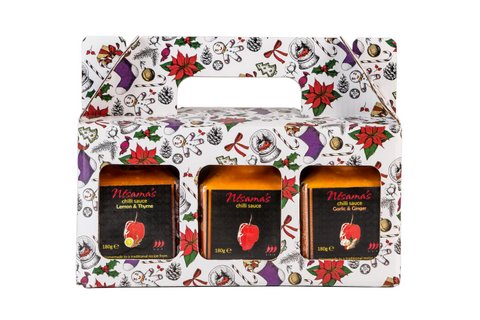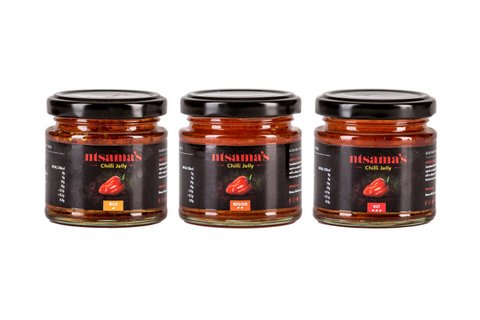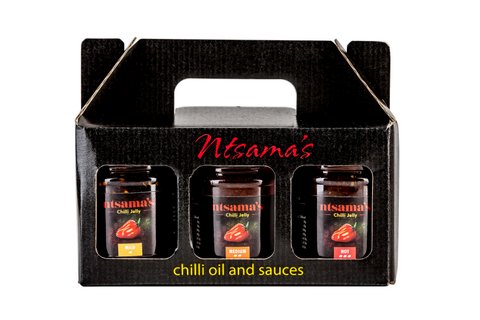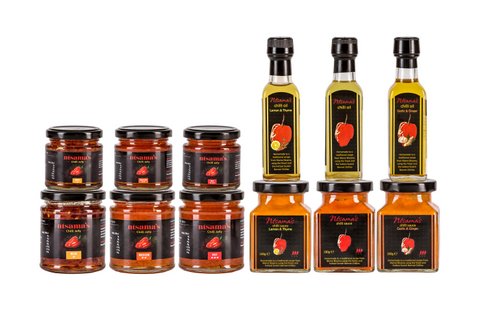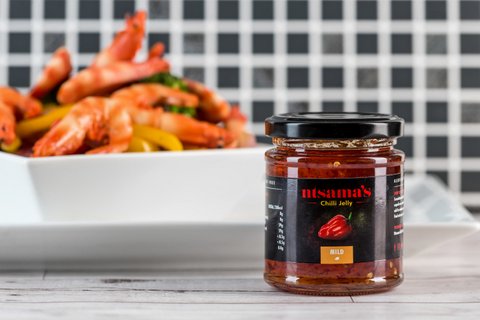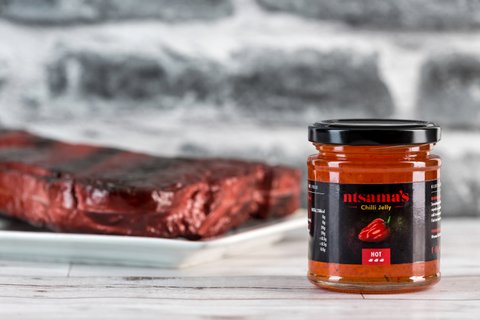 Give the gift of calm this Christmas with Aromadough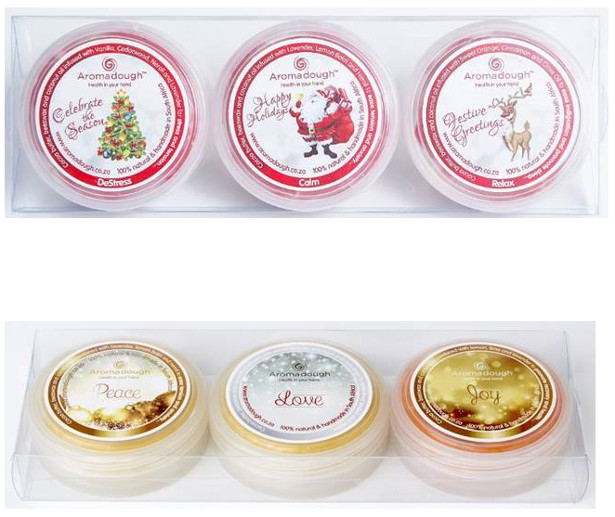 The holiday season is a time for joy but it's also one of the busiest and most stressful. How on earth are you going to keep the kids busy while they're out of school? Can you really handle miserable Aunt Carol in your house for an entire long weekend? And what on earth are you going to do about last minute gifts and stocking fillers?
Fortunately, when it comes to presents that are truly appreciated, nothing beats Aromadough, the 100-percent natural aromatherapy-infused stress ball.
Merry and bright
A merry little dough ball made using hydrating ingredients like cocoa butter and coconut oil, gently kneading Aromadough does a great job of moisturising your hands while alleviating tension. Better yet, as each ball is infused with soothing or uplifting essential oils that are absorbed systemically, they help create a welcome moment of calm in what can be a time of tinsel-bedecked anxiety.
The Christmas crew
This season you could easily gift those you love (including yourself!) with any of our Aromadough tubs, but we've also created two limited-edition Christmas trios that can be given as a 'spoilicious' pamper pack or easily broken up into individual units to fill stockings.
The red collection includes the following:
· DeStress – Vanilla, cedarwood, neroli and lavender
· Calm – Lavender, lemongrass and neroli
· Relax – Sweet orange, cinnamon and clove
The more traditional gold and silver collection consists of:
· Peace – Lavender, lemongrass and neroli
· Love – Sweet orange, patchouli and clary sage
· Joy – Lemon, lime and lavender
These balls of Christmas joy, and many other variants, are available at a recommended retail price of R75 per unit or R199 for a 3-pack. Go to www.aromadough.co.za to purchase or locate your nearest stockist.
If you're wanting to give a Christmas gift that's mindful and indulgent then Aromadough is the perfect spoil that's sure to be appreciated by all. (Except maybe dear Aunt Carol, but only because that Grinch hates everything.)