Cleverman Is the New Innovative Male Grooming Brand Offering Highly Personalized, Out-of-the-Box Hair & Beard Color Solutions, All Delivered Directly To Your Door. https://becleverman.com/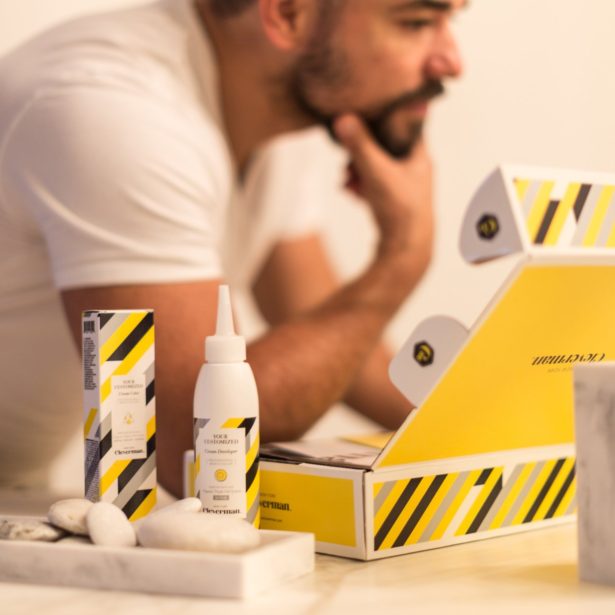 Find your perfect match with expert tools and over 10,000 options of endless customization for your hair & beard
Introducing Cleverman, the future of male grooming and the most customized professional hair and beard color
solution on the market – all delivered right to your doorstep. This new brand of tailor-made color, tools,
techniques and hair care is easy to use and offers natural-looking results to help every man unleash his
self-confidence. Whether you're going gray or seeing too many grays, Cleverman has engineered its customized
kits for simple, at-home use so that men who are looking to rewind the clock and reduce grays (immediately or
more gradually) now have an easy and innovative solution that works in as few as five minutes.
HAIR & BEARD COLOR, REINVENTED
Hair color can be intimidating, but Cleverman's new innovative product line makes it effortless. Now you can
navigate the process with ease thanks to step-by-step compartments and personalized instructions for a fool proof
application. Take a simple, 3-minute quiz and let Cleverman tailor a kit just for you to help you achieve the most
natural-looking and masculine results. Using PerfectMatch Technology, these carefully mixed and fast-acting
formulas work to give you precise color wherever you need. From full coverage to much-needed touch-ups,
Cleverman offers exceptional color.
CLEVERMAN THINKS CLEVER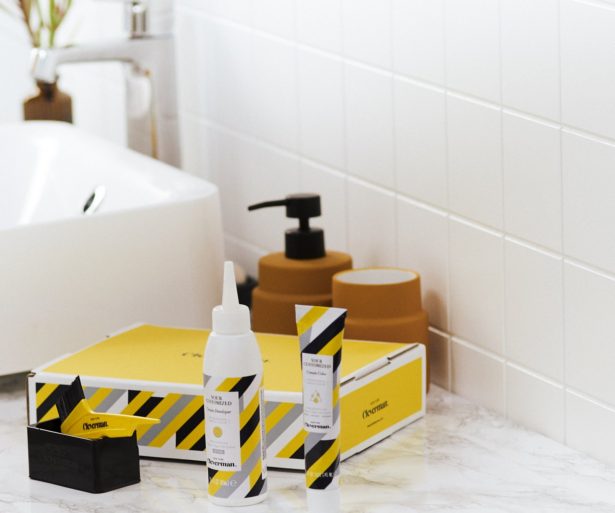 Cleverman chooses to add good-for-you ingredients, while removing unwanted chemicals like ammonia,
resorcinol, parabens, etc. Instead, the brand formulates 100% vegan and cruelty-free solutions using organic
Argan, Baobab and Walnut oil, that work to nourish your hair and simulate a super-natural look every time.
Cleverman also chooses to manufacture with the highest quality materials and environmentally responsible
packaging, partners, and suppliers.
WHAT'S IN THE KIT?
The brand's uniquely designed hair and beard dye kit features a 4-step system – which includes personalized
instructions, customized latex gloves, no-drip cream color, application tools to match your needs and tailored hair
or beard care – for effortless application and post-care.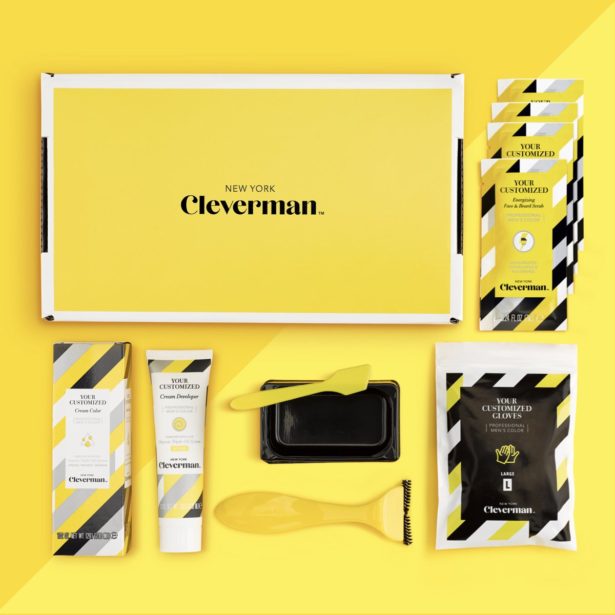 "Very early on I noticed that hair color solutions for men was an underserved category. Historically, men have had
pretty limited options when it comes to hair coloring: Chemically-laden, one-size-fits-all boxed hair dye purchased
directly from a local drugstore or recurring visits to their barber or salon, which is costly and virtually impossible
right now," says Cleverman founder Carlos Barreto. "But we've since seen an increase in the number of male
consumers seeking a better at-home coloring solution. This is essentially an unsatisfied market, especially when
compared to the endless options that are currently available for women. Cleverman is a brand that provides an
innovative solution to everyday hair color issues for men with a wide range of customizable color for the most
natural-looking results."
A CLEVER MISSION
Cleverman's mission is to help men unleash their self-confidence. The brand believes every man should feel good
about looking good, and you look your best when you look like yourself. By providing a personalized experience,
Cleverman allows consumers to achieve natural at-home color results, It strives to empower each man to discover
his unique look, supporting him with the highest-quality products and tools he needs to do so.
HERE'S HOW IT WORKS
● Step 1: We Listen. Cleverman's quick, 3 minute quiz helps men understand their hair or beard type and
precisely what they are looking for. Cleverman asks about your color, texture, amount of gray and goals;
then builds your best solution, customized from top to bottom.
● Step 2: We Customize. Each kit is made-to-order; your individual color, coverage, tools, timing, technique
and more.
● Step 3: We Deliver. Kits are discreetly delivered right to your door with everything you need for a perfect
result.
Cleverman's kits currently ship to the contiguous 48 states and pricing starts at $9.95 if you sign up for a recurring
subscription service, which you can cancel at any time. To learn more about Cleverman, visit becleverman.com or
follow on Instagram, Twitter or Facebook.
ABOUT CLEVERMAN
At Cleverman, we understand that men are also diverse and unique, so we promise to provide the most customized
solution for you and only you. We begin by listening to your needs and preferences, then we create and customize
the best product designed specifically for you. Finally, we deliver it right to your doorstep, resulting in the most
personalized male grooming solution on the market. Our promise is to provide the most customized, high-quality &
personal experience in all that we do.