Deskmate. Affordable, portable and planet friendly standing desks. Deskmate encourages people stay more active throughout the day, whilst burning extra calories and improving posture. Deskmate have a superb Black Friday Discount Package across the range!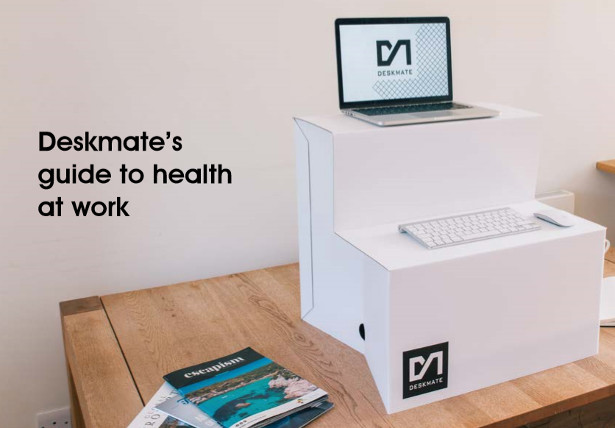 FACEBOOK | TWITTER | INSTAGRAM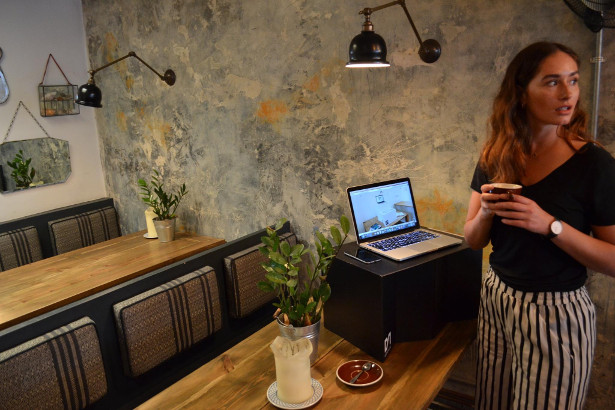 Deskmate make some super fun prints and each product is available with a carry case, which means you can take deskmate just about wherever you like.
Their mission is to improve the way people work. Deskmate is affordable, portable, simple and best of all, it makes working fun.
Deskmate's guide to health at work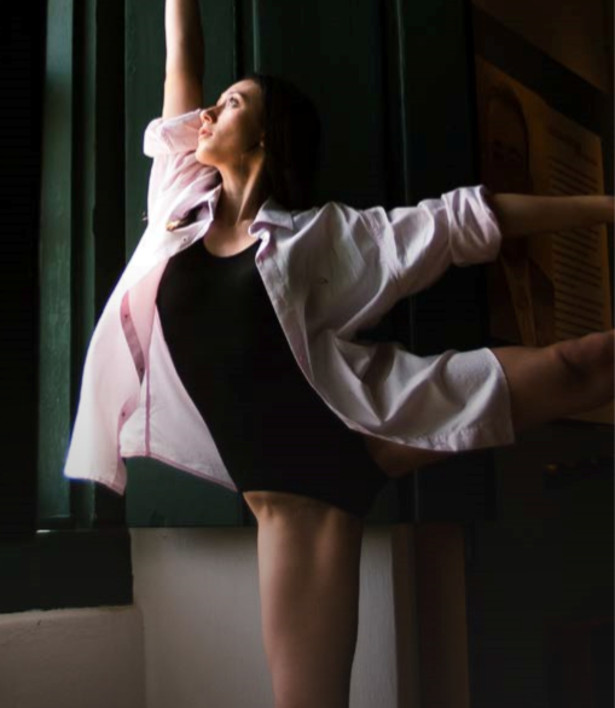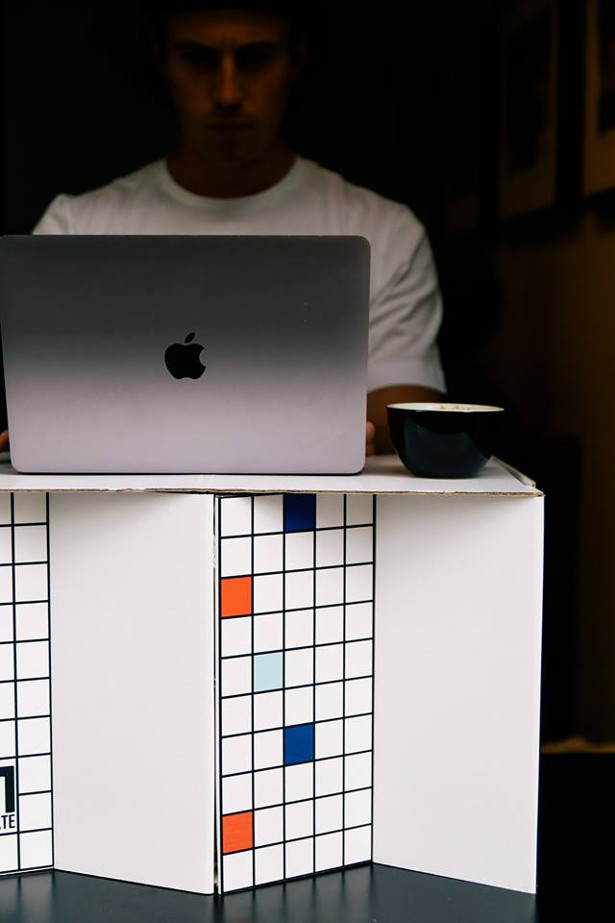 On average, human spend almost 1/3rd of their life at work. However, very few of us actually think of the way we work and the implications poor posture and working habits can have on our health. Where you spend most of your day is as important as your diet and your workout regime.
Don't believe us? Here's the facts: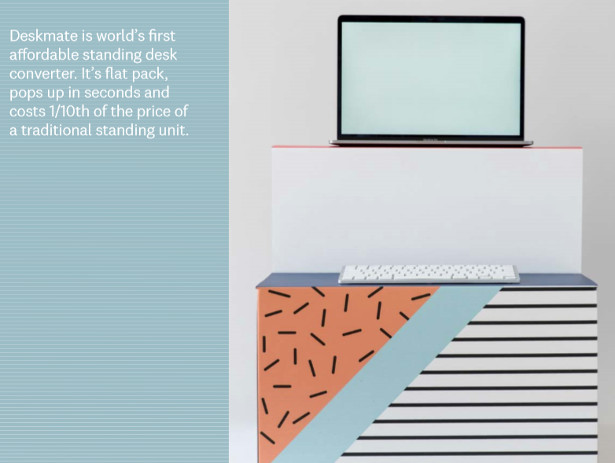 "31 million days work were lost in 2013 through back, neck and muscle problems. This is the second reason for sickness at work. It costs the UK economy £14bn a year." – NHS
About 44 million workers in the EU have musculoskeletal disorders caused by their workplace
The Work Foundation estimates that employees suffering from bone and joint pain cost the EU's economies 240bn euros (£200bn) each year.
"People forget how common musculoskeletal problems are," Prof Anthony Woolf, a rheumatologist at the Royal Cornwall Hospital, told the BBC.
In 2000, then-UN Secretary General Kofi Annan launched the Bone and Joint Decade at the World Health Organization in Switzerland, an initiative designed to reduce the number of musculoskeletal (MSK) around the globe
Not much has changed since. A study by medical journal The Lancet, published in 2012, found that musculoskeletal conditions were the second greatest cause of disability in the world, affecting over 1.7 billion people worldwide.
The rest of the body is likely to suffer too. Having an MSK dramatically increases the likelihood of suffering from depression, says the Work Foundation.
And according to the ONS, depression accounts for the third largest amount of missed work days in the UK – 15 million.
Source: http://www.bbc.co.uk/news/business-26338889
So, what can you do?
#1 Invest in a standing desk
#3 Avoide high sugar food
#2 Take a walk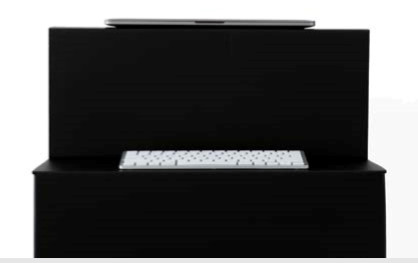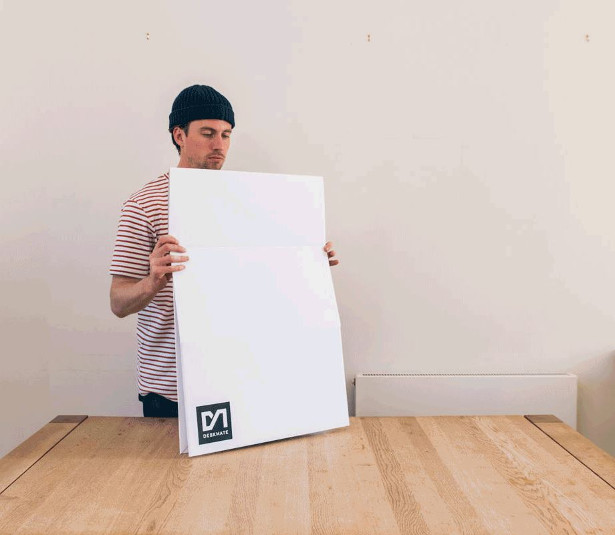 Standing desks like deskmate promote activity and more movement throughout the day. They make a fundamental change in making sure you are not seditory for long periods of time. Remember the post-lunch slump? It's a thing of the past.
A standing desk is a great way to beat fatigue that comes with eating a heavy lunch. It also reminds you to stay active during the day, use for 30 minute intervals 2-3 times a day – helping to break up work load into manageable chunks. Alternating between sitting and standing is key.
We'd recommend stocking up on decent snacks and a water bottle to keep you away from high sugar foods throughout the day. Two deskmate favorites are sliced apple with peanut butter (sweet and filling) and mixed nuts (good fats and a healthy dose of protein), I'd also recommend a decent water bottle (go for a self-filter model) to keep you hydrated throughout the day. The NHS have also recommend the average adult has no more than 30mg of sugar per day, so be aware! https://www.nhs.uk/Livewell/Goodfood/Pages/sugars.aspx
We work 8-10 hours a day, 5 days a week. Taking the time to walk for a while on lunch is something many of us neglect. Not only does it refresh the mind, it also keeps you active and your body moving. At Deskmate we try and walk around 15-20 minutes every lunch break, at a decent pace. As JP co-founder of Deskmate says: "I'll usually listen to music or make a couple of calls. When I get back to work I feel refreshed and energized". This is supported by a recent study the University of Birmingham which found that even gentle lunchtime strolls can perceptibly — and immediately — buoy people's moods and ability to handle stress at work. https://www.ncbi.nlm.nih.gov/pubmed/25559067
How to work it, while you work it!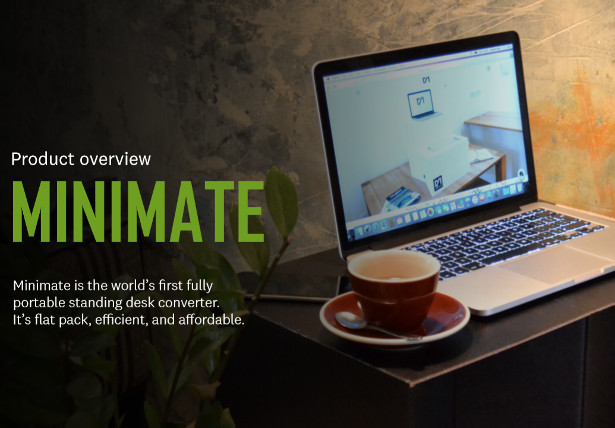 Your body is designed to move throughout the day. Standing or sitting in any one position for long periods has health disadvantages Listen to your body; change postures when you fatigue or start to slouch or slump forward Start by standing for short periods (5-10 minutes every hour) Increase standing gradually based on your comfort level and individual limits. Research findings recommend: Sit for 20, Stand for 8 and Move for 2 minutes per half hour. Once you get acclimated, try switching between standing and sitting more frequently, e.g., every 20-30 minutes.
As a thank you for supporting our campaign, your unique £5 voucher is now active
'GetMeActive' at this checkout!
Standing tips
Lastly…
– Feet flat on the floor or footrest – Majority of thighs supported – Lower and upper back well supported – Relaxed shoulders and arms – Elbow close to side of the body – Input devices at elbow height – Eyes near top of the screen – Stand when you start to feel restless
– Good foot support (low heeled supportive shoes or insoles) – Knees slightly bent (no locking) – Shift weight, change leg position often – Elbows close to the body – Input devices at elbow level – Eyes at top of the screen – Sit down when you start to feel fatigued
Sitting tips
Desmate recommends safe working postures in both sitting and standing positions. Sit for 20, Stand for 30 and Move for 5-10 minutes per hour. The basic idea is to promote postural changes throughout the work day that have positive ergonomic and health benefits. The below provides basic set-up and work flow practices to assist the computer user in safely using deskmate. With any workstation set up, take movement breaks every hour and change your postures when you start to fatigue.
www.deskmate.co
hello@deskmate.co Instagram – @wearedeskmate Twitter – @wearedeskmate Facebook – @wearedeskmate