Does He Appreciate The Art Shaving >> Check Out this Tastefull Monthly Shaving Kit Subrscription By Experts The Personal Barber! www.thepersonalbarber.com I am delighted with this company whoose products are excellent and service unparalleled! InTouch Curator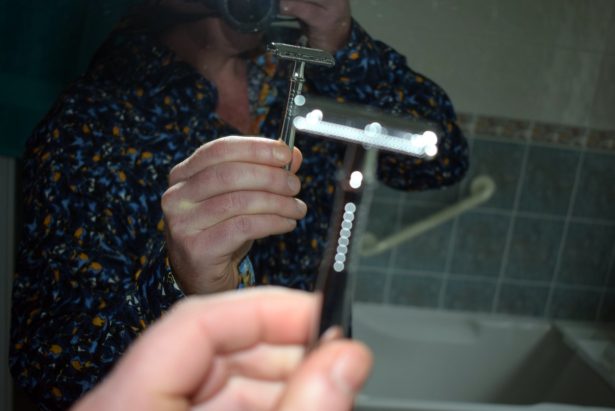 TWITTER | FACEBOOK | INSTAGRAM
The Personal Barber is an exciting shaving club with the sole mission of turning your daily routine from a hated chore into your new favourite part of the day.
They do this by getting men to throw away their plastic cartridge razors and introducing them to the far more effective single blade razors.
5 minutes with their razor will quickly teach you how to get the smoothest and most comfortable shave (irritation free) you thought possible and from then on regularly supply you with ever changing blades and quality artisan shaving creams, balms and more.
As it's the run up to Christmas, they've also got some fantastic gifting options! For example, this premium gift set that they sent over is a stand-alone box of manly goodies, along with easy to follow instructions. Beautifully presented in this sleek black box, it's a great gift idea this season.
After having tested it out I can say I am delighted with this company whose products are excellent and service uncompromised!
Find out more about the kit here > thepersonalbarber.com/collections/kits/products/premium-shaving-gift-set
InTouch Rugby Curator
PREMIUM SHAVING GIFT SET
Turn shaving into a luxurious experience with this premium gift set.
Includes everything you need for the best shave ever:
See more and buy at :- thepersonalbarber.com/collections/kits