Easter Basket Alternatives Glove -A-Bubbles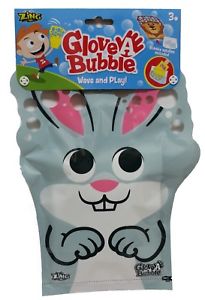 Get ready to wave and play! Kids simply remove the bubble pouch from the glove and pour one of the two bubble solutions into the pouch. Dip the glove into the bubble pouch. Wave your glove back and forth and watch tons of delightful bubbles form instantly, right before your eyes. Never ending bubbles for never ending fun!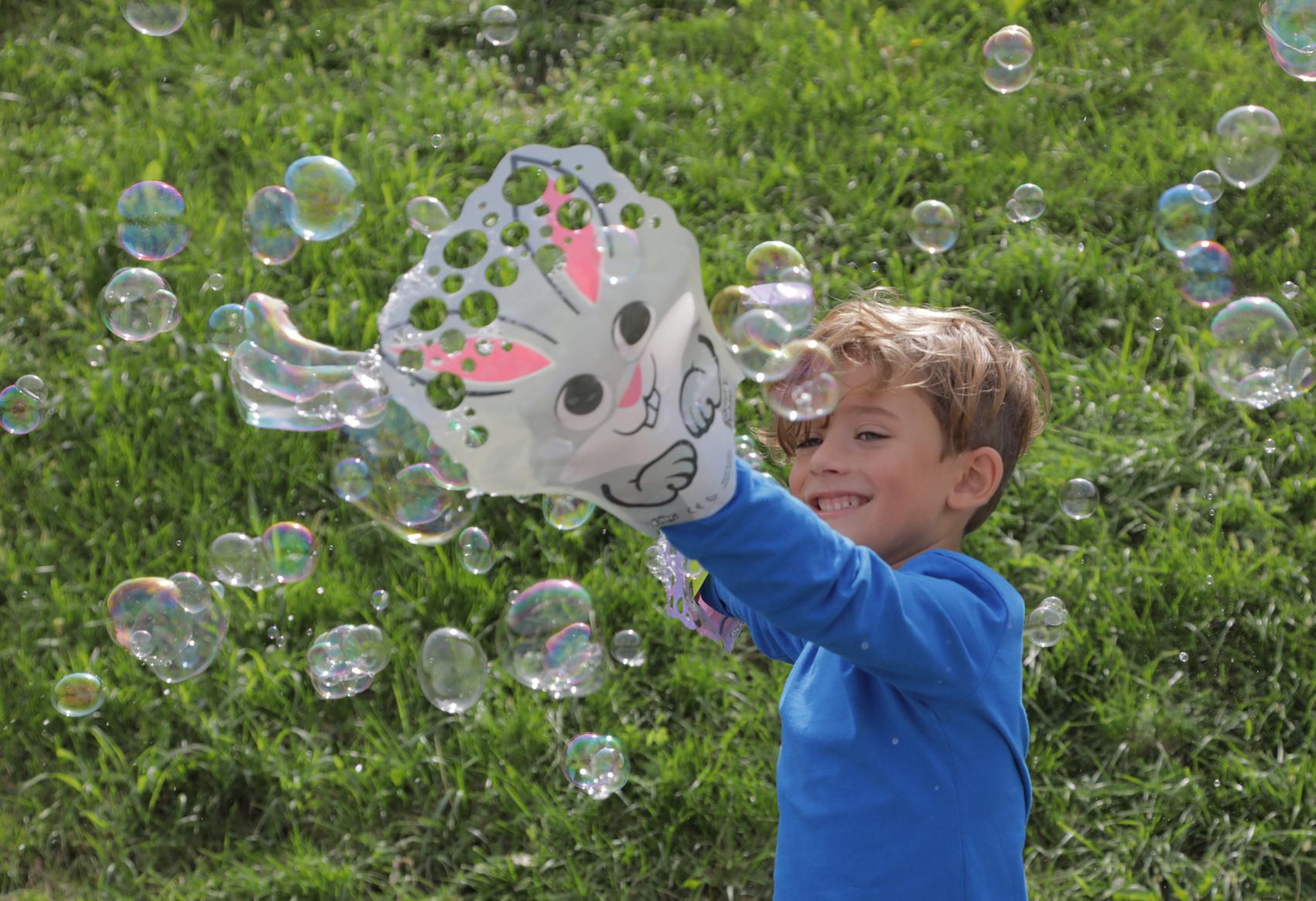 Glove-A-Bubbles come with one glove and two packs of bubble solution. The pouch is also re-sealable and refillable. Glove-A-Bubbles come in eight different animalthemed gloves, including lion, alligator, hippopotamus, elephant, dinosaur, panda, bunny and monkey. There's a Glove-A-Bubble for everyone! Check out the awesome fun in the video clip below. Zing Age: 3+ MSRP: $2.99
Stikbot Eggs Zing hatches a new line of Easter-themed Stikbot Pets.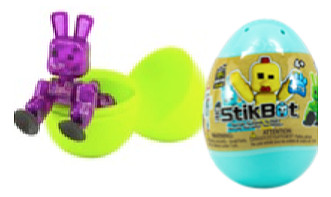 Perfect for filling baskets, colorful Stikbot Bunnies and Chicks are packed inside pastel-colored eggs! With nearly 200 million views on YouTube, Stikbot continues turn kids into creative stop-motion animation moviemakers, bringing imagination to life. New Stikbot Easter Eggs are collectible too! From the 'Common' Blue Rabbit and Yellow Chicken to the 'Rare' Clear Green Rabbit or 'Ultra Rare' Black Chicken, kids can collect them all! Zing Age: 4+ MSRP: $4.99
PLAYMOBIL Figures Series 13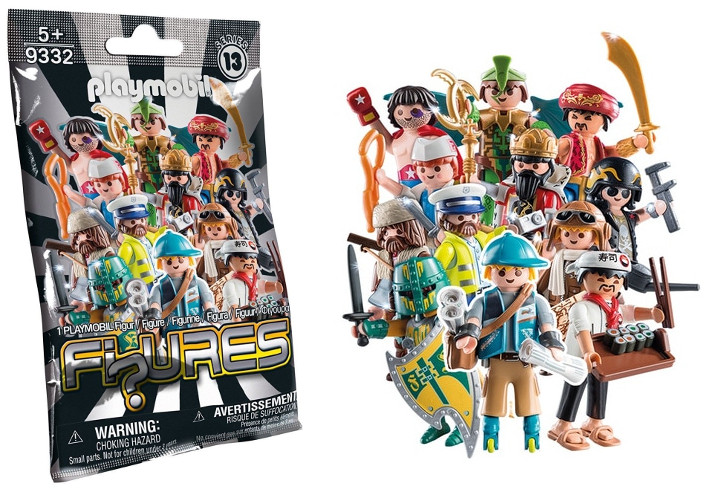 PLAYMOBIL new Figures Series 13 features 24 different girl and boy figures that can be collected, assembled, and interchanged. Each Figure comes unassembled in its mystery pack, so children can put them together or mix and match the interchangeable parts with another Figure to create an entirely new and original character. PLAYMOBIL Age: 5+ MSRP: $2.99
Smooshy Mushy Pets
Smooshy Mushy is the newest collectible craze, full of exciting, super S-Q-U-I-S-H-Y, slow-rise surprises! Bright and colorful, perfect for Easter basket!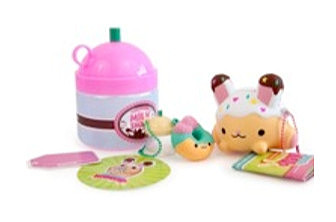 Each Smooshy Mushy series includes one of eight randomly assorted, adorable Pets just waiting to be revealed. Unwrap the container to find out which scented Smooshy Mushy squishy surprise pops out from inside!
Every pet has a Bestie they can't live without! Keep searching to find out, which tiny squishy "Bestie" is your pets BFF. Sets also come with a hilarious "what's your smooshy name?" game, a nametag, mini container, awesome stickers and a collectible poster! RedwoodVentures Age: 5+ MSRP: $9.99