Delicious egg treats available this year from The Hershey Company. www.hersheys.com
FACEBOOK | TWITTER | PINTEREST
Reese's Peanut Butter Crème Egg – This three dimensional egg is filled with Reese's signature Peanut Butter, covered in creamy milk chocolate making it a great Easter basket addition. Available in 1.2-oz. egg.


Cadbury Mini Eggs Chocolate Crunch & Crème Candy – A tasty twist on the Cadbury eggs you know and love, these mini treats make great toppers to cupcakes or crafts with your kids. Available in 9-oz. or 7-oz. bag.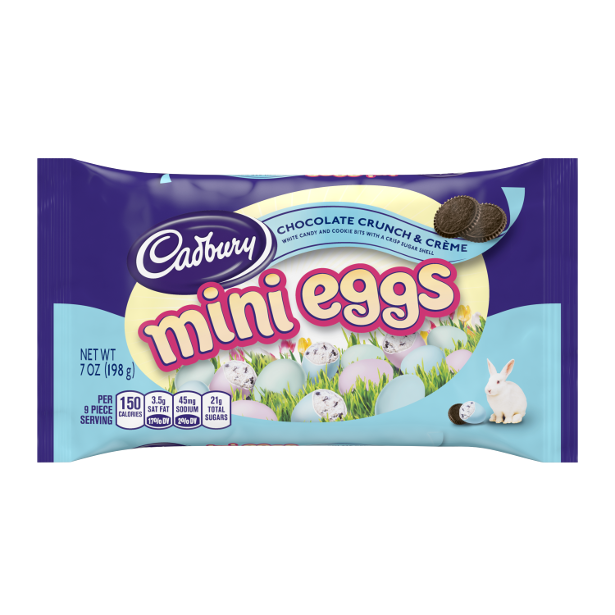 Hershey's Milk Chocolate with Pretzel Bits Eggs – These delicious milk chocolate eggs have a salty crunch with pretzel bits inside perfect for your spring candy dish. Available in 9-oz. bag.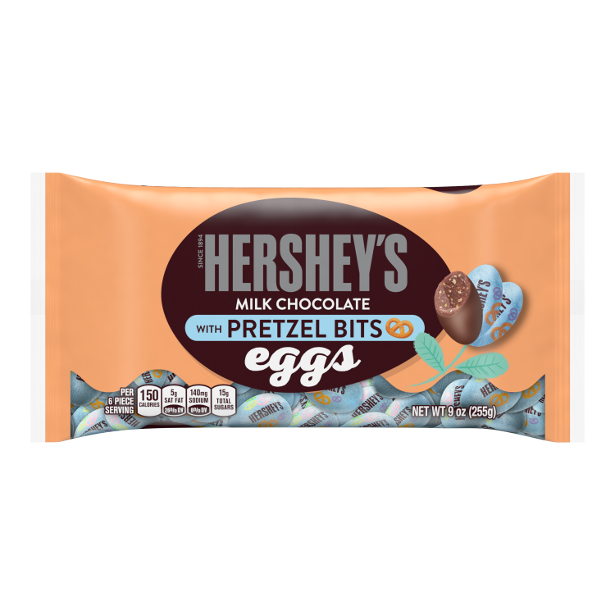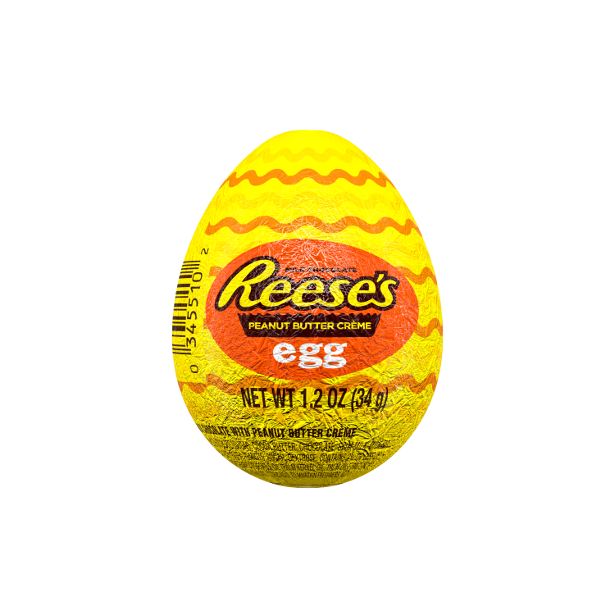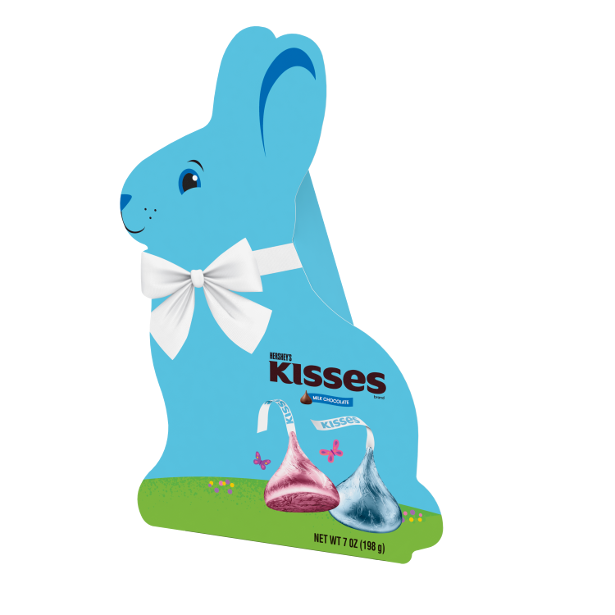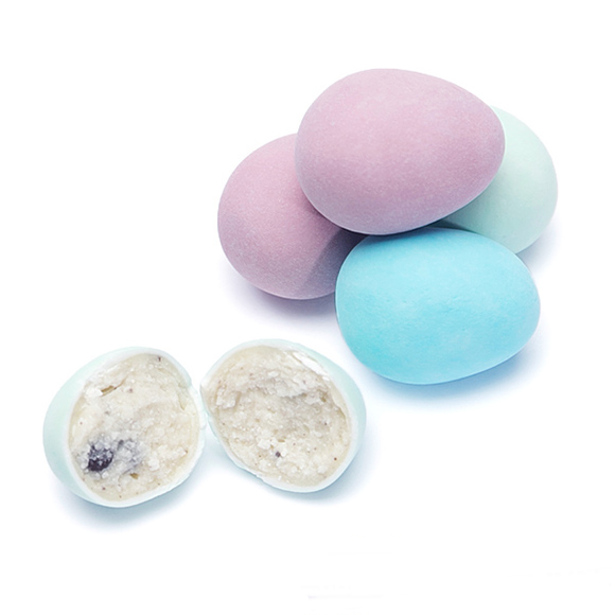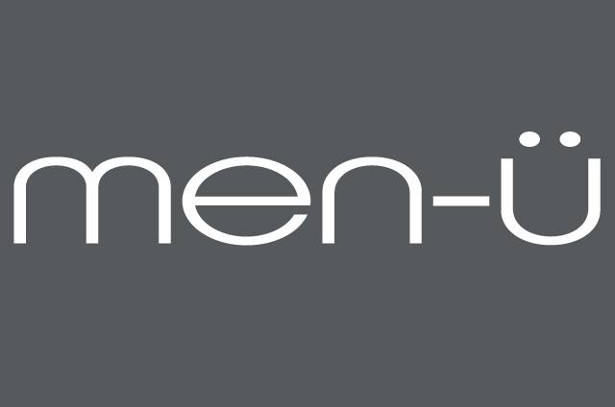 Grooming guide for Easter Holidaymakers www.men-u.co.uk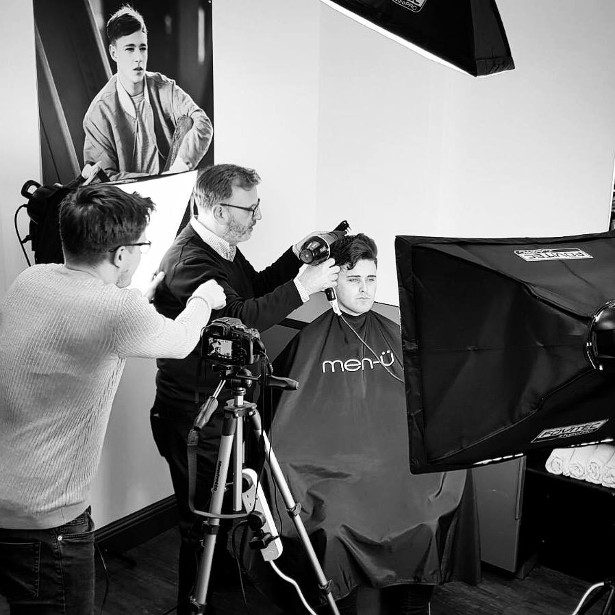 TWITTER | FACEBOOK | INSTAGRAM
Thousands of us will head off on mini breaks and full blown holidays for the upcoming Easter break. Travel can throw up all kinds of problems for the skin. Harsher temperatures, mean we need to take more time and care of our visual front line, the face. While warmer temperatures if on cramped long distance trains in warm countries for example can generate more oil production which means greasier skin. Air travel can expose men to air conditioning for long periods of time. This has effects on the opposite end of the spectrum and can dehydrate the skin causing, dryness and tightness.
How do you counteract it?
If you are exposed to colder temperatures in this way, keep a travel sized amount of moisturiser in your work bag and apply (in seconds) two or three times a day. This takes just a few seconds and will offer long term protection. On the opposite side of the problem if you are travelling and struggling with the heat use a cleanser or mask to counteract oil production and greasy skin.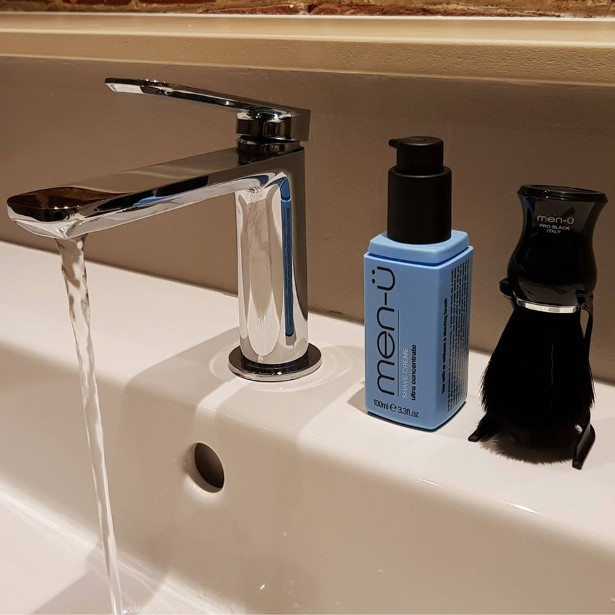 • What are the ingredients to look out for?
To counteract oil production if you've been traveling in warm temperatures look out for ingredients such as tea tree oil which is a natural antiseptic and antibacterial. This is great treatment for a greasy T-Zone. Corn starch and witch hazel which is a natural astringent are also good sebum absorbers. If skin is dehydrated, Aloe Vera, Pro Vitamin B5, Allantoin, and Sodium Hyaluronate are properties that moisturise and prevent the skin from becoming dry. The men-ü Healthy Facial Wash is ideal for a post travel facial cleanse.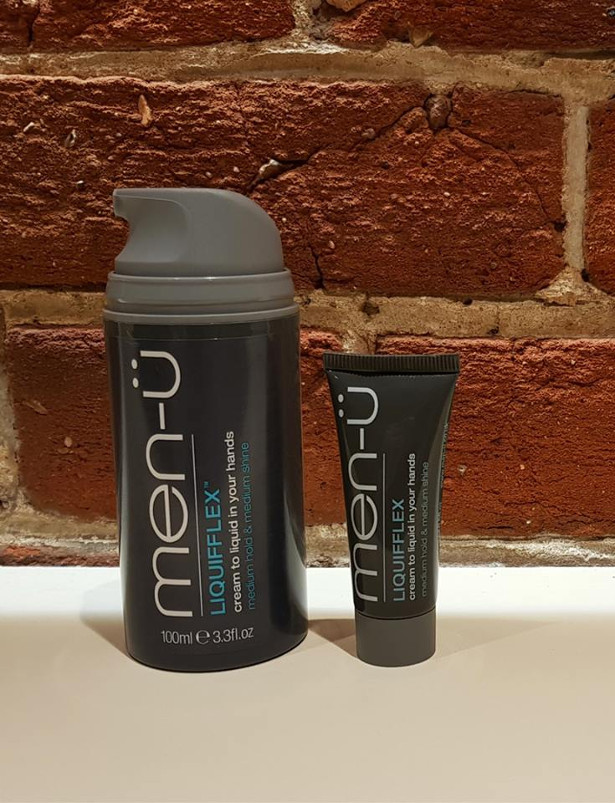 • When should you be using things – on the flight? Before? After?
This depends on the type of travel. If on a long haul flight for example moisturise before, during and afterwards. You might also want to cleanse after long periods of travel on public transport to deep cleanse the skin and remove impurities.
Men have more active sebaceous glands, which control how much oil is secreted onto the skin. Heat stimulates this production and if travelling in a warm environment this can be managed with a quick cleanse. Backpacker's across Europe may be taking on long warm train journeys to combat shine a cleanse during and after the journey will help.
Attributed to Lloyd Hughes, Lead Educator and Creative Director at men-ü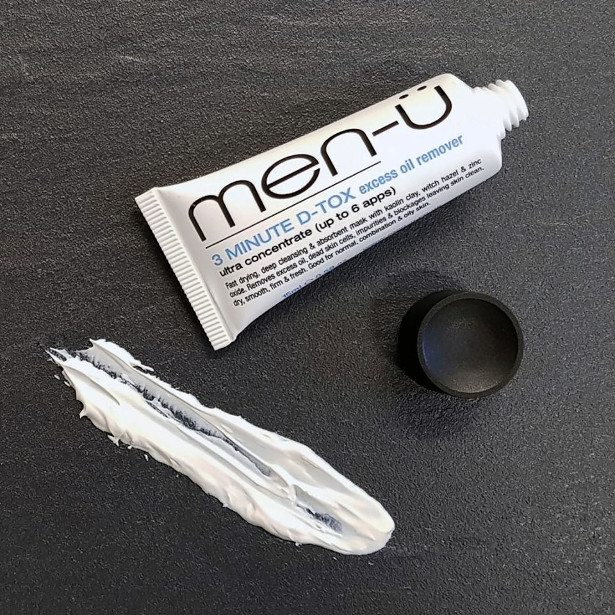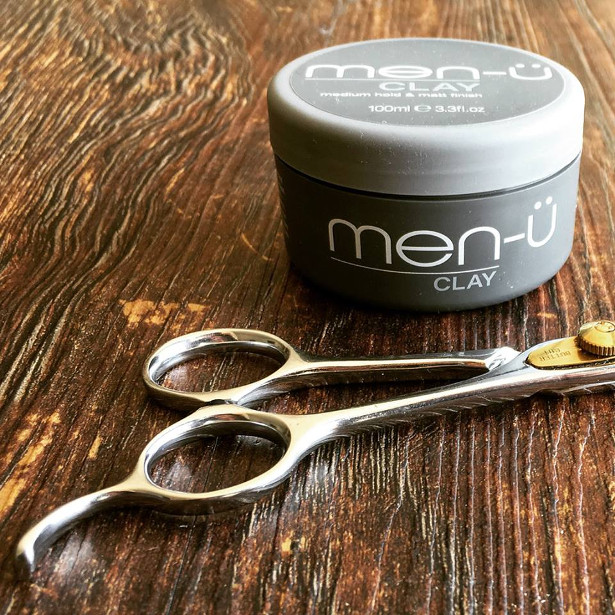 Easter Basket Alternatives Glove -A-Bubbles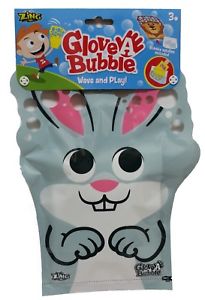 Get ready to wave and play! Kids simply remove the bubble pouch from the glove and pour one of the two bubble solutions into the pouch. Dip the glove into the bubble pouch. Wave your glove back and forth and watch tons of delightful bubbles form instantly, right before your eyes. Never ending bubbles for never ending fun!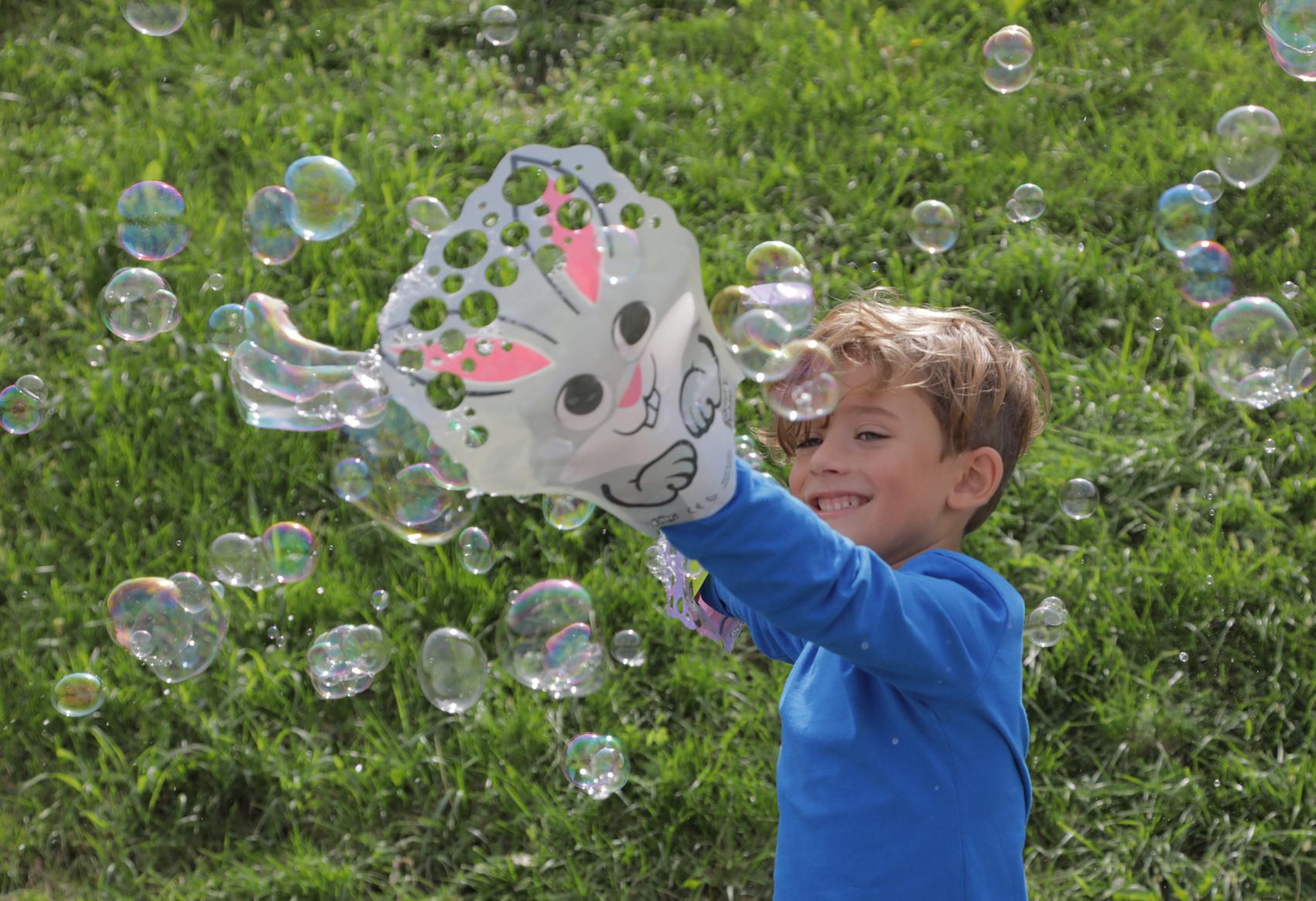 Glove-A-Bubbles come with one glove and two packs of bubble solution. The pouch is also re-sealable and refillable. Glove-A-Bubbles come in eight different animalthemed gloves, including lion, alligator, hippopotamus, elephant, dinosaur, panda, bunny and monkey. There's a Glove-A-Bubble for everyone! Check out the awesome fun in the video clip below. Zing Age: 3+ MSRP: $2.99
Stikbot Eggs Zing hatches a new line of Easter-themed Stikbot Pets.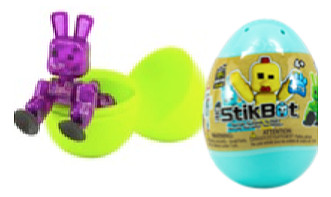 Perfect for filling baskets, colorful Stikbot Bunnies and Chicks are packed inside pastel-colored eggs! With nearly 200 million views on YouTube, Stikbot continues turn kids into creative stop-motion animation moviemakers, bringing imagination to life. New Stikbot Easter Eggs are collectible too! From the 'Common' Blue Rabbit and Yellow Chicken to the 'Rare' Clear Green Rabbit or 'Ultra Rare' Black Chicken, kids can collect them all! Zing Age: 4+ MSRP: $4.99
PLAYMOBIL Figures Series 13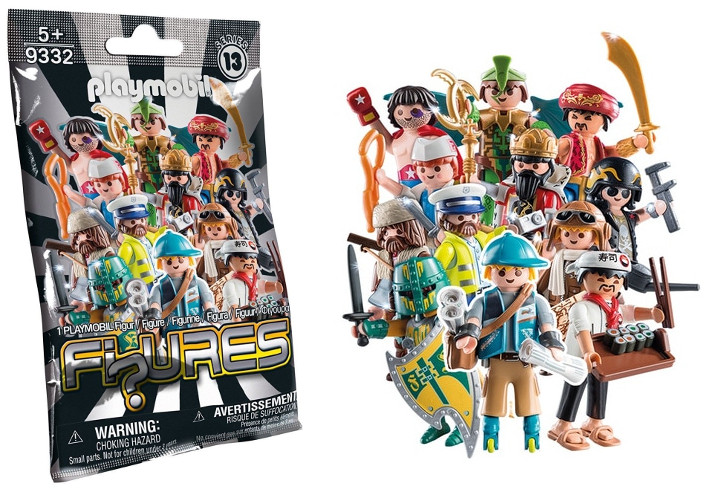 PLAYMOBIL new Figures Series 13 features 24 different girl and boy figures that can be collected, assembled, and interchanged. Each Figure comes unassembled in its mystery pack, so children can put them together or mix and match the interchangeable parts with another Figure to create an entirely new and original character. PLAYMOBIL Age: 5+ MSRP: $2.99
Smooshy Mushy Pets
Smooshy Mushy is the newest collectible craze, full of exciting, super S-Q-U-I-S-H-Y, slow-rise surprises! Bright and colorful, perfect for Easter basket!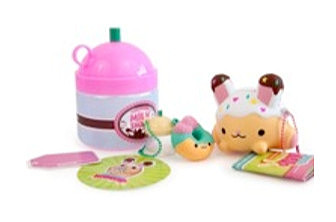 Each Smooshy Mushy series includes one of eight randomly assorted, adorable Pets just waiting to be revealed. Unwrap the container to find out which scented Smooshy Mushy squishy surprise pops out from inside!
Every pet has a Bestie they can't live without! Keep searching to find out, which tiny squishy "Bestie" is your pets BFF. Sets also come with a hilarious "what's your smooshy name?" game, a nametag, mini container, awesome stickers and a collectible poster! RedwoodVentures Age: 5+ MSRP: $9.99

HAVE A SCRUM-PTIOUS EASTER WITH A HANDMADE
RUGBY BALL CHOCOLATE EASTER EGG!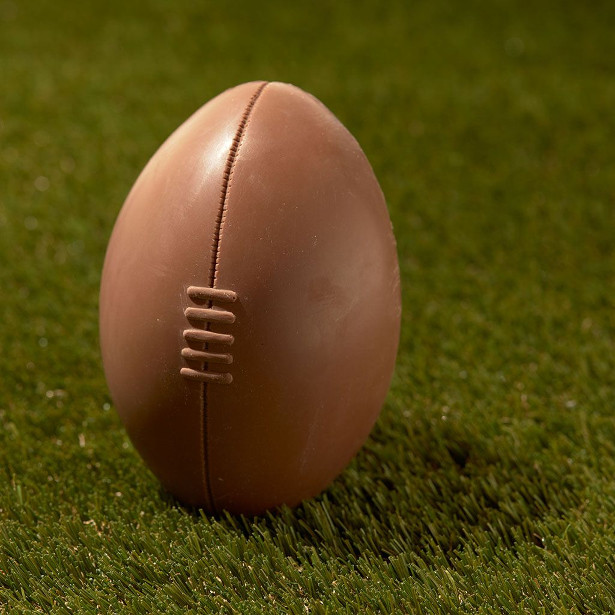 BATH-BASED CHOCOLATIER IS DONATING 15 PERCENT OF ALL CHOCOLATE RUGBY EGG SALES TO RESTART RUGBY CHARITY
Rugby Ball Chocolate Easter Egg, RRP £16, choconchoc.co.uk
15 percent of the sale price will go to Restart Rugby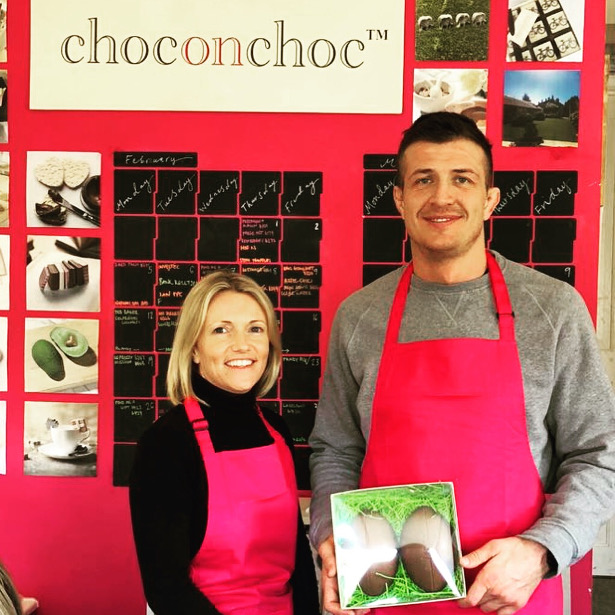 FACEBOOK | TWITTER | INSTAGRAM | PINTEREST | YOUTUBE
Have a scrum-ptious Easter this year with the latest innovation from Bath-based chocolatier Choc on Choc (www.choconchoc.co.uk) – a rugby ball shaped Easter egg handcrafted from the finest Belgian milk chocolate.
The perfect gift for fans of the big game, drop kick your way into someone's good books with this deliciously designed sports-themed egg, which comes complete with tasty golden eggs inside and gives back to Rugby too.
Created in honour of Restart Rugby (www.restartrugby.org.uk) – the official charity of The Rugby Players' Association (RPA) – 15 percent of each sale will go directly to the charity, helping to provide support to current and former professional rugby players who have suffered from serious injury, illness or hardship.
Choc on Choc launched the egg in support of friend of the brand, Ed Jackson, who was just 28 when a horrific accident left him virtually paralysed from the neck down. In line with the work of the RPA, the new product release will help Choc on Choc to support Ed's recovery and raise awareness of Restart Rugby.
The Rugby Ball Chocolate Easter Egg is available from choconchoc.co.uk for RRP £16
 
An egg that folds flat for Easter!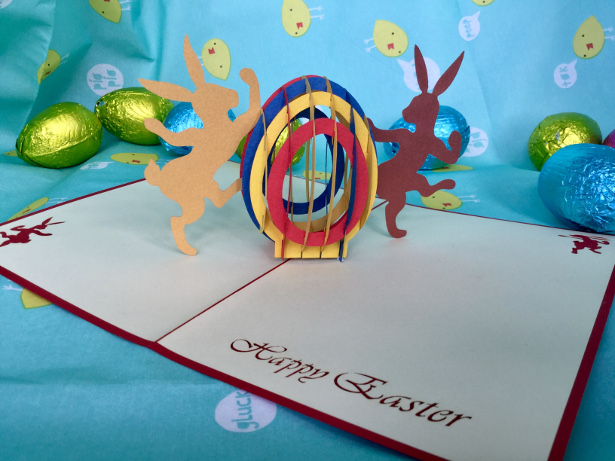 FACEBOOK | TWITTER | INSTAGRAM
When is an Easter egg, not an Easter egg? When it folds completely flat, fits into an envelope and doesn't contain any calories! Feast your eyes on this awesome 3D Easter card by Pop-Up Pigeon, a UK based greetings card company that specialises in cards made using slice technology and the ancient art of kirigami.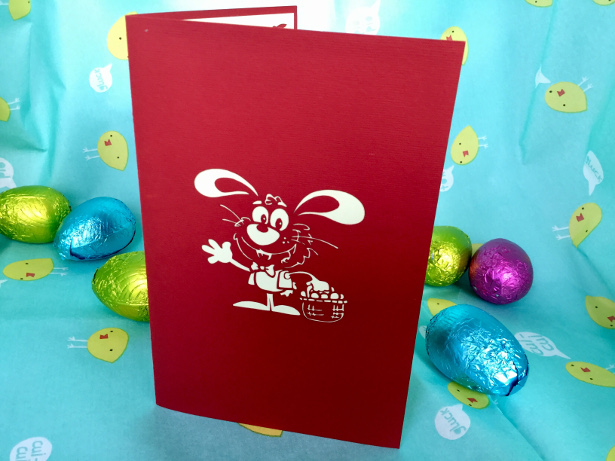 "Our cards are rarely thrown away," says Pop-Up Pigeon's director Gavin Chaplin. "They're a little piece of art in an envelope. The cards are cut by laser and assembled by hand – they are incredibly detailed. We have the Easter Bunny card, but we also have traditional flower cards that are great for Easter too."
This fun Easter card, features two Easter bunnies and a three dimensional egg. It costs just £5 and is available from Pop-Up Pigeon's Etsy shop, just click here: www.etsy.com/uk/listing/574711870/easter-bunnies-pop-up-card-happy-easter?ref=shop_home_active_34
Pop-Up Pigeon sell a range of awesome pop-up cards and are able to customise cards for bulk orders. For more information, contact: info@pop-uppigeon.com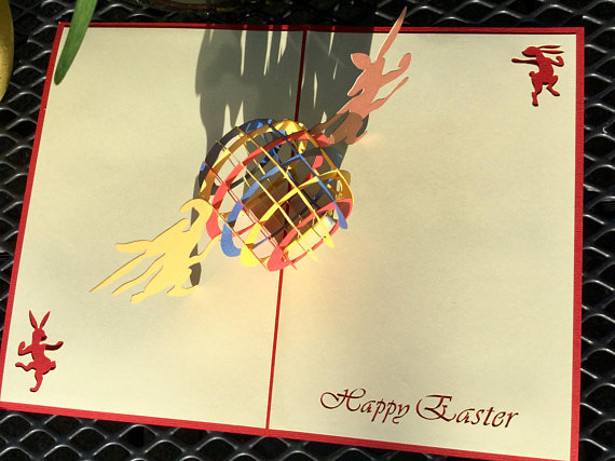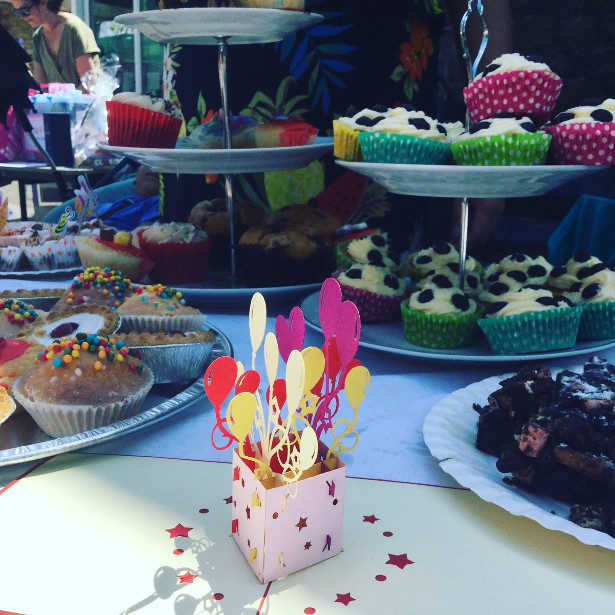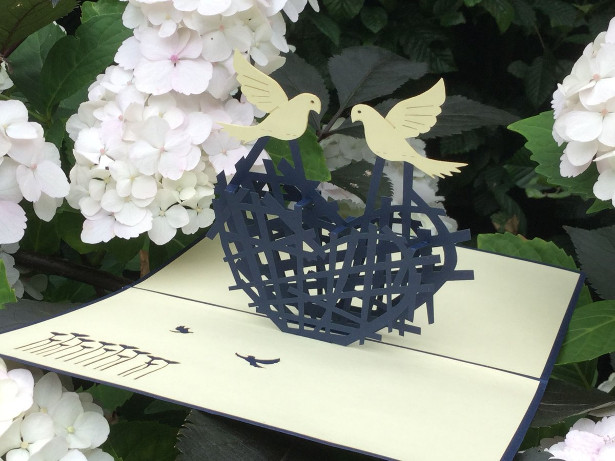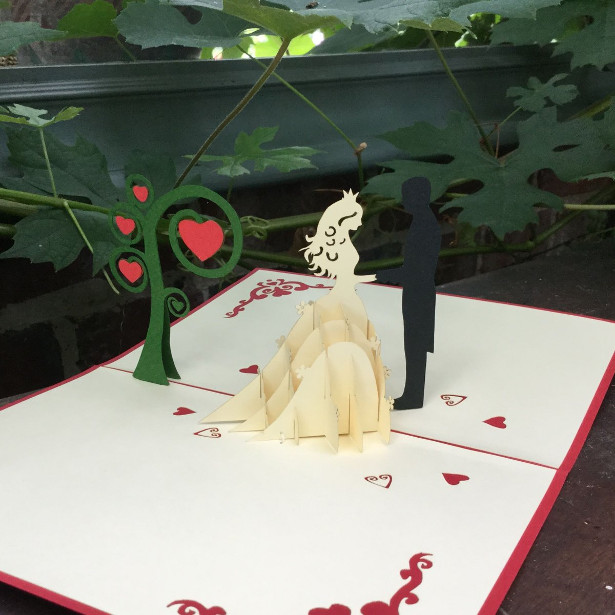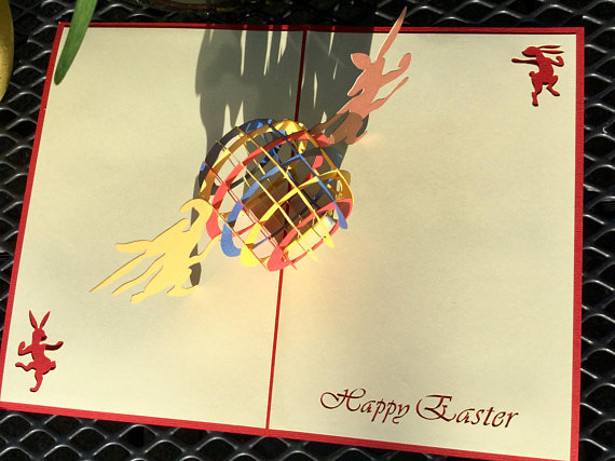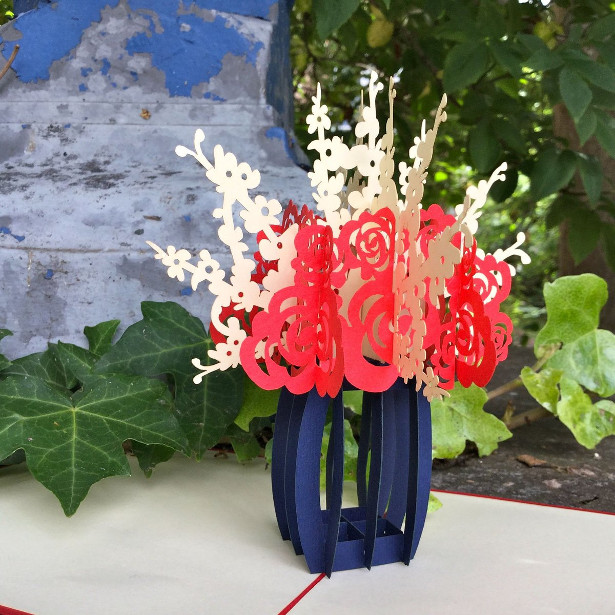 Looking for some unusual Easter gifts? Let Personalised Gifts Shop help you find something unique and personal. Check Out www.personalisedgiftsshop.co.uk
FACEBOOK | TWITTER | GOOGLE+ | PINTEREST | INSTAGRAM | BLOG
www.personalisedgiftsshop.co.uk/occasions/easter
Easter is now upon us and if you're looking for an extra special gift for a loved one when a chocolate egg just won't suffice, Personalised Gifts Shop can help. They have an extensive range of great gift ideas, modern and traditional designs for all ages which can be personalised.
Easter is one of those times of year for a bit of indulgence, where you can spoil your family and friends, and celebrate the long bank holiday weekend. If you have an Easter egg hunt planned, make sure you have your personalised bag at the ready, or if you're looking to make some traditional Easter treats such Simnel cake then you're going to need a baking set.
Have fun this Easter with something special from www.personalisedgiftsshop.co.uk created by you and made by them.
Easter egg hunt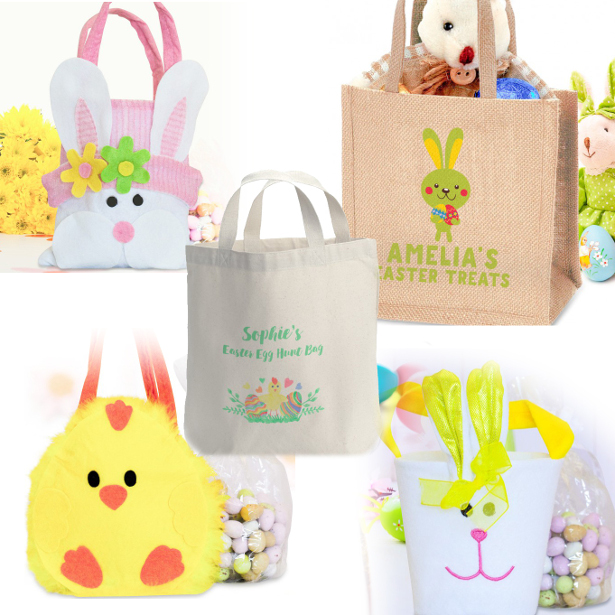 Baking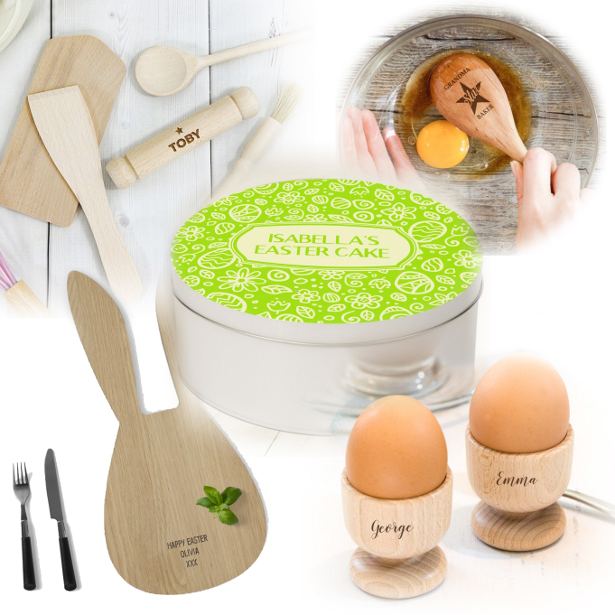 Extra special Easter new baby gifts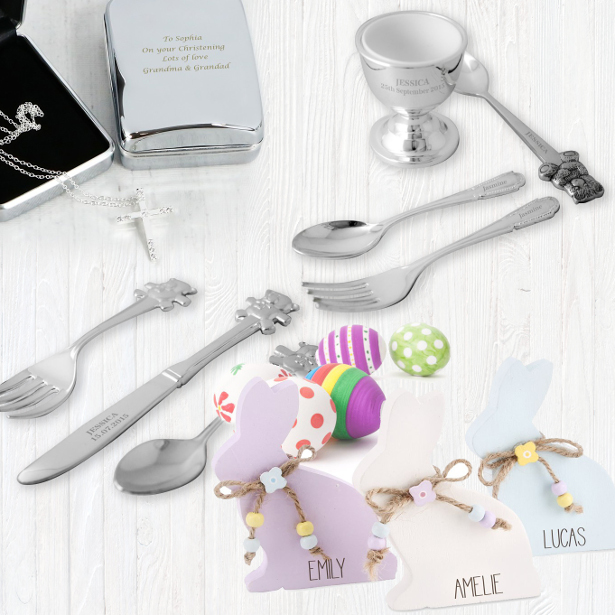 Sweet treats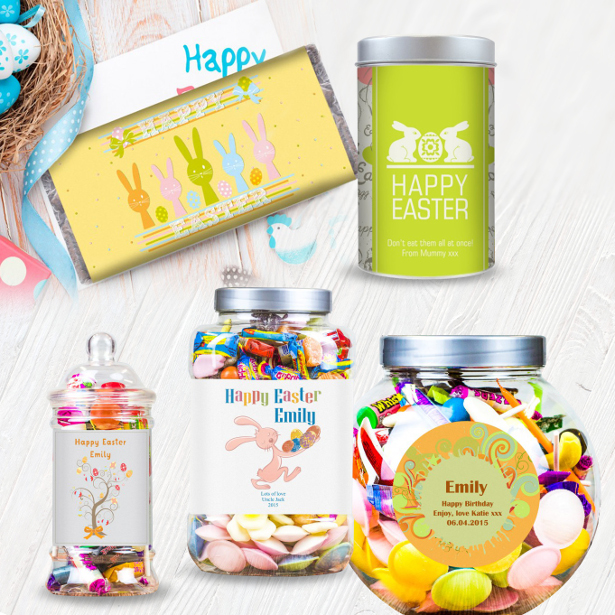 Personalised Gifts Shop, the home of thousands of personalised and meaningful gifts for any occasion or age.

Have an Egg-cellent Easter with IL GUSTO! Celebrate this Easter, 1st April 2018, with the fabulous range of personalised gifts from Il Gusto, the theatre of taste.
FACEBOOK | TWITTER | INSTAGRAM
If you're looking for an alternative to a classic chocolate egg try something a little quirkier – Il Gusto's premium liqueurs and spirits, artisan vinegars and oils are available to be decanted into the bottle shape and size of your choice and all bear a personalised message.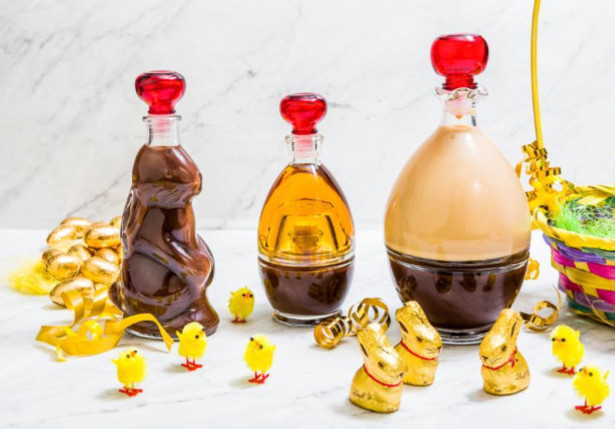 From chocolate cream liqueurs, flavoured gins and chocolate flavoured balsamic vinegars, there's something to suit all tastes. With a wide selection of bottle shapes and sizes, such as Easter bunny and egg-shaped bottles – create the perfect personalised Easter treat with Il Gusto.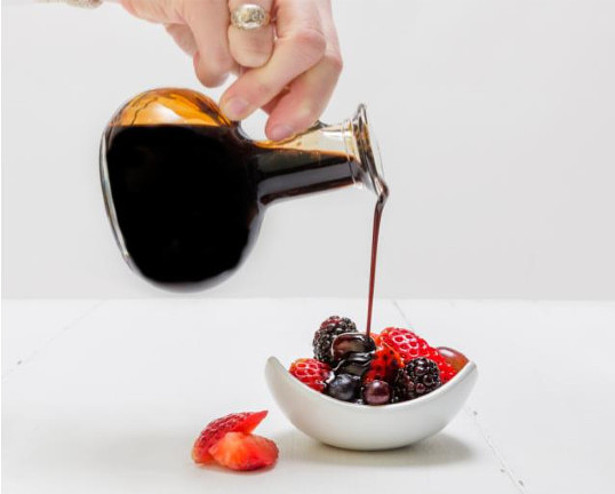 Our Easter gift suggestions include:  Easter Bunny with Chocolate Cream liqueur – created from a traditional Italian recipe, this sweet-sharp and creamy liqueur is delicious enjoyed on the rocks or poured over ice-cream for a sweet treat! £12.40, 200ml
 For those who want to taste a selection of spirits, why not try our Chocolate Cream with Old Calvados in our 2-in1 egg-shaped bottles. This duo is the perfect gift for an after-dinner drink during the bank holiday. £37.25, 500ml
 For something less traditional, add fantastic flavour to your dishes this April with Il Gusto's Chocolate Balsamic Vinegar. Our serving suggestion – Griddling venison steaks, slicing while still pink, tossing with warm puy lentils and dressed with our chocolate balsamic vinegar. From £5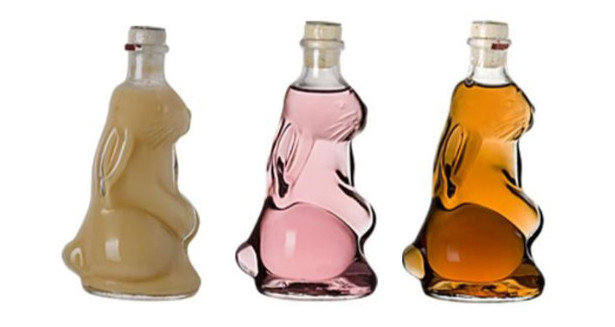 Stocking a wide array of artisan products, Il Gusto offers everything from extra virgin olive, nut and seed oils and vinegars respected for their nutritional benefits, to aged whiskies and exclusive own-brand flavoured spirits.
Il Gusto product summary:
Spirits: Whisky, Calvados, Armagnac, Brandy, Sherry, Rum, Grappa
Liqueurs: cream & fruit liqueurs (blood orange vodka, tiramisu vodka), gin liqueurs
Oils: Olive oils, nut oils, seed oils, spiced oils
Vinegars: Balsamic vinegars, fruit vinegars
Gift selection: Gold Spirits with 22 carat gold flakes, Pink V, Cocktail Mixes, Dreamline range
Il Gusto stores and kiosks can be discovered across the UK, including within iconic department store Selfridges. The accessible brand is also available for franchise, with an exciting new 'a la carte' franchise concept.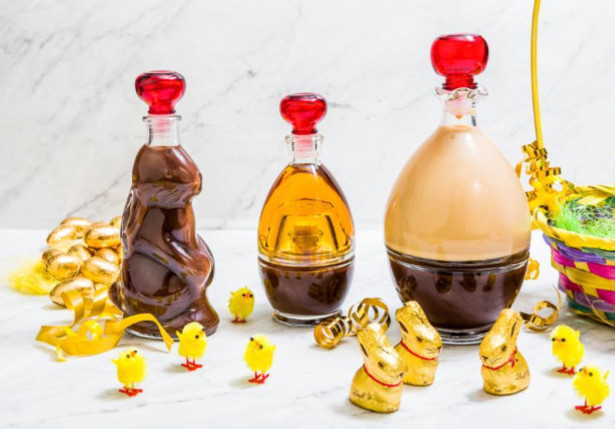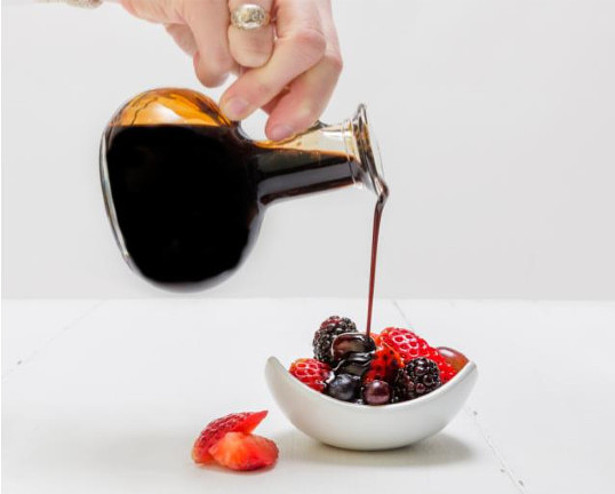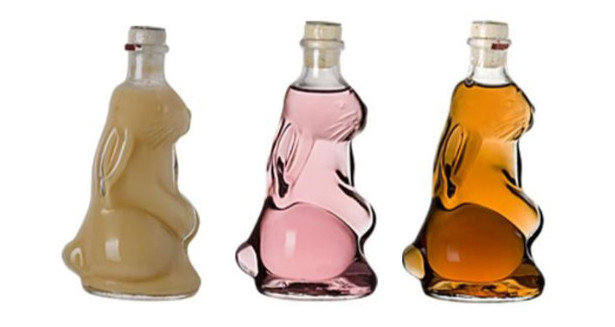 CELEBRATE EASTER WITH CARLUCCIO'S From Colomba and gianduja chocolate eggs produced in Piemonte to a marzipan lamb from Sicily, Carluccio's has everything you need to celebrate Easter the Italian way.
Buona Pasqua! Available in-store with selected products online at carluccios.com from 1 March.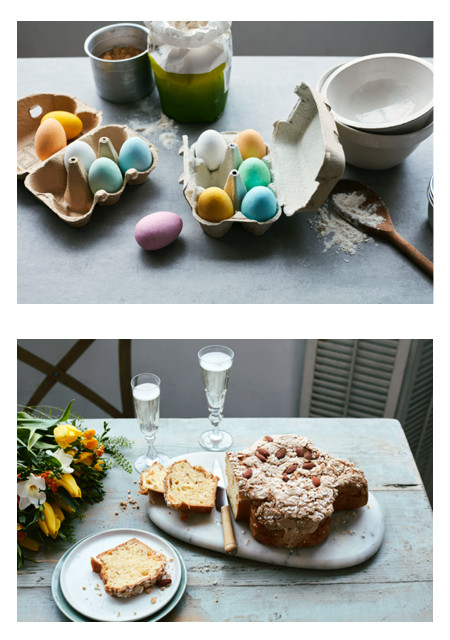 FACEBOOK | INSTAGRAM | TWITTER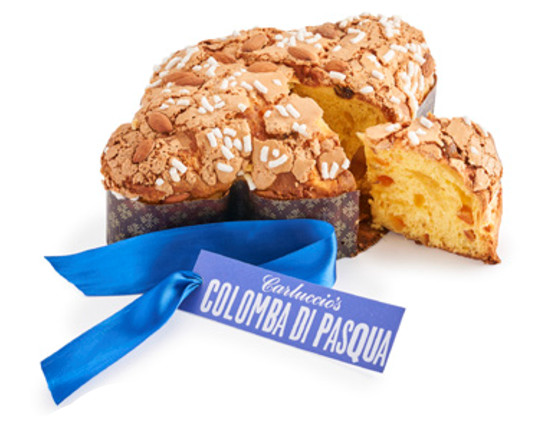 COLOMBA TRADIZIONALE – THE ITALIAN EASTER CAKE 750g, £14.95 / 300g, £7.95 Made in Piemonte, Carluccio's rich buttery colomba cake is made with sultanas, candied orange peel, iced with a hazelnut glaze and decorated with almonds. Each cake takes over 20 hours to make. Good things come to those who wait.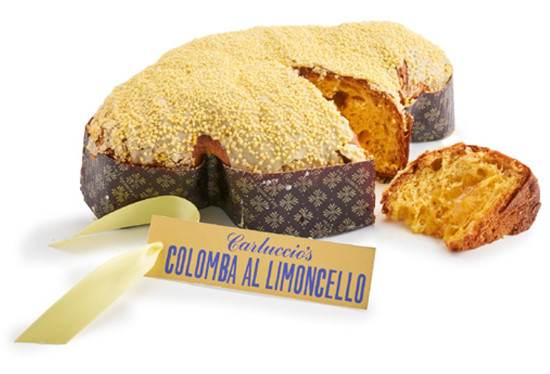 NEW! COLOMBA AL LIMONCELLO 950g, £17.95 Carluccio's traditional colomba dough filled with a creamy limoncello filling and candied lemon peel pieces, decorated with white chocolate.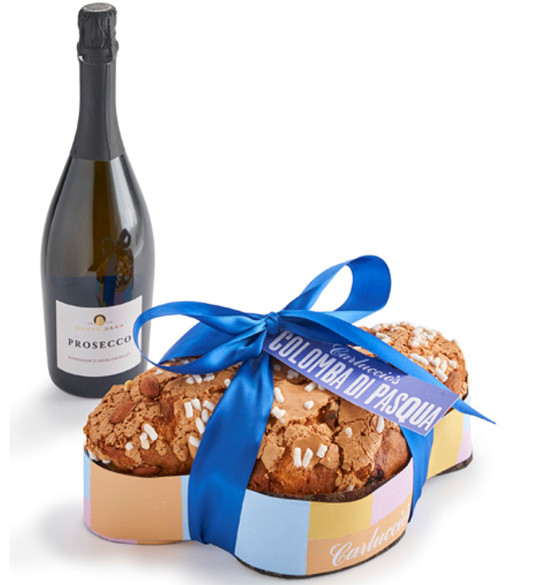 COLOMBA TRADIZIONALE AND PROSECCO 750g & 75cl, £24.95 The perfect Easter present for friends and family.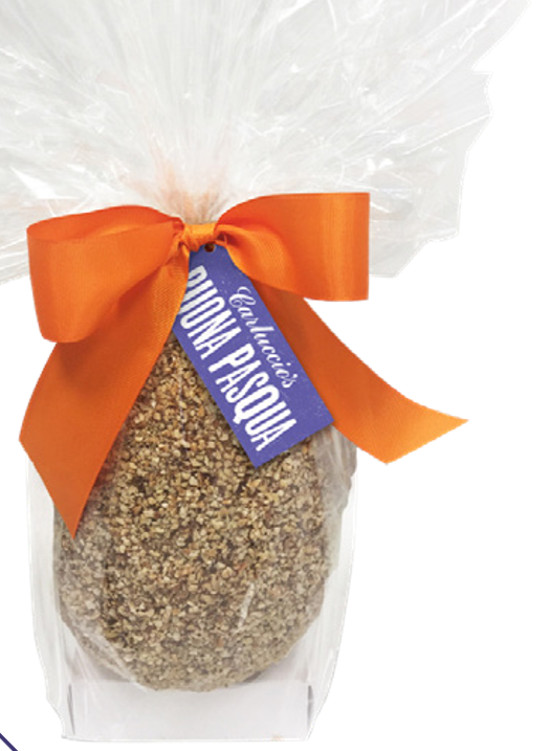 IL PIEMONTESE EASTER EGG 500g, £23.95 An eggstra special treat from Piemonte. A delicious milk chocolate egg, covered in crushed hazelnuts. Inside there's a bag of mini gianduiotti chocolates for a surprise sweet treat.
JAR OF FOILED EGGS 600g, £14.95 Great for Easter egg hunts, these milk chocolate eggs are filled with a soft cocoa filling.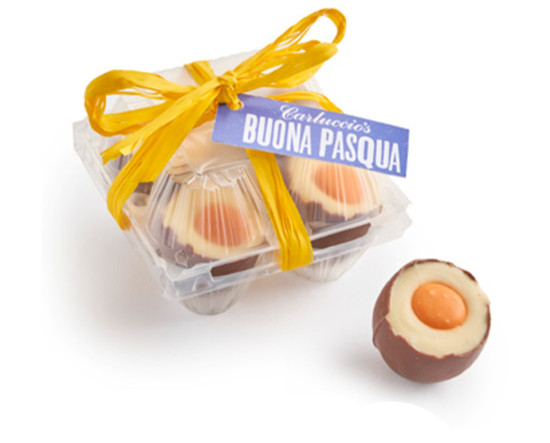 GIANDUJA EGGS £10.95 for a box of 4 These cracking good eggs are hand-crafted to look like the real thing, and made with the finest smooth milk chocolate, filled with a hazelnut gianduja and topped with white chocolate.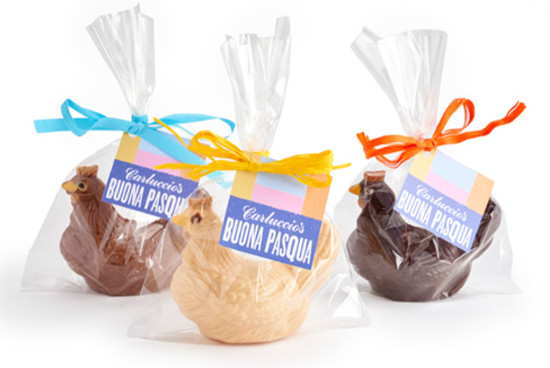 MILK, DARK AND WHITE CHOCOLATE HENS 100g, £7.95 These three hand-decorated hens come in milk, dark and white chocolate varieties – each individual hen is hand painted so no two are alike.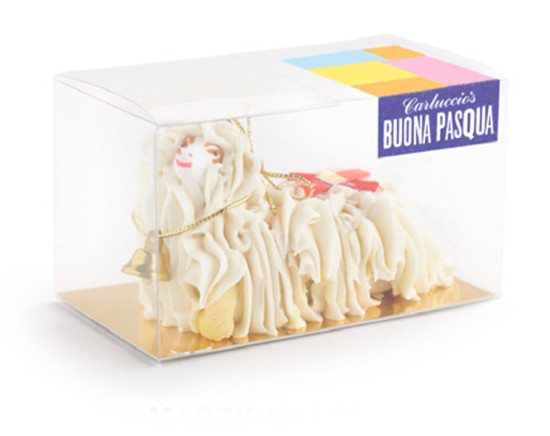 MARZIPAN LAMB 100g, £12.95 Made in Sicily, the home of Italian marzipan, this traditional handmade lamb makes a quirky Easter gift.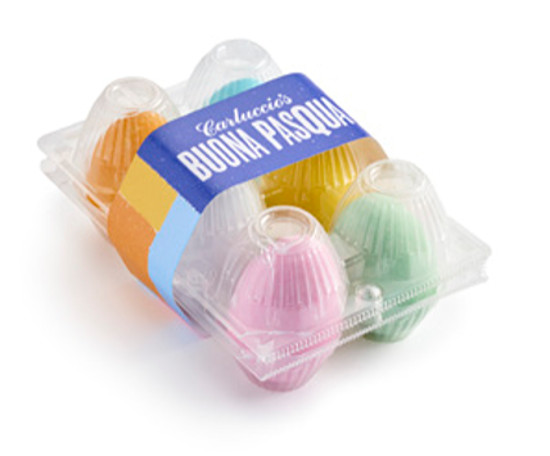 SUGARED CHOCOLATE QUAIL EGGS 150g, £7.95

SUGARED CHOCOLATE HEN EGGS 210g, £10.95 Dressed for spring time, crack through the thin crispy shell to reveal the delicious dark chocolate.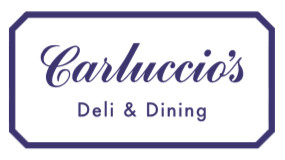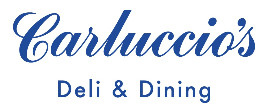 Carluccio's Great Breakfast Give-Away
According to many, there's no such thing as a free lunch. This may be true, but, thanks to Carluccio's there is now such a thing as a free breakfast.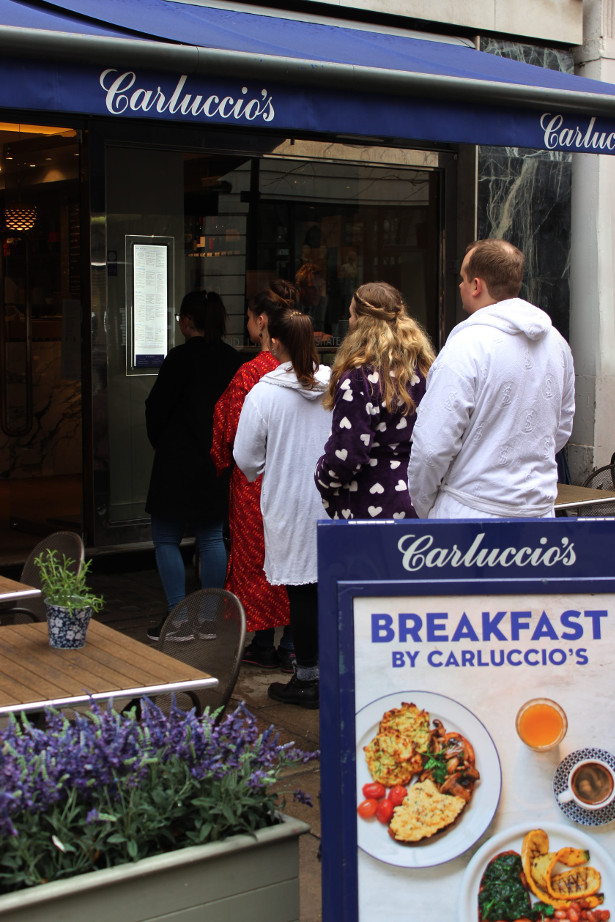 FACEBOOK | INSTAGRAM | TWITTER
On Saturday 31st March, turn up before 11am at any Carluccio's wearing your dressing gown and receive a free breakfast. This incredible introduction to the Italian restaurant group's new breakfast menu is guaranteed to make you rise and shine; but set those alarms as once the restaurant is full, it's full. As the saying goes it's the early bird that gets…. well, in this case, the pancetta and panettone.
Follow the lead-up and the action on the day with the hashtag #BreakfastInYourPJs on Twitter, Facebook and Instagram.
Carluccio's new breakfast dishes include an extended Magnifica range of cooked breakfasts, with vegetarian and vegan options. The veggie Magnifica is a plate laden with eggs, courgette fritters, sautéed mushrooms, tomatoes and toasted ciabatta, whilst the vegan Magifica features baked borlotti beans, summer squash, tomatoes, spinach and toasted ciabatta. Plus of course the Magnifica Tradizionale: eggs with grilled smoky pancetta, sausage, sautéed mushrooms, tomato and toasted ciabatta.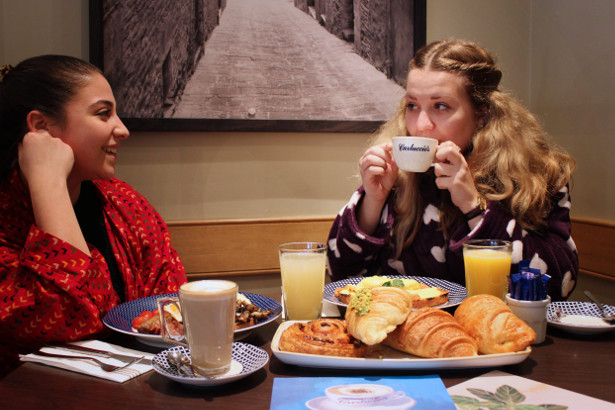 Injecting a burst of Italian flavour to your meal, Eggs Diavlo – fried eggs with tomato, spicy 'nduja, parmigano reggiano and toasted ciabatta – will add a kick to your morning whilst French toast is given an Italian touch by using panettone, ricotta & yoghurt, berries, honey and cinnamon. New cold press juices have also been introduced; a fresh mix of apple, spinach, kale and lemon or opt for carrot, orange, apple and turmeric.
The offer applies until 11am on Saturday 31st March only and will be available at all restaurants nationwide. Roll out of bed, pull on your dressing gown and find your local Carluccio's here: carluccios.com/restaurants
Terms and conditions:
One free breakfast dish for each customer wearing a dressing gown
First come first served, subject to availability
Available Saturday 31st March until 11am only. Opening times vary, please check your local restaurant at www.carluccios.com
Available at all UK Carluccio's restaurants
Carluccio's
FB: carluccios | T: @carluccios | I: @carluccios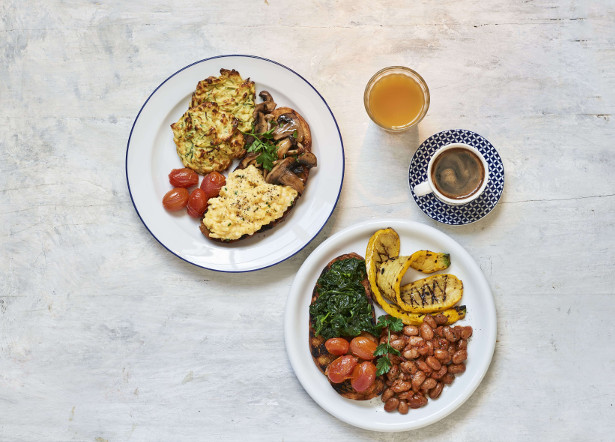 Welch's Easter-shaped fruit snacks – bunnies, flowers, eggs and chicks – they are perfect for egg stuffers and egg hunts. !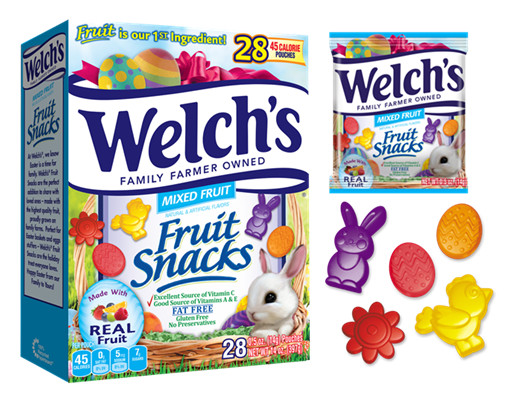 YOUTUBE | TWITTER | FACEBOOK | PINTEREST | INSTAGRAM
RETAILERS:
Welch's® Mixed Fruit Easter Fruit Snacks are available at Target and Walmart stores, and online at Target.com.
PACKAGE SIZE / MSRP:
28-Count Box with 0.5oz/ Pouches: $4.99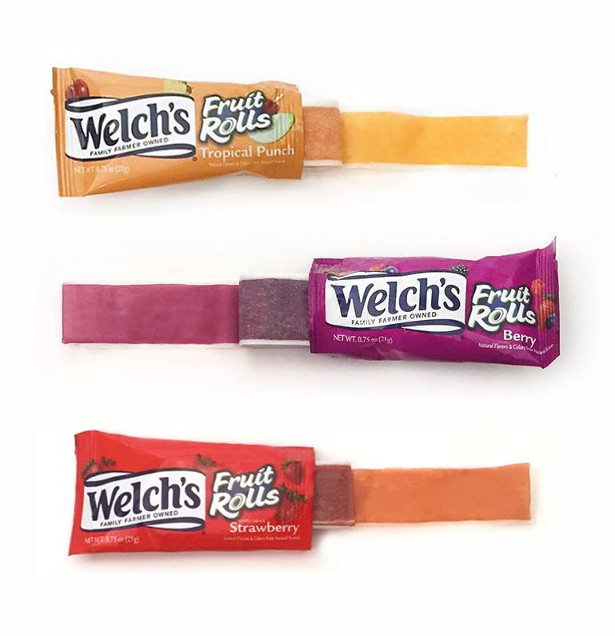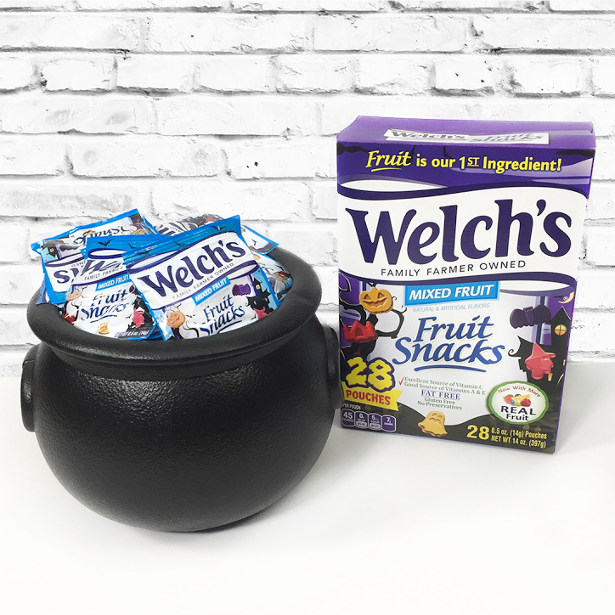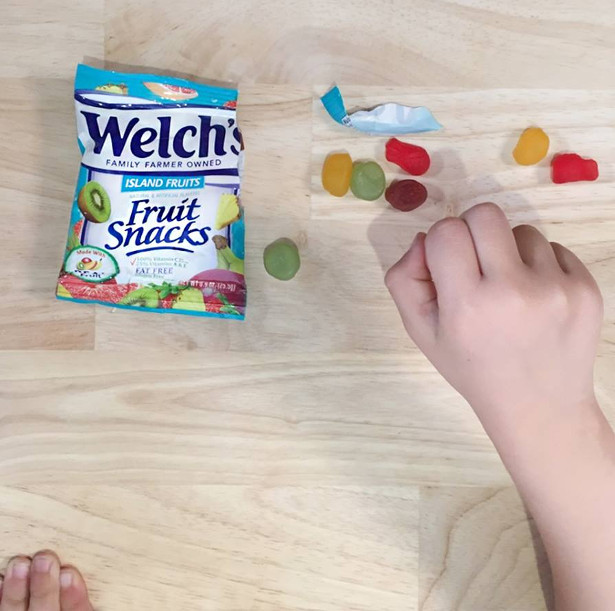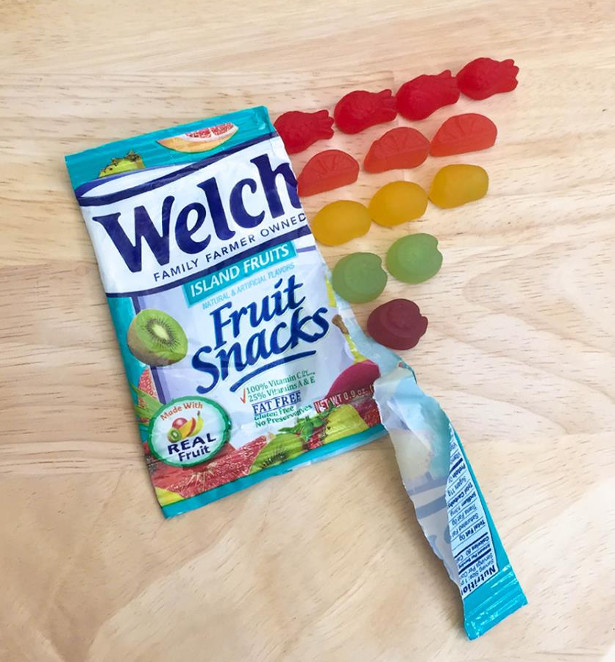 HOP TO THE RACES THIS EASTER
Images Credit "GreatBritish Racing"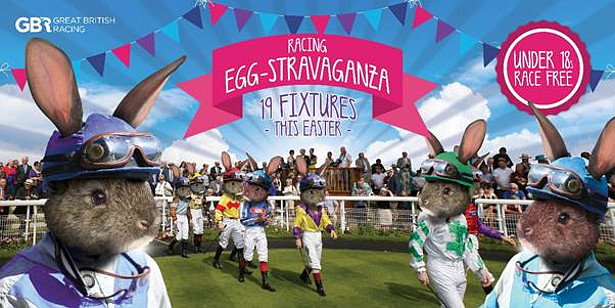 Easter is just around the corner and with it comes a host of unmissable horse racing to keep the whole family entertained.
From Good Friday through to Easter Monday, there are 19 fantastic race fixtures taking place all across the country at which under 18s go free* – meaning it's the ideal time to get the whole family along to your local course.
Kicking off the long weekend on Friday 30th March is Finals Day of the All Weather Championships at Lingfield where £1 million in prize money is on offer, making this the richest all-weather raceday staged in Europe and a day not to be missed!
From Musselburgh down to Newton Abbot, over to Ffos Las and across to Fakenham, there's plenty of thrilling action to excite everyone this Easter. Every course will be providing eggscellent activities for under 18s, such as Easter egg hunts, carnival rides and much more – a perfect family day out for the Easter weekend.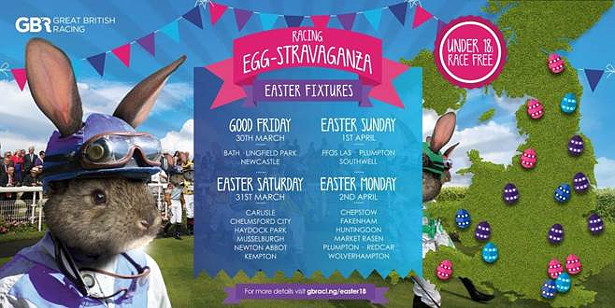 And, if you want to get a behind the scenes taster of what it takes to get a racehorse to the track in peak condition, then head to the Lambourn Open Day on Good Friday where some of the most famous racing yards will be open to the public. Those who live further north can also join in the excitement at the Middleham Open Day.
Whether it's witnessing the heart-pounding racing or taking part in the family-friendly activities on course, there are no excuses to miss out this Easter!
Hop to www.gbraci.ng.com/easter18 to find your local fixture.
* Check individual racecourse websites for more details
GBR Easter 2018 2-1 Ratio MAP 3840px x 1920px
Easter Weekend Fixtures
· Good Friday 30th March
Lingfield – www.lingfieldpark.co.uk
Bath – www.bath-racecourse.co.uk
Newcastle – www.newcastle-racecourse.co.uk
· Saturday 31st March
Carlisle – carlisle.thejockeyclub.co.uk
Haydock – haydock.thejockeyclub.co.uk
Kempton – kempton.thejockeyclub.co.uk
Musselburgh – www.musselburgh-racecourse.co.uk
Newton Abbot – www.newtonabbotracing.com
Chelmsford City – www.chelmsfordcityracecourse.com
· Easter Sunday, 1st April
Ffos Las – www.ffoslas.co
Plumpton – plumptonracecourse.co.uk
Southwell – www.southwell-racecourse.co.uk
· Easter Monday 2nd April
Chepstow – www.chepstow-racecourse.co.uk
Fakenham – fakenhamracecourse.cloudvenue.co.uk
Huntingdon – huntingdon.thejockeyclub.co.uk
Market Rasen – marketrasen.thejockeyclub.co.uk
Plumpton – plumptonracecourse.co.uk
Redcar – www.redcarracing.co.uk
Wolverhampton – www.wolverhampton-racecourse.co.uk
Open Days
· Good Friday 30th March
Lambourn Open Day – www.lambournopenday.com
Middleham Open Day – www.middlehamopenday.co.uk
This Easter JCB has some great chocolate goodies for digger fans
Milk chocolate egg with digger toy
Kids aged 3+ will love the 75g Milk Chocolate Hollow Egg and JCB Toy (RRP just £3) that can be purchased from Tesco https://www.tesco.com/groceries/en-GB/products/281441854 or the JCB shop www.jcbshop.com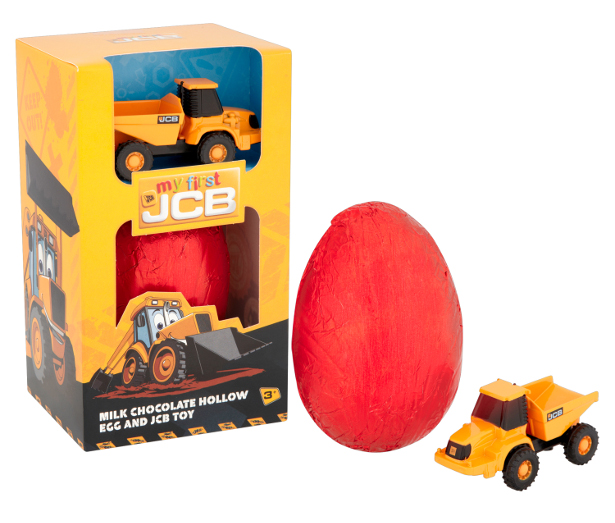 Chocolate toolbox and digger toy
Treat the kids (big or small!) to this delicious milk chocolate tool kit for a gift with a twist this Easter. Also comes with a fun JCB model for all the JCB fans out there! This is priced £10 and is available at the JCB Shop. https://www.jcbshop.com/details/Kids/Toys/JCB1955_Milk%20Chocolate%20Tool%20Box%20Toy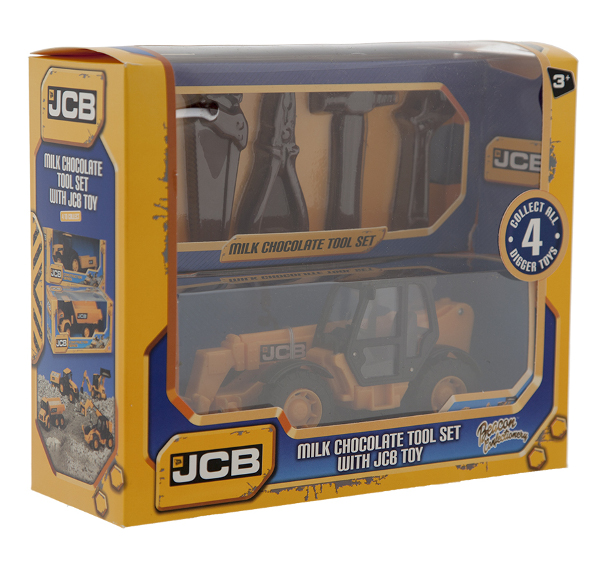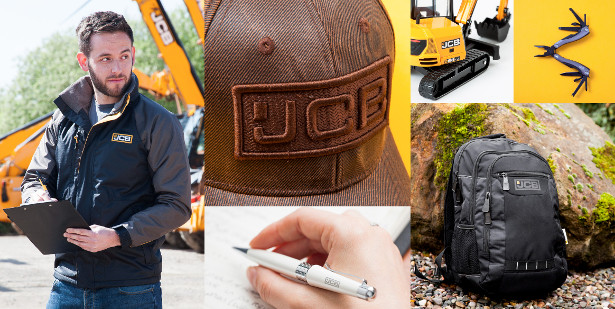 HOP HOP HURRAY – NEW EASTER TREAT FROM HARIBO

HARIBO has a tasty treat just for Easter – Bunny 'n' Friends, a cute gift box with bunny, sheep and chick shaped sweets.
Just like the rest of HARIBO's Easter range, Bunny 'n' Friends is a tasty alternative to chocolate this Easter!
Whether you are looking for a tasty gift, something to share with family and friends or mini bags for the Easter hunting, HARIBO has an 'egg'citing selection of treats on offer.
Helping out the Easter bunny is HARIBO Easter Hunt bags. Offering treat sized gums and jellies in bunny, chick and lamb shaped pieces, Easter Hunt contains either 11 or 22 portion controlled packs that are perfect for hiding throughout the home.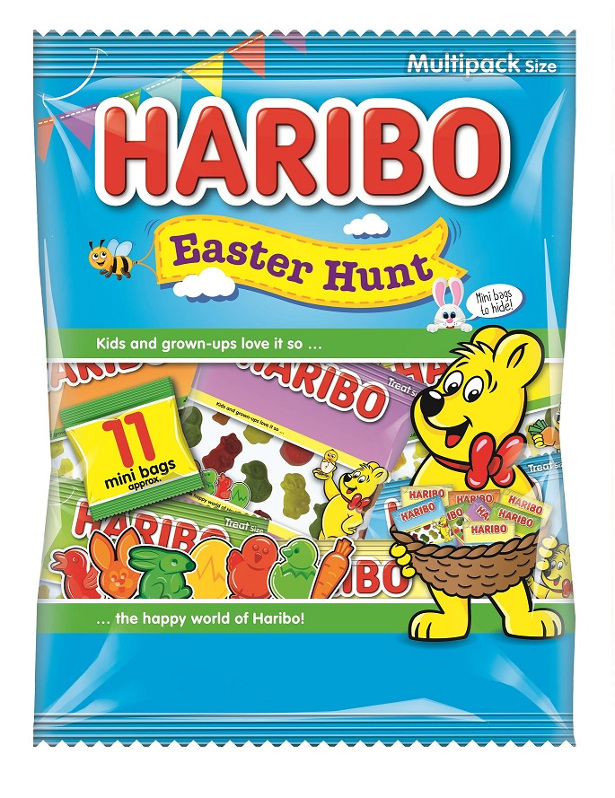 Tweeting its way back into stores is HARIBO Chick 'n' Mix, a fun gift box filled with tangy chicks, Starmix's favourite Egg and pink and white squishy mini marshmallows.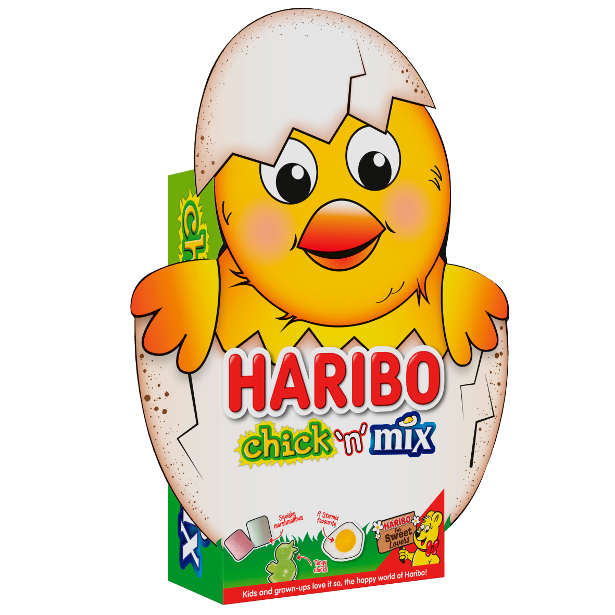 For those looking to share this Easter, HARIBO's Spring Time Friends, Farm Animal Z!ng and Jelly Bunnies could be just what you are looking for.
Spring Time Friends includes cute sheep, bunny and chick shapes. Farm Animals Z!ng features the popular Tangfastics original sour mix recipe; and Jelly Bunnies offers bunny shaped pieces with the popular texture found in Jelly Babies.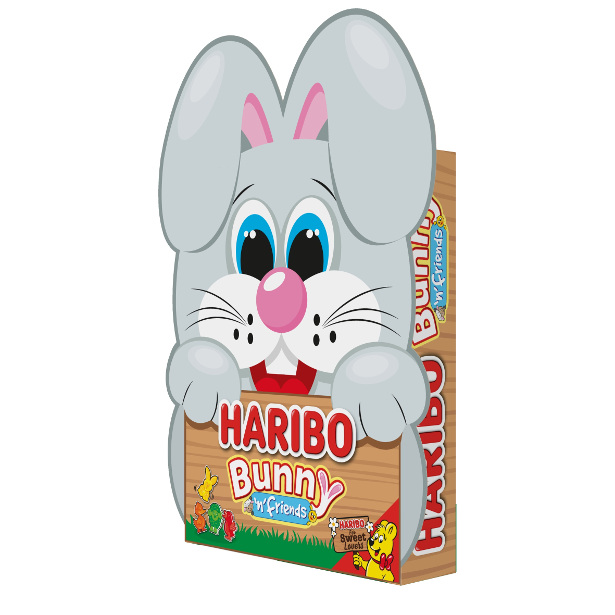 You'd be hopping mad to miss out on HARIBO's delicious range of tasty treats this Easter!
For more details about the HARIBO Easter range, please visit the HARIBO Facebook page https://www.facebook.com/HariboUK or follow the brand on Twitter @OfficialHARIBO.