QKiddo! Handmade Accessoies for girls & women! qkiddo.com
QKiddo.com is a fashion retailer selling high-quality handmade accessories to girls & women.
They have several amazing products suitable for Easter
The first one: Lace Bunny Hair Clip (Grey) https://qkiddo.com/collections/adventure-collection/products/handmade-lace-bunny-hair-clip-grey
Handmade hair clip shaped into a grey bunny with a pink bow, made of multiple layers with lace outside.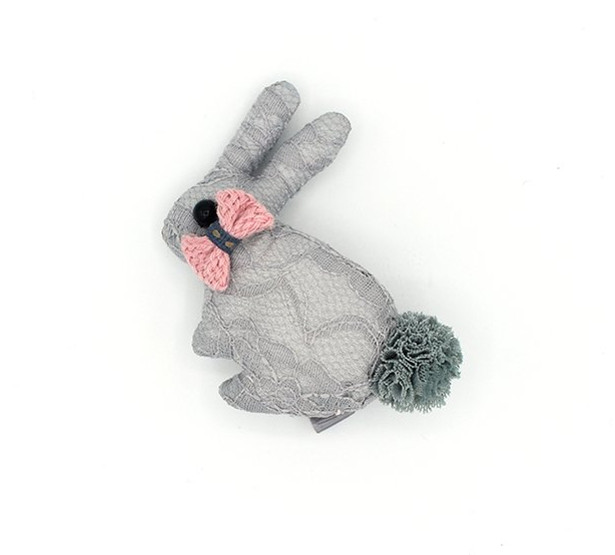 The second one: Bunny Beanie Hair Clip (Pink) https://qkiddo.com/collections/adventure-collection/products/handmade-bunny-beanie-hair-clip-pink
Handmade hair clip shaped into a beautiful woolen pink beanie with a cute bunny on it. There is a small pink flower on top of the little pink button.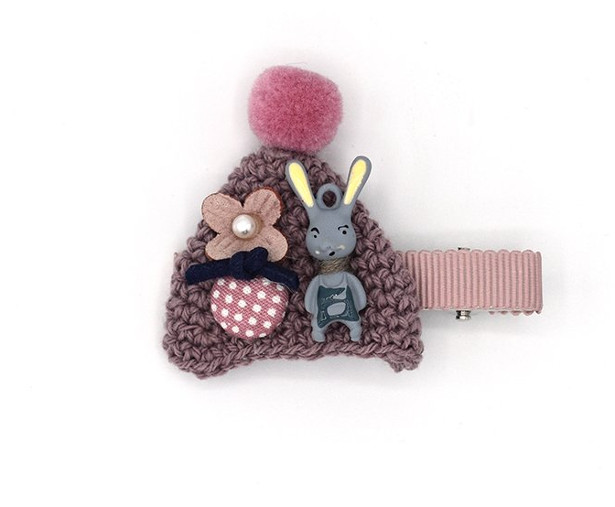 Handmade hair clip shaped into a beautiful woolen pink beanie with a cute bunny on it. There is a small pink flower on top of the little pink button.
The third one: Mustard Knitting Bunny Hair Clip https://qkiddo.com/collections/adventure-collection/products/handmade-mustard-knitting-bunny-hair-clip
Handmade hair clip shaped into a mustard knitting bunny with a hair bow.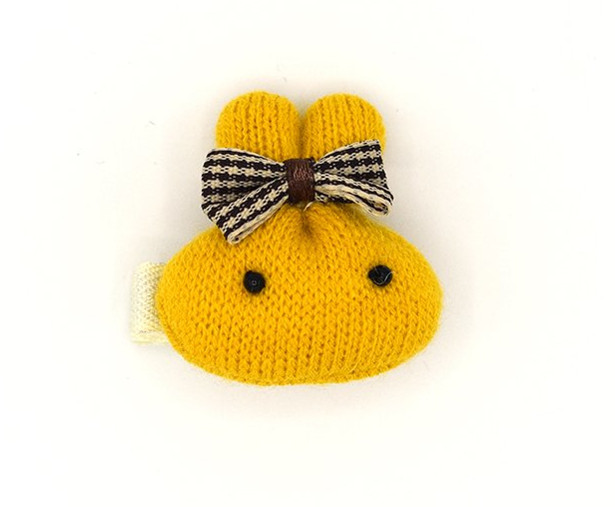 School's Out, Lets Swing and Shout!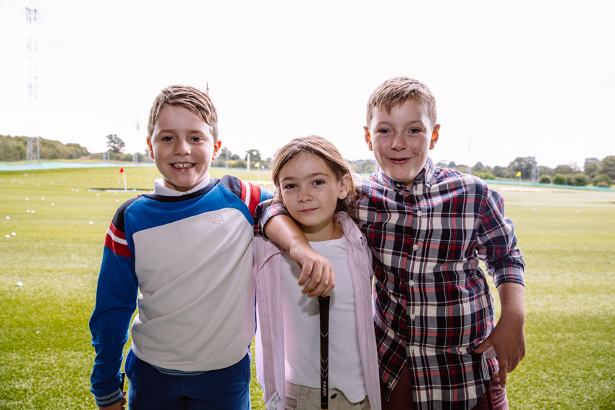 Looking for ways to keep the kids entertained over the Easter break? Well, Topgolf has it covered! Topgolf is offering Eat, Drink Play deal available Monday to Thursday, 11am- 1pm and 4pm-6pm! Guests can enjoy a meal, drink and two games of Topgolf at just £10 for juniors and £16 for adults. Fun for all ages and genders with no golfing ability required, Topgolf is the perfect place for kids to come together and enjoy a little playful competition or even indulge in some sibling rivalry.
The world's first interactive golf game, Topgolf invites players to score points by hitting micro-chipped golf balls at giant dartboard-like targets on an outfield. The closer you get your ball to the centre or 'bullseye' and the further the distance, the more points earned. You can also keep tummy rumbles at bay, with an assortment of mouth-watering food and drink options to be enjoyed either while you play or in the Topgolf restaurant.
With all bays covered, Topgolf is undoubtedly the best way to keep the kids out of mischief. https://topgolf.com/uk/
Chigwell Topgolf; 0208 50002644, Watford Topgolf; 01923 222045, Surrey Topgolf; 01932 858 551

Benvenuta Primavera!
An Italian Vegetable Garden!
www.Cooking-Vacations.com
L'orto. That's the Italian word for vegetable garden. And although Italians grow fruits and vegetables throughout the year, their philosophy is seasonal. In Italy, there are no books, per se, for planting, you just ask Aldo, the neighborhood farmer, or Giuseppina, the little Italian lady who lives next door; they know how to sprout, plant, turn over and grow perfect plants in little straight lines – 12 months a year.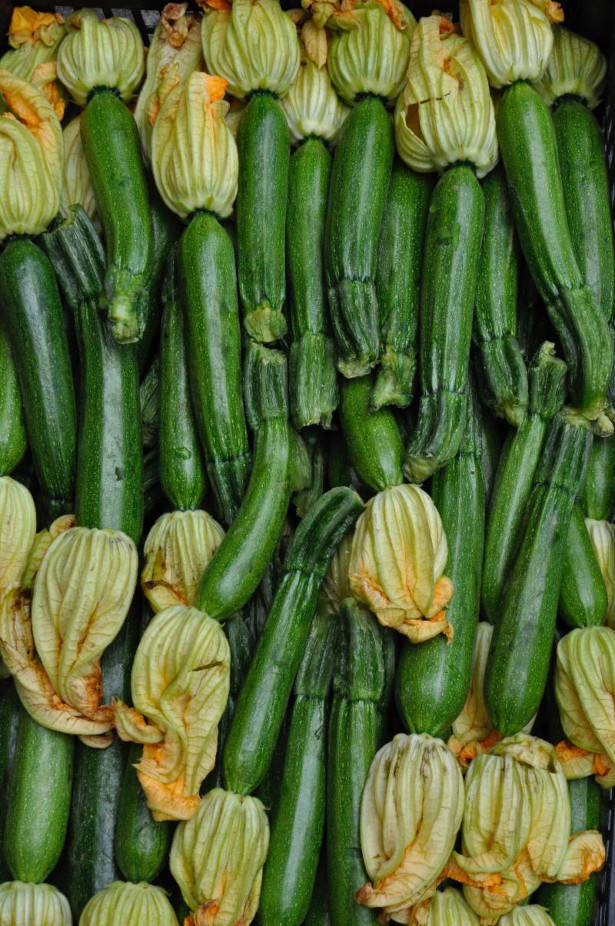 I learned everything about planting from my Italian grandparents, Nonno Costanzo (my father's grandfather) and Nonno Pasquale (my mom's grandfather). When Costanzo arrived in America just after the turn-of-the-century, he transported his farming and cheese making skills with him. He planted apple orchards and grew Italian tomatoes, zucchini, eggplant and pumpkins; he raised goats and cows and produced marzolina cheese (made from the goat's milk from March when they grazed on the green spring pastures) and creamy fresh milk.
My Nonno Pasquale also had a giant orto, where he was known to grow his tomato plants in perfect straight lines. Both my grandfathers planted by the moon and always in the seasons; they could graft trees, getting them to grow both plums and peaches or lemons and grapefruits from the same tree. In winter, they'd preserve fruit jams of all kinds, and vegetables under oil. They kept root cellars and stocked fruits and vegetables that supplied the entire family through the whole winter.
So, looking ahead to March, whether you have lots of garden space and plan to plant a dream garden or live in the city and have just a small flower box – plant your basil, parsley and cherry tomato plants because a little bit of green will transform an ordinary recipe into a delicious one.
7 Tips For Surviving Driving Holidays With Kids
By Jaclyn Bold
Bold Trailer And Caravan Repair Centre
www.boldtcrc.com.au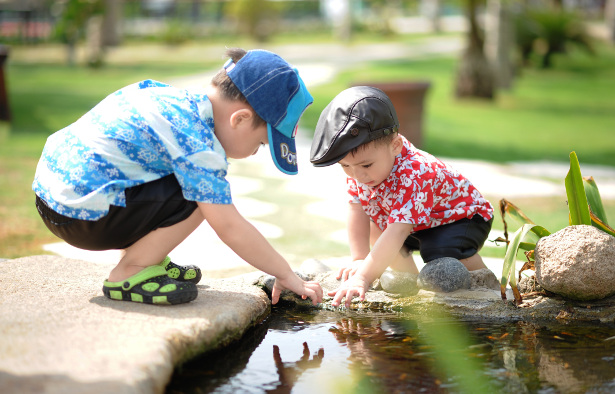 Driving holidays can mean long car trips with the kids and minimising the "are we there yet" chorus makes the trip more enjoyable for everyone. The key to successfully travelling with kids is being prepared and making frequent stops. Happy and quiet kids keep parents stress levels under control and also makes the drive safer.
Here are 7 tips to keep the back-seat drivers happy.
1. Before you leave make a bar chart from journey's start to finish. Put significant towns on the chart and let the kids colour in the bar as the towns are passed. When asked the inevitable question, refer to the chart and ask the questioner the same thing.
2. Portable DVD players with headphones are great for the kids to watch their favourite movie for the 100th time and mum and dad don't have to hear it.
3. Books and book lights for the night driving. Reading helps the kids settle down after dinner and the driver can travel uninterrupted for a good couple of hours or more.
4. Start your trip at 4am to avoid heavy traffic. Stopping for breakfast then becomes a treat.
5. Don't forget the classics: colouring books, card games, sing-a-longs, eye spy, car cricket.
6. Number Plate Games – Make a silly sentence using the letters on the number plate to start each word.
7. Take plenty of homemade sandwiches, water and snacks.
A little planning goes a long way for car trips. Make sure the driver stops every 2 hours and where possible share the driving. A safe trip is a good trip and enjoy taking the kids along for the ride. Many memories are made on long car trips with kids.
EASTER ACTIVITIES IN LONDON'S WEST END

From DJ-ing authors, Bonnet-making and Egg Hunts to a Bento Box of Japanese treats – Heart of the London picks its top Easter activities:
Keeping it Traditional with Bonnet Making, Egg Decorating and Easter Afternoon Tea at Fortnum's
Oh so tasteful in every sense, Piccadilly's Fortnum & Mason is one of London's oldest food emporiums. This Easter, the 300-year-old bastion of traditional good taste, will be staging a series of Easter events to complement its wonderful Easter shopping experiences. There will be two arts and craft workshops, aimed at children aged 5-12yrs, featuring Easter Bonnet making on Saturday 24 March and ceramic Egg Decorating on Sunday 25 March. Each hour-long workshop costs £25 for one child, with morning and afternoon sessions available for each activity. For more information and to book visit www.fortnumandmason.com
While for special treat Fortnum's Easter Afternoon Tea in the Diamond Jubilee Tea Salon boasts a delicious line-up including: a choice of tea blends, delicate finger sandwiches, Fortnum's celebrated home baked scones with cream, jam or curd. Plus, a selection of cakes including: a rose choux bun, Gianduja chocolate and hazelnut cake, orange blossom cake, white chocolate and rhubarb swiss roll and passionfruit and pineapple mousse. The special tea costs £49 per person, book through Reservations@fortnumandmason.co.uk
Say Konnichiwa to a Japanese Easter
Fans of all things Japanese are in for treat this Easter, thanks to Picturehouse Central's 'Bento Box' programme of animated Japanese favourites. Starting with Princess Mononoke on 25th March, followed by Spirited Away on 1st April and Howl's Moving Castle on 8th April, the Sunday afternoon screenings make ideal Easter family viewing. And in keeping with the theme, how about a Sushi Doughnut? The Japan Centre, just off Leicester Square on Panton Street, has married two kid-snack favourites and created a trio of 'Sushi Doughnuts', including the veggie ring, seafood or salmon medley – a perfect rustle-free treat! Prices from £3.50 per doughnut and cinema tickets from £7.50 per child. For more information visit: https://www.picturehouses.com/cinema/Picturehouse_Central and https://www.japancentre.com/en.
Easter Date with book-loving DJs at Waterstones, Piccadilly
Book loving kids will have the opportunity to meet Radio 1 DJ's Greg James and Chris Smith for an Easter treat on Saturday 24 March. The dj-ing authors will be meeting readers and signing copies of their latest book Kid Normal and the Rogue Heroes from 15:00 at Waterstones' flagship Piccadilly store. While the event is free, the book is £6.99 For more information, visit: www.waterstones.com/events
For more information on what's happening in the Heart of London https://heartoflondonbid.london/area-events/
Handmade (with love) in Harlow, indulge this Easter with a decadent Passion Fruit Caramel chocolate egg from The Grown Up Chocolate Company
Created especially for grown-up tastebuds – passion fruit flavoured caramel truffle is enveloped with a white custard ganache in a milk chocolate shell… a delicious treat for even the choosiest chocoholic.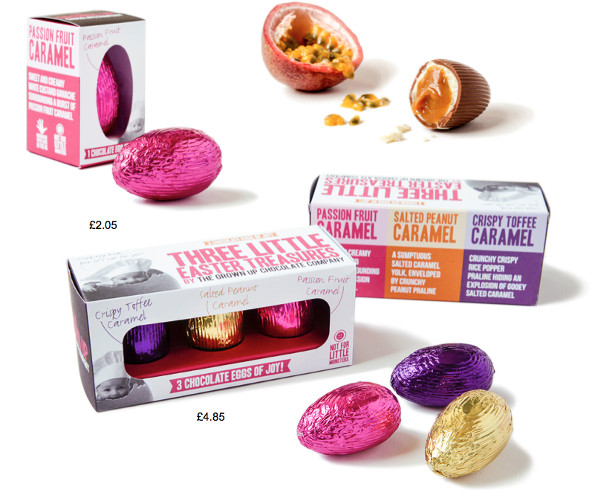 Available as a single egg (£2.05) or as part of a trio box of treasures, along with a Crispy Toffee Caramel and Salted Peanut Caramel egg.
www.thegrownupchocolatecompany.co.uk
Farm to transform for fairy tale walk in search of the Easter Bunny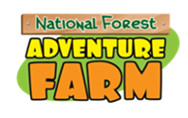 Thousands of chocolate treats, new lambs and a fairy tale woodland walk can only mean one thing as the Easter Bunny arrives at a Staffordshire farm for the area's unique Spring time family event.
Get transported to a fairy tale woodland at the National Forest Adventure Farm, in Tatenhill, as you go off in search of the Easter bunny's woodland retreat.
The Staffordshire Farm, which sees thousands of families flock to the site each year for its one of a kind Easter themed event, will be opening its doors on Monday 26th March for two weeks of Easter fun.
Allowing visitors a rare glimpse of the farm's 67 acre woodland, which isn't accessible any other time of the year, the Easter Eggstravaganza event has seen visitor numbers increase year on year.
The Easter Eggspress tractor ride carries families up to the woodland where visitors collect wildlife stamps and are entertained by animal characters including a bee complete with giant beehive. The event, which sees more than 17,000 visitors each year, is rapidly becoming a firm favourite with families looking for something different to do at Easter.
The farm also has 170 ewes due to give birth over the Easter period with visitors invited to meet the and feed the new arrivals in the Lambing Live Tent, where if you are lucky you may even get chance to see a spring lamb being born.
"Easter really is a special time of year for the farm," said Ivor Robinson, one of two brothers who run the National Forest Adventure Farm, in Tatenhill, Staffordshire.
"It is great to be able to share the experience with so many of our families. Where else can children see lambs being born, feed baby lambs and take a trip to meet the Easter Bunny for some chocolate treats?
"It really is becoming a popular time of year and we are excited to share our beautiful woodland once more as part of the Easter Eggstravaganza."
The Farm's woodland area was created in 2002 as part of its commitment to the National Forest and saw 28,000 trees planted on the site.
Each year it is opened up at Easter to allow guests the chance to wander the woodland trail in search of the Easter Bunny's home nestled within the forest.
The Easter Eggstravaganza opens on Monday 26th March and runs every day until Wednesday 11th
Tickets are available on the day or save 10% by booking in advance online at www.adventurefarm.co.uk.
Perfect for the ultimate Easter brunch or afternoon tea, Linwoods has partnered with Hazel Wallace, to create the Flaxseed and Mixed Spice Scones.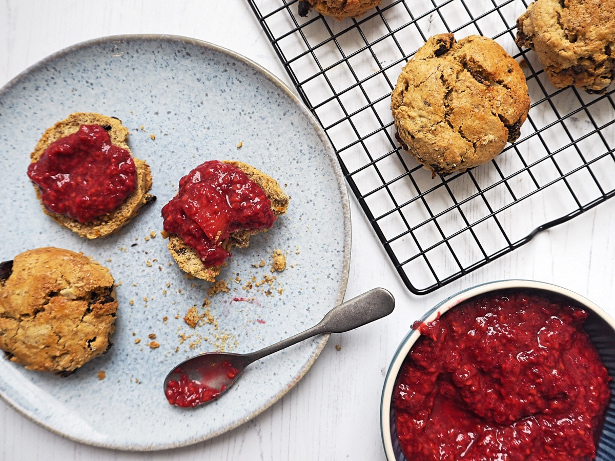 The recipe uses Linwoods milled flaxseed, which contains Omega 3 oil, an essential fatty acid that is hugely beneficial to our health, helping maintain normal blood cholesterol levels. So, these scones are also nutritious and packed full of goodness.
Flaxseed and Mixed Spice Scones
Prep time: 10 minutes
Cook time: 20 minutes
Ingredients
100g wholemeal spelt flour*
120g white spelt flour*
1 tbsp milled flaxseed
40g light brown sugar
Zest of one orange
1 tsp ground mixed spice
1 tsp baking powder
1 tsp bicarbonate of soda
Pinch of fine sea salt
70g butter or coconut oil, chilled, plus more to serve
130g of dried fruits (raisins, mixed peel and apricots)
60ml milk, dairy or plant-based
1 egg, beaten
Chia jam, to serve
*Can sub for wheat or gluten-free flour instead to make up 220g in total.
Method
Preheat the oven to 180°c and line a baking tray with parchment paper.
In a bowl, combine the flours, flaxseed, sugar, mixed spice, baking powder, bicarbonate of soda and salt. Cut the chilled butter into pieces and rub into the flour until it resembles breadcrumbs.
Add in the dried fruit and orange zest, then stir. Put in the milk and combine together with a spoon, then use your hands to gently bring it all together into a ball of dough. Add a sprinkle of flour if it feels too sticky.
Dust your surface with spelt flour and roll or pat the dough out to a thickness of about 3cm. Use a 5cm clean edged cutter to cut out the scones.
Place the scones on the lined baking tray and brush with a little beaten egg. Bake for 15-20 minutes until they are risen and golden.
Serve with jam and butter. Once cool, store in an airtight container for up to 3 days. Reheat in the oven or microwave just before serving.
New Retro 51 Speakeasy Rollerball Pens:
Those Who Love to Raise a Glass Will Love to Raise One of These

Bottoms up! Retro 51, creator of fine writing instruments with personality, recently introduced a new line of libation-inspired pens designed to get writers in the creative spirit.
There are three pen styles in the Tornado Speakeasy series, representing popular beverages of choice, including:
· Pilsner Beer – featuring a sculpted twist bottle cap top, full-bodied yellow lacquer finish and festive "cheers" label.
· Red Wine – with a robust red barrel and printed label, topped with an actual cork.
· Absinthe (aka "the green fairy") – featuring a green demon and antique silver accents, this pen celebrates the potent green liquor favored by writers and artists in the days of Prohibition.
These retractable rollerball pens are lightweight, ergonomic, and write like a dream. Each comes in a matching tube, so they're great for gift-giving. They're also refillable (with a choice of ballpoint and rollerball cartridges), so they're ecologically minded.
The pens' MSRP is $40. For a list of dealers, visit Retro51.com. As they like to say at Retro 51: always write responsibly.
BLINDSAVE 3/4 tights with full protection
http://basketball.blindsave.com/product/34-tights-full/
Price: $146
Description: BLINDSAVE padded 3/4 tights are designed to support key muscle groups – they offer focused support and stability as well as the protection of key areas from hits and falls. BLINDSAVE offers the first padded compression wear in the world for basketball and other indoor sports that adjusts its shape to the player's body. The padding ensures better level of comfort and ergonomics due to its unique features and patent-pending technology. These ¾ tights ensure full protection. Popular among basketball, soccer, baseball, and football players.
With BLINDSAVE, you don't have to choose between comfort and safety – you can have both! Discover the best version of yourself and get ready for the ultimate #gamewithoutlimits!
Drayton Manor Park is an eggs-ellent choice for all the family this Easter
Drayton Manor Park has an egg-citing offer available, not only for Easter but for the whole of its 2018 season*, with four tickets available for the brilliant price of £80**, making this theme park the perfect choice for a family day out.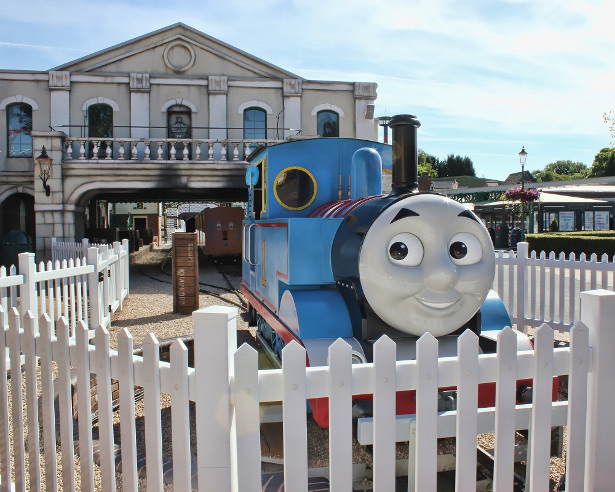 Join in the Eggs-ellent Easter celebrations from Wednesday 28th March to Sunday 15th April and with so much to see and do, guests are going to have a family day out that is overflowing with Easter-tastic fun activities. There's an Easter Egg Clue Hunt taking visitors all around the park where children and adults can enjoy following the clues to uncover an Easter surprise at the end. But that's not all, Drayton Manor Park is also offering an Easter selfie trail, a special Easter Polperro Express Train ride and so much more – not forgetting the theme park rides themselves!
There's adrenaline pumping rides to experience such as Maelstrom, Apocalypse and Shockwave in addition to Europe's only Thomas Land, which will be celebrating its 10th anniversary this year. Thomas Land has more than 25 rides and attractions to explore, including the Troublesome Trucks Runaway Coaster, Terence's Driving School, Lady's Carousel, Flynn's Fire Rescue, Diesel's Locomotive Mayhem and many more. Not forgetting Drayton Manor Park's 4D cinema, which will be screening Ice Age: No Time For Nuts this Easter. The movie is brand new to 4D and features Scrat, Ice Age's resident nut-crazed sabre-toothed squirrel, as he time travels in his zaniest adventure to date.
With so many Easter treats and activities to enjoy, visitors will need to make sure there's enough time to head over to the 15-acre Drayton Manor Zoo where you will be captivated with the astounding variety of animal species; from Meerkats to Red Pandas to Cotton-Top Tamarins; you won't believe your eyes at how close you are to these animals.
So why not create some amazing family memories together at Drayton Manor Park this Easter and with its extra activities plus the four tickets for £80 offer, there are so many great reasons to choose it for a perfect family day out.
To book tickets, or for more information about the park, visit www.draytonmanor.co.uk or call 0844 472 1950***.
*4 for £80 ticket is only available on selected dates and not available for Fireworks Spectacular or Magical Christmas, please check the website before travelling. The saving is based on four 12 + year olds purchasing individual tickets.
**Ticket is available for any age combination purchased before your planned visit date. Only valid for use if all 4 tickets are used together on one date, party must enter the park together. This ticket is available to book in advance of your visit online or via the call centre. Please be aware that you will not be able to purchase this ticket on the day, via the call centre or on the gate.
***Calls to this number are charged at 7p per minute.
Bunny Cuddles
The perfect Easter memento to keep hold of cherished memories of your little ones.
These cuddly keepsakes from LoveKeepCreate are available in a variety of animals including a Bunny, Chick and Lamb – perfect for Easter.
Each keepsake is made from your precious little one's clothing, so rather than storing it never to be seen again, turn it into something to last.
As an idea, create a bunny from your babies blanket, muslin, or outgrown clothes.
And with a click of a button, you can even personalise your precious creation with delicate embroidery spelling out your child's name.
These make for great display pieces with a unique twist as an everlasting memory of your little one's childhood.
Available at – www.lovekeepcreate.co.uk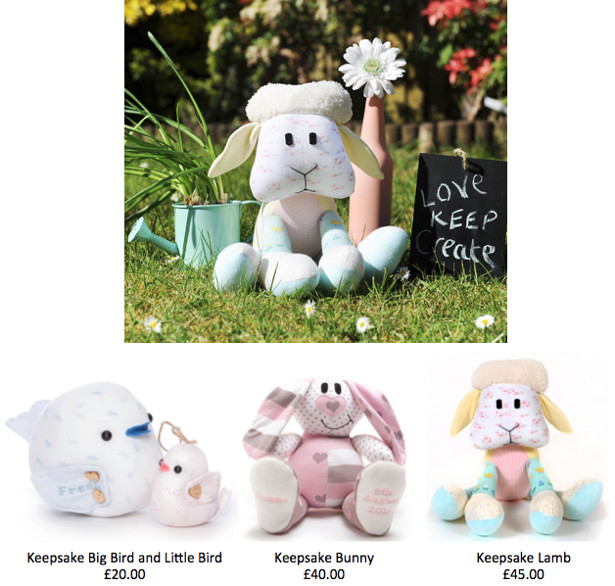 Get crafting this Easter with Dremel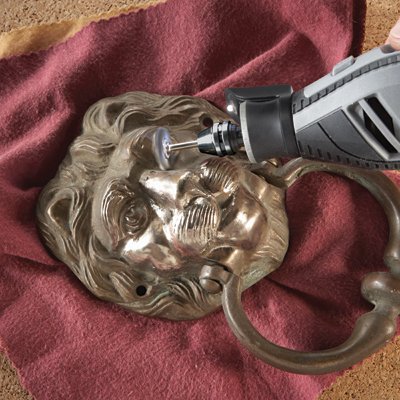 https://www.dremel.com/en/products/-/show-product/tools/dremel-4300
As well as being a time of year for indulging in far too much chocolate, Easter also heralds the end of winter and a leap into spring, not to mention two bank holidays in the UK.
Make the most of the long weekend with some suggestions from global craft brand, Dremel, for how to unleash your inner creative and get your home into the Easter spirit.
Whether you want to customise eggs with intricate designs for Easter egg hunts¹, make your mark on a cake board² to wow visitors, engrave a wooden egg cup³ for future breakfasts of boiled egg and soldiers, carve a pretty keyring⁴, or even decorate a box⁵ to hide chocolate treats within, you can do it all with one tool.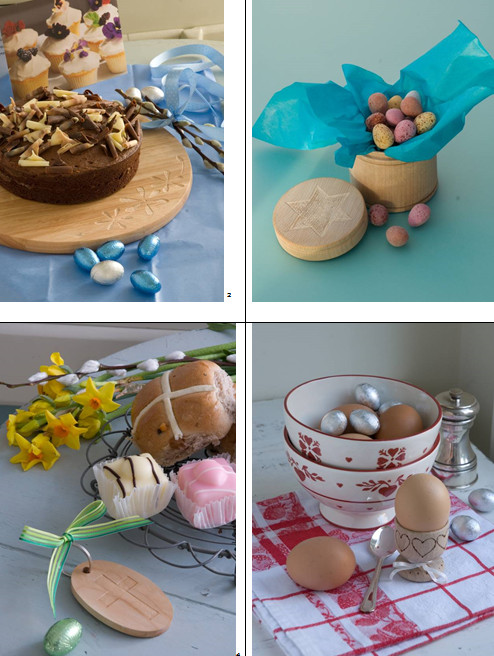 Dremel's newest product, the 4300 multi tool (RRP from £139.99), is perfect for the job and makes it easy to put your own stamp onto items around the home, at Easter and any other time of the year.
With a simple switch of accessory head, the 4300 can be used for drilling, etching, carving, polishing and so much more. This is thanks to the tool's special three-jaw chuck that means there's no need to reach for the wrench every time you want to change attachments, keeping the whole process super simple so you can concentrate on creating.
If you're looking for more inspiration to get your creative juices flowing, then take a look at Dremel's webpage full of projects and inspiration or follow on Facebook for regular hints, tips and competitions.
OPENING FOR EASTER 2018
RAINFOREST ADVENTURE: Brave the Amazon's fearsome creatures – new to SEA LIFE London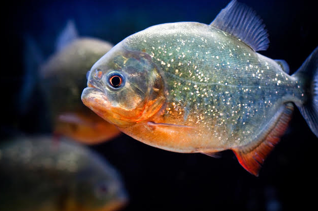 Discover the UK's largest population of Piranhas, only at SEA LIFE London
Learn about some of the world's most venomous jungle critters
JUNGLE GIANTS! Come face to face with the Goliath Bird Eating Spider and carnivorous crocodiles lurking in the depths of the jungle
Get closer to some of the world's biggest creepy crawlies in new interactive displays that allows 360° views of the most infamous jungle inhabitants
New experience will be included in admission price (from £26 adult, £21 child 3-15 years)*
Are you ready to face the dangers of the Rainforest? Do you dare to enter the Amazon and discover all that lies within? This Easter, SEA LIFE London will be welcoming the bravest explorers to unearth their newest, and most interactive experience yet, Rainforest Adventure.
Opening to the public on 24th March, Rainforest Adventure will invite guests to discover thousands of the Amazon's most amazing inhabitants including the UK's largest population of Piranhas, with the new attraction housing over 300 of the captivating, carnivorous fish.
Your Amazonian adventure will begin in the Rainforest Ranger's hut, where visitors will be guided by TV adventurer Andy Torbet (BBC's The One Show, Coast) who is your Rainforest Ranger and virtual guide through the Amazonian experience. From awe-inspiring arachnids to toe curling cockroaches, you can get closer than ever before in newly created tanks that allow you to get in to a glass bubble and see these species from 360°.
You will also visit the Riverside Research Camp – where you will learn all about the fascinating animals on display, their habitat and the importance of conservation, before you continue your expedition through the Amazon.
The new fully immersive and sensory experience will bring you closer to incredible creatures of the jungle; Hissing Cockroaches, Crocodiles, Poison Dart Frogs; Snapping and Pig Nosed Turtles, and the awe inspiring and world's largest species of spider – The Goliath Bird Eating Spider. The only question is how close dare you get? There is something fearsome and fascinating at every turn on this voyage – ready to be experienced at Rainforest Adventure this Easter.
Rainforest Adventure will be a permanent addition to SEA LIFE London and included in the entrance price. Visitors can also enjoy getting up close to over 10,000 colourful aquatic inhabitants, representing over 500 species in 52 immersive displays.
BOOKING AND GETTING THERE
· Priority entry available with online booking – visit www.visitsealife.com/london
· Open seven days a week from 10am. Please check the SEA LIFE London website for last entry times, as these may vary.
· Prices from £26 per adult, £21 per child (3-15 years). *Prices correct for 2018 admissions. Please note Behind the Scenes Tour tickets are priced separately.
· Address: County Hall, Riverside Building, Westminster Bridge Rd, London SE1 7PB
· Transport: Closest tube – Westminster
Easter treats at Corinthia Hotel London


Spring has sprung at Corinthia Hotels' flagship property in London, with an Easter package geared to spoil all guests as the capital city springs to life.
As daffodils and crocuses bloom across London's parks, booking Corinthia Hotel London's Easter in Style package will deliver a wonderful array of added-value benefits to guests:
• A celebratory bottle of Laurent Perrier La Cuvee Brut Champagne in their room on arrival
• In-room Easter gifts
• A £50 credit (when booking a room) or £100 credit (when booking a suite), to put towards dining or spa treatments in the hotel
• English breakfast each morning in The Northall
• Access to the hotel's extensive Thermal Floor inside the award-winning ESPA Life at Corinthia spa
• 24-hour access to the BodySPace gym
• Complimentary wifi
• The rate of £390 per room per night is inclusive of VAT.
Guests can also take advantage of seasonal events in the capital, including St Patrick's Day parade and festival in nearby Trafalgar Square, the annual Oxford and Cambridge university rowing race in Putney and the spectacular full-scale re-enactment of The Passion of Jesus, also in Trafalgar Square, a stone's throw from the hotel.
Egg-citing new Easter Entertainment at Cadbury World
Hopping good fun with the Easter Bunny, the Caramel Bunny and Freddo.
Cadbury World has Easter fun cracked this year with two brand-new live stage shows and a host of hands-on activities.

On Bank Holiday Weekend, from 30th March – 2nd April, the Bournville-based attraction is expecting a very special guest as the Easter Bunny lays out an egg hunt trail across Cadbury World for families to discover. Children also have the chance to get creative with daily Easter Bonnet competitions, as well as the opportunity to take home some extra-special goodies from The World's Biggest Cadbury Shop such as personalised hand-decorated eggs.
Throughout the Easter Holidays, from 24th March – 15th April, Cadbury World also invites families to enjoy two all-new original live stage shows featuring favourite Cadbury characters; the Caramel Bunny and Freddo.
In Partytime with Freddo, the famous frog is preparing for his Birthday party – and you're all invited! There's bound to be plenty of fun, and an extra sprinkle of mayhem, as Freddo calls upon families to help him cook up a birthday cake, and prepare for the big day in a show packed full of audience participation.
Rediscover a beloved fairytale in Storytime with the Caramel Bunny as, with the help of a few friends, she invites young audience members to become part of her favourite fable in an exciting interactive show. You can even share a picture-perfect moment with the Caramel Bunny herself after each performance as she invites you for a family photo or an all-important selfie.
Partytime with Freddo plays at 12pm, 2pm and 4pm and Storytime with the Caramel Bunny at 1pm and 3pm all in Cadbury World's on-site marquee.
Guests can also catch their favourite characters in action in the 4D Chocolate Adventure zone – an interactive cinema experience complete with motion seats – which takes visitors on a magical journey diving into a bowl of liquid Cadbury Dairy Milk, riding the Crunchie Rollercoaster and soaring through the skies in a Cadbury Creme Egg airship.
Elsewhere in the attraction, guests can also discover the amazing world of Cadbury, including travelling back 1,000 years to the Aztec Jungle, watching the talented chocolatiers at work in the Chocolate Making zone and uncovering a world of digital chocolate delights in Purple Planet throughout Cadbury World's variety of chocolatey zones.
What's more, the Cadbury Café and The World's Biggest Cadbury Shop provide families with the perfect place to stock up on all your favourite Cadbury treats.
For more information and to save 5% on your tickets to Cadbury World, visit www.cadburyworld.co.uk.
Fit 'N' Fun range
Mr. Ring RRP £19.99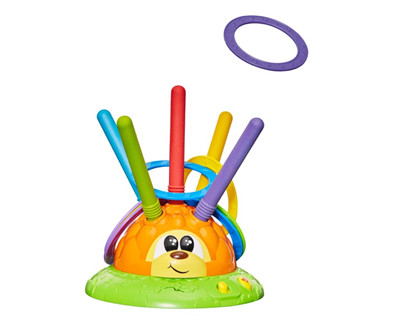 A new addition to the ever-popular Fit N' Fun range is Mr. Ring, a colourful hedgehog which will test your little one's co-ordination, precision and patience. Based on top of a rotating base, with five large spines protruding from his back, the aim is to throw one of 12 plastic rings onto his spikes. Bright and cheerful, Mr Ring plays out music as he rotates. Teaching any child the value of patience and perseverance can sometimes be a bit demanding, but Mr Ring is able to tackle this in a fun and playful way.
Jump 'N Fit RRP £19.99
A modern take on the classic game of hopscotch, the Jump 'N Fit is an electronic mat where play coincides with the activation of lights and sounds. It features two game modes; hopscotch or fitness. For classic hopscotch mode, toss the coin to jump into the game and enjoy a timeless classic. If you want the latter, throw the dice and depending on which side it lands, do a certain task, which aids your little one in enhancing their motor ability. Whichever mode you opt for, both are guaranteed to keep them entertained for hours until they can jump no more!
Jungle Rugby RRP £29.99
Chicco's Fit 'n Fun combines motor development and new skills with social play allowing children to not only improve balance and coordination, but also enhance their self-esteem and self-confidence too. New to the Fit 'n Fun range is the Jungle Rugby; a 3-in-1 toy which encourages motor and socialising skills through three different play modes. The rugby match format, training mode session and stacker toy function work together to create a fun filled toy that any budding rugby fans will love.
Goal League RRP £19.99
The Goal League is an electronic net offering fun and challenging play for children from 2 years+. Complete with flashing lights, 25 different melodies and interactive sounds and a soft play ball, Goal League is the perfect product for any future football stars.
It offers three different modes of play keeping your toddler entertained for hours. First is the 'Penalty Shots' mode, where your child can challenge themselves to score as many goals as they can by shooting at the net. For every goal scored, your child will be celebrated with cheering crowd noises. Next we have the 'Golden Goal' mode, where it is a race against the clock to score that all-important killer goal. Lastly we have 'Challenge' mode, which allows your child to battle it out with a friend to see who can be the first to score five goals and take home the footballing crown. The net also comes complete with a handy slider at the top to keep track of the scores.
Goal League works to improve their accuracy and coordination by encouraging them to shoot at a target. This stimulates and enhances two key skills that are used widely in many popular sports. In addition the net has five different modes of difficulty, meaning it remains fun and challenging for your child as they develop and improve.
31Dover.com, the UK's leading online drinks retailer and general go-to for all things drinks related.
For this upcoming Easter, here is a great selection of chocolate inspired tipples and beautiful gifts available.
From new-arrivals to best-sellers, here are our top-picks to treat you and your loved ones.
Rubis Chocolate Wine – £13.25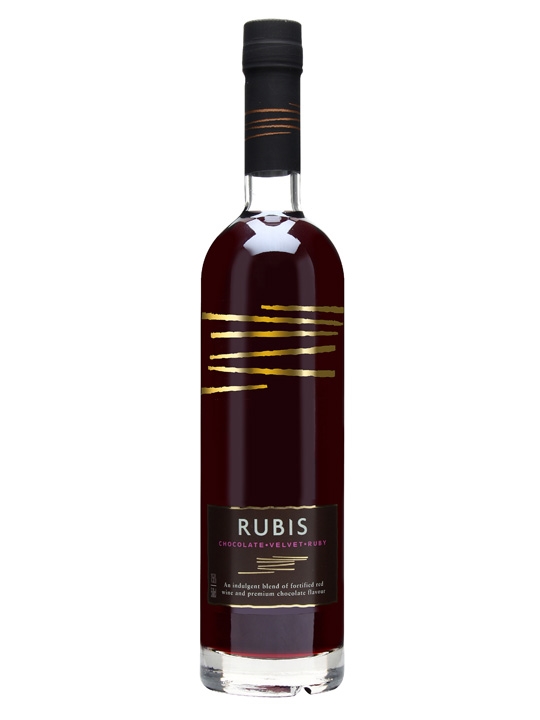 By using the best Tempranillo grapes from the centre of Spain combined with premium dark chocolate, Rubis have created a rich fruity wine with a velvety chocolate finish. Best enjoyed over ice with a warm chocolate dessert.
Mozart White chocolate liqueur – £13.95
Mozart White Chocolate Vanilla Cream Liqueur is super smooth and chocolatey, made with fresh cream, cocoa butter, real Bourbon vanilla from Madagascar, white chocolate and caramel.
​
​
Carthy & Black Liqueurs – £11.95/bottle or £32.95 for the trio
Carthy & Black's Yorkshire Cream Liqueur is made from fresh, silky smooth cream from Payne's Dairies' happiest cows and the best Irish whiskey they could get their hands on for a refreshinly moreish sipping experience. Flavours include the Yorkshire Cream Liqueur, Gin Liqueur and Lemon Gin Liqueur.
​
​
Aber falls coffee and dark chocolate – £21.95
Aber Falls Coffee & Dark Chocolate, inspired by the iconic Espresso Martini, balances aromatic coffee with the bitter dark chocolate – creating a deliciously rich and velvety liqueur with a sweet finish.
​
JJ Whitley Rhubarb Vodka – £19.99
J.J. Whitley, born of eight generations of distillers grew up scouring his family's headgerows and surrounding countryside for new flavours and his range reflects that. This rhubarb vodka is flavoured with natural rhubarb, resulting in a tangy and sweet liquid that has hints of fresh basil.
Cake Angels Gorgeous Hidden Centre Easter Cupcakes
www.cake-angels.co.uk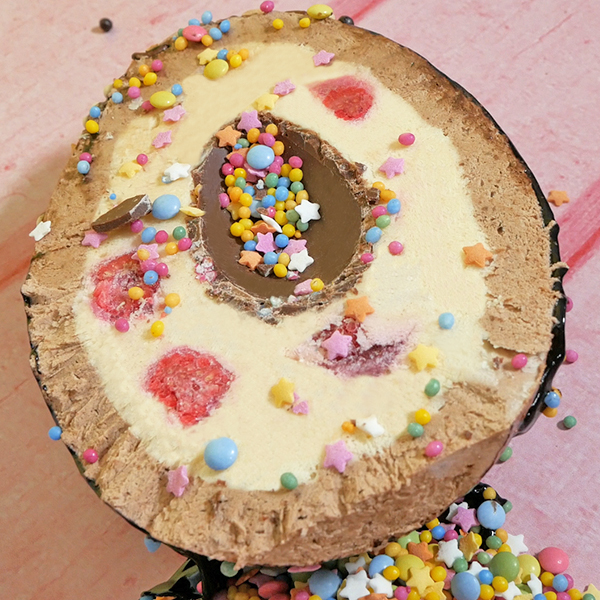 These delicious lemon and chocolate cupcakes are the perfect treat for Easter. Super cute and easy to make, they'll have family and friends coming back for more! Cake Angels shows you how…
Gorgeous chocolate Easter nest cupcakes
– 6oz butter
– 6oz caster sugar
– 3 eggs
– 4oz self-raising flour
– 2oz cocoa powder
– Cake Angels Zillionaire Sprinkles
– Cake Angels Gorgeous Chocolate Frosting
– Yellow and orange ready to roll icing
– Edible black pen or black icing
Makes 10 cupcakes
Steps
1. Beat together butter and sugar until light and fluffy. Beat in the eggs. Stir in sieved flour and cocoa powder.
2. Spoon into cupcake cases and bake at 170°C for 20 mins
3. Once cool, using a sharp knife cut off the top of the cupcake and fill with Cake Angels Zillionaire sprinkles.
4. Pipe a nest with Cake Angels Gorgeous Chocolate Frosting then decorate edge with sprinkles.
5. To make the chicks: use yellow ready to roll icing and make 3 egg shaped chicks and arrange in the nest. Using orange ready to roll icing, shape beaks and attach to the chicks using cooled boiled water.
6. For the eyes, use an edible black pen or small balls of black icing and attach with water.
Zingy lemon Easter basket cupcakes
– 6oz butter
– 6oz caster sugar
– 3 eggs
– 6oz self-raising flour
– Cake Angels Rainbow Sprinkles
– Cake Angels Zingy Lemon Frosting
– Pink ready to roll icing
Makes 10 cupcakes
Steps
1. Beat together butter and sugar until light and fluffy. Beat in the eggs. Stir in sieved flour.
2. Spoon into cupcake cases and bake at 170°C for 20 mins
3. Once cool, using a sharp knife cut off the top of the cupcake and fill with Cake Angels Rainbow sprinkles.
4. Pipe on Cake Angels Zingy Lemon Frosting and make flowers using Cake Angels Rainbow sprinkles.
5. To make the handle: use pink ready to roll icing, roll 2 thin sausage shapes and twist together. Shape.
6. Allow to harden for a couple of hours before attaching to the cupcakes.
Cake Angels Zingy Lemon and Gorgeous Chocolate Frosting are now HALF PRICE at Sainsbury's*
*Dates TBC
The best gift is the opportunity to speed up its adaptation to UK. This is why we, Immigrant School, prepared the "Work in UK" course.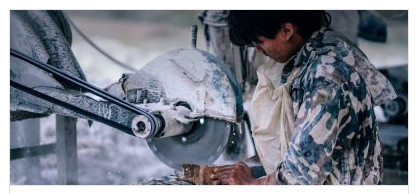 It enhances the working life of any immigrant, by teaching it about working rights, how to enforce them, how to apply for NINO, how to open a bank account and, most important, its perfect way to find a job. The best part are the free quizzes. With them, you can have a better understanding of your situation in UK, your rights and what is waiting for you in the course. Every lesson is interactive and presents a single topic plus at least a way in which the employer might try to fool the immigrant. Even better, the course is online so can be accessed from anywhere in UK. Disclaimer: it is written according to the England law. You can take a look on the course here. https://www.immigrantschool.co.uk/work-in-uk/
Work in UK – Immigrant School
When you purchase " Work in UK " you will receive a walk-through approach that helps you recognize when your rig…
Why good gift for Easter?
Easter is a high risk for an immigrant to be cheated. For example, the employer might say that the immigrant is not entitled to this bank holiday because has a different religion or doesn't celebrate Easter at all. Or might be late with the wages, because on Easter the banks were closed. It's important for the people who recently moved in UK to know how the British system works.
Who are we?
Immigrant School aims to help every single immigrant to adapt in UK. In order to achieve this aim, we offer online courses and interpretation services. Also, we offer a free CV template. It is pre-written till the smallest detail. In this way, the person who completes the template doesn't have the chance to make grammar errors or to disclose any protected characteristic. We recently entered the market, so the products range is limited. Yet, we will have available all the courses listed here and at least 2 more languages for interpretation, this year. You can keep an eye on us here ( http://www.immigrantschool.co.uk ) The founder is Andreea Iovita, an immigrant who would pay with a leg and an arm for some courses that help her adapt in UK. In the back, she has a team of people with much more experience in the relevant areas. Find more in the About section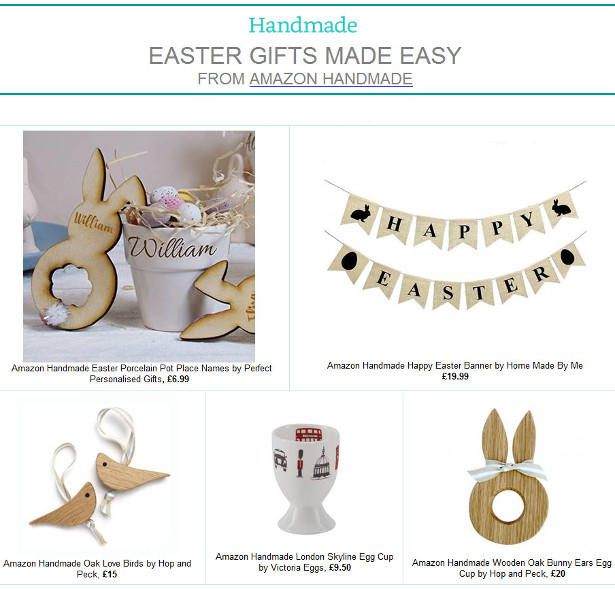 This Easter, The Plough at Lupton is offering a special Easter Monday Afternoon Tea.
Between 3pm and 6pm on Monday 2nd April they will be hosting a very special Easter Afternoon Tea for all the family! Finish off the Easter Weekend in style with a selection of sandwiches, savoury snacks, cakes and biscuits served with your choice of tea, coffee or soft drinks.
· £18.95 per adult
· £13.95 per child (12 and under)
Book your spot now!
*This is a pre-booked event only and bookings must be made by Friday 23rd March 2018. A £5 deposit per person will be taken at the time of booking.
As well as this, kids go free this Easter. Between 22nd March and 22nd April (excluding 29th March-1st April) kids stay for free in their rooms when accompanied by at least one adult, a saving of £25 per child! Must be booked in advance and mentioned at time of booking.
www.theploughatlupton.co.uk/offers
In April The Four Seasons Hotel in St Fillans is introducing Sunday Brunch. To be held on the 1st Sunday of the month, brunch will consist of traditional breakfast items along with classic dishes of pancakes, bacon and maple syrup along with your choice of eggs, smoothies and brunch buffet for £17.50 per person.
With Easter being the first Sunday of April, the hotel is planning to host a special Easter Egg Hunt after the brunch sitting. Call or email for more information.
https://www.thefourseasonshotel.co.uk/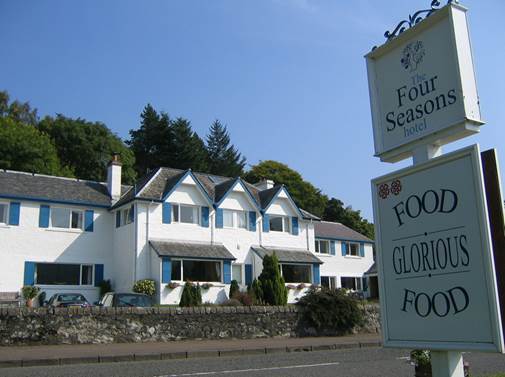 Why not celebrate Easter weekend outdoors and take your family away to one of these stunning Northumberland hotels, only seconds away from Hadrian's Wall – a world heritage site.
The Red Lion in Newbrough, The Twice Brewed Inn and The Hadrian Hotel are a group of stunning sister Inn's, all providing quality food, drink and rooms (that are dog friendly). They are the perfect place to take the family for a weekend of exploring Northumberland and Hadrian's Wall. The Twice Brewed Inn has also recently opened their very own micro-brewery, perfect to tour and a couple of bottles to take home!
http://www.hadrianhotel.co.uk/
Enjoy a Great British Break with GoEuro this Easter
Left it to the last minute? Itineraries to make the most of the Bank Holiday weekend

London, 15th March 2018: This Easter, escape the endless airport queues and avoid the congested motorways as GoEuro, the leading European platform for booking train, bus and flights, invites travellers to enjoy the great British staycation.
GoEuro has created an array of multi-destination itineraries designed to allow travellers to rediscover some of their favourite places around the UK. Whether it's roaming the Scottish Highlands or exploring a historic city, there is something to appeal to everyone. Filter where from, for how long and how much and discover your ideal staycation itinerary (map). Highlights include:
Departing from London:
For less than £80, escape the capital and embark on a four-day, whistle-stop tour around England with stops at Glastonbury, Torquay and Weymouth. After taking in the medieval sites of the iconic festival namesake, relax in the picturesque seaside towns of Devon and Dorset. Or, take a walk along the South West Coast Path in Torquay, England's longest footpath, stretching 630 miles.
The shorter two-day break to Bath allows Londoners to get out of town for less than £40 return in just over 90 minutes on the train. There is no shortage of things to do from discovering the honey-stone Georgian crescents and terraces, wallowing in the Roman Baths or walking the six-mile Bath Skyline through meadows, ancient woodlands and secluded valleys.
And, for a daytrip, Londoners should look no further than two of England's oldest and most prestigious university towns: Oxford and Cambridge. Return trains from London to Oxford start from as little as £11 on Easter Saturday while on Easter Sunday, travellers can visit Cambridge for just £18. Whether it is visiting the 'city of dreaming spires' or punting along the River Cam and admiring the university's impressive colleges along 'The Backs', both cities promise the perfect day out.
Departing from Manchester:
Forget the Eiffel Tower, UK travellers can check out one of Britain's most-loved landmarks, the Blackpool Tower. Just a short bus journey from Manchester, Blackpool is home to a host of attractions including the Tower Eye, Tower Circus, Tower Ballroom and Tower Dungeon, as well as the Blackpool pleasure beach and zoo. After visiting the seaside resort, travellers can continue north to Kendal, the southern gateway to the Lake District where visitors can explore the National Park before catching the train to Keighley, which boasts an impressive collection of museums and galleries. This round trip costs just under £85.
Departing from Glasgow:
Swap road-tripping for train-tripping over the long weekend and explore Scotland's favourite cities as well as the rugged highlands for less than £45 return. Explore, Edinburgh, Dundee and Inverness on a four-day break where alongside Easter eggs and hot cross buns, travellers can indulge in local delicacies including haggis and the finest single malt whisky.
Alternatively, starting from just £33, travellers can spend the Easter weekend exploring three new destinations off the beaten path. The three-day itinerary idea from Glasgow-Perth-Kirkcaldy offers a scenic tour of Scotland's stunning east coast.
To plan and book your Easter break, please visit: www.goeuro.co.uk/travel/city-breaks
HOP, SKIP & JUMP
your way into Spring by kicking off the season with a colourful selection of Easter goodies!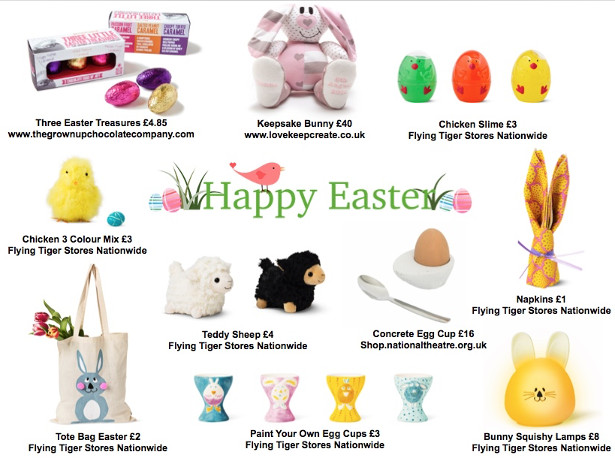 Budsies.com turns any art drawing into a custom handmade stuffed animal, MyPetsies.com creates custom stuff plushies based on people's real pets (Petsies). These make wonderful unique gifts and would really stand out for Easter.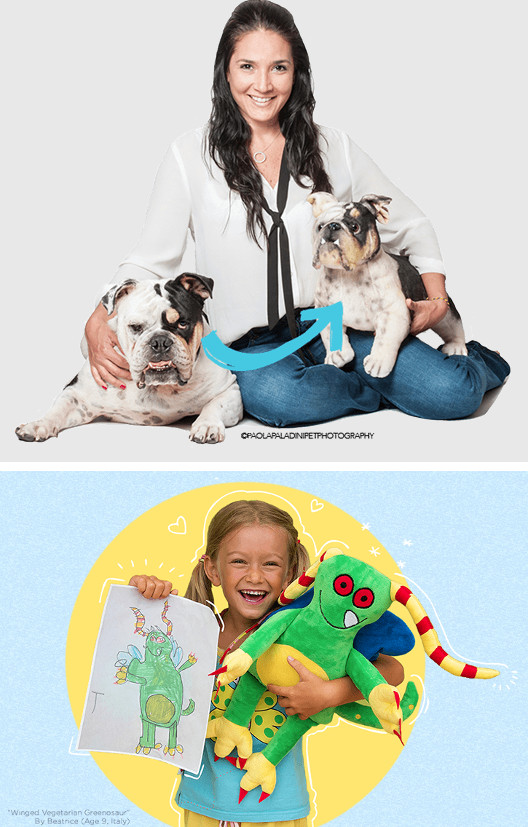 Petsies are great for animal lovers and you won't believe the reactions you'll get when kids see their drawings come to life with Budsies 🙂
Mypetsies.com also feature Petsies Stars which are perfect gifts for the social media obsessed Tweens & Teens (who are super hard to buy for!!) You can have your very own huggable (and undeniably cute) plush version of the top pet stars (Marnie, Oscar, Meatball, Crusoe and more!)
(Please note Budsies are purchased on Budsies.com while Petsies and Petsies Stars are purchased on MyPetsies.com)
LoadLugger the perfect fit for getting outdoors with Load Lugger's Bed Bag, and/or the SXS/UTV Adventure Bag.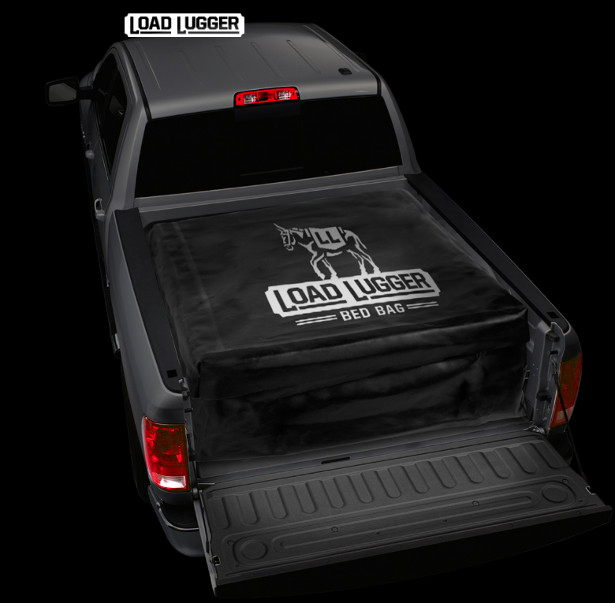 Load Lugger's Bed Bag
Spring is here, and so is the time to plan your next adventure! Time to relax, unwind, and decompress… Unless you get where you're going only to find all your gear is soaking wet or worse, missing from the back of your truck!
Whether you're driving to the mountains for a weekend on the slopes or stashing your suitcases on the way to the airport, nothing takes the fun out of travel by truck like being caught off guard by weather.
Luckily, vacation travel by truck just got a whole lot easier! Thanks to the brand-new Bed Bag by Load Lugger, everything from snowboards and suitcases to coolers and camping gear will stay safe and dry in the back of any sized truck.
Designed to protect against all weather and available in sizes that fit 5.5', 6.5', and 8' truck beds, this high-capacity storage bag is made of 18 oz. PVC-coated vinyl to protect against all weather and road conditions. Best of all – it's easy to use, with a simple clip, load, zip, and go system!
Clip the bag to the existing anchor points of your truck, using the included carabiners.
Load your travel gear on top – the heavy-duty Bed Bag is resistant to oil, chemicals, abrasions, punctures, and tears.
Zip the Bed Bag closed – proprietary Radio Frequency welding technology creates super-strong seams and zippers designed to protect your gear through years of use and abuse.
Go! From surf trips to Baja to boarding in Big Bear, the Bed Bag can withstand temperatures from -40º to 140 º. You can even stop for snacks without worrying about your loose gear disappearing from the back of your truck!
Arrive at your destination with your cargo safe and dry, with the Bed Bag! And when the fun's done, simply wipe the mold- and mildew-resistant bag dry and fold to store under your rear seat until your next adventure.
Best of all, you can customize your Bed Bag with your choice of colors and logos, all for an SRP of $419-$439, depending on size.
Load Lugger's SXS/UTV Adventure Bag
Whether you're racing an SXS, UTV, ROV, or MOHUV, now you can rip the whoops without worrying about your gear going flying!
Thanks to the brand-new Load Lugger Adventure Bag, drivers can get down and dirty on the trail, race course, even the mud pit, while their gear, tools, and supplies stay safe, clean, and dry.
Made of ultra-durable, 18 oz, PVC-coated vinyl, the Adventure Bag provides ample storage space and maximum protection from all weather conditions. The bag is resistant to mold, mildew, oil, and chemicals and provides long-term UV protection. Best of all – it's easy to use!
Simply secure the 4, included carabiners to the existing anchor points on your vehicle and cage. Load the bag – the super-strong material is resistant to oil, chemicals, abrasions, punctures, and tears and features a proprietary Radio Frequency welding technology for super-strong seams and zippers that protect your gear through years of use and abuse. Then tighten the secure, adjustable anchor straps to reduce the force on the bag during your ride. That's it! Your gear stays put while you get going!
Whether you're riding the sand dunes or making your way through chilly mud bogs, the Adventure Bag keeps your cargo safe and sound in temperatures from -40º to 140 º. And when the fun's done, simply wipe the mold- and mildew-resistant bag clean and dry and store until your next adventure.
The Adventure Bag retails for $239 and is completely customizable in any color or logo, perfect for promoting your vehicle, club, or team.
Load Lugger LLC manufactures affordable, high-function, high-style, high-quality products designed to keep cargo secure and protected. Their complete line of travel and storage solutions includes gear for trucks, trailers, motorcycles, all-weather sports equipment, snowmobiles, and military equipment.
Learn more at www.TheLoadLugger.com
Easter exam revision is in the mind not the hours, says top head
Skip or jog while you swot to reboot your mental hard drive, she advises
With just days to go until the Easter holidays, GCSE and A-level students all over the county are focusing on revision. And that's making them – not to mention their parents – stressed.
Too many young people will spend hours and hours staring at course notes, becoming disheartened as they realise they are taking nothing in. Revision sounds easy, but there are so many pitfalls to avoid: too many hours, late-night swotting, no revision timetable, too much time on social media.
But Liz Laybourn, Head of top independent school Burgess Hill Girls, says the two most important factors are cultivating the right quality of mind and adopting a balanced approach.
In other words, successful revision is all in the mind rather than the hours.
She has four top tips:
Balance learning with exercise
Build at least one NHS Active 10 activities into your daily schedule. Think of activity as a strategy to reboot your mental hard drive. Get out in the fresh air, weather permitting.
https://www.nhs.uk/oneyou/active10/home#omWFSZc26l73X5kB.97
Make revision active – literally
Integrating mind and body helps to cement content in the mind and keeps you healthy. Keep on the move – walking or jogging, skipping, jumping, whichever you prefer – while you're learning. And consider working with a revision buddy: rehearsing answers, testing each other, playing 'names in the hat' with key pieces of content make revision (almost) fun.
Practise good sleep hygiene
Stop revising at least an hour before you intend to sleep. Banning screen time in the bedroom will aid relaxation and make it much more likely you will get a good night's rest. And that's essential. Tired, unrested minds aren't receptive minds.
Cultivate the right quality of mind
Don't panic: easy to say, much harder to do.
You will feel the benefits of a healthy, calm outlook to your forthcoming exams on an academic level and also practically. It will help you to manage stressful situations such as exams and also increase your capacity and receptivity to handling a challenging question. Assessment criteria for top grades include originality, handling complexity, and applying knowledge in unfamiliar contexts. To do this you need a calm, open mind that is receptive and capable of sustained application to a problem. A mind that is overburdened with information learned by rote rather than information assimilated and mastered, will struggle. This is why some kind of mindfulness practice – as little as five minutes a day will make a difference – is hugely beneficial.
Headspace and Digipill are useful apps.
Mrs Laybourn says: 'The right mental preparation is essential for successful revision. It will help to reduce anxiety and make revising far more effective. And don't overdo it. Don't spend the whole Easter holidays revising. Take some time off and give yourself the occasional reward for all that hard work – an Easter egg may fit the bill!'
For anyone not eating chocolate, the English Provender Company is a great alternative Easter Treat!

English Provender's new look chutneys are the perfect additions to any Easter gift hamper for those who prefer savoury foods.
The Caramelised Onion Chutney is a crowd pleaser on any cheeseboard and perfect for creating impressive canapés.
The Moroccan Spiced Chutney is delicious smothered over a roast lamb for a real Easter feast with a difference!
The English Provender range of chutneys and pickles are all suitable for vegans.
Find them at supermarkets nationwide from £1.99 RRP for chutneys and £1.50 RRP for pickles.
Your Guide to a Family Fun Easter
Ideas to enjoy Easter fun with your children.


Spring is an amazing time of year. It means a renewal of all things that were once forgotten. The leaves will come back on the trees, and the flowers will begin to bloom. Birds will begin to fly and the sun with shine and warm the air. It's also the beginning of spending time with family and friends and making memories that can last a lifetime.
"Spring adds new life and new beauty to all that is" – Jessica Harrelson
Easter is one of most kids' favorite holidays because it's another holiday where they can eat candy and get gifts! Being a parent, we must come up with a way to make this season fun and memorable. Kids between the ages of 2 and 10 will more than likely still want to have fun dying Easter eggs. The best type of egg dye is PAAS. This type has been around for years and has the most decorative stickers and other items to decorate your eggs. You can make each one in its own unique color, facial expression, and you can even stick hair on them (if the kits come with it).
Once your eggs are all dyed and decorated, you can begin to make your baskets. They can include toys, candy, educational items such as books and coloring books, flash cards and even school supplies. The more fun things you can think of to put in the basket, the more Easter fun there is to be had. You can even make these ahead of time and make it a surprise gift for the kids. You would be the envy of the Easter bunny himself!
The Easter egg hunt can add even more fun to your Easter holiday! Dying eggs ahead of time and hiding them around the outside of your home and make it a race to see who can collect the most eggs and bring on a friendly competition! Make it more fun with fun decorations, Easter Bunny statues in the yard, decorative eggs (that are not edible), balloons and other decorative things can make sore amazing Easter Time fun for all!
Spring clean your garden this bank holiday
There is a flourishing trend for inner city gardens across the towns and cities of the UK, and with bank holiday season fast-approaching this offers the perfect opportunity to tend to the garden and tackle the jobs that may have been neglected over the cold winter months.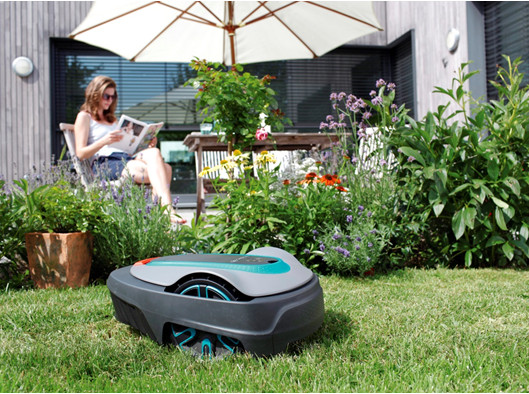 With the Easter, Early May and Spring bank holiday's just around the corner, GARDENA provides this handy guide to help city-dwellers find their green-fingers and cultivate their own green haven, whether that be vast and sprawling, a minimal balcony garden or even a communal space or allotment plot.
Spring clean
First things first, as the weather warms up, the garden will literally start to spring back to life, and before tackling any bigger gardening tasks, undertaking a full spring clean is necessary. Sweep away dirt and debris using the GARDENA combisystem Road Broom and rake away leaves, moss or rubbish that has accumulated in lawn areas, whilst also aerating with the combisystem Spring-Wire Rake.
Lawn care
Lack of time is often cited as a restriction to city gardeners, and the GARDENA SILENO city offers budding gardeners fantastic lawn results, whilst saving them time to spend on other areas of the garden.
If you have a lawn area in your city garden, the completely robotic system is the ultimate tool for all of your lawn care needs. Perfect for small city garden spaces; it completes everything automatically, covering up to 250 square metres and is equipped with a SensorCut system, to ensure stripe-free, even mowing results and can tackle slopes up to 25%. The robotic lawnmower manages to manoeuvre itself when obstacles are met, and cutting height is easily adaptable. Users are able to place a PIN code for additional security measures.
This is also available as a smart version which covers a broader 500 square metres that can be connected via the app.
The smart SILENO city is part of the GARDENA smart system where both watering and lawn care can be combined in one platform, giving garden-lovers complete control of their garden, any time, via a mobile app.
A common inner city concern when it comes to gardening is disturbing the neighbours with noisy appliances; but you need not worry with the SILENO city robotic lawnmowers, it's incredibly quiet and returns automatically to the charging system once a task is complete.
The new GARDENA smart SILENO city is the ideal solution to tackle lawn care in smaller gardens. In addition to this, it mows so quietly that it can hardly be heard by neighbours.
Make the most of small spaces
Limited space shouldn't limit gardening goals, there are lots of space-saving ideas and tools to help you to maximise your outdoor sanctuary, even if it's just a small terrace or balcony garden.
Choose furniture wisely, a table with chairs that can be tucked away underneath, when not in use, saves space efficiently.
Tap into the trend for vertical gardening. It's a great trick to maximise small garden spaces. Gardening upwards, utilises fences and walls, whilst freeing up floor space. The GARDENA NatureUp! vertical gardening system is made up of various weatherproof plastic plant containers that are securely stacked using a simple connecting system, which can be expanded over time, by adding additional containers. There are even corner elements, to make the most of every nook and cranny.
The GARDENA NatureUp! allows for plants, herbs and vegetables to be planted directly in the containers, the clever system ensure water is unable to accumulate so excess can be drained off, ensuring there is no mess on the walls or floors.
GARDENA also has the efficient and stylish Balcony Box, a space-saving set of gardening tools; all the basic equipment needed for urban gardening, including a trowel, grubber, secateurs, hand brush and a storage box with integrated dustpan in the lid. The robust and well-organised box protects tools against all weathers. With room for more tools and the option to hang up, the Balcony Box is space-efficient.
The vertical gardening system from GARDENA is the perfect solution for those who have limited space in their homes given the ease of set up and that it can also be extended at any time.
Make watering simple
Watering can be another time-consuming and stressful task for green fingered city bods, but installing an irrigation solution such as the GARDENA Micro-Drip-System will enable you to enjoy the gardening season without any of the stress. The system is easy to install and caters to all types of gardens, from potted plants to expansive flower beds. The ability to water your garden automatically with the Micro-Drip-System, again affords you more time to tackle other gardening tasks over the bank holidays and beyond, or to just sit and enjoy your city garden.
The Micro-Drip-System can be supplemented with a GARDENA Water Computer – this saves a trek to the tap and still manages the drip irrigation fully automatically.
Set your garden goals
Every budding gardener will have different aspirations for their outdoor haven, from growing their own herbs and vegetables, beautiful hanging baskets or flower beds or just simply having a perfectly groomed lawn. Set your gardening objectives as you go at the beginning of the season and tick off your goals as you go along the gardening season. A little planning goes a long way, and knowing when to plant or weed, will make a huge difference in your gardening success.
About GARDENA
For over 50 years GARDENA has provided an extensive range of products and tools to cater for the passionate urban and rural gardeners. The broad assortments of products offer innovative solutions and systems for watering, lawn care, tree and shrub care and soil cultivation.
Today, GARDENA is a leading European supplier of high-quality gardening tools and distributed in more than 80 countries worldwide. GARDENA is a brand of Husqvarna Group. For further information please visit gardena.co.uk.
New data released by HomeAway® reveals British HomeAway holidaymakers found best value holiday homes for money in several sunny destinations in 2017.
Holidaymakers looking for an experience outside the UK had a wide choice of more than 30 destinations where they paid a maximum nightly rate of £25 per person. Spain was the country leader in offering excellent value to British HomeAway customers, with Alhama de Murcia at the spending bottom, where Brits spend only £14 per person and night for their HomeAway holiday home. But also Cyprus, Portugal and the US provided excellent value to UK holiday home travellers.
· Holidaymakers looking for the best value for money would be wise to consider looking at resorts like Alhama de Murcia in Spain, where HomeAway UK travellers paid an average of £14 per person per night in 2017 https://www.homeaway.co.uk/results/keywords:Alhama+de+Murcia
· Alternatively, for somewhere more far flung, properties in Buena Ventura Lakes in Kissimmee, Florida were found at an average of £25 per person per night https://www.homeaway.co.uk/results/region:1650/minSleeps/2/page:1
· São Martinho do Porto, north of Lisbon in Portugal also provided reasonable average rates of £23 per person per night in 2017 https://www.homeaway.co.uk/results/region:3391/minSleeps/2/page:1
· Finally bargains could be found in Italy, Bagni di Lucca in Tuscany saw properties listed at an average of £20 per person per night in 2017 https://www.homeaway.co.uk/results/region:2025/minSleeps/2/page:1
Where UK HomeAway travellers paid £25 or less per person/night for their holiday homes in 2017

HomeAway, based in Austin, Texas, is the global expert in holiday rentals with sites representing more than two million unique places to stay in 190 countries, and is a part of the Expedia family of brands. For more information about HomeAway, please visit http://www.homeaway.co.uk.
© 2018 HomeAway. All rights reserved. HomeAway and the HomeAway logo are trademarks or registered trademarks of HomeAway. All other trademarks are property of their respective owners.
Newby Teas presents limited edition collectors' tea selection box in honour of the wedding of HRH Prince Henry of Wales and Ms. Meghan Markle
LONDON, 22 March 2018: Luxury tea company Newby Teas of London is delighted to present a stunning commemorative gift box designed to celebrate the forthcoming wedding of Prince Harry and Ms. Meghan Markle.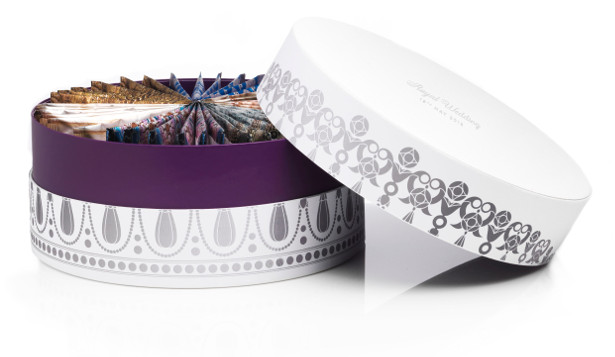 The Royal Wedding Silken Pyramid collector's item is a large circular, reusable "hat box" decorated with an exquisite design inspired by the Lovers' Knot tiara worn by HRH Prince Harry's mother, Diana, Princess of Wales, which is said to have been her favourite. The lid of the box is embossed in elegant lettering with the words "Royal Wedding" in script above the date "19th May 2018" set against a white background. The box opens up to unveil a royal purple interior filled with 36 sachets of traditional and bespoke teas and tisanes.
The assortment box comprises six specially selected blends of Newby's award-winning Silken Pyramids: two traditional black teas – English Breakfast and Earl Grey; two green teas – Jasmine Princess and Hunan Green and two tisanes – Ginger & Lemon and Rooibos Orange.
Newby's luxury quality biodegradable pyramid-shaped silken pockets contain whole leaf tea that are individually sealed in multi-layer foil sachets to preserve each blends delightful and high quality flavour. The tea in each Silken Pyramid is of such high quality that each pyramid can make up to four cups.
The limited-edition box will be available from the Newby website. As this is a limited edition, and is likely to be popular, it is highly recommended that those wishing to purchase one of the collection boxes add their names to the pre-order list at the earliest possible convenience*.
Pre-orders open now: https://www.newbyteas.co.uk/tea-gifts/gift-sets/the-royal-wedding-tea-selection
Aneta Aslakhanova, Global Director of Marketing at Newby Teas said:
"This box is our tribute to this special event. The design for the Royal Wedding commemorative piece was a challenging task and after much consideration we were inspired by the Lover's Knot tiara, which was, it is believed, a favourite of Prince Harry's mother Diana. This one-of-a-kind assortment is a highly desirable collector's item."
Available exclusively from https://www.newbyteas.co.uk/tea-gifts/gift-sets/the-royal-wedding-tea-selection. Price £35.00.
*It is of note that this year's collectible Christmas Advent Calendar (the House of Newby) sold out in early November and some customers were unfortunately disappointed.
GO ALL IN THIS EASTER WITH
SAILOR JERRY'S 'SIMPLE HARD SHAKE'
Take an Easter egg hunt straight to your drinks cabinet this Easter and tuck into Sailor Jerry's Simple Hard Shake.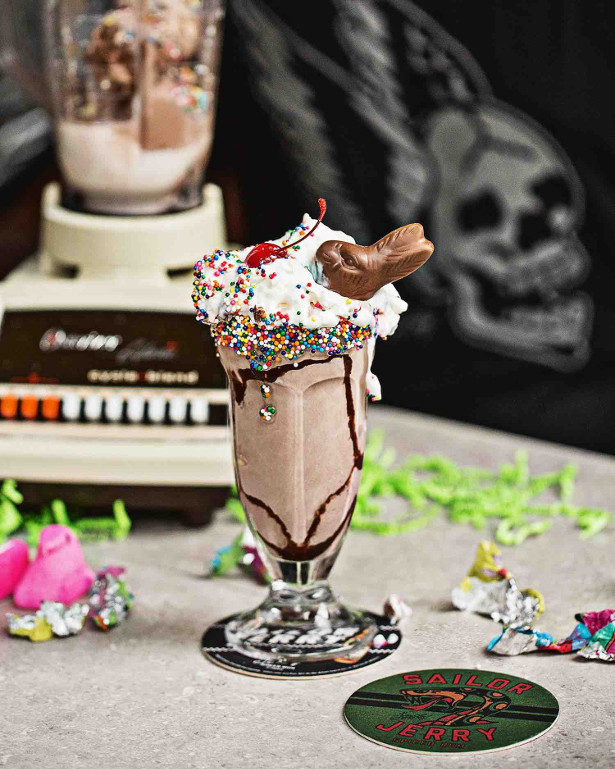 Sailor Jerry – the bold, and smooth as hell spiced rum – is giving Easter a rock 'n' roll makeover with the perfect tipple for all chocolate and cocktail lovers. The Simple Hard Shake is an indulgent blend of milk, chocolate ice cream and Sailor Jerry Spiced Rum. If you have a penchant for peanuts, why not top with Reese's cups? If those bright sugary shells are for you, decorate with mini eggs. Whatever you fancy, make the Simple Hard Shake your own with a chocolate topping of your choice.
Try your hand at mixing this badass, strictly adult treat at home. No bunnies were harmed in the making of this.
Simple Hard Shake
Ingredients:
2 parts Sailor Jerry Spiced Rum
2 parts milk
1 large scoop of chocolate ice cream
Your favourite bar of choice (e.g. Mini Eggs or Reece's pieces)
THE BEST OF AFRICA IN EVERY BOTTLE
Smash into this sweet treat for the perfect Easter tipple.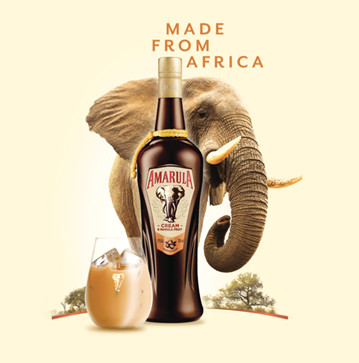 Calling all alcohol aficionados, Amarula invites you to discover some of the most decadent chocolate treats you can make at home this Easter from their latest recipe collection.
From garden to glass, Amarula is made from the organic fruit of the Marula tree, a fruit elephants have been known to walk miles for just to have a taste, and infused with fresh dairy cream to create a rich texture and velvety mouthful.
Enjoying Amarula over ice showcases the underlying citrus flavour of the caramel tasting liquor, however this Easter challenge yourself with a mouth-watering chocolate and Amarula infusion.
Nothing hits the spot quite like a creamy pick-me-up when you're spending festive time with your family. But this year you can take it one step further and infuse all your Easter favourites with the sweet creamy taste of Amarula.
The latest recipe collection features items that are simple enough for any wannabe connoisseur to shake, bake, or stir at home and still tempt anyone's taste buds. And for those of you who view the kitchen as a danger zone, remember Amarula is best served over ice and preferably with a view.
Recipes below*
High-res images here.
Recipe book here.
@AMARULA_AUSTRALIA
#AMARULAMOMENTS
*Easter Recipes with Amarula
Amarula Coffee Surprise
60ml Amarula Cream
4 cups strong filter coffee
50ml whipped cream
8 marshmallows
20ml brown sugar
20ml hot chocolate powder
Pour the coffee in large coffee mugs. Pour the Amarula Cream in each coffee, followed by the whipped cream, brown sugar and marshmallows. Sprinkle with hot chocolate powder and extra Amarula Cream.
Nirvana by Chocolate
30ml Amarula Cream
30ml coffee-flavoured tequila
Chocolate-coated coffee beans to garnish
In a double-shot glass, first pour the coffee-flavoured tequila. Then over the back of a teaspoon, gently pour the Amarula Cream so it forms a distinct layer above the tequila. Garnish with chocolate-coated coffee beans. Drink all at once to taste the combined flavours.
Amarula Spicy Fish with Tropical Fruit serves 6
2tbs Amarula Cream
1.25kg kingklip or Cape Salmon (tail end fillets)
4 medium mangoes, cubed
4 medium bananas, sliced
2tbs flour
1tsp medium curry powder or fish masala
¼ cup melted butter
2 cloves of crushed garlic
200g spicy curry basting sauce
½ cup desiccated coconut
½ tsp turmeric
Seasoned sea salt
Pinch cayenne pepper
Fresh coriander leaves to garnish
Divide each fishtail in half along the length; just follow the natural dividing line. Slice each into three even-sized strips, again working lengthways. Leave about 2 cm at the widest part uncut. Plait each fillet. Secure the ends with a strip of chive. Season, cover and chill in the refrigerator. Toss the fruit withthe Amarula Cream in a large ovenproof dish. Dip the fish fillets in a mixture of our, curry powder and cayenne. Lay on the fruit. Brush the fish with a mixture of melted butter and crushed garlic. Pour the spicy curry basting sauce evenly over the dish. Rub the coconut and turmeric together on a piece of greaseproof paper until the coconut is golden. Sprinkle over the fish.
May be pre-prepared to this stage, covered
and refrigerated. Bake at 220°C for 25 minutes. Garnish with fresh coriander leaves. Serve
with rice pilaf, hardboiled saffron eggs and salad sambals.
Amarula-Drenched Tiramisu
250ml Amarula Cream
250ml espresso
10ml brown sugar
10ml gelatine
40ml water
6 egg yolk
100ml caster sugar
500g mascarpone cheese
2 packets sponge finger biscuits
60ml dark chocolate, grated
Combine the espresso, half the Amarula Cream, sugar and stir well. Allow to cool down. Beat egg yolks and caster sugar until thick and light in colour (this should take 10 minutes). Fold in the mascarpone and the rest of the Amarula Cream. Dip the biscuits, one at a time into the espresso and Amarula Cream mixture over the biscuits and cream. Sprinkle chocolate on the top cream layer. Cover and refrigerate overnight or until firm.
If I think someone I know has an eating disorder should I say something? And if so how?
The two age old questions that I am asked on average four times a week. And if I am honest it is up there as being a pretty tough question to answer.
By Hope Virgo
BIO
"Hope Virgo, author of Stand Tall Little Girl, is a leading advocate for people with eating disorders described by Richard Mitchell, CEO of Sherwood Forest Hospital as "sharing a very powerful story with a huge impact". Hope is a recognised media spokesperson having appeared on various shows including BBC Newsnight, Good Morning Britain, Sky News and BBC News.
'I know how anorexia makes you feel: you think she is your friend, you think she can solve everything and make you feel amazing … but she will destroy you and everything around you, piece by piece.' – Hope Virgo.
For four years, Hope managed to keep it hidden, keeping dark secrets from friends and family. But then, on 17th November 2007, Hope's world changed forever. She was admitted to a mental health hospital. Her skin was yellowing, her heart was failing. She was barely recognizable. Forced to leave her family and friends, the hospital became her home. Over the next year, at her lowest ebb, Hope faced the biggest challenge of her life. She had to find the courage to beat her anorexia.
https://www.facebook.com/Hopevirgoauthor/ and @HopeVirgo and www.hopevirgo.com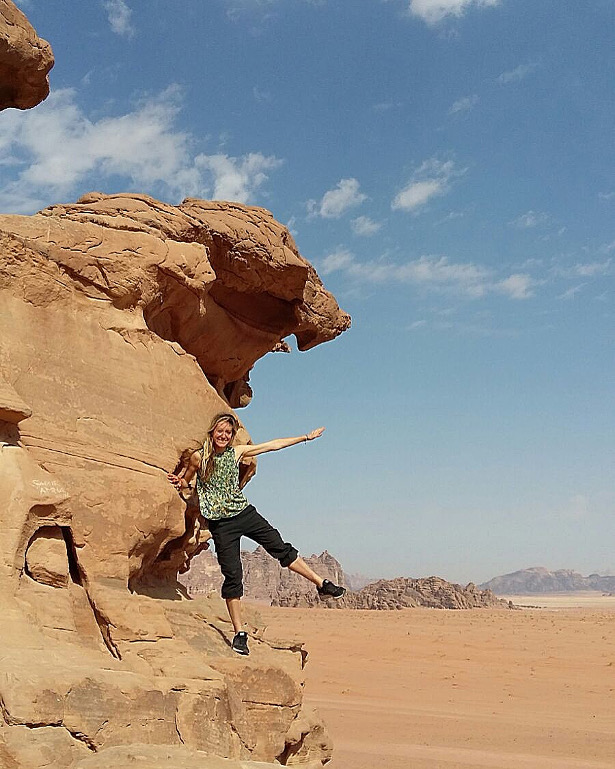 Before I answer that let's go back to the start: I lived with anorexia for four years from the age of 12 – 16, hiding it from my family and friends. I felt completely trapped in my anorexia and like there was no way out. Something that had seemed so amazing at the start began to kill me, knock me down… When I was 17 my heart nearly stopped and I was admitted to a mental health hospital where I spent the next year recovering. By far the hardest year of my life but I made it. I survived and I am now making it my mission to help others!
So first things first: 100% yes. If you suspect someone you know has an eating disorder, please do say something. We live in a society where people are too scared to talk about mental health. A society where people are so distracted by social media and the next best thing that we often miss things that are right underneath our own nose. I was touched recently when someone I know got in touch because she wanted to speak to someone at her gym who she was worried about. Someone who she didn't know but was concerned about. It is fantastic that there are people like that who are not scared to have those conversations.
I hope my ten step guide offers you some insight and gives you some confidence on how you can approach these conversations with anyone that you may think may be struggling. Please remember I am not a trained expert but am speaking from personal experience.
1. Ask the individual how they are – and take the time to listen to them. They might have been struggling for a while and this easy conversation starter will give them the chance to open up and know that someone is there to listen and care
2. If you think that person has lost weight, say something – it is important to emphasise that eating disorders come in all shapes and sizes but if you are worried about a person's weight it will more often than not mean that they are likely to have had the eating disorder for some time
3. Be patient – that first conversation might not go to plan. You might get frazzled or upset and they might push you away but it doesn't mean you should give up. No! It is so important to be patient, wait and then try again. Eating disorders are really secretive illnesses and a lot of people who have them might feel ashamed about some of their behaviours. They might be scared you will take that one thing in their life that they believe is offering them some sense of joy and happiness. But don't let a bad conversation get you down
4. Develop trust with them – you need them to know that you won't be force feeding them. That you won't be constantly watching their every move and you won't scrutinise meal times
5. Plan activities that don't always revolve around food – this is so important so that the person struggling with food doesn't feel isolated. We need to make sure that they are still involved and that they don't pull out of activity because of a fear of food. The amount of activities I missed when I was growing up because I was just too scared to attend is frustrating but we have the power now to change that for others
6. Educate yourself and be open to listening in a non-judgemental way – it isn't about knowing everything about eating disorders but by educating yourself it will help to increase your understanding of our illness
7. Avoid commenting on weight gain and think before you speak. Something that may seem completely harmless to you "You are looking so healthy" could have detrimental impacts on us
8. Stick to plans – when the person has finally agreed to come out for dinner with you, please don't change the restaurant or the time last minute as this can completely throw them
9. Please take eating disorders seriously – they are not a phase someone goes through. They are a really serious mental illness. When someone opens up it is so so scary so please don't compare them to going through a "diet" – it goes much deeper than that
10. Please don't ever tell us to "Just eat" – if it was as easy as that I guarantee everyone would…
Child-friendly hotels for Easter weekend
Plan the perfect family weekend with Holiday Inn®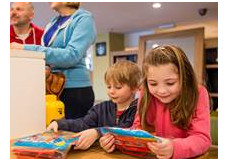 Easter is fast approaching and what better way to spend a few days with the kids than a mini-break away with Holiday Inn. Muddy feet, messy eaters and tired parents are welcome at Holiday Inn where kids under the age of 17 stay and eat for free*. A perfect family friendly hotel for a short getaway.
Check out some hotels around the UK with easy access to popular attractions for the 2018 Easter holidays.
UK Getaways
Holiday Inn® Edinburgh
132 Corstorphine Road, Edinburgh EH12 6UA ·
Standard room rates from: £83.60*
Holiday Inn Edinburgh is an ideal place to take children for a weekend break. The hotel is situated only a couple of miles from the city centre and directly opposite the main family attraction, Edinburgh Zoo. Additional attractions for the family include the renowned Camera Obscura and World of Illusions as well as Edinburgh Castle, both just a short bus ride from the hotel. After a day of activities children can splash around in the indoor pool and adults can relax in the hotel's sauna.
Holiday Inn® Brighton – Seafront
137 King's Rd, Brighton BN1 2JF
Standard room rates from: £192.00*
Facing the beach, the modern Holiday Inn Brighton- Seafront is the perfect place for those looking to escape the city for a spot of sea air. The hotel is a stone's throw away from the many vibrant attractions and quirky boutiques this popular seaside destination has to offer. From walking along the beach to Brighton Pier, visiting the Royal Pavilion, or checking out the fairground rides on the Pier, there is something to keep the whole family happy. The hotel also has a popular burger joint called Stock Burger, offering both guests and locals one of the best burgers in town!
Holiday Inn® Slough – Windsor
Church Street, Chalvey, Slough SL1 2NH
Standard room rates from: £77.96*
With LEGOLAND® Windsor Resort less than five miles away, Holiday Inn Slough – Windsor hotel is the ideal base for exploring the UK's favourite kids themed park. The hotel is also conveniently located just three miles from Windsor Castle and surrounded by traditional villages for a relaxing day out for the whole family. Back at the hotel, children can enjoy activities in the equipped children's play area.
Holiday Inn® London – Watford Junction
Standard room rates from: £60.16*
65-67 Clarendon Rd, Watford WD17 1DS
Families seeking a whimsical adventure break can experience the wanders of Harry Potter World while staying at Holiday Inn London – Watford Junction hotel, located just three miles from Warner Bros. Studios. Watford is also home to Parents' Paradise Play soft play centre as well the beautiful Cassiobury Park located just a 20 minute walk from the hotel. After a day filled with activities, families can sit back and relax in the hotel's colourful open lobby which houses a bar, coffee shop and restaurant.
For families looking to venture further afield for a sunny escape, IHG recommends:
Holiday Inn® Resort Le Touquet
Avenue Marechal Foch, 62520 Le Touquet-Paris-Plage, France
Standard room rates from: £192.00*
This peaceful family-friendly Le Touquet hotel is situated close to the centre of town and just a 20-minute walk from the beach. Families can enjoy the waterslides and multiple pools of Aqualud waterpark before heading back to the hotel to enjoy classic French cuisine in Le Picardy restaurant. Kid-friendly facilities of the hotel include an indoor pool & jacuzzi as well as a games room with table tennis and snooker.
Holiday Inn® Algarve – Armacao de Pera
Avenida Marginal, Armacao De Pera, 8365-909 Algarve, Portugal
Standard room rates from: £104.68*
Surrounded by beaches and tiny fishing villages, Holiday Inn Algarve – Armação de Pêra hotel is the perfect place for families to unwind and relax. From boat tours and swimming to visiting the Zoomarine Algarve aquarium and family-friendly waterpark Aqualand Algarve, there is an activity for everyone in the family to enjoy. The beachfront hotel includes two restaurants, a sea view terrace and an outdoor pool.
*Average price based on 2 adults and 2 children sharing. Book for Easter weekend 2018 through https://www.ihg.com/rewardsclub for best price guarantee.
* Kids Stay and Eat Free: Kids ages 17 and under stay for free when sharing their parents' room. Up to four kids ages 12 and under eat free any time of the day in any Holiday Inn® on-site restaurant.
Deep Fried Creme Egg Sundae and Bottomless Brunching at Mac & Wild

Join London's favourite Scottish restaurant Mac & Wild this Easter weekend, filled with Bottomless brunch, lunch, dinner, Sunday Roasts and Mac & Wild's Easter special, a Deep Fried Creme Egg Sundae. This Easter, Delve in to Mac & Wild's limited edition Easter dessert, the Deep Fried Creme Egg Sundae, a deep fried eggy Easter delight. Mac & Wild will be celebrating all weekend with their deliciously Scottish brunch menu featuring their infamous Scottish Breakfast with home-cured bacon, homemade tattie scone, white pudding, mushroom, black pudding, Lorne sausage, mushrooms, bone marrow beans and scrambled eggs; Eggs Ruaridh, poached eggs with black pudding and hollandaise on a toasted muffin and Mac & Wild's Veni-Moo Burger. Come Easter Sunday, Mac & Wild will be serving up their wild Scottish Sunday Roast complete with Venison topside, roast potatoes, seasonal veg, bone marrow gravy & a Yorkshire pudding as big as yer head!
With no need to wake up on Sunday or Monday morning, why not indulge in Mac & Wild's bottomless brunch option, where guests can enjoy limitless cocktails including, The Bloody Scotsman (with whisky), Bloody Botanists (with gin), Bloody Marys (with vodka) and Buckie Royales.
MAC & WILD RESTAURANTS:
MAC & WILD FITZROVIA: 65 Great Titchfield Street, London W1W 7PS
MAC & WILD DEVONSHIRE SQUARE : 9A Devonshire Square, London EC2M 4YN
WEBSITE www.macandwild.com
TWITTER & INSTAGRAM @macandwild
FACEBOOK: /macandwild
Hallmark Easter card!
You can find more @ www.hallmark.co.uk/shop
EASTER LATE AVAILABILITY: SAVE UP TO £300 WITH PREMIER COTTAGES

Premier Cottages still has some late deals available for the Easter Holidays in its luxury four and five-star cottages. Savings include:
Save £150 at Boscrowan Farm, Cornwall
Boscrowan's Ring and Thimble is a dreamy thatched cottage for two set in 25 acres just outside of Penzance. It's a Poldark cottage from the outside but exceptionally spacious inside with beautiful soft furnishings, a roll top bath plus a woodburner and Aga – ideal for colder nights.
Guests are welcomed with a cream tea on arrival, plus a trug of fresh vegetables and fresh flowers are in every room. There's a pub within walking distance and the property is also close to a choice of Cornwall's beaches. A seven-night stay in Ring and Thimble for two people costs £590, saving £150 arriving on 7th April. (www.premiercottages.co.uk, 01736 332396).
Save £300 at Red Doors Farm, Devon
Red Doors Farm offers a relaxed hideaway for families with young children and Swallows Loft is a cosy barn conversion with a contemporary twist. Facilities on site include a large indoor soft play and heated pool, games room, outdoor play equipment plus animal feeding and baby-sitting by arrangement. The Farm provides the ideal location for Devon days outs and a variety of restaurants, beaches and attractions are all within easy reach. Alternatively, stay in a Holly Cottage, a baby or toddler friendly converted stone barn.
A seven-night stay in Swallows Loft for two people costs £595, saving £300, arriving on the 9th April and a week's stay in Holly Cottage for two people costs £595, saving £300, arriving on the 6th April. (www.premiercottages.co.uk, 01404 890067).
Save £170 at Trewoone Farm
On a 200 acre working farm that specialises in growing fruit and vegetables with the Cornish Coast less than 10 minutes away, Trewoone Farm provides the perfect mix of country life and seaside holiday. Families of four staying in The Baler House, a spacious renovated two storey barn, will love the outdoor play equipment and the nearby opportunities to fish and surf. The farm is close to an array of attractions and there is a pub within walking distance. A week's stay for four in The Baler House costs £725, saving £170, arriving on 7th April. (www.premiercottages.co.uk, 01736 756137)
Save £150 at Gellideg Cottage
Located in glorious countryside a short drive from Cardigan Bay, Gellideg cottage provides the perfect base for those looking to explore West Wales or simply relax and unwind. Built in 1850, it is filled with character, with a large country kitchen, beamed ceilings, slate hearth and cosy log burner. This family friendly cottage boasts breath-taking views from a private garden and there is even a balcony for star gazing. Nearby are woodland and river walks, waterfalls and beautiful scenery and there is a choice of eight beaches within 30 minutes' drive.A week's stay for four in Gellideg Cottage costs £495, saving £150, arriving on 7th April. (www.premiercottages.co.uk, 07890 300375)
Save £124 at Wheeldon Trees Farm
Set in the dramatic scenery of the Peak District National Park, dog-friendly Ollerenshaw Cottage offers outstanding home-from-home comfort for two guests. Couples can compete in the communal games room complete with pool table, table football, games for all ages. There's also a wide selection of books, guides and DVDs. A four-night stay at Wheeldon Trees Farm's Ollerenshaw Cottage for two people costs £373, saving £124, and arriving on 2nd April or enjoy a four night stay arriving 6th April for £326, saving £109. (www.premiercottages.co.uk, 01395 578552).
EASTER ACTIVITIES IN LONDON'S WEST END
Say Konnichiwa to a Japanese Easter
Fans of all things Japanese are in for treat this Easter, thanks to Picturehouse Central's 'Bento Box' programme of animated Japanese favourites. Starting with Princess Mononoke on 25th March, followed by Spirited Away on 1st April and Howl's Moving Castle on 8th April, the Sunday afternoon screenings make ideal Easter family viewing. And in keeping with the theme, how about a Sushi Doughnut? The Japan Centre, just off Leicester Square on Panton Street, has married two kid-snack favourites and created a trio of 'Sushi Doughnuts', including the veggie ring, seafood or salmon medley – a perfect rustle-free treat! Prices from £3.50 per doughnut and cinema tickets from £7.50 per child. For more information visit: https://www.picturehouses.com/cinema/Picturehouse_Central and https://www.japancentre.com/en.
LDO's Surprise & Delight Easter Weekend
London Designer Outlet (LDO) is pulling out all the stops this Easter weekend offering free parking, live music and thousands of giveaways!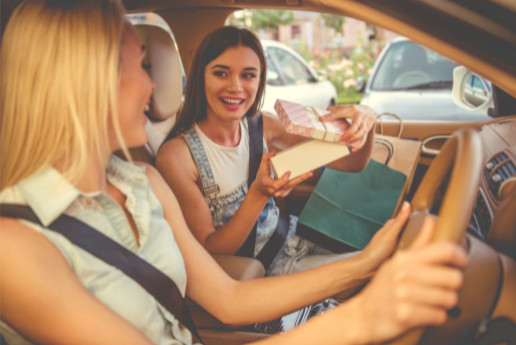 Open all four days over Easter bank holiday weekend, London Designer Outlet (LDO) in Wembley Park – the capital's only outlet centre – is treating guests to the ultimate shopping day out. With amazing freebies, treats and entertainment for all the family, the outlet is the perfect destination to shop and dine this Easter weekend.
Starting the day with a smile, LDO is providing the perfect solution to the London shopping commute. Guests who drive to LDO this Easter will enjoy free parking* and an free 'Carry to car' service. And for those who don't drive, LDO is making shoppers' lives even easier with a free shuttle bus service** from Wembley Park Tube station to LDO, so no need to worry about English weather spoiling the day out.
Throughout the weekend LDO will be hosting a variety of international musical acts to entertain the family with Sunny Steel band kicking-off the celebrations in the outlet on Friday morning, a Mariachi band performing Mexican music in the carpark and a Summer Samba band playing sunny sounds in the afternoon. Jazz and Latin duos will entertain guests over the weekend, while Cockney Sparrows will encourage shoppers to get involved with their classic English singalongs on Monday.
The surprises don't stop there! At random, LDO will be giving away thousands of freebies including £5 and £10 gift cards, car valet vouchers and extra discount offers*** helping shoppers' savings go even further. The LDO team will also be delighting guests with some free delicious chocolate Lindt bunnies while they enjoy savings up to 70% off RRP on 50 brands including Skechers, Vans, Ernest Jones, Converse, Dr. Martens, Guess, Superdry and Kurt Geiger.
Bring the kids to Roast this Easter
Come down to Roast this Easter holidays, where kids eat free with every full paying adult. *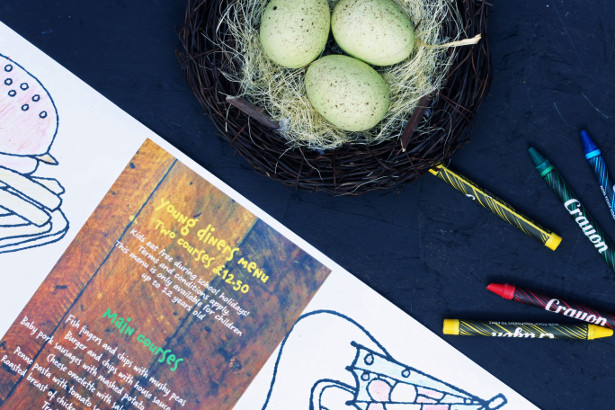 It's also a chance to get the kids creative juices flowing, as Roast is running an Easter egg colouring competition!
Colour in the best egg, and your child could be in with a chance of winning a family meal for four. All you have to do is upload a photo of the egg to Instagram, tag Roast and use the hashtag #EasteratRoast.
On Easter Sunday, every child will also receive a Roast chocolate egg to take home with them!
Alternative Easter Gifts
As we wave goodbye to the colder months, spring is upon us which means the Easter holidays are just around the corner. If chocolate eggs and Easter bonnets aren't your thing, we've come up with some alternative gift ideas to put a spring in your little ones step this Easter.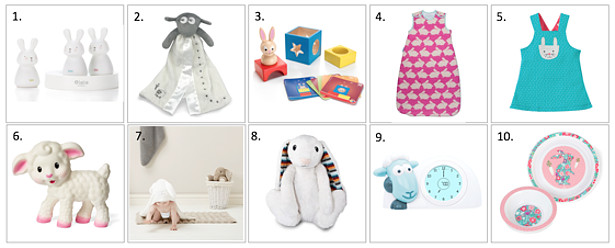 1. Léo, Léni and Lila night-lights: All the way from France say 'Olala' to Léo, Léni and Lila, three adorable rabbit night-lights that will hop their way into your Easter basket. Unlike any other nightlight on the market, this innovative lighting solution from Olala offers three little rabbit lights which can be held in a child's hand to provide comfort and safety. Suitable from birth, Léo, Léni and Lila are sure to become a much loved part of the bedtime routine, providing glowing comfort throughout childhood. RRP: £49.99 Available From: https://www.uberkids.co.uk
2. Baa Baa blankie: Just when you thought the UK's favourite sleep aid couldn't get any better, the latest member of the Sweet Dreamers flock offers all the comfort your little one will need this Easter. Featuring ewan's loveable face in classic purple or grey, this super soft comfort blanket is snuggly and plush with a lovely silk edging, which babies will love touching. RRP: £13.99 | Stockist: www.sweetdreamers.co.uk
3. SmartGames: Pull a rabbit out of the box this Easter! Is the rabbit looking through the round hold or through the star-shaped one? Is it standing on top of the yellow, red or blue block? With Bunny Boo, young children can explore the fascinating world of three dimensions. Solve all 60 challenges (from easy to hard) or just play with it as a wooden toy to learn about concepts such as above/below, left/right, inside/outside, visible/hidden. RRP: £22.99 Available from:www.amazon.co.uk
4. The Gro Company: Brighten up your Easter with The Gro Company's exclusive Grobag in the Kissing Rabbits design. This Grobag features a funky Anorak print inspired by the great outdoors so whatever you are planning for Easter Sunday, make sure your little one's bedtime is on the brighter side. RRP: £35.99 Available From: https://www.gro-store.com/
5.Frugi Organic Clothing: When it comes to quality and adorable organic clothing for your little ones, Frugi always provides the answer. Make sure your little ones look the part on Easter Sunday in these beautiful designs., from baby grows to beatiful dresses there's something for every little bunny this easter. Available from: www.welovefrugi.com
6. Infantino: This all-natural rubber Squeeze and Teethe Lamb from Infantino is perfect for babies this Easter who love to chew away! She's easy to hold and will squeak when your baby squeezes her – not to mention her bendy legs, adorable oversized ears and soft body that will make her the perfect company for your little one this Easter weekend! RRP: £14.99 Available From: www.mothercare.com
7 .The Little Green Sheep: Hop into bath time this spring with a brand new gift set from the Little Green Sheep. Organically created using gorgeously soft fabric, this set includes a wash mitt, hooded towel and a sleepsuit which all feature a gorgeous bunny design. This is sure to be at the top of your Easter wish list! RRP: £42.92 Available from: www.thelittlegreensheep.co.uk
8. Zazu's Bibi the Bunny: Meet Zazu's Bibi the Bunny, a soft toy comforter that calms and soothes your newborn baby with heartbeat sounds, white noise, nature sounds and 3 soothing melodies. No need to switch Bibi on, just shake and he will play your last chosen sound. Cleverly including a voice activated sound sensor, it will also automatically switch on if baby wakes up in the night. RRP: £24.99 Available from: http://www.cheekyrascals.co.uk/
9. Sam The Lamb sleep trainer: The perfect nursery gadget to help toddlers learn when it's time to wake up and go to sleep. Sam's eyes will cleverly open and close, and the LCD screen will change colour to signify when its sleep time. With different time settings available, it is ideal for nap time too! RRP: £39.99 http://www.cheekyrascals.co.uk/
10. Vital Baby: Never failing to make mealtimes fun, Vital Baby's new tableware set features a pretty rabbit design, complete with flowers in pink and blue. Each set includes an anti-slip plate and an anti-slip bowl, ideal for minimising mess on smooth surfaces and table tops! RRP: £5.49 Available from: http://www.vitalbaby.co.uk
Egg-citing Easter days out with MBNA Thames Clippers
Easter is an egg-cellent time to take to the river with MBNA Thames Clippers (www.mbnathamesclippers.com), London's leading river bus service, and enjoy seeing the iconic sights of the capital.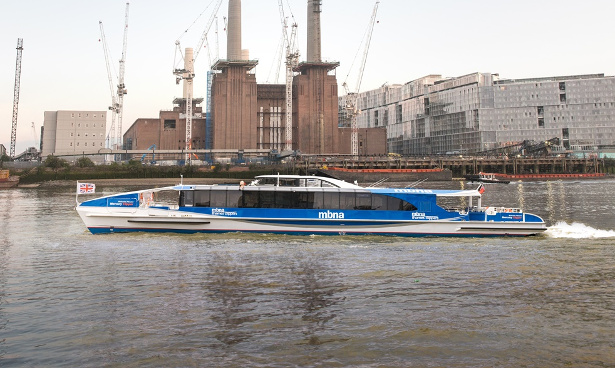 The River Bus is a cracking way to explore London with the family, with easy ramp access for buggies, comfortable indoor cabins and outdoor back decks. During the Easter holiday kids can enjoy free activity packs or pick up a lunchbox from the on-board bar (from just £4.50), helping to keep those rumbling tummies at bay.
Head to Greenwich Pier for Easter crafts aboard the nearby Cutty Sark where visitors can make their own animal hide and seek picture to take home or head over to Greenwich Park for Rivington's Greenwich Easter egg hunt on 1 April with plenty of prizes up for grabs.
Disembark at Embankment Pier for the London Transport Museum where from 30 March to 15 April 2018 visitors can join "Mr Greathead's Great Idea! storytelling sessions", inspired by James Greathead, the man who created the first tunnel digging machine.
Catch a boat to Battersea Power Station Pier, where you can enjoy an Easter extravaganza including a daily roller disco and free craft sessions including Easter bonnet making.
It's a short walk across the river to the National Army Museum, where a series of free jungle-themed activities for kids take place during the Easter holidays. These include jungle survival skills sessions (March 30 to April 15) and the chance to go 'hands-on' with cockroaches, spiders and snakes (if you dare!) on March 31, April 4, 7, 8 and 11.
MBNA Thames Clippers offers egg-ceptional discounts with the Family River Roamer. Book tickets online to enjoy unlimited hop-on, hop-off travel all day from just £32.60 for two adults and up to three kids.
To book and for more information on Easter events please visit: Thamesclippers.com/easter18
­­EGG-STRA SPECIAL FREE FROM EASTER TREATS FOR ALL THE FAMILY
Easter is often a time of over-indulgence for those with a sweet tooth, but you don't have to miss out if you are one of the many who need to avoid dairy, egg, nuts or gluten, or if you're looking for a vegan or vegetarian option.
Holland & Barrett has a great selection to choose from, so if you're on the hunt for something different this Easter we've got it covered!
FOR THE WHOLE FAMILY
——————————————————————————–
Cocoa Libre Rice Milk Easter Chicks, £4.69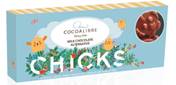 Cute and tasty, these ten cheeky, chirpy little rice milk chicks will make the perfect Easter gift! A creamy alternative to dairy and free of gluten, dairy, nuts and wheat, they are also suitable for vegans and coeliacs.
Plamil Milk Chocolate Alternative Mini Half Eggs, £3.25
The kids will be desperate to get their hands on this Easter treat – a box filled with ethically made, organic and Fairtrade milk chocolate alternative mini half eggs. A great gift that has no milk, no gluten and no nuts.
FOR EASTER EGG HUNTS
——————————————————————————–
So Free Organic Dairy Free Milk Chocolate Alternative Bar, £1.35
All the taste of dairy milk without dairy. This milk chocolate Easter bunny bar is made with organic, Fairtrade and vegan chocolate which is perfect for those with a sweet tooth.
Moo Free Original Easter Egg, £4.99
Watch out, Mikey the bunny is about! Made from award winning organic, dairy free chocolate, this is a great alternative to milk chocolate.
Moo Free Orange Easter Egg, £4.99
Bursting with crunchy orange chips, this egg is infused in an organic and dairy free chocolate shell. A chocolate orange lover's dream!
Moo Free Bunnycomb Easter Egg, £4.99
This multi-award winning, free from Easter egg is infused with honeycomb toffee pieces – an ultimate toffee sensation!
Holland and Barrett Dairy Free Egg, £3.99
A delicious, organic, Fairtrade milky chocolate Easter egg – ideal for those seeking to avoid dairy, gluten and nuts.
Holland and Barrett No Added Sugar Egg, £3.99
This yummy egg is ideal for those who want to avoid added sugar, dairy, gluten and nuts.
Plamil Milk Chocolate Alternative Egg, £3.99
A classic Easter egg, which is made with organic, Fairtrade dairy, and gluten free chocolate – great for the whole family.
FOR A SPECIAL GIFT
——————————————————————————–
Booja Booja Almond & Sea Salt Caramel Chocolate Truffles Egg £9.99
Perfect gift for Easter, this hand-painted egg is made in India and hand-packed in Norfolk. Filled with three utterly mouth-watering, award-winning Almond and Sea Salt Caramel Chocolate Truffles, it's ideal for those who adore chocolates and want to indulge in something special.
Booja Booja Champagne Truffles, £9.99
These multi award winning melt in your mouth chocolate truffles are dairy-free and gluten-free. Inebriated with organic French Fine de Champagne, Booja Booja Champagne Truffles are incredibly moreish. Made with organic cocoa beans from the Dominican Republic combined with the finest Fine de Champagne, you will be sure to love these beautiful hand packed truffles.
Booja Booja Hazelnut Crunch Truffles, £7.99
Award winning and made by hand, these decadently delicious organic truffles use fine cocoa beans from the Dominican Republic, and contain sweet roasted Italian hazelnuts. A decadent Easter treat.
Regent Street

Rapidly becoming known as THE central London dining destination, Regent Street is home to some of the capital's most innovative and impressive eateries. All the way from the north of Oxford Circus down to Piccadilly Circus, visitors this Easter will discover everything from alfresco dining on hidden Heddon Street to intimate restaurants tucked away on side streets.
In the past 12 months, Regent Street has opened a plethora of new restaurants from some of the biggest names in modern day cooking; Nieves Barragan, Sam Herlihy and Jin Yackshin to name a few.
Nieves Barragan's Sabor, which opened on Heddon Street earlier this year, takes diners on a journey from the tapas bars of Andalucía through to the asadors of Castile and the seafood restaurants of Galicia.
Opening last July, from the team behind Hackney's Pidgin, the modern European restaurant Magpie, where dishes focus on ingredients that combined are delicious, but that also present an element of surprise (think Jerusalem artichoke with a ranch butter sauce and avruga caviar or steak tartare with truffle crisps and taleggio or oysters with apple and chilli crisp).
Follow the curve of Regent Street round from Heddon Street and you'll come across Swallow Street and the infamous Veeraswamy. The UK's oldest Indian restaurant, dating back to 1926, is one of the only Indian cuisine restaurants in the UK to of been awarded a Michelin star.
Hop across the road, and the decadent Hotel Café Royal awaits you. This spring sip tea like a royal on an afternoon tea experience like no other, as the hotel has partnered with Diptyque to create an afternoon tea inspired by its most iconic scents; Geranium Rose, Freesia, Choisya Orange Blossom and Baies Rose & Berries.
Offering a selection of gastronomic delights, Regent Street will be sure to inspire and excite visitors this Easter.
Kids Eat for Free this Easter at The White Brasserie Company and Brasserie Blanc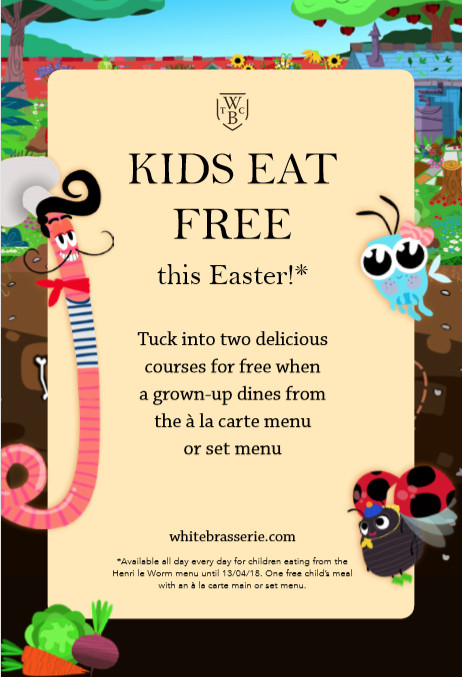 Entertaining the kids during the school holidays can be a costly business. However, thanks to The White Brasserie Company and Brasserie Blanc parents can save a few pennies when dining out this Easter. From 26th March until 13th April, families who dine at The White Brasserie Company and Brasserie Blanc venues will receive a kid's two course meal with the purchase of at least one a la carte main course.
Young guests can join Henri le Worm and his friends on a gastronomic journey with their own specially created Henri le Worm kid's menu. Filled with tasty, fresh ingredients little diners can tickle their taste buds with delights such as Raymond's veggie chilli pie, mac n' cheese, crispy chicken and lip-smacking puddings.
Whether you are refuelling after an Easter Egg hunt or looking for a special family meal out, there's something for all the family at The White Brasserie Company pubs this holiday. Simply book a table or turn up at your nearest restaurant to claim.
Terms and conditions:
A two-course kid's meal per child from the Children's Henri Le Worm menu is offered with each purchase of an adult main or set menu
Kids must be aged 10 years or under
Offer valid all day everyday between 26th March and 13th April 2018
This offer cannot be used in conjunction with any other offers
tech21 phone cases
Rather than chocolate eggs that melt and faux grass, tech21 cases are a practical gift idea to include in Easter baskets for family and friends. Tech21 has recently launched a colorful line of cases for the new Samsung Galaxy S9 and S9+, iPhone 8/8+, and iPhone X which are sure to complement any basket. From the Evo Check in Orchid to the Evo Max in Devine Blue each case is designed to protect your phone in style.
More protection. Refined design
Thin and light with a unique check pattern, the Evo Check provides 12ft protection. Available in various colors, the Evo Check will reflect Easter's signature pastel color scheme.
From $39.95 from tech21.com
Available for Samsung Galaxy S9/S9+, iPhone 8/8+, and iPhone X
Evo Max
Maximum protection. Drop after drop.
With 14 feet of scientifically proven drop protection, the Evo Max is tech21's most protective case to date – perfect for the Easter basket of a family member or friend who is known to drop their phone time and time again. With its innovative combination of a polycarbonate shell, three-layer system, patented ribs and FlexShock™ technology the Evo Max delivers slim, lightweight, child-proof protection. Available in various colors including Orchid, Smokey Dahlia and Crushed Turquoise.
$44.95 from tech21.com
Available for Samsung Galaxy S9/S9+
Protect. Reveal.
Incredibly thin and beautifully clear, Pure Clear features BulletShield™, an impact absorbing material used in bulletproof glass to protect drop after drop from up to 10ft. The case is up to 10 times more transparent than other leading clear cases, allowing your friends and family to show off the dynamic and colorful back of the new S9.
From $39.95 from tech21.com
Available for Samsung Galaxy S9/S9+, iPhone 8/8+, and iPhone X
Vocal Swarm Media – The 365 Days Of Love App
Learn how to say, "I Love You," in 365 Different Languages.
Today, tomorrow, and every day, we simply ask that the love is shared wherever one goes, and together we will raise the vibration of love on the planet!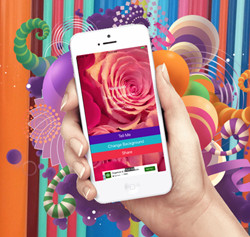 VThe theme of the app is that everyday users will receive a new language with which to say, "I Love You."
Alicia Mejia, founder of the app stated, "It's my mission in life to raise the vibration of love on the planet. Love is in our DNA and I believe it's the red thread that connects us as humans. The 365 Days of Love app put the ability to express love in the palm of your hand, delivering a new language with which to say 'I love you' daily. Now you can share love with any person, any time, in any language. And together, we'll raise the vibration of love."
Users can choose from a curated selection of love-centric images within the app ranging from Parisian Love Locks on the Pont des Arts in Paris, red balloons from the Palazzo in Vegas, to a heart-shaped stone on the shores of Capurganá, Columbia. For a personalized touch, participants have the option to pull from their own photo archive and share their love language of the day using a personal image of what love means to them.
Mejia further stated, "I believe in seeing love everywhere. And I believe in finding the beauty in all things. When we pair the two, anything is possible. The 365 Days of Love app allows users to put love into action, in any language."
LEARN HOW TO SPEAK I LOVE YOU
The 365 Days of Love app also speaks, allowing participants to learn the phrase and say it aloud to themselves—or others. Even to total strangers who may not know that, "nakupenda," means, "I love you," in Swahili. If a simple hello could lead to a million things, imagine what's possible when a conversation begins from a place of love.
HOW TO GET IT
The 365 Days of Love app can currently be downloaded for free on iOS in the the App Store and is expected to be released soon on Google Play so users can share with their Valentine, friends, and family in time for February 14th. Users can have even more fun by enabling notifications to receive a random, never-repeated dose of love daily.
GET YOUR BLOOD PUMPING AT LIVE WIRE PARK THESE SCHOOL HOLIDAYS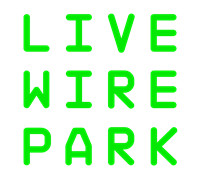 Escape the city during the school holidays and visit Australia's first off-the-grid, elevated adventure park, for a day of adrenaline-fuelled fun.
Located in the heart of Victoria's Great Ocean Road region and nestled among the towering Otway treetops, Live Wire Park is the ultimate outdoor adventure experience for all ages.
Glide, zip and climb through the tree tops on each of the park's exhilarating circuits, including Australia's most extreme zip line, the 525-metre-long Shockwave Zip Coaster, or simply enjoy the breathtaking views of the native Blue Gums on the leisurely 120m long Canopy Circuit suspended pathway.
Thoughtfully designed to have a minimal impact on the environment, Live Wire Park is a sustainable business completely powered by nature. The power is solar, whilst all water on site is collected, used, and treated to reduce waste and optimize the use of natural resources.
Thrill seekers need look no further as they embark on the high intensity Super Circuit guiding them through 53 challenging physical and mental activities whilst suspended high in the air. Test your endurance while swinging on ropes, scaling trees and taking the plunge in a supercharged 10m QuickJump bungee, whilst putting your brain to the test with problem solving puzzles.
Kids can test their agility on the Short Circuit designed to be safe, secure and ultimately fun. The electrifying obstacle course features 26 hair-raising activities for the young adventurers to overcome, and finish with a sense of achievement.
The family owned business is run by locals who are passionate about the environment and sharing the natural wonders of the Otway's National Park as they supervise and guide visitors through their adventure.
Avoid the school holiday blues, breathe in some coastal air and challenge yourself to a range of invigorating outdoor experiences at Live Wire Park.
For more information and to book tickets, please visit: http://livewirepark.com.au/
At many Easter festivites, a celebratory drink is totally necessary! Edenvale provide a wide range of completely alcohol-free wines, including their delicious Sauvignon Blanc – an Easter must have!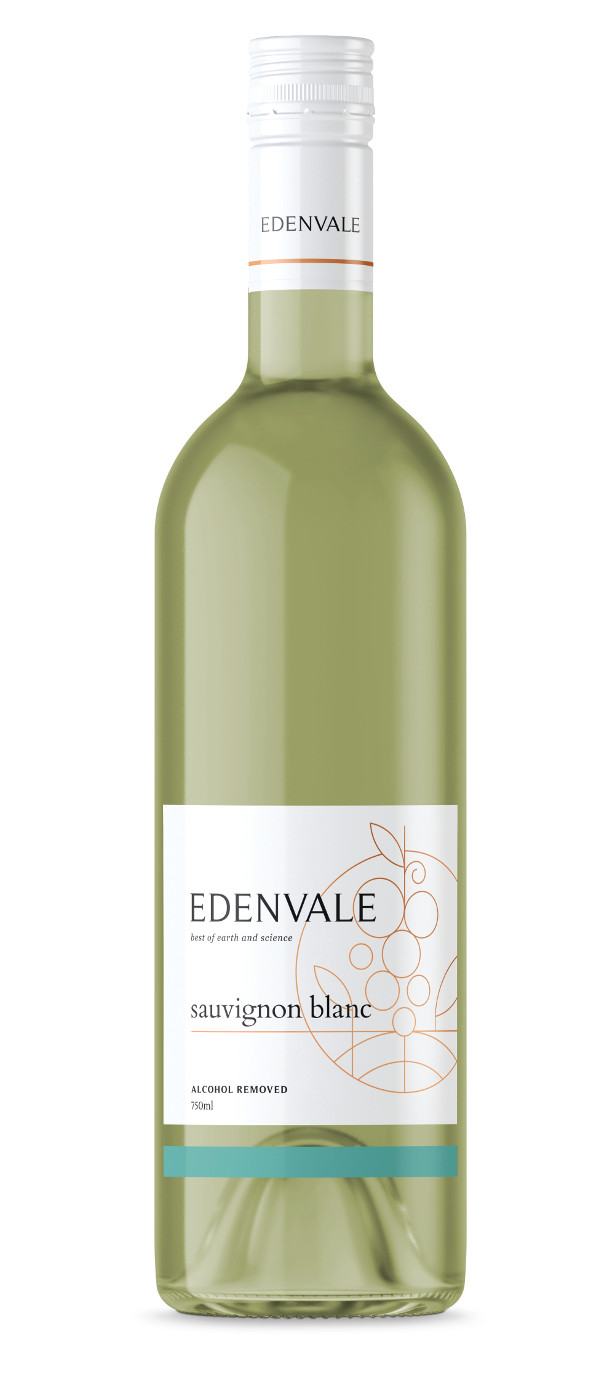 A delighfully dry and fresh white with wonderful fruit flavours, definitive capsicum, ripe gooseberry and herbaceous fruit aromas, and straw green colour.
It's best paired with a variety of foods – especially with seafood, cheeses, salads or grilled meats.
THE FUTURE IS HERE: Never tie your laces again with www.glydez.com
ONCE applied, forever tied – this is the motto of one innovative Australian business that is a stride away from revolutionising the footwear industry.
Designed in Australia and using a specialised responsive Memory Elastomer, GLYDEZ's adaptive singular laces snap together to create a customisable fit.
GLYDEZ can be used in any shoe that has eyelets including runners, school shoes, footy and work boots and come in a range of colours – 17 to be exact.
Athletes, big and small get a real kick out of the superior performance and quality says GLYDEZ founder Christine McNee.
"We love seeing our customers express their love for their favourite sporting teams wearing GLYDEZ in team colours," said McNee.
"GLYDEZ give everyone the opportunity to show their individuality."
The patent-pending design took two years to develop, with an industrial designer in Perth developing a special composition and fastener to ensure the lace was a success.
While the lace has to be comfortable, GLYDEZ founder, Christine McNee says it must hold the foot and ankle in place whilst under everyday impact of general wear and running or playing sport.
"Our laces are made from a Memory Elastomer material, – material that has superior elasticity and moves with your adapts to your foot to provide comfort and support in any situation," says Ms McNee.
"Normal shoelaces give over time, however, it took us nine version attempts to arrive at developing our a unique solution that supports your foot and ankle and doesn't stretch after ongoing every day years of use."
Having grown up in the wheat belt of Australia, GLYDEZ founder Christine McNee knows first- hand the disaster heavy machinery and untied shoelaces can cause.
This planted the seed in Ms McNee's mind for a business venture, however, it wasn't until later in life that she discovered the broader impact a no tie shoelace solution could have on the broader community.
"The passion to establish GLYDEZ stems from a genuine desire to help keep kids safe, and make life for everyone a little bit easier," says Ms McNee.
"Whether you are on a farm, at the playground, on an escalator or at the gym, untied shoelaces are an accident waiting to happen."
"GLYDEZ combats this issue and offers a great solution for both time-poor parents, and more importantly, active children and adults."
GLYDEZ are both water and fire resistant and start at just $14.95. They are stocked in around 50 different stores in Australia and are sold online. For more information, visit www.glydez.com